Every year my friend Julia and I set off for a hiking holiday, a girl's own adventure in which we test ourselves on the mountain trails of Europe. This year we had chosen the Dolomites of South Tyrol in Northern Italy as our outdoor playground, making a circular route around the Rosengarten or Catinaccio range.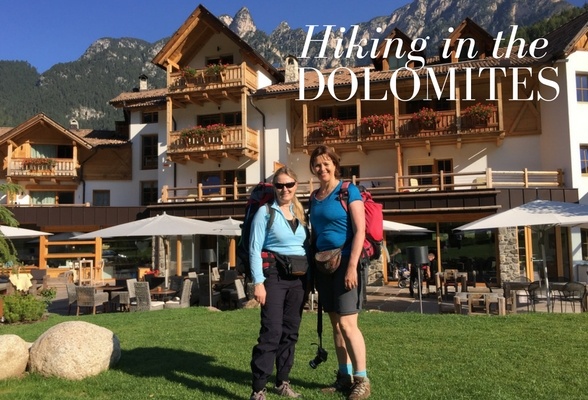 Our start and end point was the gorgeous Hotel Cyprianerhof, a stylish hotel that offers an extensive programme of hiking activities, combined with spa and wellness, to its guests. Our two nights at Cyprianerhof provided a luxurious contrast with the three nights that we would be staying in simple mountain huts with fabulous views but basic facilities. You can read more about our stay at Hotel Cyprianerhof at the end of this article, but in the meantime, let's get started on our four day hike around the Dolomites.
Leaving Hotel Cyprianerhof, we walked up a broad gravel path, past enormous wood piles set by the stream, until the track veered up unto the forest. The trail was shady and damp underfoot with toadstools peeping through the foliage beside the path. Down to our left was a steep gully where we could hear the trickling of a stream and although the sun filtered through the trees, we were pleased to be walking in the cooler shade.
A broad gravel track was running in the same direction as the forest path that we took, which twisted and turned, crossing the broader track every so often. A group of mountainbikers from the hotel were riding up the gravel track and every so often one would pass us, cycling steadily up the steep slope with seemingly iron leg muscles. We walked past them again as they all gathered for a rest on one of the bends but were sure that we'd much rather be hiking than cycling up that slope. As we climbed and the trees thinned, we could just glimpse the grey rocky crags of the Dolomites in between the trees, framed by the blue sky.
After two hours of hiking up the forest path we were certainly ready for a break as NigerHutte came into view on the rise high above us, a pretty wooden building with blooming window boxes and cheerful blue sun umbrellas. The cyclists were already there enjoying a coffee and we gratefully sat at the benches and tables on the terrace and ordered a cooling lemon soda, which became our drink of choice on all our hiking stops. As the road came up to this point, the car park was full and it seemed a popular spot with motorbikers. The road continued further to the bottom of the cable car up to Kolnerhutte where we were heading that evening. Read about Day 2 of our hike Over the Pass in the Dolomites.
Our route continued not on the road but on the easy forest track again until the vista opened up into a grassy meadow, with the smell of freshly mown grass in the air. At the top of the meadow was what looked like a farm house, a tractor parked beside it and a small enclosure of cows beside the path. Befind it we now had a clear view of the grey rocky crags of the Dolomites, rising sheer from the green patches of forest.
Getting closer I realised that this was the Rifugio Messner Joch with a sunny terrace cafe where I found my friend Julia already settled, enjoying the view back down the valley. We decided that this was a good place to stop for lunch and ordered more drinks and a bowl of hearty vegetable soup, spotting the cyclists once again at the next table tucking into a plate of the local Kaiserschmarrn pancakes, with redcurrant jam.
Leaving the hut, the path wound up through the meadow where cows were grazing, and I stayed close to my friend Julia who was afraid of cows having been chased by one as a child. Above us we could see Kolnerhutte with the line of the cable cars leading up to it. What a shame that we couldn't hitch a lift on one of them as we trudged up the track, the scenery becoming more panoramic as we increased in altitude. Kolnerhutte sat above us just at the foot of the rocky crags that we would have to climb over the next day and below us were the gently rolling pastures dotted with houses.
One lesson we quickly learned on this trip was that the mountain huts can often be seen clearly long before you reach them, appearing tantalisingly close, but in fact requiring an hour or more to reach on steep and twisting paths. By the time we reached the top at Kolnerhutte it was late afternoon and we were pleased to settle in for the night. Read about Day 2 of our hike – Over the pass in the Dolomites of South Tyrol.
Above the cable car station was a busy cafe terrace but we were staying in the separate building above it, with a cosy wooden dining room decorated with old climbing memorabilia, red checked table cloths and pretty fake flower arrangements. As was traditional for the Tyrol, both the Austrian and Italian side, a large crucifix was mounted on the wall. We left our boots on the racks at the bottom of the stairs, borrowed some plastic clogs and were pointed to our eight person dorm which we were sharing with a hearty group of Belgian men and a younger couple. As we'd come to expect in these remote mountain huts, the washing facilities were limited and we joined the queue for the single shower, operated by a €3 token to ensure you only used your allocated amount of hot water.
Dinner was served at around 6.30, the typical half board offering of a plate of pasta, followed by a dish of meat and potatoes, then tirimasu for desert, washed down with beer or wine. From our table I could watch the sun turning the mountain golden and longed to rush out and take photos, but by the time supper was over the rock face was in grey shadow. Knowing that we would have an early start and long walk tomorrow we turned in after dinner for an early night. With all the comings and goings in the dorm neither of us slept especially well and were up early for our breakfast of bread and jam, with a simple spread of ham, cheese and cornflakes with hot coffee. The next day of our hike would take us steeply up over the rocky Coronelle Pass, so we would need all our concentration and energy for the tricky climb. In my next article you'll hear how we fared on the precipitous rock face up to the pass! Read about Day 2 of our hike – Over the pass in the Dolomites of South Tyrol
Staying at Cyprianerhof in South Tyrol
I promised you I'd tell you a bit more about Cyprianerhof and I can't praise this hotel highly enough as it provided us with a wonderful start and end to our hiking tour. I really was tempted to just abandon all the hiking plans and just stay here for the week! Owner Martin Damian told me how he had taken the hotel over from his parents who established it in the 1960s and had developed it gradually since 1985 together with his wife who is responsible for all the interior design.
The hotel's philosophy is to offer guests the full experience of the Dolomites, allowing them to recharge and clear their minds through hiking in the mountains, combined with relaxation in the spa and sauna facilities. In summer there is a programme of hiking as well as climbing and Via Ferrata, while in winter guests can try snow-shoe, ice climbing and cross-country ski. The hotel is affiliated to the Wanderhotels group of hiking hotels with hiking and snow-shoe excursions included as part of the half board package.
Most guests come for a week or more because they love the luxurious ambiance and hotel facilities combined with the challenging hiking in the Dolomites. You can borrow everything you need from the hotel – rucksacks, poles, water bottles, even climbing harnesses if you need them.
We loved the stylish decor combining wood and glass, a modern take on the Tyrolean theme with knotted spruce and local stone in the bedrooms, cosy woollen checks and views of the mountains. As South Tyrol is a big producer of apples, there were big baskets of apples everywhere and an apple on the pillow as a healthy alternative to the usual chocolate. The mattresses were so comfortable and the duvets so soft that I felt I could float away on them when we arrived and collapsed after our hut-to-hut tour.
The food at Cyprianerhof was exceptional with a breakfast spread that was as varied and healthy as I've ever seen. In addition to the usual muesli, yoghurts, pastries and fruits there were whole sections devoted to butter and soft cheese, fresh fruits, herbal teas, local cheese and machines to make yourself fresh pressed orange juice or raw vegetable juices. At dinner there was a 4 course set menu with different choices which was beautifully presented as well as delicious. The staff were also exceptional – friendly, professional and switching effortlessly between languages – they smilingly welcomed us on arrival with a shake of the hand.
In the bar area was plenty of comfortable seating to chat and relax with friends over an Aperol Spritz or Hugo and the natural textures or wood and stone were lit with flashes of pink, purple and green light around the bar. The same coloured light was used to light the swimming pool blue at night-time with loungers to relax after your spa treatment with a view of the mountains. The daily programme also included a range of different sauna experiences, with honey and herbal infusions in the Schupfensauna and the opportunity to go as hot as you could stand.
I'd highly recommend Cyprianerhof as the perfect place to relax at the beginning and end of your hut-to-hut tour. If you don't fancy the somewhat basic basic hut accommodation up in the mountains then I'd just base yourself at Cyprianerhof and take advantage of the guided hikes that are included in the package and can be just as physically challenging as anything we did.
If you've enjoyed this article, read the next in the series from Day 2 of our hike – Over the Pass in the Dolomites
Getting to South Tyrol
South Tyrol is the north-east corner of Italy, bordering Austria to the north and Switzerland to the west. We flew to Venice Marco Polo Airport and hired a car to drive to the nearest village of St Cyprian, which took around 3 hours. Alternative airports would be Milan Bergamo (2 hrs 50 mins), Innsbruck (1 hr 50 mins), Verona (2 hrs), Venice Treviso (3 hrs). For those using public transport, trains and buses are available from most airports to Bolzano and there is a bus (no 185) running from Bolzano to St Cyprian which stops ouside Hotel Cyprianerhof, running around once an hour (journey time 50 mins). The taxi from Bolzano to St Cyprian would take around 30 mins. To compare prices and book Hotels in South Tyrol check out my hotels booking page powered by HotelsCombined
Are we really in Italy?
In South Tyrol both German and Italian are widely spoken, since the province was part of the Austro-Hungarian empire until 1948, when it was annexed by Italy after WWI.  In the Dolomites we found that German was more commonly used although most locals will easily switch between Italian and German. English is less widely spoken although you will not have a problem in larger hotels and in mountain huts there is generally someone with a little English. Because of the dual languages all towns, villages and mountain huts have two names – both German and Italian. I will mention both but for simplicity may then use just one.
Read about Day 2 of our hike as we head over the pass in the Dolomites, South Tyrol
Where we stayed
To compare prices and book Hotels in South Tyrol check out my hotels booking page powered by HotelsCombined
Night 1 – Hotel Cyprianerhof Website: Cyprianerhof.com A luxurious 4 star hotel in St Cyprian with extensive facilities for wellness and activity excursions. Guests normally stay on a half board package that includes breakfast, afternoon tea and evening meal, with hiking or snowshoe tours for all abilities. The food here was excellent using local and seasonal produce. Half board package including activities from €156 per person per night
Night 2 – KolnerHütte / Rifugio Fronza alle Coronelle Website: Rifugiofronza.com
Cost: from €52 per person for half board (evening meal and breakfast)
The Refuge has both 2 bed rooms and dorm rooms, with 60 beds in total. Blankets are provided but you need to bring your own sheet sleeping bag. There is 1 hot shower which costs €3 to use. The Refuge can also be reached from St Cyprian by a bus to the foot of the Laurino chairlift, then take the chairlift up to KolnerHütte. Many people use the chairlift to reach KolnerHütte quickly and then walk the higher mountain routes from there.
Night 3 – Grasleitenhütte / Rifugio Bergamo Website: Grassleitenhuette.com
Cost: from €52 per person for half board (evening meal and breakfast)
The Refuge has both 2 bed rooms and dorm rooms with duvets provided but you need to bring your own sheet sleeping bag. There are 2 hot showers which cost €3 to use. The refuge has a charming traditional feel and is family run with friendly owners and excellent cuisine and wine.
Night 4 – Schlernhaus / Rifugio Bolzano Website: Schlernhaus.it
Cost: from €39 per person for 2 bed room including breakfast. Meals can be ordered from the modestly priced menu and half board is available for groups of 8+ people.
The Refuge has both 2 bed rooms and dorm rooms, with 120 beds in total. Duvets are provided but you need to bring your own sheet sleeping bag. There are no showers, only a washroom. The refuge is large with a traditional wood pannelled dining room and panoramic views of the mountains as well as friendly staff. The Refuge seemed to be a favourite with families and several people had dogs with them.
Night 5 – Hotel Cyprianerhof (see above)
Planning your hiking routes
A good resource for planning your hiking routes in the Dolomites is the Sentres.com website and the South Tyrol Tourism website also has plenty of information to plan your holiday in South Tyrol.
You will find timings for walking routes on the Sentres website. However, be aware that these are times for fit walkers without any stops for rests or photographs. In our experience we found that for each 2-3 hours of the 'official' time, we needed to add 30 mins to allow for being less fit and 30 mins for a drink stop in a refuge. So overall we would add 1-2 hours to the times given per day.
We used the Tappeiner 1:25.000 Map No 29 Schlern – Rosengarten – Sciliar – Catinaccio – Latemar – you can order it on Amazon and a similar map was for sale at Cyprianerhof for €9 and probably other places locally. We could not find an English guidebook to the routes we were walking but we found we could navigate fine with just a map as the paths were well marked.
Here are the routes and timings we took
Day 1 – Cyprianerhof to KolnerHütte
Official time: 4 hours
Actual time without stops: 4 hrs 30 mins
Actual time with stops: 6 hours
Our route was: Cyprianerhof – Nigerhütte 2 hrs / Nigerhütte – Messnerjoch hütte 1 hr / Messnerjoch hütte – KolnerHütte 1 hr 30 mins
Day 2 – KolnerHütte to Grasleitenhütte
Official time: 5 hrs 30 mins
Actual time without stops: 6 hrs
Actual time with stops: 7 hrs 30 mins
Our route was: KolnerHütte – top of Coronelle Pass 1 hr / top of Coronelle Pass – Rif. Vaiolet 1 hr 45 mins / Rif. Vaiolet – Grasleitenpasse 1 hr 30 mins / Grasleitenpasse – Grasseleitenhutte 1 hr 30 mins Warning: very steep climbing with cables over Coronelle Pass
Read about Day 2 – Over the pass in the Dolomites
Day 3 – Grasleitenhütte to Schlernhaus
Official time: 4 hrs
Actual time without stops: 5 hrs
Actual time with stops: 7 hrs 30 mins ( we made a 40 min detour to Rif. Alpe di Tires)
Our route was: Grasleitenhütte – Rif. Alpe di Tires 3 hrs 25 mins / Rif. Alpe di Tires to cairn at start of plateau 1 hr 20 mins / Cairn at start of plateau to Schlernhaus 1 hr 30 mins. Warning: very steep climbing with cables on final part of route 3 up to Rif. Alpe di Tires
Day 4 – Schlernhaus to Cyprianerhof
Official time: 4 hrs 30 mins
Actual time without stops: 6 hrs
Actual time with stops: 8 hrs
Our route was: Schlernhaus – Junction of route 3 & 7 1 hr 50 mins / Junction of route 3 & 7 – Turning to route 7B 1 hr / Turning to route 7B – Tschafonhutte 1 hr / Tschafonhutte – Cyprianerhof 2 hr
Thanks to the South Tyrol Tourism board who hosted my walking tour of the Dolomites.
Pin It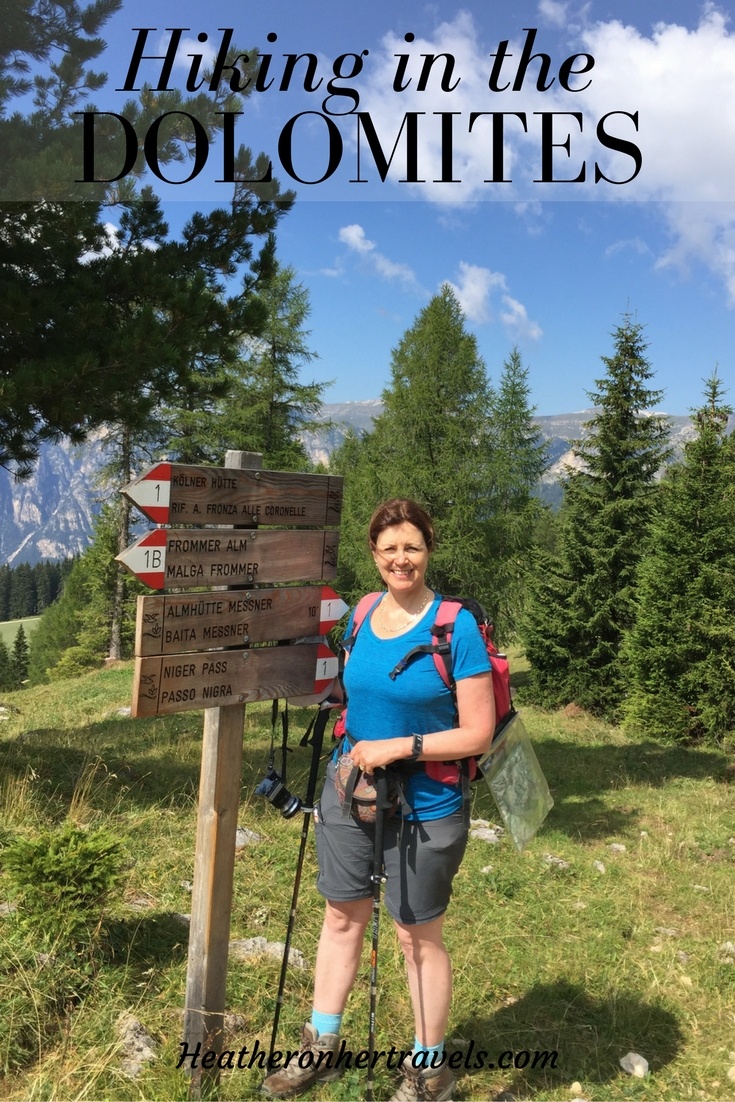 This article is originally published at Heatheronhertravels.com – Read the original article here
You'll also find our sister blog with tips on how to build a successful travel blog at My Blogging Journey
At Ottley's Plantation Inn, I felt I was stepping back in time, into a luxurious Caribbean lifestyle. The last remaining plantation inn on St Kitts, the hotel is a haven to relax in the elegance of the Great House, surrounded by beautifully kept gardens, flower filled borders and avenues of royal palms. The hotel is close to the rainforest that clothes the slopes of Mount Liamuiga, where you can take nature walks, with open views towards the ocean. Read on for more about this special hotel.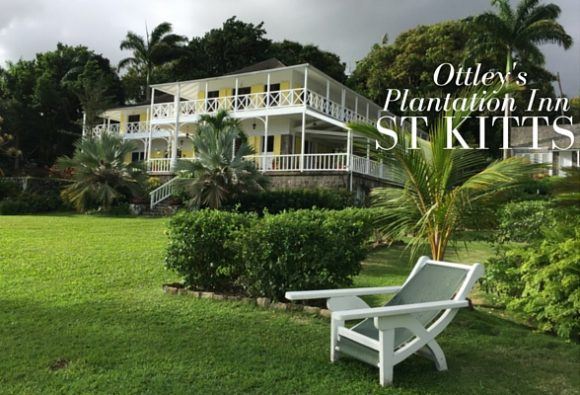 The history of Ottley's Plantation Inn
The hotel is named after the first owners, the Ottley family who arrived from Yorkshire in the 18th century to establish a sugar plantation. Over the years the house and estate has passed through many different hands and was a private home when the parents of the present owners took it over in 1988 to reopen as an inn. The original building was enlarged by adding a second storey while maintaining the traditional style, to create the pretty yellow-painted Great House with white verandahs that you find today. Backed by forest trees and the extinct volcano beyond, with beautifully kept lawns stretching out towards the sea, Ottleys looks as if it might have been a wealthy plantation owner's home for ever.
Traditional Caribbean hospitality
These days guests can share in a little piece of plantation history. With only 24 rooms spread between the Great House and stone cottages in the grounds, it feels as if you might be staying at the home of a rather grand friend. The hotel is very much a family affair, run on a day to day basis by sisters Nancy and Karen, together with Nancy's husband Marty and their father who although retired still lives on the estate. In the evenings, the family mingle with guests, adding to the feeling of traditional hospitality, and Marty gives regular nature walks around the grounds explaining about the different trees and flowering plants.
My Classic Caribbean bedroom
My gorgeous bedroom was in one of the stone cottages in the grounds, with cream tiled floor and walls, contrasting with the dark mahogany plantation shutters and furniture. Throwing open the shutters and looking out towards the ocean, I felt like a heroine in Gone With The Wind, who might any moment be dressing for dinner to catch the eye of a favourite beau. Dark wood and rattan chairs, pretty floral quilts, porcelain lamps and traditional woven mats completed the romantic old-style Caribbean atmosphere.
The spacious cream bathroom had a large mirror and stone-effect double sinks with gold taps. There was a large jacuzzi bath as well as a shower and I enjoyed the little personal touches like a vase of flowers from the garden, as if the mistress of the house had cut a few of her favourite flowers for me specially.
Just outside the cottage was a private area to sit and doze in the shade or read, with a plunge pool to take a refreshing dip.
Location Location
Ottley's Plantation Inn is on the Atlantic coast of St Kitts, set on the lower slopes of Mount Liamuiga, a little above the road that encircles the island. As you turn off the main road and up the long, tree-lined drive, it feels as if you are entering a private hideaway, where the sea breeze ruffles the tops of the palms. From the verandah of the Great House or the window of my bungalow I could just see the Atlantic ocean across the beautifully manicured gardens filled with fragrant frangipani and bougainvillea. Although the hotel transports you to an elegant world of the old Caribbean, it's only a 10-15 minute drive from the island's capital of Basseterre and the airport.
I ventured into the Great House where the luxurious plantation style continued in the guest sitting room with traditional dark wood furniture, comfortable flowery sofas and the paintings of local artists on the walls. At the back of the room was a bar, for evening drinks and a small library and reading area.
The Royal Palm Restaurant
Dinner is taken in the Royal Palm Restaurant which is open to the garden on one side, within the walls of the plantation's old boiling house. With elegant wrought iron furniture, pink table cloths and arrangements of flowers from the garden, the restaurant offers a fusion menu that draws on the best of Mediterranean inspiration combined with Caribbean flavours. With the fairy lights and candles on the table, the restaurant takes on a very romantic feel as darkness falls and you are surrounded by the chirping of the tree frogs in the garden. As the food is excellent and there are no other restaurants close by, many guests book a package that includes dinner for their stay.
On the other side of the black volcanic stone wall is the spring fed swimming pool looking out over the garden at one end and adjoining the bar, where they make an excellent rum punch.
After my restful night's stay I enjoyed a hearty breakfast of Caribbean style eggs and fresh orange juice from the breakfast menu. Breakfast is served in another informal dining room within the boiling house, with open sides overlooking the garden.
The Mango Orchard Spa
Nancy showed me around the Mango Orchard Spa, in a pretty wooden cabin under the trees, overlooking the wooded nature walk, where the vervet monkeys play in the branches. You can book a very special facial treatment or soothing massage here surrounded by sounds of the rainforest.
A beautiful Caribbean wedding setting
The idyllic location, traditional character and beautifully kept gardens make Ottley's a popular setting for Caribbean weddings which can be held in different parts of the grounds, in either the woodland area or on the rolling lawns. The circular base of the old sugar mill near the Great House is often used as a stage for the wedding ceremony, surrounded by the dappled green of the forest with pink flower petals scattered over the old brick floor.
Who is Ottley's Plantation Inn best suited for?
We think you will love Ottley's Plantation Inn if you are looking for the old-world charm of the historic plantation inn and a place to relax and unwind. The hotel is best suited to couples looking for tranquility or a romantic break and travellers aged 40+ will feel at home.
Good to know
Getting around the island's beaches and sights by taxi can be expensive, although the hotel runs a daily shuttle into Basseterre and the main beaches such as Cockleshell and Frigates Bay. However if you are interested in a more active holiday of watersports, sightseeing and eating in different restaurants you could combine a few days relaxing at Ottleys with a stay at one of the other hotels that are closer to the beach or town.
To Book Ottley's Plantation Inn
Book your stay at Ottley's Plantation Inn on their website at Ottleys.com and follow them on Facebook. To compare prices and book for hotels on St Kitts use my Hotels Combined Booking comparison page.
Visitor Information for St Kitts
To plan your visit to St Kitts check out the tourism board website at www.stkittstourism.kn or follow their social media channels: Twitter @StKittsTourism | Facebook | Instagram | Google+ | Pinterest |
British Airways flies to St Kitts from London Gatwick twice a week on Saturdays and Wednesdays with the flight going on to nearby Antigua. There are regular ferries every day to Nevis, with a journey time of 45 minutes from Basseterre, making it easy to plan a combined stay on both islands.
To start and end your holiday on St Kitts in style, the YU Lounge offers a private terminal at the airport. A private car will meet you from the plane and whisk you to the luxurious lounge where snacks and drinks are available. While you are waiting your luggage will be picked up and you'll be cleared through security by the YU Lounge staff.
Thanks to Ottley's Plantation Inn who hosted Heather's 1 night hotel stay and to the St Kitts tourism board who provided Heather's visit to St Kitts.
More things to do in St Kitts
10 perfect postcard views of St Kitts
The stylish traveller's guide to St Kitts
Ocean Terrace Inn – colourful, contemporary style in St Kitts
Pin It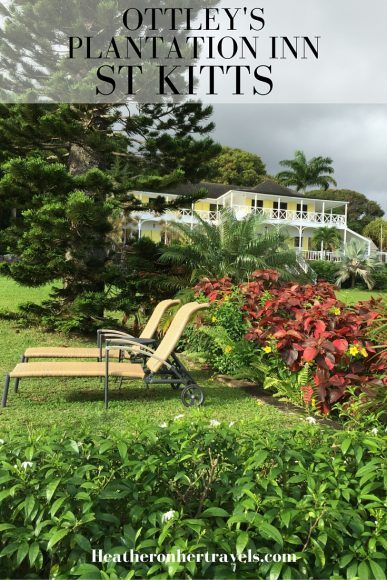 This article is originally published at Heatheronhertravels.com – Read the original article here
In this article, our guest author, Cole Mayer shares his trip to Italy, in which he discovers the challenges of Italian driving as well as the charms of visiting places that are a little off the tourist trail.
I had travelled around the world as a child. Europe was no stranger to me. But when it came time to honeymoon in Italy in 2014, I was at a bit of a loss as my parents had always arranged everything. My wife had also travelled the world and had been to Italy before, so she suggested that, along with going to some of the major tourist attractions for my benefit, we should look for out of the way attractions and hotels.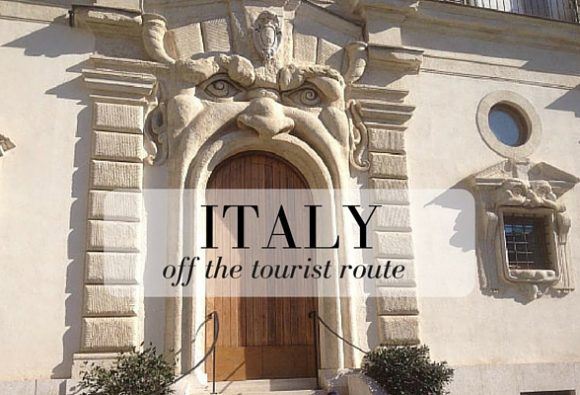 The hunt began. I scoured guidebooks. My eyes all but bled from researching on the internet. But finally, I put an itinerary together. We only booked the first and last hotels, flying by the seat of our pants for the majority of the trip.
Driving out of Milan
Upon landing in Milan, we picked up our rental car. During the hour-long drive out into the hillsides of Italy, I discovered that Italian drivers are strong believers of the "speed limits are suggestions" philosophy. Based on how fast I was going, I calculated one driver easily going 120 mph. The joke's on them – they missed some beautiful scenery.
Olimpia, nestled near the top of a hill in San Salvatore Monferrato, was a welcome sight to a weary traveler. The Bed and Breakfast Olimpia where we stayed was the very definition of charming and rustic, with a spectacular view over the valley.
The owners suggested that we drive about 10 minutes into town for lunch, which sounded fantastic to both of us. Something must have been lost in translation, though, as the quaint town had all but closed for the day. When we walked into a restaurant, they shooed us out. Frustrated and hungry, we returned to the B&B.
Lunch and dinner that night consisted of crackers and gummy worms. Thankfully, they provided an amazing breakfast of cheese, meat and pastries the next morning. We headed back to Milan proper, staying at the Hotel Silver. The hotel itself was beautiful, with a motel-style layout but four-star interiors.
The main problem with the hotel was the location. It was a hidden gem, but located off a large, busy street. They provided a shuttle into the city proper, a godsend for getting in and out of the hotel. Our first stop was the Duomo, the third-largest church in the world.
I highly recommend simply walking around Milan, even just around the Duomo. The architecture is hundreds of years old, but looks new. You can't swing a spaghetti noodle without hitting a church or religious building. Because most visitors will stick with the Duomo, they tend to be quiet affairs, allowing contemplation of the artifacts held within ancient walls.
A little more obscure, however, is the Museo della Scienza e della Tecnologia "Leonardo da Vinci." Dedicated in part to the famed Renaissance man, the museum features models based on da Vinci's sketches, from war machines to farming tools.
The museum itself is easily worth a half day's tour. They fit multiple, full-sized boats inside the water transportation exhibit. Much like the smaller churches, because it is not a major tourist destination, it was fairly quiet when we were there, a nice change from the bustle of the city.
The next city we visited was Bologna. We stayed in what was clearly meant to be a business hotel, the Hotel Cosmopolitan. It was a few miles outside the city, but after visiting the supermarket to buy provisions, we realized my wife's iPad was still at Hotel Silver, and they would not send it to us.
Not deterred, we headed out and wandered around the city on foot, eventually meeting with a crowd of college students who had just been released from class. Following the students, we found a hole-in-the-wall gelato place near Via Santo Stefano where all the locals went for an afternoon snack.
That night, we dined at Ristorante Garganelli. It was expensive, but worth it – especially for our honeymoon.
After a two-hour drive back to Milan to retrieve the iPad, we started the journey to Rome. I can't suggest not driving enough. Our nerves were shot to pieces, as we had picked Halloween night to drive into Rome. Apparently, Romans love the holiday and the streets were packed, even at 10 p.m. The streets are highly confusing at night. Next time, we'll fly in.
Eventually, we made it to Hotel Maison Althea. The one-way alley it is on looked disreputable at first glance, but the penthouse hotel was top-notch. It helped that the owner delivered breakfast every morning, after asking you what breakfast foods we liked. It was also only a few minutes' walk to a major subway and train station.
We drove our rental car to the airport, turned it in early, and took a train back to that station. From there, we went to the Coliseum. We spent a week in Rome – half of our honeymoon. The Spanish Steps, crowded with people, were a sight to see – especially with the view from the top.
What I really wanted to see, though, was the "Monster Door." Created by the two artist brothers living in the building, they simply wanted their doorway to stand out. Though it can be seen in just a few moments, and is a stone's throw away from the Steps, there was only the couple you see in the photo, and us.
As we had planned only our first and last hotels, we moved from Maison Althea to Villa Magnolia Relais, an oasis in an otherwise cold apartment district. We made our last tourist stop with a private tour of the Vatican's attractions and took another trip to a grocery store.
That was the end of our Italian honeymoon, though we almost missed the flight back to the States – but that's a story for another time. The moral of the trip, though, is not to confine yourself. We rented a car and went where we felt like going. We walked around. We saw the big tourist attractions, but weren't limited to them. We stayed in hotels that, for being off the proverbial paved path, were exquisite. I doubt I could travel any other way again.
Thanks for this guest article to Cole Mayer, a former professional journalist covering crime, court and fire stories. Cole is now a freelance writer of too many topics to list.
Other things to see and do in Italy
How not to eat badly in Venice
Join me on our Venice boat tour – with Walks of Italy
But is it Art? at the Museion in Bolzano, South Tyrol
Pin It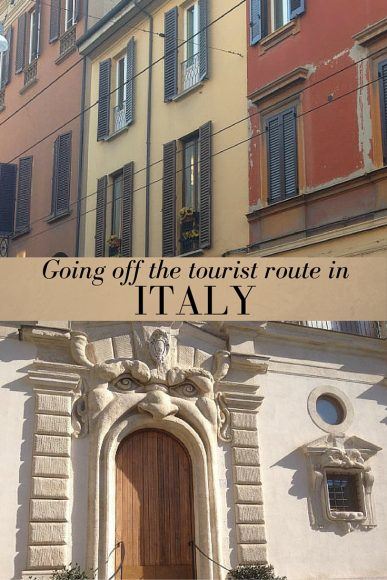 All photos by Cole Mayer
This article is originally published at Heatheronhertravels.com – Read the original article here