November 12, 2016 by Heather Cowper
Filed under Europe, Accommodation, Leisure, featured, Beaches and swimming, Camping, Cycling, Italy, Nature, Venice
Among all the available destinations in Italy, Venice is the queen of holidays in Northern Italy. Everybody knows Venice: the intricate and fascinating maze of streets and canals, the beautiful Grand Canal, the ancient palaces… But who knows about Venice Lido?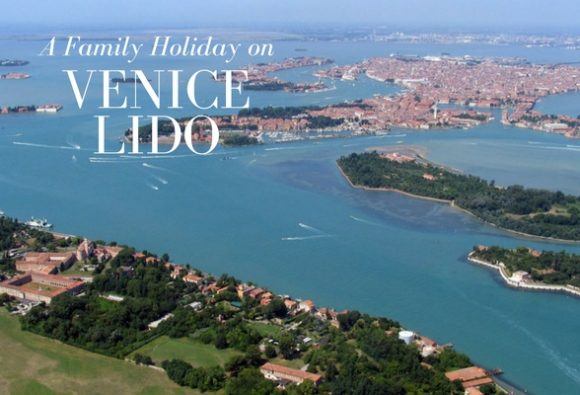 The Venice Lido (Lido di Venezia) is the beach of Venice: a 7-mile long island in the lagoon of Venice, a famous place which, from the late 19th century, became the favourite destination for the luxurious holidays in the lagoon of wealthy families, thanks to the majestic hotels facing the beach that characterize the promenade of the island. You may remember Thomas Mann's famous novel Death in Venice, which takes place in one of the historic hotels of the Lido. The drama and allure of those nostalgic locations still echoes in the minds of who have loved this authentic masterpiece of the twentieth century.
A family friendly place to stay
Nowadays Venice Lido is still an enchanting place, yet family friendly to all those who want to spend a holiday in Italy with the whole family. Of course, one of the major assets of this island is its connection to the main city of Venice. An efficient local service of ferry boat between Venice Lido and Venice main city is available daytime and at night for you to move freely and set out to discover all the interesting sites of the city. If you want to save some money, take advantage of the transport tourist cards, which allow you to move around the city at convenient rates.
Days on the beaches of Venice Lido
Moving back to Lido, this is a lovely seaside resort to spend relaxing beach holidays with the whole family. Worth discovering are the areas of "Alberoni" and "San Nicolò". These beaches, located at the two end parts of the Lido, offer amazing landscapes and a great place to bathe and relax. Alberoni is an oasis of raw beauty, characterized by sandy dunes that overlook the sea. This wild beach is perfect if you want to escape from the rush of modern seaside resorts and experience the contact with authentic nature. Within a few minutes walk from Alberoni, it is possible to see also the Murazzi, the impressive stone dam built in order to protect the banks of the lagoon from the sea erosion. Here you can enjoy a relaxing walk and admire original sculptures made of poor materials like wood, branches, old clothes and fishing instruments, which make the view of this place even more enjoyable and interesting.
Bike rides from Venice Lido
And if you like bike rides, Venice Lido is the perfect place! From here starts an itinerary that leads you to the islands of Pellestrina and to the coastal town of Chioggia, by means of a water transport service among the islands.
The island offers also a whole variety of typical bars and restaurants where you can taste the local cuisine or sip a glass of wine. You can even find a special sandwich shop…on a bus! A typical double decker bus transformed in a kiosk where you can try a whole lot of different and tasty sandwiches!
The Venice Film Festival in Venice Lido
If you visit Venice Lido at the beginning of September, don't forget about the Venice Film Festival! The famous Venice International Film Festival is the oldest film festival in the world. Founded in 1932, the festival takes places every year at the beginning of September, and it is recognized worldwide as a symbol of culture for the quality of its jury and for the films competing for the Golden Lion. If you are cinema enthusiasts, you cannot miss it! Just remember to book your holiday in Venice Lido in due time, because during the days of the festival, the Lido becomes the centre of the world!
Where to stay in Venice Lido
You will be wondering where to stay in Venice Lido. A nice solution for a fun family holiday is provided by Camping San Nicolò. This camping site provides 5,000 square meters of lush gardens, a haven of peace where you can stay with the whole family and take advantage of a wonderful location at convenient rates. With its strategic location, Camping San Nicolò is the perfect place to both explore the Lido and reach Venice City Centre. The campsite provides all the services for a comfortable stay: hot and cold showers, playground for the children, washing machine, internal parking, caravan and tent rental, and much more.
How to reach Camping San Nicolò
The campsite is easy to reach: from the train station of Venice Santa Lucia you can take the city water bus heading to the Lido. From the last stop, you can then take the bus of the island, which will bring you to the camping in a couple of minutes. And if you come by car to Venice, from the Tronchetto terminal you will find the car ferry departure to the Lido.
Photo Credits: Photos by Camping San Nicolò except: Beaches in the Lido by Michael Dawes, Murazzi on Venice Lido by Antonio Fassina , Cafe bus by Gordon Baxter
This article was brought to you in partnership with Camping San Nicolò on Venice Lido
Pin It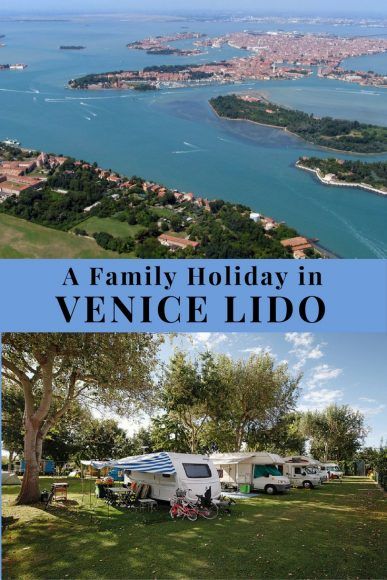 This article is originally published at Heatheronhertravels.com – Read the original article here
November 26, 2013 by Guest Author
Filed under World, Misc, featured, Africa, Beaches and swimming, Camping, Eating and drinking, Egypt, Guest post, Nature, Sightseeing
In this article, our guest author, Mina Mahrous describes Dahab, one of his favourite places to relax, go diving and above all chill out in his home country of Egypt.
Thinking of Dahab, you would normally imagine diving and some great coral reefs, but while this is true, Dahab has much more to it than just diving. My first visit to Dahab was as a child with my family, as a 2 days trip from Sharm el Sheikh. We spent the night in the Blue Hole, camping under the stars and using the cool sea water as a fridge for our watermelon. Dahab held a special "hippie" place in my heart since then.
I returned many years later, this time with my friends, and even though the city has developed a lot, it still holds its hippie and simplistic charm. Diving is still one of the top activities to be enjoyed in Dahab, but I was never a diver, and I still enjoy Dahab more than any other beach city in Sinai.
Water adventures in Dahab
Whether it is diving or snorkeling, Dahab promises amazing views, colorful corals and hundreds of fish species. There is a reason it is called the divers' Mecca. Inside the city you can sit in one of the many restaurants and start your dive/snorkel from there, or you can book a diving adventure with one of the countless diving centers that dot the promenade.
If you decide to get out of the city, you won't run out of places. Very near to the north of Dahab there is the Blue Hole (literally) which is one of the most famous diving spots in Sinai. Other very famous diving spots include The Canyon, The Caves, The Eel Garden, Gabr El Bint and many others that are close to Dahab. To the south, about 100km away there is the famous Ras Mohammed national park, where more than a 1000 water species are kept for divers to watch!
Other water adventures are also available in Dahab, from snorkeling to boat trips that will take you to amazing scuba diving spots to glass bottom yachts (I'd recommend these if you are afraid of swimming around fish) and even to water sports like kite boarding and wind surfing. There are several ways to get interactive with the waters and witness the colorful underwater world in Dahab.
Relax in Dahab
My favorite 'activity' in Dahab is just sitting and relaxing. Dotting the shore inside Dahab are numerous restaurants and bars, each with its own atmosphere, colors and music. Sit and order some drinks or fresh sea food, work on your tan, go for a swim or sit in the shade. It is just so relaxing in the warm mornings of Dahab to sit there, watch the sea and watch the divers come and go. A day in Dahab is almost always very relaxing. Personally I loved sitting at Yalla Bar, prices are more or less the same as most other bars, but portions are HUGE and the staff are really friendly, plus they always have amazing deals – usually for breakfast and evening happy hours.
Day trips from Dahab
Dahab is located on the Eastern shores of Sinai, centrally located between Sharm el Sheikh to the south, Nuweiba and Taba to the north and St. Catherine to the west. This makes it a perfect base to explore all of Sinai, taking day trips over land to the other cities, and also day trips on boats for some water adventures or some safari trips in the desert.
A day/night trip to St. Catherine to climb Mount Sinai for a breathtaking sunrise is my top recommendation. I did this climb before with a friend and hands down this is the best sunrise I have seen so far, although the climb is a bit tiring, especially the last part when the climb turns into a steep staircase carved in the rocks!
Also, a day trip to Ras Mohammed for diving or just snorkeling is a must. I've never been to Ras Mohammed on just a day trip, I usually go there to camp with my friends for a few days and I love it there, but a day trip would do if you're short of time.
Getting to and from Dahab
Even though Dahab is known for being a relaxed town that feels like it's left out from the rest of chaotic Egypt, it doesn't mean that it is completely remote. On the contrary, it is very easy to get to Dahab; there are several daily busses from Sharm el Sheikh, and direct buses from Cairo, as well as a network of daily buses connecting it to the other cities and towns of Sinai. Just make sure you actually take the bus as touts will always try to sell you private car rides once you get in the bus station – Insiders tip: Those rides are worth it if you are 3 or more people. If you are two or a single traveler, the bus is definitely cheaper.
Also, from Dahab it is easy to get to Taba and cross over to Israel, or get to Nuweiba and take the ferry to Aqaba, Jordan. It is also one hour away from the international airport in Sharm el Sheikh
Desert adventures from Dahab
There is no comparison between the desert in Sinai and the western desert of Egypt like in Siwa Oasis. Yet, it is undeniable that the mountainous terrain of Sinai and Dahab has its own charm. Taking camel treks in the desert or visiting a Bedouin camp for dinner is always an entrancing experience. Take a jeep excursion to get in touch with the rough nature of the desert, climbing up and down sand dunes and rock mountains.
I didn't meet one person who disliked their stay in Dahab; it always seems to meet one's taste in adventure or relaxation. There is something for everyone in there!
Mina Mahrous is the first Egyptian travel blogger! Rather than accepting the conventional dictated future for people his age in Egypt, he decided to try and follow his dreams of traveling. He blogs about his travels and hardships of traveling with an Egyptian passport, all from an Egyptian point of view. You can follow his blog Someday I'll Be There, or follow him on facebook, twitter and google+.
For more travels in Egypt:
What makes the perfect holiday in Marsa Matrouh?
6 misconceptions I had about Alexandria
The Siwa sunset at Fatnas Island
This article is originally published at Heatheronhertravels.com – Read the original article here
You'll also find our sister blog with tips on how to build a successful travel blog at My Blogging Journey
October 31, 2013 by Guest Author
Filed under World, Accommodation, Misc, featured, Camping, Guest post, Nature, Peru, Sightseeing, South America, Walking
While Machu Picchu and the Inca Trail in Peru are on everyone's bucket list, our guest author Jonathan from Go Andes discovered alternative trails that are  just as stunning and rewarding, as well as far less crowded.
Peru is one of those destinations that is synonymous with travel, and I have always had a passion for a travel, and a desire to travel to Peru. This started when I was a young boy and I had been stupefied by a TV documentary showing the wonder of Machu Picchu. At the time, around about 13 years of age, I don't think I could admit that I knew where Machu Picchu was, only that it was some mystical ruin in some faraway place!
Fast forward 15 years or so, and I was lucky enough to have the opportunity to visit Peru, so I jumped at the chance and included plans to visit Machu Picchu during the trip by trekking on the infamous Inca Trail.
A life changing challenge
The Inca Trail did live up to all expectations: it somehow managed to be amazing and life changing, whilst simultaneously being very tough-going and painful all at the same time! The Inca Trail starts at Ollantaytambo, and is a 4 day trek through rolling hills, that eventually ends up at Machu Picchu early on the morning of the 4th day, just in time to watch the sun rise over the splendid ruin – undoubtedly the best way to experience the site. What a lot of people don't know (I certainly didn't, at least before doing the trek) is that the route of the Inca Trail allows you to visit 3 or 4 other impressive Inca ruins that are situated along the route of the trek that can only be visited by doing the trek itself. This alone makes the Inca Trail a very viable option.
Of course, Machu Picchu is a world famous UNESCO Heritage Site, and the most visited tourist destination in South America, which inevitably means that it is very busy. The Inca Trail is also one of the most famous treks on the planet, and one of the problems I had with the trek was simply the sheer number of people that were doing the walk with me. Every day, except February when the trail is closed for repairs, 500 people start the trek, which means there are up to 2000 people per day at some point of the trail. Although the trail was amazing, and an experience I would do again and recommend to others, after I completed the trial I started to wish that I had had the experience "to myself" a little more, to experience trekking in Peru for real, with a little more isolation. I started to research other options for trekking either to Machu Picchu or in and around Cusco and Ollantaytambo in particular.
A few years after completing the Inca Trail I returned to Peru with the aim of doing some more trekking, and I eventually chose to do two of the "alternative" treks to Machu Picchu: the Lares Trek and the Salkantay Trek. I was successful in finding very good alternative options to the Inca Trail, so I want to share my findings with you here.
More solitary treks to try
Both the Lares and the Salkantay treks start in Cusco, which is the best place in the area to get a good hotel (and a good nights sleep!) ahead of a hard trek at altitude. I did the Lares trek first and immediately realised that this was exactly what was missing from my Inca Trail experience – there was only a small group of us doing the trek (around 8, including guide and porter) and we hardly saw any other people for the whole of the trip! The route took us through rolling valleys and slowly increased in altitude towards some frightening mountain peaks in the distance.
The first night was the best, as the trek stops near an traditional village, so if you want you can head into the village to see a real Andean indigenous community, meet them, try and talk to them, and learn a little about where they live, what they farm, what they wear – I found the whole experience empowering and felt very privileged to have met these wonderful people. The hardest part of the trek was trying to get a good nights sleep, as the campsites on both the first and second nights were at altitude (around 3800 – 4000m), but the views made up for the lack of sleep.
The Salkantay Trek is a little longer, with 4 full days of trekking against 3 days for the Lares option, and, although longer, I actually found this trek a little easier and more enjoyable. With the exception of the first night of camping, which is at a high altitude of around 3800m, the remaining nights were all lower altitude so I found it easier to sleep which made the trekking experience a whole load more enjoyable. The best thing about the Salkantay trek is the outstanding views along the route – this trek heads deeper into the Vilcabamba mountain range and has some stunning views of snow-capped mountains stretching into the sky over 6000m high (including the famous Mount Salkantay). Although we didn't get the opportunity to stop at a village for some time and meet people, as I had done on the Lares trek, this route does pass many farming communities and indigenous people so offers opportunities to see how traditional people still live and work in this challenging environment. Probably the best thing about the trip was also being able to visit the Inca ruin of Llactapata on day 4, which I stunning both from afar and close-up.
Although there is only one official "Inca Trail", what I discovered through my love of Peru is that there are more options available. If you want to tick the "Inca Trail" off your travel check-list, then clearly you will need to do the official trek (so make sure when you book that you are on the Camino Inca – as some Peruvian trekking agencies have been known to mislead tourists with alternative treks), but if you only want to experience trekking in Peru but aren't bothered about the route and want to visit Machu Picchu but don't care about the official trek, then one of these options is a good idea as it will give you more of an education on the traditional way of life in this part of the world, has similar or arguably better scenery, and will avoid the crowds of people that start the Inca Trail every day.
Next on my list of treks…? The trek to Choquequirao, the Inca ruin that some people think rivals Machu Picchu – I can't wait!
My thanks for this guest article to Jonathan who works for the travel company Go Andes. Jonathan has travelled extensively, and lived and travelled throughout most of Peru in 2008 and 2009. Since returning back to normality Jonathan likes nothing more than a bowl of ceviche and a bottle of Peruvian beer to remind him of his travelling days!
More trekking tales
How to choose the perfect hiking boots for the Tour de Mont Blanc (and other mountain trails)
My teenage daughter's trek in Nepal
South America Backpacking with Indie Travel Podcast
This article is originally published at Heatheronhertravels.com – Read the original article here

You'll also find our sister blog with tips on how to build a successful travel blog at My Blogging Journey
 Don't miss out – subscribe to Heather on her travels