It is now an established tradition for my friend Julia and I to spend a few days hiking together each September. This year our walking holiday took us to the Leutasch valley of Austria with Headwater Holidays. On our first day we hiked up the picturesque Gaistal Valley where I fell over and twisted my ankle, so to take it easy on our second day we took the cable car up to the top of the mountain, for the fabulous views from Seefelder Spitze.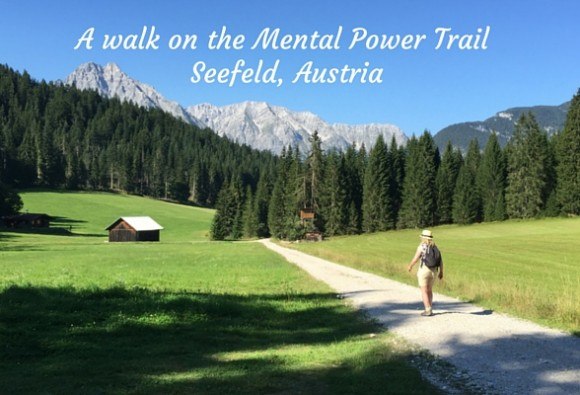 Now Julia takes up the story of our third day when we joined a local festival in Seefeld, then spent an enjoyable afternoon walking on the forest trails of the Seefeld plateau. Julia writes;
Today was the day for watching the traditional Rifleman's gathering and their parade in Seefeld, followed by a walk along the 'Mental Power Trail', which took us from Seefeld back to our hotel in the Leutasch Valley.
After breakfast we caught the bus from Hotel Xander to Seefeld and wandered through the awakening town, until we arrived at the beautifully situated 17th century Seekirchl (small church). The parade which takes place every year here, at the start of the hunting season, commemorates the regiments that were rallied from each village in the area to counter the advance of Napoleon Bonaparte on Austria.
Against the backdrop of mountains, brightly costumed men, women and children and a horse and carriage with a canon in tow, began to gather. The men carried flags, swords, axes and rifles whilst the bodiced women carried flowers and small cups for the fortifying refreshments in flagons on their belts, with each regiment having its own distinctive style and insignia.
Once positioned in the pasture in front of the church, dignitaries spoke to the assembled regiments, interspersed by the firing of rifles and canons followed by a Catholic mass with rousing hymns and bands playing. With my reasonable, albeit rusty German, I managed to decipher the main thrust of the speeches. The parade then set off along the narrow streets of Seefeld, where we watched each regiment pass by, playing their own stirring marching tunes on drums, vertical xylophones and wind instruments .
After the morning spent at this energising festival, we caught the bus from Seefeld to the rurally situated Wildermoosalm, just below the peak of the Brunschkopf Mountain, where our walk along the picturesque Fluderthal valley would begin. Sitting on the terrace restaurant in the sunshine, we enjoyed a cool beer and a meal of local sausage and potato salad, as well as a scrumptious Apfel Strudel which lived up to its reputation as being the most delicious in the region. With lunch over, we set off on our three hour walk on the Mental Power Trail which ended at the village of Leutasch-Weidach near our hotel.
The Mental Power Trail is designed to help hikers develop a sense of wellbeing, peace and tranquility and to 'gather strength from the unique natural beauty of the Seefeld plateau'. The trail is one of three walking routes in the area that radiate out from the Brunschkopf Mountain, the others being the Seefeld Ski Trail using old Olympic cross-country ski routes, and the Ice-Age Trail with viewpoints and information about the rugged landscapes formed in the last Ice Age. You can find out more information about these trails in this downloadable leaflet.
On the Mental Power Trail we found 12 idyllic resting points along the way to sit, relax and contemplate the stunning views of Olympiaregion Seefeld with its mountains and pastures. The interesting information-boards gave tips about how our physical surroundings and psychological health relate to each other. We'd barely left the Wildermoosalm when we came upon the first resting place, a wooden platform with rocking wooden loungers where we'd have happily relaxed all afternoon in the sunshine with views of the lake and the forested slope.
"Let your gaze glide over the water and perceive whether it is smooth as glass, calm, rippling. Enjoy the atmosphere of the moment here at the lake and give into the calmness that you perceive rising out of the water"
On another part of the trail we came across wooden 'tents' under the trees, looking a bit like a child's playhouse. The information board told us how the woodsmen of the Seefeld plateau might make shelters from branches and tree bark when they were too far from home to return to their village and needed to spend the night in the forest.
"Everyone has a different, individual notion of being protected: a beautiful, warm house in a familiar place, a location where people live that we truly cherish"
As we walked across a beautiful Alpine meadow, with a view of the mountains in the distance, we came across a seating point with friendly faces carved into the tree trunks. The theme here was the contrast between the interior and exterior perspective, with an enclosed seating place encircled by woodland creatures, in contrast to the open meadow with the peaks of the Wetterstein mountains in the distance.
'You will be prepared to gaze into the distance. With the mountains as backdrop, the valley acquires a completely different meaning, they create a changed context for this seemingly small and secluded world'
Another woodland stop was about the force of polarity, with 'gnome beds' of wooden benches with a  coloured metal shelter at one end. The information told us that every aspect of the world has two sides that create contrast and generate energy.
'Lie on one of the gnome beds, relax and watch the sky above you or the forest around you and come up with contrastive pairs'
By late afternoon, we descended to the village of Weidach and made our way back to the hotel, past the geranium clad houses, feeling suitably refreshed and rejuventated from this interesting trail. Our day ended with the 5 course gala dinner that Hotel Xander offers to guests on one of the evenings of their stay. We manfully worked our way through the starter of smoked salmon with seafood roulade and ceviche, the goats cheese and pumpkin and the roast pork, but by the time we reached the desert of Salzberg Nockerl we had to admit defeat. Another wonderful day ends in the majestic Tirol.
Thanks to my friend Julia for her account of our day in Seefeld
More of our walking holiday in Austria
Day 1 – A high mountain walk (and a tumble) in the Gaistal Valley of Austria
Day 2 – Hiking in Austria – the views from the cross at Seefleder Spitze
Want to go walking in Austria's Leutasch Valley?
Heather's walking holiday in Austria's Leutasch Valley was provided by Headwater Holidays – find out more about this holiday here. This 7 night walking holiday is based in Kirchplaztl at the 4 star Hotel Xander with over 450km of walking trails accessible direct from the hotel or via local bus, taxi and lifts. The holiday includes a full programme of self-guided day walks of 1 boot or 2 boot levels, depending on whether you prefer the gentle valley walks or the more challenging high altitude trails which are sometimes accessed via chair lifts and cable cars. The holiday includes detailed walking guides and maps, breakfast and dinner at the hotel, a packed lunch on walking days and flights/ transfers via Innsbruck. Prices from £669 per person.
Headwater Holidays are a leading UK specialist in self-guided walking, cycling and relaxed activity holidays that allow you to travel at your own pace and get closer to the places you visit. For more information check their Website | Facebook | Twitter | Google+ | Youtube | Pinterest | Instagram
More things to do in the Tirol region of Austria
For more information on things to do in the Tirol region of Austria visit the Tirol tourism website and follow their social media channels: Blog | Twitter | Facebook | Instagram | Pinterest. More information about things to do in Austria on the Visit Austria Website and information on the Seefeld Region on the Seefeld Olympia Region Website.
How to get to Leutasch Valley, Austria
Heather flew from Bristol to Munich with BMI Regional who fly 12 times each week on this route, so you often have a choice of 2 flights per day. The ticket includes 20kg checked baggage and full at-seat in-flight bar and snack service at no extra charge.
Transfers from Innsbruck airport are less than 1 hour's drive to Leutach and included in your Headwater Holidays package. If, like us you fly into Munich Airport, the transfer to Leutasch Valley takes around 2 hours and can be arranged through your hotel or holiday provider.
Stay at Sporthotel Xander in Leutasch
Heather stayed at Sporthotel Xander in Leutasch as part of the walking holiday booked through Headwater Holidays. The hotel is a very comfortable 4 star hotel offering rooms, suites and apartments that are ideal for summer walkers or winter cross-country skiers. The other guests when we stayed at the end of August were mainly couples and a few families enjoying a late summer walking break. The hotel is used by several walking companies including Headwater Holidays.
We stayed on a full board basis, with breakfast, packed lunch and evening meal and found the food to be of a very high standard with a 4 course meal every night and a 5 course gala meal on one of the nights we were there. The hotel has an indoor pool and spa although we did not use them since we were out all day walking and making the most of the fine weather. The hamlet of Kirchplatzl where the hotel is situated is mainly residential and the nearest shops are a 15 minute walk away in Weidach. The bus to Seefeld which runs several times a day stops right by the hotel.
We found Hotel Xander was a comfortable, traditional hotel that will suit keen walkers who want a quiet and relaxing atmosphere. If you are looking for a lively atmosphere, shopping or evening entertainment then Seefeld would be a good alternative base. Check prices and book your stay here.
Pin It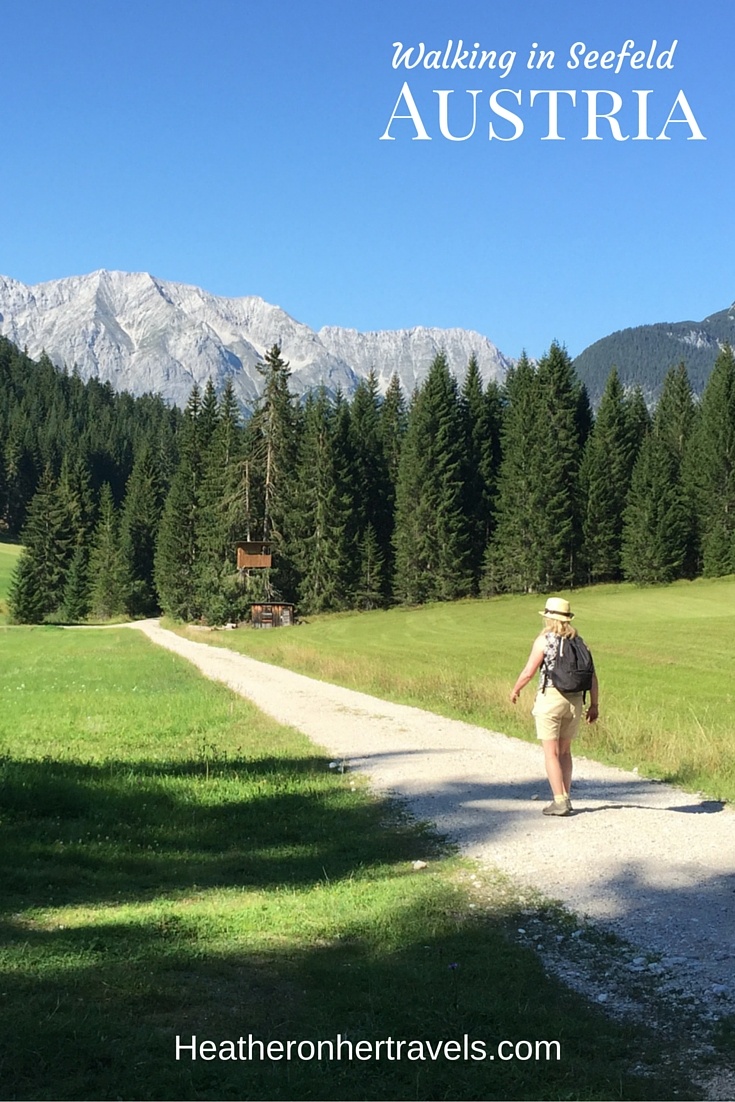 Thanks to Headwater Holidays who hosted Heather's walking holiday and to BMI regional who provided Heather's flight to Munich.
You'll also find our sister blog with tips on how to build a successful travel blog at My Blogging Journey
My first introduction to ski-ing was in my twenties when I spent a season as an au-pair in the French Alps. I remember being taken up the mountain as a complete novice only to tumble my way down the slopes through fresh powder on what felt like a black run but was probably only blue. Since then we've had quite a few happy family ski holidays and my kids have grown up as keen skiers and snowboarders, while I've been happy to potter down the easier runs, stopping now and then for a chocolat chaud.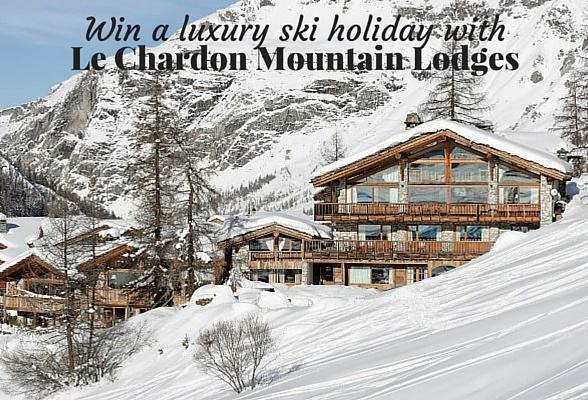 I think the luxurious Le Chardon Ski Chalets in Val d'Isere would suit me down to the ground, providing a comfortable and stylish bolthole to retreat to, leaving the rest of the family to get on with the serious business of ski-ing. The five luxury catered ski chalets sleep between 10 and 20 people, offering a ski-in, ski-out location and access to the 300km of pistes of Val d'Isere and the neighbouring resort of Tignes. If you fancy a luxurious ski break you could win a chalet holiday for two in the Le Chardon competition which you can enter here – more details of that in a moment. But first let's take a closer look at what your ski holiday could look like this year….
Why Val d'Isere?
Here are just a few of the reasons to choose Val d'Isere for your skiing holiday this year;
At an altitude of 1850 metres it has one of the longest winter ski seasons in Europe, from the end of November to the first week of May.
The Espace Killy ski area, comprising Val d'Isere and neighbouring Tignes offers 300km of marked pistes with something for everyone, from the complete beginner to the advanced skier.
The resort is easy to access from Geneva Airport with multiple flights from the UK each day.
If you have members of your group who are less committed ski-ers (hands up here) there's plenty to keep them happy from husky sleigh rides, ice skating and cross-country ski, to swimming and spa at the Centre Aquasportif.
If you already mentally enjoying your 7 night luxury ski holiday at Le Chardon Mountain Lodges, head over to the competition page now to enter. Meanwhile, here are a few more reasons to choose Le Chardon for your ski holiday;
Why Le Chardon Mountain Lodges?
Each of the five mountain lodges is individually styled with luxury touches like marble en suite bathrooms, crisp bedlinen, gorgeous textiles, natural wood and stone and of course a cozy fire burning.
You'll be pampered by a team of professional staff in each chalet including a chef, chalet manager, chalet hosts, in-resort concierge and chauffeur service.
Le Chardon is a family-run business offering personal service and extra flexibility for any special guest requirements.
Your stay will be a gastronomic experience, using local produce like the cheese from the cows that graze in front of the chalets, including cooked breakfast and afternoon tea, champagne and canapés, 3 course gourmet evening meal, with an open bar of wines, beers and spirits.
The chalets are in a ski-in, ski-out location on the side of the Solaise mountain offering access to the whole Espace-Killy ski area of Val d'Isere and Tignes.
The chalets offer hot tubs, sauna and treatment rooms where beauty and spa treatments can be arranged.
So unless you need any more convincing, head over to enter the competition on the link below.
Enter to win a 5 star chalet holiday with Le Chardon
In order to enter to win this luxury chalet holiday you'll need to watch the video below and answer a simple question on the competition page.
You can enter the competition here and the full terms and conditions are here but you could win a luxury chalet holiday that includes;
Transfers from Geneva Airport to Le Chardon Mountain Lodges
7 nights luxury lodge accommodation for two (sharing a room)
6 nights catered chalet board (coffee/tea in bed, cooked & continental breakfast, afternoon tea, gourmet five course evening meal and open bar including champagne, house wine, beers and spirits)
Pre-arrival and in-resort concierge
Dedicated chalet team and in-resort chauffeur service to 2am
1 week ski hire for two from Oxygene
Note: you need to cover your own flight to Geneva and any ski lessons your require.
Dates of accommodation can be chosen from: 24th Jan – 31st Jan '16, 31st Jan – 7th Feb '16, 7th Feb – 14th Feb '16 and 20th Mar – 27th Mar '16.
Entries close on 31st October 2015 at midnight and the winner will be announced by the 6th November 2015.
Best of luck!
For more information or to book your luxury ski holiday with Le Chardon Mountain Lodges head over to their Website or follow them on social media: Twitter @lechardon | Facebook | Google+ | YouTube| LinkedIn | Pinterest |
Pin It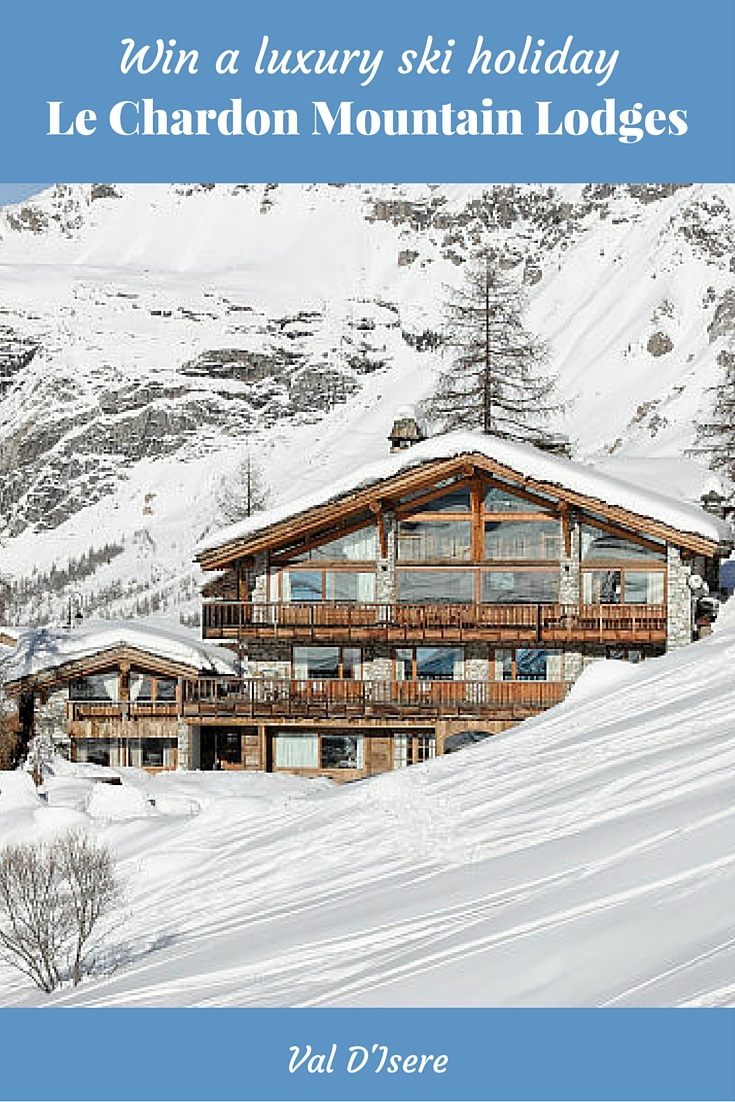 This article is originally published at Heatheronhertravels.com. This article is brought to you in partnership with Le Chardon Mountain Lodges and I was sponsored to help promote the competition. Read the original article here
You'll also find our sister blog with tips on how to build a successful travel blog at My Blogging Journey
New Nordic is a bit of a buzzword in Copenhagen, a style of cuisine that's all about looking at what's in your back garden and presenting it in new ways. It might mean taking the best from the forest and the sea and adding a twist of the unexpected. Or using the ingredients your granny served up to you during your childhood and combining them in an unusual way. It's fresh, it's local and it's very Danish.
But what about New Nordic Cocktails?
While I was staying at the delightful Kurhotel Skodsborg just outside Copenhagen, I had the pleasure of tasting a few New Nordic cocktails that had been created by leading Copenhagen bartender, Gromit Eduardsen. Gromit has been my go-to cocktail guy ever since I met him mixing his award-winning Copenhagen cocktail at TBEX a few years ago. He now runs a cocktail place at Copenhagen Street Food as well as working with a number of leading hotels to create their cocktails.
My daughter, Sophie-Anne is also a fan of the well-mixed cocktail and together we enjoyed tasting a few of the popular cocktails that Gromit had created at Kurhotel Skodsborg. Just in case you'd like to taste along at home, Gromit kindly shared the recipes to the ones that we tried as well as the inspiration that went into them.
I hope you enjoy the video below on how to make a New Nordic Whiskey Sour
If you can't see the video above of how to make a New Nordic Whiskey Sour, see it on my blog here or Youtube here and please do subscribe using the button above
Click here for direct download of video
Subscribe to all my videos in I-tunes
Clover-Club Cocktail
Sophie-Anne's choice was a Clover Club cocktail; pink, frothy and totally feminine, garnished with a fresh raspberry. Although it looks like a woman's drink, Gromit told me how this classic cocktail from the 1900s actually originated in a Philadelphia Gentleman's Club. At that time, the gin imported from London was considered a luxury and the fresh lemon juice and raspberry syrup made this a cocktail that would be enjoyed on a sunny summer afternoon by those who had little care or need to return to the office.
Ingredients: 50ml Tanqueray Gin, 30 ml fresh lemon juice, 20 ml raspberry syrup, 10 ml sugar syrup, 1 egg white
Put ice in your cocktail shaker, add the gin, lemon juice, raspberry syrup, sugar syrup and egg white & shake as hard as possible to create a foam with the egg white. Strain into a chilled champagne coupe and garnish with a fresh raspberry.
Grapefruit Smash Cocktail
My choice was the Grapefruit Smash, another classic cocktail that takes the best parts of a Mojito cocktail and gives it a refreshing grapefruit twist. While Gromit is the first to admit that most bartenders would rather invent something new, the customers love the classics, so he is always looking for ways to make them a little different.
Ingredients: 50 ml Diplimatico Blanco rum (or any crisp white rum), 15 ml sugar syrup, 30 ml ginger ale, a dash of Peychaud's bitters 3 slices pink grapefruit, 2 lime wedges, 4 fresh mint sprigs
Put the fresh mint in bottom of glass with the lime & grapefruit wedges and muddle to release the juice and aromatics. Fill the glass with crushed ice, add the rum, sugar syrup and bitters then stir and top up with ginger ale.
New Nordic Whiskey Sour
Both Sophie-Anne and I enjoyed tasting one of the most popular cocktails on the menu, a New Nordic Whiskey Sour. This classic cocktail was invented in the 1850s but in the 1990s was modernised by cocktail makers who included red wine as their new ingredient. The Nordic twist in the Whiskey Sour is a cherry wine from Frederiksdal, on the island of Lolland, where the cherries grow in the orchard of a castle, are picked, mascerated and the wine left to mature in oak barrels. The oak flavours of the wine partner perfectly with the smoky bourbon whiskey. Cherries are a popular summer fruit in Denmark and families would traditionally make their own cherry wine or bottle the fruit steeped in alcohol. Apparently the Frederiksdal cherry wine is going down a storm in Hong Kong, where cherries are a symbol of wealth for the Chinese.
Ingredients: 50ml bourbon (Maker's Mark) whiskey, 30ml fresh lemon juice, 30ml sugar syrup, 1 egg white, Frederiksdal cherry wine, 1 maraschino cherry and lemon rind to garnish
Put the liquids in a cocktail shaker with ice, shake and drain into a glass, garnish with a zest of lemon and maraschino cherry and drizzle Frederiksdal cherry wine on top.