While I've done my fair share of downhill ski over the years, I was always a fair-weather skier. The lure of a sunny café terrace, sipping hot chocolate, always seemed more persuasive than hours pounding the black runs. My preference these days is to enjoy the mountains and fresh air of a resort like Seefeld in Austria, mixing in a range of activities such as cross-country ski and winter hiking, that leave you feeling fit and healthy, but with less danger of injury.
This year we chose Seefeld for our winter snow holiday, because of the variety of cross-country ski and winter hiking trails, as well as the excellent downhill pistes that are used for training by the Austrian ski team. We booked through Crystal Ski and also tried the cross-country trails that are offered by Headwater Holidays, which I'd seen a couple of years before, on my summer hiking trip. Over our week's holiday we tried a variety of different snow-sports – here's my guide to some of the activities we enjoyed in Seefeld.
Winter Hiking in Seefeld
For our first day in Seefeld, we wanted to have an easy start because … well we are on holiday! Our choice was winter hiking, so we didn't have to worry about ski hire or lessons. We headed to Wildmoos, a plateau above Seefeld, as I'd been there two years before in summer with Headwater Holidays and remembered the great walking trails.
From Seefeld bus station we took the bus and were dropped off just by Wildmoos Alm restaurant, where we got chatting to a friendly Austrian lady about the different walking trails we might try.
She told us about a trail, leading within the hour to the luxurious InterAlpen Hotel, where we could stop for refreshments. With the promise of hot chocolate at the end of our walk, we didn't need much persuasion! It was a pleasure to walk along broad trails, with separate cross-country ski pistes to one side and the occasional horse drawn carriage passing us with jingling bells like Father Christmas.
Although the hiking was flat and easy, the packed snow was slippery in places. We noticed that some walkers had studs attached to their boots and we later purchased some rubber soles with studs that we could stretch over our own boots, which really helped to steady us on later walks. We reached the InterAlpen Hotel which looked like a large apartment complex, and on entering found a luxurious lounge, where we relaxed over a coffee covered with whipped cream.
On my previous summer walking with Headwater Holidays I'd tried a 'Mental Power' walking trail and this time we came across another themed walk with information boards about the Olympic Nordic Ski championships that been held in Seefeld. Each of the cleverly displayed skis had a photo of their owner, with a top half that hinged back to show information about their competition event and winning time.  We were enjoying our walk so much that we decided not to take the bus on the return journey but walked a different path that brought us back into the centre of Seefeld.
If you go: Buses to Wildmoosalm from Seefeld bus station run every 30 mins and cost €2.60 one way. This bus is not covered by the Seefeld Guest Pass which includes most of the other town buses. Check out Headwater Holidays who offer both summer and winter hiking holidays in Seefeld.
Cross-country ski in Seefeld
At 9am the following day, I was rather regretting booking our cross-country ski lesson so early. Our lean and fit instructor Marcel took us through a series of exercises, designed to get us used to the narrow skis and develop our balance. After an hour, the beginner piste in front of the Seekirschl church was filling up for the 10am lessons, but we had mastered the basics and Marcel deemed us ready to try the cross-country trails on our own.
Keeping our skis in the pre-made tracks, our weight forward and knees bent as we'd been taught, we set off on the trail that continued beyond the church and looped around, making a 40 minute circuit. Our legs shushed forward, with our arms keeping a marching rhythm, reaching in front as if to pick apples from an imaginary tree. Soon we got the hang of it and reached the end of the loop where we could have easily continued towards the village of Mosern, with many more trails.
Not wanting to be quite so ambitious on our first day, we decided to stay near the beginner piste and do a few more loops of the trail to refine our technique. "Bob! Bob!" Guy shouted at me, reminding me of the up and down motion that helps to push you along, with toe attached to the ski and heel free to lift as you move along. After a few circuits, the balls of my feet were hurting and my waist and thigh muscles aching. Cross-country ski is certainly not as effortless as it looks, but as Guy kept telling me, "Langläufer leben langer" or "cross-country skiers live longer", because of the all-over body work-out you get.
By the afternoon we felt we'd had our exercise for the day and retreated to the cosy bar of Woods overlooking the beginner piste, to have a warming coffee and watch those still struggling to master their cross-country technique.
What it cost: Cross-country ski hire €15 for 1 day, 2 hr individual lesson €86 (shared between 3 people). Use of cross country pistes and ski buses for the week €15 on your hotel guest card. Check out Crystal Ski for similar holidays in Seefeld.
Mountain views for non-skiers at Seefeld Joch
If you wake up in Seefeld to clear blue skies and fresh powdery snow, as we did on Tuesday, that's the day to take the cable car up to Rossehutte. There are plenty of advanced runs down from the top of the mountain, but we were there as non-skiers, just to enjoy the views over Seefeld. Joining the queue of skiers we took the Rossehutten express halfway up the mountain, then continued in the red cable car to the very top at Seefelder Joch.
From the panorama point, we felt on top of the world with the toy-town of Seefeld in the valley below us and mountain views in all directions. I'd hiked along the ridge to the cross at Seefelder Spitz two years before on a trip with Headwater Holidays, but now it looked too precarious to attempt, although a lone tour skier was heading that way. We stayed for a while on the plateau, breathing in the clear cold air, with strands of cloud drifting below us at the level of the mountain tops.
Taking the cable car down again, we reached the halfway station and bottom of the piste, where there was a large café and terrace. Skiers and non-skiers alike were taking a break, lying in deckchairs to soak up the sunshine and the views, with free chairs and blankets provided.
We sat on the terrace for lunch, with blackbirds swooped in on the left-over chips – amusing us at first until they dropped a poo in front of us on the table. A group of teenagers were joking around, climbing and playing in the snow, throwing snowballs. We decided that this was the very best way to enjoy the mountains – all the sunshine and views but no aching legs!
For a final mountain adventure, we took the second cable car across the piste to the Harmelekopf station, where there were hardly any people trying the steep ski-run back down to Seefeld. We passed over the sunbathers in their deckchairs and arrived at the station where the windsock was blowing, to guide the hang-gliders who take off from here in summer.
After a few photos we returned by the cable car, below us the tracks in the snow of snow-boarders and adventure skiers who had made it down the off-piste couloir that crossed the valley slopes.
What it cost: 1 day lift pass to Rosse Hutte, Seefelder Joch and Harmelekopf €26.50. Check Crystal Ski for similar holidays to Seefeld.
Winter hiking by the cross-country pistes
Back down in Seefeld we spent the rest of the afternoon hiking on a trail that took us past the Gschwandtkopf ski lifts and cross-country ski loop. We could see some of the Nordic-ski pros in training, using the graceful 'skating' style of cross-country ski, which uses different skis and technique from the 'classic' style we had tried. We passed two impressive ski-jumps, used in the Nordic ski-championships held in Seefeld and also for filming of the 2015 'Eddie the Eagle' film.
Our walk took us through corrugated iron tunnels under the road, framing the silhouettes of pine trees and mountains. Crossing the piste, we returned to Seefeld along a path through the forest, just as the sun was setting and the last skiers returning to leave the piste empty.
As dusk fell the town looked very pretty with the trees and buildings garlanded with fairy lights. We settled into the Park Café, a yurt that was run by the luxurious Hotel Klosterbrau nearby. Soon we were warmed by the sheepskin throws and hot orange punch, getting a little merry to a soundtrack of 1980s Austrian pop, before returning to our hotel for dinner.
We finally try the downhill ski
We could have easily spent our week in Seefeld on hiking and cross-country ski, but since this is where the Austrian ski champions come to train, we thought we'd better give the downhill ski a go. It was a few years since I'd last skied, so we started with the easy slopes that were just a 5 minute walk from our hotel. Once we'd hired all the gear, including helmet (why risk it?) I gingerly put on the skis and tested my ski legs on the bottom of a slope.
Using the drag lift on the baby slope, I tried a few runs down the piste so that my legs could remember how to ski again. I was hoping that it would be like riding a bike – once learned never forgotten? Soon I graduated from safe snowploughs to parallel ski, making long, cautious traverses across the slope. Once I'd remembered how to turn and stop, we ventured over the top into the Birkenlift area, where there were a few more easy runs.
This was a bigger piste which allowed me to swish down, practising my turns and avoiding the lines of little children snow ploughing their way down. Although Guy and I were skiing together we inevitably lost each other, so I had a few more runs hoping to find him. Finally at the bottom of the piste I caught sight of Guy's distinctive blue and red striped jacket, halfway up the drag lift and finally caught him at the bottom of the piste again.
Meanwhile our friend Robert, who was a complete novice, had a ski lesson, but after a while decided it was not for him so had some fun on a toboggan instead, with both traditional sledges and colourful tubes for hire. We shared a few cartons of chips and a hot chocolate for lunch before making a few more runs, but by mid-afternoon we'd run out of energy and handed back our skis.  We had booked a snow shoe adventure in the evening but it was cancelled, so we headed to the deli in the centre for delicious Austrian wine and cheese from Plangger Deli and wine bar.
What it cost: Ski hire for 1 day incl helmet €32 1 day lift pass for 20 points (1 lift is 1-3 points) €32.50. Check out Crystal Ski for similar holidays in Seefeld.
Cross-country pistes at Leutasch
With more blue skies forecasts, our final day took us by bus to Leutasch, one of the villages close to Seefeld, where I had stayed two years before in Hotel Xander with Headwater Holidays. Now I could see the hotel in both summer and winter and the field of freshly mown hay I had seen on my last visit was covered in a soft blanket of snow.
Beside the hotel stood the church of Mary Magdalene, with its pretty onion dome and beyond it the cross-country ski trails. We had hired skis in Seefeld and remembering what our instructor had taught us, we clipped in our boots and set off in the grooves outside the church. The trails took us across the road into an area with plenty of different cross-country trails, although at points the trail sloped uphill. In the end I took off my skis and carried them up the slope rather than risk sliding backwards down the hill.
Skiing down the other side of the rise was equally nerve wracking, with a choice of either staying in the tracks and whizzing downhill, or trying to snow plough on skis that were very slippery with no bite to the edges. Finally we reached a piste that was ideal for beginners, making a long loop for both classic and skating skiers. It was joyous to swish along, stopping every so often for a photo, while remembering to step out of the tracks to let others pass. After a long loop we had lunch at a café and sat outside in the sun, eating a hearty bowl of gullesuppe. Call me a fair weather skier – I don't care!
On the return to the bus stop we went slightly off piste in home-made tracks and instantly regretted it, as we struggled in the rough and slushy grooves. We had a little time to spare before our bus home, so sat outside in the sun on the cafe terrace of Hotel Xander until the bus arrived for the 20 minute ride back to Seefeld.
What it cost: Cross-country ski hire €15 per day. Use of cross-country pistes and ski buses for 1 week €15 on hotel guest card. Check out Headwater Holidays who offer similar holidays in Leutasch.
Our week in Seefeld seemed to have flown by and we even managed to fit in a day in Innsbruck, which I'll be writing about separately. This Austrian ski resort was a pleasure to visit, both attractive and well organised with a wealth of activities to suit everyone, even the non-skier or half hearted skier like me. Visit Seefeld in Austria for gorgeous mountain scenery, great food and wine and fun in the snow, with activities that leave you feeling healthy and fit even if you decide the black runs aren't for you.
Read about my summer trip to Seefeld
Hiking in Austria: the views from Seefelder Spitz
A high mountain walk and a tumble in the Gaistal valley
A rifleman's parade and walk on the Mental Power trail
The Leutasch Gorge and picturesque Mittenwald
Plan your holiday in Seefeld
You can visit Seefeld with a number of companies such as Headwater Holidays and Crystal Ski. On this trip we booked at our own expense with Crystal Ski. The closest airport is Innsbruck, which is 30 minutes drive away and also accessible by train, so you can easily reach Seefeld if you choose to make your travel plans independently.
Crystal Ski, who we travelled with on this trip, offer a wide range of ski holidays to Austria including Seefeld where there are a variety of hotels to choose from according to your taste and budget. The ski package generally includes flights, transfer and half board hotel stay as well as the support of Crystal reps in resort. Ski hire, lessons and other extras can be booked through Crystal Ski or independently in resort. We found the Crystal Ski service to be excellent and would certainly use them in the future for ski packages. Book holidays with Crystal Ski Here.
If you are looking mainly for cross-country skiing or winter hiking, take a look at Headwater Holidays who offer holidays based at Hotel Xander in Leutasch, a welcoming 4 star hotel that's in the heart of the Leutasch cross-country trails and a 20 minute bus ride from Seefeld town. I was in Leutasch a couple of years ago for a hiking holiday with Headwater and they provide excellent self-guided walking holidays in Austria and throughout Europe. Book holidays with Headwater Holidays here.
Hotels: If booking with Crystal Ski take a look at Hotel Veronica, a 4 star hotel where our friends had booked the year before and which they highly recommended. Hotel Xander is used by Headwater Holidays and is a comfortable and friendly 4 star hotel in the Leutasch area just outside Seefeld. Check more hotel options in Seefeld here.
You will find plenty more information to plan your visit to Seefeld on the Seefeld Tourism website and for more holidays in Austria visit the Austria Tourism Website.
Note: Some links in this article are affiliate links which will provide me with a small commission should you choose to book through them.
Would you like to see more photos from this trip?

Pin It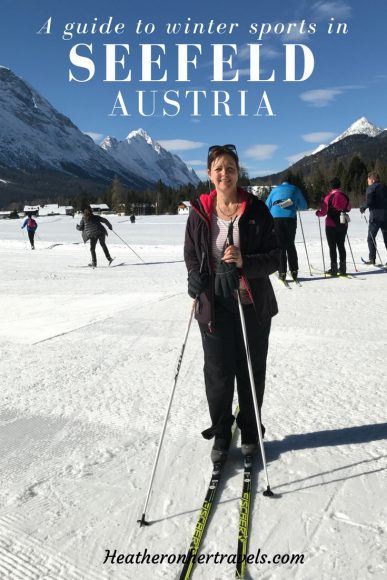 This article is originally published at Heatheronhertravels.com – Read the original article here
January 1, 2017 by Heather Cowper
Filed under United Kingdom, Europe, World, featured, Aruba, Austria, Balearics, Bavaria, Bristol and Bath, Caribbean, France, Germany, Ireland, Italy, Spain, St Kitts, Tirol, Wales
As we start a new year I'm enjoying the memories of last year's travels, like flicking through a photo album in my head. I visited new places, returned to old favourites and had a great mix of travels with family, friends and the occasional solo trip. This year is wide open to new travel possibilities, but before we move on let's take a moment to revisit some of the places I travelled in 2016.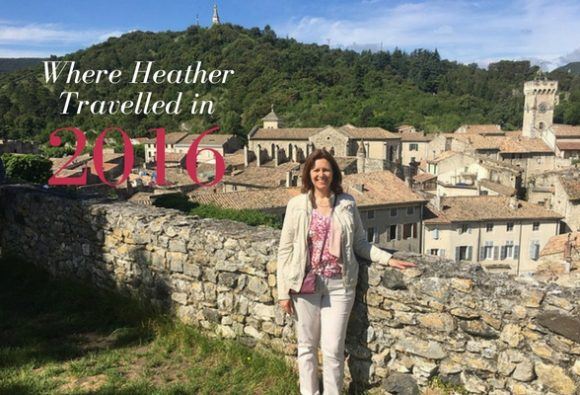 February – a weekend of culture in the Lake District
My weekend in the Lake District brought back memories of family holidays as a child, when we stayed in an old stone cottage in the Easter holidays. This time I was there with my blogging friends and Travelator Media colleagues, Zoe and Kathryn, to enjoy a cottage stay with the Good Life Cottage Company. Despite the rain we had a great time discovering the cultural side of the Lakes, at Blackwell Arts and Crafts House, Beatrix Potter's Hilltop Farm and Wordworth's Dove Cottage, getting out for a blustery walk on Elterwater when the rain finally stopped.
Read More: A weekend of culture in the Lake District (or what to do if it rains)
February – a spring break in Athens
Later in February I visited Athens with my parents and sister who lives in Greece, gathering for the weekend at the classic and elegant Electra Palace Hotel. The warm and sunny weather gave us the opportunity to visit the Acropolis without the scorching heat and crowds that descend on Athens in summer. We loved the fresh spring days, wandering around all the ancient sites and relaxing in a pavement cafes of Plaka to watch the world go by.
Read More: Visiting the Acropolis in Athens: here's what you need to know
March – A Caribbean adventure in St Kitts
March took me to St Kitts, my first ever taste of the Caribbean, where I explored this island that is one half of the island federation of St Kitts and Nevis. I found a laid back and slightly scruffy charm, with lush fields that once grew sugar cane, plantation house hotels and a growing list of stylish new bars and hotels. I tried lobster on the beach and rum cocktails at Salt Plage, learned about the local medicinal plants on a rainforest walk and saw the batik being made at Romney Manor. The visit gave me a desire to visit more Caribbean islands, which despite being small in size are surprisingly diverse, each with its own character.
Read More: A stylish traveller's guide to St Kitts
March – Cliff walks on the Gower in Wales
I've visited the Gower Peninsula in South Wales a few times now, since my son was at university there and in March we made a return visit to the lovely Promenade View in Mumbles. With husband Guy, my son and his friends we explored the coastal paths and gorgeous beaches of the Gower, breezing along the cliff paths of Pennard Cliffs and Three Cliffs Bay. We even clambered along the peninsula of Worms Head, just making it back before the tide turned and covered the jagged rocks with the sea again.
Read More: The Gower in Wales – find your perfect coastal walk and place to stay
April – A farmhouse stay in Costa Brava
After Easter it was off to Costa Brava, for a family break in a large and luxurious farmhouse (read my review) through Charming Villas. The fields around the house were bright yellow with rapeseed and from the bedrooms we had views over the olive trees to the snow capped Pyrenees in the distance. We spent a day in Girona, with pretty pastel houses lining the river, visited the Salvador Dali museum at Figueres and had a tapas lunch in the sunshine at Cadaques, before walking over the headland to Dali's fishermens cottages in Port Lligat.
Read More: A driving tour of Costa Brava
April – Northern Ireland's Causeway Coast
On Northern Ireland's scenic Causeway Coast I found windswept golden beaches, ruined castles and of course what most visitors come to see, the Giant's Causeway. Along with the stunning landscape of the Causeway, I braved the Carrick-A-Rede rope bridge and visited the photogenic Mussenden Temple perched on the cliff-top, staying at the fabulous Bushmills Inn where a welcoming peat fire always burns. I also dipped into the thriving artizan food culture, with fabulous seafood and outstanding quality meat, all served up in huge portions with a healthy dollop of friendly Irish charm.
Read More: 10 fab foodie stops on Northern Ireland's Causeway Coast
May – Visiting laid back Menorca
May took me to Menorca, the smallest and calmest of the Balearic islands, a place that doesn't like to boast too much about its charms, but is full of history, fashion and great food. I spent a day exploring Mahón, the elegant capital of the island, walked to unspoiled beaches along the Cami de Cavalls and  visited some of the island's fascinating Talayotic monuments. Menorca has all the ingredients for a delightful break with mellow old buildings in Cuitadella, stylish shopping and lazy seafood lunches by the port.
Read More: How to spend a perfect day in Mahon, Menorca
June – A Uniworld Cruise through Burgundy and Provence
With husband Guy I took a Uniworld river cruise with Titan Travel through the South of France, from Lyon in the heart of Burgundy, to the medieval walled city of Avignon in Provence. The week flew by with rich insights into local culture and history, as we uncovered the secret passages of Lyon, visited the Papal Palace at Avignon and dipped into the world of Van Gough at Arles. Along the way there were plenty of opportunities to discover the delicious food and wine of Burgundy in vineyards, cookery classes and on board Uniworld's extremely luxurious SS Catherine.
Read More: 10 things to expect on a river cruise with Uniworld
July – A road trip across Canada by RV
As a child our family were great campers, and in July I rediscovered the great outdoors in a road trip driving a motorhome (or RV as it's known in Canada) from Toronto to Montreal. With husband Guy, I mastered how to navigate and park up our home-on-wheels and enjoyed a range of outdoor activities like cycling, hiking and kayaking in Canada's National Parks. We also found that with a bit of planning it's perfectly possible to visit Canada's vibrant cities on an RV road trip. InToronto, Ottawa and Montreal we dipped into cultural highlights from totem poles to street art and new tastes from Poutine to Maple beer.
Read More: How to drive an RV from Toronto to Montreal (Our top tips)
August – Cycling in Dorset
With the end of the summer in sight I went cycling with my daughter in Dorset, one of England's prettiest counties. We set off from Dorchester, stopping for tea in Moreton and lunch overlooking Lulworth cove, passing Lulworth castle before finishing our ride in Wareham. We loved the quiet lanes, rolling countryside and sea views, not to mention all those impossibly picturesque thatched cottages, reminding me just how pretty England can be.
Read More: Cycling in Dorset on the Jurassic Coast
August – An active river cruise on the Danube
In August I took a short cruise with Avalon, starting with the cultural jewel of Vienna and passing through Austria's scenic Wachau Valley until we reached Melk Abbey and disembarked at Linz. In Vienna we learned how to bake bread Austrian style, enjoyed the coffee culture and got to know the famous Lippizanner stallions in the Spanish Riding School. I also had the chance to try out many of the active excursions on offer, cycling past orchards heavy with plums and canoing down river with views of well kept vines in neat rows along the hillside.
Read More: Getting active in Austria's Wachau Valley
Summer in Bristol
This year I've tried to enjoy more of my home town of Bristol, especially in the summer when there are so many festivals and things going on. I've discovered so much more of what's on my own doorstep with levels of creativity and cool that had previously passed me by. In 2017 I hope to connect even more with all the fabulous things going on in Bristol so if you are thinking of paying a visit do let me know and I'll be happy to give you some recommendations.
Read More: 10 Cool things to do on Bristol's Harbourside
September – Hiking in the Dolomites South Tyrol
Every year my friend Julia and I set off for a mountain hiking holiday, and this year we chose the South Tyrol in Northern Italy for our girl's own adventure. Setting off from the luxurious Hotel Cyprianerhof, we made a circular route around the Rosengarten or Catinaccio range, staying in the mountain huts of the Dolomites. The trip gave us the challenge of climbing over high mountain passes and huts with limited facilities (what no shower?) but rewarded us with amazing views and a sense of achievement when we returned to Cyrianerhof for a well earned aperitif admiring the peaks we had climbed over.
Read More: Hiking in the Dolomite – a tour of the Rosengarten in South Tyrol
October – a sunshine break in Aruba
October took me for some much needed sunshine to Aruba in the Dutch Antilles. I found a warm welcome at Amsterdam Manor Resort, indeed everywhere on Aruba which describes itself as "One Happy Island".  I found an island of contrasts – on one side a well developed tourist strip with white sand beaches, on the other a wild northern shore with waves breaking onto the jagged rocks and little in the way of development. There's a sophisticated and cosmopolitan food scene and I loved the street art murals in San Nicholas, showing an unexpected side of the Caribbean.
Read More: My 10 favourite things about Aruba
November – 48 Hours in Florence
With the summer over and Christmas in sight, I nipped off to Florence for a weekend break with Citalia, to get a quick fix of culture and good food. Of course I saw the best known sights, like the Duomo and the David but also took some time to soak up the atmosphere and charm of this ancient city set in the heart of Tuscany. I loved the bustle and great food in the Mercado Centrale where I found a local tripe festival in full swing, dipped into the Salvador Ferragamo shoe museum and wandered through the Boboli gardens behind the Pitti Palace with views over the teracotta roofs of Florence.
Read More: How to spend a perfect weekend in Florence
December – Finding the Christmas spirit in Coburg, Germany
My final trip of 2016 took me to Coburg in Germany, where early in December we caught the first weekend of the Christmas Markets to soak up some seasonal spirit. This pretty town, with medieval buildings clustered around the town square, was also the birthplace of Prince Albert, consort of Queen Victoria who visited Coburg several times. As well as enjoying the mulled wine and Coburger Bratwurst cooked over a smoky wood fire, we visited the elegant palaces of Ehrenberg, Rosenhau and the Veste fortress overlooking the town where Martin Luther stayed and worked for a few months.
Read More: Christmas in Coburg – Discovering th seasonal magic in Coburg
What's next for 2017?
At the moment the New Year is wide open for travel plans with just a few things pencilled in and lots of possibilities. So far I'll be off to:
Dublin in January – my son has just started university at Trinity College, Dublin so I hope to pay him a visit with my parents. You can read about our last trip – 10 fun things we did on a weekend in Dublin
Seefeld, Austria in February – as a travel blogger I often come across places on blog trips that I want to return to with the family and Seefeld was one of them. I was there in September 2015 on a walking holiday and fell in love with the pretty resort of Seefeld which is also a popular winter-snow destination. I'll be returning there in February to try out some of the outdoor snow activities like cross-country ski, snow-shoe and winter hiking with my husband and friends. I'll be trying to have a proper holiday (believe it or not blog trips do involve quite a lot of work!) but I'll still be posting some photos on my social media channels.
Otherwise I have on my wish list to see more of the Caribbean, Canada and generally explore some new destinations further afield as well as enjoying all the great stuff in Bristol where I live.
Whatever your plans for 2017, I hope that health, peace and happiness follow you, wherever you travel this year.
Pin It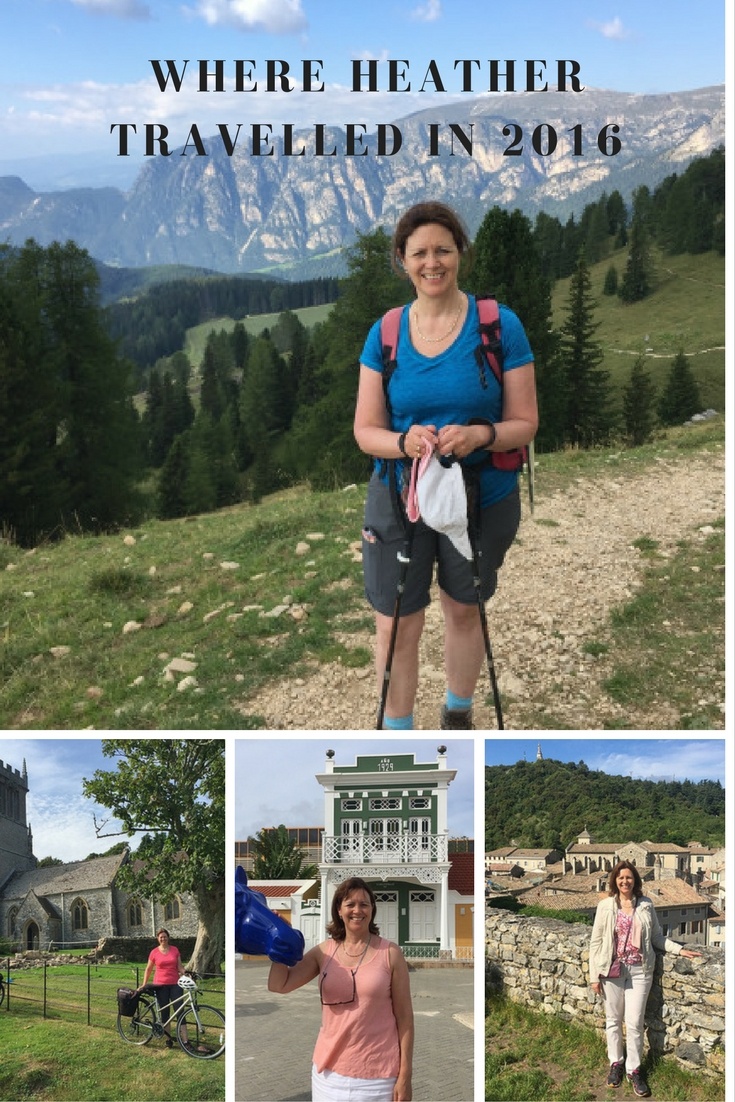 This article is originally published at Heatheronhertravels.com – Read the original article here
October 23, 2015 by Heather Cowper
Filed under Europe, Leisure, Misc, featured, Austria, CoolTravelGear, Nature, Tirol, Tour de Mont Blanc, Walking
We'd done the whole Tour de Mont Blanc together, sharing the views from the high mountain passes, sheltering from the odd summer shower. We'd walked the dry stone route in Mallorca although admittedly most of the time was spent at the bottom of my rucksack. But now, after years of hiking adventures together, my waterproof jacket was looking a bit tired.  All good things come to an end and as my old jacket headed off with my daughter on her travels, it was time to find a new lightweight rain jacket for my next hiking trip to Austria.
With all outdoor clothing, I like to have a good look around a specialist store like my local Ellis Brigham in Bristol, where I can try on plenty of different styles and pick the brains of the knowledgeable staff. Over the years I've learned there are a few things to consider when choosing the best waterproof jacket for your hiking holiday. When you're caught up the mountain in a downpour, you'll be glad you took the time to make the right choice so here are a few things to consider;
How does the jacket fit?
Call me vain but I do appreciate a jacket that fits well, for both comfort and good looks. It's worth trying on a few different womens waterproof jackets in the store as different companies may fit you better than others and since I'm no longer a stick insect I'm always looking for a flattering fit. If you anticipate the extremes of heat and cold that you get when hiking at altitude, you'll want to allow room to layer t-shirts and fleece under your jacket. On the other hand a jacket that is oversized or flaps around is not a great look. I also like a jacket that is not too short and falls around my hips, so I won't be revealing any flesh when I bend over to lace up my boots. I've noticed that the better quality (and therefore more expensive) jackets may offer a more tapered fit that is more flattering.
Those little design features
Look out for additional features in your jacket that might be worth paying a little more for. For example most quality hiking jackets will have zips under the arms that you can open for ventilation, if you get a hot and sweaty, without having to take off the jacket. You may also notice a breast or sleeve pocket which could be useful for storing small items such as your phone, tissues or lipsalve. The hoods on a more expensive jacket may have extra features like a visor or adjustable elastic drawstrings to keep the rain from dripping onto your face. Other useful features to look out for are a hood that zips away into the collar and 2 way zips that open from the bottom and the top.
How light is your jacket?
Depending on the time of year that you plan to do most of your walking, you should consider the best weight for your waterproof jacket. My annual hiking trips with my friend Julia have mostly been in August and September when the weather is sunny and warm. This means that my jacket needs to pack up small, since most of the time it stays in my rucksack, only coming out on chilly mornings, at higher altitudes or during the occasional shower. I know I can always layer my lightweight waterproof jacket with a long sleeved t-shirt or fleece for extra warmth if the weather closes in.
If you are hiking in Europe in the spring and autumn however, you'll probably be wearing your jacket most of the time, at least at the beginning and end of the day, until the sunshine and walking warms you up. In this case I might look for a jacket that has a bit more substance, or perhaps one that has a removable lining for extra versatility.
The waterproof fabric
The fabric that's used in your jacket is a big factor in the price you pay and depending on your hiking requirement you may need a higher technical performance. At the entry level you often find cheaper waterproof fabrics that are combined with a mesh lining. These jackets are perfectly waterproof but they may not be as breathable as the higher priced technical fabrics. The inside layer may feel clammy against the skin once you get walking and work up a sweat, so these are better for situations where you'll be wearing another layer under the jacket.
As you move up the price scale you'll see branded fabrics, the best known of which is GORE-TEX. These fabrics offer much greater breathability, so you don't get that clammy, sweaty feeling as you heat up or cool down. The standard GORE-TEX jackets are durable, waterproof and windproof for everyday wear. They also offer an Active range designed for higher intensity sport offering a lighter fabric with greater breathability, and a Pro range which is more durable for skiers and mountaineers. Some manufacturers have their own proprietary breathable, waterproof fabrics that do a similar job to GORE-TEX – there's a useful guide on the Ellis Brigham website. Because there are a wide range of different options in terms of weight and breathability, and the technical performance comes at a price, it's worth calling on the expertise of the shop staff to explain these options to you.
My choice of waterproof jacket
So what did I choose? After trying on plenty of different jackets I settled on the Patagonia Torrentshell from Ellis Brigham which cost £109. Surprise Surprise it's practically the same as my old jacket!
Although I tried on a lot of brightly coloured jackets I concluded that neutral white would work with more of my wardrobe and so I'd be able to wear the jacket around Bristol as well as on my hiking trips. I was also impressed by the Ellis Brigham Service, since they were able to order a few different jackets from their catalogue so that I could try them in my local store at no extra charge.
My new waterproof jacket is very light and packs up small. Although it's not the most expensive of the range in terms of fabric, it was perfect for my walking holiday in Austria where I wore it occasionally on the cool mornings or when we got to a highpoint like Seefelder Spitz which was cooler and a little windy.
Have fun choosing your waterproof jacket and even more fun on your next hiking trip!
Thanks to Ellis Brigham who provided me with my Patagonia Torrentshell Jacket for the purposes of this article. Heather travelled to Austria with Headwater Holidays – you can read about her adventures here.
Day 1 – A high mountain walk (and a tumble) in the Gaistal Valley of Austria
Day 2 – Hiking in Austria – the views from the cross at Seefleder Spitze
Day 3 – Hiking in Austria – a Rifleman's Parade and Mental Power Walk at Seefeld
Day 4 – Hiking in Austria – the wild Leutasch Gorge and picturesque Mittenwald
More hiking gear info:
10 Things to Pack for a Walking Holiday
What equipment do you need for hiking in Europe?
How my Leki Micro Vario walking poles saved my legs on the Tour de Mont Blanc
How to choose the perfect hiking boots for the Tour de Mont Blanc (and other mountain trails)
Some of the links in this article are affiliate links enabling me to earn a small commission at no extra cost to you – thanks for your support
You'll also be subscribed to our free monthly newsletter for great travel resources, news and offers, but you can unsubscribe at any time and we'll never share your e-mail.
Pin It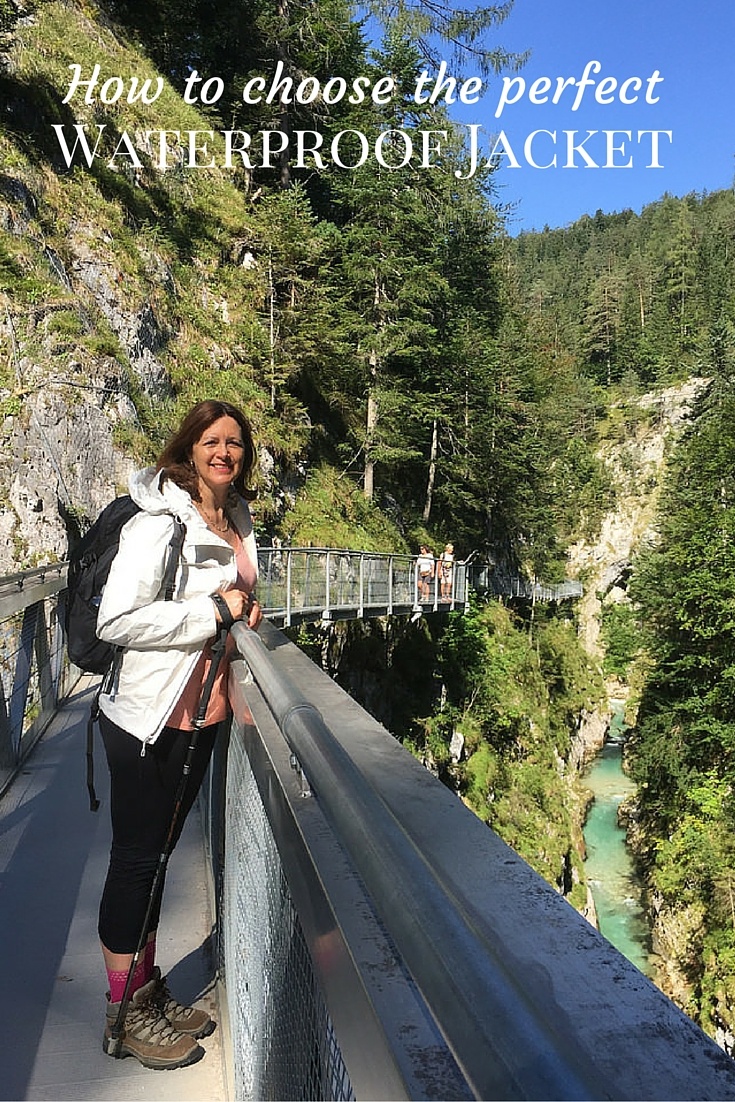 This article is originally published at Heatheronhertravels.com – Read the original article here
You'll also find our sister blog with tips on how to build a successful travel blog at My Blogging Journey