July 22, 2015 by Sophie-Anne Cowper
Filed under Art and design, Beaches and swimming, Copenhagen, Denmark, Eating and drinking, Europe, featured, Leisure, Museums, Shopping, Sightseeing
On my recent visit to Copenhagen, I enjoyed the company of my daughter, Sophie-Anne, who shares her tips for things that mums and daughters can enjoy together in Copenhagen.
Unless you are travelling alone, there will always be a difference of opinion on what to do and see. One art lover's Picasso museum is another girl's prison, so it can be hard to find a balance. This is certainly true of different ages, and although I am probably going to end up as my mother at the end of my road to adulthood, for the time being we have varying opinions on a day well spent.
Last summer my whole family went to Copenhagen and the trip was a great success, with every family member enjoying the Danish capital. This summer my mum and I returned for a girl's only trip leaving the boys at home to the British rain. Just like last summer it was easy to find things to do that we would both enjoy as there are so many cool trendy neighbourhoods of Copenhagen. Here are some of the things in Copenhagen that we both enjoyed;
Tivoli Gardens
Tivoli amusement park is beautiful and not tacky! Repeat, not tacky – a rarity in the world of amusement parks! Like most Danish things, it is tasteful and quirky (it has the most adorable little houses for the ducks on the lake). However, it still earns its title as an amusement park and has all the theme park rides to amuse those who dare to try them out. Last year my brothers and I dared to go on all the biggest rides while my dad and mum lounged about admiring the beautiful gardens. You can also go to Tivoli in the evening when it is all lit up or watch ballet on the Pantomime Theatre stage.
Sculpture at Ny Carlsberg Glyptotek
I loved the sculpture museum at Ny Carlsberg Glyptotek, perhaps for more sentimental reasons than my mother. My grandmother bought me children's books based around famous art pieces, and one in particular 'The little ballerina' was my favourite. It was based on Degas' little ballerina statue and his ballet paintings. Like most little girls I was enchanted with the whole ballet world so adored the book and was madly in love with Degas' ballerinas and the little ballerina statue. I finally managed to see the statue at Ny Carlsberg Glyptotek, which was a real treat for me, and of course all of Degas' other beautiful paintings. There are lots of statues that are amazing, and also paintings upstairs showing a range of artists such as Gaugin and Picasso. There is also a lovely café in the museum for a culture break.
Shopping on Strøget
Now what would a girl's holiday be without shopping? The Danish girls are all so stylish that it would be a crime (in my very female eyes) not to visit the shopping street of Strøget. Illums Bolighus is my favourite, a beautiful department store which most people can find a section to nestle themselves into. Also handy that it is located next to the Royal Copenhagen store, so I can let my mother wander off to look at the teacups, saucers, plates and then catch up with her for the 5 minute china tour as opposed to a 45 minutes tour. Georg Jensen is also a must see with beautiful silverware and jewellery – I've got my eye on the daisy bracelet and my mum on the grape ring.
Swim in the harbour
If you are visiting in summer I urge you to go and swim in the harbour at Islands Brygge, where you can mill around the locals on the grass enjoying the sun. Part of the harbour is enclosed for the public to swim, with lifeguards, a children's pool and a diving area next to a grassy area which creates a lovely ambiance and relaxing vibe in the middle of the busy city. And best of all it's free to go! It would be easy to take a picnic on your bike and sit on the grass and let the day roll past slowly.
Cocktails in Copenhagen
Both my mum and I love cocktails, which is also true of all the other girls among my cousins and aunts. I love sitting in a beautifully decorated bar with my mum sharing a few exquisite cocktails. We visited Lidkoeb, which was a gorgeous cocktail bar with well picked furnishings. I asked for the most popular cocktail, which the friendly bartender informed me was usually anything with ginger in as the Danes love it – a perfect fit for a fellow ginger lover. My mother had the Kolonihaven with geranium gin, cloudy apple and cucumber juice which was also delicious.
We were also lucky to visit the very V.I.P whisky bar at the top with table service only and the finest whiskies from around the world. In Copenhagen there is plenty of choice for a nice evening drink around Copenhagen, such as sitting on the Nyhaven canal, heading to the meat packing district in Vesterbro or crossing on the ferry to Paper Island where Copenhagen Street Food has all varieties of street food served from trailers.
Eating out in Copenhagen
Any student will tell you that one of the biggest perks of travelling with a parent is a bill being paid for. This means you can have a real drink and not just tap water, and you have full range of the money choices instead of just the ones under £10.
In Copenhagen my mum and I ate in the amazing uFormel restaurant which is new Nordic cooking, very modern but out of the student budget. The restaurant menu has a range of small plates, with the idea that you order a few, and they come out in order like a 3 course meal. I had the ceviche – a trip down memory lane from my South America trip and a plate of the most amazing tender lamb! Both were delicious and strayed into adventurous eating, which was perfect for me as I hate going to a restaurant only to find the menu comprises of things I could cook at home myself. (Read the review of uFormal from Alex Berger who joined us for dinner)
In complete contrast we also visited the Urban House in Vesterbro which has a hot dog bar, with lush hot dogs smothered in various delicious toppings. Although my mum tends to find such places by herself these days, it can be a delight when the kids introduce those above them in the family tree to the new modern crazes or places they otherwise wouldn't visit.
More things to do in Copenhagen
Which Copenhagen district to choose for a City Break – a guide to the city's neighbourhoods and best places to stay, from up and coming Vesterbro to classy Frederiksberg
Light, Air, Water – finding a healthy holiday in Copenhagen – healthy tips for rest and relaxation on your spa break by the sea in Copenhagen
10 summertime cool things to do in Copenhagen – rent an apartment to live like a local and enjoy the summer in Copenhagen
Visiting Copenhagen
For more information about things to do in and around Copenhagen, check out the Visit Copenhagen website as well as the Visit Denmark website for other parts of Denmark.
Heather and Sophie-Anne flew with Scandinavian Airlines from London Heathrow to Copenhagen. SAS fly several times a day to and from London to Copenhagen giving you a choice of times to make the most of your time in Copenhagen. On arrival take the train direct to the centre of Copenhagen.
Heather and Sophie-Anne used the Copenhagen Card which covers free public transport around Copenhagen as well as free or reduced price entry to many of the attractions in and around Copenhagen.
Pin It
Thanks to Wonderful Copenhagen and Visit Denmark who provided some of the experiences mentioned and to SAS who provided Heather's flight. This article was brought to you in partnership with Wimdu.
This article is originally published at Heatheronhertravels.com – Read the original article here
You'll also find our sister blog with tips on how to build a successful travel blog at My Blogging Journey
July 7, 2015 by Heather Cowper
Filed under Accommodation, Beaches and swimming, Copenhagen, Denmark, Eating and drinking, Europe, featured, Hotels, Leisure, Nature, Spa & Pampering
Light, Air, Water. These are the perfect ingredients for relaxation and recuperation on holiday. In our busy lives, we need moments to stop, rest, just gaze at the horizon. Holiday time provides the longed for opportunity to refocus on our health and wellbeing. Perhaps you'll find those moments at Kurhotel Skodsborg near Copenhagen and take home a little piece of that health and wellbeing with you.
The hotel started life as a sanitorium, founded in 1898 by Dr Carl Ottosen, who had studied health and physiotherapy in the USA. In those days, before doctors could rely on antibiotics, recovery from illness was often about letting the body do its own healing through rest and a healthy diet. Dr Ottosen's principles of light, air, water, nutrition, exercise and rest are very much part of the hotel's ethos today, where outstanding spa and fitness facilities are combined with a professional health centre. While I was there with my daughter in the early summer, we were able to reflect on how Dr Ottosen's principles are still the key to a healthy and relaxing holiday.
Water washes over you
Water surrounds you, bathes you, washes away your cares. Water is playful, as children we splash and squeal in the pleasure of it. We found the spa at Kurhotel Skodsborg was a truly beautiful space to relax in water. There are pools, relaxation rooms, many different saunas and a four season water experience that left us giggling at the tweeting of spring birds and the thunderclaps of autumn. There's even a snow dispenser so you can recreate that authentic Scandinavian experience of running out of the sauna to roll on the fresh snow! We loved the delicate ornamentation by artist Marlene Bach with washed out stencilled patterns on the walls, inspired by the geometric tile patterns of a Moroccan hammam, and the coloured glass panels of red, green and blue, set into the glazed roof.
When you have finished your sauna, put on your toweling robe and walk across to the private jetty where you can jump into the water and cool off with a yelp of pleasure at your own daring! In winter the tradition of hot spa followed by cold dip from the jetty continues and once the water is warm enough in summer they set up swimming lanes so that you can take your swimming exercise in the sea. After our exercise class I jumped in fully clothed while the Danish ladies around me stripped off to enjoy a frisson of chill water on bare skin.
Light and air by the sea
I especially love to be beside the sea because of the soft light, the play of reflections on the water and the wide skies as you watch the horizon. The sea is hypnotic and therapeutic with a different aspect to enjoy in every season. I love the summers of Scandinavia with warm days spent amidst nature. It's no surprise that the area of North Sealand just north of Copenhagen is a favourite for Copenhageners to spend their summers by the sea.
The healthy choice is the easy choice
At Kurhotel Skodsborg they like to make the healthy choice the easy choice, with healthy but delicious menu options. Each day a different Dr Ottosen's juice drink is available, made from fruit and vegetables pressed by a slow juicing method to maximise the vitamins and minerals in each glass. Perhaps you'll get the performance-boosting combination of cucumber, celery, pear and apple or the anti-inflamatory beetroot, apple, watercress, lemon and ginger. These were created by top Copenhagen cocktail maker Gromit Eduardson to be fresh and delicious as well as healthy.
Tea with Georg
The hotel even has it's own healthy but delicious take on afternoon tea, served on elegant Georg Jensen china. No scones coated with clotted cream and jam here! Instead you get thick slices of smoked salmon, served with paleo bread made from nuts and seeds and a small pat of soft whipped butter. There are cakes but they are less sweet, flavoured with dark chocolate or fruit and a distinctly nutty texture. I loved the round of shortbread which crumbled in my fingers, sandwiched with raspberry jam like a sophisticated jammy dodger. We washed it down with a fennel tea in homage to the liquorice-loving Danes. Tea with Georg is served in The Lounge where you sit in comfort on squashy velvet sofas. (130DKK)
" Man has more endurance when work is interchanged with rest" wrote Dr Carl Ottosen and isn't the chance to relax and catch up on your sleep is one of the joys of being on holiday? Studies have shown that health and wellbeing are closely linked to the amount of sleep you get, which makes perfect sense to me. There is a virtuous circle, that is mentioned in this article, in which the better we sleep, the more energy we have to exercise which then gives us the benefit of greater health and vitality. By the time I'd spent a day or so at Kurhotel Skodsborg I found the atmosphere so restful that I didn't want to leave, even though here is plenty to see in the area.
My room with understated soft green décor reflected the royal forest of Dyrehaven behind the hotel and from the balcony I could watch a perfect white sail drift across the horizon. The white squashy sofas on the sunny roof terrace transported me to lazy days in some trendy Greek beach bar and I even discovered another terrace above the spa that was perfect for sunbathing.
Wherever you are heading on holiday this summer, I hope you take the opportunity to relax, unwind and enjoy your healthy holiday.
About Kurhotel Skodsborg
Kurhotel Skodsborg is an contemporary Nordic spa hotel situated just north of Copenhagen in the North Sealand region. You'll find it on the coast road, beside the ocean, yet only a 30 minute train ride to the centre of the city. There are 80 rooms and suites as well as meeting rooms and conference facilities. If you're looking for a relaxing weekend destination you'll enjoy the extensive spa and fitness facilities, the private jetty for ocean swimming, the rooftop terrace with sundeck and restaurant and lobby bar serving healthy Nordic cuisine and cocktails. Rooms at Kurhotel Skodsborg start from 1900 DKK (£180/€250/$280) per night for 2 people bed and breakfast with use of spa. Check the best prices for Kurhotel Skodsborg and other Copenhagen hotels on my Hotel Booking Page
For more information about things to do in and around Copenhagen and North Sealand, check out the Visit Copenhagen website and the North Sealand website as well as the Visit Denmark website for other parts of Denmark.
Getting to Copenhagen and around
Heather and Sophie-Anne flew with Scandinavian Airlines from London Heathrow to Copenhagen. SAS fly several times a day to and from London to Copenhagen giving you a choice of times to make the most of your time in Copenhagen. On arrival take the train direct to Skodsborg station or to the centre of Copenhagen. Heather and Sophie-Anne used the Copenhagen Card which covers free transport on the trains from Copenhagen to North Sealand as well as free or reduced price entry to many of the attractions in and around Copenhagen.
More things to do around Copenhagen
Bike + Train = adventure in Copenhagen
Out of Africa and other Danish Stories – at the Karen Blixen Museum near Copenhagen
10 Summertime cool things we did in Copenhagen (and you could too)
Thanks to Kurhotel Skodsborg who hosted Heather and Sophie-Anne for their stay at the hotel, Wonderful Copenhagen for their support on this trip and SAS who provided Heather's flight. This article was also brought to you in partnership with Legal and General.
Pin It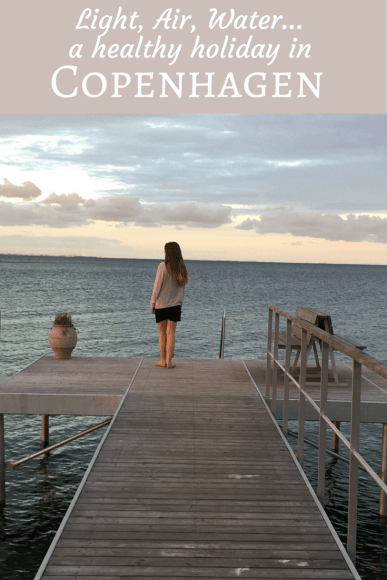 This article is originally published at Heatheronhertravels.com – Read the original article here
You'll also find our sister blog with tips on how to build a successful travel blog at My Blogging Journey
March 21, 2015 by Heather Cowper
Filed under Austria, Copenhagen, Denmark, Eating and drinking, Europe, featured, Germany, Gothenburg, Greece, Leisure, Salzburg, Sweden, Zakynthos
Are you a coffee lover like me? It's the aroma of freshly ground coffee beans that hits your nose first and then you take a sip of hot, sweet coffee. Ahhh, the day starts to feel better already. But perhaps for you it's a tiny cup of strong, black expresso, ending the meal perfectly like a full stop at the end of a sentence. Or a frothy cappuccino to eat with a sweet pastry for breakfast like they do in Spain.
However you like it, a great cup of coffee is full of ritual as you watch a skilled barista operate those shiny machines that woosh and hiss, or the buzzy atmosphere of your favourite coffee shop where you meet your friends for a late morning weekend brunch or an afternoon coffee and cake.
Now I'm dreaming about all the coffees I've enjoyed on my travels, each coffee experience giving me a doorway into the culture of the place I visited. For more coffee inspiration, take a look at this Coffee infographic that will take you around the world in 31 coffees, but in the meantime let me share with you some of my favourite coffees around the world.
1. Copenhagen – the best coffee in the world?
If ever there was a place where they know how to elevate coffee to an art form it is Copenhagen and Coffee Collective sits among the best of the best.
I visited their original coffee shop in Nørrebro a few years ago, a tiny place with just a few wooden tables outside and a stool inside to perch while your coffee is being expertly made. Their coffee beans are sold all around Copenhagen and they operate on a Direct Trade model, working with farmers in Brazil, Guatamala, Kenya and Panama to pay the best prices for the best quality coffee. If you visit this place you'll probably be buying your coffee to take away (perhaps picking up a pastry from the Claus Meyer bakery across the road) but if you want to sit and enjoy your coffee in a foodie atmosphere, head for their stand in the Torvehallerne food market halls.
Torvehallerne is one of my favourite places in Copenhagen, where you can get a fabulous but reasonably priced lunch or sip your coffee with a cake just like your Danish grandmother might have baked. The third branch of Coffee Collective is in Frederiksberg, where the beans are roasted and they do monthly tours and coffee tastings where you can learn how to make a perfect coffee. Definitely a place of pilgrimage for the coffee connoisseur.
Read More: Eat the Neighbourhood in Norrebro, Copenhagen
2. Coffee time is Fika time in Sweden
If you've visited Sweden I'm sure you'll have come across the tradition of 'fika', or having a coffee break with friends. This is the occasion to settle down in a cosy cafe where the counters are laden with buns and pastries to relax over a good cup of coffee and a chat. When I visited Gothenburg I discovered that the picturesque old neighbourhood of Haga was the perfect fika spot, since its cobbled streets are lined with cafes, restaurants and artizan shops.
Cafe Husaren on the corner of the main street of Hada Nygatan is reputed to be the original source of the enormous cinamon buns which are a speciality of Gothenburg, although we squeezed into the pretty, traditional Cafe Kringlan with the gold bagel hanging outside. The local's choice for fika in Gothenburg seems to be Da Matteo and they have several shops including the largest in Magasingaten where they bake the bread and pastries on the premises, so you get the aroma of freshly baked bread thrown in with your coffee.
Read More: Favourite coffee spots in Gothenburg for your coffee fix
3. Salzburg – for coffee and cakes
Perhaps you've gathered by now that I have something of a sweet tooth, so heaven for me is a great cup of coffee served in the afternoon with a slice of the local cake. Of course Austria makes a speciality of this Kaffee und Kuchen ritual and where better than Salzburg, the glorious homeland of Mozart and the Sound of Music to enjoy it?
When it comes to cake to accompany your afternoon coffee, you'll likely be wavering between the Apfelstrudel (soft bites of apple wrapped in crisp layers of pastry) and the Sacher Torte (rich, dense chocolate cake laced with apricot jam). The traditional choice would probably be to head for Hotel Sacher which overlooks the river but we enjoyed our kaffee und kuchen on the rooftop terrace of the Hotel Stein with a fabulous view of the fortress, which is highly recommended in good weather. 
Read more: Bratwurst and Sacher Torte – or what we ate in Salzburg
4. A chilled frappe on the beach in Greece
Coffee can be a cool drink in more ways than one, as I discovered on my annual trips to Greece to visit my sister who lives on the Greek Island of Zakynthos. Traditionally the Greeks drink their coffee like the Turks, strong and sweet in a tiny cup together with those ultra-sweet pastries that drip with syrup. This is what you'd serve to friends who come visiting in the afternoon.
But the trendy thing to drink in summer is a chilled Frappé – where an expresso is poured over ice with creamy milk to make a coffee that's sipped through a straw from a long glass. When you're lying on your sunbed or sitting in a trendy Greek beach bar, be sure to order a "Freddo" coffee, which comes in different Italian styles such as a Freddo cappuccino, Freddo Expresso or a Freddoccino (iced mocha coffee with chocolate). 
Read More: Sunday morning Greek coffee and Glika in Zakynthos
5. Ruddesheimer coffee in Germany – coffee with a creamy kick
If you fancy your coffee with something a little stronger, we found the perfect alternative coffee on our Rhine River Cruise stop at the pretty town of Rudesheim. Wandering down the cobbled street of the Drosselgasse with its wine shops and taverns we stopped at Rudesheimer Schloss to try the local speciality of Rudesheimer coffee.
This coffee spiked with brandy is the German equivalent of Irish Coffee and started in the 1920s when the Alspach brandy company invented a brandy chocolate so that ladies could enjoy a secret tipple, at a time when it was considered unseemly for women to drink in public. One good thing lead to another and in the 1950s the Rudesheimer coffee was born, a warming mixture of sweet coffee with a good helping of Asbach brandy, topped with sweet, whipped vanilla cream and sprinkled with grated chocolate. These days the Rudesheimer coffee is served in all the local coffee shops and you can bring back small bottles of the Alspach brandy if you want to try it at home.
Read More: How to make a Rudesheimer coffee – video
6. A hot chocolate alternative to coffee in Gothenburg
If you're not a coffee drinker, you'll be pleased to know that in Gothenburg we found an excellent alternative at Cafe Kanold that specialises in velvety hot chocolate. Staying cosy from the chilly wind and weather, we sat on the cushioned banquette with pretty floral cushions and enjoyed a warming hot chocolate – served with chili flakes on top for an extra kick.
While there is also a counter of hand-made Kanold chocolates in the cafe, you'll want to visit the main Kanold chocolate shop close by on Södra Larmgatan at the end of Viktoriapassagen. It's a cross between an old fashioned candy store and a boutique chocolatier where you can buy the Kanold speciality, a soft chocolate truffle centre topped with sea salt, which has now become known as the "Gothenburg Truffle". Of course if you insist of coffee at Cafe Kanold, I'm sure they serve that too!
Read More: Chocolate with sea salt – a taste of West Sweden
Check out this Coffee Infographic
If you want to fuel your coffee fascination even more, take a look at this Coffee infographic from  Cheapflights that will take you around the world in 31 coffees. Here are a few cool coffee facts that I discovered;
In Italy you only drink milky coffee in the morning and NEVER after a meal – the cappuccino in the afternoon is only for tourists!
Breakfast in Spain normally consists of a cup of coffee with a sweet pastry or churros
In Senegal coffee is served with cloves and guinea pepper
In 2001 Brazil issued a coffee scented postage stamp
Seatle has 10 times more coffee store per head than the rest of the USA
Now, please excuse me as I'm off to find the perfect coffee to have with my weekend brunch in Bristol
Pin It
This article is originally published at Heatheronhertravels.com – Read the original article here
This article is written in association with Cheapflights
You'll also find our sister blog with tips on how to build a successful travel blog at My Blogging Journey