Summer is finally here and that Parisian holiday you've been thinking about for the past couple of months is just around the corner. But why not extend your travels to explore a bit more of northern France, by hiring a car? To whet your appetite, here are some ideas for a road trip through northern France, starting in Paris and taking in some enjoyable stops in Normandy and Brittany.
Ready Set Paris
When you find yourself in the City of Light, Capital of Fashion and the most romantic city in the world, it's quite easy to get lost in all its beauty and things to see. So, if you want a chance to experience the most important landmarks, I suggest booking three days for your stay in Paris.
On your first day you'll probably want to see the major sites; the Eiffel Tower, Arc de Triomphe and, if you have enough time left, the Notre-Dame Cathedral. On your second day why not explore on foot with a walking tour – either a classic one or something that will show you a different side of Paris, such as the Catacombs of Paris tour, then end the day with a show at Lido on the Champs Elysées or the Moulin Rouge in Montmartre. On your final day you might like to visit Disneyland Resort Paris or if that's not your thing, enjoy some fabulous shopping can be that small treatment for your soul.
If you're getting around Paris by public transport, you could look at the Navigo Découverte weekly passes which might save you some money depending on how many times a day you plan on using the Metro. The Navigo is €5 and you need a photo ID for the card plus €19.80 for unlimited travel in Zones 1 & 2.
Next Stop Nantes
Paris was amazing and you can't wait to get to your next destination, so now it's time to pick up your hire car. It's better to book your car starting with the day you leave for Nantes rather than leave it in front of the hotel while you explore Paris. By going through a broker rather than a specific company, you may be able to save money, as brokers check around 40 different suppliers for the best deals. For example a Paris car rental with Holiday Autos.co.uk can save you some serious cash as you can get vouchers and offers all year round.
After three days in Paris, it's time to head for Nantes, which will take around 4 hours via the A11, depending on traffic of course.  Two days should be enough to see something of Nantes, but avoid planning your trip with time in Nantes on a Sunday or Monday, because most things will be closed.
If you want to explore five centuries of medieval history then the Castle of the Dukes of Brittany is the place to visit. The entry price of €5 for museum and exhibition gives you access to the ramparts, the moat and the yard, then walk around the old historic centre and stop at the Les Machines de l'île. This artistic project is a mixture of Jules Verne's worlds, the mechanical universe of Leonardo da Vinci and the industrial history of Nantes, on the site of the former shipyards and is not to be missed.
Your second day can be filled with a cruise along the Erdre River with "Les Bateaux Nantais", and a walk on Ile de Versaille in the middle of the city exploring the Japanese garden and the Talensac market nearby.
On to Rennes
Next on your driving holiday through France is Rennes which you will reach in around an hour and a half via the  N137 from Nantes. A one day stop here will get you ready for sunbathing in Deauville and we'd suggest that you take the guided tour (except Tuesdays and Thursdays), of the Parlement de Bretagne from the tourist office. Next, visit the museums and exhibitions centres in the centre of town and if you are there on a Saturday, be sure to check out the food markets. Your taste buds will thank you for that one.
For the more active there are also bikes available to hire under Le Velo Star scheme in Rennes at €1 for 24h and €5 for a week. Each time you borrow a bike the first 30 minutes are free – that's one way to work off the pastries at breakfast. If cycling isn't your cup of tea, go for long walks in the gardens of Rennes; Thabor gardens, Tanneurs park and Saint-Martin meadows, Beauregard park or Bréquigny park.
Sunny Deauville
Continue your summer holiday with a stop at the beach and in two and a half hours drive from Rennes you will reach Deauville, with fabulous beaches and the names of movie stars on the beach huts.There's plenty more to explore in the area, so visit Honfleur with its Saturday market, and the hinterland of the Calvados – dotted with farms and cottages throughout the countryside. You'll find some natural cheeses, calvados and Foie gras, straight from the farm here. A short walk from Deauville is Trouville and the two towns are separated by a lovely bridge which is well worth the walk. If Deauville is posh and polished, Trouville still has the small fisherman's village feel and is cheaper to eat out.
The trip shouldn't break the bank, if you plan ahead and get a cheap car rental at HolidayAutos.co.uk, giving you a driving holiday in France that will make your heart smile and the memories last a lifetime.
This article was brought to you by Holiday Autos, where you can compare prices and book your car hire all in one place.
More adventures in France
Roadmap to the Riviera – a drive from Nice to Monte Carlo
The Canadian War Memorial at Vimy Ridge, France
Gone fishing for crabs on Isle de Houat in Brittany
Photo Credits: Eiffel tower by John Vosburgh, Les Machines de l'isle by Mister_Jack, Rennes by Herve Corcia, Deauville Beach huts by Guillaume Paumier

This article is originally published at Heatheronhertravels.com – Read the original article here.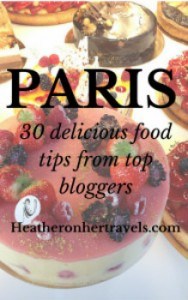 You'll also be subscribed to our free monthly newsletter for great travel resources, news and offers, but you can unsubscribe at any time and we'll never share your e-mail.
You'll also find our sister blog with tips on how to build a successful travel blog at My Blogging Journey
School's out for summer! Great for the kids, but if you're a parent you'll know how difficult it can be to keep them entertained and out of your hair, especially when it's raining outside. Let's face it – the constant chants of 'I'm bored' can make those six weeks can feel longer and more tedious than a Led Zeppelin drum solo.
So before you take them to the seaside for the umpteenth time, why not give them a summer holiday to remember by taking a trip to Disneyland Paris? There are all sorts of Disneyland Paris Packages available too. Do your research and you can usually find deals and offers to help you keep the costs of a trip down. You could even make a short break of it by piling the kids into the car and taking the ferry to France – an adventure in itself.
When you get there, what are the rides you really shouldn't miss? Well, that will depend on the age of your child. Taking a toddler on a rollercoaster is a mistake you won't make twice – although on the plus side it may stop them pestering you for an ice cream afterwards. Here are five of our favourite rides for all the family.
Best for toddlers – It's A Small World
One of Disney's trademark attractions and the Paris version is its most impressive yet. This gentle boat ride through (Disney's version of) the countries of the world is tame enough for even the littlest members of the family. The kids will be enchanted with the singing animatronic dolls, while you'll marvel at the kitsch factor.  Well worth a visit, just don't blame us when you can't get the song out of your head afterwards.
Best for kids – Dumbo The Flying Elephant
This carousel in the sky is just fast enough to thrill, but not too scary that it'll put your youngsters off fairground rides for life. Not only do you get to fly on everyone's favourite airborne elephant, but a small lever in front of your seat lets you control your very own Dumbo, letting him fly higher or lower. Children under 1.2 metres must be accompanied by an adult. If that's you, make sure you let your little pilot sit on the right of the ride, to give them a great view over the whole of Fantasyland (if they're able to open their eyes).
Best for teenagers – Phantom Manor
If your teen loves watching scary movies and frightening themselves silly, Frontierland's Phantom Manor is the ride for them. Definitely not one for babies or very small children, this haunted mansion ride has a fantastic plot and some ghoulish special effects. You'll be greeted by your ghostly host in the famous 'stretch' rooms, where walls move both up and down to create a chilling illusion. Then you'll board your buggy for a tour round the mansion. If that doesn't scare them enough, visit the attraction at night for an even spookier feel.
Best for dads – The Twilight Zone Tower Of Terror
Any ride that warns people with heart conditions not to board is not to be messed with. Definitely the scariest, most adrenaline-filled experience in the whole of Disneyland Paris, the haunted hotel features some amazing sets, a spooky ambience – and a faster-than-gravity drop of around 160 feet. Think that's not enough to thrill you, dads? Well take this advice from Tower of Terror pros: hold out your arms while lifting your feet off the floor just before the lift is about to drop for a more enhanced zero gravity effect.
Best for the whole family – Buzz Lightyear Laser Blast
A combination of a ride and a shooting gallery, this is great fun for both young kids and their wimpy parents. The park's only interactive ride, you'll board a space vehicle complete with two laser pistols and a joystick, allowing you to move around and fire at targets, earning you points as you all go along. Great for competitive dads and it's got Buzz Lightyear in it – what more could you want?
P&O Ferries is running competition to win a family break to Disneyland Paris – see the P&O Ferries Facebook page for more details (offer ends 30/09/11)
Update: This competition has been extended to 15th October 2011 for even more chances to win that family break!
More fun near Disneyland Paris
Our supercalifragilistic day at the magical kingdom of Disneyland Paris
The Eiffel Tower – Icon of Paris or Tourist Trap?
Visiting the Canadian War Memorial at Vimy Ridge, Northern France
My thanks for this article to P & O Ferries
This article is originally published at Heatheronhertravels.com – Read more travel articles at Travel Blog Home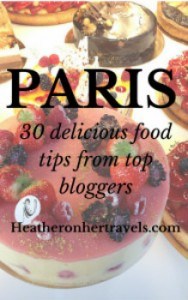 You'll also be subscribed to our free monthly newsletter for great travel resources, news and offers, but you can unsubscribe at any time and we'll never share your e-mail.
You'll also find our sister blog with tips on how to build a successful travel blog at My Blogging Journey
Last Autumn, I spent a 4 day half term break with my family with Eurocamp at the holiday parc of La Croix du Vieux Pont at Berny-Rivière, in northern France quite close to Paris – read on for my account of our holiday and review of the parc.
As a child, our family summer holidays were spent camping in different European countries each year. Like many families of that generation, camping enabled my parents to have an affordable budget holiday while enjoying some sunshine and exploring Europe. We would squeeze our tent and everything else into the car, pack as few clothes as possible and cook all our own food on a single gas burner. Our big treat was to have an ice cream every day.
Move on 30 years and how things have changed! The family campsites that we stayed in as children have transformed themselves into holiday parcs, offering every entertainment under the sun. The average family now wants the tent put up for them or to walk into a mobile home where they can expect all the conveniences they enjoy at home. Companies like Eurocamp have set up bases in these parcs throughout Europe, with couriers on site to greet their guests, and now offer tents, mobile homes, chalets and even apartments in certain resorts. Now you can have the outdoor life and family fun without having to rough it in the slightest.
If you can't see the embedded video above, watch it on my blog post here
Download Eurocamp Berny Riviere Paris[MP4]
Subscribe to all my videos in Itunes
When our children were younger we stayed on a number of these parcs either with our own tent, or renting chalets on site and had found them ideal as a base for a family holiday. Our children could roam freely around the parc without us worrying about them going too far astray and they would quickly make friends with other children of their own age. We would choose a parc in a region or close to a city we wanted to visit and then divide our time between seeing the sites and swimming and relaxing at the parc. We managed to see the sites of the Dordogne, Barcelona, Granada and Venice in this way, with manageable amounts of sightseeing and the promise of the pool or the beach in the afternoon.
This autumn we had the opportunity to try something a bit different from the summer holidays of the past; an Autumn break near Paris with our two teenagers at La Croix du Vieux Pont near Berny-Rivière in the Aisne region of France. Our 4 day break was to be in one of the Eurocamp Superior Mobile Homes, which were as nicely fitted out as any holiday apartment that I'd stayed in. The parc of La Croix du Vieux Pont is well established and our mobile home was neatly laid out next to others, along a road with dividing hedges, a parking space  and an area of lawn.
Inside we found a sitting area with cushions and an expandable table, with an adjoining kitchen which had everything that you might expect at home such as a proper oven, microwave and plenty of kitchen equipment. Outside was a deck with chairs and sun loungers, a BBQ and sun umbrella, although as it was the end of October, it would have been a bit keen to start firing up the barbie.
The master bedroom had a double bed with plenty of cupboard space, a desk and even a wired-in hair dryer. There were also 2 smaller cabin bedrooms suitable for children, one with 2 single beds and the other with a bunk bed, both with wardrobe space. The bathroom with sink, shower and toilet was next to the master bedroom and there was even a CD player with i-pod dock and a gas fire to keep the place cosy. The only concern we had was that at the end of October the nights were chilly and once the small gas fire was turned off turned off, the temperature dropped rapidly – some electric heating would have been welcome for low season visitors.
The parc at La Croix du Vieux Pont is well established and organised with a very wide range of amenities and entertainments on site. There is a shop with everything you might need, a bar with upstairs games room and internet area that was a popular haunt for older children, and a traditional French restaurant, as well as a take-away pizzeria. There was an indoor family pool with water slides that was open when we were there, as well as several other outdoor pools that are open in the summer season. The other great attraction of the parc is the large lake with fishing, canoes and pedalos to hire and a smaller lake with a sandy 'beach' surround with a cafe next to it. There are also plenty of sports facilities, cycle hire, a beauty spa and many different childrens' activities organised by age group. While we were there at October half term, there were plenty of activities such as climbing and abseiling available to entice our teenagers.
You could definitely have a great Eurocamp holiday without ever leaving the parc at La Croix du Vieux Pont, but being more adventurous travellers we used the parc as a base from which to explore the surrounding region of northern France and the attractions of Paris and Disneyland.  Here's how we spent our 4 days at the parc;
On the first day, after driving down from Calais the day before, we just wanted to relax and explore the parc. We wandered around the lake and had a look around the village of Vic-sur-Aisne with it's pretty Chateau and military cemetery. There were several small shops, a couple of boulangerie and a few bars and restaurants that we eyed up for a future visit.
On the second day, we drove to Disneyland Paris – there is also an organised coach trip from the parc but it was not going on the day we wanted to visit and we knew that there would be plenty of parking at Disneyland resort. The children were really excited as we had never been to Disneyland and we had a supercalifragilistic day trying out as many rides as we could fit in, exploring all the different Disney lands and watching the parade at the end of the day.
The next day, we drove north towards Arras and Cambrai, where my husband, who is a former tank commander, was keen to show us some of the battlefields of this area that was hard fought over during the First World War. We had a driving tour of the battle of Cambrai, visited the small but beautifully maintained graveyard near Arras where my husband's great-uncle is buried after being killed in action in 1917, and took a tour of the Canadian war memorial at Vimy Ridge, with one of the student guides.
On the final day, we took advantage of the coach trip that is organised from La Croix du Vieux Pont to visit Paris, and were very pleased we hadn't attempted to take the car. As the children hadn't visited Paris before, our first stop was to climb the Eiffel tower and then we walked along the banks of the Seine and spent the afternoon at Musee d'Orsay enjoying the impressionist paintings.
We crossed over the river and walked through the Tuilerie gardens, catching some late afternoon sun on the deckchairs by the boating lake before returning to our coach, and a welcome nap on the drive back to the parc.
I'd highly recommend this kind of holiday with Eurocamp for families with children of all ages and thought that La Croix du Vieux Pont was particularly suitable for those with school age and teenage children, with plenty of activities to keep everyone happy. It's also a great way to explore the sites of the region, while being based in beautiful rural surroundings, yet having plenty of amenities on your doorstep. In spring and autumn, these parcs are also great for those without children who enjoy the outdoor camping lifestyle, but can stay in the comfort of a mobile home. They also make a great stop off for a few days for those who like to tour around from region to region, as Eurocamp also offers the flexibility of short breaks.
Information and resources for visitors
We stayed at La Croix du Vieux Pont at Berny-Riviere as guests of Eurocamp, but a 5 night family break like ours, staying in October half term in a 3-bed Superior Mobile Home would typically cost around £450 including linen, towels, welcome pack and the Dover-Calais ferry crossing.
La Croix du Vieux Pont is around 250km from Calais, and takes approximately 3 hrs to drive.
The parc is around 1hr 30 mins drive  to Disneyland Paris and around 1hr 45 min drive to Paris, although you don't have to drive as regular day trips by coach to both locations operate from the parc. Visits to the battlefields around Arras and Cambrai, such as the Canadian memorial at Vimy are around 1hr 45 mins drive from the parc but are an ideal stop on the route to or from Calais.
Holidays at La Croix du Vieux Pont may be booked through Eurocamp, where you can find more details of all the parc facilities and entertainments on offer.
Read about what we enjoyed on this holiday
Postcard from the military cemetary at Vic-sur-Aisne
Our supercalifragilistic day at the magical kingdom of Disneyland, Paris
The Eiffel tower – icon of Paris or tourist trap?
Visiting our great uncle's grave at Arras – thoughts for Armistice day
Visiting the Canadian War memorial at Vimy Ridge
This article is originally published at Heatheronhertravels.com – Read more travel articles at Travel Blog Home
You'll also find our sister blog with tips on how to build a successful travel blog at My Blogging Journey
Don't miss out – subscribe to Heather on her travels