January can be a very dreary month! The seasonal festivities are over and we have to talk sternly to ourselves to rekindle a bit of motivation when the skies are grey. To banish the January blues, this is the time I plan my travels for the year ahead, often scanning Instagram for ideas and inspiration. If you like to tick off a few bucket list destinations each year, CEWE Photoworld have come up with a cool infographic of the world's most instagrammed places based on popular landmark hashtags – take a look at it here.
A few of these popular spots are ones that I've visited, like the Eiffel Tower, Notre Dame, the Acropolis and the Alhambra. Others, such as Burj Khalifa, Machu Picchu and the Taj Mahal are still on my bucket list but I hope I'll be able to tick them off before too long. When I was last in Paris all our walks seemed to radiate out from Notre Dame in the very heart of the city, so I thought I'd share a few tips on where to get the best images of this beautiful landmark, the ones that will be making your friends jealous when you post them on Instagram!
Since it's free to visit Notre Dame cathedral, this masterpiece of Gothic architecture attracts 14 million visitors a year, so the facade of the cathedral is often difficult to photograph without crowds of tourists swirling in the foreground. If you visit in spring, autumn, or even winter the crowds will be less than in high summer and on a blue-sky day you can get beautiful photos looking upwards at the intricately carved facade.
With 1.1 million shares on Instagram (just check out the #NotreDame hashtag) this is the 5th most shared landmark in the world! It's possible to climb the 402 steps inside the towers of Notre Dame cathedral, to get those panoramic shots over Paris, as well as getting close to the famous gargoyles, and reaching the belfry at the very top.
If you circle to the back of the cathedral, you'll find the Place Jean-XXIII which can be a lot calmer and has benches where you can sit and relax or eat a picnic. From here you see the cathedral's flying butresses that encircle the chancel, supporting the walls and roof, as well as enjoying the grassy space and floral displays.
From Place Jean-XXIII I'd recommend crossing the small bridge of Pont Saint-Louis onto Île Saint-Louis, the smaller of the two islands in the Seine. Stroll along the Rue Saint-Louis, admiring the gorgeous old mansions, shops and galleries while soaking up the village atmosphere. My friend runs Galerie Kara with elegent jewellery and objets from India and Asia, and foodies will want to try the delicious ice cream at Berthillon. Read about my weekend in Paris here
Alternatively, you can walk across Pont de l'Archevêché to the Rive Gauche or Left Bank of the Seine – it was covered with love locks last time I was there. The river provides a beautiful setting for photos to frame the Notre Dame Cathedral, especially if you take your viewpoint on one of the bridges further down river.
If you get a little weary of the crowds around Notre Dame, I'd also recommend heading further down the river to Canal Saint Martin and Bassin de l'Arsenal. They remind me of Regent's Canal in London, with houseboats in the heart of the city. From here you can access a riverside walk and get further viewpoints along the river, of Notre Dame in the distance. Read my article about Notre Dame Paris here.
So what about those other most instagrammed landmarks which you can find on the infographic from CEWE Photoworld?
The Eiffel Tower in Paris
According to the infographic, the Eiffel Tower is the most instagrammed spot in the world, with 3 million shares. It's one of those landmarks that every visitor to Paris has to visit and photograph, the ultimate selfie spot that says 'Here I am in Paris!'
My tip: The queues for the lift to the top of the Eiffel tower are always long, so if you're fit enough, opt for the much shorter queue to skip the lift and walk up. Take your time and get some interesting shots on the way up of the architecture and structure of this Paris landmark.
Read my article about visiting the Eiffel tower here
The Acropolis in Athens
The Acropolis hill with the Parthenon at the top, comes in at number 10 of the most Instagrammed spots in the world and can be seen from all over Athens. Practically every restaurant, hotel and bar uses their top floor to give you a view of the Acropolis at night, as you sip your iced frappé or cocktail. Find out more on the CEWE Infographic.
My Tip: Don't miss the amazing Acropolis Museum which contains many of the treasures from the Parthenon and temples on top of the hill. Their terrace cafe is a fabulous place for lunch and boasts – guess what? – a view of the Acropolis.
Read my article about visiting the Acropolis
The Alhambra in Spain
Spain's most popular historic landmark is a UNESCO World heritage site and has been shared on Instagram 675K times. It's half palace, half fort and set on the hill with beautiful gardens and courtyards so you'll need to set aside the whole day for your visit.
My Tip: The Alhambra gets heavily booked so plan for your visit and book tickets online a few days in advance. There are some tickets available on the day but they sell out quickly so you may be disappointed.
Read my article about visiting the Alhambra
Need more inspiration?
If you are looking for travel inspiration from some of the other most instagrammed spots in the world, head over to the CEWE Photoworld Infographic where you can find out more about other top spots such as Big Ben in London, the Golden Gate Bridge in San Francisco, Burj Khalifa in Dubai or Machu Picchu in Peru.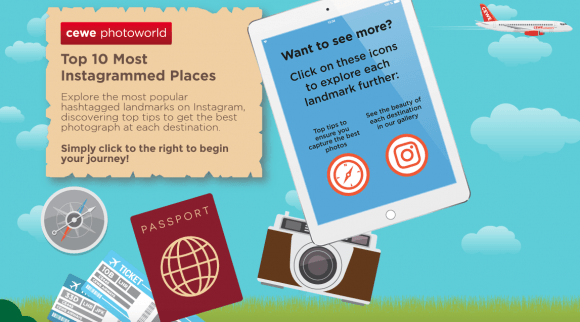 About CEWE Photoworld
For more ways to share your travel images check out the gorgeous photobook designs from CEW Photoworld. It's easy to create a photo book so that you can rekindle favourite travel memories and share them with loved ones – a great present to give to your family or travel companions. There are a range of different size photobooks to choose from as well as calendars, cards and prints that can be created from your travel snaps. Find out more about the CEWE Photobooks here.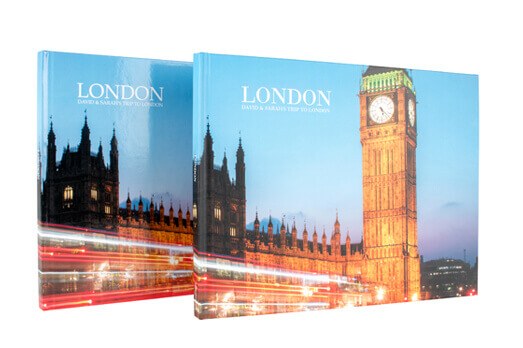 This article is brought to you in partnership with CEWE Photoworld
Pin it
This article is originally published at Heatheronhertravels.com – Read the original article here
Paris in winter. The air is crisp as you stroll along the Seine, passing the Cathedral of Notre Dame glowing golden in the afternoon sun, before finding a cosy cafe for a Chocolat Chaud to people-watch for a while. Sounds good doesn't it? If you fancy a winter weekend in Paris, check out this cool giveaway from Avios for a 3 night weekend break for 2 people. Even if you don't win you can still enjoy that weekend away by earning Avios as you shop at all your favourite stores – read on to discover more.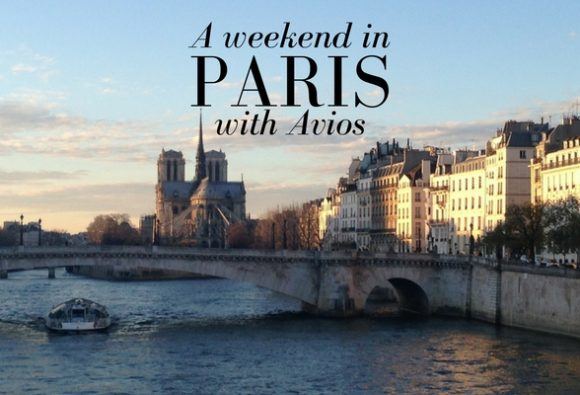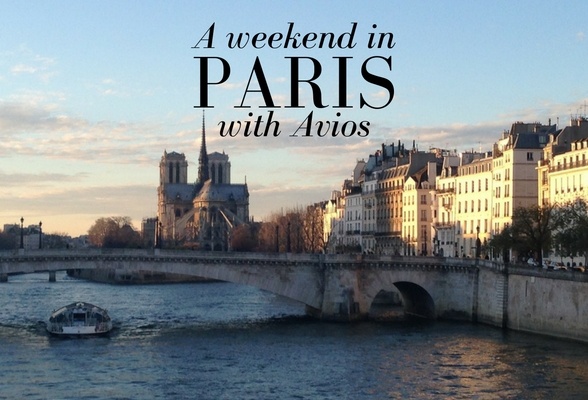 One of the highlights of our last winter visit to Paris was a walk around Marché d'Aligre in the 12th arrondissement. This neighbourhood is just far enough away from the tourist hotspots and has a multi-cultural feel – of course it's wonderful for foodies. In fact you get three markets in one, since there's a covered market where you'll be drooling over the cheeses and admiring the beautifully presented fish and meat, as well as an outdoor fruit and veg market and a flea market where you can shop for vintage clothes and cute household finds. As you often find around markets, there are lots of lovely cafes and restaurants in the streets nearby, all supplied with the freshest of produce. Read about my visit to Marché d'Aligre here.
Not too far from Marché d'Aligre we enjoyed visiting the Victor Hugo house in Place des Vosges which is close to the fashionable Marais district. Although there are plenty of cute shops in the Marais, we found it a bit touristy, but when we reached Place des Vosges it was a much more local experience with everyone enjoying a bit of winter sunshine and children playing in the park at the centre of the square. The apartment where Victor Hugo lived is at No 6, Place des Vosges, to one side of the square, full of the paintings, furniture and artistic objects that he collected, giving a fascinating insight into the creator of Les Miserables and The Hunchback of Notre Dame. Read about my winter weekend in Paris here. 
If you love to travel you're probably aware of Avios – they were formerly British Airways Air Miles. You can build up Avios like a currency each time you fly with British Airways, Air Lingus, Flybe, Iberia and Kululu.com and use them to book flights or hotel stays. What you may not realise, however, is that you can also earn Avios by shopping online at over 1000 stores – probably the places that you are shopping at anyway. If you're stocking up on food and wine at Tesco Direct, or buying gifts at John Lewis, House of Fraser, Selfridges, Currys and many more stores, you could be building up enough Avios for that weekend in Paris in the New Year.
Whether you're buying extra provisions for Christmas parties or gifts for loved ones, it's the perfect opportunity to build up your Avios, since many of the retailers offer extra points at this time of year. You'll find lots of Christmas ideas on the Avios Christmas List website where they are also running a giveaway of a weekend for two in Paris.
I had a look around the Avios e-store and found plenty of inspiration for my own Christmas shopping from my favourite high street stores. My parents have a lifetime's worth of ornaments so these days we tend to buy them foodie treats like the gourmet hampers at M&S. (M&S have an offer of 8 Avios for £1 spent until 18 Dec). For my husband I'd shop at John Lewis to buy a cosy wool jumper that he can relax in while watching the rugby – this one from Gant would be great to wear with jeans at the weekend (John Lewis have an offer of 4 Avios for £1 spent until 18 Dec).
My daughter collects silver jewellery so I think this pretty necklace from Links of London would be perfect for her (Links offers 8 Avios for £1 spent) and my son loves his music, so these Sonos speakers at John Lewis would mean he can stream music from his phone for student parties.
I recently upgraded to the iPhone 7 Plus and wish I'd known that I could have bought it from Apple through the Avios eStore, as that purchase alone would have probably earned me enough Avios for my flight to Paris.
Win a trip to Paris with Avios
Now let me tell you about the three night trip to Paris that Avios are giving away on their Avios Christmas List website – you can enter here.
Just head over to the Avios Christmas List site and enter by leaving your name, email, address, and telephone number for a chance to win this trip. The prize consists of two return economy flights (including taxes, fees and charges) and a 3 night's accommodation in Paris for two people.
You're eligible to enter the competition if you're over 18 and resident in the UK (excluding Northern Ireland), Channel Islands or Isle of Man and the competition ends at midnight on 22 December 2016, after which the winner will be drawn at random.
If you're lucky you may win a weekend break in Paris (enter here), but if not you could easily build up enough Avios to cover your flights, just by shopping online at your favourite High Street stores this Christmas (shop here).
More tips on what to see in Paris
On your weekend in Paris you'll almost certainly end up at the Cathedral of Notre Dame, where there are always plenty of crowds gathering to see Paris's number one tourist site. We preferred to walk through the less crowded garden of Jean XXIII behind the cathedral and then over the bridge to Ile Saint Louis. Along the main street of main road of rue Saint Louis-en-l'Ile there are plenty of charming independent shops, galleries and cafes.
In the Bastille neighbourhood, it's fun to walk along Canal Saint Martin and take a look at all the house-boats moored there, a little like Regents Canal in London. Walk right to the end where the canal meets the river Seine and you can walk along the cobbled footpath by the river. There's a good view down towards Notre Dame on Ile de la Cité and you can watch the boats go by before climbing up the steps and crossing over to the Rive Gauche at Pont Charles de Gaule. Read more about my winter weekend in Paris here.
I hope you've enjoyed my tips for a winter break in Paris – don't forget to use the Avios e-Store to shop for everything you need this Christmas, at your favourite high street stores, so that you can make your weekend in Paris a reality.
How to collect and spend Avios Points
Check out the Avios Christmas list site for a chance to win a weekend in Paris and lots of cool gift ideas
Check out the main Avios site for information on where you can collect Avios and where you can spend them.
Check out the Avios e-Store once you're ready to shop at over 1000 online retailers and build up your Avios.
Pin It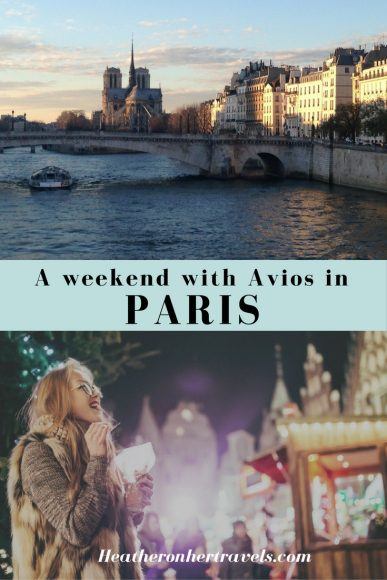 This article is brought to you in partnership with Avios
This article is originally published at Heatheronhertravels.com – Read the original article here
As a travel blogger I'm lucky to live close to Bristol Airport, my gateway to countless interesting destinations in Europe and around the world. Flying from my local airport means I can stretch my precious holiday time with long weekends away, knowing that I can fly back into Bristol airport and half an hour later be walking through my own front door.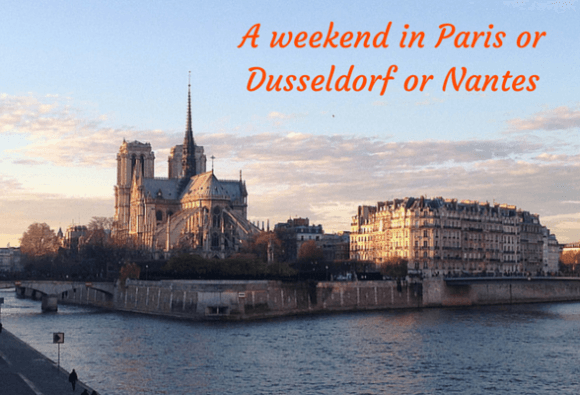 Paris like a local
Paris is a city that's on so many peoples' wish list, but even if you've done the Louvre and the Eiffel tower I highly recommend going back again to discover some alternative things to do in Paris that are a world away from the tourist sights. Here are some ideas from my last trip;
Marche d'Aligre – Last time I was in Paris for a pre-Christmas break we tried to go for a more local experience, taking a walking tour through Marche d'Aligre in the 12th arrondissement. You actually get three market in one; a fruit and vegetable market, an indoor market selling meat, cheeses and deli produce and a flea market where you can buy anything from vintage shoes to delicate antique wine glasses.
Dining with locals – We also tried out a dining with locals experience and had a very entertaining evening with Adelia who cooked us a delicious French Creole meal and regailed us with stories of her family in Guadaloupe. Read about it here.
Stroll along Canal St Martin – I can recommend a stroll along Canal St Martin, lined with houseboats and a walk along the Promenade Plantee, a garden above the street that is Paris's answer to New York's Highline.
Maison Victor Hugo – we loved our walk around the trendy Marais which ended at the elegant Place des Vosges and a visit to Maison Victor Hugo where the famous writer of The hunchback of Notre Dame and Les Miserables lived in his later years. Read about it here.
Fly with BMI Regional to Paris
Fly from Bristol to Paris six days a week, twice a day on Monday to Friday and once a day on Sunday. For more information read the BMI Regional destination guide to Paris and check out the Paris Tourism website.
Düsseldorf on the banks of the Rhine
Düsseldorf in Germany is a modern, cosmopolitan city set on the River Rhine and has plenty to offer for a weekend break. Here are some of the things that you might enjoy for a weekend break in Düsseldorf;
Take a walk – along the Rhine embankment promenade that connects the traditional Altstadt or Old Town with the Medienhafen which showcases high tech modern buildings by leading architects. With many bars and cafés lining the route, you can stop for a coffee to relax and watch the comings and goings on the river.
Take the boat tour – during the summer you can take a boat ride along the river Rhine, taking in the city sites with English commentary, costing €10 per person.
Drink in the atmosphere of the Alstadt – the Old Town is one of the best places to try Düsseldorf's world famous beer at one of the local breweries, but if beer's not your thing, there are plenty of places to eat, from homely pubs to world-class dining.
Artistic adventures – Alstadt is also where most of the cultural venues are found, including the Museum Kunstpalast housing contemporary art and glass collections and the NRW-Forum with a fusion of popular art, culture and design.
Fly with BMI Regional to Dusseldorf
Fly from Bristol to Düsseldorf six times a week, with one flight a day, Sunday to Friday. For more information read the BMI Regional destination guide to Düsseldorf and check out the Düsseldorf Tourism website.
Nantes – gateway to the Loire
Nantes is located on the west coast of France on the Loire River and while many pass through to visit the rest of the Loire region, it worth a weekend visit. Here are some things to do on your weekend break in Nantes;
Château des Ducs de Bretagne – with all the turrets and courtyards you'd wish for, this was the residence of the Dukes of Brittany during the 13th to 16th centuries and includes the Nantes History Museum which traces the history of the city – Website here
Ride the Great Elephant – this enormous mechanised elephant will take you for a walk and is part of Les Machines de l'Isle artistic project to create a fantasty world of mechanical objects set in a large open space on the banks of the Loire. Website here
Visit the Jardin des Plantes – established in the 18th century as a home for the exotic plants being brought by ship to Nantes from all over the world, this botanic garden is especially known for the collections of magnolias and camelias and the 100 year old heated greenhouses. Website here.
Take the hop-on-hop-off bus tour – from Easter to September, the bus stops at 12 locations; including the Cathedral, Botanical Garden and 50 Otages with commentary in English.
Fly with BMI Regional to Nantes
The Bristol-Nantes flight runs through the summer from 4 July to 12 September, twice a week on Saturday and Tuesday, making it ideal for a long weekend hop across the channel. For more information read the BMI Regional destination guide to Nantes and check out the Nantes Tourism website.
If you live close to Bristol Airport, it's also worth checking out the BMI Regional flights to Aberdeen, Frankfurt, Hamburg, Munich and Milan. I'm looking forward to flying with BMI Regional to Munich in August for a walking holiday in the Austrian Tyrol. To book flights, visit the BMI Regional Website.
Pin It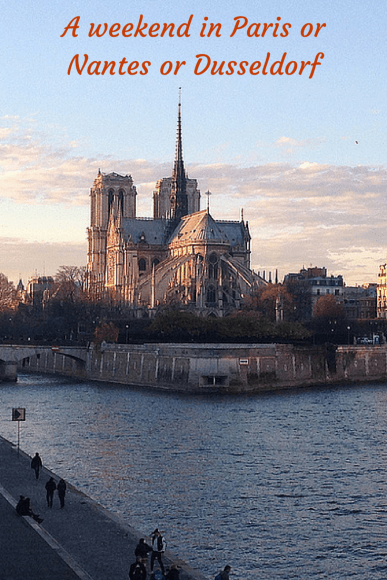 Photo Credits: All Paris photos by Heatheronhertravels.com, Düsseldorf Medienhafen by Wojtek Gurak, Great elephant in Nantes by Mister_Jack, Chateau des Duces de Bretagne by Jean-Pierre Dalbera
This article is brought to you in partnership with BMI Regional who have provided me with flights for some of my travels.
This article is originally published at Heatheronhertravels.com – Read the original article here
You'll also find our sister blog with tips on how to build a successful travel blog at My Blogging Journey