January 1, 2017 by Heather Cowper
Filed under United Kingdom, Europe, World, featured, Aruba, Austria, Balearics, Bavaria, Bristol and Bath, Caribbean, France, Germany, Ireland, Italy, Spain, St Kitts, Tirol, Wales
As we start a new year I'm enjoying the memories of last year's travels, like flicking through a photo album in my head. I visited new places, returned to old favourites and had a great mix of travels with family, friends and the occasional solo trip. This year is wide open to new travel possibilities, but before we move on let's take a moment to revisit some of the places I travelled in 2016.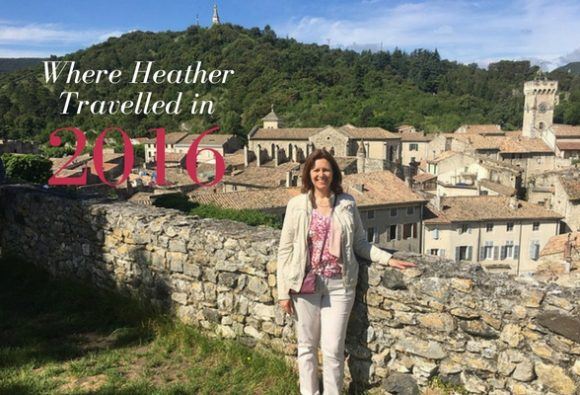 February – a weekend of culture in the Lake District
My weekend in the Lake District brought back memories of family holidays as a child, when we stayed in an old stone cottage in the Easter holidays. This time I was there with my blogging friends and Travelator Media colleagues, Zoe and Kathryn, to enjoy a cottage stay with the Good Life Cottage Company. Despite the rain we had a great time discovering the cultural side of the Lakes, at Blackwell Arts and Crafts House, Beatrix Potter's Hilltop Farm and Wordworth's Dove Cottage, getting out for a blustery walk on Elterwater when the rain finally stopped.
Read More: A weekend of culture in the Lake District (or what to do if it rains)
February – a spring break in Athens
Later in February I visited Athens with my parents and sister who lives in Greece, gathering for the weekend at the classic and elegant Electra Palace Hotel. The warm and sunny weather gave us the opportunity to visit the Acropolis without the scorching heat and crowds that descend on Athens in summer. We loved the fresh spring days, wandering around all the ancient sites and relaxing in a pavement cafes of Plaka to watch the world go by.
Read More: Visiting the Acropolis in Athens: here's what you need to know
March – A Caribbean adventure in St Kitts
March took me to St Kitts, my first ever taste of the Caribbean, where I explored this island that is one half of the island federation of St Kitts and Nevis. I found a laid back and slightly scruffy charm, with lush fields that once grew sugar cane, plantation house hotels and a growing list of stylish new bars and hotels. I tried lobster on the beach and rum cocktails at Salt Plage, learned about the local medicinal plants on a rainforest walk and saw the batik being made at Romney Manor. The visit gave me a desire to visit more Caribbean islands, which despite being small in size are surprisingly diverse, each with its own character.
Read More: A stylish traveller's guide to St Kitts
March – Cliff walks on the Gower in Wales
I've visited the Gower Peninsula in South Wales a few times now, since my son was at university there and in March we made a return visit to the lovely Promenade View in Mumbles. With husband Guy, my son and his friends we explored the coastal paths and gorgeous beaches of the Gower, breezing along the cliff paths of Pennard Cliffs and Three Cliffs Bay. We even clambered along the peninsula of Worms Head, just making it back before the tide turned and covered the jagged rocks with the sea again.
Read More: The Gower in Wales – find your perfect coastal walk and place to stay
April – A farmhouse stay in Costa Brava
After Easter it was off to Costa Brava, for a family break in a large and luxurious farmhouse (read my review) through Charming Villas. The fields around the house were bright yellow with rapeseed and from the bedrooms we had views over the olive trees to the snow capped Pyrenees in the distance. We spent a day in Girona, with pretty pastel houses lining the river, visited the Salvador Dali museum at Figueres and had a tapas lunch in the sunshine at Cadaques, before walking over the headland to Dali's fishermens cottages in Port Lligat.
Read More: A driving tour of Costa Brava
April – Northern Ireland's Causeway Coast
On Northern Ireland's scenic Causeway Coast I found windswept golden beaches, ruined castles and of course what most visitors come to see, the Giant's Causeway. Along with the stunning landscape of the Causeway, I braved the Carrick-A-Rede rope bridge and visited the photogenic Mussenden Temple perched on the cliff-top, staying at the fabulous Bushmills Inn where a welcoming peat fire always burns. I also dipped into the thriving artizan food culture, with fabulous seafood and outstanding quality meat, all served up in huge portions with a healthy dollop of friendly Irish charm.
Read More: 10 fab foodie stops on Northern Ireland's Causeway Coast
May – Visiting laid back Menorca
May took me to Menorca, the smallest and calmest of the Balearic islands, a place that doesn't like to boast too much about its charms, but is full of history, fashion and great food. I spent a day exploring Mahón, the elegant capital of the island, walked to unspoiled beaches along the Cami de Cavalls and  visited some of the island's fascinating Talayotic monuments. Menorca has all the ingredients for a delightful break with mellow old buildings in Cuitadella, stylish shopping and lazy seafood lunches by the port.
Read More: How to spend a perfect day in Mahon, Menorca
June – A Uniworld Cruise through Burgundy and Provence
With husband Guy I took a Uniworld river cruise with Titan Travel through the South of France, from Lyon in the heart of Burgundy, to the medieval walled city of Avignon in Provence. The week flew by with rich insights into local culture and history, as we uncovered the secret passages of Lyon, visited the Papal Palace at Avignon and dipped into the world of Van Gough at Arles. Along the way there were plenty of opportunities to discover the delicious food and wine of Burgundy in vineyards, cookery classes and on board Uniworld's extremely luxurious SS Catherine.
Read More: 10 things to expect on a river cruise with Uniworld
July – A road trip across Canada by RV
As a child our family were great campers, and in July I rediscovered the great outdoors in a road trip driving a motorhome (or RV as it's known in Canada) from Toronto to Montreal. With husband Guy, I mastered how to navigate and park up our home-on-wheels and enjoyed a range of outdoor activities like cycling, hiking and kayaking in Canada's National Parks. We also found that with a bit of planning it's perfectly possible to visit Canada's vibrant cities on an RV road trip. InToronto, Ottawa and Montreal we dipped into cultural highlights from totem poles to street art and new tastes from Poutine to Maple beer.
Read More: How to drive an RV from Toronto to Montreal (Our top tips)
August – Cycling in Dorset
With the end of the summer in sight I went cycling with my daughter in Dorset, one of England's prettiest counties. We set off from Dorchester, stopping for tea in Moreton and lunch overlooking Lulworth cove, passing Lulworth castle before finishing our ride in Wareham. We loved the quiet lanes, rolling countryside and sea views, not to mention all those impossibly picturesque thatched cottages, reminding me just how pretty England can be.
Read More: Cycling in Dorset on the Jurassic Coast
August – An active river cruise on the Danube
In August I took a short cruise with Avalon, starting with the cultural jewel of Vienna and passing through Austria's scenic Wachau Valley until we reached Melk Abbey and disembarked at Linz. In Vienna we learned how to bake bread Austrian style, enjoyed the coffee culture and got to know the famous Lippizanner stallions in the Spanish Riding School. I also had the chance to try out many of the active excursions on offer, cycling past orchards heavy with plums and canoing down river with views of well kept vines in neat rows along the hillside.
Read More: Getting active in Austria's Wachau Valley
Summer in Bristol
This year I've tried to enjoy more of my home town of Bristol, especially in the summer when there are so many festivals and things going on. I've discovered so much more of what's on my own doorstep with levels of creativity and cool that had previously passed me by. In 2017 I hope to connect even more with all the fabulous things going on in Bristol so if you are thinking of paying a visit do let me know and I'll be happy to give you some recommendations.
Read More: 10 Cool things to do on Bristol's Harbourside
September – Hiking in the Dolomites South Tyrol
Every year my friend Julia and I set off for a mountain hiking holiday, and this year we chose the South Tyrol in Northern Italy for our girl's own adventure. Setting off from the luxurious Hotel Cyprianerhof, we made a circular route around the Rosengarten or Catinaccio range, staying in the mountain huts of the Dolomites. The trip gave us the challenge of climbing over high mountain passes and huts with limited facilities (what no shower?) but rewarded us with amazing views and a sense of achievement when we returned to Cyrianerhof for a well earned aperitif admiring the peaks we had climbed over.
Read More: Hiking in the Dolomite – a tour of the Rosengarten in South Tyrol
October – a sunshine break in Aruba
October took me for some much needed sunshine to Aruba in the Dutch Antilles. I found a warm welcome at Amsterdam Manor Resort, indeed everywhere on Aruba which describes itself as "One Happy Island".  I found an island of contrasts – on one side a well developed tourist strip with white sand beaches, on the other a wild northern shore with waves breaking onto the jagged rocks and little in the way of development. There's a sophisticated and cosmopolitan food scene and I loved the street art murals in San Nicholas, showing an unexpected side of the Caribbean.
Read More: My 10 favourite things about Aruba
November – 48 Hours in Florence
With the summer over and Christmas in sight, I nipped off to Florence for a weekend break with Citalia, to get a quick fix of culture and good food. Of course I saw the best known sights, like the Duomo and the David but also took some time to soak up the atmosphere and charm of this ancient city set in the heart of Tuscany. I loved the bustle and great food in the Mercado Centrale where I found a local tripe festival in full swing, dipped into the Salvador Ferragamo shoe museum and wandered through the Boboli gardens behind the Pitti Palace with views over the teracotta roofs of Florence.
Read More: How to spend a perfect weekend in Florence
December – Finding the Christmas spirit in Coburg, Germany
My final trip of 2016 took me to Coburg in Germany, where early in December we caught the first weekend of the Christmas Markets to soak up some seasonal spirit. This pretty town, with medieval buildings clustered around the town square, was also the birthplace of Prince Albert, consort of Queen Victoria who visited Coburg several times. As well as enjoying the mulled wine and Coburger Bratwurst cooked over a smoky wood fire, we visited the elegant palaces of Ehrenberg, Rosenhau and the Veste fortress overlooking the town where Martin Luther stayed and worked for a few months.
Read More: Christmas in Coburg – Discovering th seasonal magic in Coburg
What's next for 2017?
At the moment the New Year is wide open for travel plans with just a few things pencilled in and lots of possibilities. So far I'll be off to:
Dublin in January – my son has just started university at Trinity College, Dublin so I hope to pay him a visit with my parents. You can read about our last trip – 10 fun things we did on a weekend in Dublin
Seefeld, Austria in February – as a travel blogger I often come across places on blog trips that I want to return to with the family and Seefeld was one of them. I was there in September 2015 on a walking holiday and fell in love with the pretty resort of Seefeld which is also a popular winter-snow destination. I'll be returning there in February to try out some of the outdoor snow activities like cross-country ski, snow-shoe and winter hiking with my husband and friends. I'll be trying to have a proper holiday (believe it or not blog trips do involve quite a lot of work!) but I'll still be posting some photos on my social media channels.
Otherwise I have on my wish list to see more of the Caribbean, Canada and generally explore some new destinations further afield as well as enjoying all the great stuff in Bristol where I live.
Whatever your plans for 2017, I hope that health, peace and happiness follow you, wherever you travel this year.
Pin It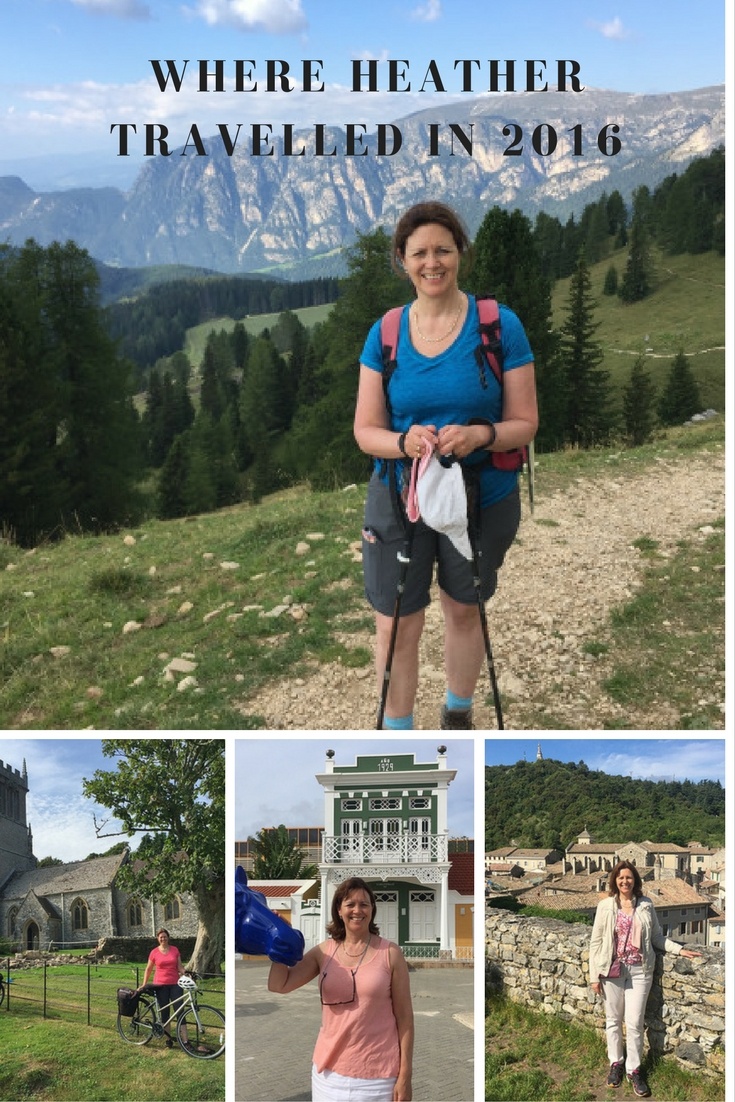 This article is originally published at Heatheronhertravels.com – Read the original article here
The woodsmoke wafts from the bratwurst stall in the Coburg Christmas market, drawing a patient queue of people. For these aren't just any sausage, they are the famous Coburger Bratwurst, made with the seasoned blend of beef and pork and cooked over an open fire of pine cones, for that authentic smoky flavour. If your mouth isn't watering yet, it will be soon as you catch the warm, aromatic scent of mulled wine and hear the sizzle of onions and mushrooms cooking in a big metal pan.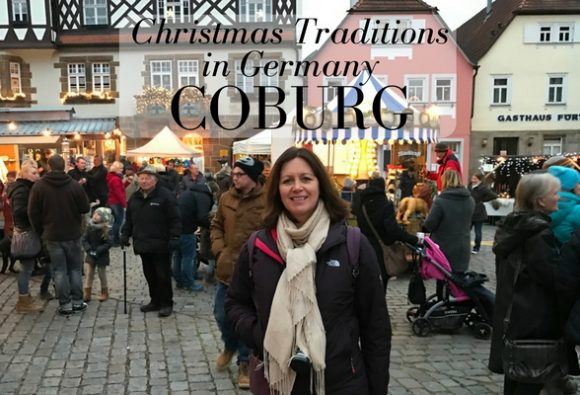 I was in Coburg at the beginning of December to experience the magic of Christmas in Germany, where they seem to strike just the right balance of festive spirit, local tradition and religious meaning. The air was crisp, but the atmosphere warm, as friends gathered under the statue of Prince Albert in Marktplatz to chat over a steaming mug of Glühwein while parents watched their little ones enjoying a ride on the traditional merry-go-round.
This is the season of Christmas markets when you'll hear a lot about the popular but somewhat overwhelming Christmas markets of Cologne and Munich. What many people don't realise that every place in Germany has its own Christmas market and as I've found, the smaller the town or village, the more charming and authentic the markets become.
We enjoyed walking through the Christmas market in the central Martketplatz of Coburg, surrounded by the 16th century buildings, such as Duke Casimir's impressive Stadthaus with decorative oriel windows at each corner. The square was just 10 minutes walk from Hotel Villa Victoria where we were staying and had all the ingredients for a fine Christmas Market. We've found that the markets in Germany are mainly about delicious things to eat and drink, and there were stalls selling tempting hot dishes, sausages and cheeses as well as gifts destined for someone's Christmas stocking.
The Seßlach Christmas Market
We also visited the Seßlach Advent Market, just 20 minutes drive from Coburg and at another level of charm and local flavour. The small town is beautiful of course, and the market was just for that weekend so it really felt as if we'd chanced on a local secret. As we walked through the archway in the town wall, the choirs and musicians were filing into church for a musical Advent concert, and we popped back later to stand at the back and listen to the music.
There was everything you'd expect at a traditional Christmas market; stalls selling good things to eat and drink, the children's carousel and the lights strung along the old buildings and on the Christmas tree. But as we walked along the cobbled streets that radiated from the main square, we discovered archways leading to hidden courtyards and barns, where the local shops, businesses and charities had set out their stall with everything that you could possibly need for a magical Christmas.
We treated ourselves to a bowl of warming Gulyasuppe, a rich meaty goulash soup and then a  sugary Baumstriezel, the dough wrapped around a metal cylindar and cooked over the open fire, to be pulled apart and eaten with our fingers.
Let there be light
While the Christmas markets in German towns are open throughout the day, it's in the late afternoon that the magic really starts to happen. As dusk falls, the flat grey skies give way to a warm glow as buildings are illuminated and the strings of fairy lights and bulbs come to life. In these cold winter days, it's all about creating a warm, cosy feeling in your home, with candles flickering on the mantlepiece and the lights on the Christmas tree. The stalls in the Christmas market are full of candles and star lamps to hang at your window, not only to chase away the cold, but to remind us of the meaning of Advent, the preparing for the baby who was to light up the world.
Street Food at the Christmas Market
The Christmas markets bring plenty of hot dishes that seem designed to spread the seasonal cheer. For just a few Euros we tried a dish of Champignonpfanne: button mushrooms sauted with onions as well as Gemüsepfanne:  stir fried vegetables, which could be topped with different sauces – we chose the creamy garlic flavour.
Potatoes were shaved into thin slices and fried to make Kartoffelchips – a home made potato crisp served in twirls on a wooden stick. There was Gulyasuppe, a rich and warming meaty soup, served in a hollowed out crusty roll which you could eat at the end, so as not to waste any of the savoury juices.
We also enjoyed the galettes with ham and cheese freshly cooked on the Hauser's stand – they are well known in the area, selling galettes at all the markets and festivals. I don't think any of these dishes set us back more than €3.50 and it was fun to snack on different flavours, all of them warming and delicious. I also love that the eco-conscious Germans serve everything in an edible wafer container, with wooden cutlery, which will quickly bio-degrade.
The sweet taste of Chocolate
After tasting a few different savoury dishes, I found myself looking around for something sweet to finish the meal and of course there was no shortage of options. On some stalls nuts were being mixed in hot praline, giving off a sweet toffee fragrance – we tried some warm in small paper cones.
But I couldn't resist the chocolate, especially the wooden skewers with fresh fruit covered in chocolate; grapes, strawberries, pineapple and even whole bananas. I enjoyed the way that the fresh, juicy fruit cut through the sweetness of the chocolate, although it was hard to eat without getting chocolate all around your mouth! For something a little more elegant we popped into the Chocolate Coburg Shop just off Marktplatz to buy some marzipan chocolates and other chocolate gifts to take home with us.
The Coburg Bratwurst
Following the waft of smoke at one side of the market we joined the queue of locals waiting for their Coburger Bratwurst from the small white van, with a wood fire burning at the back. These bratwurst vans stand on the Marktplatz all year round and the local butchers take it in turn to sell the sausages cooked over a wood fire. They are made with a mixture of beef and pork seasoned with nutmeg and are bound with raw egg (which requires a special exemption from normal food regulations).
The Coburg Bratwurst or Coburger is long and thin and served in a crisp white roll, which is cut along the top, although I got the feeling that the bread is more to hold the sausage than to be eaten. It's completed with a liberal squirt of mustard, to complement the smoky flavour that comes from being cooked over a fire of pine cones.
Mulled wine at the Christmas Market
To drink, it had to be something warming with a bit of a kick to keep out the winter chill. The stalls selling mulled wine, beer or cider were doing a steady trade. Friends of all ages were gathering to buy a steaming mug and take it over to the central area where there were tall tables to rest the drinks. Sometimes there was a wood burning brazier, to take the edge off the cold.
There were also plenty of stalls selling bottles of spicy mulled wine to buy and serve to your guests at home, or mead with animal horns to drink it out of. The stalls have an environmentally friendly system where you pay a couple of Euro extra for a decorative mug which you can later return for a refund. The designs are different each year and some become collectables (or memorabilia gathering dust on the mantlepiece).
A cosy café for coffee and cake
During the day you might need to find a cosy café to retreat from the cold, to warm up with a Kaffee und Kuchen after walking around Coburg. You'll have plenty of choice in Coburg – we liked the Queen's Cafe on Albertplatz and the more traditional Feyler who specialise in Coburger Schmätzchen. Most bakeries and cake shops have a café area where you can order (or point at) the cake that takes your fancy and then be served with a milky coffee to warm up before heading out onto the streets again.
Another German Christmas tradition we discovered is that every place in Germany makes its own special Christmas biscuit. In Coburg the Feyler bakery is the place to buy Coburg's special biscuit, the Coburger Schmätzchen. It literally means Coburg kisses and I was told that these biscuits made with honey and hazlenuts are quite hard when first baked and need to be left out of the packet for a day or so to soften. They come plain or with a dark chocolate coating which is dotted with specks of gold leaf.
Another local favourite are the Elisen Lebkuchen – a speciality of nearby Nuremberg which are a soft and slightly spicy biscuit, covered either with chocolate or a light icing. I bought one in the Christmas market and it was quite delicious with a gentle rather than overbearing Chrismas flavour.
Advent Wreaths in Coburg, Germany
At the beginning of advent you will see Advent wreaths on sale in Germany, which every German family would have in their home. Many are traditional, with evergreen foliage decorated with baubles and pine cones, but others may be more contemporary to fit in with your home decor.
On the wreath there are four candles, one for each of the Sundays in Advent, when a new candle would be lit. We saw a lovely wreath in the chapel at Schloss Callanberg, a touch of Christmas decoration in the otherwise simple protestant chapel.
Not too far from Coburg is the town of Lauscha which specialises in making glass Christmas ornaments and although we weren't able to visit the town, we did buy one of the Lauscha glass baubles from the Chocolate-Coburg shop to add to our collection. I love the vintage look of these baubles, taking us back to the tradition of the Christmas tree that was introduced to England by Prince Albert, who was born in Coburg.
I can imagine how homesick Prince Albert must have felt for the pine forests of his native Germany and why wanted to bring some of his own German traditions back to England. Last year in her Christmas message, Queen Elizabeth mentioned that Prince Albert had started the tradition of the Christmas tree, and this gave such pleasure to the people of Coburg that they offered to send a Christmas tree to mark her 90th birthday. The offer was accepted and this Christmas a 40 ft Christmas tree stands proudly in Windsor town centre, next to the statue of Queen Victoria, decorated with glass baubles from Lauscha.
Germany is the place to soak up the festive atmosphere and kick start your Christmas season, with Coburg being a charming place to spend a few days at any time of year, to discover the history, castles and royal connections. Enjoy your Christmas preparations and as you do, remember that many of our English Christmas traditions had their origins in Germany, when Prince Albert and Queen Victoria gathered their family around the Christmas tree.
Read more: 9 German Christmas traditions to enjoy in Heidelberg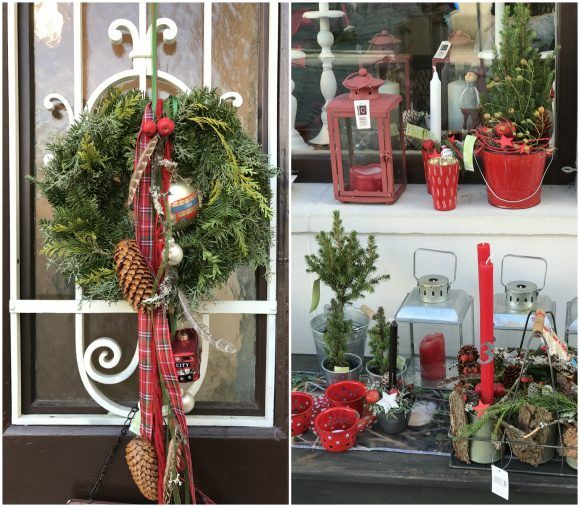 Plan your Visit to Coburg
For more information about what there is to see and do in Coburg, visit the Coburg Tourism website and follow them on their social media channels: Facebook and Twitter. You can also find information to plan your holidays in Germany at the Germany Tourism Website.
From the UK you can reach Coburg via Nuremberg airport (1 hr 15 min drive), Frankfurt (2 hrs 50 mins drive) or Munich (2 hrs 50 mins drive) and we recommend hiring a car, which will enable you to easily visit all the castles and places of interest around Coburg.
Heather and Guy flew from Bristol to Frankfurt with bmi regional who fly up to three times daily between Bristol and Frankfurt. One way fares cost from £93 and as with all bmi flights, include a generous 23kg of hold luggage, a complimentary in-flight drink and breakfast snack, allocated seating and a speedy 30 minute check-in.
Where to stay in Coburg
Heather and Guy stayed at Hotel Villa Victoria in Coburg, which was the perfect place to spend a few days while exploring the town and the castles nearby. The accommodation is in a very pretty turn of the century villa, just outside the old town walls, with convenient parking outside for our hire car (although the spaces quickly filled up). In the villa are 12 rooms and ours was a most delightful suite with adjoining sitting room and view of the city gatehouse.
The house had been beautifully renovated and we had the use of a guest sitting room on the same floor, with a tea and coffee station on the landing. We especially enjoyed breakfast in the charmingly furnished ground floor room, with pretty floral china and lace tablecloths. Across the road is a more modern residence, and guests staying there can also have breakfast in the villa, but I would check when you book that you can have a room in the older house if possible.
Despite the name, you should be aware that Hotel Villa Victoria is more of a guest house than a hotel; for instance when we arrived mid afternoon there was no-one manning the reception and we had to call the owner who gave us instructions on how to find our key. When staying here be sure to let the owners know at what time you will be arriving and make arrangements accordingly.
Thanks to German National Tourist Board who hosted my visit to Coburg and to BMI Regional who covered my flight via Frankfurt.
Pin It
This article is originally published at Heatheronhertravels.com – Read the original article here
February 17, 2016 by Heather Cowper
Filed under United Kingdom, Europe, Accommodation, Leisure, featured, Budapest, Denmark, Germany, Hotels, Hungary, Sightseeing, Sweden
I often get asked which hotel I'd recommend for a short break in Europe, which is a tough one since we all have different ideas about what makes the perfect hotel. Instead of reeling off a list of lovely hotels that I've stayed in (although you can see a few below), I thought instead I'd walk you through the process I use to find my ideal hotel. Using these tips you should be able to find the hotel that suits you best and enjoy a fabulous weekend away.
Read more about the Bristol Hotel in Bristol | Compare prices and Book for the Bristol Hotel
Why is a hotel best for a European Citybreak?
Before I share how to find the perfect hotel for your European city break, let's consider why I'd recommend choosing a hotel at all? After all you could book a friendly B&B or local apartment, as I have done myself on occasion. I've found that if you are spending a relatively short time in a destination and planning weekend breaks for couples or small groups then a hotel is usually best. Here's why.
With apartments and B&Bs there's less flexibility with the check in times. You may have to meet the owner or key holder at a certain time and there's no opportunity to arrive earlier. With a hotel there's always someone at reception, so you arrive at your convenience, drop off your bags if your room isn't ready and get out to start enjoying your weekend break. If you prefer to relax there's normally a hotel lounge where you can get a coffee, but either way you won't be hanging around the streets with your luggage. I typically book an apartment when I am staying for a week or more, or am travelling in a large family group. Then those precious hours waiting to check in are not such a big issue.
Read about our stay at Intercontinental Hotel Budapest | Compare Prices and book for Intercontinental Hotel, Budapest
Finding a hotel that matches your budget
One of the biggest considerations for weekend citybreaks is how much you can afford to spend on a hotel and what it will buy you. Sometimes there's a trade off between price and location but we'll come to that in a moment. As an example, you might be planning a trip to Stockholm and want to check roughly what your budget will buy you. This is where it's useful to do a quick check on the going rate for the price of different levels of hotels in Stockholm to see if we're talking pleasantly affordable or need to take out a second mortgage.
I typically use a hotel comparison site like Hotels Combined that shows the best prices from a range of different booking sites; you can try this out on my Heatheronhertravels hotel booking page which is powered by Hotels Combined. By putting in your chosen city and dates (or tentative dates if you're not sure) you can then filter on the 3 star, 4 star or 5 star hotels to see what you can get within your budget. For a further comparison you might change your search to another city such as Gothenburg and find that prices are lower than Stockholm which could influence your decision on where to go. Occasionally there's a big event or conference in town that inflates the hotel prices, so if you have flexibility in your schedule, check the price for a few different dates.
Read about our stay at Elite Plaza Hotel in Gothenburg, Sweden | Compare prices and book for Elite Plaza Hotel, Gothenburg
Location Location
Having established what kind of hotel you're likely to find within your price range it's time to look at different locations in a city that work best for you. There are a few things that might influence you here such as:
A hotel that's walking distance from the main sightseeing area.
A hotel that's well located for a specific place you want to visit.
A hotel that's well located for transport links, for instance close to the metro or main train line from the airport
A hotel that's in a well lit, mainstream location if you're a solo traveller.
Personally, if I'll only be there for a few days, my first priority is to find a hotel close to all the main sights so that I can see as much as possible in the time I have. At this stage you could have a quick look at the destination's official tourism website to establish where the major attractions are located, and if it's a larger city perhaps to look at the metro or public transport map since there may be multiple areas for sightseeing. Having established where the main sites are, you can filter based on distance from a key tourist spot or just click through to see the hotels on a map.
Read about our stay at Riad Star in Marrakech | Compare prices and book for Riad Star 
Find a style that suits you
As everyone's idea of a perfect hotel may be different, you'll want to consider the style of the hotel. Some of you may like clean modern lines, others classic elegance or a trendy boutique style and I've enjoyed stays at hotels that offer all of these styles. Use the filters on the booking comparison website to see what's available in different categories such as luxury, romantic, boutique/design. You may also want to do an online search for something like "boutique hotels in Stockholm" to see what hotel names keep popping up. This is the time to look at the photos on the hotel booking page or hotel's own website to give you a feel for whether the style is right for you. After all, one person's vintage charm is another's outdated and shabby.
Read my article about Qube Hotel and what we did in Heidelberg | Compare prices and book for Qube Hotel
What facilities are important to you?
If certain facilities like a gym, spa or free wifi are essential to your enjoyment, now would be the time to put these into the filters of your hotel comparison website and make sure you are selecting hotels that have what you need. You may need to prioritise your wish list, as in smaller cities the perfect hotel with everything you require may not exist, or at least not within your budget.
Read my article about Kurhotel Skodsborg in Copenhagen | Compare prices and book for Kurhotel Skodsborg
Make a shortlist
Having considered price, location, style and facilities it's time to make a shortlist of hotels. You should aim to have a list of 5-10 hotel names that would broadly match your requirements and jot them down somewhere with space to add comments beside them.
Read the reviews
Now it's time to read the reviews. While most hotel comparison websites, such as Hotels Combined, have reviews I find the best place for this is Tripadvisor. Although there's been a bit of discussion about fake reviews on TripAdvisor I've generally found that if you scroll through and scan at least 15 reviews posted over a few months, you will get a balanced overview of the hotel. Things that reviews will often cover are:
How well located the hotel is for sightseeing
The staff and service – is there one member of staff singled out for criticism or praise?
The style of hotel, decor and general upkeep.
Mention of any building work or renovation going on in the hotel or nearby. If so check the date as this may now be complete.
Mention of hidden charges, things that weren't working, rooms that were noisy.
When reading the reviews take a balanced view to consider whether any concerns raised by reviewers would affect your enjoyment of the hotel or are just unfortunate one-offs. Note how the hotel management answer the reviews, especially any negative ones.
If you scan through the reviews for your shortlist of hotels, you will probably eliminate a few of them based on the comments and ideally get to a list of around 5 hotels to investigate in more detail.
Read my article about Absalon Hotel and what we did in Copenhagen | Compare prices and book for Absalon Hotel
Shop around for the best price
With your shortlist of five hotels I'd go back to a hotel comparison site such as my Heatheronhertravels hotel booking page powered by Hotels Combined and do a price check for the dates you require. The beauty of Hotels Combined is that it scours a wide range of booking websites to come up with the best price deals. Of course you need to be sure you are comparing like with like. Check whether breakfast is included, that you're comparing the same standard and type of room and look out for extras like local taxes. If any of your shortlisted hotels don't have availability for your dates, it may be worth e-mailing the hotel directly just to check.
Read about our stay at the Moorland Garden Hotel in Devon | Compare Prices and book for the Moorland Garden Hotel 
Check the cancellation terms
Be sure to check the cancellation terms, which can be quite generous on hotel comparison and booking websites, but not always so generous when booking direct with the hotel. I was once in a situation where my plans changed before a hotel stay I'd booked and I found myself liable for the whole bill – read my article on how to avoid hotel cancellation fees. If there is a claim of 'free cancellation' check the small print to see what this actually means.
Get the maximum benefit
Perhaps you're down to a much shorter list of just two or three hotels that meet all your requirements, so now it's time to make sure you're getting the most for your money. Scrutinise the deals on sites such as Hotels Combined to check whether there are any other benefits that would save you money, such as free parking. It's also wise to check the hotel website to see if they have any special offers, for instance 3 nights for the price of 2, or packages that include extra benefits that would interest you. In the spring and autumn when hotels have to work harder to fill their rooms, they are much more likely to offer extra benefits to entice you.
Read about our stay at Hotel Weissen Rössl at St Wolfgang in Austria  | Compare prices and book for Hotel Weissen Rössl
Make your booking!
I normally find that it takes around an hour to do the research I've described above, but for me that's time well spent if I choose a hotel that's perfect for my European City break. Now it's time to make your booking, taking care to save or print off the confirmation, then relax until it's time to go. Hope you have a great time!
Do you have a favourite approach to choosing the perfect hotel? I'd love to hear your tips in the comments.
Disclosure: If you book through my Hotels Combined booking page on this site I will receive a small commission at no extra cost to you which helps support this site.
Pin It
This article is originally published at Heatheronhertravels.com – Read the original article here