January 1, 2017 by Heather Cowper
Filed under United Kingdom, Europe, World, featured, Aruba, Austria, Balearics, Bavaria, Bristol and Bath, Caribbean, France, Germany, Ireland, Italy, Spain, St Kitts, Tirol, Wales
As we start a new year I'm enjoying the memories of last year's travels, like flicking through a photo album in my head. I visited new places, returned to old favourites and had a great mix of travels with family, friends and the occasional solo trip. This year is wide open to new travel possibilities, but before we move on let's take a moment to revisit some of the places I travelled in 2016.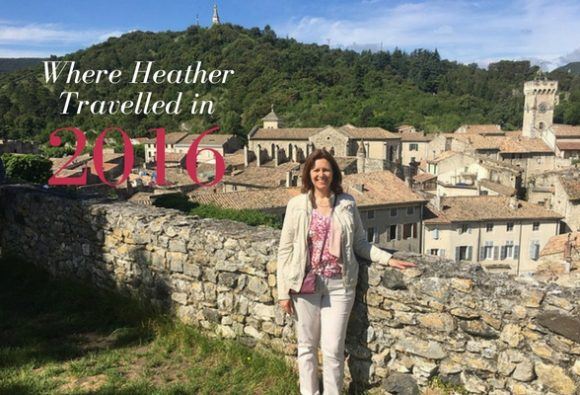 February – a weekend of culture in the Lake District
My weekend in the Lake District brought back memories of family holidays as a child, when we stayed in an old stone cottage in the Easter holidays. This time I was there with my blogging friends and Travelator Media colleagues, Zoe and Kathryn, to enjoy a cottage stay with the Good Life Cottage Company. Despite the rain we had a great time discovering the cultural side of the Lakes, at Blackwell Arts and Crafts House, Beatrix Potter's Hilltop Farm and Wordworth's Dove Cottage, getting out for a blustery walk on Elterwater when the rain finally stopped.
Read More: A weekend of culture in the Lake District (or what to do if it rains)
February – a spring break in Athens
Later in February I visited Athens with my parents and sister who lives in Greece, gathering for the weekend at the classic and elegant Electra Palace Hotel. The warm and sunny weather gave us the opportunity to visit the Acropolis without the scorching heat and crowds that descend on Athens in summer. We loved the fresh spring days, wandering around all the ancient sites and relaxing in a pavement cafes of Plaka to watch the world go by.
Read More: Visiting the Acropolis in Athens: here's what you need to know
March – A Caribbean adventure in St Kitts
March took me to St Kitts, my first ever taste of the Caribbean, where I explored this island that is one half of the island federation of St Kitts and Nevis. I found a laid back and slightly scruffy charm, with lush fields that once grew sugar cane, plantation house hotels and a growing list of stylish new bars and hotels. I tried lobster on the beach and rum cocktails at Salt Plage, learned about the local medicinal plants on a rainforest walk and saw the batik being made at Romney Manor. The visit gave me a desire to visit more Caribbean islands, which despite being small in size are surprisingly diverse, each with its own character.
Read More: A stylish traveller's guide to St Kitts
March – Cliff walks on the Gower in Wales
I've visited the Gower Peninsula in South Wales a few times now, since my son was at university there and in March we made a return visit to the lovely Promenade View in Mumbles. With husband Guy, my son and his friends we explored the coastal paths and gorgeous beaches of the Gower, breezing along the cliff paths of Pennard Cliffs and Three Cliffs Bay. We even clambered along the peninsula of Worms Head, just making it back before the tide turned and covered the jagged rocks with the sea again.
Read More: The Gower in Wales – find your perfect coastal walk and place to stay
April – A farmhouse stay in Costa Brava
After Easter it was off to Costa Brava, for a family break in a large and luxurious farmhouse (read my review) through Charming Villas. The fields around the house were bright yellow with rapeseed and from the bedrooms we had views over the olive trees to the snow capped Pyrenees in the distance. We spent a day in Girona, with pretty pastel houses lining the river, visited the Salvador Dali museum at Figueres and had a tapas lunch in the sunshine at Cadaques, before walking over the headland to Dali's fishermens cottages in Port Lligat.
Read More: A driving tour of Costa Brava
April – Northern Ireland's Causeway Coast
On Northern Ireland's scenic Causeway Coast I found windswept golden beaches, ruined castles and of course what most visitors come to see, the Giant's Causeway. Along with the stunning landscape of the Causeway, I braved the Carrick-A-Rede rope bridge and visited the photogenic Mussenden Temple perched on the cliff-top, staying at the fabulous Bushmills Inn where a welcoming peat fire always burns. I also dipped into the thriving artizan food culture, with fabulous seafood and outstanding quality meat, all served up in huge portions with a healthy dollop of friendly Irish charm.
Read More: 10 fab foodie stops on Northern Ireland's Causeway Coast
May – Visiting laid back Menorca
May took me to Menorca, the smallest and calmest of the Balearic islands, a place that doesn't like to boast too much about its charms, but is full of history, fashion and great food. I spent a day exploring Mahón, the elegant capital of the island, walked to unspoiled beaches along the Cami de Cavalls and  visited some of the island's fascinating Talayotic monuments. Menorca has all the ingredients for a delightful break with mellow old buildings in Cuitadella, stylish shopping and lazy seafood lunches by the port.
Read More: How to spend a perfect day in Mahon, Menorca
June – A Uniworld Cruise through Burgundy and Provence
With husband Guy I took a Uniworld river cruise with Titan Travel through the South of France, from Lyon in the heart of Burgundy, to the medieval walled city of Avignon in Provence. The week flew by with rich insights into local culture and history, as we uncovered the secret passages of Lyon, visited the Papal Palace at Avignon and dipped into the world of Van Gough at Arles. Along the way there were plenty of opportunities to discover the delicious food and wine of Burgundy in vineyards, cookery classes and on board Uniworld's extremely luxurious SS Catherine.
Read More: 10 things to expect on a river cruise with Uniworld
July – A road trip across Canada by RV
As a child our family were great campers, and in July I rediscovered the great outdoors in a road trip driving a motorhome (or RV as it's known in Canada) from Toronto to Montreal. With husband Guy, I mastered how to navigate and park up our home-on-wheels and enjoyed a range of outdoor activities like cycling, hiking and kayaking in Canada's National Parks. We also found that with a bit of planning it's perfectly possible to visit Canada's vibrant cities on an RV road trip. InToronto, Ottawa and Montreal we dipped into cultural highlights from totem poles to street art and new tastes from Poutine to Maple beer.
Read More: How to drive an RV from Toronto to Montreal (Our top tips)
August – Cycling in Dorset
With the end of the summer in sight I went cycling with my daughter in Dorset, one of England's prettiest counties. We set off from Dorchester, stopping for tea in Moreton and lunch overlooking Lulworth cove, passing Lulworth castle before finishing our ride in Wareham. We loved the quiet lanes, rolling countryside and sea views, not to mention all those impossibly picturesque thatched cottages, reminding me just how pretty England can be.
Read More: Cycling in Dorset on the Jurassic Coast
August – An active river cruise on the Danube
In August I took a short cruise with Avalon, starting with the cultural jewel of Vienna and passing through Austria's scenic Wachau Valley until we reached Melk Abbey and disembarked at Linz. In Vienna we learned how to bake bread Austrian style, enjoyed the coffee culture and got to know the famous Lippizanner stallions in the Spanish Riding School. I also had the chance to try out many of the active excursions on offer, cycling past orchards heavy with plums and canoing down river with views of well kept vines in neat rows along the hillside.
Read More: Getting active in Austria's Wachau Valley
Summer in Bristol
This year I've tried to enjoy more of my home town of Bristol, especially in the summer when there are so many festivals and things going on. I've discovered so much more of what's on my own doorstep with levels of creativity and cool that had previously passed me by. In 2017 I hope to connect even more with all the fabulous things going on in Bristol so if you are thinking of paying a visit do let me know and I'll be happy to give you some recommendations.
Read More: 10 Cool things to do on Bristol's Harbourside
September – Hiking in the Dolomites South Tyrol
Every year my friend Julia and I set off for a mountain hiking holiday, and this year we chose the South Tyrol in Northern Italy for our girl's own adventure. Setting off from the luxurious Hotel Cyprianerhof, we made a circular route around the Rosengarten or Catinaccio range, staying in the mountain huts of the Dolomites. The trip gave us the challenge of climbing over high mountain passes and huts with limited facilities (what no shower?) but rewarded us with amazing views and a sense of achievement when we returned to Cyrianerhof for a well earned aperitif admiring the peaks we had climbed over.
Read More: Hiking in the Dolomite – a tour of the Rosengarten in South Tyrol
October – a sunshine break in Aruba
October took me for some much needed sunshine to Aruba in the Dutch Antilles. I found a warm welcome at Amsterdam Manor Resort, indeed everywhere on Aruba which describes itself as "One Happy Island".  I found an island of contrasts – on one side a well developed tourist strip with white sand beaches, on the other a wild northern shore with waves breaking onto the jagged rocks and little in the way of development. There's a sophisticated and cosmopolitan food scene and I loved the street art murals in San Nicholas, showing an unexpected side of the Caribbean.
Read More: My 10 favourite things about Aruba
November – 48 Hours in Florence
With the summer over and Christmas in sight, I nipped off to Florence for a weekend break with Citalia, to get a quick fix of culture and good food. Of course I saw the best known sights, like the Duomo and the David but also took some time to soak up the atmosphere and charm of this ancient city set in the heart of Tuscany. I loved the bustle and great food in the Mercado Centrale where I found a local tripe festival in full swing, dipped into the Salvador Ferragamo shoe museum and wandered through the Boboli gardens behind the Pitti Palace with views over the teracotta roofs of Florence.
Read More: How to spend a perfect weekend in Florence
December – Finding the Christmas spirit in Coburg, Germany
My final trip of 2016 took me to Coburg in Germany, where early in December we caught the first weekend of the Christmas Markets to soak up some seasonal spirit. This pretty town, with medieval buildings clustered around the town square, was also the birthplace of Prince Albert, consort of Queen Victoria who visited Coburg several times. As well as enjoying the mulled wine and Coburger Bratwurst cooked over a smoky wood fire, we visited the elegant palaces of Ehrenberg, Rosenhau and the Veste fortress overlooking the town where Martin Luther stayed and worked for a few months.
Read More: Christmas in Coburg – Discovering th seasonal magic in Coburg
What's next for 2017?
At the moment the New Year is wide open for travel plans with just a few things pencilled in and lots of possibilities. So far I'll be off to:
Dublin in January – my son has just started university at Trinity College, Dublin so I hope to pay him a visit with my parents. You can read about our last trip – 10 fun things we did on a weekend in Dublin
Seefeld, Austria in February – as a travel blogger I often come across places on blog trips that I want to return to with the family and Seefeld was one of them. I was there in September 2015 on a walking holiday and fell in love with the pretty resort of Seefeld which is also a popular winter-snow destination. I'll be returning there in February to try out some of the outdoor snow activities like cross-country ski, snow-shoe and winter hiking with my husband and friends. I'll be trying to have a proper holiday (believe it or not blog trips do involve quite a lot of work!) but I'll still be posting some photos on my social media channels.
Otherwise I have on my wish list to see more of the Caribbean, Canada and generally explore some new destinations further afield as well as enjoying all the great stuff in Bristol where I live.
Whatever your plans for 2017, I hope that health, peace and happiness follow you, wherever you travel this year.
Pin It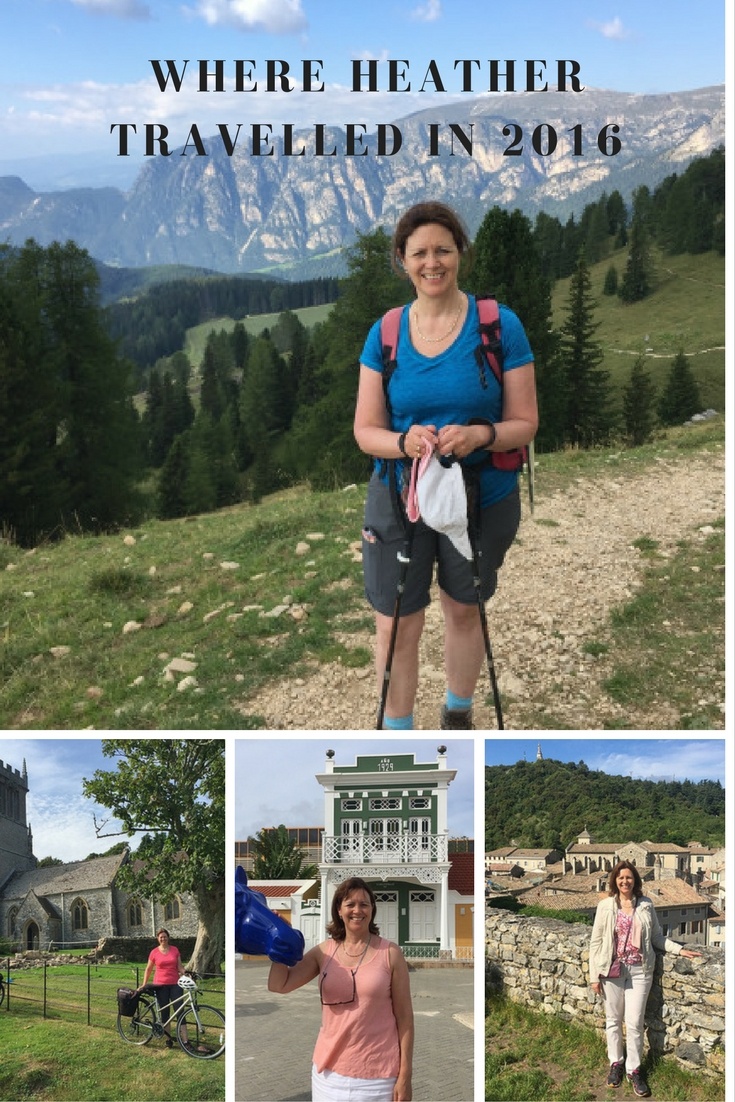 This article is originally published at Heatheronhertravels.com – Read the original article here
December 29, 2014 by Heather Cowper
Filed under United Kingdom, Europe, Leisure, featured, Copenhagen, Denmark, Dublin, Greece, Ireland, Italy, Mallorca, South Tyrol, Spain, Zakynthos
As we see out the old year and bring in the new, there's something of a tradition in blogging circles to review the places you visited, share photos from the year just gone and generally reminisce about those days of sunshine and happy memories – doesn't everything seem more rosy in retrospect?
Looking back over my travelling year, I'm amazed at how many places in the UK and Europe I managed to fit in, considering that I have a full-time job and family (although only one of my little birds left in the nest). Perhaps that's why my preferred travel style is the short break, to pack in the maximum fun from a limited amount of holiday. My most regular travel companion is my husband Guy who by his own admission is as expert in 'loafing' as I am at scribbling, photographing, video-ing, although he regularly gets roped in as assistant cameraman and videographer. Whenever I get the chance, I also love travelling with friends and family, especially when the (nearly-grown-up) kids do us the honour of coming along.
So here is a taste of my travelling year in 2014 in anticipation of many more happy travels in 2015.
January: Still recovering from Paris in December
January was something of a catch-up month, so I'm cheating a little bit here by including the pre-Christmas trip to Paris from December 2013. We found that Paris at Christmas is surprisingly un-Christmassy as the French are pretty low key about their celebrations and decorations. On this trip we stayed clear of the regular tourist traps (although we couldn't quite escape Notre Dame) and enjoyed exploring the more local haunts, with a gourmet walking tour of Marche D'Aligre, a local dining experience with a Frenche Creole flavour and a walk along the pretty Canal Saint Martin in Bastille.
Read More: Our winter weekend in Paris, the food, the sights, the video
February: A winter break in Copenhagen for the Wondercool festival
In February we were back in Copenhagen, a favourite of mine, to see what the city has to offer in winter and check out the Copenhagen Cooking festival. The gastronomic highlight was a gastro-cruise around the harbour during which we stopped at no less than six of the top restaurants in Copenhagen, each of which had prepared a different dish of mussels. I hadn't quite realised that the focus would be entirely on one ingredient so was quite thankful that both Guy and I love seafood! We stayed at the fabulous and colourful Anderson boutique hotel and managed to combine more gourmet food tasting at the Torverhallerne food market with culture at Ny Carlsberg Glyptotek and Rosenborg Slot.
Read More: In Photos: Our weekend break in Copenhagen
March:  Heather is featured in Woman and Home Magazine
Although this is not actually a place I travelled but I have to mention how thrilled I was at being featured in Woman and Home magazine, with two other bloggers in a feature about "Blogging for fame and fortune". I had such a fun day at the photography shoot, being made up and dressed up in impossibly high heels with tons of make-up, and a suitcase that would never have made it past the Ryanair police. All great fantasy and left me floating on air when friends kept telling me they had seen me in the magazine.
Read More: Blogging for fame and fortune? Heather is featured in Woman and Home magazine
March: A weekend in Marrakech in search of Josephine Baker
March took me off to Marrakech to get my fix of spring sunshine and we stayed in the magical Riad Star which was once the home of French cabaret artist and superstar of the 1920s, Josephine Baker. The Riad has been beautifully renovated in a Jazz Age theme, with a relaxing roof terrace, inner courtyard where we enjoyed breakfast and even had its own dressing up box. We spent the weekend trying to not get too lost in the Souk, perfecting our haggling skills, and visiting a fair number of beautifully decorated mosques, palaces and gardens. Of course there was the obligatory snake charmer photo opportunity in Jemaa el Fnaa.
Read More: Marrakech – on shopping, sightseeing and (not) getting lost in the souk
 April: A spring break in North Devon
April is when spring is truly upon us with the daffodils and primroses blooming in North Devon. We spent a weekend with friends in the lush, green wilds of the Devon countryside at Penhaven Country Cottages, booked through Premier Cottages. There was plenty of pub grub, coastal walks and a visit to Clovelly, the picturesque cliffside village that is now a major tourist attraction and could easily play a starring role in any costume drama about smugglers and pirates.
Read More: Primroses and daffodils – a spring break in North Devon with Premier Cottages
May: Walking the Pembrokeshire coastal path and the puffins on Skomer island
In May we went walking in Wales along the Pembrokeshire coastal path with Macs Adventure on a taster version of their Best of Pembrokeshire itinerary. We had chosen the perfect time of year to visit Skomer island, a short boat ride off the coast, since it was the beginning of the Puffin breeding season and we were able to get really close to the cute looking Puffins as they arrived back at their burrows. Our walk along the Pembrokeshire coastal path continued from Broadhaven, past the lovely harbour at Solva, ending at St David's where we had a look around the famous cathedral, art galleries and craftshops in the "Smallest City in Great Britain", which is really an overgrown village.
Read More: A long day's walk on the Pembrokeshire coastal path – Broadhaven to St David's
May: A Mediterranean Cruise with MSC Cruises
Later in May we were off again on a Mediterranean cruise with MSC Cruises. We embarked at Barcelona and had a fun week as the ship cruised around the Med visiting Marseille, Genoa, Naples, Messina and Tunis, before returning to Barcelona. The ship was very glamorous with a lively atmosphere and plenty of families on board, and at each port we visited I wished we could have stayed just a little longer!
Read More: Cruising the Mediterranean on MSC Splendida? Here's what you need to know
June: Discovering Dylan Thomas in Swansea and Laugharne
One of my favourite UK trips this year was to South Wales to discover more about the poet, Dylan Thomas in his centenary year. Swansea, where Dylan grew up, is not the prettiest of cities but provided a fascinating gateway to his childhood and early years. We followed his life through the dramatised walk we took around the streets from the Dylan Thomas Centre and our visit to the Dylan Thomas Birthplace at 5 Cwmdonkin Drive. Our Dylan Thomas discovery continued at Laugharne in Carmarthenshire, where we stayed at Dylan's favourite drinking haunt of Brown's Hotel and visited The Boat House where he lived and worked, overlooking the beautiful Taf estuary. With views like these who wouldn't be inspired?
Read More: An ugly, lovely town Part 1 – a Return Journey to Swansea with Dylan Thomas
June: Walking the beaches of the Gower in South Wales
In June, I was back in Wales with another cottage stay at the fabulous luxury cottage, Promenade View in Mumbles through Home from Home Cottages. The cottage was perfectly situated on the promenade of this traditional holiday resort which is also the gateway to the fabulous beaches of the Gower Peninsula. We took full advantage, with a long walk from our front door along the coastal path, past the fabulous beaches of Bracelet Bay, Langland, Caswell, along the clifftop to Pennard, where we caught the bus back to Mumbles. The next day we had a morning in the sand-dunes and flat beach of Llangenith, a favourite beach for surfers which left us feeling refreshed and miles from our busy life in Bristol.
Read More: Walking the beaches of the Gower and our luxury Mumbles Cottage
July: Back to Copenhagen for a family holiday
Two visits to the same place in one year must mean that I really like a place and we took the family back to Copenhagen in late July for a family break, staying in a large apartment near the harbour side. The weather was hot and sunny and we cycled everywhere, swam in the harbour, ate great street-food and took ferries across the harbour. Like Copenhageners of all ages, we enjoyed a day at Tivoli, although after the adrenalin rush of the roller-coaster with my kids I was happy to sit and admire the rose garden from a shady spot on the lawn.
Read More: 10 summertime cool things we did in Copenhagen (and you could too)
August: Zakynthos Greece for a beach holiday with my daughter
Since my sister lives on the Greek island of Zakynthos, I try to visit her each year and in August I was there with my 19 year old daughter and English niece. Since my Greek niece was also there with four of her friends, I got to hang out with the beach-babes in the most trendy beach bars, check out all the unspoiled beaches and generally live the life of a 19 year old on holiday. When not sipping on my chilled frappe coffee or swimming in the clear water to cool off, I was able to observe Greek beach style and etiquette which I wrote about in the article below.
Read More: Six things the English girls get So wrong on the beach in Greece!
September: A foodie adventure in South Tyrol, Italy
September took me to South Tyrol in Italy, an area that is close to the Austrian and Swiss borders with stunning mountain scenery in the Dolomites. I spent a few days there, combining outdoor activities with gastronomic pleasures, cycling around Lake Kaltern on the South Tyrol wine road, visiting some of the local designers and the climbing a Via Ferrata. These 'iron routes' are rock climbing routes of varying difficulty where you are secured to a cable that snakes up the rock-face, enabling relative novices like me to reach the top (although best with a guide) in a scary but exhilarating experience.
Read More: Climbing my very first Via Ferrata in South Tyrol
 September: Hiking the Dry Stone route in Mallorca
Later in September I was off for another walking holiday with my friend Julia, to Mallorca. Having completed the Tour de Mont Blanc together in previous years, we fancied something that combined views of the sea with mountainous walking and decided to walk a section of the Dry Stone Route, a long-distance path that skirts the west coast of Mallorca into the Tramuntana mountain range. We passed through several of the coastal resorts of Mallorca but my favourite time was walking the higher rocky sections of the Traamuntana from Soller to Lluc monastery.
Read More: Hiking the Dry Stone route in Mallorca from Deia to Lluc monastery
October: Athens for TBEX Blogger's Conference
In October I was in Athens, a city I haven't really explored, despite visiting the Greek islands every year to see my sister. The city has been through a tough time with the recent ecenomic crisis but we found a new spirit of optimism and purpose as the worst seems to be over. The city was hosting the TBEX blogger's conference and as part of this I spent a day in Athens on a gastronomic walking tour as well as a visit to the Parthenon. I was pleasantly surprised the warmth and spirit of Athens and it's one place I'd love to get back to see more of in 2015.
Read More: Athens is on the menu for 2015 – a taste of Greece at TBEX
November: A weekend at the Moorland Garden Hotel in Devon
In November I was back down to Devon for a weekend on the edge of Dartmoor at the Moorland Garden Hotel. This is a part of the world that I have visited quite a few times and we visited the market town of Tavistock, on the edge of the moor and visited The Garden House and National Trust property of Buckland Abbey nearby. There were all too many opportunities to try those yummy Devon cream teas.
Read More: Our weekend break at the Moorland Garden Hotel in Devon
December: A pre-Christmas weekend in Dublin
To bring the year to a close I spent a weekend in Dublin with my husband and 17 year old son in early December. The purpose of our trip was the Trinity College open day, since my son is looking at university choices for next year, but we managed to pack in an awful lot else, with shopping on Grafton Street, the Little Museum of Dublin and plenty of great meals, not to mention the odd pint of Guinness.
Read More: 10 things to do on a Christmas weekend in Dublin
So the year comes to a close but I know there will be plenty more travel adventures in 2015. In January I will be back down to Devon to stay in another lovely cottage that's close to the Jurassic coast, as well as a visit to India at the end of the month to visit the charity project that I support in Andhra Pradesh. I hope that you'll join me through the blog on these and other trips and follow my photos on social media too.
Wishing you many happy travel adventures of your own in 2015.
You'll also find our sister blog with tips on how to build a successful travel blog at My Blogging Journey
April 18, 2014 by Heather Cowper
Filed under United Kingdom, Europe, Leisure, featured, Dublin, France, Ireland, Italy, Lisbon, Midlands, Paris, Portugal, Rome, Sightseeing
When spring arrives with sunshine and daffodils, it always puts me in the mood for planning my next getaway, a mini-break to throw off the chill of winter and tide me over until the summer holidays. If you're in the mood for a weekend away in Europe or the UK, take a look at the fun web app from SuperBreak to fuel your holiday inspiration. Whether you're planning a relaxing half term break with the family, a weekend of eating and entertainment with your friends, or a cultural city-break with your partner, here are some of the destinations that you might want to consider;
If you're a couple looking for a weekend of food, drink and entertainment you might look at….
Dublin
What Superbreak have to say; Just a quick jump across the water and you can enjoy traditional Bars, comedy clubs, delicious local food and the ever-so-friendly Irish welcome! Guinness at the ready!
What I enjoyed about Dublin;
Here's what I wrote about Dublin: The best of TBEX, the best of Dublin
But if you and your partner are looking for a weekend of culture in Europe, why not try…
Rome
What Superbreak have to say; With a wealth of history, culture and plenty of Italian charisma, you can't help but feel the love on a weekend break in Rome with someone special.
What I enjoyed about Rome;
Here's one of my stories about Rome: The view from the dome of St Peter's in Rome
If you are a couple who fancy a weekend of culture in the UK take a look at …
Stratford-upon-Avon
What Superbreak have to say; Discover the quaint city of Stratford upon Avon on a romantic weekend break. Step back in time in this historic city and see the spots where Shakespeare's most famous plays were created.
What I love to do in Stratford-upon-Avon;
Here's what I wrote about Stratford-upon-Avon: The Tower and other Transformations at the Royal Shakespeare Theatre in Stratford-upon-Avon
But if you are a group who'd like a weekend of culture in Europe why not try …
Paris
What Superbreak have to say; With history, landmarks and iconic French architecture around every corner, Paris offers everything a group would need for a cultural break. Don't forget your camera!
What I enjoyed about Paris;
Here's what I wrote about Paris: Our winter weekend in Paris, the food, the sights, the video
And if and your friends are looking for a weekend of culture in Europe, why not try…
Lisbon
What Superbreak have to say; A weekend break in Lisbon, Portugal's capital offers an eclectic mix of fascinating Portuguese history and contemporary art and culture.
What I loved about Lisbon;
Here's one of my stories about Lisbon: An autumn weekend in Lisbon – Podcast
There are plenty more inspirational short break destinations to discover with the SuperBreak app so why not give it a try and see where your inspiration leads you.
About the Superbreak Holiday Inspirator:  To celebrate their 30th anniversary, Yorkshire based holiday company  Superbreak.com have created a fun app to help you choose the perfect UK or European city break based on who you're travelling with and what you enjoy. Check out the Superbreak Holiday Inspirator Webapp or follow the coversation on the Superbreak Facebook Page or on Twitter @Superbreak using hashtag #SuperBreakinspo
This article is brought to you in partnership with Superbreak.com
Photo Credits: Dublin at night by LenDog64 Other photos by Heatheronhertravels.com
This article by Heather Cowper is originally published at Heatheronhertravels.com – Read the original article here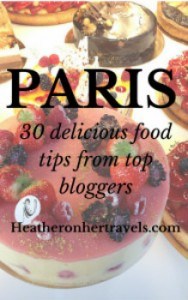 You'll also be subscribed to our free monthly newsletter for great travel resources, news and offers, but you can unsubscribe at any time and we'll never share your e-mail.
You'll also find our sister blog with tips on how to build a successful travel blog at My Blogging Journey