Florence is so packed with delicious art and architecture that it would take a lifetime to see it all. Of course there are some unmissable highlights, but it's just as much fun to watch the world go by from a cafe terrace or escape the crowds in the Boboli gardens. On my weekend with Citalia I had just 48 hours and not wanting to miss anything I certainly packed in the sightseeing!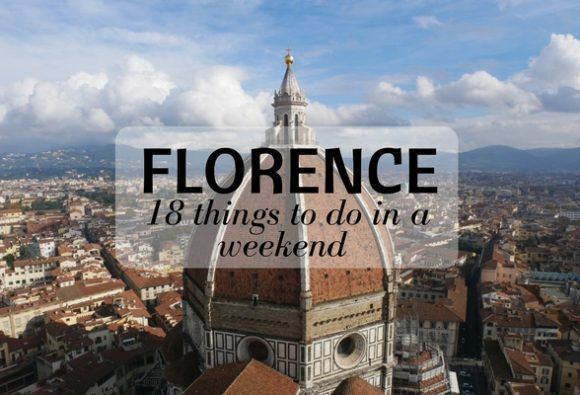 Here's my video that covers the key things to see in Florence and some fun things that I enjoyed while I was there. You don't have to see it all, just take your time and have a few stops for a slice of pizza or a gelato as you discover this historic city.
If you can't see the video above about my weekend in Florence, see it on my blog here or Youtube here and please do subscribe using the button above
Subscribe to all my videos in I-tunes
Here are some of the things I enjoyed during my weekend in Florence with Citalia – you can also read more in my other articles from the weekend;
How to spend a perfect long weekend in Florence
10 delicious things to eat in Florence
1. The Duomo
Most visitors to Florence will visit its star attraction, the Duomo or Cathedral of Santa Maria del Fiore, which is free to enter. The west facade, covered with intricate pastel coloured marble looks old, but in fact dates only to the 19th century. Most famous of all is the terracotta-tiled dome, designed by Filippo Brunellesci who studied the Roman Pantheon to come up with the double layer egg shaped design which you can still climb inside today. Buy a €15 ticket from the office opposite the Baptistry entrance to visit the Baptistry, Campanile, Museum and to climb the cathedral dome, including optional timed entry to enable you to skip the lines.
2. The Baptistry
Right in front of the cathedral is the octagonal Baptistry of St John, the exterior clothed with patterns of white, pink and green marble. Inside, the small arched windows illuminate the magnificent gold mosaics on the roof depicting scenes of the Last Judgement. The north doors of Ghilberti's 'Gates of Paradise' are a magnet for the tourists, showing Old Testament scenes in intricate relief, although these are bronze copies of the originals in gold, which now reside in the Duomo museum.
3. Climb the Campanile
Rather than climb the dome itself, I decided to try the 85 metre high Campanile, for views over the old city and also a bird's eye view the dome itself. The lines were long, but with my timed ticket I had a much shorter wait to start my climb up the 415 steps to the top. There were three different stages to take a break and admire the view before I arrived at the very top, looking down onto the Dome. Although the views were fantastic, be warned that it's not for the fainthearted, as it can be quite claustrophobic trying to pass the long stream of people on the narrow stone stairs.
4. Stroke the nose of Il Porcellino
At the covered loggia known as the New Market or straw market, you'll find Il Porcellino, the famous bronze statue of a wild boar. This 'little pig" is a copy of an earlier marble version and is a popular lucky charm for visitors to Florence. Put a small coin in his mouth and watch it fall through the grill below, then stroke his nose, and your dreams are sure to come true!
5. Feast your eyes in the Mercato Centrale
The morning is the best time to admire the fresh produce in the Mercato Centrale, since this part of the market winds down after lunch. It was a pleasure to wander around and admire the traders at work, butchers expertly cutting up meat, fishmongers fileting fish, the fruit and veg being arranged in attractive polished pile. The deli counters sold everything from cheeses to dried mushrooms to bottles of limoncello to take home as a souvenir. I also enjoyed a tasting at the stall piled with cantucci, a twice baked almond biscuit that's perfect to dunk in your morning coffee.
6. Try some Tripe – the Florentine speciality
While we might feel a little squeamish at eating tripe, in Florence it's considered a local specialty, so consider giving it a try. In the market you'll see the white, spongy cow's stomach on sale at the butcher's counter and on the menu of many traditional Trattorias, a hearty home-cooked dish with a rich tomato or wine sauce. In the Mercato Centrale, the crowds were flocking around Da Nerbone, the stall on the ground floor of the market that serves tripe as a lunchtime snack in a bread roll.
7. Stay at Hotel Balestri with Citalia
My hotel was the four star Hotel Balestri, booked through Citalia, which was perfectly located for a city break, just a 5 minute stroll from the Ponte Vecchio. My window overlooked the river and despite being so central it was a quiet location, set apart from the busy tourist areas. The decor was clean and modern with a glamorous Art Deco feel, plenty of marble and mirrors. There was no restaurant, but a sitting area and bar where I tried the Negroni cocktail, a favourite aperitivo with the Florentines since it was invented here.
8. Window shop on the Ponte Vecchio
My walk took me across another of Florence's must-see attractions, the Ponte Vecchio, a medieval bridge with an arcade of jewellery shops that seem to hang precariously over the river. The shops were originally populated by butchers and leather tanners, until in 1593 the Medicis decided that the smell was unbearable and ordered the shops to be let to goldsmiths instead. The shop windows dripping with gold jewellery are still there today, and it's a popular place to hang out with a view of the Uffizi and the river.
9. Time for Gelato
One of the pleasures of Italy is the frequent stop for a gelato tasting, to cool and revive before moving on for more sightseeing. Look out for gelato artiginale, where the gelato is made on the premises from fresh ingredients, without the lurid artificial colourings you'll find in some gelaterias. My favourite was La Strega Nocciola (Via de' Bardi, 51) close to the Ponte Vecchio on the south side of the river, with a stylish, modern feel and delicious flavours. I also enjoyed the gelato at Vivoli close to Santa Croce (Via dell'Isola delle Stinche, 7) and Neri (Via dei Neri, 9/11) which had a neighbourhood feel and was packed with families choosing their afternoon treat.
10. Palazzo Vecchio
In Piazza della Signorina is the Palazzo Vecchio, where Cosimo I, the Grand Duke of Tuscany lived with his wife Elenora, until she sensibly moved with their eleven children to the Pitti Palace across the river. There's a statue of Cosimo on horseback in the square and the imposing statue of Neptune in the fountain also has his likeness. At the door of the Palazzo stands a copy of the David by Michelangelo which stood here until 1873, when it was moved to the Galleria dell'Academia and now lives under its glass dome. Even if you don't have time to visit the Palazzo apartments be sure to pass into the first courtyard to see the beautiful frescoes on the roof and walls of the loggia.
11. The statues in the Loggia dei Lanzi
To one side of Palazzo Vecchio is the Loggia dei Lanzi which forms an outdoor sculpture gallery, sheltered from the weather by the roof terrace of the Uffizi. The sculptures display scenes of struggle and violence, with the twisting Rape of the Sabines by Giambologna and the bronze Perseus by Benvenuto Cellini triumphantly lifting up the gory severed head of Medusa.
12. A hot chocolate at Café Rivoire
On Piazza della Signoria I couldn't resist stopping at Café Rivoire for a hot chocolate and cannoli filled with whipped cream and candied orange peel. You pay a premium for waiter service at a table, but if you're short on time copy the locals and order directly from the bar, which is much cheaper. It's a great place to watch the crowds swirling through the Piazza della Signoria which is one of the busiest spots in Florence.
13. The Old Masters in the Uffizi
The Uffizi is the main art gallery of Florence with all the masterpieces of the Renaissance and it's a good idea to book a tour like the one offered through Citalia, or to reserve a timed ticket online. You could easily spend a whole day in the gallery, but a two hour tour will cover the most famous highlights, such as Botticelli's Venus and Primavera and Filippo Lippi's enchanting Madonna with two angels ( a portrait of the nun who became his lover and their children).
14. L'Accademia – Michaelangelo's David
Another popular visit is Galeria dell' Academia where most people come to see Michaelangelo's sculpture of the shepherd boy David who slew the giant Goliath. The figure was carved from a block of marble that had been rejected by other sculptors and was originally intended to sit on top of the cathedral. Once complete it proved too heavy so was placed outside the Palazzo Vecchio, but later moved to l'Academia under a beautifully lit dome. After admiring the David, take a look at the 'Prisoners' , a series of unfinished sculptures by Michaelangelo that seem to be struggling to be released from their blocks of marble.
15. The Pitti Palace Costume Museum
Walk across the river at the Ponte Vecchio and you'll stroll through the Oltrarno district to the Pitti Palace, the residence that was purchased by Eleanora de'Medici, wife of Cosimo I who decided too move her large family away from the bustle of the city. I particularly enjoyed the Costume Museum, displaying the couture collections of notable Italian women, as well as a startling exhibit of the funeral clothes removed from the tombs of Eleanora de'Medici, her husband Cosima I and their son Don Garzia.
16. The Boboli Gardens
After visiting the Pitti Palace I wandered around the Boboli gardens, walking up through the parterres and formal gardens to the small lake with fountain at the top of the hill. The garden was commissioned by Cosimo I and is one of the Florentine's favourite places to come and relax. On my way out I came across a spot where the view of the Duomo was framed by olive trees, the roof tiles of Florence glowing in the evening sun.
17. Dinner upstairs in the Mercato Centrale
The Mercato di San Lorenzo or Mercato Centrale was one of my favourite places to eat in Florence. Upstairs the open, industrial style space had different food stands around the walls each serving a different speciality, with bar staff who come around to take your drinks order. I admired the oozing balls of mozzarella, deliberated over the wood-fired pizza ovens, the matured beef and the fresh fish laid out on ice, finally stopping at the stall selling truffles for a plate of their antipasti covered with a generous layer of truffle shavings – heaven!
18. Designer shopping at Via d'Tornabuoni
Most of the top designer stores are to be found on Via d'Tornabuoni where I spotted Prada, Pucci, Gucci and Tiffany, to name but a few. At the end of the street, by Ponte Santa Trinita I popped into the Museo Salvatore Ferragamo, a must for shoe collectors and fashion lovers. Salvatore Ferragamo learned his trade in Italy, but emigrated to California in the 1920s where he made his name selling shoes to film stars and celebrities, before returning to Florence.
Read more from my weekend in Florence
How to spend a perfect long weekend in Florence
10 delicious things to eat in Florence
Planning your weekend in Florence
My weekend in Florence was arranged through Citalia who are a leading specialist in Italian holidays, winning the title of 'Best Tour Operator to the Italian Peninsula' for seven years in a row. They have more than 85 years experience in putting together flexible itineraries to suit your needs, using Italy's finest handpicked hotels. The Citalia team are expert and knowledgeable in all things Italian and even have local concierges in each destination for personal recommendations, advice and help with day trips, car hire, or restaurant bookings. For more information visit the Citalia Florence page
Pin It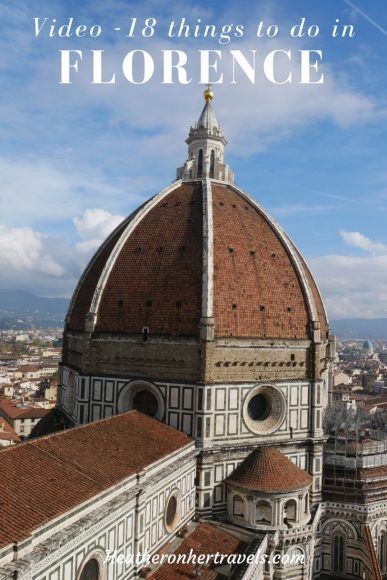 Thanks to Citalia who hosted Heather's stay in Florence. This trip was part of a project between Citalia and Travelator Media.
This article is originally published at Heatheronhertravels.com – Read the original article here
Italy is a nation of discerning food lovers who really care about the provenance of what they eat, making it heaven to visit for foodies. But since Florence is such a tourist hotspot, I was slightly worried that during my long weekend with Citalia, I'd only find unremarkable, dumbed down versions of Italian food. In fact it was just the reverse and by understanding a bit of the food culture, following my nose and taking some recommendations from the Citalia concierge I managed to eat extremely well. If you're planning a trip to Florence, here are a few of the delicious foods you'll want to try.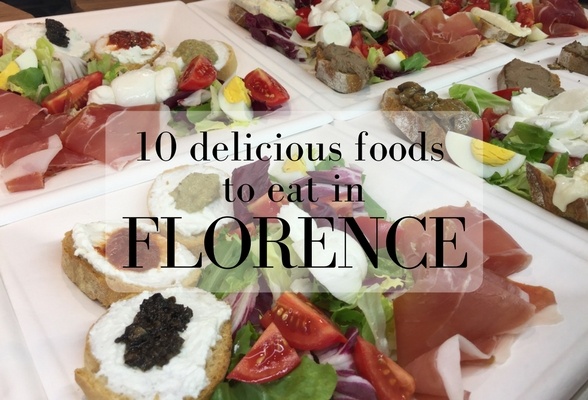 1. Let's start with the Gelato
You can't come to Italy, let alone Florence without enjoying a gelato (or three or four). But when you've tasted a few you start to realise that there's gelato and then there's gelato. There is the gelato that is sold along the main tourist streets, piled high in brightly coloured mountains, which I'm sure tastes perfectly fine. But if you are aspiring to be part of the gelato cognoscenti you need to look out for gelato artiginale – it means that the gelato is made on the premises from fresh ingredients. Although the colours may be more subdued since nothing artificial is used, the flavours will be fresh and authentic. A gelateria artiginale will often sell the gelato in covered metal containers so you need to choose the flavours from a list rather than by looking at the gelato on display behind the counter.
Since I'm always striving to taste something delicious without putting on pounds, I tend to pass on the wafer cornets and go for the smallest size container which costs around €2. For that you can often choose two different flavours, and the quantity is deceptively large, so it's a bargain! My favourite gelateria in Florence was;
La Strega Nocciola (Via de' Bardi, 51) – close to the Ponte Vecchio on the south side of the river, with a stylish, modern feel and room to sit inside while you contemplate what you're eating. The gelato was absolutely delicious!
I also enjoyed the gelato at;
Vivoli (Via dell'Isola delle Stinche, 7) – tucked away in the backstreets near Santa Croce it's a small, old fashioned looking cafe and gelateria with plenty of tempting cakes too.
Neri (Via dei Neri, 9/11) – a small gelateria that has a real neighbourhood feel and was packed with families choosing their afternoon treat, also serving waffles and iced yoghurt.
2. Pizza – of course!
Well, Italy is the home of pizza and if you're in Florence you should take full advantage of pizza as it was originally intended – as a quick and tasty street-food. If you're constantly on the move, trying to see as many of the glorious sights as possible, there are many stalls along the main tourist routes that will sell you a slice of pizza which they can heat up for you to eat on the go.
If you want something that's a bit more authentic then look for a café that has a wood-fired oven burning at the back to cook the pizza, so that you get it fresh and piping hot. Upstairs in the Mercato Centrale you'll find La Pizzeria Sud! with the two pizza ovens working hard and at the stand next to it you can buy focaccia pizza slices from artisan bread-maker David Bedu
3. Cafe Rivoire: Hot chocolate & cannoli
Although I normally avoid those cafés that inhabit the prime position in a tourist hotspot, I couldn't resist stopping at Café Rivoire. It has a terrace facing Piazza della Signoria – ideal for people-watching the crowds that swirl around the Palazzo Vecchio. You'll pay a premium for waiter service at a table, but perhaps it's worth it just to rest your feet after tramping the cobbled streets and take a break to watch the world go by.
Since I was short on time, I did as the locals do and ordered directly from the bar, then stood at one of the small counters inside, which is much cheaper. I sipped a rich and smooth hot chocolate topped with whipped cream and from the cake counter selected a cannoli. This typically Italian pastry originates in the south and the crisp biscuit shell is filled with sweetened ricotta filling finished with candied orange peel. The sugar rush was quite enough to re-energise me to continue my afternoon of sightseeing.
If you go: Cafe Rivoire, Piazza della Signoria, Florence.
4. Gilli: For elegant sweet treats
On Via Roma, one of the main thoroughfares of Florence's Centro Storico, I was tempted by the sweet treats on display at Gilli. With paneled dark wood interiors, marble counters and an elegant terrace overlooking Piazza della Repubblica, it's something of a Florentine institution for coffee and cakes or an aperitivo in the evening.
I couldn't resist the displays of fruit jellies, marzipan fruit, chocolate praline and marron glacé piled on elegant silver trays and dishes in the window. This must surely be the place to stop and buy a sweet souvenir to bring home as a gift for your loved ones – if they last that long!
If you go: Gilli on Via Roma facing Piazza della Repubblica, 50123 Firenze
5. Truffles and more in the Mercato Centrale
The Mercato di San Lorenzo or Mercato Centrale was one of my favourite places to eat in Florence. Downstairs are the traditional fresh food stalls that close in the afternoon, but upstairs is an amazing restaurant hall where you can choose from any of the stands selling different dishes. It's perfect for families and groups of friends as well as the solo traveller, since everyone can wander around to choose whatever takes their fancy, place their order and take it back to one of the central tables to eat. The bar staff will also come around and take your drinks order, which you pay for separately, making it all so very easy.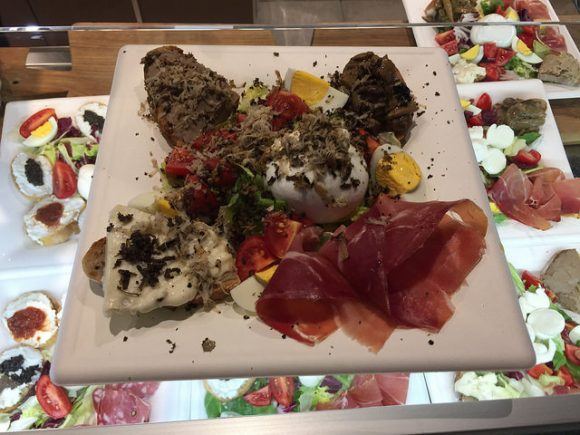 Having walked around the whole food hall, salivating over the oozing buffalo mozzarella and taking in the joyous atmosphere of friends chatting over a glass of Chianti, I was seduced by the fragrance of truffles wafting from Il Tartufo. From this stand, specialising in truffles, I chose a mixed plate of antipasti (€15) and watched as it was covered with a generous layer of truffle shavings – absolute heaven! Just to stay healthy after all the pastries I'd been snacking on, I also quenched my thirst with a glass of fresh pressed apple and kiwi juice with ginger (€5) from Marcella Bianchi's Vegetarian and Vegan stall.
6. Shopping for food souvenirs
I know I keep coming back to the Mercato Centrale, but if you're looking for food souvenirs to take home, this is a great place to look for ideas. It's a pleasure to wander around and admire the traders at work, butchers expertly cutting up meat, fishmongers fileting fish, the fruit and veg being arranged in attractive polished pile. The deli stalls have plenty of dried sausages and other moveable feasts and you can buy dried mushrooms to enrich your stews back home and limoncello to remind you of those sun drenched afternoons. I also enjoyed a free tasting of cantucci, the twice baked almond biscuits in enticing flavours like almond and orange or chocolate and coffee at the icantucci stall in the market – a lovely treat to take home to dunk in your cappuccino mid-morning.
7. Let's talk Tripe!
We might feel a little squeamish at eating tripe, coming as it does from the lining of a cow's stomach. In Florence, however, it's considered a local specialty, a hearty home-cooked dish that you might remember your Nonna cooking you as a child. I even came across a tripe festival (part of the Bienale eno Gastronomica di Firenze) being held one evening downstairs in the Mercato Centrale, where a number of trattorias had set up their stall with a bubbling pan of tripe stew. For a couple of euros I could buy a small dish of stew served with bread from different vendors; some cooked with white wine and onions, others with a rich tomato sauce laced with olive oil.
The flavour of the sauce was delicious, although there's something about the gelatinous texture of tripe that takes a bit of getting used to. It's clearly still a popular dish, since there are butcher's stalls in the market that specialise only in lampredotto, and the crowds were flocking around Da Nerbone, the stall on the ground floor of the market that serves tripe for lunch in a bread roll. Go on – give Tripe a try!
8. Aperitivo time!
By now it must nearly be time for dinner, so we'll follow the Italian custom of stopping at a local bar for an Aperitivo – time for a chat with friends before heading home for dinner or out to a restaurant. Of course you'll find delicious Chianti reds from the vineyards of Tuscany and a glass of sparkling prosecco is always popular.
If you'd like to try the local cocktail, order a Negroni. It was invented in Florence in the 1920s by Count Camillo Negroni, who one day decided to order his regular campari and vermouth with gin, instead of soda water. The Negroni is mixed with equal parts of red vermouth, gin and campari – which gives it a refreshing but slightly bitter taste, offset by the fruity vermouth and slice of orange. Personally I found the levels of alcohol a little strong for me, but you can always order an Americano which uses soda water instead of gin or the bright orange Aperol spritz that's drunk all over Italy. I tried my Negroni in the bar of the lovely Hotel Ballestri where I was staying with Citalia.
9. Bistecca alla Fiorentina
The steak in Florence is renowned for its flavour and quality, coming from the Chianina cattle that graze in the surrounding Tuscan countryside. Traditionally the Bistecca alla Fiorentina refers to the T-bone that is cut in a thick slice and served rare with only a few minutes cooking on each side over a wood grill. This allows you to fully appreciate the flavour of the beef and even if the steak appears huge, it's expected that you'll share it among friends.
In restaurants the Bistecca alla Fiorentina is normally priced according to weight (and it's never cheap) so you should be shown the steak and told the weight before it's cooked for you. You'll be able to enjoy a Bistecca alla Fiorentina in many traditional trattorias or osterias in Florence and if you're upstairs in the Mercato Centrale look out for several stalls that sell steak, sausages and other meat dishes.
10. Il Santo Bevitore: Tuscan dishes with a gourmet twist
Crossing the Ponte Vecchio into the hip and trendy neighbourhood of Oltrarno across the river, I dined at a modern Tuscan restaurant, Il Santo Bevitore. This was a recommendation of the Citalia Concierge and was an excellent choice if you enjoy good food in relaxed but elegant surroundings. It was obviously popular with both locals and visitors and was getting busy as I arrived, so do ask your hotel to make a reservation. The white walls and simple wooden furniture were mixed with white table linen, heavy silver cutlery and fine glassware for an elegant take on the neighbourhood trattoria.
The young staff were friendly and attentive, dressed in that trendy waiter's uniform of jeans, with black t-shirts and aprons. Everything I ate was absolutely delicious, starting with a selection of different breads and a fresh local white wine. I ordered a small plate of spinach filled ravioli, in a butter sauce with shrimps and a wafer of grilled cheese, followed by a tender Carpaccio of marinated beef scattered with salad leaves and shavings of pecorino and egg yolks. The meal was completed with a mulled wine ice-cream served on a rosemary and raisin cake, surrounded by a pool of creamy custard and cubes of quince jelly. This is also a good choice if you are travelling solo as there are seats at the bar that are great to enjoy the atmosphere without feeling out of place.
If you go: Il Santo Bevitore, Via di Santo Spirito, 64/66 near the Ponte all Carraia, Florence. My three course dinner with wine, water and service was around €50.
A final snack at La Prosciutteria di Firenze
As a parting tip let me tell you about the La Prosciutteria where I enjoyed a delicious snack of prosciutto in a panini layered with cooked aubergines and garlicky aioli. On the recommendation of the Hotel Balestri concierge I popped in on my final afternoon for a snack before I left for my flight, and enjoyed the no-frills-just-good-food ambiance. The filled rolls are handed to you wrapped in paper to eat at a wooden table and you can also order sharing boards of prosciutto and cheese with a glass of wine. It's conveniently close to the Palazzo Vecchio at Via dei Neri, 54 and they have branches in other cities like Rome, Milan and Siena.
One thing you can be sure of is that you won't be going hungry in Florence. There are delightful family run trattorias, osterias and pizzerias wherever you turn, so follow your nose and ask the locals or your Citalia concierge for recommendations to find somewhere delicious to eat. And if in doubt I'd just head for the Mercado Centrale to dine on their first floor – I could have happily eaten there for every meal of my weekend in Florence!
Planning your weekend in Florence
My weekend in Florence was arranged through Citalia who are a leading specialist in Italian holidays, winning the title of 'Best Tour Operator to the Italian Peninsula' for seven years in a row. They have more than 85 years experience in putting together flexible itineraries to suit your needs, using Italy's finest handpicked hotels. The Citalia team are expert and knowledgeable in all things Italian and even have local concierges in each destination for personal recommendations, advice and help with day trips, car hire, or restaurant bookings. For more information visit the Citalia Florence page
Where to stay in Florence
I can highly recommend the four star Hotel Balestri where I stayed in Florence through Citalia, conveniently situated by the river, just 5 minutes from the Ponte Vecchio and 10 minutes from the Piazza della Signoria. My bedroom was spacious with clean, modern lines and plenty of wood and leather. The dark wood parquet floor, leather headboard and furniture had an art deco feel, with even the walls covered in a cream leather effect with decorative wood bands. The French windows opened wide to a lovely view of the river Arno and over the bed was a photo print of the coloured marble facade of the Duomo.
My luxurious bathroom was lined from floor to ceiling in light brown honed marble panels. The bathroom was modern with a large backlit mirror, plenty of shiny chrome fittings and shower set in the corner with water draining straight into the floor. The luxurious feel was completed with white monogrammed bath-robes, billowing white shower curtains, and plenty of nice toiletries. I wafted around in my marble bathroom enjoying all the space and feeling very spoiled indeed.
Hotel Balestri does not have a restaurant, but that's hardly an issue when there are so many excellent places to eat within an easy walk. There is a bar area that adjoins the reception and like the bedrooms, the style is modern with clean lines and a slightly art deco feel in the mirrored tables, marble floors and leopard-print stools.
I found the hotel staff were extremely helpful and friendly, and were happy to make restaurant recommendations and bookings. Hotel Balestri would be an ideal choice for those who want a well located, stylish and comfortable base for their weekend break in Florence, which can be booked through Citalia.
Pin It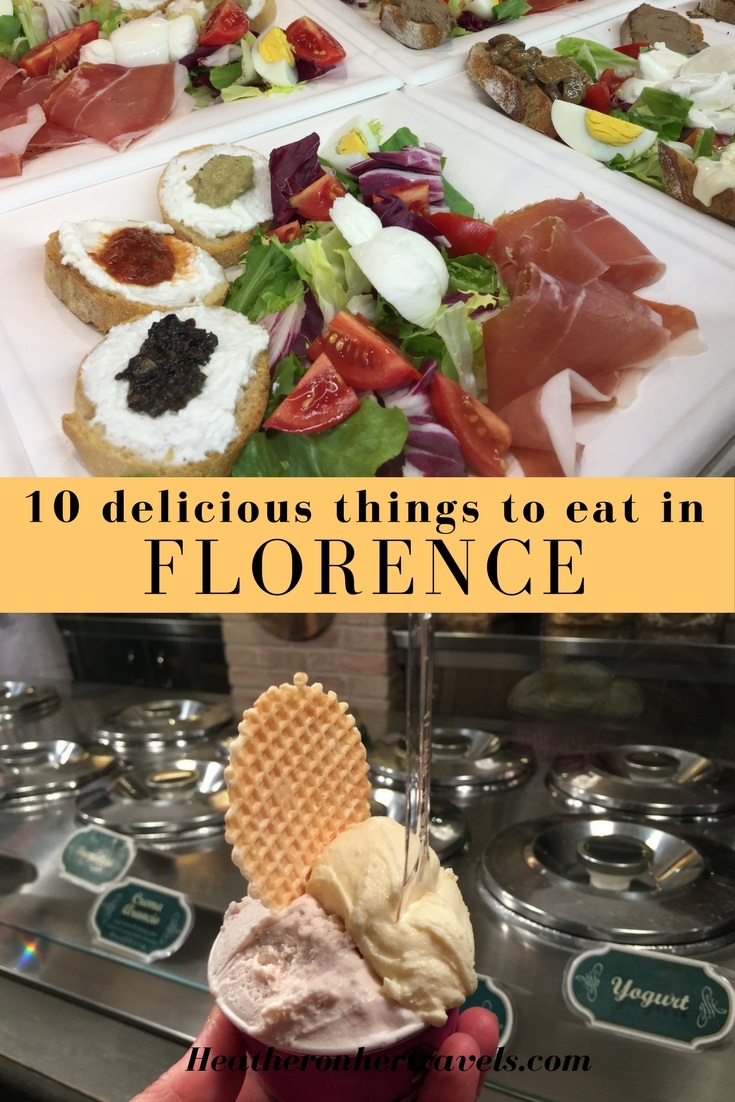 Thanks to Citalia who hosted Heather's stay in Florence. This trip was part of a project between Citalia and Travelator Media.
This article is originally published at Heatheronhertravels.com – Read the original article here
January 1, 2017 by Heather Cowper
Filed under United Kingdom, Europe, World, featured, Aruba, Austria, Balearics, Bavaria, Bristol and Bath, Caribbean, France, Germany, Ireland, Italy, Spain, St Kitts, Tirol, Wales
As we start a new year I'm enjoying the memories of last year's travels, like flicking through a photo album in my head. I visited new places, returned to old favourites and had a great mix of travels with family, friends and the occasional solo trip. This year is wide open to new travel possibilities, but before we move on let's take a moment to revisit some of the places I travelled in 2016.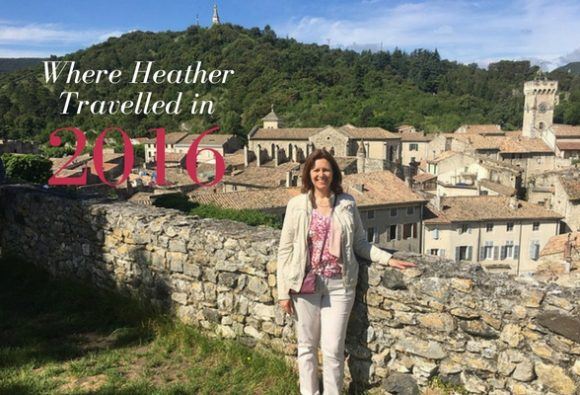 February – a weekend of culture in the Lake District
My weekend in the Lake District brought back memories of family holidays as a child, when we stayed in an old stone cottage in the Easter holidays. This time I was there with my blogging friends and Travelator Media colleagues, Zoe and Kathryn, to enjoy a cottage stay with the Good Life Cottage Company. Despite the rain we had a great time discovering the cultural side of the Lakes, at Blackwell Arts and Crafts House, Beatrix Potter's Hilltop Farm and Wordworth's Dove Cottage, getting out for a blustery walk on Elterwater when the rain finally stopped.
Read More: A weekend of culture in the Lake District (or what to do if it rains)
February – a spring break in Athens
Later in February I visited Athens with my parents and sister who lives in Greece, gathering for the weekend at the classic and elegant Electra Palace Hotel. The warm and sunny weather gave us the opportunity to visit the Acropolis without the scorching heat and crowds that descend on Athens in summer. We loved the fresh spring days, wandering around all the ancient sites and relaxing in a pavement cafes of Plaka to watch the world go by.
Read More: Visiting the Acropolis in Athens: here's what you need to know
March – A Caribbean adventure in St Kitts
March took me to St Kitts, my first ever taste of the Caribbean, where I explored this island that is one half of the island federation of St Kitts and Nevis. I found a laid back and slightly scruffy charm, with lush fields that once grew sugar cane, plantation house hotels and a growing list of stylish new bars and hotels. I tried lobster on the beach and rum cocktails at Salt Plage, learned about the local medicinal plants on a rainforest walk and saw the batik being made at Romney Manor. The visit gave me a desire to visit more Caribbean islands, which despite being small in size are surprisingly diverse, each with its own character.
Read More: A stylish traveller's guide to St Kitts
March – Cliff walks on the Gower in Wales
I've visited the Gower Peninsula in South Wales a few times now, since my son was at university there and in March we made a return visit to the lovely Promenade View in Mumbles. With husband Guy, my son and his friends we explored the coastal paths and gorgeous beaches of the Gower, breezing along the cliff paths of Pennard Cliffs and Three Cliffs Bay. We even clambered along the peninsula of Worms Head, just making it back before the tide turned and covered the jagged rocks with the sea again.
Read More: The Gower in Wales – find your perfect coastal walk and place to stay
April – A farmhouse stay in Costa Brava
After Easter it was off to Costa Brava, for a family break in a large and luxurious farmhouse (read my review) through Charming Villas. The fields around the house were bright yellow with rapeseed and from the bedrooms we had views over the olive trees to the snow capped Pyrenees in the distance. We spent a day in Girona, with pretty pastel houses lining the river, visited the Salvador Dali museum at Figueres and had a tapas lunch in the sunshine at Cadaques, before walking over the headland to Dali's fishermens cottages in Port Lligat.
Read More: A driving tour of Costa Brava
April – Northern Ireland's Causeway Coast
On Northern Ireland's scenic Causeway Coast I found windswept golden beaches, ruined castles and of course what most visitors come to see, the Giant's Causeway. Along with the stunning landscape of the Causeway, I braved the Carrick-A-Rede rope bridge and visited the photogenic Mussenden Temple perched on the cliff-top, staying at the fabulous Bushmills Inn where a welcoming peat fire always burns. I also dipped into the thriving artizan food culture, with fabulous seafood and outstanding quality meat, all served up in huge portions with a healthy dollop of friendly Irish charm.
Read More: 10 fab foodie stops on Northern Ireland's Causeway Coast
May – Visiting laid back Menorca
May took me to Menorca, the smallest and calmest of the Balearic islands, a place that doesn't like to boast too much about its charms, but is full of history, fashion and great food. I spent a day exploring Mahón, the elegant capital of the island, walked to unspoiled beaches along the Cami de Cavalls and  visited some of the island's fascinating Talayotic monuments. Menorca has all the ingredients for a delightful break with mellow old buildings in Cuitadella, stylish shopping and lazy seafood lunches by the port.
Read More: How to spend a perfect day in Mahon, Menorca
June – A Uniworld Cruise through Burgundy and Provence
With husband Guy I took a Uniworld river cruise with Titan Travel through the South of France, from Lyon in the heart of Burgundy, to the medieval walled city of Avignon in Provence. The week flew by with rich insights into local culture and history, as we uncovered the secret passages of Lyon, visited the Papal Palace at Avignon and dipped into the world of Van Gough at Arles. Along the way there were plenty of opportunities to discover the delicious food and wine of Burgundy in vineyards, cookery classes and on board Uniworld's extremely luxurious SS Catherine.
Read More: 10 things to expect on a river cruise with Uniworld
July – A road trip across Canada by RV
As a child our family were great campers, and in July I rediscovered the great outdoors in a road trip driving a motorhome (or RV as it's known in Canada) from Toronto to Montreal. With husband Guy, I mastered how to navigate and park up our home-on-wheels and enjoyed a range of outdoor activities like cycling, hiking and kayaking in Canada's National Parks. We also found that with a bit of planning it's perfectly possible to visit Canada's vibrant cities on an RV road trip. InToronto, Ottawa and Montreal we dipped into cultural highlights from totem poles to street art and new tastes from Poutine to Maple beer.
Read More: How to drive an RV from Toronto to Montreal (Our top tips)
August – Cycling in Dorset
With the end of the summer in sight I went cycling with my daughter in Dorset, one of England's prettiest counties. We set off from Dorchester, stopping for tea in Moreton and lunch overlooking Lulworth cove, passing Lulworth castle before finishing our ride in Wareham. We loved the quiet lanes, rolling countryside and sea views, not to mention all those impossibly picturesque thatched cottages, reminding me just how pretty England can be.
Read More: Cycling in Dorset on the Jurassic Coast
August – An active river cruise on the Danube
In August I took a short cruise with Avalon, starting with the cultural jewel of Vienna and passing through Austria's scenic Wachau Valley until we reached Melk Abbey and disembarked at Linz. In Vienna we learned how to bake bread Austrian style, enjoyed the coffee culture and got to know the famous Lippizanner stallions in the Spanish Riding School. I also had the chance to try out many of the active excursions on offer, cycling past orchards heavy with plums and canoing down river with views of well kept vines in neat rows along the hillside.
Read More: Getting active in Austria's Wachau Valley
Summer in Bristol
This year I've tried to enjoy more of my home town of Bristol, especially in the summer when there are so many festivals and things going on. I've discovered so much more of what's on my own doorstep with levels of creativity and cool that had previously passed me by. In 2017 I hope to connect even more with all the fabulous things going on in Bristol so if you are thinking of paying a visit do let me know and I'll be happy to give you some recommendations.
Read More: 10 Cool things to do on Bristol's Harbourside
September – Hiking in the Dolomites South Tyrol
Every year my friend Julia and I set off for a mountain hiking holiday, and this year we chose the South Tyrol in Northern Italy for our girl's own adventure. Setting off from the luxurious Hotel Cyprianerhof, we made a circular route around the Rosengarten or Catinaccio range, staying in the mountain huts of the Dolomites. The trip gave us the challenge of climbing over high mountain passes and huts with limited facilities (what no shower?) but rewarded us with amazing views and a sense of achievement when we returned to Cyrianerhof for a well earned aperitif admiring the peaks we had climbed over.
Read More: Hiking in the Dolomite – a tour of the Rosengarten in South Tyrol
October – a sunshine break in Aruba
October took me for some much needed sunshine to Aruba in the Dutch Antilles. I found a warm welcome at Amsterdam Manor Resort, indeed everywhere on Aruba which describes itself as "One Happy Island".  I found an island of contrasts – on one side a well developed tourist strip with white sand beaches, on the other a wild northern shore with waves breaking onto the jagged rocks and little in the way of development. There's a sophisticated and cosmopolitan food scene and I loved the street art murals in San Nicholas, showing an unexpected side of the Caribbean.
Read More: My 10 favourite things about Aruba
November – 48 Hours in Florence
With the summer over and Christmas in sight, I nipped off to Florence for a weekend break with Citalia, to get a quick fix of culture and good food. Of course I saw the best known sights, like the Duomo and the David but also took some time to soak up the atmosphere and charm of this ancient city set in the heart of Tuscany. I loved the bustle and great food in the Mercado Centrale where I found a local tripe festival in full swing, dipped into the Salvador Ferragamo shoe museum and wandered through the Boboli gardens behind the Pitti Palace with views over the teracotta roofs of Florence.
Read More: How to spend a perfect weekend in Florence
December – Finding the Christmas spirit in Coburg, Germany
My final trip of 2016 took me to Coburg in Germany, where early in December we caught the first weekend of the Christmas Markets to soak up some seasonal spirit. This pretty town, with medieval buildings clustered around the town square, was also the birthplace of Prince Albert, consort of Queen Victoria who visited Coburg several times. As well as enjoying the mulled wine and Coburger Bratwurst cooked over a smoky wood fire, we visited the elegant palaces of Ehrenberg, Rosenhau and the Veste fortress overlooking the town where Martin Luther stayed and worked for a few months.
Read More: Christmas in Coburg – Discovering th seasonal magic in Coburg
What's next for 2017?
At the moment the New Year is wide open for travel plans with just a few things pencilled in and lots of possibilities. So far I'll be off to:
Dublin in January – my son has just started university at Trinity College, Dublin so I hope to pay him a visit with my parents. You can read about our last trip – 10 fun things we did on a weekend in Dublin
Seefeld, Austria in February – as a travel blogger I often come across places on blog trips that I want to return to with the family and Seefeld was one of them. I was there in September 2015 on a walking holiday and fell in love with the pretty resort of Seefeld which is also a popular winter-snow destination. I'll be returning there in February to try out some of the outdoor snow activities like cross-country ski, snow-shoe and winter hiking with my husband and friends. I'll be trying to have a proper holiday (believe it or not blog trips do involve quite a lot of work!) but I'll still be posting some photos on my social media channels.
Otherwise I have on my wish list to see more of the Caribbean, Canada and generally explore some new destinations further afield as well as enjoying all the great stuff in Bristol where I live.
Whatever your plans for 2017, I hope that health, peace and happiness follow you, wherever you travel this year.
Pin It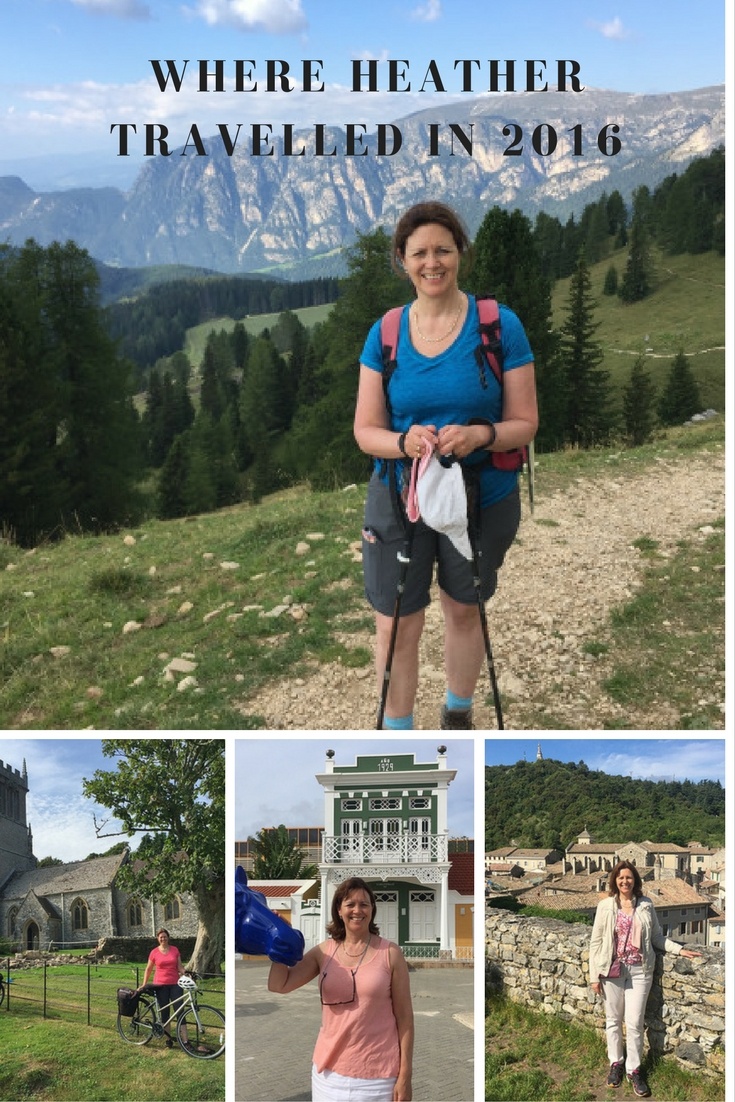 This article is originally published at Heatheronhertravels.com – Read the original article here