In this guest post, Oneika Raymond reviews the Inspira Santa Marta Hotel in Lisbon where she spent a long weekend soaking up the atmosphere and colour of Portugal's capital, as well as the fragrance of pasteis de nata from the local bakeries.
These days, my hotel experience can make or break a trip. I am not a traveller who is content with just having a place to sleep. Quality and comfort are of the utmost importance when I am looking for a place to lay my head away from home, and why shouldn't it be? Location also plays a large role for me, especially when I am in a destination for only a short amount of time. I mean, who wants an interminable commute back to a hotel after a long day of sightseeing?
With all this in mind, I enjoyed my recent hotel stay in Lisbon. Needing a respite from dreary, cloud-filled London last month, my boyfriend and I booked tickets for a weekend trip to Portugal's capital. After my three visits to this wonderful city, I am hooked: Lisbon is amazing. The streets are alive with hustle and bustle, vibrant with colour, and fragrant with the smell of the bakeries selling pasteis de nata on every corner.
All this activity was just a stone's throw away from our homebase, the Inspira Santa Marta hotel. Located right near the end of the tree-lined Avenida de Liberdade, one of the city's most important avenues, we were very centrally located.
Lisbon is one of Western Europe's most underrated capital cities, and from the superbly located Inspira Santa Marta we were able to explore mostly on foot. We were a fifteen minute walk from the Praça do Commercio (Lisbon's grand main square) and the Rossio train station, from which one can hop a train to nearby attractions like Sintra.
Many restaurants serving seafood dishes and traditional Portuguese dishes like bacalhau were within a five minute walk. If you don't mind a longer walk or a metro ride, I highly recommend making a stop at Cervejaria Ramiro, where we had a spectacular meal of prawns, clams, and parma ham.
But more about the hotel itself. After a 15 minute taxi ride from the airport, we arrived late on a Friday night and were greeted warmly by the people at the reception who speedily checked us in. The design of the Inspira Santa Marta is clean and modern, which contrasts sharply with the charming, old world architecture just beyond its doors. The lobby and the common areas have an open plan that make you feel as though you are outside when you are really not; on sunny days the main atrium is flooded with light.
The Inspira promotes a sustainability concept, most evident in the room we were given for the duration of our stay. Our room, on the fourth floor, was efficiently, almost spartanly, furnished. It was a lovely room, meticulously tidy, although, in drawing back the curtain from the window, we were disappointed that we didn't have a view. In an effort to reduce waste, the complimentary water in our room and toiletries in the washroom were all in refillable screw-top vials and pump bottles, topped up every day by housekeeping. The floor is bare, surely uncarpeted so as to eliminate the wasteful energy emitted by a vacuum cleaner. In the same spirit, the lighting in the room is very dim; while it may be too dim for some, it did lend a romantic air to the room.
The room also has a very open plan, which, while nice, may present a few issues. At first, the washroom appeared to have no door on it, but then I came to realize that the panel of the closet located just adjacent was meant to be slid over and used as a door for the washroom. This was not a problem; in fact I thought that this was a pretty nifty idea. However, the wall that separated the bedroom from the washroom was designed in such a way that it left a sizeable gap, which meant that water from the shower was able to seep out into the room. I also noticed that this wall was fairly sheer, to the point where I could very clearly see the outline of my boyfriend as he took a shower. This lack of privacy may be a problem for people sharing a room who do not know each other intimately.
The breakfast is hearty, with an assortment of fresh pastries and fruit to sate even the largest appetite (be sure to eat the croissants — they are fantastic!). There is an assortment of teas and fresh juices (in refillable glass bottles, of course), and coffee can be ordered from the many waiting staff milling about the breakfast area, a smart restaurant-type deal found on the ground floor of the hotel. Additionally, there is a station where eggs are made to order. The hotel is also equipped with a small spa area where I was treated to a relaxing hour-long massage by a very capable therapist.
Our recommendation
All things considered, the Inspira Santa Marta was a great base for our weekend jaunt to Lisbon: clean, pleasingly decorated, and extremely well located. It is also great value for money: a room for two including breakfast will run you under 115 GBP (and should you opt to grab breakfast at one of the numerous bakeries in the area instead of the hotel, a room can be had at under 95 GBP).
Hotel Inspira Santa Marta , R. de Santa Marta 48, 1150-297 Lisboa, Portugal Tel: +351 210 440 900
Reservation enquiries email: reservas.ismh@inspirahotels.com
You can also follow Inspira Hotels on Twitter: @Inspira_Hotels, on Facebook and on Google+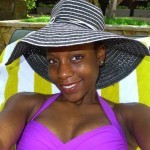 Oneika Raymond is a serial expat and travel junkie who has travelled to over 60 countries on 6 continents and manages to balance long term travel with a full time career. Oneika writes at Oneika the Traveller and you can also connect with her on her Facebook page and on Twitter @OneikaTraveller
Many thanks to Hotel Inspira Santa Marta, who hosted Oneika's stay at the hotel.
More articles from Oneika's trip to Lisbon
Portugal: A day trip to Sintra
Portugal: A morning stroll in Lisbon
Portuguese Pastries: Bad for the waistline, good for the soul
This article is published at Heatheronhertravels.com - Read the original article here.
You'll also find our sister blog with tips on how to build a successful travel blog at My Blogging Journey
 Don't miss out – subscribe to Heather on her travels
Join us on a Mediterranean cruise taking in seven wonderful destinations – Barcelona, Genoa, Malaga, Cadiz, Lisbon, Gibraltar and Alicante. Each city has much to offer, but if you'd like to explore some lesser known corners, as well as some well known highlights, here are some ideas for the places you might visit.
Barcelona
Barcelona is Spain's second largest city and the capital of the Catalonia region. One of its most famous landmarks is Antoni Gaudi's unfinished church of the Sagrada Familia, which has been under construction since 1882, with a planned completion date of 2026.
To get  away from the tourist-orientated areas of the city, explore the district of Raval, whose maze of streets offer fashionable and unique shops.
Genoa
Genoa is an historical Italian city and the birthplace of Christopher Columbus, the explorer who discovered the Americas. The home where he was allegedly born is in an area known as the Piazza De Ferrari, where the Teatro Carlo Felice Opera and Palace of the Doges is also located.
To search out a tasty treat, explore Recco to the east of Genoa, the birthplace of cheese focaccia, where cheap and delicious focaccia bread is served on the seafront.
Malaga
Malaga is in the Spanish region of Andalusia and enjoys a subtropical climate. It is one of the oldest cities in the world and is surrounded by mountains to the north, the harbour to the south and two rivers, the Guadalmedina and the Gualdhorce.
For a view over the city try the Alcazaba, a Moorish fortress that enjoys wonderful views of the Plaza de Toros and the port. Perfect for lazy afternoons when other attractions may be closed.
Cadiz
Cadiz is a seaport to the south of Spain and has been the main homeport of the Spanish navy since the 18th century. Commonly known as Casco Antiguo (Old City), it is many narrow streets, which connect a number of stunning plazas.
For a break from city sightseeing seek out the Donana National Park to the north of the province, the largest Natural Park in Spain and home to a range of wildlife.
Lisbon
Lisbon is the capital of Portugal and the most populated city in the country. The most popular area for shopping, entertainment and nightlife is Bairro Alto, where Portugal's national song Fado, can still be enjoyed. The monument Cristo Rei overlooks the whole city and resembles the Corcovado monument in Rio de Janeiro.
Off the beaten track , you'll find Museu Calouste Gulbenkian, home to an esteemed art collection and surrounded by serene and beautiful gardens.
Gibraltar
Gibraltar lies at the entrance to the Mediterranean and is an overseas British controlled territory at the end of the Iberian peninsular. Its famous landmark is the Rock of Gibraltar with its upper area covered by a nature reserve, which is home to over 200 Barbary Macaques, the only wild monkeys found in Europe.
For a different perspective, the World War II Seige and St Michaels Cave's are popular with tourists, but enquire at the Rock Hotel about ways to see more of the tunnels.
Alicante
Alicante is an historic Mediterranean port that is overlooked by the Castle of Santa Barbara, which sits on Mount Benacantil. The Explanada de Esparia is a tree-lined promenade where concerts often take place and the El Palmeral Park is a great place to relax by the lakes, enjoy a picnic or take a stroll.
To escape the bustle, the Old City has some stunning architecture, 'Spanish colonial' style buildings and streets that are generally quiet.
My thanks for this article to www.Travel247.ie, an Irish owned tour operator that specialises in Mediterranean Cruises and package holidays globally.
Photo Credits: Sagrada Familia in Barcelona by Maradentro, Alcazaba in Malaga by Manuelfloresv, Museu Calouste Gulbenkian by Sheilaellen, St Michael's cave, Gibraltar by Mouseshadows
This article is originally published at Heatheronhertravels.com – Read more travel articles at Travel Blog Home
You'll also find our sister blog with tips on how to build a successful travel blog at My Blogging Journey
Don't miss out – subscribe to Heather on her travels
December 12, 2010 by Heather Cowper
Filed under Caribbean, Europe, India, Leisure, Lisbon, Misc, Northern Ireland, Passports with Purpose, Portugal, St Lucia, Travel products, United Kingdom, World, World Issues
I'm a supporter of Passports with Purpose, the Travel Blogger's annual fundraiser and I've just made my personal choices from the fabulous array of prizes, in the nick of time. The chance to win prizes closes tomorrow although you can continue to donate to help build the village in India through this year's chosen charity, Friends of LAFTI. Here's what I've personally put my bids in for – if you read this in time, head over quick to Passports with Purpose before tomorrow and put in yours.
The prizes I'm hoping to win are;
Apple iPad 16 GB Wi-Fi + 3G
from Andy Murdock at seekingb.blogspot.com
Why?
Well, any shiny new Apple toy is obviously extremely desirable and I also think it's good sport of Andy to give up the prize that he won in a competition for this good cause. Also the Winnie the Pooh ebook must be a big bonus although removing the Tie me Kangaroo down sport MP3 is a bit hasty – not everyone is bored with kangaroos and I'm sure it would give my kids endless amusement. If I win this I'll probably take it on shorter trips when I need to have internet access rather than taking the laptop.
8 GB iPod Nano
from Anil Polat at Foxnomad.com
Why?
Again the shiny new Apple toy rule applies and as a lover of podcasts this little baby will be just the thing for listening to all my faves such as Amateur Traveler, This week in travel, Betty in the sky and Raising Miro. If you happen to win it instead of me, do download some of my Heather on her travels podcasts to enjoy, such as my latest interview with Beth Whitman about Papua New Guinea.
3G Wi-Fi Amazon Kindle
from Lisa and Tim Bergren at theworldiscalling.com
Why?
If I don't get the ipad then I'll settle for a Kindle to play with. If my husband is really nice to me and doesn't nag me about the  amount of time I spend on my laptop, he might even find it in his Christmas stocking.Or perhaps I'll be that girl in the deckchair relaxing on the beach with a Kindle in my hand one of these days that I give up the blogging.
$100 gift card to spend on a Mr & Mrs Smith Hotels
from Mr & Mrs Smith blog
Why?
Because I love staying in Mr & Mrs Smith hotels and have even been known to write the odd review or guest post for them myself. I know that any boutique hotel that they recommend will be just the sort of stylish, welcoming place that you always hope to find and that I'll always get the best available price at the time if I book through them. If you don't believe me, read what I said about these lovelies in their portfolio; The cosy Avenue Hotel in Copenhagen, the country house chic of Fawsley Hall in Northamptonshire or the modern luxe of Avenue Liberdade in Lisbon.
$800 to spend on a HomeAway Holiday Rental property
from HomeAway and Lara Dunston at Grantourismo
Why?
Because I love the flexibility of this prize, to book a holiday stay anywhere I like to enjoy with my family, and I love the idea of finding a home from home somewhere where I can soak up the local colour and feel part of the neighbourhood. I met up with  Lara and Terry at the start of their year long Grantourismo project to travel the world, staying in HomeAway properties and writing about their experiences and you can listen to my podcast interview with Lara Dunston here.
Three Night Stay at Luxury Hotel Tiara Park Atlantic Lisbon
from Matt Long at Landlopers.com
Why?
Because I fell in love with Lisbon when I visited with my husband in November 2009 and the 2 days we spent there just weren't enough. I can jump on a plane from Bristol and be settling into the rather sleek Tiara Park Atlantic that is part of Kiwi collection, another hotel site that I trust to find me impeccably luxurious hotels such as the Mandarin Oriental, Hyde Park in London that I reviewed for them.
A Four-Night City and Country Getaway in Ireland
from Corey Taratuta at Irishfireside.com
Why?
Because I've only once been to Ireland and I remember the unspoilt countryside and windswept charm and because we have friends there that are overdue a visit and because I can easily get there from Bristol courtesy of the charming Mr O'Leary, a man who does not lack the gift of the gab.
A 3 night luxury spa break for two at LeSPORT hotel in St Lucia though the Explorateur
from Jool Stone of Trainsonthebrain.com
Why?
Because my parents have been spending their last few Januaries in St Lucia and love the island, and as I've never been to the Caribbean the island is firmly on my wish list. As I find the grey days of January and February rather dreary, I could do with a bit of sunshine with my husband
If none of these tempt you, get over to Passports with Passport in the next 24 hrs and see what other goodies are on offer – if you're too late, there's always next year….
Read more Indian stories
Exploring the 'Abode of snow' in the Indian Himalayas
Friday photo – my Indian sponsor child
This article is originally published at Heatheronhertravels.com – Read more travel articles at Travel Blog Home
You'll also find our sister blog with tips on how to build a successful travel blog at My Blogging Journey
Don't miss out – subscribe to Heather on her travels