Podcast Episode 8 in my travel podcast series takes us to the coastal city of Valencia, Spain that I visited with my family in April 2008. Hear me talking to my local Valencian friend, Angel, about the best things to enjoy as a visitor to Valencia. You can hear the dancing and folk music of Valencia, about the pyrotechnical Fallas festival that takes place in March, and about the other places to go such as the beach, Turia Gardens and Mercado Central.
Podcast: Play in new window | Download
To subscribe to all my podcasts in ITunes click here
If you enjoyed this podcast, check out all my other Travel Podcasts in my Podcast Archive
I contacted Angel through the travel networking website, Hospitality club, and he spent the day with my family, cycling with us through the Turia Gardens and to the beach where we relaxed for a while before returning the same way.
I hope you also enjoy the slideshow below with my photos from Valencia, that you can watch while listening to the podcast.

Shownotes for Valencia in the Spring
In the podcast we covered the following;
Meeting other travellers through the travel networking website Hospitality Club, either for accommodation, to meet for a drink or a meal or just for tips on things to see.
The Fallas Festival that takes place in March, when different neighbourhoods of the city club together to create wooden and paper sculptures, set off fireworks and bangers, eat Paella,  parade through the streets and then set alight the sculpture at the end. The best sculptures from each year's festival are preserved in the Fallas museum that you can visit at any time of year.
The Mercado Central in the centre of Valencia where you can look at all the different food stalls and buy a picnic – don't miss the fish section at the back and you can also try some tapas at the small bar in the Mercado.
The Turia River Park where we spent the day cycling with Angel. The park was created from the bed of the river that used to run through the city but was diverted in the 50s due to flooding. You can hire bikes from several different bike shops in the centre and then ride along as far as the port and the beach.
Going to the city beach which is a favourite place for Valencians to go at the weekend and is the best place to eat seafood or Paella in the restaurants along the boardwalk - you can cycle as we did or take the tram from the centre.
Walking around the centre at night, especially the area around the Cathedral and the Plaza de la Virgin that is close behind it – you'll also find plenty of nightlife in the Bario Carmen
Visiting the modern leisure complex of the Cuidad de las Artes Y Las Ciencias or City of Arts and Sciences, where you'll find museums, cinemas and concert halls as well as the Aquarium or Oceanographic where our kids enjoyed the Dolphin show when we were there.
Best time to visit is spring and early summer or autumn – you'll probably find it too hot in July and August when all the Valencians head for the coast and the beach.
If you enjoyed this travel podcast please check out my other podcasts in my Travel Podcast Archive
Check for the best hotel prices in Valencia and book here.
Other Valencia Podcasts
Listen to my podcast interview about our trip to Valencia at the Amateur Traveler Podcast
Read more travel articles at Travel Blog Home
Don't miss out – subscribe to Heather on her travels
If you enjoyed this podcast, check out all my other Travel Podcasts in my Podcast Archive
January 15, 2009 by Guest Author
Filed under Accommodation, Blogging, Bristol and Bath, Europe, Greece, Guest post, Leisure, London and around, Misc, Spain, Street art, United Kingdom, Valencia, Zakynthos
Here's your chance to catch up with some of the other articles of mine that have been published recently around the web.
Over at Europe a la Carte I'm posting regularly on a Thursday and have covered a few different themes recently;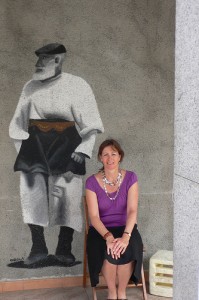 If, like me, you enjoy colourful surroundings, then you'll want to read my post on Great street art around Europe. I wrote about the street-art I've seen, not only in my home town of Bristol but also in Valencia and Orgosolo in Sardinia. When I visit Berlin this spring I'm planning to take a look at the East Side Gallery, where part of the old Berlin Wall has been turned into an outdoor street gallery to celebrate the re-unification and re-generation of Berlin.
Related posts
Bandits and Murals in Orgosolo in Sardinia
Old town Valencia and street-art
Graffiti tourism in Bristol
Inspired by a pre-Christmas weekend in London to do some shopping and take in a show, I suggested you Visit Covent Garden in London. It's an old fruit and vegetable market, now turned into a shopping centre for individual shops, market stalls and street-theatre. The place is teeming with bars and restaurants for that pre-theatre meal and you should also visit the Actor's church and maybe a spot of pampering at the Sanctuary spa.
Related Posts
A free day out in Greenwich in London
An artistic lunch at the V & A
They're changing the guard at Buckingham Palace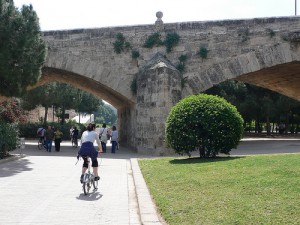 Dreaming of sunnier days, I wrote about Cycling in the Turia Gardens of Valencia when I visited the city with my family in 2008 for some spring sunshine. The Turia Gardens were once the bed of the river that ran through the centre of Valencia which was diverted due to flooding. It's now a string of parks, sports grounds and other leisure facilities and we enjoyed hiring bikes and cycling as far as the port and beach where we dozed in the sun for a couple of hours.
Related Posts
A cycle in the Turia Gardens in Valencia
The city of Arts and Sciences in Valencia
A picnic from the Mercado Central in Valencia
Still on theme of sunshine I enjoyed a  Mama Mia fantasy on the Greek Island of Skopelos, inspired by the film Mama Mia recently released on DVD. The island of Skopelos was chose by the location scouts for it's unspoilt beauty, but all was not as it seems, as Donna's hotel, where much of the action took place was in fact all part of a film set (or I'd be checking in immediately). It all reminded my of my trips to visit my sister on the Greek Island of Zakynthos, although her wedding to her Greek husband was somewhat less fraught with drama.
Related Posts
A hunter's view on Zakynthos
How to find a real Greek taverna on Zakynthos
My top three beaches on Zakynthos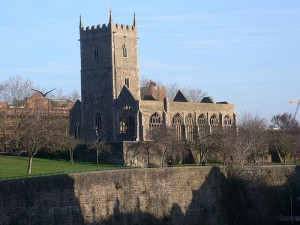 I read that Bristol is one of the top cities to visit in 2009 according to guidebook publisher Dorling Kindersley and it was the only UK city they named. Well, as I've lived in Bristol for 15 years, I already knew that it's a great place to live and to visit, and I gave you some of the reasons you should consider coming in 2009. Well there's the thriving harbour area, many parks, free museums, fantastic shopping, beautiful architecture, historic past and… (need I go on?) Fellow bloggers can always find some tips and maybe even a bed for the night at Heatheronhertravels-central so do let me know when you're coming.
Related Posts
To Bristol cathedral for a contemplative lunch
An introduction to Bristol
A visit from Nomadic Matt
With low cost travel being on the agenda this year, why not travel on a budget with Hospitality Club, the website that brings together likeminded people as travel hosts and travel guests. If you're wondering how you might enjoy more travel destinations at lower cost, you might like to hear about my experiences of being both a host and a guest through Hospitality Club.
Related Posts
A visitor from Riga
Meet the locals in Valencia
Places to visit in Turkey recommended by Sedef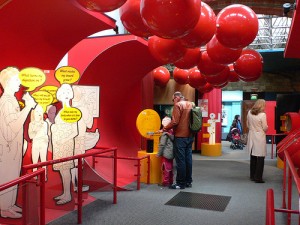 Finally, hot off the press, check out my Guest Post over at Ciao Bambino, published today. Ciao Bambino specialise in family friendly accommodation, but their site also features travel tips and destination guides as well as reviews of hotels and other accomodation that are ideal for family holidays. If you're visiting London with the family, check out my post on Free, family-friendly museums in London in which I reviewed the Big Three museums in South Kensington; the Science Museum, Natural History Museum and the Victoria and Albert Museum. They each make a great half day out with the kids, combined with another activity such as some playtime in nearby Hyde Park. You can see all my photos of the museums on Flickr below;
See my photos of the Science Museum on Flickr
See my photos of the Natural History Museum on Flickr
See my photos of the Victoria and Albert Museum on Flickr
Read more travel articles at Travel Blog Home
Don't miss out – subscribe to Heather on her travels
January 1, 2009 by Heather Cowper
Filed under Devon and Cornwall, Europe, Greece, Italy, Leisure, Rome, Sardinia, Sightseeing, Spain, Valencia, Zakynthos
The New Year is here and one of the pleasures of the holiday time is dreaming of all the places I might visit in 2009. There's a world of possibilities out there. But before I tell you about my plans, I'd like to pause and look back over the last year's adventures. I don't think there's anywhere that I wouldn't love to go back to again and explore more fully.
Centre parcs
We kicked off the New Year with a family get-together at Centre parcs at Longleat, staying in cabins in the woods and relying on our bikes to get around the holiday park. Our teenage crew tried out some different sports and hung out in the indoor pool complex with wave machine and lazy river. It's an ideal place for a family get together but on the downside the cost of cabins in high and almost all the activities cost extra. You can read about it in this article;
New Year in the Forest at Longleat Center Parcs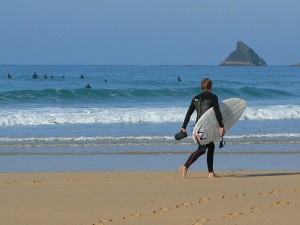 Cornwall
At the start of the year I had a great weekend in Cornwall with friends at Treyarnon Youth Hostel. Despite it being February, the air was clear and the skies were blue and we blew away the cobwebs with walks along the cliff and the beach. The surfers were out too, bobbing like seals in the water. We visited the fishing village of Padstow and took the ferry across the estuary to discover a half buried chapel in the sand dunes. Cornwall is a couple of hours drive from my house, so it's a favourite weekend destination for us, and I'd recommend it for beautiful beaches, great surfing and wild seascapes. Read about my weekend in these articles;
Bright skies and blue seas at Treyarnon in Cornwall
A visit to Padstow and a walk through the dunes to St Enodoc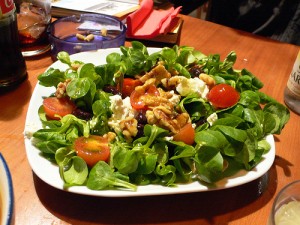 Valencia
At the beginning of April I spent a few days with my family in Valencia, the third largest city in Spain. It's similar in feel to Barcelona which is a little further along the coast, but with a more traditional, Spanish feel. This was one of my favourite trips of the year, partly because the city had a great combination of relaxation and sightseeing, and partly because we made a new local friend who recommended some things that we wouldn't have found on our own. Read about some of the things I enjoyed most in Valencia;
The City of Arts and Sciences in Valencia
An evening out at La Utielana with Angel in Valencia
A cycle in the Turia Gardens in Valencia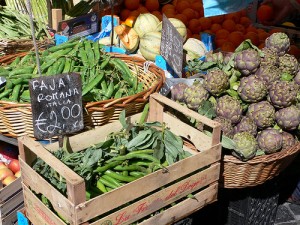 Rome
Late April saw the generations coming together for a long weekend to Rome with my son and my parents. We stayed in a religious guest house near the Vatican and managed to cover most of the must-see sights such as St Peter's Basilica, the Collisseum, Spanish steps and Trevi Fountain. I had mixed feelings about Rome as most places were very crowded and I felt in danger of being ripped off at every turn. I'd like to go back and enjoy some of the less touristy spots at a more relaxed pace, rather than ticking off a list of the obvious sites, but how can you go to Rome and not see the Colisseum? Here are some of my favourite articles from the trip;
The Market at Campo de'Fiori in Rome
The view from the dome of St Peter's in Rome
The turtle fountain in Rome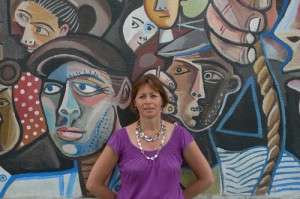 Sardinia
Due to our trip to Ethiopia being postponed, I planned our August holiday in Sardinia at short notice, attracted by a combination of cheap flights, warm weather and the beautiful coastline. We stayed in a campsite bungalow in the resort of Cala Gonone then moved inland into the mountains for a few days at the end of the holiday. We enjoyed the swimming, snorkling and boat trips but after a while the children got bored, as it was too hot for many of the other activities such as bouldering or mountain-biking. I'd love to explore Sardnina more fully and would go in the spring or autumn with a hire car to tour and see all the different areas. Here are some of my favourite articles from the trip;
Sea caves and a boat trip in Sardinia
Swimming in rock pools near Gola Gorrupa in Sardinia
Bandits and Murals at Orgosolo in Sardinia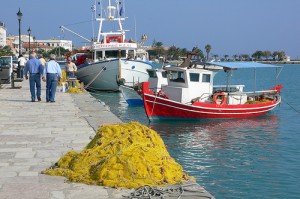 Greece
In October, we enjoyed some late-season sunshine on the Greek island of Zakynthos. As my sister has lived there for 20 years, I've been many times before, but this time I was able to write about the island on my blog. We always stay for a week, and hire a car for part of the time, so we can get around to some of the beautiful beaches and other sites. I made some new discoveries this year and although we experienced warm sunshine, the cyclamen and pruning of the olive trees signalled that autumn was on the way. Here are some of my favourite articles from the trip;
My top three beaches on Zakynthos
Sunday morning coffee and glika on Zakynthos
A tour of Romas Mansion on Zakynthos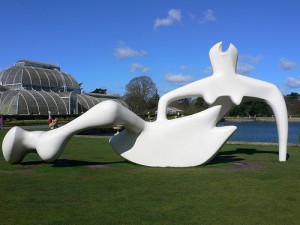 In between the organised holidays, I've been out and about in my home patch of Bristol, in Richmond and London where my parents live and down to Devon to see friends. Here are some of my favourite articles from last year that bring back the things I saw on my days out;
A garden party at Buckingham palace
The View from Richmond Hill
Henry Moore at Kew Gardens
Castles and Cream teas at Dunster in Devon
Hunting the Ash-black slug on Dartmoor in Devon
The one that got away
My big disappointment was that we didn't get to Ethiopia, where we have friends working for the next year or two. Unfortunately the dates just didn't work out and at short notice I organised our summer holiday in Sardinia instead. I have high hopes that we'll be able to get to Ethiopia this year instead, as our friends are now settled and keen to take us camping by the southern lakes (stay away from the hippos) and searching for the rare Abyssynian wolf. Read about my plans in this article;
When I tell people I write a travel blog, their next question is often 'so do you travel a lot then?'. Having reviewed a year's travel I'd have to say the answer appears to be yes (for someone who's working with a family). And yet most of my family and friends travel just as much as I do, so I'm certainly not an exception. I've concluded that travel is a state of mind and my blog is a way of sharing and experiencing that travel to the full. So here's to a Happy New Year of travelling and blogging in 2009 – I'll be sharing my travel plans with you very soon.
More Sardinia articles to enjoy
A tour of the best beaches in Sardinia
Camping at Cala Gonone – in Sardinia
The Museum of Costume in Nuoro
Read more travel articles at Travel Blog Home
Don't miss out – subscribe to Heather on her travels