Lisbon is divided into districts and each one of them is special on its own way. Some of them are more traditional, others are more modern. Some of them are fancier, others are more adventurous. And together they transform Lisbon into what it is. In this guest article, Lisbon expert Julia Vilaça recommends five different neighbourhoods which will give you a complete overview of Lisbon and its special character.
1. Alfama
Alfama is one of the most famous neighborhoods in Lisbon because of its traditions and it's considered the "Fado's Birthplace". It's an area with narrow labyrinth streets, that transform the neighborhood into one of the most fascinating. For a genuine visit to Lisbon with a pretty cool lookout at the end, visit Alfama, listen to some fado and enjoy the viewpoints. "Portas do Sol" is one of the most fantastic viewpoints and if you want a place to stay, you can choose Hotel Memmo Alfama. In Alfama you can also visit the National Pantheon and Casa dos Bicos – the José Saramago foundation house.
2. Alcântara/Belém
The Discoveries Monument, Belém Tower, Jerónimos Monastery, National Coach Museum, Electricity Museum and many other monuments are located in Alcântara/Belém – it's great for walking around (especially when the sun comes out) and to discover Portuguese history, since most of the monuments related to the discoveries are located here. In Belém, you'll find something for everyone. And you should definitely try the Portuguese pastries – Pastéis de Belém. Enjoy the sunset at Espelho D'Água and stay at Altis Belém Hotel.
3. Chiado
If you like to shop, this is the perfect place. Chiado brings together lots of stores, restaurants, cafés and little shops – you should definitely try the chocolate cake from Landeau and have a cup of coffee with the famous Portuguese writer Fernando Pessoa in A Brasileira. Are you looking for traditional souvenirs? Or maybe a cool trendy piece for your closet? You're going to find it in Chiado because modern brands cohabit with centenary premises (here you can find, for example, A Vida Portuguesa and Luvaria Ulisses). Lisboa Carmo Hotel is a great option if you want to stay in the heart of the city. And if you want to go to the theatre or see some street artists, Chiado is also the place!
4. Bairro Alto
Some people just call it "Bairro" and it's one of Lisbon's alternative areas. In Bairro Alto you'll find art galleries, bars like PARK (for a great sunset), local stores… It's a very traditional area during the day and, at night, it transforms itself into a trendy neighborhood –there's music, drinks and fashion all over the place. It's one of Lisbon's most diverse districts and although it's not super quiet at night, it's also great if you want to go out and enjoy the hours after the sun goes down. During the day, travel up the 7th hill by hopping on one of Lisbon's famous elevators: Bica or Glória.
5. Parque das Nações
The most modern part of the city, with a business side. Thanks to Expo '98, it was fully renovated (some people call it "the Expo area") but in Parque das Nações you can enjoy a different perspective of the city. MEO Arena, the Pavilion of Knowledge and the Lisbon Oceanarium are located here, so it's a great area to take the kids. For an even cooler experience, take a ride on the cable cars!
Author Bio: Thanks for this article to Julia Vilaça who writes at Lisboa Cool and is an avid collector of happy moments. Her dream is to help people discover the coolest places when they travel.
If you're looking to book a Hotel in Lisbon, compare prices and book on my Hotel Booking page powered by Hotels Combined – I get a small commission at no extra cost to you. Thanks for your support!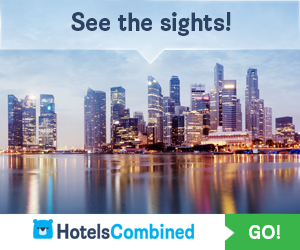 Pin It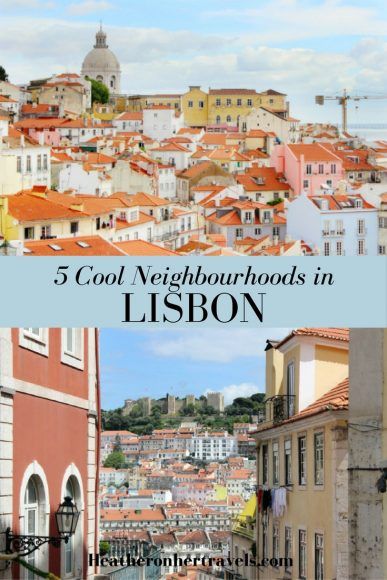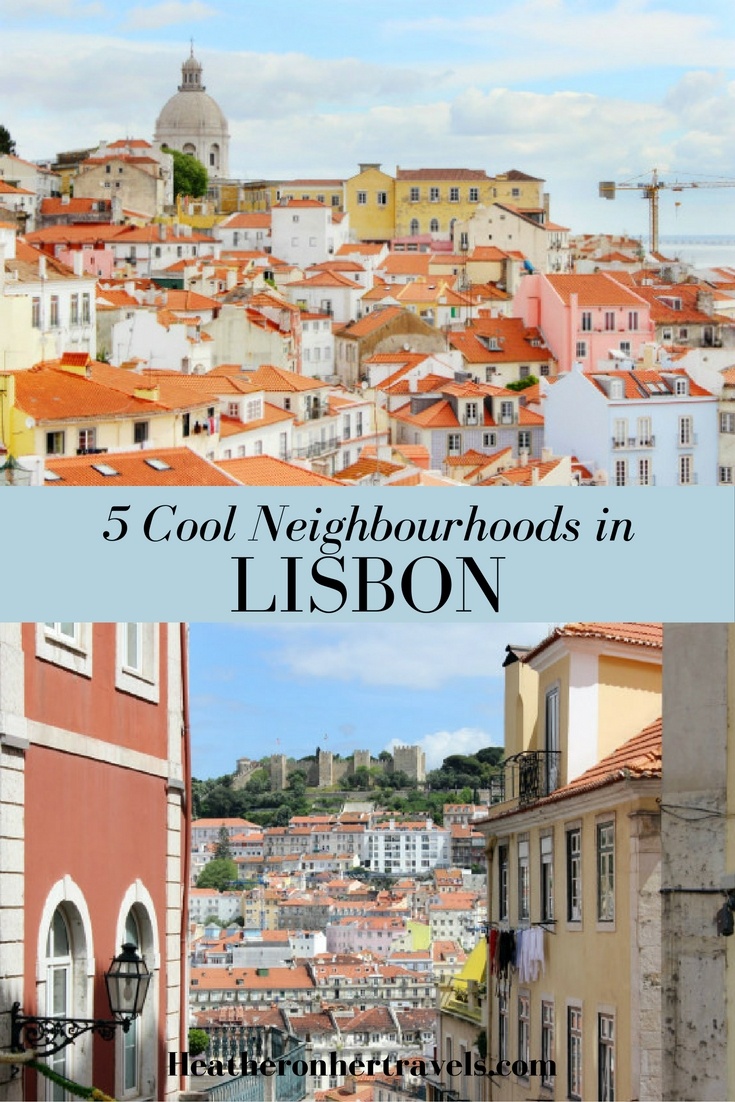 This article is originally published at Heatheronhertravels.com – Read the original article here
You'll also find our sister blog with tips on how to build a successful travel blog at My Blogging Journey
Think of Kenya and you no doubt picture prides of lion prowling open grassland, giraffe grazing on acacia leaves and elephant cooling off in waterholes. Safari rightly plays a huge part in most Kenya trips, but your experience can be further enriched spending a few days at Free the Children's Me to We initiative.
Operating just outside of the Masai Mara National Reserve, the initiative supports local communities in a variety of ways, from educational and medical development to hygiene around the home. During your holiday with Audley Travel, you can get involved in some of its projects allows you to contribute to sustainable change and make a real difference to people's lives, as Mark Gillies, East Africa Specialist at Audley Travel, explains.
About Me to We
Me to We itself is a social enterprise that was established by Canadian charity Free the Children. It allows visitors and volunteers to access and experience the charity's development projects in Kenya and seven other countries around the world.
This can include anything from acquiring clean water and improving access to medical facilities to smoothing the way for women to make a living for themselves. It can also involve setting up schools for girls who wouldn't otherwise receive secondary education.
In Kenya, Me to We is run from Bogani Cottages & Tented Camp – a safari-style camp just north of the Masai Mara. Here, visitors not only sleep and eat, but undertake activities beneficial to the local community. They might find themselves helping to build health centres, or collecting water for 'mamas' (local women).
The experience
When I initially heard about Me to We, I was a little cynical. Over the 18 years that I've regularly visited East Africa, I've seen a number of community projects set up with good intentions, only to fade away a few years down the line.
I was therefore taken by surprise when I finally visited the initiative with Audley Travel. The extent of local support for Free the Children's work is exceptional, and a testament to their achievements. Setting realistic aims, their fairly simple ideas have reaped extensive results in many areas of local life. Not only this, but the positive effects have been maintained over the 15 years they've been operating here.
What I liked about the Me to We experience was the feeling that you're an active participant in the work, rather than a passive bystander. You're right there digging gravel, pushing wheelbarrows and carrying tools. It's about getting dirty and speaking to local people, whose gratitude is shown in their warm welcome and wide smiles. Speaking basic Swahili myself, I can usually tell when greetings are genuine or simply out of politeness. But everywhere I went here, people's pleasure in seeing me was unmistakable.
Activities
During your stay, you'll be in a group of around 12 – usually a mix of ages, from families with children to solo travellers and retired couples. Together with a Maasai guide and a Me to We facilitator, you'll engage in a number of different activities.
During my time at Bogani, I helped to build an accommodation block for doctors. Contributing to something I knew would be appreciated by the community was really rewarding. I was also able to learn more about the project by talking to Me to We volunteers and local people as we worked together.
I visited the home of Mama Joyce, who shared her beading techniques with us. Like many other mamas, she's able to generate an income from her craft to support her family. Previously, women here were completely dependent on men to supply food and money. Yet with the help of Me to We, they've been able to learn a craft and sell their products to a wider market.
Mama Joyce was also happy to answer any questions we had about village life, and in exchange for her time we collected water for her from the Mara River. While only 200 m away, carrying heavy bucket loads of water was quite a challenge, and was yet another way for us to appreciate the rigours of daily life here. Together we were able to collect enough water to last Mama Joyce at least three days.
Another activity I enjoyed was venturing to a local market, armed with some Kenyan shillings and a list of items that the village needed. Strolling through the stalls displaying fruits, fresh flowers and woven baskets, I bartered with the market sellers while soaking up the atmosphere.
Back at the camp, you can try out some of the traditional weapons used by Maasai warriors under the tuition of Maasai field guides. These include spears, throwing sticks, and bows and arrows, which you use to hit a target. It's a fun way to learn about Maasai culture in an informal way. I was even given my own throwing stick as a keepsake, and it now sits proudly in my home.
Kisaruni All Girls Secondary School
By far the best thing I did was visit Kisaruni All Girls Secondary School. Opened by Free the Children in 2011, it offers hundreds of girls the chance to further their education. In Kenya, secondary schools are unaffordable for many families, and boys have priority.
All of the young women I met here were incredibly inspiring. Seeing their passion for education and listening to them talking about their aspirations to be doctors, engineers, nurses and accountants was really eye opening. I was left in no doubt that most of them would achieve their ambitions.
We were given a tour around the school, not by teachers, but by the head girl and two prefects. They addressed us confidently as they showed us the building's facilities and spoke about the school's values.
One thing that stood out was the school's efforts in promoting a sense of community and bridging differences between the local Maasai and Kipsigi cultures. The contrasting lifestyles of these two peoples (Kipsigi hold areas of land that they cultivate, while Maasai move around with their livestock) have been the cause of bitter feuds and violence for many years. But in this school, pupils celebrate what unifies them.
The hard work of the pupils, teachers and Free the Children/Me to We has also paid off in the girls' academic achievements. 2016 saw the very first year group to pass through the school graduate with the highest marks in the whole of Kenya.
Bogani Cottages & Tented Camp
Situated around a two hour drive north from the core area of the Masai Mara and an hour's light aircraft flight from Nairobi, the camp is surrounded by open farmland dotted with small villages. The tents are comfortable, with electricity, hot showers and flush toilets, and there are several cottages to accommodate families.
Buffet-style meals, consisting of European dishes with the occasional local delicacy, are served in the camp's main communal area. Something I always remember about the camp is how involved the catering staff are. Unlike in many safari camps, where they're friendly but unobtrusive, at Bogani they're very much a part of the conversation. They'll greet you, ask about your day and proudly introduce the dishes.
Combining Me to We with safari
A Me to We stay works well with a safari in the Masai Mara National Reserve. Both are very powerful but completely different experiences.
Me to We gives you the opportunity to add to a very positive story of development within Kenya. You learn a lot about yourself and your travel companions, as you're taken out of your comfort zone and have to turn your hand to things you wouldn't normally do.
A short drive allows you to enter an entirely different world. A safari in the Masai Mara is all about those close encounters with wild animals – watching lion prides lazing in the sun and wildebeest frantically crossing the wide and fast-flowing Mara River.
A huge grassland area in the southwest of Kenya, between July and October the Masai Mara plays host to the Great Migration. This is a wildlife phenomenon where millions of wildebeest, zebra and antelope follow the rains, attracting predators such as lion, leopard and crocodiles.
The reserve is also home to the Big Five (lion, leopard, rhino, elephant and buffalo), along with cheetah, hyena and a variety of birdlife.
Along its edges are private conservancies where many of the camps and lodges are based. Their experienced and knowledgeable guides will lead game drives and walking safaris through the open grassland. In the evening, you'll share candlelit meals beneath the stars.
Getting there
After flying to Nairobi for your holiday with Audley Travel, a Me to We facilitator will meet you and transfer you to a hotel for the night. The next day, you'll take an hour's flight by light aircraft to the Masai Mara. An hour's drive past fields of grain and rural villages will see you reach the camp.
Practicalities
A trip combining Me to We and a safari suits anyone with an interest in wildlife, Maasai and Kipsigi cultures, or social development and conservation issues. It's also for people who want to experience what life is really like in rural Kenya away from the regular tourist spots.
Families are well catered for, with all guides speaking English and activities offered specifically for children. It's also easy and safe to travel solo: you'll stay within your group once you arrive and the journeys are all escorted.
July to October is the best time for safaris in the Masai Mara as the Great Migration is in full swing and temperatures are comfortable. The only time I wouldn't recommend visiting is between the end of March and May, when rain is heavier and more frequent.
About Mark Gillies
Mark Gillies is an East Africa Specialist at Audley Travel. His first experience of the region was in 1998, when he spent three months working as a research assistant on a biological survey programme in southern Tanzania. There hasn't been a year since that he hasn't been back to Africa, whether for work or adventure.
It was while working for a travel company that he encountered Kenya and grew to love its wildlife and its people. Since joining Audley, he's visited Kenya, Tanzania, Rwanda and Uganda, furthering his passion for the region.
This article was brought to you in partnership with Audley Travel
Read More articles from Audley Travel
A guide to volcano hiking in Indonesia
A guide to gorilla trekking in Rwanda
Russia for Art Lovers – where to go in Moscow, St Petersburg and the Golden Ring
Pin It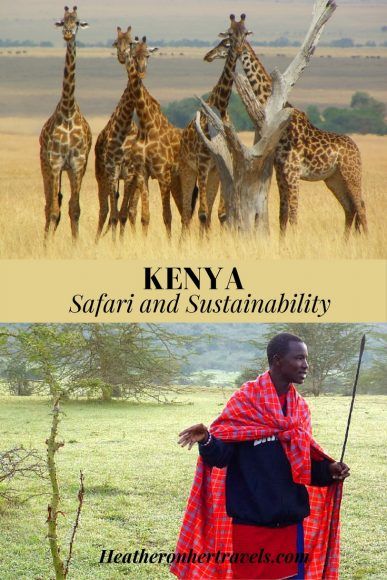 This article is originally published at Heatheronhertravels.com – Read the original article here
August 11, 2016 by Heather Cowper
Filed under Art and design, Bristol and Bath, Eating and drinking, featured, Leisure, Museums, Sightseeing, Street art, United Kingdom, Walking
On a sunny afternoon in Bristol the harbourside is buzzing. Locals with an after-work pint in their hand spill out onto cafe terraces or soak up the sunshine with their legs dangling over the harbour wall. At the weekend families gravitate to the harbour, dipping into the free museums and galleries or watching the boats on the water, while the creative types hang out over brunch in one of the numerous cool cafes.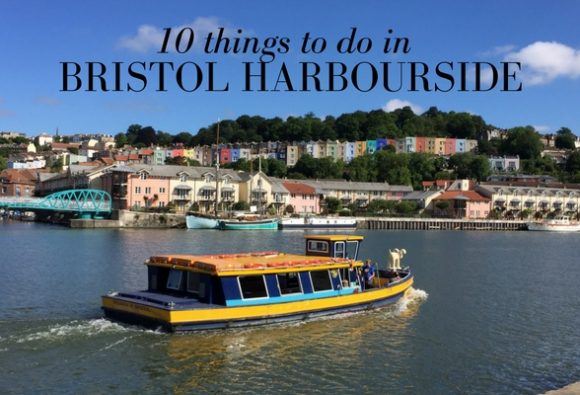 Once the heart of Bristol's industry and commerce, the harbour has been reinvented as the city's playground. As a local of Bristol for over 20 years I'm here to take you on a walk around the Bristol's harbourside to share some of the cool places that I enjoy. So let's start at….
1. Millennium Square
Built in 2000 to celebrate the turn of the century, Millennium Square is a place to hang out, bring the kids for a picnic, watch sporting events on the big screen or move on to one of the many bars nearby for a drink with friends. The veg beds run by Edible Bristol are full of lavender, herbs, yellow sunflowers and a few miniature apple trees. Take a seat next to statues of Bristol's literary figures like Thomas Chatterton and William Tyndall, not to mention Archibald Leach a.k.a the suave Hollywood star, Cary Grant who was born here.
Mobile getting a bit low? No problem! The energy tree has small solar panels at the end of its branches and there are USB points where you can plug in and recharge. On the other side of the square is a water fountain for you can fill up your bottle – all part of the initiatives that went into making Bristol a European Green Capital. Possibly the best loved spots in Millennium Square are the water features – shallow pools where children splash, pillars with water rippling down them and pools where it spills over the rim. On a sunny day they provide hours of good clean fun that won't cost you a penny.
Where to Stay? For a modern base in the city with 24 hr reception check out Ibis Bristol Centre which is right on the square or for classic luxury, the Bristol Marriott Royal Hotel is just a few minutes walk away on College Green.
And if you're in Millennium Square with the family, why not pop into…
2. At Bristol Science Centre
This hands-on science centre is great for kids and teenagers, with handles to turn, buttons to press, things to build and something to see, smell, touch wherever you turn. On the ground floor it's all about us and our bodies – test how high you can jump or fit your body's organs into the body like a jigsaw puzzle. On the other side of the room you can turn the Heath-Robinson style water wheel or make a miniature parachute fly. There's a whole area devoted to food and where it comes from – you can compare what a sumo wrestler and a farmer in the Andes eat for breakfast.
Upstairs a big section is all about animation, based on the Wallace and Gromit films created in the city by Aardman Animations. You can also blow giant bubbles and find out how astronauts wash in space, which leads us neatly into the shows in the Planetarium – that's the big silver ball that you see outside in the square. Check out the At Bristol Website
From Millennium Square we'll cross Pero's bridge, with horn like weights that balance the bridge when it occasionally opens to let the large ships pass through. It's named after the Pero, the slave servant of 18th century Bristol merchant John Pinney, who built a home just off Park Street that's now open as the Georgian House.
Just before the bridge there's a covered arcade of bars and restaurants where you'll find the tourist information centre. Next door the Watershed Arts centre has an upstairs cafe that overlooks the water and is popular with creative entrepreneurs who hold informal meetings across their open Macbooks.
On the other side of Pero's Bridge is a favourite place to catch the evening sun, sitting on the harbour wall with a drink in your hand. Bring your own or buy your drinks from The Grain House run by the YHA or the Arnolfini bar.
Where to Stay: The Bristol started life as a motel and is actually a listed building for the 1960s concrete facade but inside the rooms are stylish and welcoming with fab harbour views. Those on a budget should check out the YHA Bristol with shared dorms and private rooms – you can't get a better location for the price.
Once on this side of the harbour it's worth a stop at…
3. Arnolfini Arts Centre
The Arnolfini is one of my favourite contemporary art centres, housed in one of the old stone warehouses and because it's free I always like to pop in and see what's going on. Once I saw a group of dancers twisting silently with only those wearing headphones hearing the music they were dancing to. Another time I hopped from one upturned log to another around a room filled with just a few inches of water. The ever changing exhibitions always provoke and question, but don't expect to find pretty pictures in here. I often pop up to the second floor just for the pleasure of looking back down across the whole harbour at the window by the loos.
Out on the quayside sits John Cabot or Giovanni Caboto, a Genoese explorer who has given his name to a number of parks, towers and shopping centres across the city. In 1497 he sailed from Bristol in The Matthew, a surprisingly small ship to cross the Atlantic all the way to Newfoundland. The replica of the original ship now sits on the other side of the harbour – more of that later.
If you're inclined you could turn left after the footbridge for a quick detour to Bathhurst Basin where there's a small marina. It's mainly a residential area but The Ostrich Inn, once a haunt of sailors and slave merchants, is a fine place to sit outside with a drink on a sunny day. The Michelin star restaurant Casamia recently moved here with the same team opening Pi shop next door serving gourmet pizza overlooking the water.
Where to Stay: The Mercure Holland House is a convenient 5 minute walk from this end of the harbour close to St Mary Redcliffe church, with modern rooms, an indoor pool and is well placed for Bristol Temple Mead.
Retracing your steps, our next recommended stop is the free museum at …
4. M-Shed
I have memories of when this old warehouse in Bristol's docks was the Industrial Museum and once attended an amazing play about the life and times of the harbour where the doors onto the quayside revealed a banana boat which formed part of the performance.
Now M-shed is a fantastic free museum that shows off the varied, vibrant and multicultural life of Bristol through exhibits on the ground and first floor and special exhibitions on the second floor. The ground floor covers life in Bristol, our diverse neighbourhoods, transport and a taste of Bristol during the blitz. The vintage double decker bus is always popular with families climbing on board and if everyone seems to be gazing at the floor it's because they are trying to find their own house on the street map of Bristol.
Upstairs on the first floor it's all about the people of Bristol and the commerce of the city. See the metal tables or 'nails' where merchants did their business, leading the expression 'Pay on the Nail' and learn about Bristol's slave trade on which the wealth of the city was built.
One of my favourite views is from the second floor balcony where you look out across the harbour and get a birds eye view of the cranes that are part of the museum's industrial heritage. Sometimes you'll hear them speak out and tell their story.
A little further along the quayside, you'll find another part of Bristol's history in …
5. The Matthew
I mentioned earlier about John Cabot, who Bristolians like to claim as their own but who was actually from Genoa and sailed to Newfoundland in his ship The Matthew. Sadly the original Matthew is no longer around, but a replica was made in 1997 to sail across to Newfoundland and mark the 500th anniversary of the original voyage. The ship is now based in Bristol harbour and if you see her moored close to M-Shed you can generally go on board and have a look around.
It's difficult to believe that a ship this small would have made it across the Atlantic – the life of a sailor in those days was certainly a pretty perilous and uncomfortable existence!  It's free to go on board for a look around and they also run regular 1 hr sailings around the harbour as well as special fish & chips or afternoon tea trips. Check the Matthew website for upcoming events.
By now you may be ready for a stop at one of the many …
6. Cool coffee shops
Bristol Harbour abounds with places to stop for a coffee, snack, after work drink or delicious meal and there are plenty of independents that you won't find on every high street. I've made a bit of a list below of all my favourites so that you can find a great place to stop wherever you are in your walk around the harbour. In the spirit of full disclosure I haven't necessarily eaten at all of these but have selected those I would happily try based on their style, menu and reputation.
Around Millenium Square
The area immediately around the square is mostly the province of chain restaurants which are popular with the after work crowd for a beer and bite to eat. These are larger establishments and you'll often find happy hour or other offers, so best to walk around and see what catches your fancy. I also like the upstairs cafe at The Watershed for lunchtime or early evening meetings as they serve tasty, healthy food and you won't feel self-consious getting out your laptop, plus there's a great view over the water.
Around Anolfini and M-shed
Arnolfini Cafe – The cafe for the free contemporary art gallery that I already mentioned serves coffee, cakes and sandwiches, salads and charcuterie platters. They have a section of tables by the water if you want to eat outside or grab an after work drink. Open 10am – 8pm
Mud Dock Cafe – I haven't been here for a while but it's best known for the cycle shop on the ground floor and roof terrace above that overlooks the harbour. It's always packed on a sunny day, serving coffee, brunch, tapas from 10am-6pm then dinner until 10pm.
The Ostrich Inn – A taste of the old Bristol of sailors and pirates who frequented the inn in the 18th Century. Inside it's traditionally atmospheric although the seating space isn't huge, but comes into its own in the summer where there is loads of outdoor seating overlooking the water.
Pi Shop – The Michelin star Casamia restaurant recently moved to the new General development beside The Ostrich Inn, and they've also opened Pi Shop next door. Run by the same team it serves sourdough pizza made in a wood fired oven and home-made ice cream with a casual 'Napoli meets Bristol' feel and some outdoor tables overlooking the water.
From M-Shed to SS Great Britain
Just behind M-Shed is Wapping Wharf, which as I write is nearing completion with many of the restaurants now open. Once it's all complete there will be even more food vendors operating out of shipping containers in the Cargo complex, but to tell you about what's there already…
Pizzarova * – serving take-away pizza freshly made in their wood-fired oven in the shipping crate which you can eat on the tables outside or on the wooden benches just opposite beside M-Shed. I tried one of their pizzas which was good value, tasty and I liked their easy going approach of letting your choose whatever combination of toppings and the price is the same.
Wild Beer – If you're looking for an after work or any time beer, the freshly opened Wild Beer offers around 20 draught beers from their own Somerset brewery among others, together with a connoisseur's version of fish and chips.
Mokoko Bakery and Cafe * – serving an delicious selection of cakes and pastries with a few quiches to order with colourful salads. You can eat them inside, on the outdoor tables or buy to take away with an excellent coffee.
Better Food – It's local, organic and ethical at Better Food which is half an enticing grocery store and half a cafe selling organic lunches, fresh juices and teas and coffees. In this and their other Bristol stores they stock local producers and artisans, to support a 'shop local' philosophy.
Brunel's Buttery – a short walk along from Wapping Wharf is Brunel's Buttery, the die-hard Bristolian's favourite, serving steaming mugs of tea, bacon butties and cones of chips from a small brick kiosk halfway between M-Shed and SS Great Britain. All the seating is outside and the seagulls will swoop down for anything you don't finish.
Around Underfall Yard
The Cottage Inn – a local's favourite on Baltic Wharf, this Victorian stone pub has an outdoor terrace by the water for a pint of local ale on a sunny evening accompanied by some classic pub grub.
Pickle Cafe at Underfall Yard * – One of my 'new' discoveries this small cafe is inside the Underfall Yard visitor centre and offers stylish breakfast specials and sandwiches, with a tempting selection of cakes and excellent coffee. There are a few tables inside but it's mainly one to sit outside on a sunny day right beside the harbour.
Between Underfall Yard to Millennium Square
Spoke & Stringer *- Right opposite SS Great Britain (you can get the ferry across) this is possibly my favourite harbourside cafe. It's connected to the shop next door selling lifestyle surf and bike gear, with a couple of Harley Davidson's parked outside and a thriving Instagram account to hammer home the style credentials. The food (brunch dishes by day, pintxos by night) is both delicious and beautiful and it's fun to be inside or outside – but outside is a real suntrap and you get the view of the SS Great Britain and harbour.
* The ones marked with a star are my personal tried and tested favourites
Now you're fully refreshed, we'll walk along the harbour to reach Bristol award winning harbourside attraction…
7. SS Great Britain
I love the stories behind the SS Great Britain. Launched in 1843 as the first iron steam ship it was designed by the great Victorian engineer Isambard Kingdom Brunel, the man behind the Clifton Suspension Bridge and Temple Mead Station. The ship ended its days as a rusty hull in the Faulkland Islands and was brought back to Bristol in 1970 to start a lengthy restoration process on the journey to becoming the splendid visitor attraction, with all flags flying, that you see today.
If you start your tour below the water covered glass that surrounds the ship you can see the hull below the waterline and pass through the museum with plenty of interactive exhibits explaining the maritime history surrounding the ship. Once on board you'll find out what life was like for the different classes of passengers who sailed in her. While the first class passengers enjoyed elegant dining, you'll also see the cramped bunks in steerage that would have reeked of stale ale and sweaty laundry. The sights, sounds and even smells of life on board have been recreated, right down to the rats running around (luckily enclosed) and the cow on deck to provide fresh milk.
For the daring there's the chance to Go Aloft in the ship's latest activity where you climb up the rigging to the crow's nest and then inch your way along the yard-arm – rather you than me! For more information check the SS Great Britain Website.
From here you can easily take a detour to Spike Island creative hub which provides a work and exhibition space for artists and small creative businesses. They often have exhibitions and the Spike Cafe serves organic dishes and drinks.
And there's a Banksy too! It's not so easy to find if you didn't know it was there, but if you find your way to the streets at the back of SS Great Britain, you'll find it off Hanover Place close to The Orchard Inn, painted on the back of the Dockside Studios. It's actually marked on Google Maps. Search for Banksy's 'The Girl with the Pierced Eardrum'.
From here walk along the harbour-side path until you reach the end of the harbour and …
8. Underfall yard
The pumping station for the Bristol floating harbour is another authentic part of the city's industrial heritage that has recently been restored to make a fascinating visitor attraction. It's a working shipyard where beautiful wooden boats are brought to be work on – take a peep into the door of the big shed to see the hull of a ship taking shape.
The new visitor centre which is staffed with enthusiastic volunteers has a room sized map table of the harbour and hands on activities that show the engineering that went into keeping the harbour free of silt, so ships could enter and Bristol's trade continue uninterrupted. Ask to have a demonstration of the Human Accumulator where you and your friends are lifted slowly up to provide enough force to turn the sluice paddle. The visitor centre also houses the highly recommended Pickle Cafe for coffee, cakes and sexy sandwiches with names like Hot Chick and Killer Courgette. More information on the Underfall Yard website.
You've made it to this far to the end of the floating harbour, so you may like to walk a little further to the Create Centre which is mainly open on weekdays. The centre features events and exhibitions related to the environment including a purpose built eco home to give practical ideas for greener living.
If you don't fancy walking all the way back to Millennium Square you could take …
9. A Boat trip around Bristol Harbour
There are a few different options to get to around the harbour by water – it's the original and best way after all. Bristol Ferry Boats provides a regular service throughout the day around once an hour, taking visitors and commuters from City steps at one end of the harbour (just beyond Pero's bridge) to the Pump House at the other (by Underfall Yard). If you've just shlepped all the way along the route I've described and can't face the walk back then getting the ferry by Underfall Yard (Nova Scotia stop) will save your legs.
They also run public trips around the Avon Gorge or along the River Avon that will give you an enjoyable few hours on the water spotting wildlife or seeing the harbour's iron bridges and architectural features. Bristol Packet Boat trips run similar regular tours around the harbour and have a kiosk just beside SS Great Britain where you can see what's on and buy tickets for their next trip.
For a short ferry ride that crosses the harbour at a convenient point, hop on the 7 Boats ferry by SS Great Britain which takes you to the landing stage near Spoke and Stringer on the opposite side for 90p one way. No timetable – it just goes constantly back and forth so you'll never wait long for the next one.
If you've taken the short cut by ferry from SS Great Britain to the other side, it's not too far to walk back to Millennium Square, past a lovely reed bed which makes a habitat for ducks and other wildlife.
But if all this walking seemed a bit tame to you, perhaps you'd like to try…
10. An adventure out on the water
Stand up paddle boarding is the latest craze to reach Bristol harbour and you'll often see a few people paddling around the harbour. SUP Bristol run regular weekeday evening and Saturday sessions where you'll be shown how to paddle safely and spend a few hours having fun on the water.
If you'd rather try a canoe, The Adventurous Company offer guided trips around the harbour in an open Canadian style canoe that takes 2-3 people. Finally Cycle the City offer daily guided cycle tours around the harbour on a comfortable and stylish Pashley bicycle and also hire bikes (need to book in advance) from No 1 Harbourside which is by the Watershed and Tourist Information Centre.
So now we've made a circle around the harbour and are back where we started at Millennium Square. Of course it would be rash to suggest that you can do justice to all the places I've mentioned in one day. Instead I'd enjoy the walk and just stop at one or two that catch your imagination, fortifying yourself with a few coffee and lunch stops along the way. If you'd like to make a weekend of it and combine your day in the harbour with some of Bristol's other fine neighbourhoods, my recommendations for places to stay are below.
Where to stay around Bristol's Harbourside
I've mentioned all of these hotels in the article, but here they are again ranged from budget to luxury.
YHA Bristol – for budget travellers with shared dorms and private rooms – you can't get a better location for the price.
Ibis Bristol Centre – a modern base in the city with 24 hr reception check right on Millenium Square.
The Bristol – started life as a motel and is actually a listed building for the 1960s concrete facade but inside the rooms are stylish and welcoming with fab harbour views.
Mercure Holland House – close to St Mary Redcliffe church, with modern rooms, an indoor pool and well placed for Bristol Temple Mead station.
Bristol Marriott Royal Hotel – classic luxury, a few minutes from the harbour on College Green.
Visitor Information for Bristol
For more information on what to do in Bristol and what's on when you visit, check the Visit Bristol website
Pin It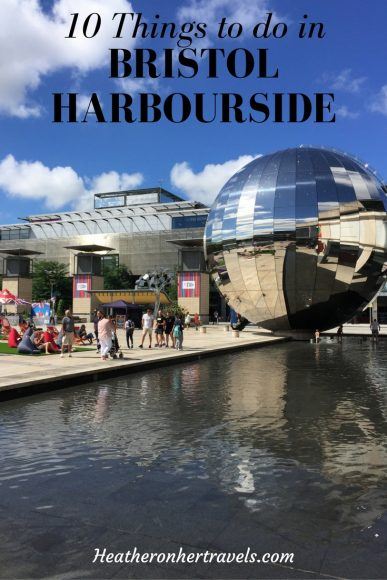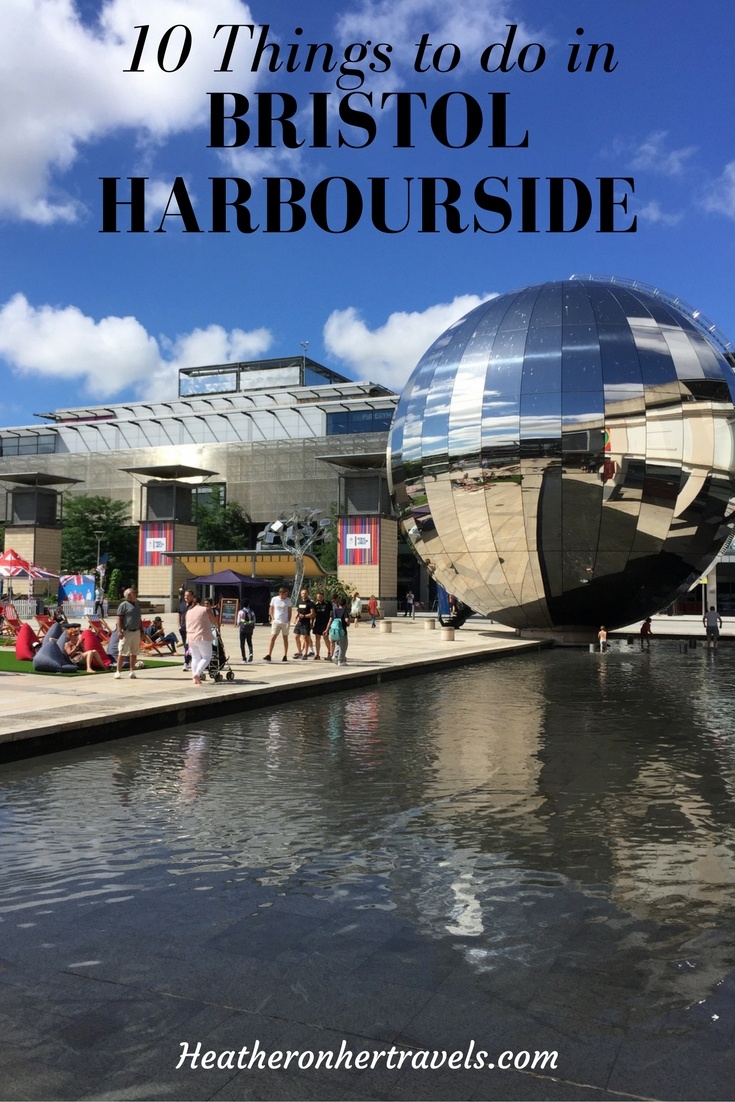 This article is originally published at Heatheronhertravels.com – Read the original article here