January can be a very dreary month! The seasonal festivities are over and we have to talk sternly to ourselves to rekindle a bit of motivation when the skies are grey. To banish the January blues, this is the time I plan my travels for the year ahead, often scanning Instagram for ideas and inspiration. If you like to tick off a few bucket list destinations each year, CEWE Photoworld have come up with a cool infographic of the world's most instagrammed places based on popular landmark hashtags – take a look at it here.
A few of these popular spots are ones that I've visited, like the Eiffel Tower, Notre Dame, the Acropolis and the Alhambra. Others, such as Burj Khalifa, Machu Picchu and the Taj Mahal are still on my bucket list but I hope I'll be able to tick them off before too long. When I was last in Paris all our walks seemed to radiate out from Notre Dame in the very heart of the city, so I thought I'd share a few tips on where to get the best images of this beautiful landmark, the ones that will be making your friends jealous when you post them on Instagram!
Since it's free to visit Notre Dame cathedral, this masterpiece of Gothic architecture attracts 14 million visitors a year, so the facade of the cathedral is often difficult to photograph without crowds of tourists swirling in the foreground. If you visit in spring, autumn, or even winter the crowds will be less than in high summer and on a blue-sky day you can get beautiful photos looking upwards at the intricately carved facade.
With 1.1 million shares on Instagram (just check out the #NotreDame hashtag) this is the 5th most shared landmark in the world! It's possible to climb the 402 steps inside the towers of Notre Dame cathedral, to get those panoramic shots over Paris, as well as getting close to the famous gargoyles, and reaching the belfry at the very top.
If you circle to the back of the cathedral, you'll find the Place Jean-XXIII which can be a lot calmer and has benches where you can sit and relax or eat a picnic. From here you see the cathedral's flying butresses that encircle the chancel, supporting the walls and roof, as well as enjoying the grassy space and floral displays.
From Place Jean-XXIII I'd recommend crossing the small bridge of Pont Saint-Louis onto Île Saint-Louis, the smaller of the two islands in the Seine. Stroll along the Rue Saint-Louis, admiring the gorgeous old mansions, shops and galleries while soaking up the village atmosphere. My friend runs Galerie Kara with elegent jewellery and objets from India and Asia, and foodies will want to try the delicious ice cream at Berthillon. Read about my weekend in Paris here
Alternatively, you can walk across Pont de l'Archevêché to the Rive Gauche or Left Bank of the Seine – it was covered with love locks last time I was there. The river provides a beautiful setting for photos to frame the Notre Dame Cathedral, especially if you take your viewpoint on one of the bridges further down river.
If you get a little weary of the crowds around Notre Dame, I'd also recommend heading further down the river to Canal Saint Martin and Bassin de l'Arsenal. They remind me of Regent's Canal in London, with houseboats in the heart of the city. From here you can access a riverside walk and get further viewpoints along the river, of Notre Dame in the distance. Read my article about Notre Dame Paris here.
So what about those other most instagrammed landmarks which you can find on the infographic from CEWE Photoworld?
The Eiffel Tower in Paris
According to the infographic, the Eiffel Tower is the most instagrammed spot in the world, with 3 million shares. It's one of those landmarks that every visitor to Paris has to visit and photograph, the ultimate selfie spot that says 'Here I am in Paris!'
My tip: The queues for the lift to the top of the Eiffel tower are always long, so if you're fit enough, opt for the much shorter queue to skip the lift and walk up. Take your time and get some interesting shots on the way up of the architecture and structure of this Paris landmark.
Read my article about visiting the Eiffel tower here
The Acropolis in Athens
The Acropolis hill with the Parthenon at the top, comes in at number 10 of the most Instagrammed spots in the world and can be seen from all over Athens. Practically every restaurant, hotel and bar uses their top floor to give you a view of the Acropolis at night, as you sip your iced frappé or cocktail. Find out more on the CEWE Infographic.
My Tip: Don't miss the amazing Acropolis Museum which contains many of the treasures from the Parthenon and temples on top of the hill. Their terrace cafe is a fabulous place for lunch and boasts – guess what? – a view of the Acropolis.
Read my article about visiting the Acropolis
The Alhambra in Spain
Spain's most popular historic landmark is a UNESCO World heritage site and has been shared on Instagram 675K times. It's half palace, half fort and set on the hill with beautiful gardens and courtyards so you'll need to set aside the whole day for your visit.
My Tip: The Alhambra gets heavily booked so plan for your visit and book tickets online a few days in advance. There are some tickets available on the day but they sell out quickly so you may be disappointed.
Read my article about visiting the Alhambra
Need more inspiration?
If you are looking for travel inspiration from some of the other most instagrammed spots in the world, head over to the CEWE Photoworld Infographic where you can find out more about other top spots such as Big Ben in London, the Golden Gate Bridge in San Francisco, Burj Khalifa in Dubai or Machu Picchu in Peru.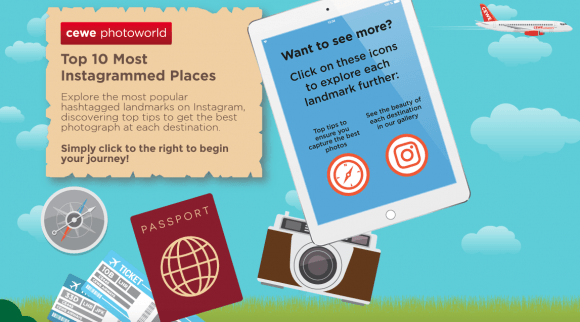 About CEWE Photoworld
For more ways to share your travel images check out the gorgeous photobook designs from CEW Photoworld. It's easy to create a photo book so that you can rekindle favourite travel memories and share them with loved ones – a great present to give to your family or travel companions. There are a range of different size photobooks to choose from as well as calendars, cards and prints that can be created from your travel snaps. Find out more about the CEWE Photobooks here.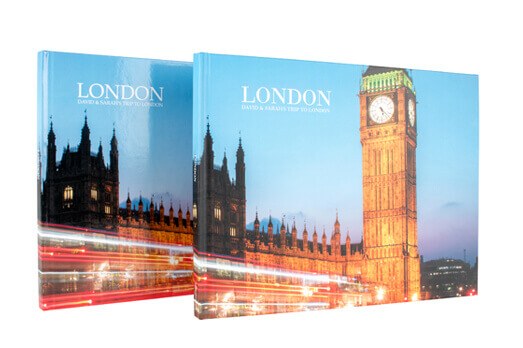 This article is brought to you in partnership with CEWE Photoworld
Pin it
This article is originally published at Heatheronhertravels.com – Read the original article here
Italy is a nation of discerning food lovers who really care about the provenance of what they eat, making it heaven to visit for foodies. But since Florence is such a tourist hotspot, I was slightly worried that during my long weekend with Citalia, I'd only find unremarkable, dumbed down versions of Italian food. In fact it was just the reverse and by understanding a bit of the food culture, following my nose and taking some recommendations from the Citalia concierge I managed to eat extremely well. If you're planning a trip to Florence, here are a few of the delicious foods you'll want to try.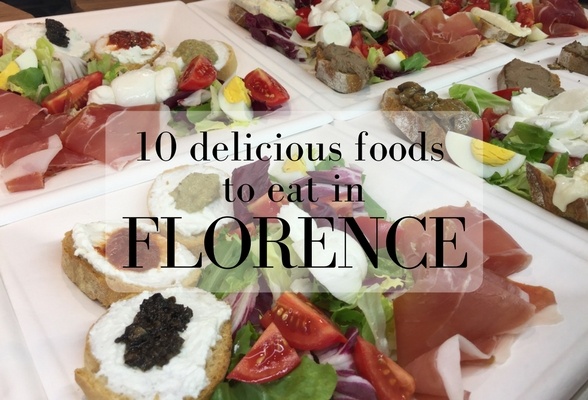 1. Let's start with the Gelato
You can't come to Italy, let alone Florence without enjoying a gelato (or three or four). But when you've tasted a few you start to realise that there's gelato and then there's gelato. There is the gelato that is sold along the main tourist streets, piled high in brightly coloured mountains, which I'm sure tastes perfectly fine. But if you are aspiring to be part of the gelato cognoscenti you need to look out for gelato artiginale – it means that the gelato is made on the premises from fresh ingredients. Although the colours may be more subdued since nothing artificial is used, the flavours will be fresh and authentic. A gelateria artiginale will often sell the gelato in covered metal containers so you need to choose the flavours from a list rather than by looking at the gelato on display behind the counter.
Since I'm always striving to taste something delicious without putting on pounds, I tend to pass on the wafer cornets and go for the smallest size container which costs around €2. For that you can often choose two different flavours, and the quantity is deceptively large, so it's a bargain! My favourite gelateria in Florence was;
La Strega Nocciola (Via de' Bardi, 51) – close to the Ponte Vecchio on the south side of the river, with a stylish, modern feel and room to sit inside while you contemplate what you're eating. The gelato was absolutely delicious!
I also enjoyed the gelato at;
Vivoli (Via dell'Isola delle Stinche, 7) – tucked away in the backstreets near Santa Croce it's a small, old fashioned looking cafe and gelateria with plenty of tempting cakes too.
Neri (Via dei Neri, 9/11) – a small gelateria that has a real neighbourhood feel and was packed with families choosing their afternoon treat, also serving waffles and iced yoghurt.
2. Pizza – of course!
Well, Italy is the home of pizza and if you're in Florence you should take full advantage of pizza as it was originally intended – as a quick and tasty street-food. If you're constantly on the move, trying to see as many of the glorious sights as possible, there are many stalls along the main tourist routes that will sell you a slice of pizza which they can heat up for you to eat on the go.
If you want something that's a bit more authentic then look for a café that has a wood-fired oven burning at the back to cook the pizza, so that you get it fresh and piping hot. Upstairs in the Mercato Centrale you'll find La Pizzeria Sud! with the two pizza ovens working hard and at the stand next to it you can buy focaccia pizza slices from artisan bread-maker David Bedu
3. Cafe Rivoire: Hot chocolate & cannoli
Although I normally avoid those cafés that inhabit the prime position in a tourist hotspot, I couldn't resist stopping at Café Rivoire. It has a terrace facing Piazza della Signoria – ideal for people-watching the crowds that swirl around the Palazzo Vecchio. You'll pay a premium for waiter service at a table, but perhaps it's worth it just to rest your feet after tramping the cobbled streets and take a break to watch the world go by.
Since I was short on time, I did as the locals do and ordered directly from the bar, then stood at one of the small counters inside, which is much cheaper. I sipped a rich and smooth hot chocolate topped with whipped cream and from the cake counter selected a cannoli. This typically Italian pastry originates in the south and the crisp biscuit shell is filled with sweetened ricotta filling finished with candied orange peel. The sugar rush was quite enough to re-energise me to continue my afternoon of sightseeing.
If you go: Cafe Rivoire, Piazza della Signoria, Florence.
4. Gilli: For elegant sweet treats
On Via Roma, one of the main thoroughfares of Florence's Centro Storico, I was tempted by the sweet treats on display at Gilli. With paneled dark wood interiors, marble counters and an elegant terrace overlooking Piazza della Repubblica, it's something of a Florentine institution for coffee and cakes or an aperitivo in the evening.
I couldn't resist the displays of fruit jellies, marzipan fruit, chocolate praline and marron glacé piled on elegant silver trays and dishes in the window. This must surely be the place to stop and buy a sweet souvenir to bring home as a gift for your loved ones – if they last that long!
If you go: Gilli on Via Roma facing Piazza della Repubblica, 50123 Firenze
5. Truffles and more in the Mercato Centrale
The Mercato di San Lorenzo or Mercato Centrale was one of my favourite places to eat in Florence. Downstairs are the traditional fresh food stalls that close in the afternoon, but upstairs is an amazing restaurant hall where you can choose from any of the stands selling different dishes. It's perfect for families and groups of friends as well as the solo traveller, since everyone can wander around to choose whatever takes their fancy, place their order and take it back to one of the central tables to eat. The bar staff will also come around and take your drinks order, which you pay for separately, making it all so very easy.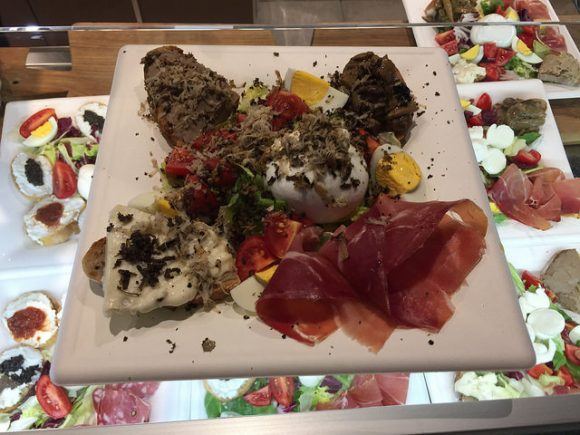 Having walked around the whole food hall, salivating over the oozing buffalo mozzarella and taking in the joyous atmosphere of friends chatting over a glass of Chianti, I was seduced by the fragrance of truffles wafting from Il Tartufo. From this stand, specialising in truffles, I chose a mixed plate of antipasti (€15) and watched as it was covered with a generous layer of truffle shavings – absolute heaven! Just to stay healthy after all the pastries I'd been snacking on, I also quenched my thirst with a glass of fresh pressed apple and kiwi juice with ginger (€5) from Marcella Bianchi's Vegetarian and Vegan stall.
6. Shopping for food souvenirs
I know I keep coming back to the Mercato Centrale, but if you're looking for food souvenirs to take home, this is a great place to look for ideas. It's a pleasure to wander around and admire the traders at work, butchers expertly cutting up meat, fishmongers fileting fish, the fruit and veg being arranged in attractive polished pile. The deli stalls have plenty of dried sausages and other moveable feasts and you can buy dried mushrooms to enrich your stews back home and limoncello to remind you of those sun drenched afternoons. I also enjoyed a free tasting of cantucci, the twice baked almond biscuits in enticing flavours like almond and orange or chocolate and coffee at the icantucci stall in the market – a lovely treat to take home to dunk in your cappuccino mid-morning.
7. Let's talk Tripe!
We might feel a little squeamish at eating tripe, coming as it does from the lining of a cow's stomach. In Florence, however, it's considered a local specialty, a hearty home-cooked dish that you might remember your Nonna cooking you as a child. I even came across a tripe festival (part of the Bienale eno Gastronomica di Firenze) being held one evening downstairs in the Mercato Centrale, where a number of trattorias had set up their stall with a bubbling pan of tripe stew. For a couple of euros I could buy a small dish of stew served with bread from different vendors; some cooked with white wine and onions, others with a rich tomato sauce laced with olive oil.
The flavour of the sauce was delicious, although there's something about the gelatinous texture of tripe that takes a bit of getting used to. It's clearly still a popular dish, since there are butcher's stalls in the market that specialise only in lampredotto, and the crowds were flocking around Da Nerbone, the stall on the ground floor of the market that serves tripe for lunch in a bread roll. Go on – give Tripe a try!
8. Aperitivo time!
By now it must nearly be time for dinner, so we'll follow the Italian custom of stopping at a local bar for an Aperitivo – time for a chat with friends before heading home for dinner or out to a restaurant. Of course you'll find delicious Chianti reds from the vineyards of Tuscany and a glass of sparkling prosecco is always popular.
If you'd like to try the local cocktail, order a Negroni. It was invented in Florence in the 1920s by Count Camillo Negroni, who one day decided to order his regular campari and vermouth with gin, instead of soda water. The Negroni is mixed with equal parts of red vermouth, gin and campari – which gives it a refreshing but slightly bitter taste, offset by the fruity vermouth and slice of orange. Personally I found the levels of alcohol a little strong for me, but you can always order an Americano which uses soda water instead of gin or the bright orange Aperol spritz that's drunk all over Italy. I tried my Negroni in the bar of the lovely Hotel Ballestri where I was staying with Citalia.
9. Bistecca alla Fiorentina
The steak in Florence is renowned for its flavour and quality, coming from the Chianina cattle that graze in the surrounding Tuscan countryside. Traditionally the Bistecca alla Fiorentina refers to the T-bone that is cut in a thick slice and served rare with only a few minutes cooking on each side over a wood grill. This allows you to fully appreciate the flavour of the beef and even if the steak appears huge, it's expected that you'll share it among friends.
In restaurants the Bistecca alla Fiorentina is normally priced according to weight (and it's never cheap) so you should be shown the steak and told the weight before it's cooked for you. You'll be able to enjoy a Bistecca alla Fiorentina in many traditional trattorias or osterias in Florence and if you're upstairs in the Mercato Centrale look out for several stalls that sell steak, sausages and other meat dishes.
10. Il Santo Bevitore: Tuscan dishes with a gourmet twist
Crossing the Ponte Vecchio into the hip and trendy neighbourhood of Oltrarno across the river, I dined at a modern Tuscan restaurant, Il Santo Bevitore. This was a recommendation of the Citalia Concierge and was an excellent choice if you enjoy good food in relaxed but elegant surroundings. It was obviously popular with both locals and visitors and was getting busy as I arrived, so do ask your hotel to make a reservation. The white walls and simple wooden furniture were mixed with white table linen, heavy silver cutlery and fine glassware for an elegant take on the neighbourhood trattoria.
The young staff were friendly and attentive, dressed in that trendy waiter's uniform of jeans, with black t-shirts and aprons. Everything I ate was absolutely delicious, starting with a selection of different breads and a fresh local white wine. I ordered a small plate of spinach filled ravioli, in a butter sauce with shrimps and a wafer of grilled cheese, followed by a tender Carpaccio of marinated beef scattered with salad leaves and shavings of pecorino and egg yolks. The meal was completed with a mulled wine ice-cream served on a rosemary and raisin cake, surrounded by a pool of creamy custard and cubes of quince jelly. This is also a good choice if you are travelling solo as there are seats at the bar that are great to enjoy the atmosphere without feeling out of place.
If you go: Il Santo Bevitore, Via di Santo Spirito, 64/66 near the Ponte all Carraia, Florence. My three course dinner with wine, water and service was around €50.
A final snack at La Prosciutteria di Firenze
As a parting tip let me tell you about the La Prosciutteria where I enjoyed a delicious snack of prosciutto in a panini layered with cooked aubergines and garlicky aioli. On the recommendation of the Hotel Balestri concierge I popped in on my final afternoon for a snack before I left for my flight, and enjoyed the no-frills-just-good-food ambiance. The filled rolls are handed to you wrapped in paper to eat at a wooden table and you can also order sharing boards of prosciutto and cheese with a glass of wine. It's conveniently close to the Palazzo Vecchio at Via dei Neri, 54 and they have branches in other cities like Rome, Milan and Siena.
One thing you can be sure of is that you won't be going hungry in Florence. There are delightful family run trattorias, osterias and pizzerias wherever you turn, so follow your nose and ask the locals or your Citalia concierge for recommendations to find somewhere delicious to eat. And if in doubt I'd just head for the Mercado Centrale to dine on their first floor – I could have happily eaten there for every meal of my weekend in Florence!
Planning your weekend in Florence
My weekend in Florence was arranged through Citalia who are a leading specialist in Italian holidays, winning the title of 'Best Tour Operator to the Italian Peninsula' for seven years in a row. They have more than 85 years experience in putting together flexible itineraries to suit your needs, using Italy's finest handpicked hotels. The Citalia team are expert and knowledgeable in all things Italian and even have local concierges in each destination for personal recommendations, advice and help with day trips, car hire, or restaurant bookings. For more information visit the Citalia Florence page
Where to stay in Florence
I can highly recommend the four star Hotel Balestri where I stayed in Florence through Citalia, conveniently situated by the river, just 5 minutes from the Ponte Vecchio and 10 minutes from the Piazza della Signoria. My bedroom was spacious with clean, modern lines and plenty of wood and leather. The dark wood parquet floor, leather headboard and furniture had an art deco feel, with even the walls covered in a cream leather effect with decorative wood bands. The French windows opened wide to a lovely view of the river Arno and over the bed was a photo print of the coloured marble facade of the Duomo.
My luxurious bathroom was lined from floor to ceiling in light brown honed marble panels. The bathroom was modern with a large backlit mirror, plenty of shiny chrome fittings and shower set in the corner with water draining straight into the floor. The luxurious feel was completed with white monogrammed bath-robes, billowing white shower curtains, and plenty of nice toiletries. I wafted around in my marble bathroom enjoying all the space and feeling very spoiled indeed.
Hotel Balestri does not have a restaurant, but that's hardly an issue when there are so many excellent places to eat within an easy walk. There is a bar area that adjoins the reception and like the bedrooms, the style is modern with clean lines and a slightly art deco feel in the mirrored tables, marble floors and leopard-print stools.
I found the hotel staff were extremely helpful and friendly, and were happy to make restaurant recommendations and bookings. Hotel Balestri would be an ideal choice for those who want a well located, stylish and comfortable base for their weekend break in Florence, which can be booked through Citalia.
Pin It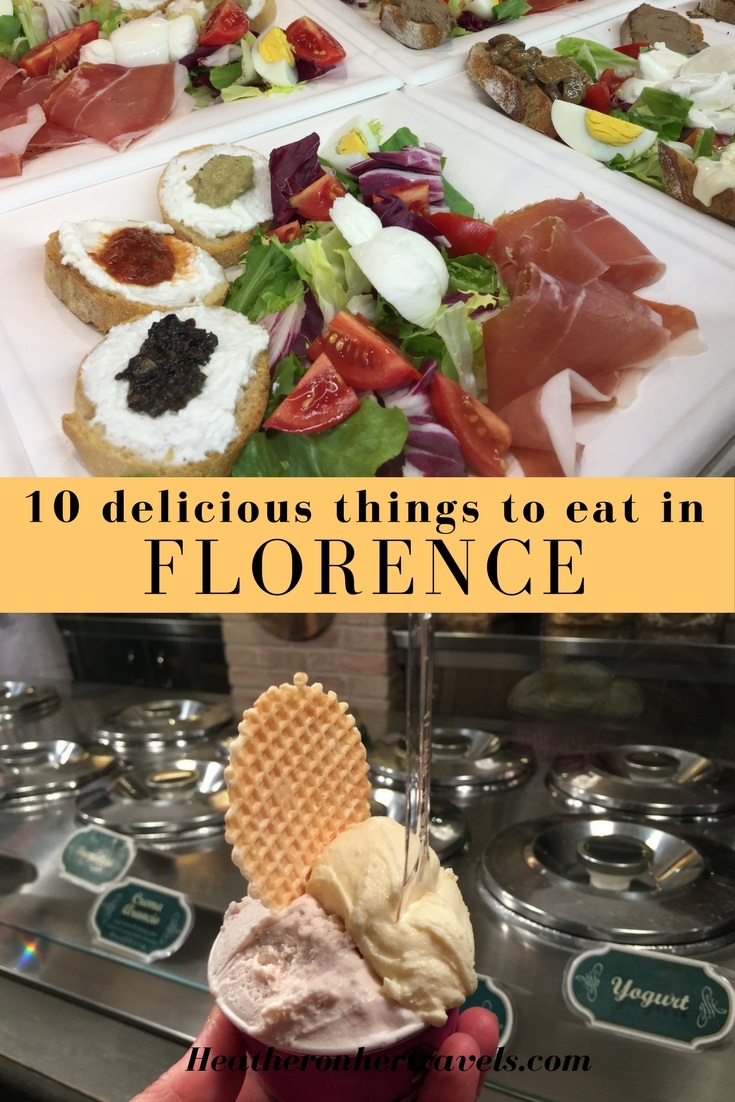 Thanks to Citalia who hosted Heather's stay in Florence. This trip was part of a project between Citalia and Travelator Media.
This article is originally published at Heatheronhertravels.com – Read the original article here
As we drive into San Nicholaas, the second town of Aruba, the morning's already hot but nothing much is stirring. The building by which we park, with shutters pulled down against the sun, looks just like any other. Just like any other, that is, except for the striking eyes and Amerindian face staring out from above the entrance with swirling peacock feathers for hair.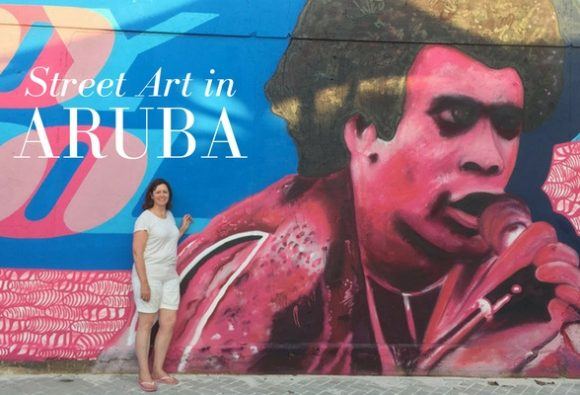 We've arrived at the Artisa gallery and headquarters of Aruba Art Fair where we've come for a painting workshop with local artist Vanessa Paulina. We find Vanessa busy painting a mural on the walls of a local shop, which is yet to be finished. A string of Indian beads like those that would have been traded by the first inhabitants of Aruba, is ornamented with African masks, Indian faces and the head of the Spanish queen who funded Christopher Columbus to adventure here. Vanessa tells me how the beads represent a circle of life that connects us all, from the native Indians, the colonists and traders, to the artists of today.
She's a well known artist on Aruba, with paintings on exhibition in the Historical Museum at Fort Zoutman and plenty of experience of community street-art projects, from her time studying and living in the Netherlands. The mural has been commissioned by the Ministry of Culture and as we walk around we realise that it's only the latest in a street-art gallery that covers the buildings of San Nicholaas. This may be the Caribbean, but it's an unexpected contrast to the white sand beaches and palm leaf beach umbrellas that you'll find elsewhere on the island.
By comparison with the bustling shopping malls of Oranjestad, packed with cruise visitors, San Nicholaas feels sleepy and somewhat down-at heel. When the oil refinary closed in 2009, people and jobs moved away from the town and there was little to bring tourists here unless they were driving to the popular Baby Beach nearby. But since the Aruba Art Fair took place in September 2016, there's a new reason to visit this quiet corner of Aruba, and that's the Street Art.
Art Fair organiser, Tito Bolivar, told me how he'd come up with the idea after a trip to Colombia when he'd seen so much amazing art on the streets of Bogota. "I came back to the island and thought – why not here?" he told me, and in less than a year the project took shape, with the first Aruba Art Fair being held in September 2016.
One of the first international street-artists that Tito invited to be part of the project was Bordalo II from Portugal, who is known for recycling rubbish to create his large scale "Trash Animal" pieces. To create the iguana that we saw clinging to the side of the building in San Nicholaas, the team drove around the island, picking over car wrecks, scrap metal and rubbish washed up on the beach.
Next on board with the project was Leon Keer of the Netherlands who is known for his surrealist pieces. In a disused building next to the old customs house, he painted the 3D cardboard 'Pan' box, which would normally contain a well known brand of corn meal from nearby Venezuela. The custom house doorways on either side of it are a reference to the large numbers of Venezuelans who arrive on Aruba for economic reasons, since the mainland is only 500 miles away – watch the video here.
As we circled the side streets around the gallery we found striking murals covering the buildings wherever we looked. In the parking lot, was a piece by Bond Truluv of Germany, which he painted when he arrived as a 'tryout' piece, and then went on to create a large dolphin, next to the "Daddy Cool" mural by Amsterdam Streetart. My favourite murals were the colourful carnival-like faces of a man and woman by Guache from Colombia which covered the entire height of a building.
As Tito gave me an impromptu tour, he told me how his initial idea for an art fair expanded to eventually include seven different art related projects. Before the main art fair there was a culinary competition with a twist, in which six teams from Aruba's cookery schools, each headed by an executive chef, were tasked to create a new desert inspired by canvases from local artists.  There was an auction dinner and a fashion show to showcase the work of local and international designers, as well as video interviews of local artists filmed by Conocemi, an Aruban TV show.
During the art fair itself, Tito was able to enlist the support of Aruba's Ministries of Culture and Tourism as well as sponsorship from Aruba's banks and business community, so that the artists themselves could sell their artwork in outdoor galleries without any charge. Several empty buildings were loaned so that Aruban art organisations could hold their own exhibitions as part of the show and provide a space for more established contemporary artists.
Tito's mother and co-organiser Diana Croe showed me the mosaic benches around the town that had been created as part of a community project with different groups contributing the designs. The work is planned to continue with more benches and canvas sun shades which will be painted in bright colours.
Despite the success of the Aruba Art Fair, which is now established as a regular event, Tito has plenty more plans in the pipeline. His hope is to use the Art Fair and other projects to infuse art into the local community on Aruba, and he told me "I'm not an artist myself, but I feel it's important to make a change. I see a lot of talent, and beautiful art, I want to start tapping into that talent and pushing those artists forward." Next on the agenda is to establish a website and mobile app for the Artisa (standing for Art Is Aruba) organisation which will give information about the artists and artisans on Aruba, so that they can be more easily found.
With so much creative energy on Aruba it seems sure that this year's Aruba Art Fair will be even bigger and better. Last year the Aruba Art Fair was held in mid September 2016, so look out for announcements of the next date on the Aruba Art Fair website and social channels: Twitter| Instagram | Facebook. For an alternative taste of the Caribbean on Aruba, head to San Nicholaas for a walk around the streets to see all the murals and call in at the Artisa HQ and gallery at Theaterstraat 20, San Nicolaas, Aruba.
San Nicholaas is around 30 mins drive from Oranjestad at the south-east end of the island and buses run several times an hour. A morning seeing the street-art could happily be combined with lunch at the quirky Charlie's Bar, and a relaxing afternoon on nearby Baby Beach.
Where to Stay on Aruba
During my week in Aruba, I stayed at the Amsterdam Manor Beach Resort, a delightful hotel that's just across the road from Eagle Beach. The hotel is family owned and was built 25 years ago in traditional style with Dutch gables, painted in the warm yellow that you see everywhere on Aruban buildings. I was extremely comfortable, sharing a suite with two bedrooms and a first floor balcony looking towards the sea, furnished in traditional Caribbean style with dark wood furniture, brightly coloured walls and citrus shades of lime, lemon and tangerine.
The outside areas of the hotel were beautifully maintained with paved areas, trees and immaculate planting, with a welcoming pool area and the shady Mango restaurant, where we had breakfast. The hotel is ideal for couples who want to relax by the pool or on the beach, while having a well located base for exploring Oranjestad and all the other sights of Aruba.
The staff could not have been more friendly and helpful and they even have a dedicated Romance Co-ordinator to help you organise your beach wedding or celebration event. The Fofoti trees opposite the hotel are a favourite for wedding photos and the Passions on the Beach restaurant where we ate one evening is an incredibly romantic setting to have a cocktail and dinner as the sun sets over the ocean.
For more information, visit the Amsterdam Manor Beach resort website or follow them on Facebook, Twitter, Pinterest. Address: J.E. Irausquin Blvd. 252, P.O. Box 1302, Oranjestad, Aruba.
Visitor Information for Aruba
For more information to plan your holiday in Aruba, visit the Aruba Tourism Website or follow them on Facebook, Twitter, YouTube or Pinterest
Thanks to Aruba Tourism for hosting my week's stay in Aruba to discover the island.
More articles from Aruba
My 10 favourite things about Aruba
Our top 5 sites on Aruba
Travel With Kat: Where and What to eat and drink on Aruba
Pin It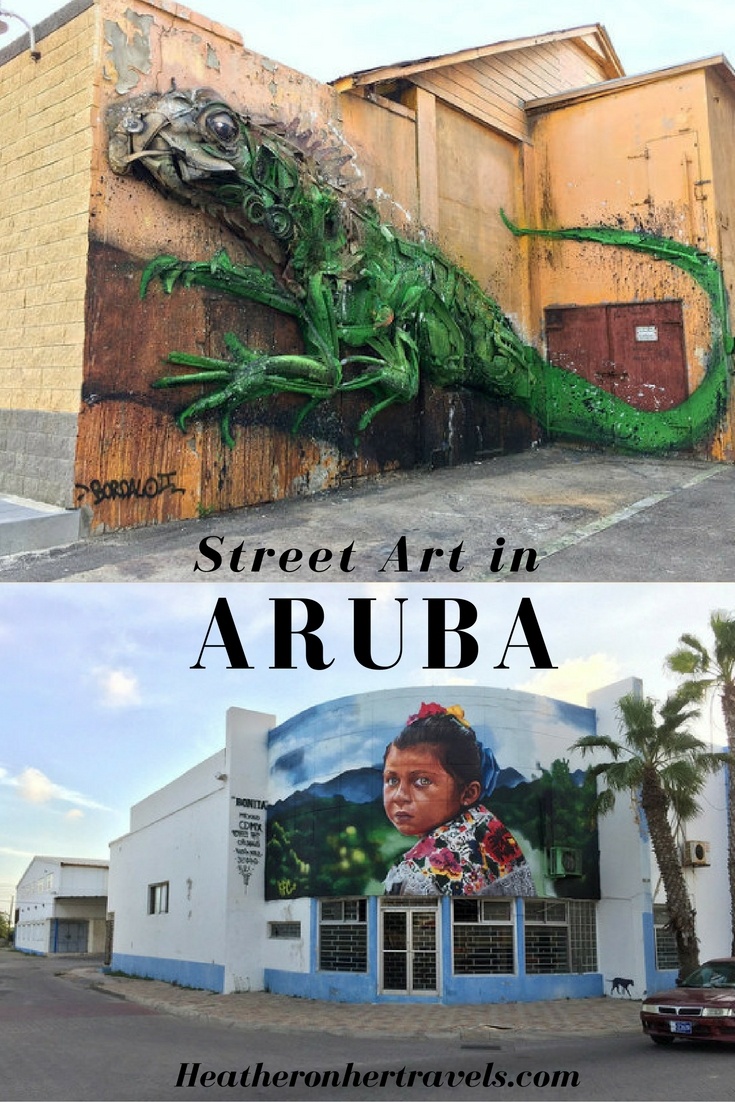 This article is originally published at Heatheronhertravels.com – Read the original article here
You'll also find our sister blog with tips on how to build a successful travel blog at My Blogging Journey