Whether you fancy getting away to enjoy the summer sunshine or are planning a weekend break in the autumn once things have cooled down, I'm happy to announce my summer hotel-stay giveaway in partnership with HotelsCheap.org. I'm giving away a HotelsCheap.org voucher to one of my readers, worth $250 (or equivalent value of £145/€185) which you can use to book yourself a stay in a lovely hotel and treat yourself and that special someone to a relaxing summer break. The voucher can be redeemed for a hotel booking on the HotelsCheap.org website up until spring next year, so if you prefer you can wait until the autumn or even next spring to enjoy your hotel stay.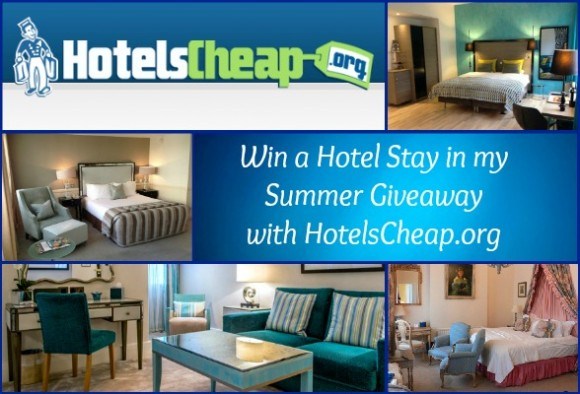 HotelsCheap.org is a hotel booking website that specialises in finding discount hotel rates for travellers worldwide and you can use the voucher to book a hotel stay in the UK, US and Canada, Europe and many other destinations worldwide. To inspire you in your choice of hotel getaway, I've come up with a few ideas, based on destinations and hotels I can personally recommend. If you'd like to enter this giveaway, please follow the details at the bottom of the article to find out how you can gain the maximum chances to win the HotelsCheap.org voucher.
A historic getaway in Winchester
Why go?
The best of England packed into an ancient market town, Winchester has a very walkable historic centre, plenty of green spaces, river walks, interesting artizan shops and great places to eat. If that's not enough, you have the beautiful Hampshire countryside on your doorstep, with walking and country houses to explore within a short drive of Winchester.
Where to stay?
The Winchester Hotel and Spa is a short walk from the historic centre and has rooms in August and September Saturday nights for £150 and under. Read my review of The Winchester Hotel and Spa
What to see?
Wander around the medieval market town and visit the famous cathedral where Jane Austen is buried – perhaps you'll find a farmer's market in full swing. Shop in the craft markets or artizan shops that line the narrow lanes, walk along the river to the city mill where you can see flour being ground as it has for centuries and perhaps spot some otters in the mill stream. The South Downs Way starts at Winchester so you may like a hike in the lovely Hampshire countryside or walk to the top of the town and visit the medieval Great Hall with King Arthur's round table.
Read more about Winchester here: 10 ways to spend a wonderful weekend in Winchester
A lively stay in San Antonio, Texas
Why go?
This town is one of the most historic in Texas, set on the San Antonio river, with some buzzing bars and restaurants along the Riverwalk making it a great choice for a relaxing getaway.
Where to Stay?
Hotel Valencia Riverwalk is an elegant boutique hotel on the Riverwalk and has Saturday night stays in August and September for under $200 although you may prefer to wait until the sweltering Texas heat and humidity reduces and take your hotel break in October or November. Read my review of Hotel Valencia Riverwalk
What to see?
Take a boat tour along the Riverwalk or stroll on foot as evening falls and the area buzzes with bars and restaurants. Of course you will want to visit the Alamo, a landmark in the struggle for Texan independence and perhaps drive out to some of the other historic Spanish missions in the area. You can hire bikes and cycle on the path beside the San Antonio river or shop for local crafts and artizan souvenirs in the La Villita Historic district.
Read more about our stay in San Antonio here: Texas Podcast Part 1, Houston, San Antonio and Picosa Ranch
A cool weekend in Copenhagen
Why go?
Haven of Scandi-cool, Denmark's capital has a compact centre that is easy to explore by bike or on foot and in summer you can take in the party atmosphere as locals enjoy the summer in the parks and around the harbour.
Where to Stay?
The Ibsens Hotel is a stylish hotel near the Copenhagen lakes that is furnished with quirky finds from neighbourhood shops and local artizan businesses and has Saturday night stays available in August and September for €130-180.  Read my review and video of Ibsens Hotel here
What to see?
A boat tour of the canals and harbour will help you get your bearings and locate some of the major Copenhagen landmarks, such as the Opera House, Royal Palace and the Little Mermaid statue. Stroll along Stroget where you'll find luxury Danish design stores and climb the medieval Round Tower, for views over the city. You'll want to enjoy the food scene too, with some of the best restaurants in the world where Michelin stars abound, but you can also find inexpensive snacks and deli-meals in the Torverhallerne food halls.
Read more about Copenhagen here: In photos: Our weekend stay in Copenhagen
A spa break in Budapest
Why go?
Hungary's capital has all the sophistication of Paris but with far more affordable prices and warm, friendly locals. There's so much to see whether you love sightseeing, relaxing in the numerous traditional and trendy cafes or visiting one of the thermal spas.
Where to Stay?
The Intercontinental Hotel is a 5 star hotel that's centrally located for sightseeing by the Chain Bridge with views of the Danube and there are dates in August and September available from €100 per night. Read my review and video of Intercontinental Hotel Budapest here
What to see?
Take the funicular up to the top of Castle Hill to visit the colourful Matyas church and take in the views from the Fisherman's Bastion over the Danube and Hungarian Parliament building. You'll want to visit one of the Hungarian spa baths such as the Gellert or Szechenyi complexes to enjoy a massage or a soak in the warm baths and perhaps afterwards have coffee and cake in an elegant cafe. The House of Terror is a compelling reminder of Hungary's communist past, while a visit to the Hungarian State Opera House for a concert or ballet is a must for culture lovers.
Read more about Budapest here: 48 hours in Budapest, top things to see on a weekend break
About HotelsCheap
HotelsCheap.org specialises in finding discount hotel rates for travellers worldwide operating in 75 countries for hotels, bed-and-breakfasts and holiday apartments. On HotelsCheap.org you can find anything from hostels and popular brand hotels to boutique hotels to luxury resorts, so getting the best hotel price doesn't mean compromising on where you stay. You can also find more tips, traveller interviews and accommodation guides on the HotelsCheap blog
Follow HotelsCheap.org on their social media channels for travel inspiration and tips for the places you'll want to visit; follow along on Twitter @hotelscheap, on Google+ and on Facebook
About the giveaway
I'm giving away a voucher to one of my readers worth $250 US (equivalent value £146 or €185) which can be redeemed on HotelsCheap.org any time before June 2015. The giveaway is open to all readers regardless of your location although the voucher will be redeemed in $US. The giveaway will run for 2 weeks and end on Monday 4 August 2014. To enter the giveaway all you have to do is;
Leave a comment below telling me how you'd like to spend your HotelsCheap voucher; which destination would you love to visit, who will you be going with, where would you like to stay?
You can also add 5 additional chances to win by doing any of the following through the Rafflecopter widget below;
Like the Heatheronhertravels Facebook page
Spread the word about the giveaway on Twitter, for example; I'd love to #win a summer hotel stay with @hotelscheap in the #giveaway at @heathercowper http://ow.ly/zmLnX
Follow Heather on her travels on Twitter @heathercowper
Follow the HotelsCheap Google+ page
Follow HotelsCheap on Twitter @hotelscheap
Entering this giveaway gives permission for you to be added to the e-mail lists of both Heatheronhertravels.com and our sponsor HotelsCheap.org, but you can unsubscribe at any time.
This article by Heather Cowper is originally published at Heatheronhertravels.com - Read the original article here
You'll also find our sister blog with tips on how to build a successful travel blog at My Blogging Journey
Some great contest sites:
Competitions Time
Competitions Today
UK Competitions and Prize Draws at UKwins
Free Online Competitions
ABC The Place to Win
OfferOasis.co.uk – Competitions and Freebies in the UK
Discover the art and culture of Kyrgystan with our Giveaway of a $150/£90 gift voucher (first prize) and $50/£30 gift voucher (second prize) from Globein.com, who help artizans from around the world sell their work online.
Kyrgyzstan is a small, mountainous country sandwiched between China and the former Soviet Empire. Despite modernization, urbanization and a Stalin-induced history of agricultural collectivization, Kyrgyzstan is, in its heart, nomadic. Three forces; Yurts, sheep and mountains, represent the literal fabric of the country.
Kyrgyzstan is 97% mountains, most of those well-over 7,000 meters. On May 15, families pack-up their homes and head for their alpine summer grazing camps called Jailoos. Wealth is often defined in animal stock versus money in the bank. At over 1,000 US dollars a piece, these yaks are quite the nest egg. Of course, there's no greater go-to animal for summer grazing than our friend the sheep.
Kyrgyz Folk Art – colorful, functional, whimsical
Felt is a non woven fiber created through compression and agitation – two forces that go along way to describing the country of Kyrgyzstan. Felt is the medium of choice for nearly all functional and decorative Kyrgyz folk art, whose patterns reflect the mountains and natural surroundings that the Kyrgyz people hold so close to their hearts.
Traditionally made for the Yurts of the Tian Shan Mountains and made from cut layers of compressed, dyed felt, the Shyrdak Felt Rugs are Kyrgyzstan's national art. Hand pressed, dyed, cut and sewn by the women of the Altyn Kol Women's Cooperative from local wool in the small town of Kochkor, your one-of-a kind Shyrdak makes a great living room accent or fun mini yoga mat.
A master artisan can fashion about three pairs of Kozy felt Slippers in a day. The process requires tireless handwork, creating the felt from tufts of wet wool, and tirelessly pressing it and shaping it over the course of several hours into a comfy pair of slippers.
Donkeys (along with Yurts, sheep, horses and mountains) are synonymous with the Kyrgyz countryside. Unfortunately, the forces of modernization and urbanization have taken market share away from this humble and functional animal. Across the country, donkeys are suffering from underemployment and low self esteem.
Win crafts from Kyrgyzstan or from around the world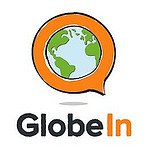 GlobeIn is a social start-up whose mission is to connect a billion working artisans with the Global marketplace. They help artisans from remote regions sell their work online, and have an established network of trusted artisans in Kyrgyzstan. Artisans receive 100% of their asking price for each item sold. Further, GlobeIn reinvests an additional 10% back into the country of origin for local managers and artisan support. Whether you're a customer or a lucky winner, you're helping to support some amazing local artisans and keeping ancient traditions alive while enjoying some very cool crafts. You may like to try the GlobeIn Gift Box with a different selection of artizan gifts shipped to you each month. Thanks for helping to build the global economy.
GlobeIn have kindly given us a $150/£90 (first prize) and $50/£30 (second prize) gift voucher to give away to our readers. The vouchers can be spent on artizan craft goods from Kyrgystan or other countries on the GlobeIn.com website and can be shipped  to you wherever you are in the world (shipping charges may apply outside the US).
How to Enter and Win
Please enter this Giveaway through the Rafflecopter widget on this page or which you can find here - To enter you need to;
1. Visit the GlobeIn.com website and leave a comment below telling us which item you would love to order with your GlobeIn gift voucher.
For additional chances to win you can;
2. Tweet about and link to the Giveaway mentioning @Heathercowper and @GlobeIn_World for example;
I'd love to support artizan crafts and #win a @GlobeIn_World $150 gift voucher in the #giveaway @Heathercowper   #travel
3. Like the Heatheronhertravels Facebook Page at https://www.facebook.com/Heatheronhertravels
4. Like the GlobeIn Facebook Page at http://www.facebook.com/GlobeIN
5. Register at the GlobeIn.com website here
Other Giveaway information;
The competition will run for 2 weeks from Sat 21 December 2013 until midnight Monday 6 January 2014
The 2 winners will be selected at random once the Giveaway has ended
Once selected the 2 winners of gift voucher $150 and $50 will be notified by e-mail and must confirm they accept within 5 days or the gift voucher will be offered to another entrant.
The Giveaway is open to entrants in any location worldwide although there may be shipping charges to pay on your order.
By entering this Giveaway you agree that you may be subscribed to the GlobeIn.com or Heatheronhertravels.com mailing lists and be sent news or offers that may interest you but you may unsubscribe at any time and we will never share your details with a third party.
This giveaway is now closed, congratulations to our winners Alice and Anna. Many thanks to everyone who participated.
This article by Heather Cowper is originally published at Heatheronhertravels.com - Read the original article here
You'll also find our sister blog with tips on how to build a successful travel blog at My Blogging Journey
This competition has been posted on the following competition websites: Online-Sweepstakes.com, ThePrizefinder.com, CompetitionsTime, CompetitionsToday.co.uk, UKwins, Loquax, www.abcwin.co.uk,www.offeroasis.co.uk,
I'm pleased to be supporting Passports with Purpose in this year's fund-raiser to build three schools and fund literacy programmes in Mali, Africa and I'm teaming up with the Millets, the UK Outdoor Store who've offered me a £150 Gift Card to give away, for you to spend on Christmas gifts for yourself or your loved ones.
About Passports with Purpose
Since it founded in 2008, Passports with Purpose has run an annual fund-raiser, supported by travel bloggers and travellers like you and me, to raise money for a worthwhile cause in a developing country.
You could say that it's our way as travellers to give something back for the kindness and hospitality that we've received on our travels from people all over the world. It's also a recognition of our good fortune, in the standard of living we enjoy and the education we've received, that as global citizens we want to give a helping hand to those who don't take such things for granted.
This year's fund-raiser is to support buildOn, a charity that works in developing countries to break the cycle of poverty through education, building schools and running adult literacy programmes in some of the poorest places on the planet. Through the 2013 Passports with Purpose campaign, we aim to raise $115,000 to build three schools and fund three adult literacy programs in the Sikasso region of southern Mali, Africa. If you need any more convincing, read this article about how a new school helped 8 year old Korotoumou hope for a better future.
How it works
This year, over 70 bloggers have worked with generous travel companies and sponsors to offer prizes on their blogs. You can see all the different prizes on offer by going to the 2013 Prize Catalogue with everything from a stay in a luxury resort to backpacks to GoPro video cameras. You can find out more about each prize by following the link in the catalogue to the website of the travel blogger who is offering that prize.
Once you decide which of the fabulous prize or prizes you'd love to win, you make a $10 donation which buys you a chance to win that prize in the draw that takes place once the event ends on 9 December. For us Brits that's only £6 for a chance to win and of course you can make multiple bids for different prizes as there are so many great travel prizes and possibilities. All the proceeds from your donations this year go to buildOn to build the schools and run the literacy programmes in Mali.
Thanks also go to the global sponsors who have supported Passports with Purpose this year, Expedia, DK Eyewitness Travel Guides, Rough Guides, Collette Vacations, TBEX, Eating London Food Tours, HomeAway, Hostelbookers and Go with Oh.
My Prize – a £150 Millets Gift Card
Which leads me to the prize that has kindly been donated by Millets, the UK Outdoor store that you can win through Passports with Purpose, a £150 Gift Card. This gift card can be spent in any of the Millets stores in the UK, Northern Ireland or Channel Islands on clothing and equipment for your travels or your outdoor lifestyle and you'll find some great gift ideas for all the family. With Christmas approaching, I'm offering some ideas for what's on my family's wish list this Christmas, but do pop into the stores or check the website for more gift ideas. As an additional benefit this £150 gift card can be spent in other travel, outdoor and leisure stores in the UK such as JD, Bank, Scotts, Blacks, Tessuti and JD Pro. (Gift Cards cannot be used to purchase items online). The Gift Card is valid for a 12 month period – for more details see the Gift Card Terms and Conditions.
If you'd like to make a $10 (£6) donation to bid for this great prize to help you with your Christmas shopping or any of the other exciting travel prizes, please go the to Passports with Purpose Prize Catalogue.
So now for some Christmas gift ideas to spend your £150 Millets Gift Card
Gifts from Millets for your trendy daughter
For trendy teens, my daughter picked out some Cebe track ski goggles £30 and Peter Storm Earmuffs £5 to look cute on the slopes this winter while the Peter Storm pom pom hat £12 will keep her cosy on chilly nights when she's out with friends. But looking forward to long summer days the meadow print water bottle £5 will be just the thing for picnics and festivals with some retro sunnies £10 for posing on the beach in Greece.
Gifts from Millets for your cool teenage son
For cool dudes my teenage son who is rarely parted from his music picked out a portable iPhone speaker £13 and headphone splitter £3 to share your favourite tracks with your friends. The Thinsulate gloves £10 will prevent cold fingers on the walk to school, a snow slider £4 because you never know whether it will be a white Christmas and waterproof matches £4 for building fires when training for your Duke of Edinburgh award on Dartmoor.
Gifts from Millets for the Camping Crazy men in your life
For the man in your life who loves camping and the great outdoors, my husband picked out the inexpensive Summit camping stove £10, although secretly he'd love the tip top Jetboil £105 to keep in the car boot for a quick brew. He's dreaming of camping in comfort with the inflatable chair £18 and the Highlander daysack £9 is just the right size for  a map, picnic and waterproof while the maglite torch £30 will be a pleasure to use at home or on the campsite.
Gifts from Millets for Mums on the go
For busy mums on the go, I chose some thinsulate gloves £10 for running and hiking and a Bobble sports bottle £10 that filters your waters to keep you well hydrated. The cosy polar chute £8 doubles as a scarf and bandana while I always like to keep a compact portable umbrella £10 in my handbag to whip out for passing showers. Finally I'm dreaming of picnics with friends on the beach in Cornwall, using these colourful plastic wine glasses £9 to sip my chilled white wine or elderflower cordial with my grilled mackerel off the beach BBQ.
All the gift ideas mentioned can be found on the Millets website.
For more Christmas gift ideas from Millets pop into one of their 78 UK stores or check their website and do head over to Passports with Purpose to make your bid for the £150 Millets Gift Card and all the other wonderful gifts in the Passports with Purpose Prize Catalogue.
This article by Heather Cowper is originally published at Heatheronhertravels.com - Read the original article here
You'll also find our sister blog with tips on how to build a successful travel blog at My Blogging Journey