Discover the art and culture of Kyrgystan with our Giveaway of a $150/£90 gift voucher (first prize) and $50/£30 gift voucher (second prize) from Globein.com, who help artizans from around the world sell their work online.
Kyrgyzstan is a small, mountainous country sandwiched between China and the former Soviet Empire. Despite modernization, urbanization and a Stalin-induced history of agricultural collectivization, Kyrgyzstan is, in its heart, nomadic. Three forces; Yurts, sheep and mountains, represent the literal fabric of the country.
Kyrgyzstan is 97% mountains, most of those well-over 7,000 meters. On May 15, families pack-up their homes and head for their alpine summer grazing camps called Jailoos. Wealth is often defined in animal stock versus money in the bank. At over 1,000 US dollars a piece, these yaks are quite the nest egg. Of course, there's no greater go-to animal for summer grazing than our friend the sheep.
Kyrgyz Folk Art – colorful, functional, whimsical
Felt is a non woven fiber created through compression and agitation – two forces that go along way to describing the country of Kyrgyzstan. Felt is the medium of choice for nearly all functional and decorative Kyrgyz folk art, whose patterns reflect the mountains and natural surroundings that the Kyrgyz people hold so close to their hearts.
Traditionally made for the Yurts of the Tian Shan Mountains and made from cut layers of compressed, dyed felt, the Shyrdak Felt Rugs are Kyrgyzstan's national art. Hand pressed, dyed, cut and sewn by the women of the Altyn Kol Women's Cooperative from local wool in the small town of Kochkor, your one-of-a kind Shyrdak makes a great living room accent or fun mini yoga mat.
A master artisan can fashion about three pairs of Kozy felt Slippers in a day. The process requires tireless handwork, creating the felt from tufts of wet wool, and tirelessly pressing it and shaping it over the course of several hours into a comfy pair of slippers.
Donkeys (along with Yurts, sheep, horses and mountains) are synonymous with the Kyrgyz countryside. Unfortunately, the forces of modernization and urbanization have taken market share away from this humble and functional animal. Across the country, donkeys are suffering from underemployment and low self esteem.
Win crafts from Kyrgyzstan or from around the world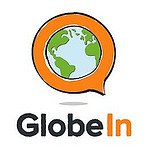 GlobeIn is a social start-up whose mission is to connect a billion working artisans with the Global marketplace. They help artisans from remote regions sell their work online, and have an established network of trusted artisans in Kyrgyzstan. Artisans receive 100% of their asking price for each item sold. Further, GlobeIn reinvests an additional 10% back into the country of origin for local managers and artisan support. Whether you're a customer or a lucky winner, you're helping to support some amazing local artisans and keeping ancient traditions alive while enjoying some very cool crafts. You may like to try the GlobeIn Gift Box with a different selection of artizan gifts shipped to you each month. Thanks for helping to build the global economy.
GlobeIn have kindly given us a $150/£90 (first prize) and $50/£30 (second prize) gift voucher to give away to our readers. The vouchers can be spent on artizan craft goods from Kyrgystan or other countries on the GlobeIn.com website and can be shipped  to you wherever you are in the world (shipping charges may apply outside the US).
How to Enter and Win
Please enter this Giveaway through the Rafflecopter widget on this page or which you can find here - To enter you need to;
1. Visit the GlobeIn.com website and leave a comment below telling us which item you would love to order with your GlobeIn gift voucher.
For additional chances to win you can;
2. Tweet about and link to the Giveaway mentioning @Heathercowper and @GlobeIn_World for example;
I'd love to support artizan crafts and #win a @GlobeIn_World $150 gift voucher in the #giveaway @Heathercowper   #travel
3. Like the Heatheronhertravels Facebook Page at https://www.facebook.com/Heatheronhertravels
4. Like the GlobeIn Facebook Page at http://www.facebook.com/GlobeIN
5. Register at the GlobeIn.com website here
Other Giveaway information;
The competition will run for 2 weeks from Sat 21 December 2013 until midnight Monday 6 January 2014
The 2 winners will be selected at random once the Giveaway has ended
Once selected the 2 winners of gift voucher $150 and $50 will be notified by e-mail and must confirm they accept within 5 days or the gift voucher will be offered to another entrant.
The Giveaway is open to entrants in any location worldwide although there may be shipping charges to pay on your order.
By entering this Giveaway you agree that you may be subscribed to the GlobeIn.com or Heatheronhertravels.com mailing lists and be sent news or offers that may interest you but you may unsubscribe at any time and we will never share your details with a third party.
This giveaway is now closed, congratulations to our winners Alice and Anna. Many thanks to everyone who participated.
This article by Heather Cowper is originally published at Heatheronhertravels.com - Read the original article here
You'll also find our sister blog with tips on how to build a successful travel blog at My Blogging Journey
This competition has been posted on the following competition websites: Online-Sweepstakes.com, ThePrizefinder.com, CompetitionsTime, CompetitionsToday.co.uk, UKwins, Loquax, www.abcwin.co.uk,www.offeroasis.co.uk,
I'm pleased to be supporting Passports with Purpose in this year's fund-raiser to build three schools and fund literacy programmes in Mali, Africa and I'm teaming up with the Millets, the UK Outdoor Store who've offered me a £150 Gift Card to give away, for you to spend on Christmas gifts for yourself or your loved ones.
About Passports with Purpose
Since it founded in 2008, Passports with Purpose has run an annual fund-raiser, supported by travel bloggers and travellers like you and me, to raise money for a worthwhile cause in a developing country.
You could say that it's our way as travellers to give something back for the kindness and hospitality that we've received on our travels from people all over the world. It's also a recognition of our good fortune, in the standard of living we enjoy and the education we've received, that as global citizens we want to give a helping hand to those who don't take such things for granted.
This year's fund-raiser is to support buildOn, a charity that works in developing countries to break the cycle of poverty through education, building schools and running adult literacy programmes in some of the poorest places on the planet. Through the 2013 Passports with Purpose campaign, we aim to raise $115,000 to build three schools and fund three adult literacy programs in the Sikasso region of southern Mali, Africa. If you need any more convincing, read this article about how a new school helped 8 year old Korotoumou hope for a better future.
How it works
This year, over 70 bloggers have worked with generous travel companies and sponsors to offer prizes on their blogs. You can see all the different prizes on offer by going to the 2013 Prize Catalogue with everything from a stay in a luxury resort to backpacks to GoPro video cameras. You can find out more about each prize by following the link in the catalogue to the website of the travel blogger who is offering that prize.
Once you decide which of the fabulous prize or prizes you'd love to win, you make a $10 donation which buys you a chance to win that prize in the draw that takes place once the event ends on 9 December. For us Brits that's only £6 for a chance to win and of course you can make multiple bids for different prizes as there are so many great travel prizes and possibilities. All the proceeds from your donations this year go to buildOn to build the schools and run the literacy programmes in Mali.
Thanks also go to the global sponsors who have supported Passports with Purpose this year, Expedia, DK Eyewitness Travel Guides, Rough Guides, Collette Vacations, TBEX, Eating London Food Tours, HomeAway, Hostelbookers and Go with Oh.
My Prize – a £150 Millets Gift Card
Which leads me to the prize that has kindly been donated by Millets, the UK Outdoor store that you can win through Passports with Purpose, a £150 Gift Card. This gift card can be spent in any of the Millets stores in the UK, Northern Ireland or Channel Islands on clothing and equipment for your travels or your outdoor lifestyle and you'll find some great gift ideas for all the family. With Christmas approaching, I'm offering some ideas for what's on my family's wish list this Christmas, but do pop into the stores or check the website for more gift ideas. As an additional benefit this £150 gift card can be spent in other travel, outdoor and leisure stores in the UK such as JD, Bank, Scotts, Blacks, Tessuti and JD Pro. (Gift Cards cannot be used to purchase items online). The Gift Card is valid for a 12 month period – for more details see the Gift Card Terms and Conditions.
If you'd like to make a $10 (£6) donation to bid for this great prize to help you with your Christmas shopping or any of the other exciting travel prizes, please go the to Passports with Purpose Prize Catalogue.
So now for some Christmas gift ideas to spend your £150 Millets Gift Card
Gifts from Millets for your trendy daughter
For trendy teens, my daughter picked out some Cebe track ski goggles £30 and Peter Storm Earmuffs £5 to look cute on the slopes this winter while the Peter Storm pom pom hat £12 will keep her cosy on chilly nights when she's out with friends. But looking forward to long summer days the meadow print water bottle £5 will be just the thing for picnics and festivals with some retro sunnies £10 for posing on the beach in Greece.
Gifts from Millets for your cool teenage son
For cool dudes my teenage son who is rarely parted from his music picked out a portable iPhone speaker £13 and headphone splitter £3 to share your favourite tracks with your friends. The Thinsulate gloves £10 will prevent cold fingers on the walk to school, a snow slider £4 because you never know whether it will be a white Christmas and waterproof matches £4 for building fires when training for your Duke of Edinburgh award on Dartmoor.
Gifts from Millets for the Camping Crazy men in your life
For the man in your life who loves camping and the great outdoors, my husband picked out the inexpensive Summit camping stove £10, although secretly he'd love the tip top Jetboil £105 to keep in the car boot for a quick brew. He's dreaming of camping in comfort with the inflatable chair £18 and the Highlander daysack £9 is just the right size for  a map, picnic and waterproof while the maglite torch £30 will be a pleasure to use at home or on the campsite.
Gifts from Millets for Mums on the go
For busy mums on the go, I chose some thinsulate gloves £10 for running and hiking and a Bobble sports bottle £10 that filters your waters to keep you well hydrated. The cosy polar chute £8 doubles as a scarf and bandana while I always like to keep a compact portable umbrella £10 in my handbag to whip out for passing showers. Finally I'm dreaming of picnics with friends on the beach in Cornwall, using these colourful plastic wine glasses £9 to sip my chilled white wine or elderflower cordial with my grilled mackerel off the beach BBQ.
All the gift ideas mentioned can be found on the Millets website.
For more Christmas gift ideas from Millets pop into one of their 78 UK stores or check their website and do head over to Passports with Purpose to make your bid for the £150 Millets Gift Card and all the other wonderful gifts in the Passports with Purpose Prize Catalogue.
This article by Heather Cowper is originally published at Heatheronhertravels.com - Read the original article here
You'll also find our sister blog with tips on how to build a successful travel blog at My Blogging Journey
In today's online world, we're just as likely to pick up the tablet, smartphone or laptop for a bit of light reading as we are to pop into the newsagent or bookstore. Online magazine stores like Zinio offer us the chance to grab some travel inspiration whether we're at home or travelling the globe. In this Giveaway we're offering you a chance to try an online magazine for yourself, as we're giving away 8 Zinio magazine subscriptions to our readers. But first, read how Nancy and Heather got on when they tried out their choice of Zinio online magazine;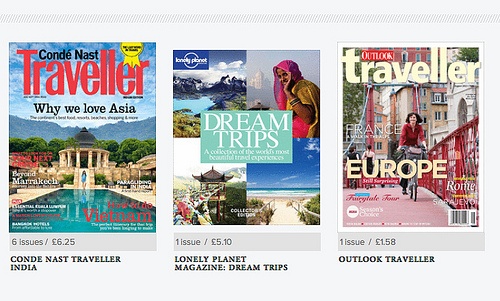 Heather's experience with Zinio
Magazine choice: Wanderlust 8 issues £21.60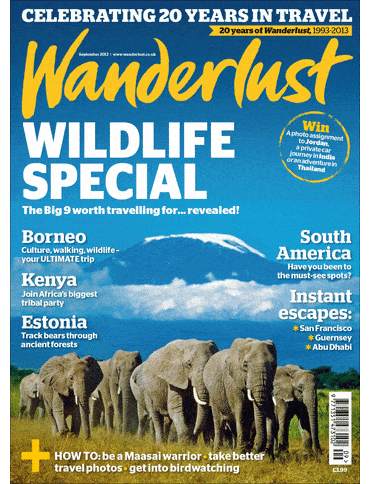 Choosing which of the Zinio online magazines to subscribe to was a tough choice, as one click on the Travel category seemed to open up a world of possibilities. Would I be seduced into a bit of luxurious daydreaming at Conde Nast Traveller? Or be inspired by the beautiful photos and inspirational destinations at Lonely Planet? Or perhaps be tempted by the outstanding story-telling and imagery at National Geographic? After a bit of page turning, I settled on Wanderlust magazine for my subscription because it seemed to be aimed at real travellers, with plenty of useful tips as well as inspirational photos and travel articles.
Once I'd set up my account and subscription, I received an e-mail to let me know that a new issue was ready – one click through to the website and there are my issues of Wanderlust magazine waiting in my library. I click on the cover and the magazine loads in my browser with easy navigation options – arrows to turn the page, options to view a thumbnail of all the different pages, and easy scrolling and enlargement so I can home in on the articles that interest me. There's also the option to download your magazines so that you can take your magazine with you and read it at the airport, on your tablet, laptop or smartphone, even if there's no wifi connection.
In the July-August issue I especially enjoyed the article on Iraqi Kurdestan, once attacked by Saddam Hussain, now a relatively safe destination for the adventurous traveller that's rich in history and hospitality. I also got plenty of ideas from the Travel Classics v Budget Options article covering some iconic travel experiences with suggestions for cheaper alternatives. Now I know that while getting close to the gorillas in Uganda or Rwanda is on many a traveller's bucket list, there's a much more affordable option to go chimpanzee treking in Uganda. In the September issue I enjoyed reliving my visit to Guernsey and our encounter with the Golden Guernsey goats – the magazine article was a handy guide to what you could do in a three day visit that I could have printed out if I wanted. With plenty more great articles, I'm planning to download the Wanderlust magazines to my iphone, to read on my next flight or train ride.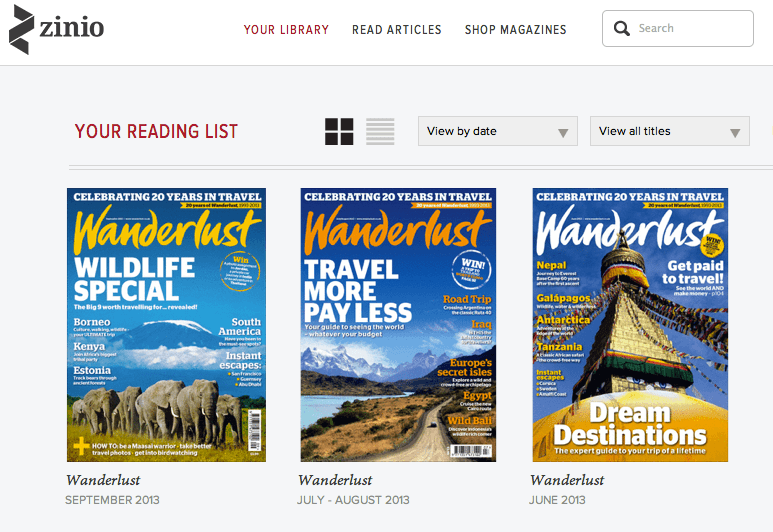 Nancy's experience with Zinio
Magazine choice: Chicago Magazine 12 issues £9.52
Receiving the offer of a free digital magazine from Zinio made me reflect on how my use of magazines has changed over time. In my teenage years I pored through gossip and music publications. As a young woman my interests turned to fashion, style and travel, but I soon became ensconced in current events and professional publications. When I became a homeowner my focus was on remodeling, décor and gardening. Then, as a young mother I concentrated on parenting and child-rearing titles. Soon, the demands of parenthood and working increased, and the time to leisurely peruse a printed magazine decreased. These days, with children on their own and looking forward to retirement, I again have to time to pursue personal interests.
The Zinio website is easily searchable for any of its thousands of available titles. In the travel category I found and selected Chicago Magazine. Since I live in the Chicagoland suburbs this publication is ideal for locations and activities to explore in my area. My Zinio digital Chicago Magazine 12-month subscription is delivered to my inbox with a link to seamlessly access the site and my library. I simply click to read any recent or past issues, which appear on my notebook computer as a real-life magazine with authentic page-turn animation. I can easily jump to the table of contents or a specific page. Clever icons allow me to print, email or share select articles. I've discovered to my delight the receipt of occasional issues of other magazines; Afar and Elle, for example. And, for a change of pace, I can thumb through the many free articles available each month, a great way to keep up on current trends and sample other publications.
Chicago Magazine helps me find things to explore in my own neighborhood and I've learned about so many fun events close to home. The Zinio mobile app is easy to download and use on my iPhone or iPad, allowing me to plan weekend activities while in line at the market or in the doctor's waiting room. There's no need to remember to grab reading material for lunch breaks or exercise sessions, so my printed magazines are languishing on my kitchen counter. I will soon replace all my magazines with Zinio's digital versions, as the prices are comparable with traditional subscriptions.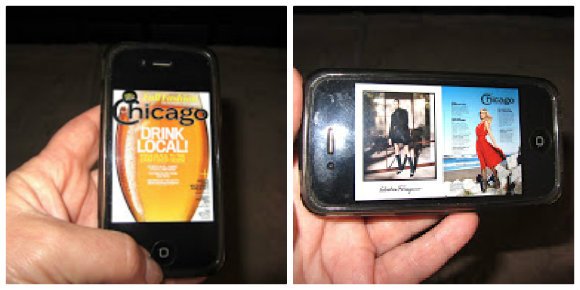 Our top magazine picks for travellers
Conde Nast Traveller 12 issues for £40
National Geographic Traveler Interactive 8 issues for £19.20
Wanderlust 8 issues for £21.60
Wild Junket 8 issues for £8.71
Lonely Planet Traveller 12 issues for £28
Top Tip: When searching make sure that you use the dropdown on Subcategories to see the full range of magazine options and not just the most popular. I didn't realise that my friend Nellie's Wild Junket magazine was available through Zinio until I did this!
Our Zinio Magazine Giveaway
We have 8 Zinio magazine subscriptions to give away to our readers, with values that vary depending on which subscription your choose, but could be worth up to £40. Of course we love to travel but should you win, you can choose any magazine subscription from Zinio from a range that includes Home, Entertainments, Sports and Lifestyle as well as Travel.
Please enter this Giveaway through the Rafflecopter widget on this page or which you can find here – To enter you need to;
1. Leave a comment below this article telling us which magazine you'd like to choose and why
For additional chances to win you can;
2. Tweet about the Giveaway mentioning @Heathercowper and @zinio for example;
I'd love to #win a @Zinio online magazine subscription in the #giveaway @Heathercowper  http://ow.ly/o6Vgd #travel
3. Like the Heatheronhertravels Facebook Page at https://www.facebook.com/Heatheronhertravels
4. Like the Zinio Facebook Page at https://www.facebook.com/zinio
Other Giveaway information;
The competition will run from Weds 21 August until midnight Monday 2 September
The 8 winners will be selected at random once the Giveaway has ended
Once selected the 8 winners will be notified and must confirm they accept within 5 days or the subscription will be offered to another entrant
Once notified, the 8 winners can re-confirm their magazine subscription choice and their subscription will be set up directly by Zinio.com
By entering the competition you accept that you may be contacted by Heatheronhertravels.com in the future with relevant offers or our newsletter but you can unsubscribe at any time and your details will not be shared with any third parties.
This article by Heather Cowper is originally published at Heatheronhertravels.com - Read the original article here.
You'll also find our sister blog with tips on how to build a successful travel blog at My Blogging Journey
 Don't miss out – subscribe to Heather on her travels
This giveaway was promoted with the help of UK Competitions, ThePrizeFinder.com, Competitions Time, CompetitionsToday.co.uk, UKWins, Competitors Companion, Win Free Stuff, ABCWin, OfferOasis, Competition Hunter