I'd always enjoyed my holidays in Austria, but on my Danube river cruise with Avalon Waterways, I think I fell in love with Vienna most of all. I was seduced by the rich architecture and culture of Austria's capital, for centuries the heart of the Habsburg empire. I lingered in the elegant Viennese coffee shops and browsed the vibrant markets selling everything from flowers to found-in-the-attic antiques.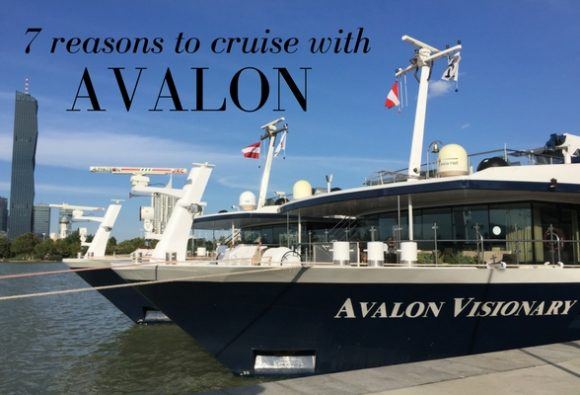 Our river cruise continued on the Danube with stops at the pretty villages of Durnstein and Grein with its 18th century theatre and castle on the hill. At Melk we visited the magnificent baroque abbey, before ending our mini-cruise at Linz, Austria's former European city of culture. There was plenty to discover in the scenery and places we visited, but the experience of being on board Avalon Visionary was also most enjoyable.
Since many different river cruise companies offer a similar Danube itinerary, here are some of the reasons you might consider booking your Danube Cruise with Avalon Waterways.
1. Spacious staterooms with river views
I enjoyed staying in a comfortable Panorama Suite with floor to ceiling windows which slid right back to create an open air balcony with my own private river view. Sometimes at more popular destinations there would be another boat moored side by side which meant the view was into someone else's cabin, in which case you needed to remember to shut your curtains before changing for dinner!
I loved the early morning views most, when the boat had been travelling overnight and I would wake to see the sun burning off the river mist and pretty houses passing by, before we arrived and moored up in time for breakfast. The mattress was super comfortable and was arranged so that you could lie in bed looking out of the window, or sit on the small sofa with a drink on the table to watch the world drift by.
My stateroom was decorated in a burned orange scheme with dark wood furniture and plenty of mirrors over the desk and inside the wardrobe. The decor was quite masculine and although burned orange is not my favourite colour I thought the overall effect was modern and sophisticated. I loved my bathroom with a mottled brown marble surface and large bottles of all my favourite l'Occitane toiletries. The shower enclosure was spacious, with a powerful shower that was a pleasure to use. There were thoughtful touches such as different coloured towels so that you would not get them mixed up with your partner and everything was kept beautifully clean by the cheerful housekeeping staff.
2. Eat local on your cruise
One thing that makes my heart sink, is seeing a menu that is so international that you wouldn't know which country you are in. Not so on an Avalon cruise where they take a lot of care to design menus that reflect the local cuisine, although of course there are a choice of dishes to suit all tastes. Being in Austria we could have a Weiner Schnitzel and Spätzle at lunch and I tried a desert of Kaiserschmarrn which was made of sweet pancakes with a compote of local plums. In the wine choices at dinner there were also local wines and I chose a delicious white Grüner Veltliner Domäne Wachau, from the Wachau Valley that we were passing through.
Avalon are taking the concept of 'Eat Local' a step further, as they introduce their Avalon Fresh concept with an emphasis on healthy cuisine that both reflects and gives back to the local communities. The company sources from local food suppliers where possible, to ensure the freshest of ingredients. To develop the healthy options on the menu, Avalon have been working with Austrian chefs Leo and Karl Wrenkh, whose cookery school we visited, to develop a choice of vegetarian dishes.
At the cookery school we had great fun cooking a range of simple but delicious dishes with head chef Leo Wrenkh including fish and meat dishes, although the Wenkh brothers are known for their inventive vegetarian cuisine. We chopped the veggies, sizzled the steak, pan fried the fish and lemon slices, sprinkled the herbs, stirred the risotto tirelessly and were finally rewarded as we sat down to lunch with all the different dishes to share. The food was so tasty and we were all happy to take the credit for our our efforts, albeit with Leo's expert guiding hand.
3. Getting Active, Feeling healthy
These days many travellers are looking to maintain a healthy lifestyle balance while on holiday, rather than ending their cruise feeling like a stuffed turkey. On my Danube cruise I was able to try some of the new Active Discovery excursions such as canoeing and cycling which were great fun and a good way to bond with other guests. Cycling in a group, we took the path by the river which curved through pretty villages and vineyards, until the impressive monastery at Melk came into view. After cycling the 30km from Durnstein to Melk I was really looking forward to my dinner that evening and felt I deserved every mouthful!
I also tried a canoe excursion from Durnstein where we were taken up river and then could canoe back to the ship, taking in the beautiful river views of the castle on the cliff and the picturesque village. Any fears of getting wet in an unstable canoe were dispelled as the two canoes were put together with boards, to create a stable arrangement that could take six people, so we could all chat and have fun together.
Our canoe guide accompanied us on a paddleboard and took us to a viewpoint opposite Durnstein to enjoy the views from the opposite bank. There is a small gym on board the ship but personally I prefer to incorporate my exercise into the trip through activities such as walking and cycling, that allow me to see more of the place I'm visiting.
4. Experiences that give a sense of place
One of the joys of river cruising is that you get so much opportunity to see new places and discover their stories. Unlike sea cruises where there is plenty of entertainment to keep you busy on board, on a river cruise the entertainment is found in the places you visit.
Travel experiences that allow you to meet the locals and uncover their customs and traditions are very popular and Avalon is increasingly offering excursions that go beyond the typical walking tour. One of my favourites was a bread making class in which we became bakers for the morning, mixing the dough, allowing it to rest (time for a cup of coffee!), then plaiting and pinching into the traditional Viennese rolls sprinkled with poppy and pumpkin seeds.
The rolls were baked and we proudly bore them back to the ship where they were served to fellow guests for lunch. Other guests on my cruise came back having tried their hand at conducting an orchestra (move over Vienna Philharmonic) and even learned to waltz in the lovely Eschenbach Palace in Vienna where we later enjoyed a concert with opera, ballet and the music of Strauss and Mozart.
5. A relaxed and friendly atmosphere on board
There was a lovely atmosphere on board which started with the helpful and good humoured attitude of the staff. Among the guests there was also a happy holiday mood with plenty of opportunity to make new friends and chat to other guests about the day's activities. As on other river cruises, the dress code is relaxed and although most guests dressed up a little for dinner, there's no need to pack your evening gown or tuxedo.
In the dining room there was a free seating arrangement which meant that you could sit at a table with whoever you wished at each meal. At different meals you might sit with your own friends or with other guests who soon became your new best friends. The excursions were also a good way of meeting people as we bonded over the dough kneading in a bread making class or shared a canoe to paddle down the Danube.
6. More is included in the price
When booking any cruise, one thing you need to check is what's included in the price you pay, since the extras can really add up. That's fine if you know in advance and have budgeted for it, but not so great when you find yourself stung for unexpected costs.
With Avalon you get a lot included in the price and could probably get away with paying hardly anything above the holiday price if you wanted to. Here's what's included;
Some excursions, such as a guided tour of the places you visit which will be tailored to your activity level with an active group and a gentle walker's group. Some more active excursions may also be included.
Excellent quality wines, beers and soft drinks at dinner and soft drinks at lunch. I was pleased to find that from 2017 wine and beer will also be complimentary at lunch as I think for many guests a glass of wine with their lunch is part of the enjoyment of being on holiday.
Return flights and airport transfers to take you to and from the ship
A privately chauffeured transfer service to take you to and from the airport within a 100 mile radius.
Wifi, which as a blogger was most welcome and I found was pretty fast. Even if you're not travelling with a laptop like me, many travellers these days use tablets and mobiles to browse the internet and keep in touch with loved ones when they travel.
On board gratuities. I personally prefer this approach as we British can get a bit anxious about when and how much to tip and find it more relaxing knowing that it's been taken care of and is included in the price.
So what extras will you need to budget for?
Some specialist excursions, for instance a cookery class or cycling excursion.
Drinks from the bar before or after dinner.
Laundry services if required as there are no self-service laundry or ironing facilities on board.
There was a hairdresser on board where you can also have a manicure.
That's not a huge amount of extras and depending on how you like to spend your cruise, you could get away without spending much above the holiday price. The item that would probably add most to your bill are the special excursions and to give you an idea of the cost, on my cruise these ranged from around €50-60 per person for a half day or around €70 for a full day excursion.
7. A door to door service
As part of the Avalon Service you get picked up from home (within a 100 mile radius) and transported to and from the airport, which really means the holiday starts when you step out of your front door. As my return flight from Salzburg arrived in the evening it was a real treat to know that I would be met at the airport and taken back to Bristol, so that I could get back the same evening, rather than worrying about public transport or staying somewhere overnight. For me this meant I could also be at my desk the following day as normal and not lose a working day. The service is individual to you, so you won't have to share with other passengers or be delayed while they are dropped off.
So as you see there are plenty of things to recommend an Avalon river cruise and the Danube cruise is a great choice if you are new to river cruising, since there are so many beautiful places to visit along the river. Most of the guests on board my Danube cruise were couples and groups of friends aged 50+ with quite a few around their 70s and the cruise caters well for the active mature traveller. An Avalon river cruise will appeal to those who want to travel in comfort and luxury, enjoying a rich cultural experience with plenty of opportunities to stay active on their holiday.
Read about more River cruise experiences
12 Culinary highlights on our Burgundy and Provence Cruise
All aboard the Amadeus Princess – what to expect on your river cruise
Tasting the wines of Burgundy on a Uniworld Cruise
Information to plan your cruise
The Avalon Waterways 9 day 'Active Discovery on the Danube' cruise from Linz to Budapest (and reverse itinerary) is priced from £2483 per person to include a selection of activities (based on 16 October 2017 departure). Cruise highlights include Linz, Grein, Durnstein, Krems, Vienna, Bratislava, Visegard and Budapest. Discover more on the Avalon Waterways website.
If you require a hotel in Austria at the start or end of your cruise check out my Hotel Booking Page powered by Hotels Combined. If you require any airport parking services, I recommend APH Airport Parking and Hotels, a leading UK provider of airport parking, hotels and airport lounges.
For more information to plan a holiday in Austria, visit the Austria Tourism website
Thanks to Avalon Waterways who hosted Heather for a 4 day taste of the Danube cruise from Austria to Linz.
Note: Some of the links above may be affiliate links, enabling me to earn a small commission at no extra cost to you – thanks for your support!
Pin It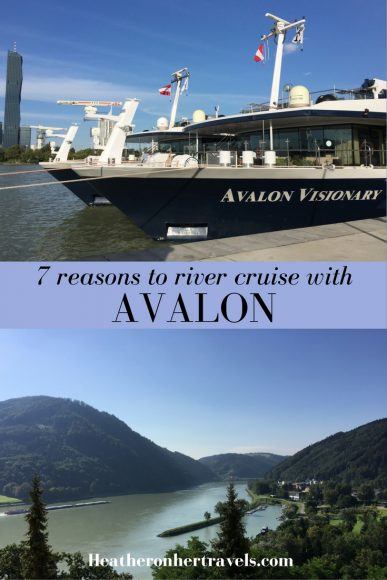 This article is originally published at Heatheronhertravels.com – Read the original article here
Lisbon is divided into districts and each one of them is special on its own way. Some of them are more traditional, others are more modern. Some of them are fancier, others are more adventurous. And together they transform Lisbon into what it is. In this guest article, Lisbon expert Julia Vilaça recommends five different neighbourhoods which will give you a complete overview of Lisbon and its special character.
1. Alfama
Alfama is one of the most famous neighborhoods in Lisbon because of its traditions and it's considered the "Fado's Birthplace". It's an area with narrow labyrinth streets, that transform the neighborhood into one of the most fascinating. For a genuine visit to Lisbon with a pretty cool lookout at the end, visit Alfama, listen to some fado and enjoy the viewpoints. "Portas do Sol" is one of the most fantastic viewpoints and if you want a place to stay, you can choose Hotel Memmo Alfama. In Alfama you can also visit the National Pantheon and Casa dos Bicos – the José Saramago foundation house.
2. Alcântara/Belém
The Discoveries Monument, Belém Tower, Jerónimos Monastery, National Coach Museum, Electricity Museum and many other monuments are located in Alcântara/Belém – it's great for walking around (especially when the sun comes out) and to discover Portuguese history, since most of the monuments related to the discoveries are located here. In Belém, you'll find something for everyone. And you should definitely try the Portuguese pastries – Pastéis de Belém. Enjoy the sunset at Espelho D'Água and stay at Altis Belém Hotel.
3. Chiado
If you like to shop, this is the perfect place. Chiado brings together lots of stores, restaurants, cafés and little shops – you should definitely try the chocolate cake from Landeau and have a cup of coffee with the famous Portuguese writer Fernando Pessoa in A Brasileira. Are you looking for traditional souvenirs? Or maybe a cool trendy piece for your closet? You're going to find it in Chiado because modern brands cohabit with centenary premises (here you can find, for example, A Vida Portuguesa and Luvaria Ulisses). Lisboa Carmo Hotel is a great option if you want to stay in the heart of the city. And if you want to go to the theatre or see some street artists, Chiado is also the place!
4. Bairro Alto
Some people just call it "Bairro" and it's one of Lisbon's alternative areas. In Bairro Alto you'll find art galleries, bars like PARK (for a great sunset), local stores… It's a very traditional area during the day and, at night, it transforms itself into a trendy neighborhood –there's music, drinks and fashion all over the place. It's one of Lisbon's most diverse districts and although it's not super quiet at night, it's also great if you want to go out and enjoy the hours after the sun goes down. During the day, travel up the 7th hill by hopping on one of Lisbon's famous elevators: Bica or Glória.
5. Parque das Nações
The most modern part of the city, with a business side. Thanks to Expo '98, it was fully renovated (some people call it "the Expo area") but in Parque das Nações you can enjoy a different perspective of the city. MEO Arena, the Pavilion of Knowledge and the Lisbon Oceanarium are located here, so it's a great area to take the kids. For an even cooler experience, take a ride on the cable cars!
Author Bio: Thanks for this article to Julia Vilaça who writes at Lisboa Cool and is an avid collector of happy moments. Her dream is to help people discover the coolest places when they travel.
If you're looking to book a Hotel in Lisbon, compare prices and book on my Hotel Booking page powered by Hotels Combined – I get a small commission at no extra cost to you. Thanks for your support!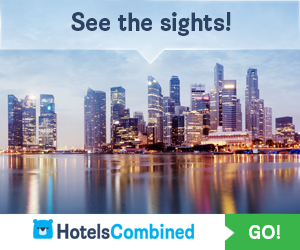 Pin It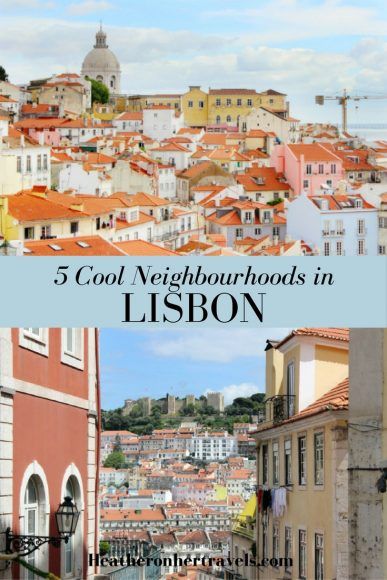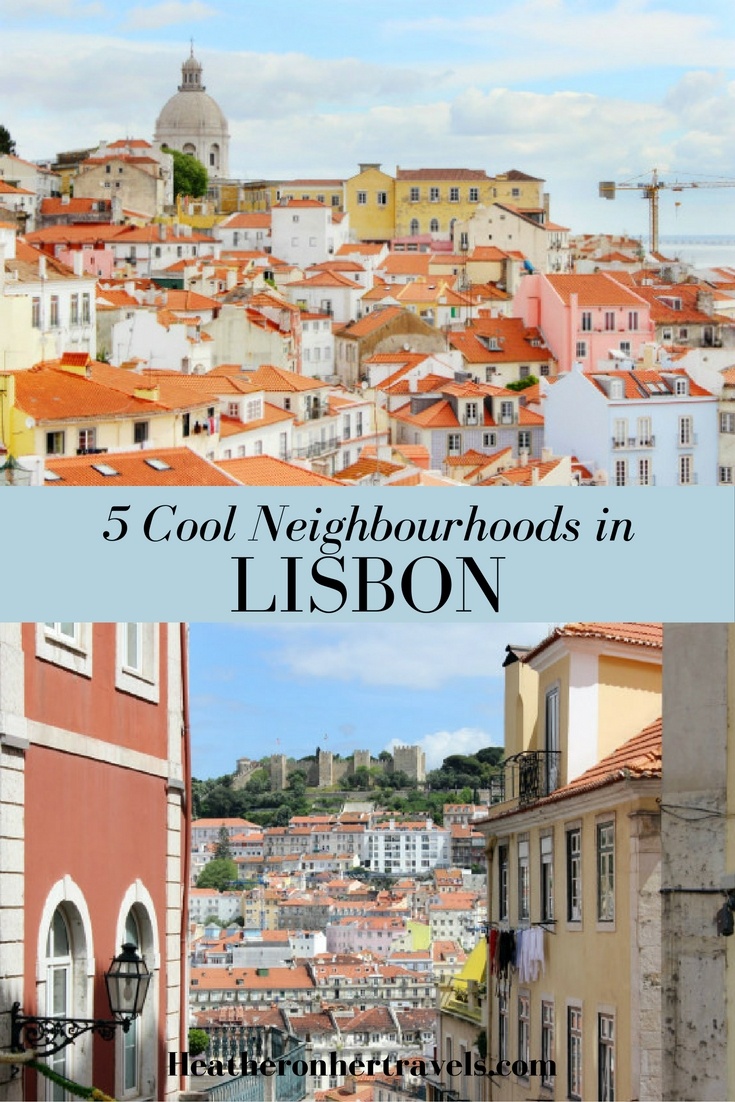 This article is originally published at Heatheronhertravels.com – Read the original article here
You'll also find our sister blog with tips on how to build a successful travel blog at My Blogging Journey
Think of Kenya and you no doubt picture prides of lion prowling open grassland, giraffe grazing on acacia leaves and elephant cooling off in waterholes. Safari rightly plays a huge part in most Kenya trips, but your experience can be further enriched spending a few days at Free the Children's Me to We initiative.
Operating just outside of the Masai Mara National Reserve, the initiative supports local communities in a variety of ways, from educational and medical development to hygiene around the home. During your holiday with Audley Travel, you can get involved in some of its projects allows you to contribute to sustainable change and make a real difference to people's lives, as Mark Gillies, East Africa Specialist at Audley Travel, explains.
About Me to We
Me to We itself is a social enterprise that was established by Canadian charity Free the Children. It allows visitors and volunteers to access and experience the charity's development projects in Kenya and seven other countries around the world.
This can include anything from acquiring clean water and improving access to medical facilities to smoothing the way for women to make a living for themselves. It can also involve setting up schools for girls who wouldn't otherwise receive secondary education.
In Kenya, Me to We is run from Bogani Cottages & Tented Camp – a safari-style camp just north of the Masai Mara. Here, visitors not only sleep and eat, but undertake activities beneficial to the local community. They might find themselves helping to build health centres, or collecting water for 'mamas' (local women).
The experience
When I initially heard about Me to We, I was a little cynical. Over the 18 years that I've regularly visited East Africa, I've seen a number of community projects set up with good intentions, only to fade away a few years down the line.
I was therefore taken by surprise when I finally visited the initiative with Audley Travel. The extent of local support for Free the Children's work is exceptional, and a testament to their achievements. Setting realistic aims, their fairly simple ideas have reaped extensive results in many areas of local life. Not only this, but the positive effects have been maintained over the 15 years they've been operating here.
What I liked about the Me to We experience was the feeling that you're an active participant in the work, rather than a passive bystander. You're right there digging gravel, pushing wheelbarrows and carrying tools. It's about getting dirty and speaking to local people, whose gratitude is shown in their warm welcome and wide smiles. Speaking basic Swahili myself, I can usually tell when greetings are genuine or simply out of politeness. But everywhere I went here, people's pleasure in seeing me was unmistakable.
Activities
During your stay, you'll be in a group of around 12 – usually a mix of ages, from families with children to solo travellers and retired couples. Together with a Maasai guide and a Me to We facilitator, you'll engage in a number of different activities.
During my time at Bogani, I helped to build an accommodation block for doctors. Contributing to something I knew would be appreciated by the community was really rewarding. I was also able to learn more about the project by talking to Me to We volunteers and local people as we worked together.
I visited the home of Mama Joyce, who shared her beading techniques with us. Like many other mamas, she's able to generate an income from her craft to support her family. Previously, women here were completely dependent on men to supply food and money. Yet with the help of Me to We, they've been able to learn a craft and sell their products to a wider market.
Mama Joyce was also happy to answer any questions we had about village life, and in exchange for her time we collected water for her from the Mara River. While only 200 m away, carrying heavy bucket loads of water was quite a challenge, and was yet another way for us to appreciate the rigours of daily life here. Together we were able to collect enough water to last Mama Joyce at least three days.
Another activity I enjoyed was venturing to a local market, armed with some Kenyan shillings and a list of items that the village needed. Strolling through the stalls displaying fruits, fresh flowers and woven baskets, I bartered with the market sellers while soaking up the atmosphere.
Back at the camp, you can try out some of the traditional weapons used by Maasai warriors under the tuition of Maasai field guides. These include spears, throwing sticks, and bows and arrows, which you use to hit a target. It's a fun way to learn about Maasai culture in an informal way. I was even given my own throwing stick as a keepsake, and it now sits proudly in my home.
Kisaruni All Girls Secondary School
By far the best thing I did was visit Kisaruni All Girls Secondary School. Opened by Free the Children in 2011, it offers hundreds of girls the chance to further their education. In Kenya, secondary schools are unaffordable for many families, and boys have priority.
All of the young women I met here were incredibly inspiring. Seeing their passion for education and listening to them talking about their aspirations to be doctors, engineers, nurses and accountants was really eye opening. I was left in no doubt that most of them would achieve their ambitions.
We were given a tour around the school, not by teachers, but by the head girl and two prefects. They addressed us confidently as they showed us the building's facilities and spoke about the school's values.
One thing that stood out was the school's efforts in promoting a sense of community and bridging differences between the local Maasai and Kipsigi cultures. The contrasting lifestyles of these two peoples (Kipsigi hold areas of land that they cultivate, while Maasai move around with their livestock) have been the cause of bitter feuds and violence for many years. But in this school, pupils celebrate what unifies them.
The hard work of the pupils, teachers and Free the Children/Me to We has also paid off in the girls' academic achievements. 2016 saw the very first year group to pass through the school graduate with the highest marks in the whole of Kenya.
Bogani Cottages & Tented Camp
Situated around a two hour drive north from the core area of the Masai Mara and an hour's light aircraft flight from Nairobi, the camp is surrounded by open farmland dotted with small villages. The tents are comfortable, with electricity, hot showers and flush toilets, and there are several cottages to accommodate families.
Buffet-style meals, consisting of European dishes with the occasional local delicacy, are served in the camp's main communal area. Something I always remember about the camp is how involved the catering staff are. Unlike in many safari camps, where they're friendly but unobtrusive, at Bogani they're very much a part of the conversation. They'll greet you, ask about your day and proudly introduce the dishes.
Combining Me to We with safari
A Me to We stay works well with a safari in the Masai Mara National Reserve. Both are very powerful but completely different experiences.
Me to We gives you the opportunity to add to a very positive story of development within Kenya. You learn a lot about yourself and your travel companions, as you're taken out of your comfort zone and have to turn your hand to things you wouldn't normally do.
A short drive allows you to enter an entirely different world. A safari in the Masai Mara is all about those close encounters with wild animals – watching lion prides lazing in the sun and wildebeest frantically crossing the wide and fast-flowing Mara River.
A huge grassland area in the southwest of Kenya, between July and October the Masai Mara plays host to the Great Migration. This is a wildlife phenomenon where millions of wildebeest, zebra and antelope follow the rains, attracting predators such as lion, leopard and crocodiles.
The reserve is also home to the Big Five (lion, leopard, rhino, elephant and buffalo), along with cheetah, hyena and a variety of birdlife.
Along its edges are private conservancies where many of the camps and lodges are based. Their experienced and knowledgeable guides will lead game drives and walking safaris through the open grassland. In the evening, you'll share candlelit meals beneath the stars.
Getting there
After flying to Nairobi for your holiday with Audley Travel, a Me to We facilitator will meet you and transfer you to a hotel for the night. The next day, you'll take an hour's flight by light aircraft to the Masai Mara. An hour's drive past fields of grain and rural villages will see you reach the camp.
Practicalities
A trip combining Me to We and a safari suits anyone with an interest in wildlife, Maasai and Kipsigi cultures, or social development and conservation issues. It's also for people who want to experience what life is really like in rural Kenya away from the regular tourist spots.
Families are well catered for, with all guides speaking English and activities offered specifically for children. It's also easy and safe to travel solo: you'll stay within your group once you arrive and the journeys are all escorted.
July to October is the best time for safaris in the Masai Mara as the Great Migration is in full swing and temperatures are comfortable. The only time I wouldn't recommend visiting is between the end of March and May, when rain is heavier and more frequent.
About Mark Gillies
Mark Gillies is an East Africa Specialist at Audley Travel. His first experience of the region was in 1998, when he spent three months working as a research assistant on a biological survey programme in southern Tanzania. There hasn't been a year since that he hasn't been back to Africa, whether for work or adventure.
It was while working for a travel company that he encountered Kenya and grew to love its wildlife and its people. Since joining Audley, he's visited Kenya, Tanzania, Rwanda and Uganda, furthering his passion for the region.
This article was brought to you in partnership with Audley Travel
Read More articles from Audley Travel
A guide to volcano hiking in Indonesia
A guide to gorilla trekking in Rwanda
Russia for Art Lovers – where to go in Moscow, St Petersburg and the Golden Ring
Pin It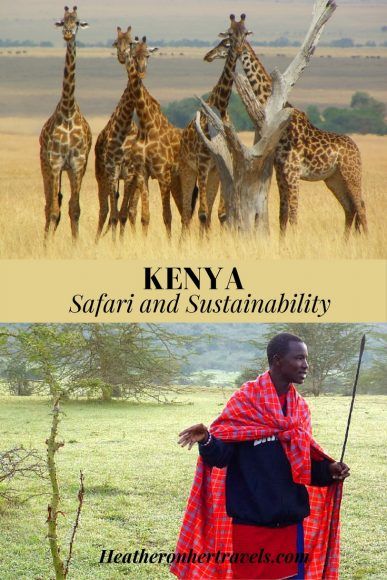 This article is originally published at Heatheronhertravels.com – Read the original article here