Dylan Thomas is the favourite literary son of Wales, born in Swansea and much celebrated before his untimely death at the age of 39. Even if you don't know his poetry, my driving tour of the places he lived and loved will show you some of the most beautiful scenery in South Wales and give you a fascinating insight into the times that Dylan lived through.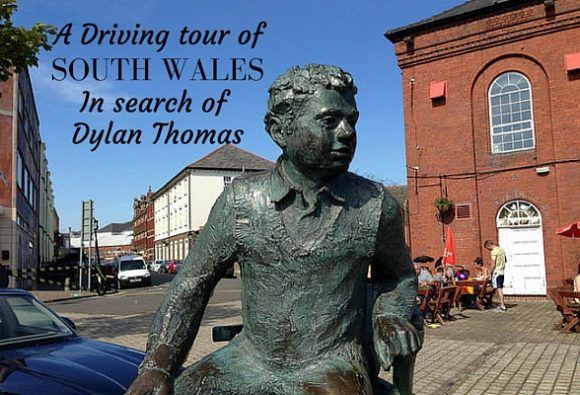 Let's start in Swansea
Let's start our driving tour in Swansea, where Dylan Thomas was born, the place he spoke of as "an ugly, lovely town" since it was heavily bombed in the blitz and lost much of the charm of its pre-war Victorian architecture. If arriving in Wales by public transport, you can easily pick up a hire car in Cardiff, Swansea or Newport as the places on our tour are most easily visited by car. (Check out Alamo Rent A Car if you need a rental car)
In recent years Swansea has undergone a regeneration and in the Maritime Quarter surrounded by new apartments and restaurants, you'll find a statue of the city's most famous son, in front of the Dylan Thomas Theatre.
Dylan was a member of the local amateur dramatics society, the Swansea Little Theatre, who met in Mumbles and the theatre now provides a permanent home for the theatre group. All kinds of productions are put on here but it's worth checking in advance whether there are any preformances related to Dylan Thomas. If not, you can still enjoy the murals on the walls of the theatre, depicting many of the characters that Dylan wrote about in his famous radio play, Under Milkwood. Dylan Thomas Theatre Website
The Dylan Thomas Centre in Swansea
Nearby is the Dylan Thomas Centre, which provides a permanent exhibition about Dylan's life and work. On the walls are large photo murals of Dylan, his friends from the Swansea literary scene and a portrait of his wife Caitlin painted by Augustus John. You can hear the voice of Dylan himself, from the radio broadcasts he made to read his poetry and radio plays.
What comes through above all else is Dylan's love of words which he used like colours in a paint box to create each scene, making lists of the words he might use on scraps of paper to keep by his desk.  He wrote; "I wanted to write poetry in the beginning because I had fallen in love with words, I cared for the colours the words cast on my eyes".
Read my article about Swansea – an ugly, lovely town
Dylan Thomas Centre, Somerset Place, Swansea, SA1 1RR
Let's visit the Dylan Thomas Birthplace in Swansea
Dylan was born in 1914 into an upper middle class family and inherited a love of literature from his father, DJ Thomas, who was Head of English at Swansea Grammar School. The house at 5 Cwmdonkin Drive where Dylan was born and where he grew up has been restored in the same character as when the family lived there and is open to the public, as well as being available to rent as a place to stay. It's just a short drive from the Maritime Quarter in the residential neighbourhood of Uplands.
The dark green and red colour scheme of the sitting room is just as Dylan described in "A Child's Christmas in Wales" when aunts and uncles gather in front of the fire after Christmas lunch. Owner Geoff Haden restored and furnished the house from auctions and car boot sales, using information in family letters and Dylan's own descriptions to recreate the house as it might have looked when Dylan was growing up, right down to the old gramophone player.
Upstairs Dylan's tiny bedroom has been left just as if he had been living there now, with a messy desk covered with books, a packet of woodbines and a bottle of Hancock's local ale, posters of Shakespeare next to Greta Garbo. At this tiny, crowded desk, Dylan would write poetry until he left home at the age of 20, doted on by his mother Florence who would bring him breakfast in bed.
Read my article about the Dylan Thomas birthplace
Visit the Dylan Thomas Birthplace at 5 Cwmdonkin Drive, Uplands, Swansea for a guided tour – check the website for times, events or to book an overnight stay.
Cwmdonkin Park – where the young Dylan played
The Dylan Thomas birthplace looks out to Cwmdonkin Park where Dylan would play as a boy. In Dylan's day there was a reservoir with swans which has now been filled in for a children's playground, but the bowling green and pavilion look much as they did in Dylan's childhood. The pavilion is open as a tea room with a pleasingly retro feel, serving ice creams, tea and welsh cakes on 1950s style china.
Where to stay in Swansea
Morgans Hotel was once the Harbour Trust Office, a grand Edwardian building from the era when Swansea was a major port and industrial city known as "Copperopolis" due to the large amount of copper smelted there.
The bedrooms, with mahogany doors, high ceilings and plaster mouldings, are individually named after the Swansea ships of the period. Downstairs is a stylish bar for evening drinks and breakfast is taken in the former banking hall of the Harbour Port Office, with original murals and copper globe lamps recalling Swansea's industrial heyday. Morgans Hotel makes a luxurious base for exploring Swansea and the Dylan Thomas trail.
Morgans Hotel, Somerset Place, Swansea, SA1 1RR.
Mumbles and the Gower beaches where Dylan loved to walk
Let's take a short drive to the seaside village of Mumbles, just outside Swansea, a place Dylan came to regularly to rehearse with the local amateur dramatics group, the Swansea Little Theatre. Afterwards the group would go for a drink at the Antelope pub where Dylan was known to enjoy a few pints.
From his home in Uplands Dylan could take the bus with friends to Mumbles and the beaches of the Gower peninsula, where they would go walking and camp overnight. Caswell beach which can be easily walked to from Mumbles, still has a retro air with the green painted beach huts and the cafe on the promenade.
A couple of his short stories were set on Rhossili beach and Dylan enjoyed long walks along the cliff path. Read my article about walking the coastal paths of the Gower.
Mumbles is a good place to base yourself for a night or two to explore some of these same beaches, either walking direct from Mumbles along the cliff path or driving to the stunning beaches of Caswell, Langland and Rhossilli.
Where to stay in Mumbles
Promenade View is a stylish 3 bedroom holiday home set right on the promende at Mumbles and an ideal place to base yourself to explore Mumbles, the Gower peninsula and be within easy reach of Swansea. The house has 3 en suite bedrooms with views over Swansea bay and the cyclists, walkers and sailing boats on their stands along the promenade, as well as being a short stroll from plenty of pubs, restaurants and the Mumbles pier where the coastal path begins. Read my review of Promenade View here.
The Boathouse at Laugharne in Carmarthenshire
From Mumbles you can drive to Laugharne, the village in Carmarthenshire that Dylan made his family home in the final years of his life. The Boathouse is set just below the cliff path with striking views across the Taf Estuary from the windows and was described by Dylan as "my sea shaken house on a breakneck of rocks".
Here Dylan lived with his wife Cailin and children until his untimely death in 1953 and it's furnished partly as it was when he lived there, partly as a museum in the attic room that would have been their bedroom.
A little further along the path is Dylan's writing shed where he worked, with desk with cigarette stubs, as if he had just popped out for a walk. The window looks over the Taf estuary, where the sandbanks are exposed at low tide and wading seabirds pick their way through the shallows, described by Dylan as "the mussel pooled and the heron priested shore."
Read my article about Lovely Laugharne – on the Dylan Thomas trail
When he lived here, Dylan would walk along to Browns bar to read the papers, or drop in to see his parents who lived opposite, before working in his writing shed in the afternoon and returning in the evening to Browns with his wife Caitlin for a few more beers.
The Dylan Thomas Boathouse, Dylan's Walk, Laugharne, Carmarthenshire, SA33 4SD
Laugharne Castle
Overlooking the estuary is Laugharne Castle, which was built in the 13th century and came under siege in the English Civil War after which it was partly dismantled. When Dylan first came to Laugharne, the castle and house next door were owned by his friends the writers Richard and Frances Hughes. Dylan was allowed the use of the gazebo in the garden which overlooks the estuary and it was here that he wrote the short stories "Portrait of the artist as a Young Dog".
The castle is now open to the public and there's a writing desk and old typewriter within the summerhouse to recreate how it would have looked when Dylan worked there. Laugharne Castle website. 
Where to stay in Laugharne
Brown's Hotel where Dylan went for a drink is now a stylish pub with rooms that have a retro feel with stripy carpets and modern oak furniture. They only serve snacks in the evenings but there are several places to eat when you are staying there including the Three Mariners pub next door. Brown's Hotel, King Street, Laugharne, Carmarthenshire.
A tour of South Wales taking in the places associated with Dylan Thomas is easily done in 2-4 days but of course there are plenty more things to enjoy in Wales if you'd like to extend your stay. If you are planning a driving holiday in Wales, check out Alamo Rent A Car for your car rental.
Useful information for visiting Wales
For more information on everything to see and do in Wales check the official website at Visit Wales
For more information about Dylan Thomas on the official Dylan Thomas Website
For more information about things to do in and around Swansea including the Dylan Thomas attractions visit the Visit Swansea Bay website
This article was brought to you in partnership with Alamo Rent A Car
Pin It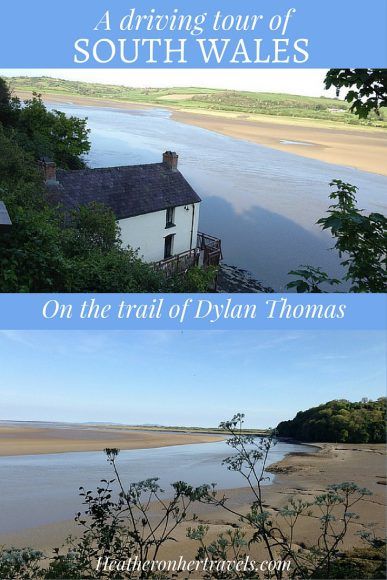 This article is originally published at Heatheronhertravels.com – Read the original article here
If you're looking for the authentic Caribbean experience, I can recommend a visit to St Kitts, one half of the island federation of St Kitts and Nevis. The fields that once grew sugar cane are lush and undeveloped while the island capital of Basseterre has a laid back and slightly scruffy charm. Yet if you know where to look there are plenty of places to delight the stylish traveller. If you enjoy great design, delicious local food and places that are stylish without being stuffy, read on my recommendations on St Kitts.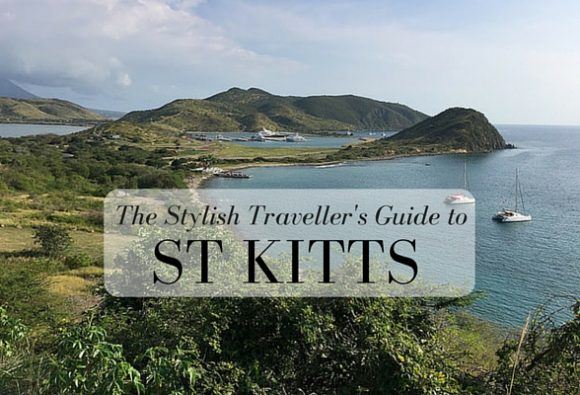 Stylish shopping in St Kitts
The Gallery on the square
I loved The Gallery on the Square in Basseterre, where I was tempted by beautifully designed gifts by local artists. Set on the north side of Independence Square, you'll easily spot it from the colourful paintwork and shutters. It's one of the oldest houses on the square, and was owned by one family since it was built, until artist Rosey Cameron Smith bought it in 1978 and opened it as an art gallery.
Rosey is known for her large, colourful paintings with scenes from life on St Kitts, featuring the vervet monkeys, vibrant carnival figures and abstract views of the island. She's brought together the work of many other artists; pottery by Dale Kelley, glass plaques by Calvin Delpeche and scarves by Kate Spencer, another well known St Kitts artist.
While the walls are covered with larger pieces, there are plenty of affordable watercolours, small prints, gift cards and glassware, to bring home a stylish souvenir of St Kitts. I couldn't resist treating myself to a large, flowing scarf with abstract designs by Kate Spencer, which doubles up as a beach wrap.
Stylish places to stay on St Kitts
Caribbean hospitality at Rockhaven B&B
I loved the colourful Caribbean vibe at Rockhaven bed & breakfast, a private home with just two bedrooms set on the hill above Frigates Bay near Basseterre. The owner, Judith Blake showed me to my room, with an ornate carved wooden bed and cheerful flowery curtains and bedcover. Judith and her husband lived in Canada for many years and when they returned to spend time in St Kitts, Judith told me she wanted to create a vibrant Caribbean feel, choosing a bright pink for the sitting room, and sunshine yellow for her kitchen. With dark hardwood floors, rattan mats and colourful paintings on the wall it all works to make a harmonious whole that's both elegant and homely.
I took breakfast on the covered terrace, with the breeze rustling through the palms and a view of the Atlantic breakers. My delicious fresh fruit salad and spicy eggs with a chappati were served on colourful painted china with madras checked mats using the yellow, red and green St Kitts check. Set on the top of a hill, Rockhaven bed and breakfast has beautiful views in both directions, although you will need a car to get around if you're staying there, as there are no shops or restaurants close by. Rockhaven is ideal for independent travellers who want a stylish base to return to after a day out exploring St Kitts.
Rockhaven bed and breakfast website 
Check prices and book using my Hotel Booking page powered by Hotels Combined
Colourful contemporary style in Basseterre –  Ocean Terrace Inn
If you're looking for a stylish hotel in Basseterre, I recommend Ocean Terrace Inn which has recently gone through a refurbishment and re-opened with spacious, contemporary style bedrooms. The hotel is set on the side of the hill looking towards the port with the green slopes of Mount Liamuiga beyond. On the lower level are the landscaped gardens and pool area with colourful shrubs and enticing pools and waterfalls with plenty of sun loungers. In the evening try the hotel's Fisherman's Wharf restaurant which is set just across the road and overlooks the waterfront. As the name suggests, they specialise in seafood such as grilled snapper or Mahi Mahi and I really enjoyed my lobster with a ginger and lemon butter sauce. Read my full review of Ocean Terrace Inn
Ocean terrace Inn Website
Check prices and book using my Hotel Booking page powered by Hotels Combined
Atmospheric plantation style at Ottleys' Plantation Inn
For old style luxury, Ottley's Plantation Inn was my favourite hotel on St Kitts and I stayed in one of the cottages set in immaculately tended gardens around the Great House. In my charming bedroom with dark wood furniture, flowered bedspread and plantation shutters I felt like a heroine in Gone with the wind and could throw open the shutters in the morning to look across the gardens towards the ocean. The property borders the rainforest and there are walks through the grounds where you can spot the vervet monkeys with a pretty little spa cabin tucked away in the trees. The inn feels very tranquil and private although you are just a short drive from Basseterre but you'll need to hire a car or taxi for the days you want to go sightseeing around St Kitts.
Ottley's Plantation Inn Website
Check prices and book using my Hotel Booking page powered by Hotels Combined
Luxury on the beach – coming soon at Park Hyatt St Kitts
Look out for the new Park Hyatt Hotel that is opening in late 2016 on the south-east peninsula on one of the most beautiful beaches overlooking the sister island of Nevis. I had a look around the site when I was there and although it was far from complete I could see that this could be perfect for the stylish traveller looking for a luxurious hotel right on the beach in St Kitts.
Park Hyatt St Kitts website
Check prices and book using my Hotel Booking page powered by Hotels Combined
Stylish Places to visit on St Kitts
The batik at Romney Manor and Caribelle Batik
I enjoyed visiting Romney Manor, the site of the plantation owner's house for the nearby Wingfield Estate, which is also worth a look around to see the ruins of the old sugar plantation and rum distillery. Up on the hill above the estate are the lush gardens surrounding the manor with a majestic 400 year old Saman tree spreading its wide branches over the lawn.
Inside the manor house is Caribelle Batik, where I watched the ladies demonstrating how the batik is made, in a painstaking process of painting the wax design and dying the cloth many time in different colours. Outside the batik cloths were left to dry in the breeze in what must be the most photogenic washing line in the Caribbean. After taking a look in the shop, I relaxed with a fruit punch on the terrace looking down on the plantation just as the overseer would have done, to keep check on the activities of the sugar mill.
The canons at Brimstone Fortress
Our minibus wound up the narrow road through stone gateways just wide enough for one car, finally reaching the fortress at the top of Brimstone Hill. The fort is a UNESCO world heritage site which dates back to the 18th century when the English and French were fighting to control the sugar-rich islands of the Caribbean. There are plenty of different parts of the fort to see, but the best bit was climbing up to the stone citadel, where canons pointed in all directions, guarding the coastline with stunning views across the island.
Fairview Great House
This is an easy stop when you're visiting the historic attractions of St Kitts as it's on the same road as Romney Manor and Brimstone Fortress as you drive out of Basseterre. It's an 18th century plantation house, where you can see the dining room table set with antique silver and the bedroom with the four poster bed where Prince Charles stayed when the house was a hotel. There are lovely botanic gardens too, surrounding the house with flowering plants and shady trees and they sometimes host rum tastings as part of a guided tour.
Stylish places to eat in St Kitts
The Gallery Cafe
For coffee and cakes in Basseterre: head to The Gallery Cafe on the north side of Independence Square. I loved this small cafe at the back of the art gallery featuring the work of local artists, that's run by the painter Rosey Cameron Smith. Her daughter Leah bakes the cakes and cookies while her boyfriend fishes for the wahoo which is smoked and served on a bagel with a spinkling of paprika – utterly delicious.
There's a charming garden at the back where you can sit in the shade with a glass of freshly pressed juice or a coffee, as if you'd just popped in to a friend's house for a chat.
Ital Creations
For an organic vegetarian lunch and fresh pressed juices: stop at Ital Creations on By Pass Road road near the airport. The food trailer is open throughout the day to buy a bottle of juice and sit in the shade eating a baked veggie wrap with salad and hummus. While your thick green Moringa smoothie is being prepared, wander around the small organic farm run by Judah Fari and his wife Yayah where they grow papaya and pineapple, salad plants and the medicinal herbs used to make bush teas and flavour their dishes.
The Kitchen at Belle Mont Farm
For an elegant lunch of small dishes: call in at Belle Mont farm, the luxurious hotel built on the slopes of Mount Liamuiga in the northern part of St Kitts. Parking your car, you'll be taken up in the electric buggy that winds on a narrow path through the forest to The Kitchen where lunch is eaten in the open sided dining room with views down to the sea.
The menu is made up of small plates, each designed to be a taster of local produce from the 400 acre organic farm and from the sea. I tried the lobster salad, almost too pretty to eat with artfully strewn herbs and dots of passionfruit and sorrel sauce, and the tasty ginger, pumpkin and spinach soup. You may not leave full to bursting but your taste buds will be tingling.
Arthur's
For drinks and bites on the black volcanic beach: stop at Arthur's that is also part of the Belle Mont Farm development. It's a stylish beach bar that was only just open when I stopped by, but the setting was lovely, on a black volcanic beach where the fishermen pull up their boats. The menu is based on traditional beach bar dishes such as conch fritters, grilled lobster and Mahi Mahi rillettes for elegant but casual dining at lunchtime and in the evening.
Salt Plage
For cocktails at sunset to a cool Reggae beat: you can't beat Salt Plage for a drink as the sun goes down. This trendy beach bar is part of the Christophe Harbour development with a deck beside the water and a jetty that also has comfortable seating to snuggle up for a romantic evening a deux. They serve drinks and cocktails every evening as well as small plates of favourite dishes such as coconut shrimp, chicken wings and market fish with garlic butter and island herbs. There's often a DJ or live reggae music which really adds to the atmosphere as the sun sets and the coloured lights on the jetty reflect in the water lapping below.
Reggae Beach Bar
For lobster and a beer on the beach: try Reggae Beach Bar on Cockleshell Beach which serves drinks and food all day and into the evening. It's a great place to base yourself for a day on the beach with plenty of sun loungers for hire (although they may get crowded when there are a few cruise ships in port) and the watersports hire next door. This is a local's favourite, where you can try all the typical seafood dishes such as conch chowder and grilled lobster, with the sand between your toes.
Boozie's on the beach
For a beach bar to relax with friends: try Boozie's on the beach at St Frigate's Bay strip. "The Strip" is a favourite area for locals and visitors in the evening when all that bars along the beach are open for live music, food and drinks. The menu features well cooked hearty Caribbean favourites and there's a sports bar atmosphere with flags and number plates that happy customers have sent from around the world. This is the place to crack open a bottle of Carib beer or order a 'Ting with a sting' and relax with friends.
Delicious street food on St Kitts
As you wander around Basseterre you'll find plenty of street food vendors, especially at lunchtime when they cater to office workers and on a Friday and Saturday when the locals like to buy jerk chicken and pork or grilled fish to take home for dinner. It's not always obvious what's offer but be adventurous and ask the vendor to show you what's cooking  under the metal covers. You may find the traditional St Kitts favourites like salt fish and Johnny cakes or goat water, which sounds disgusting but is actually a tasty stew.
Stylish places to relax on St Kitts
If you need a place to unwind and relax for the day, try Palm Court Gardens which is a favourite for cruise guests in Basseterre. The gardens are beautifully kept, there's an infinity pool with views over the bay and you can swing in a hammock and buy lunch and snacks in the small cafe. To add to the charms there's a vintage Rolls Royce parked in the drive, a children's playground if you have little ones and a workshop where they make beautiful shell jewellery and ornaments that are sold in the shop.
A cool rainforest walk on St Kitts
Over a third of St Kitts is covered with rainforest, especially on the slopes of Mount Liamuiga, which you can climb for an adventurous day trek. For something a bit gentler I went for a forest walk from the Wingfield Estate with expert guide O'Neil Mulraine who learned about the plants and wildlife from his grandfather. We took the easy forest trail alongside a trickling stream as O'Neil pointed out the different trees of the forest such as the African tulip with vibrant orange flowers that was often used for shade on plantations and a tree trunk with needle sharp spines that the monkeys will climb, but only if they are desperate! Overhead we could hear both the cries of the vervet monkeys and the shrieks of the people as they whizzed by on the zipline above our heads.
Begin and end your visit to St Kitts in style at YU Lounge
On my arrival at the airport I was treated to the VIP service that's available through YU Lounge which can be booked individually or used by business class passengers for some airlines. As I walked down the steps of the plane a car was waiting to whisk me the short distance to the private YU Lounge terminal where I could relax while the staff took care of immigration formalities and retrieved my luggage. I lounged around on the rattan sofas while nibbling some delicious canapés and sipping a cooling drink, thinking that I could get used to the millionaire lifestyle!
While St Kitts has been an unspoiled corner of the Caribbean, there are plenty of new developments that are putting it on the map for the stylish traveller. The Christophe Harbour marina, new luxury Park Hyatt Hotel and Kittitian Hill organic farm and hotel that are all nearing completion will soon provide even more to enjoy for the stylish traveller. Perhaps it's time to start planning your relaxed but stylish holiday in St Kitts?
Have you been to St Kitts and if so did you discover any stylish places to eat or stay?
Visitor Information for St Kitts
To plan your visit to St Kitts check out the tourism board website at www.stkittstourism.kn or follow their social media channels: Twitter @StKittsTourism | Facebook | Instagram | Google+ | Pinterest |
British Airways flies to St Kitts from London Gatwick twice a week on Saturdays and Wednesdays with the flight going on to nearby Antigua. There are regular ferries every day to Nevis, with a journey time of 45 minutes from Basseterre, making it easy to plan a combined stay on both islands.
To start and end your holiday on St Kitts in style, the YU Lounge offers a private terminal at the airport. A private car will meet you from the plane and whisk you to the luxurious lounge where snacks and drinks are available. While you are waiting your luggage will be picked up and you'll be cleared through security by the YU Lounge staff.
While on St Kitts, Heather stayed at the boutique Rockhaven bed and breakfast, the comfortable and colourful Ocean Terrace Inn in Basseterre, and the elegant Ottley's Plantation Inn.
Thanks to St Kitts Tourism for hosting Heather's visit to St Kitts.
Pin It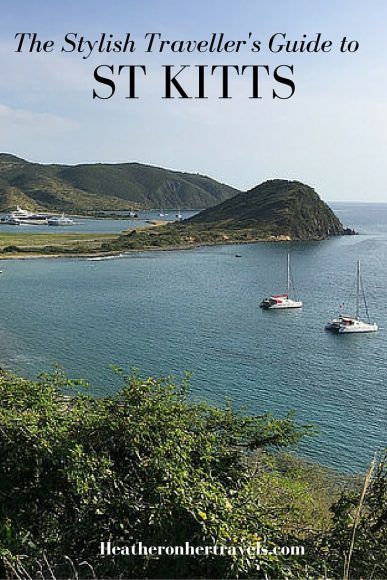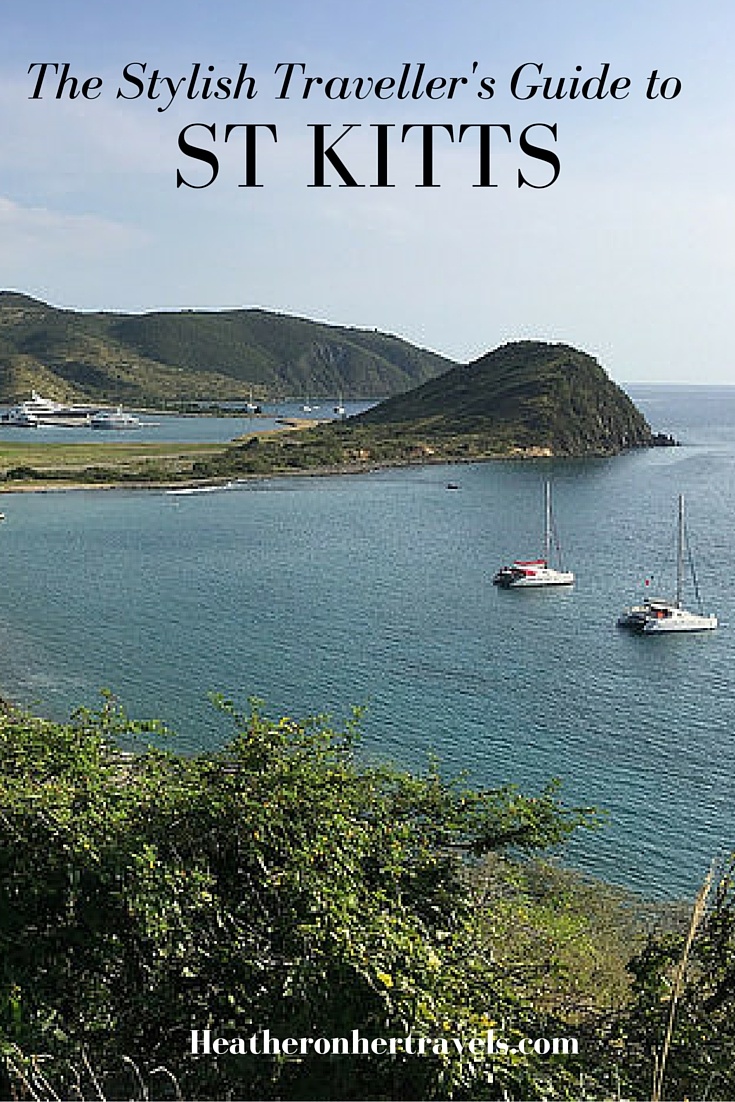 This article is originally published at Heatheronhertravels.com – Read the original article here
Discover Russia as a destination for art and literature lovers as  Audley Travel country specialist Nick shares some of his cultural highlights from his travels to Moscow, St Petersburg and the Golden Ring.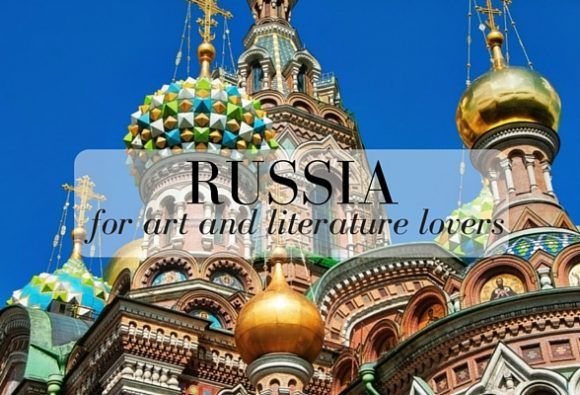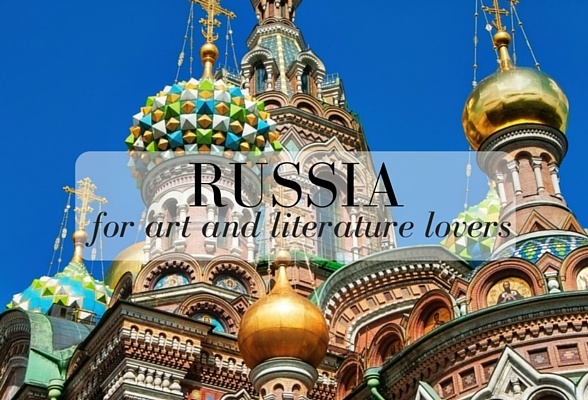 This year is the official UK-Russia Year of Language and Literature – and with the recent BBC adaptation of War and Peace bringing Tolstoy's famous novel to life, it's a great time to visit Russia.
Although reading Tolstoy's words on the page or watching his stories on TV from the comfort of your sofa may seem vivid, nothing compares to experiencing the real-life settings, or seeing the places that inspired and influenced him.
Russia has undergone extreme political and social change over the past few centuries, and the highlight of any trip is the chance to witness this complex history at first hand. One of the other reasons I love Russia is that it has always publicly celebrated and upheld its rich artistic and literary heritage.
For example, on the streets of St Petersburg and Moscow you'll see a lot of publicity for performances of Chekhov. He's perhaps the best-known Russian playwright outside the motherland, but it shows that works such as Uncle Vanya and The Cherry Orchard are still popular.
The Bolshoi and Mariinsky ballet corps are feted around the world but still enjoy great acclaim among native audiences (and if you can't catch a performance on your visit, I'd recommend taking a backstage tour of the Bolshoi or Mariinsky theatres).
Russia is also home to some world-renowned collections of art, notably in the Hermitage in St Petersburg.
Discover the collections of the Hermitage in St Petersburg
While Moscow is Russia's political and economic fulcrum, St Petersburg is seen as the capital of culture, built by Peter the Great in the style of European cities such as Venice and Amsterdam.
To get the best views of the city and a sense of its layout, my advice is to climb to the top of St Isaac's Cathedral on a clear day, or visit the Bellevue Brasserie at the Kempinski Hotel for a panoramic perspective that includes St Isaac's itself.
Having said that, one of the best ways to see St Petersburg's many churches, cathedrals, and imposing baroque and neoclassical architecture is from the water on one of the boats that skim the city's 33 canals.
Art enthusiasts will enjoy the Hermitage, one of the world's largest collections of fine art. The museum is housed in the Winter Palace, a former residence of the tsars situated in the heart of St Petersburg.
You may have spotted its distinctive mint-green and gold façade in the BBC's recent adaptation of War and Peace. Pause as you climb the grandiose staircase – there's no better moment to appreciate the opulence of imperial Russia.
I recommend telling your guide which historical period interests you, or asking for his or her personal preferences, as you won't be able to cover the whole collection. It's said that if you were to spend one minute in front of every piece on display in the whole of the Hermitage, it would take an entire year.
I loved studying original paintings by Rembrandt and Da Vinci, but if your tastes are more modern, head to the part of the Hermitage called the General Staff Building which houses Impressionist and Postmodern collections, including several works by Monet, Van Gogh and Picasso.
I was struck by the haunting black and white photos on display in many of the Hermitage's galleries. They show the bare walls and empty rooms of the building during the Nazi invasion, when many pieces were sent to Siberia to be saved from possible destruction.
Trace the footsteps of Dostoevsky and other famous Russian writers
St Petersburg wears its literary legacy with pride: if you look carefully at the buildings (and can read a little Russian) you'll see they are peppered with monuments and plaques to Russian poets and novelists.
Many writers' homes have been made into state museums. One of the most intriguing is Lolita author Nabokov's apartment, which offers a glimpse of the communal living style of the Soviet period.
The apartment of poet Alexander Pushkin is close to Palace Square and the Hermitage, and easy to visit en route. It's no exaggeration to say that Russians venerate Pushkin and he's deeply etched onto the nation's hearts. On my last visit to St Petersburg, my guide Galina spontaneously launched into a recital of one of his poems as we walked the gardens of the Summer Palace.
Fyodor Dostoevsky's memorabilia-crammed apartment in St Petersburg's Vladimirsky district has been preserved in exactly the same condition as it was on the day he died, slumped over his writing desk mid-composition (the apartment's clock remains frozen at the hour of his death).
Venturing beyond the apartment, it's possible to retrace his and his characters' footsteps around the city, from the Peter and Paul Fortress where Dostoevsky was incarcerated and almost executed to St Vladimir's Cathedral where he would pray.
I like simply tramping the busy intersections and streets around Catherine Canal and Sennaya Square. This is where the action of The Idiot and Crime and Punishment takes place, and where the latter novel's protagonist, Raskolnikov, famously battles his tortured conscience.
The city's main thoroughfare, Nevsky Prospekt, was even the subject of a short story by Nikolai Gogol, in which he described the mercurial nature of the street at night.
Dedicated bibliophiles can browse the shelves of the city's most famous bookshop, Dom Knigi, which occupies an Art Nouveau building on Nevsky Prospekt. Then continue in the footsteps of St Petersburg's writers by stopping for coffee at Pushkin and Dostoevsky's former haunt, the Literary Café.
Relive War and Peace in Catherine's Palace
I remember the first time I walked into Catherine's Palace, the summer residence of Catherine the Great, which is located just outside St Petersburg in Tsarskoye Selo (renamed under communist rule as 'Pushkin Village').
I stood in the centre of the vast ballroom encased in gold and mirrors, and at that moment it really did feel like I was stepping into the shoes of a character from War and Peace: Catherine's Palace was, after all, the real-life setting of the Tsar's ball in the novel.
The mosaics that encrust the walls of the Amber Room (not the originals, which were allegedly lost during the German occupation) are a reminder of the wealth and grandeur of 19th century Russian aristocrats. It's a gilded world that Tolstoy portrays so acutely in War and Peace and Anna Karenina.
See Fabergé eggs in the Kremlin's Armoury and Russian sacred art
Moving from St Petersburg to Moscow, there's no better place to start than in Red Square (the name has no connection to the red bricks that were once whitewashed, nor to the red of the communist regime).
It's a fascinating yet sobering place: as you stand outside the Kremlin and look towards the bright onion-shaped domes of St Basil's Cathedral, you can't help but reflect how this very square has witnessed some dramatic political upheavals.
The Kremlin complex is extensive, but the most striking objects d'art are in the Armoury – intricately decorated and sometimes jewelled Fabergé eggs that the tsar and tsarina would exchange at Easter, along with many other artefacts, such as a coronation gown worn by Catherine the Great.
The Tretyakov Gallery is excellent for seeing how Russian art has developed over time, and for the chance to study some of the most important pre-revolutionary sacred art in Russia.
The highlight of the collection is the Holy Trinity by Andrei Rublyov – an icon (a sacred painting on wood that often features as part of a screen in Orthodox churches) that was considered so glorious its creator was effectively beatified.
Travel on the metro… and quote Shakespeare
Moscow's underground metro acts as a time machine, transporting you not only to your destination but back to the USSR. Many of the stations are home to original Soviet statues, monuments and mosaics – in fact, the first time I ever took the metro in Moscow I ended up intentionally missing my stop just so I could spend more time going round and gaping at the decor of each station.
I especially like the Prospekt Mira Station for its lavish floral designs that are meant to evoke the Botanical Gardens of Moscow State University. The recently opened Dostoyekskaya Station is worth viewing for its murals depicting passages from Dostoevsky's novels (including a murder scene that invited some controversy when it was first unveiled).
This year, look out for the special carriages decorated with Shakespeare quotations and characters in honour of the UK-Russia Year of Language and Literature and the 400th anniversary of the Bard's death.
Get a glimpse of rural Russia at Suzdal and visit Tolstoy's estate
I fell in love with the Russian countryside when I lived and worked in Kaluga, three hours south of Moscow. Anyone who is really interested in Tolstoy should try to see something of rural Russia, since it's a theme he explores so passionately through the character of Levin in Anna Karenina.
At Suzdal, one of the main villages of the Golden Ring northeast of Moscow, you can look out over rolling green fields and rivers before visiting the Museum of Peasant Life and Wooden Architecture. It gives an insight to a bygone agrarian way of life.
Tolstoy's connection to and interest in agricultural life is apparent if you visit the estate where he was born and lived for most of his adulthood, writing in his characteristic cramped style, which his wife Sofia would then copy out neatly by night. Yasnaya Polyana ('Bright Glade') makes for a peaceful, if long, day trip from Moscow (it's about a six-hour round drive). Yet it's a wonderful retreat from urban bustle.
Tolstoy's possessions and his extensive library are on display, and I suggest taking time to explore the grounds. You can see the pond where the writer would ice skate in winter and swim in summer, and the fields where he would work alongside labourers during the harvest season in order to better depict peasant life and farming on the page.
His grave, situated in a quiet dell, has no headstone – save for the bunches of wildflowers that are customarily left by newly married couples and admirers of his work.
Visit Audley Travel to help plan your trip to see Moscow, St Petersburg and the Golden Ring in Russia
Nick Slater is a Russia Specialist for Audley Travel. Audley trips don't come off the shelf – they're tailor-made down to the finest detail. When planning a trip with us, you will speak to a destination specialist who has either lived or travelled extensively within the country or region that you are visiting. They will create a bespoke trip based on your tastes, interests and budget and with an absolute commitment to providing quality travel experiences.
This article was brought to you in partnership with Audley Travel
Pin It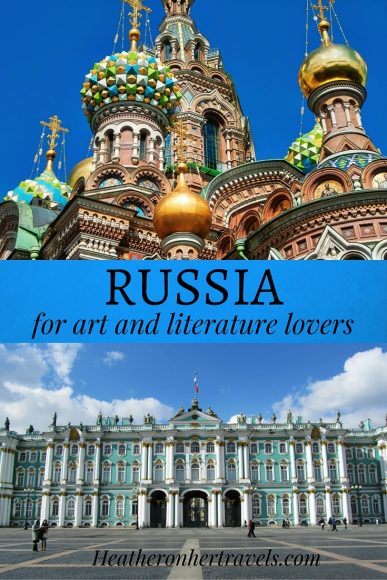 This article is originally published at Heatheronhertravels.com – Read the original article here