Living in Bristol I often get asked for recommendations on the best places to stay as well as what to do in my lovely home town. For travellers who enjoy taking short city-breaks, I believe that the choice of hotel is a big factor in how you experience a place. I prefer to stay at hotels that are centrally located, with stylish decor and a personal touch with staff who really care. I have my own comfy bed in Bristol, so I haven't stayed overnight in the hotels I'm going to recommend, but I have visited them all for one event or another and they are hotels that I would choose myself, if I were visiting Bristol.
1. Brooks Guest House – for quirky charm and affordability
This charming guest house is right in the middle of the old city, tucked down a lane by St Nicholas Market. It's a great choice if you are arriving in Bristol by coach or train since there's no parking at the hotel, but then you will be bang in the heart of things. There's a contemporary but slightly retro feel in the decor, with painted woodwork and Cole & Sons wallpaper.
The big talking points are the four shiny Rocket caravans on the roof where you can stay in a cosy twosome (and yes they do have bathrooms).  Breakfast is downstairs in the light and airy kitchen area and there's a pretty paved courtyard which is perfect to sit outside as the weather gets warmer.
Brooks Guest House, St Nicholas Street, Bristol, BS1 1UB. Check out the best prices and book for Brooks Guest House at HotelLook.com
What do do while staying at Brooks Guest House
Wander around St Nicholas Market where the Guest House is located and try something delicious from the food stalls under the glass roof. This is a favourite spot for locals to come and buy their lunch, and you can choose from a multicultural selection, from Jamaican to Portuguese hot dishes, Pieminster pies to pulled pork in a bun. Inside the Covered Market and Exchange Hall are lots of small stalls selling clothes, jewellery and a whole range of interesting things, all run by small indie businesses.
Visit Castle Park which is a short walk through the market. If the weather is fine, this is a great place to take your lunch from St Nick's market to sit on the grass overlooking the river. The church of St Peter's was bombed in the war but its shell remains as a monument and there's a sheltered herb garden and sculpture avenue next to it. There's also a children's playground tucked away on the mound beyond the church.
Watch a play at the Theatre Royal close to Queen's square, where the Bristol Old Vic Theatre Company puts on everything from Shakespeare to family shows. The theatre dates back to the 18th century and has an impressive classical facade and original gilded Georgian auditorium so it's always worth checking on the latest productions.
2. Hotel du Vin – for old school style and luxury
Housed in an old stone sugar warehouse, I love Hotel du Vin for its sense of style and old school luxury. As the name suggests, there's a wine theme going on in the Bistro restaurant, with polished dark wood, panelled walls and a French inspired menu, as well as a bar area with squashy leather sofas to relax with a cocktail or coffee.
Due to the character of the old building, no two bedrooms are exactly the same, but all are luxurious with roll-top baths or powerful showers, soft velvet furnishings and antique leather easy chairs. The hotel is centrally located in the oldest part of Bristol, and where the road now runs in front of the hotel was once the original waterfront where ships would have moored.
Hotel du Vin, The Sugar House, Narrow Lewins Mead, Bristol, BS1 2NU. Check out the best prices and book for Hotel du Vin Bristol at HotelLook.com
What do do while staying at Hotel du Vin
Walk up the atmospheric Christmas steps, to imagine how Bristol looked in the 17th and 18th century when the road in front of the hotel was part of the harbour, then check out some of the quirky independent shops. At the top of the steps there's an old Alms House and plenty of other small arty shops along Colston Street and Perry Road.
Colston Hall is just a short walk from the hotel, Bristol's main music venue hosting an eclectic mix of international performers, community choirs and pop tribute bands. An open copper foyer was added to the original Victorian building a few years ago, often hosting free live music in this space with a stylish cafe too.
Visit Red Lodge which is set on Park Row, on the hill above Hotel du Vin and the Colston Hall. It's one of the oldest houses in Bristol where you can see oak panelled Elizabethan rooms and fireplaces in the Great Oak Room, with views over the city. The wealthy merchants who once lived here would have had a grand view of their ships coming up the harbour as well as being able to take their leisure in the Elizabethan knot garden. Entry is free and the house is open from end March to end December, closed Weds/ Thurs/ Fri.
3. The Bristol – for luxurious rooms overlooking the harbour
From the ouside The Bristol may not be the prettiest of hotels – although there's something iconic about its listed 1960s facade that was originally built as a motel. Step inside and the rooms are spacious and stylish in relaxing natural tones with luxurious velvet throws in highlight shades of  plum, mushroom or aubergine.
You can take their popular afternoon tea, order some sharing plates in the Lounge or have dinner with a view of the harbour in the River Grille restaurant, with drinks in the Shore Cafe Bar next door. As there's a multi-story car park next door, this is a convenient choice for those who are driving but want a central location by the harbour in Bristol.
The Bristol, Prince Street, Bristol, BS1 4QF. Check out the best prices and book for The Bristol at HotelLook.com
What to do while staying at The Bristol
Take a Bristol Ferry Company boat from the steps opposite the Watershed Arts Centre which will take you around the harbour with lots of different stops on the way. You could get off at the furthest point for a pleasant walk back along the water or just stay on board for a mini tour which will take around 40 minutes to see harbour sights like the ss Great Britain and Underfall Yard from the water.
Just along the harbour front is M-shed, a free museum that brings to life the history and people of Bristol. With plenty of hands-on exhibits it's great for all ages and since its free, you can dip in and out depending on how long you've got. When your tummy is rumbling it's time to discover Bristol's latest foodie hub which is just next door at Wapping Wharf – a pedestrian street full of indie restaurants and bars, including Cargo – a group of food retailers housed in shipping containers.
Take the steam train or walk down to ss Great Britain – from M-shed, there's a small steam train that runs at weekends, manned by enthusiasts that will take you along the harbourside down to ss Great Britain (of course you can also walk). This historic iron steam ship was built by Victorian engineer Isambard Kingdom Brunel who also designed the Clifton Suspension Bridge and the ship was returned to Bristol from the Falklands. Now fully restored, it is one of Bristol's leading visitor attractions and a great day out for families and those interested in Bristol's maritime history.
I hope you enjoyed my mini-tour of some of my favourite places to see and stay in Bristol. If you're planning a weekend break in Bristol, do check out the best prices and book at  Hotellook.com.
Pin It
Disclosure: This article was brought to you in partnership with HotelLook.com
This article is originally published at Heatheronhertravels.com – Read the original article here
November 26, 2016 by Heather Cowper
Filed under Accommodation, Art and design, Eating and drinking, Europe, featured, Hotels, Italy, Leisure, Museums, Shopping, Sightseeing
While the summer may be over, autumn can bring clear, sunny days in Italy. Just the time for me to nip off to Florence for a weekend break with Citalia, to get a quick fix of culture and good food. My challenge was to strike the right balance between seeing the sights (and there are plenty!) while taking the time to soak up the atmosphere and charm of this ancient city set in the heart of Tuscany. Read on to discover how I spent my 48 hours in Florence.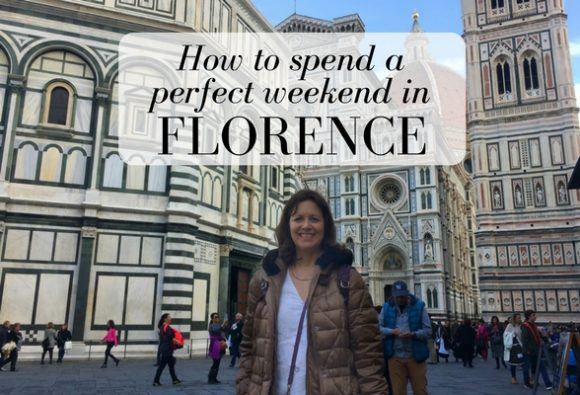 Arriving Friday lunchtime
Flying from London City Airport direct to Florence, I arrived at lunchtime to be whisked away by private taxi transfer, arranged through Citalia. Driving through the narrow streets, we arrived in 30 minutes at Hotel Balestri, where I was to stay for the next 2 nights. The hotel was well located by the river, close to all the historic sites – I always think that with limited time on a city-break you want to be a short stroll from the things you've come to see. From my window I had a fabulous view across the river to the Belvedere gardens and Piazzale Michelangelo on the hill and looking the other way to the well known arcades of the Ponte Vecchio.
After settling in, I relaxed in the hotel's glamorous, mirror lined bar, treating myself to the local Florentine aperitivo of a Negroni. Mixed with red vermouth, campari and gin, it was certainly strong enough to get me into a good mood for the start of the weekend, and for something lighter there's always the brightly coloured Aperol Spritz. Salute!
Dinner at Mercado Centrale
On my first day in a new city I like to just meander to get the feel of the place, orientate myself to the main sites and go with the flow. At the recommendation of the Citalia Concierge, I planned to have dinner at the Mercato Centrale where there's an upstairs food hall serving many different dishes in a lively, café atmosphere.
Let's talk Tripe
Well that was the plan. But when I arrived at the Mercato I found that downstairs, where the produce stalls would normally be open in the day, a neighbourhood tripe festival was in full swing. Tables designed for communal eating were set up down the centre of the space, lit by silver candelabras, and decorated with posies of cabbages and flowers. Wooden fruit boxes served as impromptu trays, so that you could buy what you pleased from different stalls, then bring it to sit and eat with friends.
A number of trattorias had set up stall, each with a bubbling pan of tripe stew. With the plastic tokens I'd bought at the door, I tasted my way through different styles of stew, one with a rich, tomato sauce, another like an onion soup with white wine. Tripe is a Florentine speciality and although the white spongy lining of a cow's stomach is not the most appetising prospect, it was defintely a lot tastier than I'd imagined.
Although quite full, I thought I'd just pop upstairs, only to discover a whole world of food on the first floor. The open, industrial style space had different food stands around the walls and tables set in the centre to eat with friends. I wandered around admiring the round balls of mozzarella with a creamy oozing centre, crusty sandwiches filled with brie and sundried tomatoes and the pizzas being freshly cooked in wood-fired ovens.
My head was turned by cabinets of cannoli filled with ricotta and pots of tiramisu. Fresh fish was laid on a bed of ice waiting to be cooked, while at the next stand the well matured beef, marbled with creamy fat and almost black with age, would soon be cooked as the famous Bistecca alla Fiorentina. Sadly I had eaten too much tripe to enjoy anything more but I finished the evening at the vegetarian stand with some fresh pressed apple and kiwi juice with fresh ginger, before heading back to the hotel.
Saturday Morning at the Mercato Central
While I'd enjoyed all the cooked dishes upstairs in the market, I wanted to see some of the produce stalls on the ground floor, so headed back on Saturday morning when the market was in full swing. Although I didn't need to buy any fresh fruit or veg, I enjoyed walking round the different parts of the market devoted to fresh meat and prosciutto, plump cheeses and a butcher's stall just for tripe.
Coming up to lunchtime I noticed the Nerbone stall was surrounded by a throng of people all waiting to be served with their lunchtime trippa alla fiorentina, just like mama used to make.
Saturday afternoon – a walking tour of Florence
On Saturday afternoon I'd booked a walking tour of Florence through Citalia, who offer a range of pre-bookable tours and excursions to their guests. Our art-expert guide Carlotta gave us an excellent orientation of the main sites of the Centro Historica, explaining the birth of the Renaissance which emerged from the 14th century, bringing a new realism and use of perspective to art that had not been seen in medieval times. The whole of Florence seemed to be a calling card for the great artists of the age; Dante, Giotto, Michelangelo and Leonardo de Vinci, who flourished under the patronage of wealthy families like the Medici.
At the covered loggia known as the New Market or straw market, we stopped to meet Il Porcellino, the bronze statue of a wild boar. He's a copy of the original marble version that was a gift from the Pope to the Medici family. This 'little pig" is almost as well known as the David for visitors to Florence – put a small coin in his mouth and watch it fall through the grill below, then stroke his nose, and your dreams are sure to come true!
In the Piazza della Signorina
We continued to the Piazza della Signorina, where Cosimo I, the Grand Duke of Tuscany lived in the Palazzo Vecchio with his wife Elenora, until she sensibly moved with their eleven children to the Pitti Palace across the river. There's a statue of Cosimo on horseback in the square but the imposing statue of Neptune in the fountain also has his likeness.
At the door of the Palazzo stands a copy of the David by Michelangelo which stood here until 1873, when it was moved to the Galleria dell'Academia and now lives under its glass dome. The loggia to one side forms an outdoor sculpture gallery and is part of the Uffizi – the roof forms the terrace for the museum's cafe. The sculptures seem to display a Florentine taste for stories of struggle and violence – the twisting Rape of the Sabines by Giambologna and the bronze Perseus by Benvenuto Cellini triumphantly lifting up the gory severed head of Medusa.
Finishing our guided walk by the River Arno and the Ponte Veccio, we were well placed to continue with a tour of the Uffizi, the main art gallery of Florence with all the masterpieces of the Renaissance. Because the lines for the Uffizi often so long, it's a good idea to either book a group tour like the one offered by Citalia, or to go online and book a timed ticket to enable you to skip the line.
If you are a real art lover, of course you'd need a whole day to do justice to the gallery, but a two hour tour is a good idea if you are just there for the weekend, as you will cover the most famous highlights. We enjoyed looking at the lovely goddesses in Botticelli's Venus and Primavera and heard how Filippo Lippi's enchanting Madonna with two angels was actually a portrait of the nun who became his lover and their children. Perhaps the violent depiction of Judith slaying Holofernes by Artemesia Gentileschi was the female artist's revenge on the man who raped her as a girl?
I enjoyed the views from the first floor windows of the Uffizi, looking in one direction towards the Palazzo Vecchio and the Duomo beyond, in the other towards the river Arno and the Ponte Vecchio. Behind an unmarked door in these galleries is the entrance to the Vasari corridor, a passageway that runs from here, across the Ponte Vecchio and ends at the Pitti Palace, providing an easy route for the Medicis to move from home to office.
Saturday evening – window-shopping on Via Tornabuoni
By the time our Uffizi tour was over it was dark and I wanted to get a bit of fresh air and enjoy the streets of Florence at dusk, so I walked along Via Tornabuoni to do a bit of window shopping. This is where all the top stores like Prada, Pucci, Gucci and Tiffany are located and the street was looking very pretty with the Christmas lights strung between the buildings.
Shoe heaven at the Ferragamo museum
At the end of the street, by Ponte Santa Trinita I spotted the Museo Salvatore Ferragamo and popped in as I had an hour or so to spare before dinner. I've always loved fashion and have memories of buying a pair of Salvatore Ferragamo shoes at a church sale, where clearly no-one but me realised the bargain I was getting. In the museum below the flagship store, the shoes of the 1930s and 40s were laid out, still looking so fresh and wearable that I would have loved to try them all on. Salvatore Ferragamo learned his trade in Italy, but emigrated to California in the 1920s where he made his name selling shoes to film stars and celebrities like Marilyn Monroe, before returning to Florence.
In some of the inner rooms were other exhibitions of designs, posing the question of whether fashion crosses over into art. The stunning pieces from designers like Elsa Schiaparelli and Germana Marucelli answered a resounding yes and were a real treat for a lover of fashion like me.
Saturday evening – dinner in Oltrarno
By the time I'd spent an hour looking around Museo Salvatore Ferragarmo it was time for dinner. I crossed the bridge into the Oltrarno, the old working class area which is now a hip and trendy neighbourhood with artisan shops, bars and restaurants. The restaurant I was heading for was another recommendation of the Citalia Concierge, called Il Santo Bevitore, striking just the right balance between modern style and traditional Tuscan flavours.
The teracotta tiles, white walls and simple wooden tables combined with crisp white table linen and interesting and flavoursome dishes that erred on the side of gourmet. I started with an excellent small plate of spinach ravioli with shrimps in a buttery sauce, followed by a marinaded carpaccio of beef scattered with sprigs of salad, capers and egg yolk. My desert brought together all the flavours of winter with a rosemary and raisin cake, topped by a sweet mulled wine ice cream surrounded by a pool of pear custard. I'd certainly recommend this restaurant for those wanting to try the best of Tuscan cuisine in an elegant but relaxed atmosphere.
A Sunday morning visit to the Academia
On Sunday morning I'd made an appointment to see one of the most popular characters in Florence's artistic scene, a certain young shepherd boy named David. He lives in the Galeria dell' Academia under a beautifully lit dome that was built just for him and thousands of people visit him each day to admire his physique from all angles. As I wanted to be sure of a visit I took the precaution of asking the concierge at Hotel Balestri to reserve a timed ticket, which can also be done online, and arrived as the museum was opening around 9.30am.
Michelangelo's David was carved from a block of marble that had been lying for 40 years behind the cathedral, rejected by all the other sculptors when Michaelangelo asked permission to carve it. The piece was intended to sit on top of the cathedral but once complete it was considered too fine (and too heavy) so was given the prime spot outside the Palazzo Vecchio. The Florentines took the David as a symbol of city pride, as the smaller underdog overcoming its much larger and stronger enemies. From close up the head appears to be a little too large, but it was intended to be seen from far below, so the proportions were designed to make sense from a distance.
Unlike the Uffizi, the Academia is a much more manageable proposition and you can easily get around the main things in an hour. After admiring the David, most visitors take a look at the 'Prisoners' that line the hall leading to the David. These unfinished sculptures by Michaelangelo were intended for the tomb of Pope Julius II and were give this name as they seem struggling to be released from their blocks of marble. I also enjoyed looking at the plaster nymphs and maidens in the ground floor gallery, with rows of pretty girls in ringlets striking demure poses.
The star of Florence, the Duomo
By mid morning I was walking back from the Accademia along Via Ricasoli, the cathedral dome framed by the buildings at the end of the street. It was time to take another look at the star attraction of Florence, the Duomo or Cathedral of Santa Maria del Fiore. On Saturday's walking tour, our guide Carlotta had walked us around the cathedral and given us many of the stories, but I wanted to take a closer look. I bought a €15 ticket from the office opposite the Baptistry entrance, which would get me into the Baptistry, Campanile, Museum and to climb the cathedral dome (the cathedral itself is free), including optional timed entry to enable you to skip the lines.
My first stop was the gorgeous Baptistry, a hexagonal jewel box that sits in front of the cathedral. The patterns of white, pink and green marble on the exterior continued inside with small arched windows illuminating the magnificent gold mosaics on the roof depicting scenes of the Last Judgement. Outside, it was easy to find Ghilberti's 'Gates of Paradise' by the crowds swirling around them. The bronze doors show Old Testament scenes in intricate relief, but are in fact copies of the gold covered originals, which now reside in the Museum at the end of the Cathedral.
The tickets to climb Filippo Brunelleschi's dome had already sold out that day, but I'd already decided that my preference was to climb the 85 metre high Campanile, which would not only give me views over the old city but also a bird's eye view the dome itself.
My timed ticket meant that I could skip the long line and start to climb the 415 steps to the top. Luckily there were three different stages to take a break and admire the view before I arrived at the very top, looking down onto the Dome.
After taking photographs from every angle I started the long climb down, which was pretty claustrophobic as I had to keep stopping to let a long stream of people pass on the narrow stairs. Still it was well worth it for the views.
After fuelling up with a quick slice of pizza and gelato from one of the numerous cafes along the main tourist drags, I decided to head across the river to explore the Oltrarno, where I had dined the night before. My walk took me across another of Florence's must-see attractions, the Ponte Vecchio, a medieval bridge with an arcade of jewellery shops that seem to hang precariously over the river.
The shops were originally populated by butchers and leather tanners who had an easy way to get rid of their waste into the river, until in 1593 the Medicis decided that the smell was unbearable and ordered the shops to be let to goldsmiths instead. Above the shops is an enclosed passageway called the Vasari corridor which runs from the Pitti Palace on one side of the river to the Uffizi and Pallazo Vecchio on the other.
Sunday afternoon at the Pitti Palace
Just a little way up the road on the other side of the river I reached the Pitti Palace, the residence that was purchased by Eleanora de'Medici, wife of Cosimo I who decided that she wanted a home away from the bustle of the city with a large garden for her 11 children.
While I didn't have time to look around the whole palace, I was keen to see the costume museum, since I love fashion and textiles. I very much enjoyed the exhibition which showcased the couture collections of notable Italian women – wealthy of course, but also patrons of a different kind of artistic achievement just as the Medicis had been in the past.
The most startling part of the costume musum's exhibits were the clothes of Eleanora de'Medici, her husband Cosima I and their son Don Garzia. Startling because these were the very clothes they had been buried in, which had been removed from the bodies when their tombs had been opened, pieced painstakingly together and put on display. While the doublet and tunic of Don Garzia was pretty much intact, Eleanora's dress was just a jigsaw of delicate scraps, bordered by well preserved gold lace embroidery.
My final hour was spent wandering around the Boboli gardens behind the palace, a tranquil contrast to the crowded streets on the other side of the river. Walking back through the parterres and formal gardens I came across a spot where the view of the Duomo was framed by olive trees, the roof tiles of Florence glowing in the evening sun. It was a lovely memory to lock away as I made my way back to Hotel Balestri ready to head home after my weekend in Florence. Have you visited Florence and if so, what was your perfect weekend?
Where to stay in Florence
I can highly recommend the four star Hotel Balestri where I stayed in Florence, conveniently situated by the river, just 5 minutes from the Ponte Vecchio and 10 minutes from the Piazza della Signoria. My bedroom was spacious with clean, modern lines and plenty of wood and leather. The dark wood parquet floor, leather headboard and furniture had an art deco feel, with even the walls covered in a cream leather effect with decorative wood bands.
The wardrobe space was quite small, but fine for a weekend break and there were the usual amenities of a flat screen TV, small safe and kettle to make tea and coffee. The French windows opened wide to a lovely view of the river Arno and over the bed was a photo print of the coloured marble facade of the Duomo.
My luxurious bathroom was lined from floor to ceiling in light brown honed marble panels. Marble is used everywhere here in Florence, since the Tuscan quarries that Michelangelo used are not far away. The bathroom was modern with a large backlit mirror, plenty of shiny chrome fittings and shower set in the corner with water draining straight into the floor. The luxurious feel was completed with white monogrammed bath robes, billowing white shower curtains, and plenty of nice toiletries. I wafted around in my marble bathroom enjoying all the space and feeling very spoiled indeed.
Hotel Balestri does not have a restaurant, but that's hardly an issue when there are so many excellent places to eat within an easy walk. There is a bar area that adjoins the reception and like the bedrooms, the style is modern with clean lines and a slightly art deco feel in the mirrored tables, marble floors and leopard-print stools.
Breakfast was served in a private area through mirrored doors beyond the bar. In a side room was set out an excellent spread of cold meats, cheeses, pastries, yoghurts and breakfast cereals, with some hot eggs and bacon as well.  I found the hotel staff were extremely helpful and friendly, and they were able to make timed entry bookings for the museums so that I didn't need to stand in line. Hotel Balestri would be an ideal choice for those who want a well located, stylish and comfortable base for their weekend break in Florence.
How to book your perfect weekend break in Florence
My weekend in Florence was arranged through Citalia who are a leading specialist in Italian holidays, winning the title of 'Best Tour Operator to the Italian Peninsula' for seven years in a row. They have more than 85 years experience in putting together flexible itineraries to suit your needs, using Italy's finest handpicked hotels. The Citalia team are expert and knowledgeable in all things Italian and even have local concierges in each destination for personal recommendations, advice and help with day trips, car hire, or restaurant bookings. For more information visit the Citalia Florence page
Citalia is offering a three nights for the price of two in Florence staying at the four star Hotel Balestri on a B&B basis from £363 per person – a saving of up to £ 226 per couple. The offer includes return international flights from London Heathrow with British Airways. Based on departures 28th January 2017.
Pin It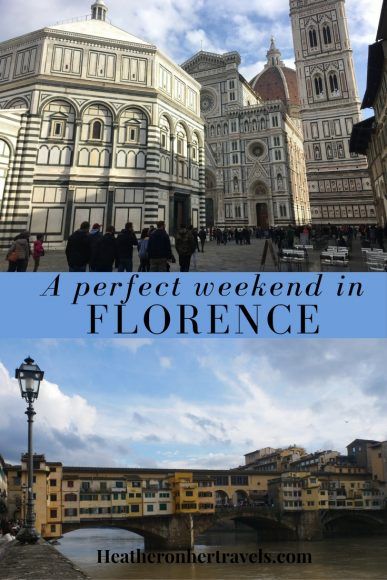 Thanks to Citalia who hosted Heather's stay in Florence. This trip was part of a project between Citalia and Travelator Media.
This article is originally published at Heatheronhertravels.com – Read the original article here
I'm not really sure why I hadn't visited Vienna before. Perhaps I'd heard it was expensive and imagined it to be a little stuffy, full of gilt-chaired cafés with tourists eating Sacher Torte. Of course that is one side of Vienna, but on my Danube Cruise with Avalon Waterways I also found a city that is vibrant and youthful, with a sense of fun and style. Suffice it to say that I fell in love with Vienna and can't wait to return and see more – here are some of the reasons why;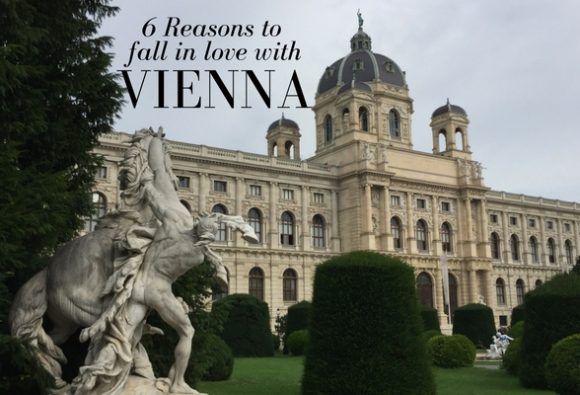 1. Mingle with the locals at the Naschmarkt
Our Avalon Waterways river cruise programme allowed an extra day to explore Vienna before the main cruise started, which is an approach I highly recommend if you have the time. Read more about our Avalon cruise here. There were a range of different tours on offer, with everything from jogging and cycling, to a gentle walk around the main sites. I took Avalon's early morning walking tour, designed to experience the city waking up, while also including some of the key historic and cultural landmarks.
Our first stop was the Naschmarkt, an outdoor market that's popular with locals but less known for tourists. We started in the flea market which is only there on Saturday mornings, and since it starts at 6.30am you need to be there early with the dealers to get the best bargains. Half of the stalls are reserved for the general public, with restrictions on how often you can have a stall – so there's a mix of genuine antiques and the bric a brac from local attics.
Necklaces were laid alongside floral bone china, vintage clothes and shoes mixed with household ornaments. While some stalls looked as if they were run by seasoned dealers, other vendors didn't even have a table, only a cloth on the ground spread out with odds and ends for sale.
As we walked further, the flea market turned into a fruit and veg market with a crates of fresh produce; shiny fresh peppers, aubergines and cucumbers as well as cartons of strawberries, figs and exotic fruit. As you'd expect, everything was fresher than fresh since the turnover if fast and competition high for the best quality.
Soon the open stalls of fresh produce merged into covered kiosks selling deli produce. We found a multicultural mix of flavours, with glistening Mediterranean olives, Turkish stuffed peppers, honey drenched baklava, mounds of hummus and bags of colourful spices. This would be the ideal place to buy your picnic lunch and there are also plenty of bars and restaurants to stop for a coffee or lunchtime dish. The market opens around 6am so it is a great place for earlybirds or those looking for breakfast after a night on the town. Most stalls are closed by around 6pm although some restaurants and food stalls may stay open into the evening. Nearest metro is Karlsplatz or Kettenbrückengasse Station.
2. Dip into Vienna's wealth of art and culture
Our walking tour meandered through the Museum Quarter, a pedestrianised area that's packed with different museums and galleries. In the huge open courtyard, colourful modern benches were scattered, just designed to encourage you to hang out with a beer and a few friends. Here there's something for all kinds of art lovers, from the family museum with a green grass trampoline outside, to the Leopald museum, housing the collection of Viennese Art Nouveau including works by Egon Schiele. You'll spot the former Imperial stables from the horses above the door, but the large halls are now used for concerts and dance productions.
We walked on to the plaza where the Kunsthistorisches (Museum of Fine Arts) and the Naturhistorisches (Natural History Museum) face each other like mirror images with a statue of Empress Maria Theresa between them. They were built at the end of the 19th century to house the collections of the Hapsburg rulers, and what a collection it is!
We spent an hour or so looking around the opulent marbled halls and galleries of the  Kunsthistorisches, marvelling at the sheer amount of gold and precious artworks on display. The building itself was designed to impress with walls of coloured marble and ornate stucco ceilings, gilded and ornamented with frescoes. Each golden chalice, silver table ornament or intricately carved ivory figurine was a masterpiece that had a classical reference or story to tell.
One of the museum's best known pieces is the golden saliera or salt cellar by Benvenuto Cellini with the figures of Venus and Neptune, an allegory of the Hapsburg empire spanning vaste areas of land and sea. In 2003 the saliera was stolen from the museum and held to ransom, but in an ending worthy of a Michael Caine movie was discovered a few years later buried in a forest.
Vienna is so packed with museums and galleries that the cultural delights can be a little overwhelming, so I'd suggest you choose just one or two that take your fancy and dip into them, for a taste of the riches of Austria's past and present.
Kunsthistorisches Museum is on the Ringstrasse – nearest metro – Volkstheater station
3. Enjoy Vienna's coffee culture
Once you've dipped into Vienna's cultural scene I'm sure you'll be ready to relax with a cup of coffee in one of Vienna's famous coffee houses. The obvious choices are those havens of old world elegance such as Café Demel or Café Sacher. At both you can taste the famous chocolate torte, layered with apricot jam, in elegant surroundings. I passed by Café Demel on our walk and popped into the gift shop which is full of delicious chocolate souvenirs, including your own torte to take home.
For a more modern take on the Vienna coffee shop we stopped at Café Dreschsler close to the Naschtmarkt which is a great breakfast stop and traditionally attracted those who were on their way home after a night out clubbing. Now it still has the Viennese style of marble tables and red leather banquettes, but with a pared down contemporary look after its remodelling by Conran & Partners.
Dreschsler Cafe, Linke Wienzeile 22, Girardigasse 1, A-1060 Vienna
4. Learn to cook like an Austrian
Of course you'll have to try to famous Wienerschnitzel while in Vienna, but there's also a contemporary flavour to be discovered in local restaurants like Wrenkh, who have a cookery school right next to their restaurant. The dynamic young chefs Leo and Karl Wrenkh focus on dishes that have a simplicity, based on the finest ingredients and healthy cuisine with lots of vegetarian options as well as meat and fish.
Under the expert eye of Leo Wrenkh, we prepared plump prawns, marinaded thin slices of raw beef with a herb dressing, tossed pumpkins in the pan and stirred the mushroom risotto tirelessly. Finally (and quite a few glasses of wine later) we sat down to lunch to enjoy the fruits of our labour, sharing the different plates that we'd created. The Wrenkh brothers have been working with Avalon Cruises on their 'Eat Local' Programme to create vegetarian dishes that will be served on board as part of the daily menu. Look out for the cookery class as an option on your Avalon cruise excursion or if visiting Vienna you can check it out on the Wrenkh website.
I popped next door after our cookery class to see their restaurant and was impressed by the menu, with different size plates, ideal for sharing with friends. Blowing away my preconceptions of Vienna being expensive, the prices were affordable and there are plenty of vegetable based dishes such as Styrian salad with pumpkinseed oil, quinoa and roasted smoked tofu or grated crispy potatoes with roast vegetables and cream-cheese dip. You'll find them at; Wrenkh, Bauernmarkt 10, 1010 Vienna – 11am to 11pm, closed Sundays
Another taste of more traditional Viennese cuisine was the bread -making class we tried as part of the Avalon cruise. I've been to a few cookery classes and this was especially enjoyable because we could really get stuck into the mixing and kneading of the dough – a most therapeutic experience. Our enthusiastic baker Nabiel left us with no time for slacking as we patted, pinched and plaited the dough into authentic Viennese rolls. Rolling the Salz Stangerl (salt stick) was the easy one and by the end we'd also mastered the complex knot of the Mohn Flesserl covered with poppy seeds and the classic windmill folds of the Kaisersemmel.
Our freshly baked rolls were proudly taken back to the ship for all our fellow guests to admire and eat at dinner. You can book this as an additional excursion on your Avalon cruise or if visiting Vienna check out the Andante website. They have a regular class every Tuesday to learn how to cook the Austrian classic dishes (yes there's Wienerschnitzel!) as well as one off cookery events.
5. In Vienna you're surrounded by music
You won't be long in Vienna before you become aware that it's also the musical capital of Austria – so many of the great musical composers lived and worked here. Hayden, Vivaldi, Beethoven, Mozart and of course Strauss are just a few whose lives you can trace and music you can hear played in Vienna. Around Vienna's tourist landmarks you'll find young men in frock coats offering you tickets for the numerous concerts being held regularly in the city.
The whole experience of the Vienna concert with the greatest classical hits has potential to become a little cheesy, yet the concert we attended at the lovely Eschenbach Palace was a most delightful evening. The standard of musicianship from the Vienna Supreme Orchestra was extremely high and the favourite tunes were punctuated by moments of dramatic and comic opera that had us all laughing, as well as some charming pieces of ballet. The concert was just the right length and we all returned to the ship with a smile on our face, humming Strauss's Blue Danube Walz.
I must admit that before visiting the House of Music I had my doubts at how successful a museum devoted to music could be – it seemed to be a contradiction of the senses. However the experience changed my perception, with interactive elements that would appeal to all ages, and a great choice for families. I ran up the stairs which like the keys of a piano played a scale as well as conducted my own orchestra, which spookily slowed down when I did.
Having watched the film of the Vienna Philharmonic at their New Year's concert I'm even more determined than ever to secure one of the sought after tickets. There was also plenty of information in each of the rooms devoted to a different composer as well as audio experiences, so you can go away knowing a little more about the men behind the music you hear in Vienna. Haus der Musik,  Seilerstätte 30, A-1010 Vienna
6. Fall in love with the horses at the Spanish Riding school
Those gorgeous white Lippizaner stallions are what everyone comes to the Spanish Riding School for, but if you want to see them in action, it's wise to book your tickets in advance. The special performances are the most sought after tickets, but you can also see the morning practice sessions or take a guided tour of the Winter Riding School where the performances take place, and afterwards see the horses in the stables. For all of these tours there is a rule of NO photos of the horses, which is a bit disappointing as they are so gorgeous, but on the other hand I could imagine they would end up feeling like film stars being hounded by the paparazzi.
In our behind the scenes tour, we learned that each horse works for only one rider, although each rider may train 6-8 horses at a time. There are only 24 riders in the school at present and it's an arduous process of apprenticeship which starts around the age of 16 and can take up to 14 years to become a fully trained rider. The Lippizanner stallions are mainly white, since the breeding has strengthened this charactaristic but they are born dark and then turn white after around 10 years. However, there is the odd horse that stays dark and they are considered as lucky charms for the riding school.
When we looked around the tack room I realised how specially these horses are treated, with performance saddles costing €15,000 that are made-to-measure for each horse. The stallions also have the right to 7 weeks holiday a year and when they retire at around the age of 24 they are looked after by the riding school and never sold. When we walked through the stables, it was very special to see all the horses close up although were not allowed to touch or photograph them – they really are gorgeous creatures. Like top athletes or models these are horses in their prime who like to show off and be the centre of attention – after all they are selected for their lively temperament so that performing comes naturally to them.
Spanish Riding School – check out the options for tours and performances well before your visit to Vienna to ensure you can see the performance that you want.
After a couple of days exploring Vienna I really felt that I'd just scratched the surface of what there is to see here. But in my short time I managed to get a taste not only of the well-known tourist highlights, but the authentic and modern style of Vienna. Now I've established that there's more to Vienna than Sacher Torte and Wienerschnitzel, I can't wait to go back and uncover more of what this gorgeous city has to offer.
Read more about our Avalon Cruise
7 reasons to take a river cruise with Avalon Waterways
Getting active in Austria's Wachau Valley – on our Avalon cruise
Read more about holidays in Austria
Hiking in Austria – the views from Seefelder Spitze
Mayday at the White Horse Inn on Lake Wolfgang
Where to stay in Vienna
If you need an elegant hotel to stay in Vienna, perhaps for an extra day or two at the beginning or end of your cruise, I recommend the Intercontinental Hotel Vienna.
My room at Intercontinental Vienna was arranged through Avalon Cruises for the night before our cruise officially started, enabling me to see something of Vienna. If you're looking for classic elegance that fits the image of old world Vienna, the Intercontinental Vienna will suit you perfectly.
I especially loved the lobby with coffee shop and bar area fringed by sparkling crystal and chandeliers which had a feeling of elegant luxury. Book your stay at Intercontinental Vienna as an add-on to your Avalon river cruise or if you are travelling independently check for the best prices and book through HotelsCombined.
Information to plan your cruise
The Avalon Waterways 9 day 'Active Discovery on the Danube' cruise from Linz to Budapest (and reverse itinerary) is priced from £2483 per person to include a selection of activities (based on 16 October 2017 departure). Cruise highlights include Linz, Grein, Durnstein, Krems, Vienna, Bratislava, Visegard and Budapest. Discover more on the Avalon Waterways website.
If you require a hotel in Austria at the start or end of your cruise check out HotelsCombined where you can compare the best prices and book from a range of hotel sites. If you require any airport parking services, I recommend APH Airport Parking and Hotels, a leading UK provider of airport parking, hotels and airport lounges.
For more information to plan a holiday in Austria, visit the Austria Tourism website and for information about Vienna the Vienna Tourism website
Thanks to Avalon Waterways who hosted Heather for a 4 day taste of the Danube cruise from Austria to Linz.
Some of the links above may be affiliate links, enabling me to earn a small commission at no extra cost to you.
Pin It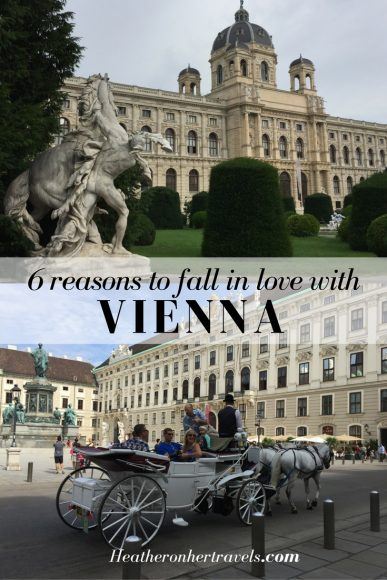 This article is originally published at Heatheronhertravels.com – Read the original article here