July 7, 2015 by Heather Cowper
Filed under Accommodation, Beaches and swimming, Copenhagen, Denmark, Eating and drinking, Europe, featured, Hotels, Leisure, Nature, Spa & Pampering
Light, Air, Water. These are the perfect ingredients for relaxation and recuperation on holiday. In our busy lives, we need moments to stop, rest, just gaze at the horizon. Holiday time provides the longed for opportunity to refocus on our health and wellbeing. Perhaps you'll find those moments at Kurhotel Skodsborg near Copenhagen and take home a little piece of that health and wellbeing with you.
The hotel started life as a sanitorium, founded in 1898 by Dr Carl Ottosen, who had studied health and physiotherapy in the USA. In those days, before doctors could rely on antibiotics, recovery from illness was often about letting the body do its own healing through rest and a healthy diet. Dr Ottosen's principles of light, air, water, nutrition, exercise and rest are very much part of the hotel's ethos today, where outstanding spa and fitness facilities are combined with a professional health centre. While I was there with my daughter in the early summer, we were able to reflect on how Dr Ottosen's principles are still the key to a healthy and relaxing holiday.
Water washes over you
Water surrounds you, bathes you, washes away your cares. Water is playful, as children we splash and squeal in the pleasure of it. We found the spa at Kurhotel Skodsborg was a truly beautiful space to relax in water. There are pools, relaxation rooms, many different saunas and a four season water experience that left us giggling at the tweeting of spring birds and the thunderclaps of autumn. There's even a snow dispenser so you can recreate that authentic Scandinavian experience of running out of the sauna to roll on the fresh snow! We loved the delicate ornamentation by artist Marlene Bach with washed out stencilled patterns on the walls, inspired by the geometric tile patterns of a Moroccan hammam, and the coloured glass panels of red, green and blue, set into the glazed roof.
When you have finished your sauna, put on your toweling robe and walk across to the private jetty where you can jump into the water and cool off with a yelp of pleasure at your own daring! In winter the tradition of hot spa followed by cold dip from the jetty continues and once the water is warm enough in summer they set up swimming lanes so that you can take your swimming exercise in the sea. After our exercise class I jumped in fully clothed while the Danish ladies around me stripped off to enjoy a frisson of chill water on bare skin.
Light and air by the sea
I especially love to be beside the sea because of the soft light, the play of reflections on the water and the wide skies as you watch the horizon. The sea is hypnotic and therapeutic with a different aspect to enjoy in every season. I love the summers of Scandinavia with warm days spent amidst nature. It's no surprise that the area of North Sealand just north of Copenhagen is a favourite for Copenhageners to spend their summers by the sea.
The healthy choice is the easy choice
At Kurhotel Skodsborg they like to make the healthy choice the easy choice, with healthy but delicious menu options. Each day a different Dr Ottosen's juice drink is available, made from fruit and vegetables pressed by a slow juicing method to maximise the vitamins and minerals in each glass. Perhaps you'll get the performance-boosting combination of cucumber, celery, pear and apple or the anti-inflamatory beetroot, apple, watercress, lemon and ginger. These were created by top Copenhagen cocktail maker Gromit Eduardson to be fresh and delicious as well as healthy.
Tea with Georg
The hotel even has it's own healthy but delicious take on afternoon tea, served on elegant Georg Jensen china. No scones coated with clotted cream and jam here! Instead you get thick slices of smoked salmon, served with paleo bread made from nuts and seeds and a small pat of soft whipped butter. There are cakes but they are less sweet, flavoured with dark chocolate or fruit and a distinctly nutty texture. I loved the round of shortbread which crumbled in my fingers, sandwiched with raspberry jam like a sophisticated jammy dodger. We washed it down with a fennel tea in homage to the liquorice-loving Danes. Tea with Georg is served in The Lounge where you sit in comfort on squashy velvet sofas. (130DKK)
" Man has more endurance when work is interchanged with rest" wrote Dr Carl Ottosen and isn't the chance to relax and catch up on your sleep is one of the joys of being on holiday? Studies have shown that health and wellbeing are closely linked to the amount of sleep you get, which makes perfect sense to me. There is a virtuous circle, that is mentioned in this article, in which the better we sleep, the more energy we have to exercise which then gives us the benefit of greater health and vitality. By the time I'd spent a day or so at Kurhotel Skodsborg I found the atmosphere so restful that I didn't want to leave, even though here is plenty to see in the area.
My room with understated soft green décor reflected the royal forest of Dyrehaven behind the hotel and from the balcony I could watch a perfect white sail drift across the horizon. The white squashy sofas on the sunny roof terrace transported me to lazy days in some trendy Greek beach bar and I even discovered another terrace above the spa that was perfect for sunbathing.
Wherever you are heading on holiday this summer, I hope you take the opportunity to relax, unwind and enjoy your healthy holiday.
About Kurhotel Skodsborg
Kurhotel Skodsborg is an contemporary Nordic spa hotel situated just north of Copenhagen in the North Sealand region. You'll find it on the coast road, beside the ocean, yet only a 30 minute train ride to the centre of the city. There are 80 rooms and suites as well as meeting rooms and conference facilities. If you're looking for a relaxing weekend destination you'll enjoy the extensive spa and fitness facilities, the private jetty for ocean swimming, the rooftop terrace with sundeck and restaurant and lobby bar serving healthy Nordic cuisine and cocktails. Rooms at Kurhotel Skodsborg start from 1900 DKK (£180/€250/$280) per night for 2 people bed and breakfast with use of spa. Check the best prices for Kurhotel Skodsborg and other Copenhagen hotels on my Hotel Booking Page
For more information about things to do in and around Copenhagen and North Sealand, check out the Visit Copenhagen website and the North Sealand website as well as the Visit Denmark website for other parts of Denmark. Heather and Sophie-Anne used the Copenhagen Card which covers free transport on the trains from Copenhagen to North Sealand as well as free or reduced price entry to many of the attractions in and around Copenhagen.
More things to do around Copenhagen
Bike + Train = adventure in Copenhagen
Out of Africa and other Danish Stories – at the Karen Blixen Museum near Copenhagen
10 Summertime cool things we did in Copenhagen (and you could too)
Thanks to Kurhotel Skodsborg who hosted Heather and Sophie-Anne for their stay at the hotel, Wonderful Copenhagen for their support on this trip. This article was also brought to you in partnership with Legal and General.
Pin It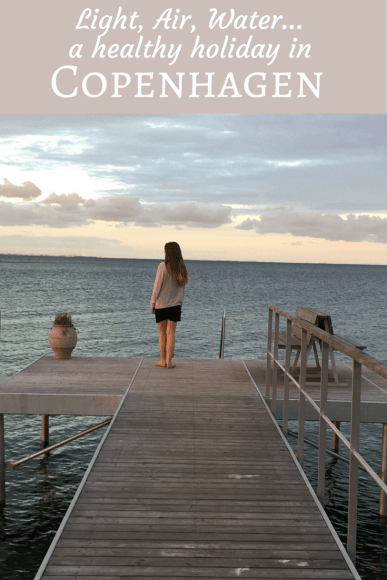 This article is originally published at Heatheronhertravels.com – Read the original article here
You'll also find our sister blog with tips on how to build a successful travel blog at My Blogging Journey
May 25, 2015 by Guest Author
Filed under Canada, Eating and drinking, featured, Guest post, Leisure, Nature, Shopping, Sightseeing, Walking, World
In this article, our guest author Robert Tellier shares his favourite things to see in his hometown of Victoria in British Columbia, from a seafood snack by the harbour at Fisherman's Wharf to a stroll in the rose gardens and the best ice cream in town!
Are your travel plans bringing you to Victoria, British Columbia this season? If so, there are plenty of things for you to see in BC's capital city located on the south shores of Vancouver Island on the west coast of Canada.
Having been raised in Victoria, here are my suggestions for those wanting to take in some of the popular sites and attractions that are conveniently located within minutes of downtown.
Arriving in Victoria
For those lucky visitors to Victoria as a stopover on one of the many cruises that come and go from Alaska, you are just minutes from some of the most popular attractions in the city.
For those arriving by passenger ferry or air, public transportation is readily available to the downtown core. Choose to arrive using Victoria's affordable transit system, taking a ride in their unique double decker buses, or by taxi.
Ogden Point Walkway
One of my favorite things to do when visiting the city is taking a walk along the waterfront and the breakwater causeway. This is one of the most scenic and beautiful spots in the city where you can watch ships coming in and out of the inner harbour. You'll see the scuba divers making their way along the huge breakwater blocks and can gaze across the water to Washington State and the beautiful Olympic Mountains in the distance.
Victoria's Beautiful Inner Harbour
For those who enjoy walking, there are two other options worth considering and each direction will not take you more than half an hour to walk, even at a gentle pace. From the port, you have the option of taking a leisurely walk to Victoria's scenic inner harbor, passing by a popular attraction known as Fisherman's Wharf. This is a favorite spot for those wanting to grab a snack or meal at one of the fresh seafood sit down or take out outlets on the wharf. We always enjoy a picnic at the park just down the street from the wharf. From fish & chips to oyster and fish burgers, Fisherman's Wharf is always a favorite among locals and tourists.
A few minutes further down the road you will come to Victoria's major tourist hub the Inner Harbour. There's so much activity taking place down here, you could spend the entire day just wandering. Here you will find;
• The beautiful Government Parliament Buildings and Lawn
• The Historic Empress Hotel (take a walk inside & visit the gardens and shops)
• The Amazing Provincial Museum complete with dinosaur artifacts
• Inner Harbour Causeway with live entertainment, food carts, local crafts and souvenirs
• Government Street Plaza ( a variety of local speciality stores including native art, as well as an abundance of dining options)
• Trounce Alley ( more unique gift shops and dining in an historic setting )
• Historic Bastion Square ( Victoria's oldest area and filled with history, now a great place to relax, also with a variety of shops and restaurants)
All of these great attractions listed above are in the immediate area of the inner harbor downtown. A great place to spend the day!
Beacon Hill Park
For those just wanting to relax, and enjoy an afternoon at the park, then Beacon Hill Park is just down road from the cruise ship terminal. It's a beautiful walk along the ocean, taking you past Mile '0' of the Trans – Canada Highway (a popular photo spot) where across the street is the entrance to the park. If you have children, it's a great place to spend an afternoon, complete with playground and a unique petting zoo, fun for the whole family. You can sit and relax among the beautiful rose gardens and then head across the street to a local drive-in for ice cream.
Beacon Drive-In – Voted Victoria's Best Ice Cream for the Last 20 Years!
Should you happen to feel like a snack or meal, either to eat on the patio or for take-out to enjoy in the park, then the Beacon Drive-In is your place. Located directly across the street from the park, it is one of Victoria's true landmark eateries! I have been enjoying this drive-in since I was a little boy growing up here. There's a variety of dining options from burgers, seafood, sandwiches and much more. They have the best ice cream and shakes in the city!
I really could go on for hours about the many things to do in Victoria, but this article is for those just wanting to take in the beautiful popular sites in the downtown area. Of course there are so many other attractions in the area that can be arranged either at the cruise ship port or directly downtown in the inner harbour, for example:
• Whale watching tours
• Horse drawn carriage tours
• Pirate Ship Tour
• World re-knowned Butchart Gardens
Whatever you decide, spending a day in Victoria will certainly leave lasting memories and having you want to return again and again!
Visit the #explorecanada official Canada Tourism Website for more information on things to do in British Columbia and Victoria as well as their social media channels on Instagram | Facebook | Twitter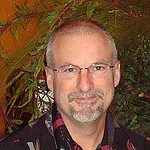 Author Bio: Many thanks for this article to Robert Tellier, who shares his special moments on his blog  at Gr8 Travel Tips, offering tips on travel, health & fitness, camping and much more. You can also connect with him on Facebook, Google+ or Twitter.
Pinit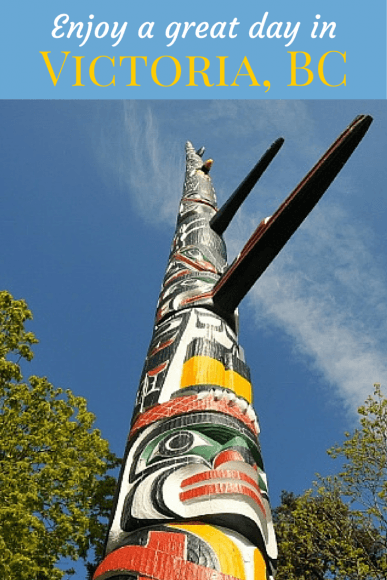 For more Canadian adventures:
Adventurous Canada with a Twist
Skyscrapers and snow-capped mountains – a winter break in Vancouver
Calgary's family spirit for fun with the kids
This article is originally published at Heatheronhertravels.com – Read the original article here
You'll also find our sister blog with tips on how to build a successful travel blog at My Blogging Journey
May 6, 2015 by Heather Cowper
Filed under Art and design, Beaches and swimming, Costa Brava, Eating and drinking, Europe, featured, Gardens, Leisure, Sightseeing, Spain
Lloret de Mar on the Spanish Costa Brava is a holiday resort that holds a certain memory for many UK travellers. "That's where I went for my first holiday abroad!" exclaimed my mother, now in her 70s, who visited on a coach tour in the early 1960s when she was a young nurse and Lloret was a pretty fishing village. In more recent years Lloret has gained a reputation as the place for a cheap holiday in the sun and while my son and his girlfriend had both been there on sports tours, neither of them seemed to spend any time playing sport! It seemed that everyone knew of Lloret de Mar, but perhaps for all the wrong reasons.
Towns like Lloret de Mar and Tossa de Mar expanded quickly in the tourist boom of the 1960s when many of the elegant mansions that lined the sea front were demolished to make way for multi-storey apartment blocks. This was a town that in the 19th century prospered from the wealth of those who left to seek their fortune in Cuba and returned as Los Americanos – the ones who had made it big in the Americas.
The Museu del Mar
Curious to discover more about the old Lloret de Mar, I visited the Museu del Mar on the seafront, one of the few remaining old houses on the seafront that was built by one such Americanos who had made his fortune in Cuba, which now tells the story of Lloret de Mar. The rooms of the museum were beautifully decorated with painted panels in green, red and yellow and coloured floor tiles from Valencia laid in intricate patterns.
Our guide Joaquim showed us around the museum and explained how the 'Cabotage' trade up and down the Spanish coast had expanded after 1778 when direct trade across the Atlantic was allowed from Lloret de Mar. The beaches that are now enjoyed by sunbathers and families were used at that time as shipyards to build the ships that would cross the Atlantic to bring back rum, sugar, coffee and tobacco.
In the 19th century many people from Lloret emigrated to the Spanish colony of Cuba, often at the age of only 13 or 14, to join relatives who would give them their first job. They set up small bodegas or import export businesses and those that made their fortune would return to Lloret de Mar to build fine houses in the town and marry local girls. The term Americano or Indiano was given to a rich man who had made his money abroad, but if any returned without making money it was joked that they had 'lost their suitcase in the straits of Gibraltar'.
The Daiquiri Cocktail – the drink of Lloret de Mar
Another tradition that originates with the Cuban connection is the Daiquiri cocktail which is now considered the cocktail of Lloret de Mar. The drink was invented by Constanti Ribalaigua who emigrated to Cuba from Lloret in 1914 and opened the Floredita bar in Havana. The bar became the fashionable place to drink, with the stars of the day such as Gary Cooper, Ava Gardner and Ernest Hemingway coming to drink their daiquiri. When you're in Lloret you can pick up a tapas and daquiri guide to all the bars in town where the cocktail is served or view it online here and I enjoyed my daiquiri cocktail at a special demonstration by Lloret's most famous cocktail maker, Manuel Casademont of Bar Hula Hula.
Around the historic centre of Lloret de Mar
My exploration of the old Lloret de Mar continued as I wandered along the sandy promenade of Passeig Jacint Verdaguer that was being used for a petanque tournament, reaching the neo-classical town hall. In the square set behind the promenade was the 16th century parish church of Sant Roma, its fortress-like stone tower in contrast to the colourful modernist style of the side chapel beside it, built in 1916 with decorative turrets and domes.
Continuing my walk along the promenade I climbed up to Dona Marinera or Seafarer's wife sculpture, which represents all those women who looked out to sea for their menfolk, the fishermen or those who had gone overseas to make their fortune. If you are at one of the summer festivals in Costa Brava you may catch a performance of the Havaneros, the mechancolic songs named after the capital of Cuba and sung by those who were missing their loved ones across the ocean.
From this viewpoint I could look across the bay towards the small d'en Plaja castle built in 1935 as a neo-gothic folly and now one of the most photographed landmarks of the town. Turning away from the apartment blocks of the main beach I skirted the headland to discover a rocky coastline with turquoise water, much more the 'wild' Costa Brava coastline I'd been hoping for.
The Santa Clotilde Gardens
I had planned to continue along some cliff path but here the path ran out, so I used the map on my phone to guide me for a 20 minute walk through residential areas, until I reached the gardens of Santa Clotilde. This was truly a different side of Lloret de Mar, a tranquil green haven with terraces and sea vistas,  interspersed with statues, pools and fountains. The gardens were commissioned in 1919 by the Marquis de Roviralta, named after his wife Clotilde, and his family still use the house overlooking the sea as a holiday home although the gardens are now maintained by the town council.
The garden was made in the Italian renaissance style with formal hedges and shrubs, punctuated by the tall columns of cyprus reaching for the sky. All the steps were fringed with ivy and beautiful sculptures graced the steps and terraces, with bronze mermaid statues created by sculptress Maria Ilimona Benet. From the top of the garden we walked through the pergola dripping with wisteria and down the pathways until we were overlooking the beach below, which can be accessed from a path near the entrance to the garden.
I noticed that there are other gardens in the area such as the Pinya de Rosa Botanical Gardens and the Marimurta botanical gardens which can be reached on a garden route of bus, tourist train and the boat that runs between Blanes and Lloret de Mar. Take the bus from outside the Lloret town hall and buy a combination ticket that covers both the transport and the garden entrance. The Lloret card which you can buy in town also allows free entrance to the Santa Clotilde Gardens as well as several other museums including the Museu del Mar.
On my walk through Lloret I felt I'd discovered a different side to the town, the connections with Cuba that have shaped the town and the beautiful wild coastline. Personally I'd avoid the bright lights of the nightclubs and take the time to explore beyond the obvious, and of course drink a daiquiri or two to remember the 'Americanos' who brought their fortunes back to Lloret.
Where to stay in Lloret de Mar
While in Loret de Mar I stayed at the Evenia Olympic Palace Hotel where the TBEX travel blogger's conference was being held. The hotel is part of a large resort complex comprising 4 hotel buildings with large pool areas and had excellent conference facilities. Although I typically prefer smaller boutique hotels, I was pleasantly surprised by my spacious and well furnished room with a modern bathroom and seating area.
The hotel is set in a residential area, around 20 minutes walk from the seafront and the food we ate as part of the conference was excellent. The other guests were mainly French families, and I would recommend this hotel for families looking for a good value sunshine break in Lloret de Mar. The rate for rooms in May and June starts from around £60 per night.
For boutique luxury – Hotel Sant Pere del Bosc
I also visited the gorgeous Hotel Sant Pere del Bosc which is set in the hills above Lloret de Mar for drinks and dinner as part of the conference, although I did not stay there. The hotel was originally a monastery but was bought in the early 1900s by Nicolau Font, a wealthy local businessman who had made his fortune in Cuba. When he returned to settle in Lloret de Mar, he added the chapel, tower and the house which was opened as a restaurant and boutique hotel in 2000.
We were treated to the amazing specialities of the hotel including smoky grilled mussels and creamy potato soup topped with smoked caviar, which were created on a special 'gastro-grill' that we were shown in the hotel kitchens. Each of the individually designed hotel rooms is themed after a notable woman and I especially liked the Diane Fossey room which had antique leather furnishings with an 'out of Africa feel' together with an amazing sink shaped from a piece of polished wood. The hotel is set above the town in an area of protected woodland so you'll either need a car to get up the gravel road or take a taxi and then stay put for a few days enjoying the peace and natural beauty. This is just the kind of hotel I'd love to relax with my husband for a romantic getaway.
Visitor Information for Lloret de Mar and the region
For more information on things to see in and around Lloret de Mar, visit the Lloret de Mar website  | Twitter | Facebook | Instagram
For information on the Costa Brava coastal region around Lloret de Mar visit the Costa Brava website | Twitter | Facebook | Instagram
For information on the wider Catalunya region including the Pyrenees visit the Catalunya website | Twitter | Facebook | Instagram
This article is originally published at Heatheronhertravels.com – Read the original article here
I visited Lloret de Mar as part of the TBEX blogger conference and some of the experiences described were provided by the tourism board as part of the conference.
You'll also find our sister blog with tips on how to build a successful travel blog at My Blogging Journey