From Lyon, the gastronomic capital of France, to the Mediterannean flavours of Provence, our river cruise with Uniworld and Titan Travel took us through some of the best wine growing and food tasting regions of France. We found world class Burgundy wines, tasted both gourmet and authentically home cooked dishes and brought home a few sweet treats and piquant souvenirs. We enjoyed fabulous food on board the SS Catherine too, reflecting the local flavours of the Rhone valley we were passing through. Here are some of the culinary highlights of our Burgundy and Provence Uniworld Cruise that will make you want to discover this part of France for yourself.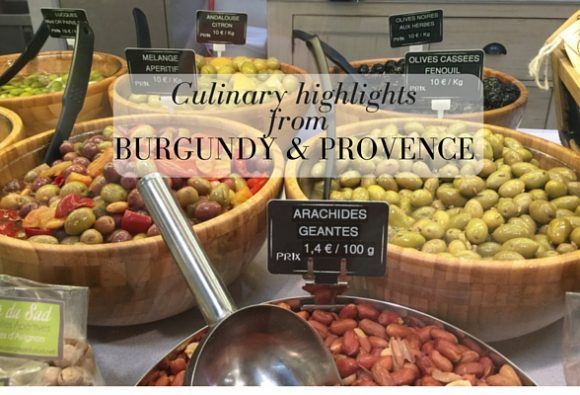 The elegant taste of Lyon at Institut Paul Bocuse
Paul Bocuse is the godfather of gastronomy in Lyon, the much revered local chef, who at the age of 90 has maintained 3 Michelin stars at his luxury restaurant for the last 50 years. One of the special Uniworld excursions took us to the Institut Paul Bocuse, the school of cookery founded by the chef, who also runs a hotel and several other restaurants around the city. Here we were treated to a demonstration of some classic Lyonaise dishes, expertly created before us by top chef, Philippe Jousse.
Under Philippe's culinary direction, we were encouraged to have a go at stirring, whisking and poaching the perfect egg for the Salade Lyonnaise. Of course we got away without having to do any of the washing up! At the end of the demonstration, we sat down to a delicious meal, although we could barely take any credit for it, of pike quenelles with crayfish sauce and a soft meringue set in vanilla custard topped with a delicate nest of spun sugar. It was a delightful introduction to the gourmet traditions of Lyon.
The best quality produce at Les Halles de Lyon Paul Bocuse
In the modern part of the city we wandered around Les Halles de Lyon Paul Bocuse, the food market named after the chef that is packed full of delicious speciality produce. We drooled over everything from cheeses to oysters, chocolates to fois gras macarons (yes really!) and in various corners found small restaurants serving the produce of the market. As our Uniworld guide explained, this market sells only the very best of everything and it's the sort of place you go shopping when you are hoping to impress your mother-in-law who is coming to dinner.
Authentic home cooking at a Bouchon Lyonnais
For cuisine in Lyon that's less Michelin star and more salt of the earth, look out for the homely restaurants known as Bouchon Lyonnais in the old quarter of Lyon. You'll recognise these restaurants by the sign with the puppet Gnafron, who is a well known comic character in Lyon, similar to the Punch and Judy puppets that we might see at the seaside.
The restaurants serve typical Lyonnaise cooking, specialising in meaty dishes, where andouillette sausages and offal feature heavily. You'll recognise them by the old fashioned feel with mismatched wooden chairs, red check table cloths, and dusty old pictures on the wall.
Wine tasting at a Burgundy Chateau – Chateau de Rully
A wine tasting in a a local vineyard is certainly part of the Burgundy experience and at Chateau de Rully we were guided through a tasting by the Compte de Ternay whose family had run this vineyard for 22 generations. In the cool cellar we were able to compare two of the Chateau de Rully white chardonnays, the Appellation Village and Premier Cru wines. No surprise that the Premier Cru with aromas of honey and orange blossom came out top.
The final tasting of red wine was left to try at our lunch in one of the converted chateau outbuildings where we dined on the classic local dish, a hearty boeuf bourgignon made with the chateau's own red wine. Although the meal was simple home-cooked fare, we really enjoyed being invited into the Count's home and hearing the stories of his family who have lived here and worked these vineyards for centuries. You can visit Chateau de Rully on open days in July and August – more details on their website.
A Wine tasting class at Chapoutier in Tain Hermitage
For a more structured wine tasting experience we stopped at M.Chapoutier in Tain-Hermitage, one of the leading wine producers responsible for great wines such as Chateauneuf du Pape and Crozes Hermitage. They allow informal tastings in the wine shop but we had the full experience upstairs in one of their classrooms. Interesting that the Syrah which is a typical grape of the region was quite different to the wines we normally buy from Australia and we found it light and acidic. I'm afraid it was not our favourite although the fresh whites, made from the Viognier grape, slipped down nicely! Visit the Chapoutier website for more information.
The delicious food on our Uniworld cruise
One of the delights of the food on our Uniworld river cruise was the local flavours that were incorporated into our daily menus, in the Regional Highlights section, such as roasted chicken with morel mushroom sauce or roast rack of lamb with a crust of herbs, garlic and olives from Provence. The wines were beautifully matched too, from the regions of Burgundy that we were passing through and each evening our sommelier would talk us through the food and wine pairings before dinner. On prominent display was also the cookery book by Uniworld owner Mrs Bea Tollman, who had collected her favourite recipes from a lifetime as a hotelier and some of these featured on each day's menu.
All the dishes were beautifully cooked and presented, with a daily Vegetarian menu and a low calorie 'Traveling Lite' selection, providing something for all tastes. A real treat was the afternoon tea laid out in the Van Gough salon where we inevitably made a beeline for the delicious macarons, which were impossible to resist.
Sweet treats to bring home – Les Anis de Flavigny
Although I try not to weigh myself down with too many purchases when I travel, I do enjoy scouting out local food specialities to bring home as souvenirs. In Beaune we spotted the delightful Anis de Flavigny. These locally made sweets are packed in pretty little tins with a vintage feel, like something your French grandmother might pull out of her apron pocket to give you as a child. They are made with a tiny seed of anis at the centre which is covered with a hard candy coating in ten different flavours such as violet, lemon and rose. We bought a few tins in Beaune, but they didn't last long once we got back home. You can read more about them on the Anis de Flavigny website.
The piquant Moutarde de Beaune
You'll have heard of Dijon mustard, but look out for the traditional Burgundy mustards made by Edmond Fallot. The company are reintroducing the production of mustard seeds to Burgundy, since most are now imported from abroad, to make a completely Burgundian product. We bought a jar of their Moutard de Beune which is made with wine rather than vinegar and had a smooth but piquant flavour. You can visit their museum and factory in Beaune for a tasting and find out more on the Fallot website.
An aperitif made of Creme de Cassis
You'll see many varieties of Creme de Cassis on sale in Burgundy as well as other fruit flavoured syrups and liqeurs. The Creme de Cassis is made from blackcurrants soaked in alcohol and often drunk as an aperitif; a Kir mixed with sparkling white wine or Kir Royale with champagne. Just like wine, the liqueur has a regional designation so you may see the labels marked with Creme de Cassis de Dijon or Cassis de Bourgogne which is made with the local Burgundy variety of blackcurrants. We enjoyed a glass of Kir on board SS Catherine as an aperitif before dinner on one of the special dining evenings that showcased the local cuisine.
Chocoholic's delight – the Valrhona Cité du Chocolat
On our Uniworld cruise we stopped at Tournon-sur-Rhone and Tain-l'Hermitage, both historic wine towns on opposite sides of the Rhone. The final stop of our walking tour was the Valrhona Cité du Chocolat where they have a discovery centre and extensive gift shop. The best part of the visit was tasting the many different samples laid out in bowls around the shop so you could try the different flavours before buying. Valrhona was a chocoholic's dream, with counters of chocolate truffles, bars of single variety chocolate as well as chocolate for drinking and cooking. Needless to say almost everyone came out with a bag full of chocolate to take home. Find out more on the Valrhona website.
The rosé wines of Provence
As our Uniworld river cruise took us further south the white chardonnays of Burgundy gave way to the light and easy-drinking rosé wines that are the summer drink of choice in Provence. We were offered them first as an aperitif together with local pâté and charcuterie at the end of our walking tour of Viviers in the rose filled garden of our guide who lived in one of the old town houses.
Soon I started to see the rosé wines everywhere, as if to mark the start of summer.  Apparently the majority of the wines produced in this south-east corner of France are rosé, with plenty of sunshine and the mistral wind blowing in from the north to dry the vines and clear the air. The rosé colour is created when the red grapes are pressed and the skins left in contact with the juice for just a few hours, allowing the pale pink colour to develop.
The Olives of Provence
Another typical produce of Provence are the lovely plump olives that we found in so many varieties in Les Halles, the food market of Avignon. Of course there were other things there too;  fresh fish on ice, beautifully polished tomatoes, pink radishes, asparagus and frisée salads, the ready prepared traiteur dishes to buy and take home and macarons flavoured with kiwi or framboise. But the olives were the star, in red and green glistening piles, studded with red peppers or golden onions, stuffed with anchovies and pimentos.
Another olive based speciality that you'll find everywhere in Provence is tapenade, a paste made of finely chopped olives, both green and black. The olives are pulverised in a pestle and mortar, sometimes combined with anchovies or capers and served on rounds of baguette as a canapé with your glass of rosé. The tapenade is served in restaurants and bars, but you'll also find jars that you can buy to eat at home, for a reminder of the sunshine of the Mediterranean and Provence.
Our river journey with Uniworld and Titan Travel ended at Avignon but there were so many delicious things to eat and drink that we could happily have continued our exploration of the food of Southern France. I hope I've whetted your appetite for many more delicious food discoveries on your travels.
Have you visited Burgundy and Provence or the South of France and what were your culinary highlights?
More from our Burgundy and Provence Cruise
10 things to expect on a river cruise with Uniworld
Titan Travel Blog: Burgundy and France Cruise with Heatheronhertravels
Travelling with Titan Travel and Uniworld Cruises
Uniworld offer boutique river cruising on the rivers of Europe as well as other worldwide destinations. Like their sister company, Red Carnation Hotel Collection, the Uniworld ships feature luxurious furnishings and artworks with outstanding, personalised service.
You can book your Uniworld Cruise through Titan Travel who specialise in escorted holidays and cruises. When you book through Titan Travel you enjoy their VIP Home Departure Service which is included in your holiday, to transfer from your home to your departure airport in one of Titan's own vehicles.
Heather and Guy travelled on Uniworld's Burgundy and Provence River Cruise through Titan Travel, on an 8 day cruise from Lyon to Avignon, from £2049 per person. As with all Uniworld cruises, the holiday is all-inclusive and covers meals and drinks on board, daily excursions, gratuities and airport transfers.
Thanks to Titan Travel and Uniworld for hosting our cruise.
Pin It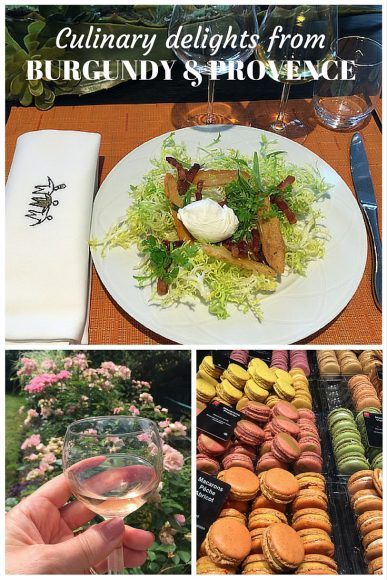 This article is originally published at Heatheronhertravels.com – Read the original article here
May 12, 2016 by Heather Cowper
Filed under Accommodation, Costa Brava, Eating and drinking, Europe, featured, Gardens, Leisure, Self-catering, Spain, video
"I could lie here and look at those mountains for hours" said Guy, as he sank into the easy chair in the corner of our bedroom. From Mas Gorral, our villa in Costa Brava, we could look over the countryside to the Pyrenees, the rising sun lighting up the teracotta rooftiles and the mellow stone of the farmhouses in the distance. The small town of Pontos lay below us, with birds chirping and a view of the pine forest where we never did manage to go for a walk. These are the memories that you bring back from a holiday and turn over in your mind when it's raining in Bristol!
We were staying at Mas Gorral through Charming Villas Catalonia, a company that specialises in luxury villas that are full of character, in the Costa Brava region of Catalunya. Richard and Sara who run the company are based nearby in Besalu and give the villas a personal touch, helping you choose the villa that suits your needs and are on hand to sort out any issues that arise.
I hope you enjoy the video below about Mas Gorral with Charming Villas Catalonia
If you can't see the video above about our villa in Catalonia see it on my blog here or Youtube here and please do subscribe using the button above
Click here for direct download of video
Subscribe to all my videos in I-tunes
Rustic Chic in our Costa Brava Villa
Our five bedroom villa, Mas Gorral was an old rambling farmhouse that easily accommodated our party of nine, made up of our family as well as Guy's sister and family. I enjoyed imagining the history of this place, how rooms had been added to over the years, to suit the needs and ambitions of various owners. With everything built of local stone, bound together by ochre mortar, teracotta roof tiles and green creepers clothing the walls, it was difficult to tell what was original and what was modern.
Inside the theme was rustic chic, with mottled plaster walls left natural in places, in others painted creams and yellows. Exposed beams held up the ceiling with stone sinks in the kitchen and three bathrooms. Every room was huge, with imposing antique armoires and chests of drawers to match the scale of the house.
Quirky artwork and furnishings
From the eclectic furnishings I imagined that the owners had travelled far and wide; a black Chinese laquer cupboard, a carved Asian wooden chest and a large leather topped desk that wouldn't be out of place in an English gentleman's library. The quirky feel continued in the bold, colourful artworks – verging on the surreal, and inspired perhaps by Salvador Dali who was born just down the road in Figueres.
On the landing a larger-than-life lady in an aviator's helmet, surrounded by startled cherubs; is she kissing one of them or trying eat it? The long legs of a woman diving into a hat were propped near the kitchen and in the dining room we are greeted by the back of a reclining woman with ripples of creamy flesh.
A bracing swim in the pool
On the green lawn below the house, our swimming pool overlooked the valley and the forest. Being from England we are determined to make the most of every ray of sunshine and the girls were dressed as if for the hottest of August days in skimpy tops, loose flowing skirts and strappy sandals. They lay on the sunloungers ignoring the tramontana wind but after a while were forced to retreat to a more sheltered spot on the upper terrace.
We gathered around the pool daring each other to go in. A toe dipped in the water told us it was not going to be warm, it was April after all!  My son took a plunge and dive bombed in, splashing everyone else. Then the girls followed, surfacing from the cold water, eyes wide with the shock. A brisk couple of lengths and they ran back inside for a hot shower!
Lunch on the sunny terrace
In the entrance hall hung a row of straw hats, waiting to be borrowed for a snooze in the sun or a walk around the garden. Although it was only April, the sun shone for us and we took full advantage of the warmth for lunches al fresco on the sheltered terrace. Feeling the sun on your back in the springtime when there's still blossom on the fruit trees and wildflowers in the fields is one of the pleasures of being in Costa Brava.
After a day of walking the town walls in Girona, a seaside jaunt to Cadaques or a Dali inspired visit to Figueres we'd return to Mas Gorral to loll around on the white cotton sofas in the barn-like sitting room. Our hire car from Auto Europe was despatched to the local supermarket to return with mountains of food and all the cousins decided what we would eat and cooked it together.
Time for dinner at the long table
Later books would be cleared from the long wooden table where the girls had been working on university assignments and the table was laid for dinner. During the day we'd tried the local specialities; dreamy ice cream from Rocambolesc in Girona, seafood tapas and local wine at Enoteca MF in Cadaques. But in the evening we'd fall back on our home-cooked favourites, chicken kebabs barbecued on the terrace or mountains of meatballs and pasta.
On our last evening, however we took inspiration from the staff at Enoteca MF in Cadaques who we saw peeling a huge pile of red shrimps which were pulverised to make a shrimp carpaccio. In our version it was seafood linguine but the cousins pitched in to peel all the prawns from the supermarket.
Wine and cards in front of the fire
After a candle-lit dinner around the huge table, the fire was lit to take away the evening chill and we sat around playing cards and drinking local wine. The house became a backdrop for family conversations, catching up on news, planning bright futures. The card games were fircely contested, but at the end it's not about the winning or losing but about the time we spend together. With our children flying the nest to carve their own paths in the world, these memories of time spent together become ever more precious.
All too soon it was time to leave our lovely villa at Mas Gorral. The views over the garden are still there, the teracotta roofs of Pontas below the house and the snow capped Pyrenees in the distance, waiting for the next guest.
As we reluctantly handed back the keys to Richard and drove to the airport past fields of yellow rapeseed scattered with poppies, the sun on the terrace was still warm in our memory. We'd had a chance to catch up, to cook together and splash in the pool. We'd recharged and soaked up the sunshine and made some memories to take home. Isn't that what holidays are all about?
Have you any favourite holidays memories of spending time with your family? I'd love to hear them in the comments.
More memories from Costa Brava
A driving tour of Costa Brava – Girona, Figueres and the Dali triangle
Lloret de Mar – sun, sea and so much more…
Val de Nuria – a Sunday stroll in the Pyrenees
Plan your stay in Costa Brava
Thanks to Charming Villas Catalonia for providing our villa Mas Gorral near Figueres. Charming Villas specialise in luxury and character villas in Catalonia from rustic villas in the countryside to modern coastal villas. They have over 80 villas to choose from and as Richard and Sara who run the company are based locally they are able to help with planning your holiday and on hand to sort out any issues.
Mas Gorral has 5 double bedrooms, 3 bathrooms, plenty of living space, a terrace, large garden and swimming pool. You can rent Mas Gorral through Charming Villas with rental rates starting in May at €2500 per week, rising to €3750 per week in high season. As Mas Gorral is in a rural location, we recommend that you hire a car to get around.
Book Mas Gorral through Charming Villas and follow them on Instagram | Facebook | Twitter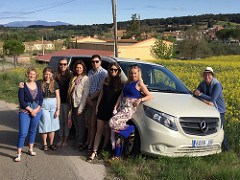 Thanks to Auto Europe for providing our hire car for exploring Costa Brava. Auto Europe work with 20,000 car rental locations in 180 countries in Europe, Asia, Africa, Australia, as well as North and South America.
For more information to plan your holiday in Costa Brava, visit the Costa Brava Tourism Website and the Catalunya Tourism Website.
Pin It
This article is originally published at Heatheronhertravels.com – Read the original article here
If you're looking for the authentic Caribbean experience, I can recommend a visit to St Kitts, one half of the island federation of St Kitts and Nevis. The fields that once grew sugar cane are lush and undeveloped while the island capital of Basseterre has a laid back and slightly scruffy charm. Yet if you know where to look there are plenty of places to delight the stylish traveller. If you enjoy great design, delicious local food and places that are stylish without being stuffy, read on my recommendations on St Kitts.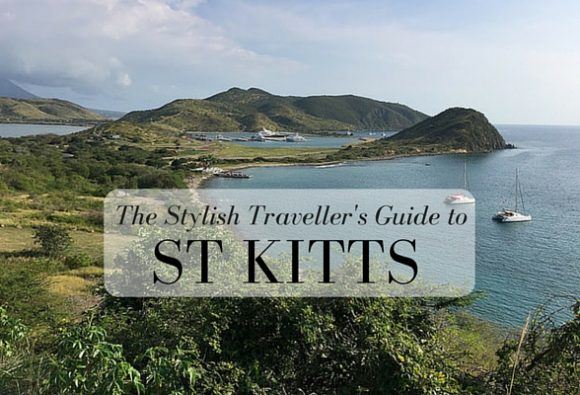 Stylish shopping in St Kitts
The Gallery on the square
I loved The Gallery on the Square in Basseterre, where I was tempted by beautifully designed gifts by local artists. Set on the north side of Independence Square, you'll easily spot it from the colourful paintwork and shutters. It's one of the oldest houses on the square, and was owned by one family since it was built, until artist Rosey Cameron Smith bought it in 1978 and opened it as an art gallery.
Rosey is known for her large, colourful paintings with scenes from life on St Kitts, featuring the vervet monkeys, vibrant carnival figures and abstract views of the island. She's brought together the work of many other artists; pottery by Dale Kelley, glass plaques by Calvin Delpeche and scarves by Kate Spencer, another well known St Kitts artist.
While the walls are covered with larger pieces, there are plenty of affordable watercolours, small prints, gift cards and glassware, to bring home a stylish souvenir of St Kitts. I couldn't resist treating myself to a large, flowing scarf with abstract designs by Kate Spencer, which doubles up as a beach wrap.
Stylish places to stay on St Kitts
Caribbean hospitality at Rockhaven B&B
I loved the colourful Caribbean vibe at Rockhaven bed & breakfast, a private home with just two bedrooms set on the hill above Frigates Bay near Basseterre. The owner, Judith Blake showed me to my room, with an ornate carved wooden bed and cheerful flowery curtains and bedcover. Judith and her husband lived in Canada for many years and when they returned to spend time in St Kitts, Judith told me she wanted to create a vibrant Caribbean feel, choosing a bright pink for the sitting room, and sunshine yellow for her kitchen. With dark hardwood floors, rattan mats and colourful paintings on the wall it all works to make a harmonious whole that's both elegant and homely.
I took breakfast on the covered terrace, with the breeze rustling through the palms and a view of the Atlantic breakers. My delicious fresh fruit salad and spicy eggs with a chappati were served on colourful painted china with madras checked mats using the yellow, red and green St Kitts check. Set on the top of a hill, Rockhaven bed and breakfast has beautiful views in both directions, although you will need a car to get around if you're staying there, as there are no shops or restaurants close by. Rockhaven is ideal for independent travellers who want a stylish base to return to after a day out exploring St Kitts.
Rockhaven bed and breakfast website 
Check prices and book using my Hotel Booking page powered by Hotels Combined
Colourful contemporary style in Basseterre –  Ocean Terrace Inn
If you're looking for a stylish hotel in Basseterre, I recommend Ocean Terrace Inn which has recently gone through a refurbishment and re-opened with spacious, contemporary style bedrooms. The hotel is set on the side of the hill looking towards the port with the green slopes of Mount Liamuiga beyond. On the lower level are the landscaped gardens and pool area with colourful shrubs and enticing pools and waterfalls with plenty of sun loungers. In the evening try the hotel's Fisherman's Wharf restaurant which is set just across the road and overlooks the waterfront. As the name suggests, they specialise in seafood such as grilled snapper or Mahi Mahi and I really enjoyed my lobster with a ginger and lemon butter sauce. Read my full review of Ocean Terrace Inn
Ocean terrace Inn Website
Check prices and book using my Hotel Booking page powered by Hotels Combined
Atmospheric plantation style at Ottleys' Plantation Inn
For old style luxury, Ottley's Plantation Inn was my favourite hotel on St Kitts and I stayed in one of the cottages set in immaculately tended gardens around the Great House. In my charming bedroom with dark wood furniture, flowered bedspread and plantation shutters I felt like a heroine in Gone with the wind and could throw open the shutters in the morning to look across the gardens towards the ocean. The property borders the rainforest and there are walks through the grounds where you can spot the vervet monkeys with a pretty little spa cabin tucked away in the trees. The inn feels very tranquil and private although you are just a short drive from Basseterre but you'll need to hire a car or taxi for the days you want to go sightseeing around St Kitts.
Ottley's Plantation Inn Website
Check prices and book using my Hotel Booking page powered by Hotels Combined
Luxury on the beach – coming soon at Park Hyatt St Kitts
Look out for the new Park Hyatt Hotel that is opening in late 2016 on the south-east peninsula on one of the most beautiful beaches overlooking the sister island of Nevis. I had a look around the site when I was there and although it was far from complete I could see that this could be perfect for the stylish traveller looking for a luxurious hotel right on the beach in St Kitts.
Park Hyatt St Kitts website
Check prices and book using my Hotel Booking page powered by Hotels Combined
Stylish Places to visit on St Kitts
The batik at Romney Manor and Caribelle Batik
I enjoyed visiting Romney Manor, the site of the plantation owner's house for the nearby Wingfield Estate, which is also worth a look around to see the ruins of the old sugar plantation and rum distillery. Up on the hill above the estate are the lush gardens surrounding the manor with a majestic 400 year old Saman tree spreading its wide branches over the lawn.
Inside the manor house is Caribelle Batik, where I watched the ladies demonstrating how the batik is made, in a painstaking process of painting the wax design and dying the cloth many time in different colours. Outside the batik cloths were left to dry in the breeze in what must be the most photogenic washing line in the Caribbean. After taking a look in the shop, I relaxed with a fruit punch on the terrace looking down on the plantation just as the overseer would have done, to keep check on the activities of the sugar mill.
The canons at Brimstone Fortress
Our minibus wound up the narrow road through stone gateways just wide enough for one car, finally reaching the fortress at the top of Brimstone Hill. The fort is a UNESCO world heritage site which dates back to the 18th century when the English and French were fighting to control the sugar-rich islands of the Caribbean. There are plenty of different parts of the fort to see, but the best bit was climbing up to the stone citadel, where canons pointed in all directions, guarding the coastline with stunning views across the island.
Fairview Great House
This is an easy stop when you're visiting the historic attractions of St Kitts as it's on the same road as Romney Manor and Brimstone Fortress as you drive out of Basseterre. It's an 18th century plantation house, where you can see the dining room table set with antique silver and the bedroom with the four poster bed where Prince Charles stayed when the house was a hotel. There are lovely botanic gardens too, surrounding the house with flowering plants and shady trees and they sometimes host rum tastings as part of a guided tour.
Stylish places to eat in St Kitts
The Gallery Cafe
For coffee and cakes in Basseterre: head to The Gallery Cafe on the north side of Independence Square. I loved this small cafe at the back of the art gallery featuring the work of local artists, that's run by the painter Rosey Cameron Smith. Her daughter Leah bakes the cakes and cookies while her boyfriend fishes for the wahoo which is smoked and served on a bagel with a spinkling of paprika – utterly delicious.
There's a charming garden at the back where you can sit in the shade with a glass of freshly pressed juice or a coffee, as if you'd just popped in to a friend's house for a chat.
Ital Creations
For an organic vegetarian lunch and fresh pressed juices: stop at Ital Creations on By Pass Road road near the airport. The food trailer is open throughout the day to buy a bottle of juice and sit in the shade eating a baked veggie wrap with salad and hummus. While your thick green Moringa smoothie is being prepared, wander around the small organic farm run by Judah Fari and his wife Yayah where they grow papaya and pineapple, salad plants and the medicinal herbs used to make bush teas and flavour their dishes.
The Kitchen at Belle Mont Farm
For an elegant lunch of small dishes: call in at Belle Mont farm, the luxurious hotel built on the slopes of Mount Liamuiga in the northern part of St Kitts. Parking your car, you'll be taken up in the electric buggy that winds on a narrow path through the forest to The Kitchen where lunch is eaten in the open sided dining room with views down to the sea.
The menu is made up of small plates, each designed to be a taster of local produce from the 400 acre organic farm and from the sea. I tried the lobster salad, almost too pretty to eat with artfully strewn herbs and dots of passionfruit and sorrel sauce, and the tasty ginger, pumpkin and spinach soup. You may not leave full to bursting but your taste buds will be tingling.
Arthur's
For drinks and bites on the black volcanic beach: stop at Arthur's that is also part of the Belle Mont Farm development. It's a stylish beach bar that was only just open when I stopped by, but the setting was lovely, on a black volcanic beach where the fishermen pull up their boats. The menu is based on traditional beach bar dishes such as conch fritters, grilled lobster and Mahi Mahi rillettes for elegant but casual dining at lunchtime and in the evening.
Salt Plage
For cocktails at sunset to a cool Reggae beat: you can't beat Salt Plage for a drink as the sun goes down. This trendy beach bar is part of the Christophe Harbour development with a deck beside the water and a jetty that also has comfortable seating to snuggle up for a romantic evening a deux. They serve drinks and cocktails every evening as well as small plates of favourite dishes such as coconut shrimp, chicken wings and market fish with garlic butter and island herbs. There's often a DJ or live reggae music which really adds to the atmosphere as the sun sets and the coloured lights on the jetty reflect in the water lapping below.
Reggae Beach Bar
For lobster and a beer on the beach: try Reggae Beach Bar on Cockleshell Beach which serves drinks and food all day and into the evening. It's a great place to base yourself for a day on the beach with plenty of sun loungers for hire (although they may get crowded when there are a few cruise ships in port) and the watersports hire next door. This is a local's favourite, where you can try all the typical seafood dishes such as conch chowder and grilled lobster, with the sand between your toes.
Boozie's on the beach
For a beach bar to relax with friends: try Boozie's on the beach at St Frigate's Bay strip. "The Strip" is a favourite area for locals and visitors in the evening when all that bars along the beach are open for live music, food and drinks. The menu features well cooked hearty Caribbean favourites and there's a sports bar atmosphere with flags and number plates that happy customers have sent from around the world. This is the place to crack open a bottle of Carib beer or order a 'Ting with a sting' and relax with friends.
Delicious street food on St Kitts
As you wander around Basseterre you'll find plenty of street food vendors, especially at lunchtime when they cater to office workers and on a Friday and Saturday when the locals like to buy jerk chicken and pork or grilled fish to take home for dinner. It's not always obvious what's offer but be adventurous and ask the vendor to show you what's cooking  under the metal covers. You may find the traditional St Kitts favourites like salt fish and Johnny cakes or goat water, which sounds disgusting but is actually a tasty stew.
Stylish places to relax on St Kitts
If you need a place to unwind and relax for the day, try Palm Court Gardens which is a favourite for cruise guests in Basseterre. The gardens are beautifully kept, there's an infinity pool with views over the bay and you can swing in a hammock and buy lunch and snacks in the small cafe. To add to the charms there's a vintage Rolls Royce parked in the drive, a children's playground if you have little ones and a workshop where they make beautiful shell jewellery and ornaments that are sold in the shop.
A cool rainforest walk on St Kitts
Over a third of St Kitts is covered with rainforest, especially on the slopes of Mount Liamuiga, which you can climb for an adventurous day trek. For something a bit gentler I went for a forest walk from the Wingfield Estate with expert guide O'Neil Mulraine who learned about the plants and wildlife from his grandfather. We took the easy forest trail alongside a trickling stream as O'Neil pointed out the different trees of the forest such as the African tulip with vibrant orange flowers that was often used for shade on plantations and a tree trunk with needle sharp spines that the monkeys will climb, but only if they are desperate! Overhead we could hear both the cries of the vervet monkeys and the shrieks of the people as they whizzed by on the zipline above our heads.
Begin and end your visit to St Kitts in style at YU Lounge
On my arrival at the airport I was treated to the VIP service that's available through YU Lounge which can be booked individually or used by business class passengers for some airlines. As I walked down the steps of the plane a car was waiting to whisk me the short distance to the private YU Lounge terminal where I could relax while the staff took care of immigration formalities and retrieved my luggage. I lounged around on the rattan sofas while nibbling some delicious canapés and sipping a cooling drink, thinking that I could get used to the millionaire lifestyle!
While St Kitts has been an unspoiled corner of the Caribbean, there are plenty of new developments that are putting it on the map for the stylish traveller. The Christophe Harbour marina, new luxury Park Hyatt Hotel and Kittitian Hill organic farm and hotel that are all nearing completion will soon provide even more to enjoy for the stylish traveller. Perhaps it's time to start planning your relaxed but stylish holiday in St Kitts?
Have you been to St Kitts and if so did you discover any stylish places to eat or stay?
Visitor Information for St Kitts
To plan your visit to St Kitts check out the tourism board website at www.stkittstourism.kn or follow their social media channels: Twitter @StKittsTourism | Facebook | Instagram | Google+ | Pinterest |
British Airways flies to St Kitts from London Gatwick twice a week on Saturdays and Wednesdays with the flight going on to nearby Antigua. There are regular ferries every day to Nevis, with a journey time of 45 minutes from Basseterre, making it easy to plan a combined stay on both islands.
To start and end your holiday on St Kitts in style, the YU Lounge offers a private terminal at the airport. A private car will meet you from the plane and whisk you to the luxurious lounge where snacks and drinks are available. While you are waiting your luggage will be picked up and you'll be cleared through security by the YU Lounge staff.
While on St Kitts, Heather stayed at the boutique Rockhaven bed and breakfast, the comfortable and colourful Ocean Terrace Inn in Basseterre, and the elegant Ottley's Plantation Inn.
Thanks to St Kitts Tourism for hosting Heather's visit to St Kitts.
Pin It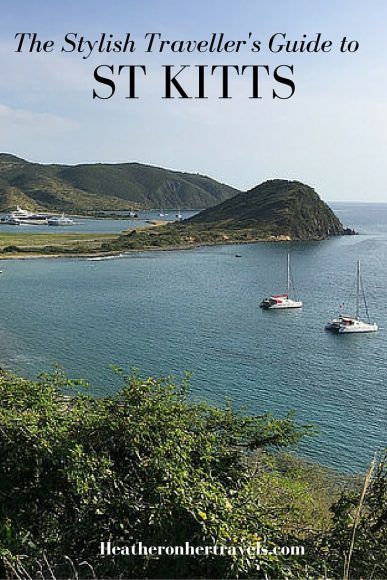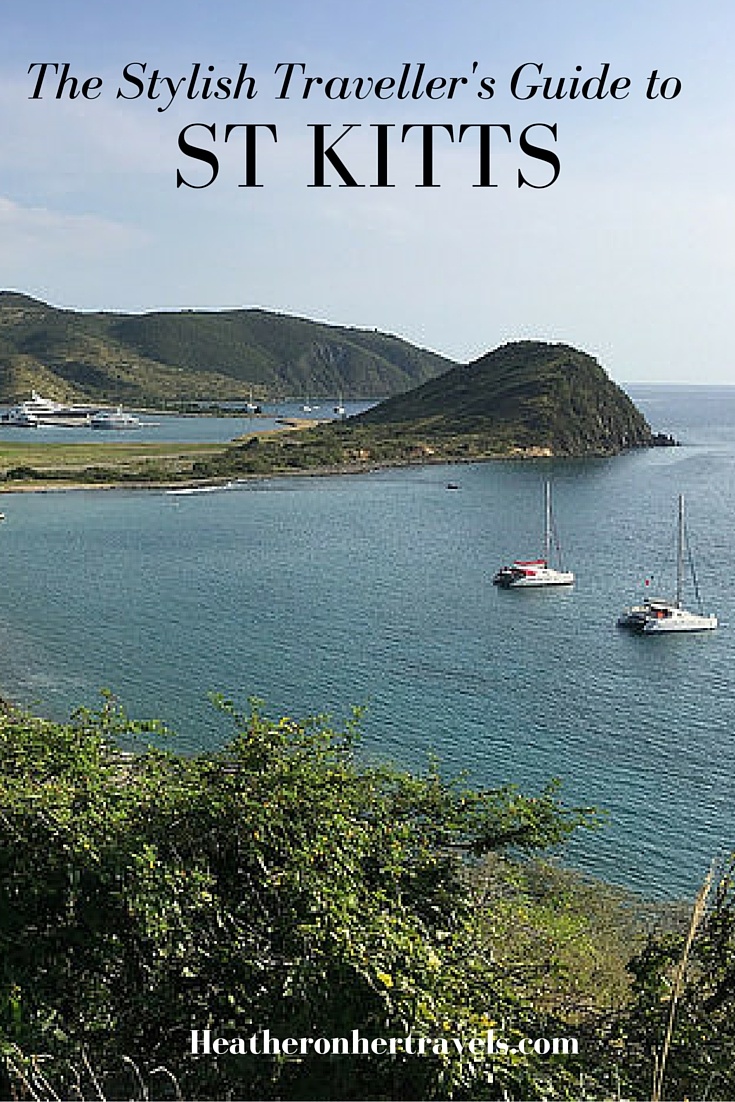 This article is originally published at Heatheronhertravels.com – Read the original article here