As we walked along the grassy path, the stone monument stood solid, like an upturned boat, surrounded by a field of wildflowers and glowing in the late afternoon sun. We'd come to visit the Naveta d'es Tudons, one of Menorca's best known prehistoric monuments, a burial chamber that dates back to around 1000 years BC, built by the people we know as the Talayotic culture.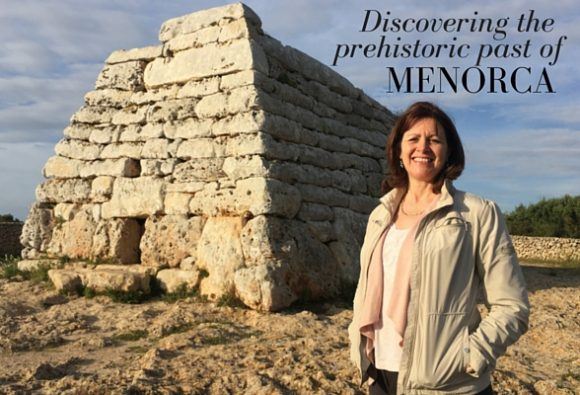 The Naveta d'es Tudons (Naveta being the Catalan word for boat) was excavated by archaeologists in the 1960s, when they discovered the remains of over a hundred men, women and children who had been laid to rest here together with some of their personal possessions, such as metal hair ornaments or spear heads. Once a body was placed inside the tomb, it was sealed and later the bones and skull would be moved to one side to make way for the remains of the next person.
All over Menorca you'll find similar burial chambers, towers and settlements that are unique to the island and are now being preserved with the aim of having them declared a UNESCO World Heritage site. Since Menorca is an island where stone is readily available, the buildings of the Talyotic culture were left alone for us to visit today, unlike other places where the stone would have been taken over the centuries for other buildings.
On our visit to Naveta d'en Tudons, we noticed how well it had been restored to its original appearance, all except the final stone that seemed missing from the parapet at one end. Local legend has it that two giants sought the hand of the same girl and so to decide between them, each was set a task. One was to build a Naveta, the other to dig a well and whichever could complete their task first would win the hand of the girl.
When the giant building the Naveta was carrying the final rock to place it in position, he saw his rival at the bottom of the well who had just struck water, and in his anger threw down the stone and killed him. Realising what he had done he ran away, so that the girl was left with neither suitor, and of course this explains what happened to the final stone to complete the Naveta d'es Tudons.
While the entrance to the Naveta d'es Tudons was sealed, on another day Zoe Dawes and I were able to go inside a similar tomb at Rafal Rubi where there are two Navetas built close together. These Navetas had not been restored and had a tumble-down appearance of a pile of rocks, since the upper story of the Naveta had collapsed and the stones seemed to have disappeared.
At the south Naveta of Rafal Rubi we clambered through the small, but finely cut square hole to stand inside, under the roof of huge stone slabs. Inside the tomb, it felt rather bare and bleak (probably not helped by the pouring rain), with all remnants of the past taken away to reside in one of the island's museums. Around the square opening was a lip, cut by expert stone masons, to keep the entrance stone in place that would seal the tomb.
Without our guide, we would never have found this site, hidden away down a grassy path and surrounded by meadows and farm land. It reminded me of how Stonehenge, now complete with splendid new visitor's centre, must have looked a hundred or so years ago when it was just part of the farming landscape, surrounded by grazing animals.
We moved on to the second of the two Navetas, the northern one, where again the upper chamber had collapsed, but this time we didn't go inside. Due to the pouring rain, it was not much of a day for lingering so Zoe and I made our way back through the olive trees and stone walls to the road.
In addition to the burial chambers like these Navetas, there are many conical structures around Menorca named Talayot, after the Spanish word atalaya or watchtower. It is from these that the Talayotic culture got its name and these towers demonstrate that the people had come together to live in larger settlements, with a highly organised culture.
At Torre d'en Galmes, I was able to see some of the conical Talayot towers which seem to have doubled as living space with a watch tower on the upper level. The Talayots were normally situated within a settlement and also within sight of each other, so it is thought that they might have been used as a network to signal from one to another in times of danger.
Another unusual feature of the settlements around Menorca are the Taules or T-shaped rocks made of a slab of stone embedded in the ground with another rectangular stone on top. The name Taule comes from the Catalan word for table, perhaps a table where giants would eat. Rather than being a balancing trick, I observed how a slot had been made in the upper rock to allow it to slot into place on the pillar rock, illustrating the advanced skills in working stone of the Talayotic people. These Taules are thought to have some religious or ritual significance, perhaps representing the horns of a bull or religious beliefs, just as Christians use a crucifix as a symbol of their religion.
At Torre d'en Galmes I was able to sense the scale and organisation of the Talayotic settlements, with circular stone enclosures enclosing an inner courtyard, with different chambers and rooms built around the circle for sleeping, storage and keeping animals. The society was clearly well organised with a system of channels to collect rainwater and transport it to the underground reservoirs called Sitjots.
In other places around the site, huge slabs of rock were balanced on stone columns to make shelters that could have been used as storage chambers, topped with roofs of leaves and branches.
I wondered why such large slabs of stone had been used in this way to create walls and roofs, since the effort involved to transport them and lever them into place was so enormous. However Zoe, who knew the island well, explained that Menorca is an island with plenty of stone but very little wood, so stone was used in the same way as huge oak beams might have been used elsewhere in Europe for building.
If you visit Menorca, I hope you'll take time to visit at least some of these unique prehistoric monuments and settlements that are dotted around the southern half of the island. There are 32 sites that are part of the UNESCO World Heritage proposal and maps are available from the tourism offices around the island. You can also find more information from the www.menorcaarqueologica.com website who arrange regular group tours to see some of the main sites.
Museums in Menorca that cover the Talayotic Culture
While in Mahon, I also visited a couple of museums to learn more about the Talayotic culture.
Ca n'Oliver – Centre d'Art i Història Hernández Sanz
In the Ca n'Oliver house in Mahon there was an interesting exhibition in the basement about the Talayotic culture and on display in one of the rooms were household pots and grinding stones, which were part of the collection of the house's owner. Carrer Annuncivay 2, Mahon. 
The Museum of Menorca in Mahon
The Museum was under renovation when I visited in May 2016, with most galleries closed, but they did have a temporary exhibition about the Talayotic culture which was free. Once the whole museum reopens, you'll find galleries that cover the whole fascinating history of Menorca from  the first inhabitants to  the 19th and 20th centuries, including all the Talayotic history. Museo de Menorca, Avinguda del Doctor Guardia, Mahon.
More articles about Menorca
How to spend a perfect day in Mahon, Menorca
Slideguide to Menorca (Mallory on Travel)
Video: The enchanting island of Menorca (Travel with Kat)
Pin It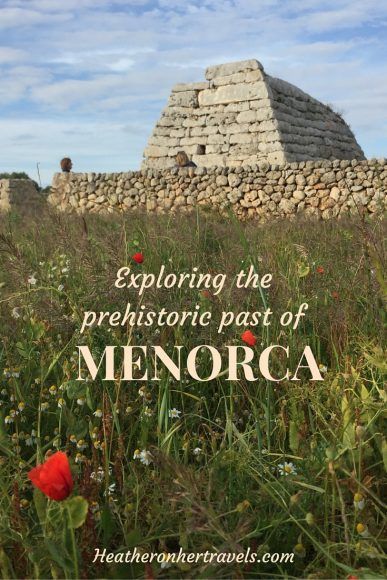 Visitor Information for Menorca and Mahon
To plan your holiday in Menorca and Mahón visit the Menorca Tourism website or follow them on social media: Twitter @Turismhttp://www.menorca.esoMenorca | Facebook | Instagram
For holidays in other parts of Spain you can find more information at www.Spain.info or follow them on social media: Twitter @Spain_inUK | Facebook | Instagram
If you need a guide to show you the sites of Mahon and Menorca, I can highly recommend Luis Amella of Menorca Guides
Thanks to Menorca Tourism for hosting my stay in Menorca, in a project in partnership with Spain Tourism, Menorca Tourism and Travelator Media
This article is originally published at Heatheronhertravels.com – Read the original article here
Discover Russia as a destination for art and literature lovers as  Audley Travel country specialist Nick shares some of his cultural highlights from his travels to Moscow, St Petersburg and the Golden Ring.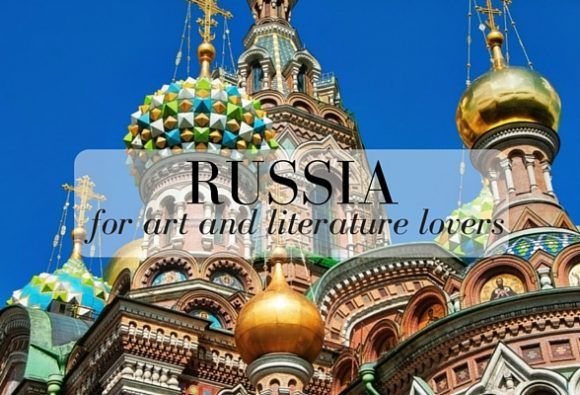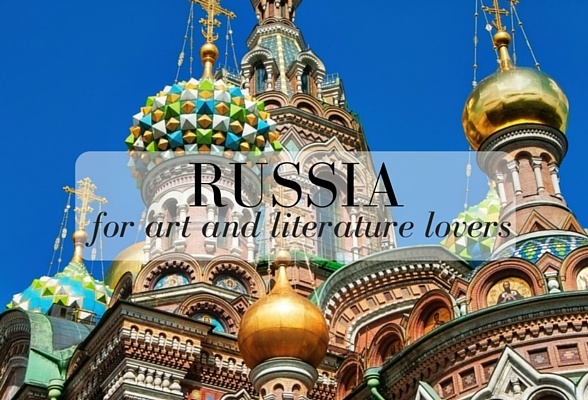 This year is the official UK-Russia Year of Language and Literature – and with the recent BBC adaptation of War and Peace bringing Tolstoy's famous novel to life, it's a great time to visit Russia.
Although reading Tolstoy's words on the page or watching his stories on TV from the comfort of your sofa may seem vivid, nothing compares to experiencing the real-life settings, or seeing the places that inspired and influenced him.
Russia has undergone extreme political and social change over the past few centuries, and the highlight of any trip is the chance to witness this complex history at first hand. One of the other reasons I love Russia is that it has always publicly celebrated and upheld its rich artistic and literary heritage.
For example, on the streets of St Petersburg and Moscow you'll see a lot of publicity for performances of Chekhov. He's perhaps the best-known Russian playwright outside the motherland, but it shows that works such as Uncle Vanya and The Cherry Orchard are still popular.
The Bolshoi and Mariinsky ballet corps are feted around the world but still enjoy great acclaim among native audiences (and if you can't catch a performance on your visit, I'd recommend taking a backstage tour of the Bolshoi or Mariinsky theatres).
Russia is also home to some world-renowned collections of art, notably in the Hermitage in St Petersburg.
Discover the collections of the Hermitage in St Petersburg
While Moscow is Russia's political and economic fulcrum, St Petersburg is seen as the capital of culture, built by Peter the Great in the style of European cities such as Venice and Amsterdam.
To get the best views of the city and a sense of its layout, my advice is to climb to the top of St Isaac's Cathedral on a clear day, or visit the Bellevue Brasserie at the Kempinski Hotel for a panoramic perspective that includes St Isaac's itself.
Having said that, one of the best ways to see St Petersburg's many churches, cathedrals, and imposing baroque and neoclassical architecture is from the water on one of the boats that skim the city's 33 canals.
Art enthusiasts will enjoy the Hermitage, one of the world's largest collections of fine art. The museum is housed in the Winter Palace, a former residence of the tsars situated in the heart of St Petersburg.
You may have spotted its distinctive mint-green and gold façade in the BBC's recent adaptation of War and Peace. Pause as you climb the grandiose staircase – there's no better moment to appreciate the opulence of imperial Russia.
I recommend telling your guide which historical period interests you, or asking for his or her personal preferences, as you won't be able to cover the whole collection. It's said that if you were to spend one minute in front of every piece on display in the whole of the Hermitage, it would take an entire year.
I loved studying original paintings by Rembrandt and Da Vinci, but if your tastes are more modern, head to the part of the Hermitage called the General Staff Building which houses Impressionist and Postmodern collections, including several works by Monet, Van Gogh and Picasso.
I was struck by the haunting black and white photos on display in many of the Hermitage's galleries. They show the bare walls and empty rooms of the building during the Nazi invasion, when many pieces were sent to Siberia to be saved from possible destruction.
Trace the footsteps of Dostoevsky and other famous Russian writers
St Petersburg wears its literary legacy with pride: if you look carefully at the buildings (and can read a little Russian) you'll see they are peppered with monuments and plaques to Russian poets and novelists.
Many writers' homes have been made into state museums. One of the most intriguing is Lolita author Nabokov's apartment, which offers a glimpse of the communal living style of the Soviet period.
The apartment of poet Alexander Pushkin is close to Palace Square and the Hermitage, and easy to visit en route. It's no exaggeration to say that Russians venerate Pushkin and he's deeply etched onto the nation's hearts. On my last visit to St Petersburg, my guide Galina spontaneously launched into a recital of one of his poems as we walked the gardens of the Summer Palace.
Fyodor Dostoevsky's memorabilia-crammed apartment in St Petersburg's Vladimirsky district has been preserved in exactly the same condition as it was on the day he died, slumped over his writing desk mid-composition (the apartment's clock remains frozen at the hour of his death).
Venturing beyond the apartment, it's possible to retrace his and his characters' footsteps around the city, from the Peter and Paul Fortress where Dostoevsky was incarcerated and almost executed to St Vladimir's Cathedral where he would pray.
I like simply tramping the busy intersections and streets around Catherine Canal and Sennaya Square. This is where the action of The Idiot and Crime and Punishment takes place, and where the latter novel's protagonist, Raskolnikov, famously battles his tortured conscience.
The city's main thoroughfare, Nevsky Prospekt, was even the subject of a short story by Nikolai Gogol, in which he described the mercurial nature of the street at night.
Dedicated bibliophiles can browse the shelves of the city's most famous bookshop, Dom Knigi, which occupies an Art Nouveau building on Nevsky Prospekt. Then continue in the footsteps of St Petersburg's writers by stopping for coffee at Pushkin and Dostoevsky's former haunt, the Literary Café.
Relive War and Peace in Catherine's Palace
I remember the first time I walked into Catherine's Palace, the summer residence of Catherine the Great, which is located just outside St Petersburg in Tsarskoye Selo (renamed under communist rule as 'Pushkin Village').
I stood in the centre of the vast ballroom encased in gold and mirrors, and at that moment it really did feel like I was stepping into the shoes of a character from War and Peace: Catherine's Palace was, after all, the real-life setting of the Tsar's ball in the novel.
The mosaics that encrust the walls of the Amber Room (not the originals, which were allegedly lost during the German occupation) are a reminder of the wealth and grandeur of 19th century Russian aristocrats. It's a gilded world that Tolstoy portrays so acutely in War and Peace and Anna Karenina.
See Fabergé eggs in the Kremlin's Armoury and Russian sacred art
Moving from St Petersburg to Moscow, there's no better place to start than in Red Square (the name has no connection to the red bricks that were once whitewashed, nor to the red of the communist regime).
It's a fascinating yet sobering place: as you stand outside the Kremlin and look towards the bright onion-shaped domes of St Basil's Cathedral, you can't help but reflect how this very square has witnessed some dramatic political upheavals.
The Kremlin complex is extensive, but the most striking objects d'art are in the Armoury – intricately decorated and sometimes jewelled Fabergé eggs that the tsar and tsarina would exchange at Easter, along with many other artefacts, such as a coronation gown worn by Catherine the Great.
The Tretyakov Gallery is excellent for seeing how Russian art has developed over time, and for the chance to study some of the most important pre-revolutionary sacred art in Russia.
The highlight of the collection is the Holy Trinity by Andrei Rublyov – an icon (a sacred painting on wood that often features as part of a screen in Orthodox churches) that was considered so glorious its creator was effectively beatified.
Travel on the metro… and quote Shakespeare
Moscow's underground metro acts as a time machine, transporting you not only to your destination but back to the USSR. Many of the stations are home to original Soviet statues, monuments and mosaics – in fact, the first time I ever took the metro in Moscow I ended up intentionally missing my stop just so I could spend more time going round and gaping at the decor of each station.
I especially like the Prospekt Mira Station for its lavish floral designs that are meant to evoke the Botanical Gardens of Moscow State University. The recently opened Dostoyekskaya Station is worth viewing for its murals depicting passages from Dostoevsky's novels (including a murder scene that invited some controversy when it was first unveiled).
This year, look out for the special carriages decorated with Shakespeare quotations and characters in honour of the UK-Russia Year of Language and Literature and the 400th anniversary of the Bard's death.
Get a glimpse of rural Russia at Suzdal and visit Tolstoy's estate
I fell in love with the Russian countryside when I lived and worked in Kaluga, three hours south of Moscow. Anyone who is really interested in Tolstoy should try to see something of rural Russia, since it's a theme he explores so passionately through the character of Levin in Anna Karenina.
At Suzdal, one of the main villages of the Golden Ring northeast of Moscow, you can look out over rolling green fields and rivers before visiting the Museum of Peasant Life and Wooden Architecture. It gives an insight to a bygone agrarian way of life.
Tolstoy's connection to and interest in agricultural life is apparent if you visit the estate where he was born and lived for most of his adulthood, writing in his characteristic cramped style, which his wife Sofia would then copy out neatly by night. Yasnaya Polyana ('Bright Glade') makes for a peaceful, if long, day trip from Moscow (it's about a six-hour round drive). Yet it's a wonderful retreat from urban bustle.
Tolstoy's possessions and his extensive library are on display, and I suggest taking time to explore the grounds. You can see the pond where the writer would ice skate in winter and swim in summer, and the fields where he would work alongside labourers during the harvest season in order to better depict peasant life and farming on the page.
His grave, situated in a quiet dell, has no headstone – save for the bunches of wildflowers that are customarily left by newly married couples and admirers of his work.
Visit Audley Travel to help plan your trip to see Moscow, St Petersburg and the Golden Ring in Russia
Nick Slater is a Russia Specialist for Audley Travel. Audley trips don't come off the shelf – they're tailor-made down to the finest detail. When planning a trip with us, you will speak to a destination specialist who has either lived or travelled extensively within the country or region that you are visiting. They will create a bespoke trip based on your tastes, interests and budget and with an absolute commitment to providing quality travel experiences.
This article was brought to you in partnership with Audley Travel
Pin It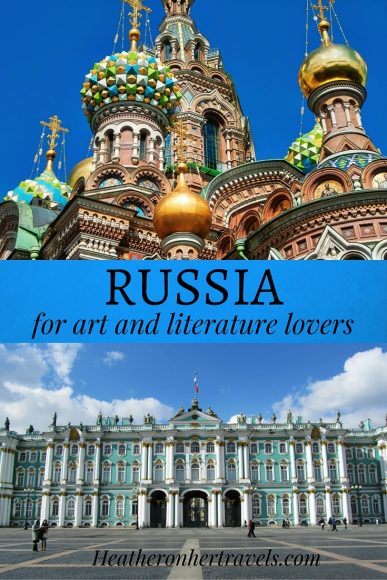 This article is originally published at Heatheronhertravels.com – Read the original article here
April 15, 2016 by Heather Cowper
Filed under Art and design, Costa Brava, Europe, featured, Leisure, Museums, Nature, Sightseeing, Spain, video
Ah, Costa Brava – fresh green wheat fields, yellow rapeseed edged with poppies and views over the olive trees to the snow capped Pyrenees in the distance. These are the memories that we brought home from our recent short break, staying in a rustic luxury villa with our hire car to explore a new place each day.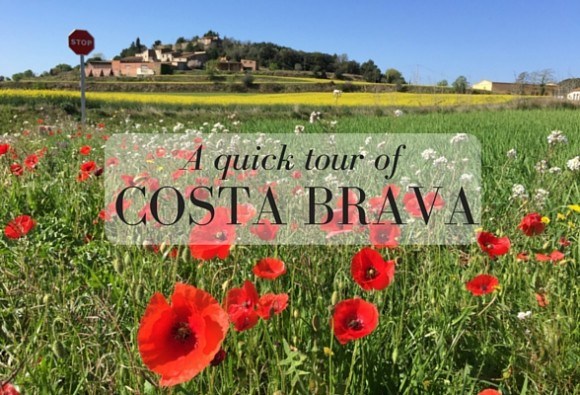 Visiting pretty, painted Girona
Our first day was spent in Girona, the regional capital of Costa Brava. I'd visited a couple of times before and was looking forward to showing it to the family. (Read about my last visit to Lloret de Mar) Girona has a similar feel to its big sister Barcelona, but without the crowds of tourists and dare I say a more authentic Catalan flavour (we don't talk about Spain here). There's modern shopping if you want it, but I prefer to just wander around the old streets that surround the cathedral, stopping here and there for some people-watching on a café terrace. If you want the postcard shot of Girona, cross the bridge and walk along for a view of the coloured houses that overlook the river.
Lunch on the terrace at Konig
Our lunchtime spot was Konig (Carrer dels Calderers, 16), a well placed café below the Basilica de Sant Feliu with a large terrace overlooking the river where we could bask in the sunshine. They serve good quality local dishes, salads and pasta – nothing too gourmet, but tasty and not too expensive if you are feeding a large group of hungry offspring.
Is this the best gelato in the world?
For desert we fancied an ice cream so I led the troops across the river (admiring pretty painted houses), through the Plaça de la Independència and down the small street to find Rocambolesc (Carrer de Santa Clara, 50). Of course, I knew the gelato would be great, since it is run by the Roca brothers of El Celler de Can Roca fame, a.k.a The best restaurant in the world if you believe these highly prized lists.
The six flavours of ice cream change with the season and come out of the machine in a piped swirl, Mr Whippy style. If you think that six choices may not be enough, even if they include coconut and violet, just look at the endless selection of toppings! The lady who served us reeled off her topping recommendations in just the same way as they recite the dishes when they serve you in Michelin star restaurants. I knew then that we were on to a good thing.
Pastries that ooze with cream at Casa Moner
Right across the street we were tempted into Casa Moner (Carrer de Santa Clara, 45), a local bakery chain that serves artizan breads and pastries. I bought one of their Xuixo signature pastries, a rolly-polly doughnut filled with custard cream, the kind that oozes out the sides and drips down your chin when you take a bite. Beyond the narrow shopfront there was a sizeable cafe area at the back where you could sit to enjoy all the cakes, but sadly that would have to wait for another day.
A trendy cycle cafe at Fabrica
Crossing over the red metal lattice of the Eiffel bridge (made by Gustave Eiffel a few years before he even thought of that tower in Paris) we headed back into the old town, having spotted on the map the old walls that encircle half of Girona. We hoped to find some steps to get up onto the path that leads along the top, but it took a coffee stop at the trendy cycle café, La Fábrica (Carrer de la Llebre, 3) to get directions to the start of the wall.
Walking the walls of Girona
Once up at the top, the path was an easy walk giving us views over the rooftops. We could effortlessly peep into windows below us and snoop on gardens and terraces. The path ran from one end of the old town to the other, with towers along the way where you could climb up for even more expansive views. We walked around 30 minutes to get from one end of the wall to the other and ended up behind the cathedral so I popped in to have a look around.
Majestic Girona Catheral
The cathedral was majestic and tranquil, with towering stone pillars and stained glass lit up by the sun. Photographs were not allowed inside and although many people had their mobile phones out I decided to respect that. Instead I'll give you a shot of the cathedral cloister which I visited on my way out.
Staying at Mas Gorral with Charming Villas
I think it's time to tell you something about our villa which was kindly provided by Charming Villas Catalonia. Set in the countryside a short drive from Figures, we were blown away by Mas Gorral. It's an old farmhouse that has obviously been added to over the years although all in such authentic style that it's difficult to tell what is centuries old and what is new.
The villa was set on the hillside so we had views over the countryside towards the snow capped Pyrenees and over the nearby village of Pontos, all terracotta roofs and narrow streets that you could just about get a car through.
Inside we had 5 spacious bedrooms with 3 bathrooms between us and a huge dining room and living room that featured natural stonework, colourful walls and antique furnishings. Local painted pottery mixed with Asian pieces, perhaps inspired by the owner's travels. With quirky artworks, well kept gardens and a (bracingly fresh) pool this was the perfect place for our two families to share.
Book Mas Gorral through Charming Villas and follow them on Instagram | Facebook | Twitter
The Dali Theatre-Museum at Figueres
When in Costa Brava there's no escaping that giant of 20th Century art, Salvador Dalí who was born just down the road from our villa at Figures. As we drove the hire car into town and circled to find parking I have to admit that Figueres looked unremarkable. We walked towards the red towers topped with white eggs of the museum and luckily got inside just before waves of French school children began to arrive.
The museum was created over 10 years in the old municipal theatre and was Dali's personal project.  He called in his artworks from all over the world and added art installations specially for the museum.
Entering the first couryard that would have been the theatre auditorium we found the Rainy Cadillac topped with a huge breasted and bellied goddess figure. Gold statues like Oscar awards looked down from the walls and a fishing boat was stranded at the top of a column of Michelin tyres – I saw those again at Dali's house in Port Lligat. On the stage was another artwork the size of a cinema screen and in the niche to one side a nude figure of Dali's wife Gala with her back turned – except when you cross your eyes or look at it through your camera you realise that it's a portrait of Abraham Lincoln.
The whole museum was packed full of artworks with that feeling of 'it's not quite what it seems'. I did buy the guidebook but didn't read it until afterwards so it was an enjoyable game to just wander through the rooms, absorbing the impression without overthinking the meaning. At the end of the day it seems to be a projection of Dali's rich subconsciousness and dreamworld.
Once you have left the main museum, there is the jewellery collection which is included in the same entrance ticket, full of most gorgeous bling. I coveted the ruby lips with pearl teeth and the red ruby heart brooch that has a mechanism inside so it literally beats.
Gala's Castle at Pubol
After the Dali museum we decided there wasn't an awful lot more to see in Figueres so we drove back to the villa where the rest of the crew decided to have a relaxing afternoon. Guy and I (OK it was mainly me) wanted a bit more of the Dali fix and so we drove south towards Girona to visit the Castle at Púbol that Dali gave to his wife Gala. It really was a beautiful drive on country roads with little traffic and only the occasional mishap when we inadvertantly drove through one of those old villages where the houses close in and the lanes became so narrow that you worry for your wing mirrors.
This fortified country house or castel was a gift that Dali had promised Gala years before, a place that she could come on her own and relax, where even her husband would have to request written permission to visit her (or so the story goes). Once the museum at Figures was nearly complete the couple were able to start work on the renovations for their new project which was designed to suit Gala's taste with some of Dali's surreal art such as the cupboard painted with radiators to disguise the real radiators.
The decoration here was luxurious but the overall effect simpler than the house we would see the next day at Port Lligat where the same amount of furniture was squashed into half the space. This was much more Gala's retreat where she would come for a few weeks at a time to relax away from all the showmanshop that surrounded her husband.
Gala was an clearly an elegant woman, her hair swept back into a girlish style, which was pinned with a large black velvet bow. Since I used to work in fashion, I loved looking at Gala's dresses on display upstairs from the 50s and 60s, purchased from designers such as Pierre Cardin and Elsa Schiaparelli. Her dresses show her loved colour, luxurious fabrics and the subtle sparkle of lurex.
Driving tips for Costa Brava with Auto Europe
If you are staying in a villa as we were and want to see something of Costa Brava, you really need a hire car and ours was kindly provided by Auto Europe. The pickup and drop off at Girona airport was painless and we found that the roads easy to navigate, with much less traffic than we are used to in the overcrowded UK. It really made the driving a pleasure to pass fields full of wildflowers and yellow rapeseed edged with poppies. Of course in the high summer by the coast it might get a bit crazy, but away from the coast I suspect that even in high season these country roads are an easy drive.
The only thing I would advise with a hire car is to avoid the centre of older towns and village centres that were not really made for cars. In Girona or Cadaques, we found that when you get close to the centre it's best to park in the first public car park you see and walk into the old centre. Beware also of the small country villages which normally have a route that goes around them as well as a road that goes through them. The streets can be incredibly narrow, as we found out accidentally on a couple of occasions, so drive around if you can. You can check out my driving tips for Costa Brava in the video below.
The wild Costa Brava at Cadaques
Our final day was blessed with glorious sunshine at Cadaques, an old fishing town that's now quite a tourist hotspot on the wild and rocky Cap de Creus. You drive on a winding road that snakes up through the unspoiled natural park, and brings you down the other side to Cadaques.
Parking the hire car in the first main car park we saw as we came into town was the right decision as there was little space to pass in the smaller roads close to the beach. We walked around the seafront away from the busiest terrace restaurants and cafes and found a smaller place that had been recommended to me called Enoteca MF. It's the wine bar and tapas restaurant that's run by the same family that has a vineyard and winery set above Cadaques called Sa Perafita which you pass on the way into town.
They serve fabulous tapas with the seafood being especially fresh and delicious. We tried a bit of everything including a bottle or two of their Cava and a glass of the local Vermouth which is the fashionable drink of the moment in Catalunya. There was the pan tomat rubbed with tomato and garlic, a plate of local cheeses, red tuna sashimi and a salmon tartare topped with guacamole. We were impressed to see the staff peeling a huge bowl of pink shrimps which were then pulverised to make a shrimp carpaccio. It was enough to melt the heart of the most avid opponent of raw fish.
After lunch we walked up the lane beside the wine bar and in 10 minutes were overlooking the next bay at Port Lligat, a small fishing bay where Dali spent most of the time with his wife Gala. The house was created by knocking together a number of fishing huts and then extending them over the years. Because the individual rooms are so small you need to book timed tickets in advance (in April we were able to get them the day before).
Although there were not many large scale artworks here, Dali's vision was felt everywhere although the dried yellow 'everlasting' flowers were in almost every room, a favourite of Gala's. Dali's art studio was one of the largest spaces with light flooding in and an easel that could be moved up and down so that Dali could always paint sitting down on his chair.
We moved from room to room, up a few steps each time since the different cottages were on different levels and emerged on a lovely terrace, with whitewashed stonework, pots of flowering plants and olive trees providing shade. The surprise was that they'd cleverly fitted in a swimming pool on the terrace with a round section and narrow channel for swimming up and down.
Since not all of our group had visited the Dali house, we joined the rest enjoying a drink at the Es Raco d'en Dani Xiringuito at the other end of the beach – another offshoot of the Sa Perafita winery. There was plenty of seafood on the menu and although we stuck to the beers and coffee the waft of grilled octopus was mouthwatering.
Rather reluctantly we walked back over the headland to Cadaques and wandered around the artisan market where we bought olive bread and pastries from the Cas Mona stand that we had seen in Girona.
What a fabulous break we'd had but the next day it was time to return to Girona airport for our flight home. Still we managed a quick trip to the Sunday market at nearby Bascara to buy some salad and rotisserie chicken for lunch on the terrace.
As we basked in the warm sun I think we were all trying to soak it up and take a little piece of Costa Brava sunshine home with us.
Have you been to Costa Brava or Catalunya and if so, what did you enjoy?
Read more about Costa Brava
Lloret de Mar – sun, sea and so much more…
Val de Nuria – a Sunday stroll in the Pyrenees
Staying in the heart of old town Girona
Visitor Information for Costa Brava
Thanks to Charming Villas Catalonia for providing our villa Mas Gorral near Figueres. Charming Villas specialise in luxury and character villas in Catalonia from rustic villas in the countryside to modern coastal villas. They have over 80 villas to choose from and as Richard and his wife who run the company are based locally they are able to help with planning your holiday and on hand to sort out any issues.
Thanks to Auto Europe for providing our hire car for exploring Costa Brava. Auto Europe work with 20,000 car rental locations in 180 countries in Europe, Asia, Africa, Australia, as well as North and South America.
For more information to plan your holiday in Costa Brava, visit the Costa Brava Tourism Website and the Catalunya Tourism Website.
Pin It
This article is originally published at Heatheronhertravels.com – Read the original article here