This summer we adopted an motorhome, or RV as they are known in Canada, and spent two weeks driving from Toronto to Montreal. 'Monty' as we fondly named the RV, took us on many an adventure, from bear spotting in Algonquin to farmer's markets in Kingston, from feeding carrots to Bambi in Parc Omega to climbing a Via Ferrata in Mont Tremblant park. We dipped our toe in Canada's wilderness, toasted s'mores over the campfire and tasted everything from thousand island dressing to poutine. While there were many highlights from our 2 week road trip, here are ten of my favourite Canada moments.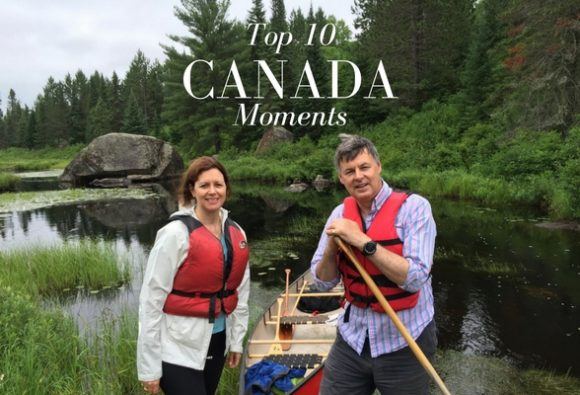 1. Wildlife encounters in Algonquin
After picking up 'Monty' the RV from Cruise Canada in Toronto, our first taste of the Canadian wilderness was at Algonquin Provincial Park, where we discovered that even the locals get excited at a wildlife encounter. 'Did you see anything?' we'd be asked if we so much as stopped for a moment at the roadside to look into the trees. While out cycling near the Two Rivers Store, we heard there was a black bear and cub up ahead and proceeded cautiously to join the small crowd in the parking area. We inadvertently broke the golden rule and cycled between the bear and its cub, then watched from a safe distance as mama bear checked the cub up the tree was doing fine, before ambling off into the woods in search of more food.
While out canoeing at Lake Opeongo,we also spotted several beavers lodges, a dense mass of sticks half submerged in the water. Our guide from Algonquin Outfitters where we hired the canoe told us how moose may hold their breath under water while munching on lily roots, and emerge sudddenly from the water to startle the unwary canoeist. Although no moose appeared, a beaver surfaced briefly in front of us, then with a splash of his flat tail he was gone. While our wildlife encounters were fleeting we learned that the fun is in the looking and in the chance to unwind in Canada's unspoilt wilderness.
2. Soaking up the history and food culture of Kingston
Perhaps it was the sense of history that made us feel so at home in Kingston, Ontario. Everything seemed to be built on a very European scale, since the town was established in the 17th century before cars were a feature of town planning. This university town has a great foodie reputation, and after visiting Fort Henry up on the hill, we took the bus into town to find the farmer's market in full swing. A motorcycle rally had turned the town into a sea of black leather, with riders whizzing up ramps to perform airbourne stunts for an appreciative crowd.
We took the opportunity to stock up on some of the luscious ripe fruit from the stalls, tasted a bit of local wine from the Three Dog Winery and called in at the Pan Chancho bakery to buy some of their artizan bread. With food tours and a town packed with good restaurants, I left feeling we'd only scratched the surface of the foodie scene of Kingston and would love to go back and discover more. Read more about Foodie adventures on our Canada Road Trip.
3. Ottawa: Canada's vibrant capital
Travelling by RV didn't stop us visiting some of Canada's vibrant cities like Ottawa. Luckily the Wesley Clover Campground on the edge of the city offered a shuttle bus that dropped us right outside the Parliament building, just in time for the changing of the guards. Canada's capital was in a high state of preparation for the 150th birthday celebrations in 2017, with the parliament building being cleaned and lots of building work going on around the city.
We headed for Byward Market to look at all the farmer's market stalls and had a lovely lunch on the patio (the Canadian term for an outdoor restaurant terrace) at Murray Street, which specialises in Canadian cheese and charcuterie. In the afternoon we visited the glass palace of the National Gallery of Canada where the windows of the Great Hall frame the view of the Parliament Building across the river. On the Gatineau side of the river, we admired the soaring totem poles at the Canadian Museum of History and rented bikes to cycle along the river path. Where else but Canada would you see a heron poised to catch a fish within sight of the capital's parliament building?
4. The old time charm of Wakefield
Wakefield is one of those charming small towns set by the Gatineau river, where you could easily spend a day wandering from cute craft shop to artizan bakery to bohemian café. It's a little bit ditsy but we enjoyed our walk across the red painted covered bridge, originally built to allow farmers to drive their buggies to church and reconstructed in a community effort after it was destroyed in a fire in 1980s. On the far side there are some rocks where you can take a picnic and go swimming in the river.
Lunch was at the Wakefield Mill Hotel and Spa, an old mill house now turned into a boutique hotel. In the glass sided Muse restaurant, we dined in style (mine was Arctic char with a pretty arrangement of vegetables) overlooking the stream racing below the mill. After lunch we walked along the main street of Wakefield, checking out the colourful cafés and boutiques like Khewa selling native art and jewellery. I had the feeling that this is well-heeled Ottawa's weekend escape, where the money comes to relax, shop and perhaps get a bit sporty in nearby Gatineau park.
5. A day in Gatineau park – Ottawa's playground
Gatineau park is the outdoor playground of Ottawa, an easy day's visit from the city with walking trails and lakes. There's nothing pink about our first stop at Pink Lake  (it was named after a family of the same name) but it's very deep and still, creating a glassy surface to reflect the clouds as they drift by.
Another must-see in Gatineau Park is the Mackenzie King estate, former home of Canada's prime minister, William Lyon Mackenzie King who came here to relax and escape from the pressures of government. In front of the house is an English style flower garden with stone arches framing the forest and paths down to the lake where Mackenzie King would bring friends and family to swim. Our day ended at the Champlain Lookout with a view over the escarpment towards Ottawa, where 'Monty' the RV attracted a crowd of admirers as we stopped for a cup of tea with a view.
6. Cycling at Parc national de Plaisance
Once we were north of the Ottawa river in the Outaouais region one of our favourite camp grounds was Parc National de Plaisance, set beside the Ottawa river. The setting was charming with plenty of activities and we decided to hire bikes to cycle around the traffic free trails by the lakes and river. With the sun shining and the wild flowers in bloom, the park really lived up to its name and we hardly saw anyone on our bike ride apart from a couple of people fishing.
As in all Canada's National and Provincial parks, there were a wide range of activities and we could easily have hired canoes or observed wildlife from the floating walkways on the Zizanie-des-Marais trail. We spent the evening at 'the world's largest log cabin' a.k.a the luxurious Fairmont Le Chateau Montebello, where we dined on the patio overlooking the river from a buffet that was full of delicious dishes, with steaks and fish perfectly cooked to order on the barbecue.
7. Feeding the animals at Parc Omega
While we had caught to odd glimpse of wildlife in Algonquin, Parc Omega gave us a chance to get up close and personal with more of Canada's wildlife. It's a wildlife park that you drive through, with a chance to feed the deer from your car window, so don't forget to buy a few bags of carrots at the park shop. As the RV was too big to drive around, we were taken in a golf buggy enclosed by a metal cage, through which we could feed the different species of deer from the imposing Red Deer to the cute Bambi Fallow deer.
In different parts of the park we saw black bear and bison in their large enclosures and watched the daily show of eagles and other birds of prey swooping back and forth to retrieve their food. From a raised observation platform we learned all about the wolf pack as they were fed, about the hierarchy of the pack and the howling calls that are used to communicate between the packs.
8. Evenings by the Campfire
My favourite time on the campgrounds was once we had parked the RV under the trees, unpacked the chairs and Guy got the fire going in the fire pit. Then it was time to crack open the beer and relax for a while, getting to know the friendly neighbours. Since all the Canadian campgrounds seem to be set beside a lake, Guy would often have an early evening swim while I was happy to watch him – I love to be beside the water but it has to be boiling hot for me to actually get in it!
Then we'd make dinner in our well equipped kitchen area in the RV and eat it on the picnic table outside, remembering to spray ourselves liberally with mozzie repellant and put on long trousers as it got dark. Sometimes we would cook a steak over the grill of the fire or toast marshmallows – s'mores as they are known in Canada. It's quite an art to achieve that combination of melted softness and crispy toasted exterior without the whole thing going up in flames. Read more about driving an RV from Toronto to Montreal.
9. Climbing the Via Ferrata in Parc National de Mont Tremblant
Even though I'd climbed a Via Ferrata in Italy, I found the one in Parc National de Mont Tremblant quite challenging and perhaps that's why it sticks so clearly in my memory. I suspect it's that combination of fear and adrenalin that makes the experience so memorable. With our guide, we put on our harnesses and helmets and tried a practice wall before starting the climb up the rockface on metal footholds.
On a Via Ferrata you get the experience of rock climbing, but in a controlled way, since you are on a fixed route that is marked with metal cables to which you clip your karabiner. It requires concentration and agility but your climb is rewarded with fantastic views over the valley and an amazing sense of achievement. The Mont Tremblant park was a fabulous outdoor playground where we also enjoyed hiking on the waterfall trails, as well as a day canoeing the Meandre de Diable, a winding stretch of river with sandbanks and beaches to stop for a picnic.
10. More delicious food in Montreal
Everyone we met told us that Montreal serves the best food in Canada, so when we arrived at the end of the trip, eating was high on our agenda. The city has Jewish, Portuguese, Greek and Italian neighbourhoods, homes to restaurants and food shops with an ethnic flavour. In the Jewish neighbourhood of Plateau we stopped at Beauty's for a 'Special' bagel with lox (smoked salmon) , cream cheese and sliced onion. Nearby are the bagel bakeries of Fairmount and St-Viator where we stopped to try the chewy fresh bagels, still warm from the wood fired oven.
Schwartz's deli is another Montreal food institution with long queues for their smoked meat sandwich, carved in thick slices of warm salt beef, barely contained between soft white bread with a squirt of mustard. There's a strong food trailer scene in Montreal and we happened to be there during the Bouffons MTL food truck festival, giving us an opportunity to sample dishes from some of the top chefs and restaurants in the city, such as paella from Tapas 24, ice cream from Monsieur Cremeaux and poutine from Au Pied de Cochon. Our final stop was the Jean-Talon food market where we stocked up on ice cider and other treats to take home – a delicious way to end our road trip from Toronto to Montreal. Read more about how to spend a perfect day in Montreal.
If you've enjoyed my Top 10 Canada moments from our RV road trip from Toronto to Montreal do also check out the articles below. My trip was part of an eight week road trip during which four bloggers drove an RV (which we all gave different names) from Vancouver to Montreal, each of us taking two weeks to discover the best experiences that Canada has to offer. You can read about our best Canada moments below.
More Top 10 Canada moments
Travel with Kat – Top 10 things to see and do in British Columbia
The Quirky Traveller – Top 10 memorable moments from a Canada Road Trip
On the Luce – Calgary to Toronto: 10 Unforgettable Road Trip Moments
Information for planning your trip to Canada
You can find more information to plan your visit to Montreal on the Ontario Tourism Website, the Quebec Original Website, the Tourism Outaouais Website and also on the Explore Canada Website covering all the things to see and do in Canada.
Our RV (Recreational Vehicle) for the two week Explore Canada Road Trip was provided by Cruise Canada.
To compare prices and book for hotels in Canada, visit the HotelsCombined website where you can find the best prices from a range of different booking sites.
Where we stayed on our RV Road Trip
Night 1 –  Sheraton Gateway Hotel, Toronto
Night 2 & 3 Algonquin Provincial Park near Whitney, Ontario
Night 4 Murphy's Point Provincial Park near Kingston, Ontario
Night 5 & 6 Wesley Clover Camp Ground – south of Ottawa
Night 7 &8 Camping Cantley – north of Ottawa
Night 9 Parc de Plaisance  National Park in Quebec
Night 10,11,12 Mont Tremblant National Park in Quebec
Night 13 Le Centre Sheraton Hotel Montreal
Pin It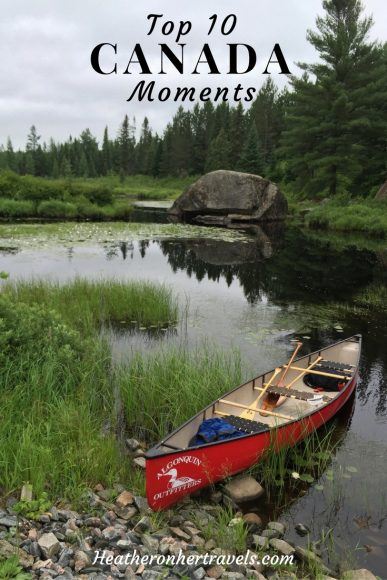 My visit to Canada was part of the Explore Canada Road Trip, a project with Travelator Media and Explore Canada
This article is originally published at Heatheronhertravels.com – Read the original article here
One of my favourite weekend getaways is to go walking along England's unspoiled coastal paths. Those sea views, wind and fresh air seem to blow away the cobwebs and leave me rejuvenated to tackle the challenges of daily life. My sister lives on the couth coast, so I was interested to see that Eastbourne have teamed up with TV presenter Michaela Strachan to highlight some of their food, culture and coastal walks.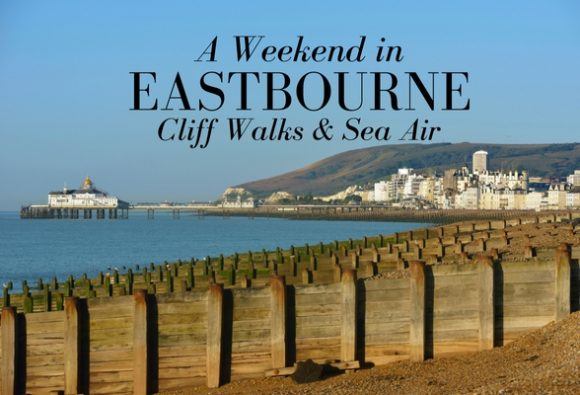 They have a great series of videos which will inspire you with ideas for your next weekend break, if you'd like to breathe in some of that fresh coastal air. You can explore Eastbourne with Michaela Strachan and watch more videos like the one below.
If you can't see the video above, watch it on YouTube here
Eastbourne makes the perfect base for an out of season weekend break, with an unspoiled Victorian seafront and 300 metre long pier that was completed in 1872. With colourful beach huts, fish and chip shops, a Victorian tea rooms as well as a wide range of restaurants and cafés, Eastbourne seems to bring back the nostalgia of all those childhood holidays sheltering behind the windbreak, pestering Dad for a 99 ice cream – with flake of course!
At the western end of the seafront you'll find Holywell beach, which is set at the foot of the South Downs, with a popular café and pretty Italian gardens. At low tide the rock pools are revealed, teeming with marine life, so you may want to bring your wellies and fishing nets to catch a few crabs. From the Sovereign Harbour, with its large marina, you can take boat tours along the coastline, for fishing, diving and to see the famous lighthouse at Beachy Head.
For me, one of the biggest attractions of Eastbourne is its access to the South Downs National Park and the walks up onto the cliffs at the start of the South Downs Way. I've walked the Winchester end of this long distance path with my sister but would love to do the whole thing, with breathtaking views over the English Channel. A walk up onto the cliff tops will soon bring you to Beachy Head (it's also accessible by bike, car or open-top bus tour) with those iconic white cliffs and the striped Beachy Head lighthouse.
A little further along the cliffs you'll reach Birling Gap, an unspoiled pebble beach enclosed by cliffs, where the low tide exposes rock pools and marine life – it's a marine nature reserve. The beach is managed by the National Trust and there's a visitor centre, shop and café, so it's a good place to stop and admire the white chalk cliffs of the Seven Sisters.
If you have a few days to spare you might continue your walk along the South Downs Way, through an unspoiled English landscape of rolling hills and picturesque villages, ending a hundred miles later in Winchester. For our weekend break we might just continue as far as Alfriston for lunch in a country pub or refeshment of afternoon tea, before we head back to Eastbourne.
Giveaway
If this taste of Eastbourne has inspired you to get out and breathe in some fresh air, why not enter my giveaway in partnership with Discover Eastbourne. You could win a £100 Ultimate Gift Card which can be used to buy some great outdoor brands including Berghaus, from stores like Blacks, JD, Scotts, Millets and Tessuti. The giveaway ends on Thursday 1 December. To enter you need to:
Watch the video in this post and leave a comment below this post to say which attraction/sight featured in the video you'd most like to visit.
For additional chances to win you can;
The giveaway has now ended – thanks so much to all who took part
Disclosure: This article is brought to you in partnership with Visit Eastbourne
Pin It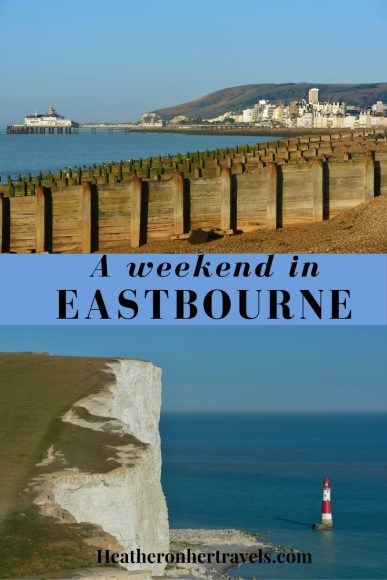 This article is originally published at Heatheronhertravels.com – Read the original article here
Westonbirt Arboretum is hidden in the countryside near the historic market town of Tetbury in Gloucestershire — just a 40-minute drive from Bristol. Run by the Forestry Commission and home to over 18,000 tree and shrub species from across the world, the Arboretum welcomes groups and families all year round to explore its leafy pathways and open grounds.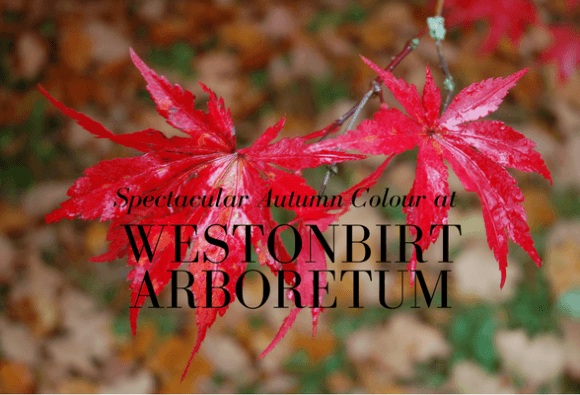 The Arboretum's roots run back to the Victorian era, when wealthy 19th-century landowner Robert Stayner Holford began planting seeds collected on his travels around the world. As the land passed down the generations, the collection grew and the trees matured. Today, the park explodes into colour during autumn and spring to the delight of the many thousands of onlookers who come through the gates each season.
After stocking up on hearty refreshments at the welcoming café, visitors to Westonbirt Arboretum this autumn can explore two different areas throughout the park; the 1.6-mile Silk Wood trail and the 0.75-mile Old Arboretum trail.
The Silk Wood trail
From the welcome building at the park entrance, The Silk Wood trail runs through open woodland where diverse tree species thrive. Interactive info boards animate the walk for youngsters — shedding light on the trees' seasonal behaviour patterns — and the impressive Stihl walkway offers stunning views over the leafy canopy.
The highlight however — especially in the autumn — is the Japanese maple collection. Here, a figure-of-8 path loops through an open park showcasing the maples' breathtakingly beautiful autumn tones. Leaves of bright red, yellow and orange flutter against the brown tree bark, collecting on the ground in piles of vibrant colour.
The Old Arboretum trail
The Old Arboretum trail heads into the forest to the right of the café, and takes visitors back in time to the Victorian era. Enormous lime trees line grand avenues criss-crossing the estate, leaving the visitor feeling like a lady or gent from a bygone era taking a turn in the extensive grounds.
While the colours are muted compared to the vibrancy of the Silk Wood Trail, the peace and quiet here make the Old Arboretum trail a wonderfully relaxing route to follow. (Dog-walkers note, however, that while your four-legged friend is welcome on the Silk Wood trail, the Old Arboretum trail doesn't allow dogs.)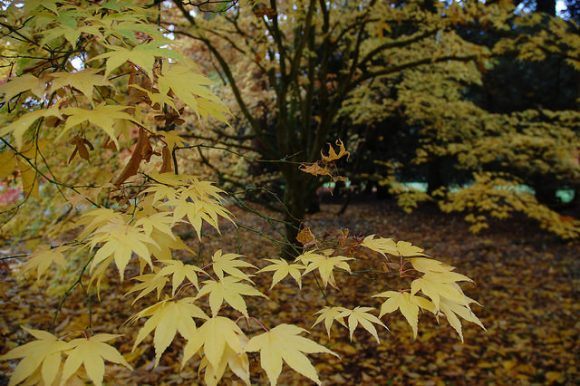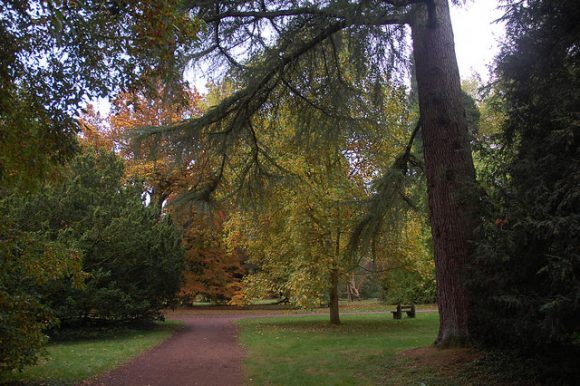 Westonbirt Arboretum's doors swing open at 9am every day and early-birds really get the place to themselves. Even by 10am and onwards — as the popular Silk Wood trail busies up a little — the Old Arboretum trail remains a haven of peace and tranquillity. For details on Westonbirt Arboretum's opening hours, events, volunteer programmes check out the Westonbirt Arboretum Website. Entrance (Autumn rate) Adult £9, child £4
Photo: All photos by Chris Callaghan – more of Chris's photos of Autumn colour at Westonbirt Arboretum in our Flickr album here.
Where to Stay near Westonbirt Arboretum
If you're looking for a luxurious place to stay that's 10 minutes drive from Westonbirt Arboretum, we recommend Calcot Manor with 35 stylish rooms, swimming pool and spa. We love their cosy Gumstool Inn for a relaxed lunch and a pint or the light and airy Conservatory Restaurant for elegant dining – you don't have to be staying to eat there. For other affordable accommodation in Tetbury, take a look at The Snooty Fox or The Priory Inn.
Our contributing writer Chris Callaghan is a Bristol-based ski and travel writer, with an inexhaustible list of pubs, galleries, museums and events across the West Country to visit and write about. To read more on the parks and gardens in and around Bristol that Chris has explored, click here.
Pin It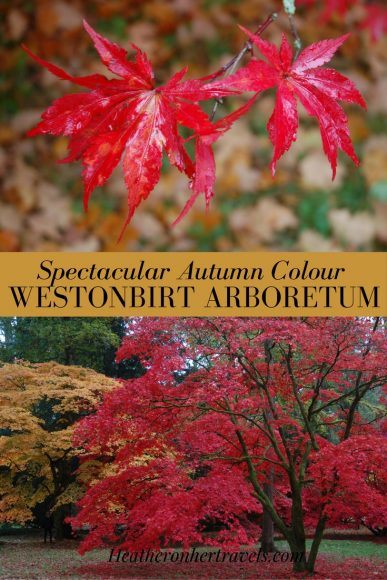 Disclosure: Chris was given free entry to Westonbirt Arboretum to write about this experience.
This article is originally published at Heatheronhertravels.com – Read the original article here