March 2, 2014 by Heather Cowper
Filed under Accommodation, Art and design, Copenhagen, Denmark, Eating and drinking, Europe, featured, Hostels, Leisure, Museums, Shopping, Sightseeing
I've been to Copenhagen not one, not two, but three times now. In the world of weekend breaks it's unusual for me to be drawn back to a place when there are so many new destinations vying for my attention. But Copenhagen is a city that really seems to have got under my skin. Maybe it's the fact that it's, well, so civilised. Not only is the city full of great design, historic charm, sparkling water and friendly people, but everything seems to work, everything is clean and everyone speaks English. If you can put up with the high prices (Wow! £7 for a beer?) then it's the lazy traveller's dream destination.
This time my excuse for a long weekend in Copenhagen with my husband, Guy, was Copenhagen Cooking that forms part of the Wondercool festival including a fashion week, jazz festival and design events as well as the largest food festival in Northern Europe. Of course, we know that festivals like these are really a way to attract visitors and add a little cultural buzz in freezing February when no-one would otherwise visit, but even so there are plenty of innovative events to keep your mind off the chill. So if you fancy a weekend break in Copenhagen, here's my diary of this trip (with more than a few photos to keep you in the picture);
Friday evening – checking in to the Andersen Hotel
Arriving in Copenhagen on Friday evening, we hop on the super-efficient train and 30 minutes later arrive at the Central station which is just 5 minute walk from the Andersen Boutique Hotel in Vesterbro where we're staying. The sex shops and Asian takeaways we pass aren't promising but then Vesterbro is Copenhagen's red light district as well as the trendy place for restaurants and nightlife. Entering the Andersen Hotel reception area is a relief from the grey evening outside with glowing pink lights, chess sets laid out at the bar tables and friendly faces at reception. This hotel was completely renovated a couple of years ago, using Designer's Guild furnishings, and we're pretty impressed with our Junior suite on the 4th floor, which has a 'Mermaid' colour scheme and a turquoise and white Philip Starck bathroom.
Dinner at Bio Mio in the Meat-packing district
Asking for restaurant recommendations at reception we head down the road to Bio Mio, an organic  all-day diner that's in the meat packing district where the meat processing still goes on but the trendy restaurants are also moving in. We find Bio Mio by the large neon Bosch signs and settle into the bar stools at the high wooden tables with a view of the chefs at work in the open kitchen that runs the length of the restaurant. We're feeling experimental on the drinks front so I have an elderflower cider and Guy has a dark Alt bier which looks like Guinness but is far more fruitilicious. We order from the specials board and I try the fish of the day which arrives piled high on a square of mashed potato, topped with a swirl of raw fennel (200 DKr) and Guy goes for the beef casserole (175 DKr) which he also enjoys. Outside the rain is drizzling but inside the atmosphere is cosy with soft jazz playing and candles in jars at the window.

Saturday Morning - Exploring Vesterbro
On Saturday morning we explore the area of Vesterbro around Andersen Hotel, a working class neighbourhood that has become trendy as students and arty professionals have moved in. It's also the red light district of Copenhagen with more than its fair share of massage parlours and sex shops selling fishnet underwear and fetish toys.
Veering away from Istedgade where much of this seems to be based, we pass the Mikkeller bar, known for its micro-brewed beer, past the graffiti covered heart sculpture and onto Vesterbrogarde where the shopping is far more mainstream.
We are on the look-out for the trendy designer clothes shops we've read about but it feels as if we're looking in the wrong place and then Guy gets diverted into a cycle shop where he enjoys a chat with the fellow enthusiast about the joys of cycling in Denmark and buys some cute bike lights. We come across the Museum of Copenhagen, where we look around for a bit, learning how immigration has affected Copenhagen, admire the colourful painted shooting targets on the stairs and discover the Danish philosopher Søren Kierkegaard in an exhibition that explores the theme of love.
Saturday afternoon – a gastro-cruise around the harbour
By lunchtime we are heading towards the harbour and the Royal Library, also known as the Black Diamond, where we have are booked on a gastro-cruise as part of the Copenhagen Cooking festival. As we're there in good time, I take myself up the upper floors where you can look down through the full height of the building and admire the canal opposite framed by the wall of glass.
At 1.00 we get a welcome talk and board the tour boat that takes us to six different restaurants around the harbour, where we try a different course in each. This gastro-cruise showcases one seasonal ingredient and this year it is the turn of the humble mussel, once the working man's food, to be elevated to new heights by inventive chefs. Our first course of canapes from Soren K in The Black Diamond is eaten on the boat, with an explanation from the chef as he serves us with the accompanying wine, while at other restaurants we get off the boat and are seated in the restaurants to try the different dishes.
While it's all about the mussels, each chef manages to come up with a unique interpretation of this ingredient; from the creamy soup at Restaurant Salt, to the chilli and coconut flavours from Southern India at Verandah, to the retro tartlet like granny would make at Lumskebugten, to the purple carrots and frothy soup served with sea buckthorn juice and snaps at Spisehuset 56. The cruise is over by 6pm when we arrive back at the Royal Library for a cup of coffee and a chocolate before walking back to the hotel, where we collapse to digest our gastronomic afternoon. Read the full account of our Copenhagen Cooking gastro-cruise here.
Sunday morning – art and culture in Copenhagen
While our Saturday had a foodie theme, our Sunday is an opportunity to explore the art and culture of Copenhagen and we start at Ny Carlsberg Glyptotek, just a 10 minute walk from the Andersen Hotel. This delightful museum houses the art and sculpture collection of the 19th century brewing magnate Carl Jacobsen and is perfect for a winter day, full of classical Greek and Roman sculpures as well as those turn of the century marble figures on allegorical themes by Danish sculptors.
We wander through the impressionist galleries upstairs, packed with Gauguins, Van Goghs and Cezannes and enjoy the Degas ballerina series including the petite bronze of the Little Ballarina similar to the one in Musee d'Oray in Paris. At the heart of the museum is a winter garden with glass roof and tropical foliage, overlooked by a cafe where we are tempted to stop, but it's a bit early for coffee so we just buy a few postcards before we move on.
Shopping on Stroget
Our walk takes us on down the length of pedestrian shopping streets that are collectively known as Stroget, towards the shopping heart of Copenhagen by the Stork Fountain where the "Big Three" of Copenhagen's designer shops are located. We'd enjoyed looking around here on our previous visit and now have an aspirational wander around the Georg Jensen flagship store, with covetable silver jewellery on the ground floor and homeware downstairs. I've been lucky enough to have a private tour of the Georg Jensen silver workshops where the heirloom pieces are made, but sadly the room where these are normally on display is closed. I also love the Royal Copenhagen store next door, where the instantly recognisable blue and white porcelain has been reinvented in many different designs and the gorgeous Flora cup and saucers are planted with spring bulbs. Although I'd love to bring back a souvenir, I decide that £40 is just too much for a coffee mug and we move on to the much more affordable Illums Bollighus which the perfect place to shop for Danish designs.
The Round Tower in the Latin quarter
Having got our fix of Danish design we turn left down Kobmargergade and into the Latin Quarter, where we walk to the Rundetaarn or Round Tower. Built in the 17th century by King Christian IV as an astronomical observatory, it's a surprisingly easy stroll to the top as there is a brick ramp that was designed for the easy transportation of astrological instruments.
From the viewing platform at the top we get a 360 degree view over the red rooftops of Copenhagen, but the kissing seat near the top is already taken by a family having their picnic so we can't stop for that romantic snuggle at the window. The other nice feature of the Round Tower is that half way up you find the doorway to the enormous space of the old library, which once housed 10,000 books but is now used as an art gallery and concert space.
Sunday afternoon – The fairytale castle of Rosenborg Slot
Another place on our list to see, which is conveniently close to the Round Tower, is the fairytale castle of Rosenborg Slot, set in the park known as Kongens Have or King's Garden. Before we look around the palace it's time for lunch and we stop at Orangeriet, a restaurant set, as the name suggests, in the old orangery of the palace. We love the light atmosphere, all pale Scandinavian painted wood and fragrant spring bulbs, where the lunchtime menu of Smorrebrod is surprisingly affordable by Copenhagen standards. Guy orders the smorrebrod of steak tartare with beetroot and horseradish which is red and succulent, while my choice is the chicken salad with mushrooms, apples and celery which is a creamy mixture with a colourful red and green vegetable garnish. We'd like to stay longer but the castle is closing at four so we hurry through the gardens, crossing the bridge over the moat and pass the soldiers guarding the treasury, trying not to look too suspicious.
The castle is full of richly decorated rooms with marble, gilt and ornate furnishings, each one set in the period of a different King of Denmark. On the ground floor is a case displaying the bloodstained shirt worn by King Christian IV during the naval battle of Kolberger Heide in 1644 where he was wounded by cannonball fire and lost an eye. The king himself ordered the shirt to be put on show and thereafter adopted the motif of a pelican tearing out its heart to feed its young, as a symbol of his sacrifice and had the bullet fragments made into earings for his mistress to wear.
Before the palace closes we just have time to see the Treasury in the basement, protected by a heavy steel door guarded by soldiers. Even so we are able to get surprisingly close to the cases containing all the precious crown jewels including the sets of glittering emeralds and the crowns themselves.
Coffee and cakes at Torverhallerne
We leave the palace at closing time and walk to the nearby Torverhallerne food halls, which leaves us salivating at all the stalls selling artizan foods. These two market halls were under construction on our previous visit two years ago, when we stayed at the nearby Ibsens Hotel, but now they are packed with interesting and delicious food finds, with raw fish, meat and vegetables in one hall, while the other seems to feature chocolates, deli counters and food to take away.
There are plenty of stalls selling food to refresh the weary sightseer like us, from Coffee Collective that we visited last time in Norrebro to the Granny's House cake stall where we perch at a small table and order some coffee and cakes served on pretty pastel china.
After our late afternoon coffee break we spot an appetising deli counter where we buy dips, olives and good Danish sourdough and rye bread from a bakery stall. We carry it all back to Andersen Hotel where we pass up the delights of the Meat Packing District for a night in watching TV, drinking wine and eating our picnic in our room, weary after our busy day's sightseeing.
Monday Morning – Exploring the harbour
On Monday, as our flight isn't until the evening, we take advantage of Andersen Hotel's Concept24 policy which means that we can keep our room for a full 24 hours and check out late in the day. Leaving our cases in our rooms, we head for the harbour to explore the area of Christianshaven across the bridge, where houseboats are moored along the canal.
We stop to look at the beautiful Church of Our Saviour with old wooden pews and chandeliers where an organist is practicing, before walking on to the 'free state' of Christiania.
This neighbourhood of Copenhagen was an old military barracks that was occupied by squatters in the 1970s who wanted to create a community life together, but became known as an area where soft drugs were freely available and the police would not go. The residents of Copenhagen have mixed views about Christiania and although drugs are no longer sold openly, we found that the area had a run down feel, with groups of men standing around stalls selling souvenirs and drug related paraphanalia. Perhaps the atmosphere is lighter in summer than on a cold February day and although the signs exhorted us to have have fun (but take no photos), we didn't feel like lingering long.
Just across the river it is a different world from the hippy, overgrown Christiania to the perfect, painted merchant houses and picturesque sailing ships of Nyhaven, that feature on all the postcards. In summer this must be a tourist trap worth avoiding, but on a sunny winter's day we enjoy our walk along the canal and skirt the harbour towards the palace of Amalienborg, residence of the Danish Royal Family.
Most people time their visit for midday when the royal guards march from Rosenborg slot and arrive at Amalienborg for the changing of the guards. The central square is surrounded by four palaces with an imposing statue of Frederick V in the middle looking towards the dome of the marble church.
Lunch back in Vesterbro
We head back through the Latin quarter to meet with Henrik from Wonderful Copenhagen who has promised to take us out for lunch. As we don't have too long before our flight we decide to stay close to the Andersen Hotel where we'll need to collect our bags and stop at the Claus Meyer deli on the border with Frederiksberg to try the smorrebrod and other light lunchtime dishes. I order the smoked salmon with beetroot and horseradish cream, which is one of the prettiest dishes I've ever seen, while Guy enjoys the hot Danish pate topped with bacon and an apple and parsley salad on the side. This deli is one of  three in Copenhagen, but Claus Meyer is well known as a food entrepreneur and has plenty of other gastronomic enterprises such as a couple of bakeries, The Standard jazz club and a part-ownership of Noma. This deli is definitely worth noting in your address book in you're a gourmet on a budget, serving delicious and  affordable dishes from breakfast through to early evening.
Close by we stop to have a coffee in the Central Hotel and Cafe, dubbed the "Smallest cafe in the world" with just a counter and a bench to sit on, while the "Smallest hotel in the world" upstairs is a single en suite room for couples who want to be truly alone. Both enterprises are owned by the owners of the retro cafe Granola, just around the corner, where breakfast is served for hotel guests and all good children are rewarded with a lollipop the way out.
There are a couple of other Copenhagen landmarks I want to squeeze in before we head for home, one of which is The Royal Hotel, now owned by Radisson Blu, which was designed by Danish architect and designer Arne Jacobsen in the 1960s, using many iconic designs like the Swan chairs in the lobby. Suite 606 is kept as an example of the original furniture and designs created by Arne Jacobson and we sneak up to the 20th floor to take a peek at the gourmet restaurant Alberto K, where every table has a view over the city.
The other place on my wish list is Nimb, a luxury boutique hotel with only 17 rooms that overlooks the Tivoli gardens. Even those who can't afford to stay there can experience the magic in summer, with an al fresco meal on the Brasserie terrace overlooking the gardens. Remembering that it's freezing February, however, we pop upstairs to the ballroom bar which is a special place to have a cocktail or drink, especially in winter with the fire lit at one end and the candles flickering around the room.
Sadly we've run out of time and head back to Andersen Hotel and wheel our bags to Central Station where we take the train for the airport and home. We've had a great time eating and sightseeing and are already planning our next trip back to Copenhagen, preferrably in warmer weather when the Copenhageners are out enjoying the parks and harbourside in the long, light days of the Scandinavian summer.
Visitor Information for Copenhagen
Our gastro-cruise was part of the Copenhagen Cooking festival, one of the biggest food festival in Northern Europe which takes place in August and February. Look out for the summer edition of the Copenhagen Cooking festival in August.
Heather and Guy stayed at the Andersen Hotel in Vesterbro, Copenhagen's Red Light District and trendy neighbourhood for restaurants and nightlife. Thanks to Andersen Hotel who provided a complimentary stay for our weekend visit.
Copenhagen Card – we used the Copenhagen Card during our stay for free public transport by bus, train and metro as well as free admission to 75 museums and attractions. We used the card to get free entry to many of the sights we visited on this and previous visits such as Ny Carlsberg Typtotek, Rosenborg Slot, The Museum of Copenhagen, The Harbour Cruise and Tivoli Gardens, as well as for getting around on the metro and train.
For more information about visiting Copenhagen, see the Visit Copenhagen official Tourism website. Thanks to Wonderful Copenhagen who sponsored our weekend visit to Copenhagen.
Heather Cowper shares her travel stories, videos and podcasts at Heatheronhertravels.com and you can also find her on Facebook and Twitter.
This article by Heather Cowper is originally published at Heatheronhertravels.com - Read the original article here
You'll also find our sister blog with tips on how to build a successful travel blog at My Blogging Journey
Where in Paris can you buy the best fois gras for your celebration meal, eat oysters with a glass of chilled Sancerre on a Saturday morning or take away a delicious rotisserie chicken from the North African butcher for your bargain Sunday lunch? Marché d'Aligre is one of the oldest and most popular markets in Paris and has a repution for both its reasonable prices and fantastic quality produce, so we were deighted to explore the market with the help of  local guide David, on our gourmet walking tour with Viator.
We met outside the Metro Ledru Rollin and were looking around for the crowd of people when David approached us and explained that today the group would consist of only me and Guy (it would never be more than 8 people anyway). David gave us a quick orientation of the different neighbourhoods or arondissements that surround Marché d'Aligre which is in the 12th, before leading us down the street towards the market.
Marché d'Aligre was established 300 years ago and the area was originally a neighbourhood for carpenters and artizans, but now has a large North African poulation which gives the market a multicultural flavour. As a bonus you get three markets in one place; an outdoor fruit and veg market, an indoor food market and an outdoor flea market, as well as many food shops in the streets nearby – quite a magnet for gourmets. It's also a great area for bars and restaurants, as you can be sure that with access to the best of the market, the produce will be really fresh and high quality. David pointed out a few possibilities for lunch such as Le Baron Rouge (1 rue Théophile Roussel), an old fashioned Parisian wine bar where you can stand and order wine by the glass, accompanied by oysters which are served at weekends. Just around the corner we noted his recommendations for Le Charolais (15 rue de Cotte) for top quality meat or Le Chat Bossu (126 rue du Faubourg Saint Antoine) for steak tartare which I later tried for lunch.
We strolled with David through the open air market, marvelling at the beautifully presented piles of fruit and vegetables. Everything was plump and appetising, with not a leaf out of place and no sign of dirt or earth. Many of the stalls are supplied by small specialist farmers and because of its high turnover the market gets the pick of the produce from the huge wholesale Rungis market.
With the eye of someone who loves to cook and eat, David pointed out the unusual varieties of vegetables; the Topinambour or Jerusalem artichoke which was a cheap staple during the second world war and has now been made fashionable by the top chefs; the globe shaped courgettes that are used to make farcis or stuffed vegetables baked in the oven; and the speciality potatoes such as those from Noirmoutier on the Atlantic coast, the purple Vitelotte potatoes and the nutty Ratte de Touquet. As David described how the mild white onions should be cooked down slowly in butter to make a caramellised syrupy sauce, my mouth was starting to water.
We stopped at the Algerian butcher who sold some of the best meat around according to David, although you won't find it as beautifully presented as in the French butchers who prepare everything ready to pop in the oven. They sold an excellent Merguez, a spicy North African sausage made with veal or lamb and on Sunday mornings there's a queue down the road for their rotisserie chicken that we could see roasting on the spit. We popped into the Tunisian grocer who was having a chat to his customers, all ladies in headscarfs, and came out with a pot of saffron for a couple of euros to put in our risottos. Just around the corner was the Graineterie, with the old fashioned atmosphere of a hardware shop at home, although in fact it sold grains and flours for cooking as well bird seed for your canary with some household and gardening items at the back.
Next stop was the covered market with several butchers, cheese stalls and fishmongers which would be the place to buy some deli items for a picnic or the paupiette stuffed meat parcels to carry home and cook in your apartment. We noticed the large Fois Gras duck livers ready for Christmas that come from the Périgord region of France, the land of the Three Musketeers, and a luxury at around €60 for one liver. To prepare the fresh liver, David told us how to leave it in the fridge for a few days covered with sea salt and spices to cure, before serving as a luxurious starter or canapé.
In front of the covered market, there was a flea market which is here every day filling the square, with brocantes, vintage clothes, antique china and glass with a bit of African art thrown in. I was tempted by some pretty antique glasses engraved with stars but decided they were probably too delicate to get home in one piece.
Around the market were plenty of food shops and we popped into a fromagerie where David pointed out the sign on most of the cheeses that indicated they were Lait Cru or unpasteurised. Apparently this is a concept that some of David's American visitors find hard to believe – all those germs! "But it's the germs that make the cheese so tasty!" David assured us. On the counter running the length of the shop were the mild Brie de Meau and the stronger Brie de Melun, oozing gently. There was the Mimolette,  a French version of Gouda from Lille that had been aged for 36 months to develop the flavour, the Brebis made from sheep's milk from Pays Basque in the Pyrenees, the Saint Nectaire from the Auvergne that every French family has in their fridge and the Comté de Noel from the Jura, a 24 month matured version of Comté that's popular at Christmas.
As the cheese shop was getting pretty busy, we moved on the wine shop along the road to taste a platter of cheese that we'd brought from the fromagerie with a Tour de By red wine from the Bordeaux Medoc region which was a treat that they had opened for customers to taste. We worked our way through the cheeses in between sips of our expensive wine with David providing the tasting commentary. We tried a Rocamadour, a creamy goats cheese which is often served melted on salad and the Saint Nectaire which was mild and creamy with a sharp aftertaste of the ash that's put on the outside of the cheese and gives it flavour. Next we tasted the smooth and elegant Basque cheese Ossau-Iraty which was perfect with a glass of wine, then the rounded and flavoursome Comté which had been matured for 24 months rather than the normal six, finishing with the blue Roquefort served with a slice of Pate de Coings or Quince cheese.
For desert we moved onto Les Chocolats d'Aligre next door where they specialised in selling the chocolates of different artizan chocolatiers in and around Paris. The photos of the producers were on display, many of them proudly wearing the tricolour collar or ribbon that indicated they had been awarded the coveted status of Meilleur Ouvriers de France.
Like wines or coffee beans, the cocoa beans are from specific places in Madagascar, Venezuela and Peru and the French style of chocolate is to minimise the fat and sugar to make a darker, intense flavour, in contrast to the Belgian style which is more creamy, using the fat around the cocoa bean. We tried three different chocolates; an unusual coriander flavour, followed by one with a classic smooth ganache filling and then a nutty chocolate to finish. We couldn't resist buying a box of the prettily coloured chocolate tubes as a gift for our Cookening host that evening as well as some Sauternes soaked chocolate raisins for Christmas entertaining.
After a couple of hours our tour of the market was at an end but David was happy to share his gourmet's knowledge of the Paris food scene with us and told us where to go for the best chocolate and patisseries. As our tour ended right outside Le Chat Bossu, we decided to take David's recommendation and try it for lunch.
The restaurant was busy with no tables free but by now we'd adopted the Parisian attitude to food – if it's full it must be good and we were prepared to wait, sitting at the zinc bar with a coffee. Once we were seated at a tiny table with our backs against a large mirror wall, Guy ordered the Plat de Jour which was a dish of rabbit and vegetables while I decided to try the Steak Tartare that David had recommended. The waitress looked at me quizzically and asked "You know what it is Madame?" While many might find the idea of raw meat rather unpleasant, I enjoyed this dish of raw chopped steak with the texture of smoked salmon, flavoured with mustard, ketchup, tabasco, capers, salt and pepper. Our lunch of two dishes plus a couple of drinks and coffees was €33.50, quite a bargain for Paris.
If you'd like to visit Marche d'Aligre
Marche d'Aligre is open daily Tuesday-Saturday 8am-1pm and 4pm-7.30pm. On Sunday the market is open only until 1pm and it's closed Monday. The food shops and stalls in the covered market keep normal shop hours. Nearest Metro: Ledru Rollin
Our tour of Marche d'Aligre was provided by Viator.com who offer sightseeing tours and activities worldwide with knowledgeable local guides. Viator have many different food themed and other tours in Paris and you can book the same Walking tour of Marche d'Aligre here. The cost at time of writing was around £51 per person for a 2 hour tour (although David spend more like 3 hours with us as I was taking so many photos) which I thought was excellent value. The maximum group size is 8 people and we were the only people on that day, so we were lucky to get a personal tour. Thanks to Viator who provided a complimentary tour for Heather and Guy.
More tales from our trip to Paris
Our hotel room with a view – Review of Hotel Pullman Paris Montparnasse with video
A Postcard from Notre Dame de Paris
Dine with the locals in Paris (via Guadaloupe) – with Cookening
25 delicious food tips in Paris – from top bloggers and Paris locals
Our winter weekend in Paris – the food, the sights, the video
Visitor Information for your weekend in Paris
Flights: Heather and Guy flew with Air France from Bristol to Paris – thanks to Air France for providing Heather's flight. There are several flights per day with Air France to Paris Charles de Gaule Airport from London Heathrow and other regional airports.
Where to stay: We stayed at Hotel Pullman Montparnasse, a large, modern hotel opposite Gare Montparnasse which is very conveniently situated for transport links and an easy ride on the Metro to all the main sightseeing areas. The decor is vibrant and modern, with great views over the city from the upper floors, and we found the staff to be very friendly and helpful. Thanks to Hotel Pullman Montparnasse who hosted our 3 night stay in Paris.
This article by Heather Cowper is originally published at Heatheronhertravels.com - Read the original article here
You'll also find our sister blog with tips on how to build a successful travel blog at My Blogging Journey
Discover the art and culture of Kyrgystan with our Giveaway of a $150/£90 gift voucher (first prize) and $50/£30 gift voucher (second prize) from Globein.com, who help artizans from around the world sell their work online.
Kyrgyzstan is a small, mountainous country sandwiched between China and the former Soviet Empire. Despite modernization, urbanization and a Stalin-induced history of agricultural collectivization, Kyrgyzstan is, in its heart, nomadic. Three forces; Yurts, sheep and mountains, represent the literal fabric of the country.
Kyrgyzstan is 97% mountains, most of those well-over 7,000 meters. On May 15, families pack-up their homes and head for their alpine summer grazing camps called Jailoos. Wealth is often defined in animal stock versus money in the bank. At over 1,000 US dollars a piece, these yaks are quite the nest egg. Of course, there's no greater go-to animal for summer grazing than our friend the sheep.
Kyrgyz Folk Art – colorful, functional, whimsical
Felt is a non woven fiber created through compression and agitation – two forces that go along way to describing the country of Kyrgyzstan. Felt is the medium of choice for nearly all functional and decorative Kyrgyz folk art, whose patterns reflect the mountains and natural surroundings that the Kyrgyz people hold so close to their hearts.
Traditionally made for the Yurts of the Tian Shan Mountains and made from cut layers of compressed, dyed felt, the Shyrdak Felt Rugs are Kyrgyzstan's national art. Hand pressed, dyed, cut and sewn by the women of the Altyn Kol Women's Cooperative from local wool in the small town of Kochkor, your one-of-a kind Shyrdak makes a great living room accent or fun mini yoga mat.
A master artisan can fashion about three pairs of Kozy felt Slippers in a day. The process requires tireless handwork, creating the felt from tufts of wet wool, and tirelessly pressing it and shaping it over the course of several hours into a comfy pair of slippers.
Donkeys (along with Yurts, sheep, horses and mountains) are synonymous with the Kyrgyz countryside. Unfortunately, the forces of modernization and urbanization have taken market share away from this humble and functional animal. Across the country, donkeys are suffering from underemployment and low self esteem.
Win crafts from Kyrgyzstan or from around the world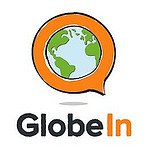 GlobeIn is a social start-up whose mission is to connect a billion working artisans with the Global marketplace. They help artisans from remote regions sell their work online, and have an established network of trusted artisans in Kyrgyzstan. Artisans receive 100% of their asking price for each item sold. Further, GlobeIn reinvests an additional 10% back into the country of origin for local managers and artisan support. Whether you're a customer or a lucky winner, you're helping to support some amazing local artisans and keeping ancient traditions alive while enjoying some very cool crafts. You may like to try the GlobeIn Gift Box with a different selection of artizan gifts shipped to you each month. Thanks for helping to build the global economy.
GlobeIn have kindly given us a $150/£90 (first prize) and $50/£30 (second prize) gift voucher to give away to our readers. The vouchers can be spent on artizan craft goods from Kyrgystan or other countries on the GlobeIn.com website and can be shipped  to you wherever you are in the world (shipping charges may apply outside the US).
How to Enter and Win
Please enter this Giveaway through the Rafflecopter widget on this page or which you can find here - To enter you need to;
1. Visit the GlobeIn.com website and leave a comment below telling us which item you would love to order with your GlobeIn gift voucher.
For additional chances to win you can;
2. Tweet about and link to the Giveaway mentioning @Heathercowper and @GlobeIn_World for example;
I'd love to support artizan crafts and #win a @GlobeIn_World $150 gift voucher in the #giveaway @Heathercowper   #travel
3. Like the Heatheronhertravels Facebook Page at https://www.facebook.com/Heatheronhertravels
4. Like the GlobeIn Facebook Page at http://www.facebook.com/GlobeIN
5. Register at the GlobeIn.com website here
Other Giveaway information;
The competition will run for 2 weeks from Sat 21 December 2013 until midnight Monday 6 January 2014
The 2 winners will be selected at random once the Giveaway has ended
Once selected the 2 winners of gift voucher $150 and $50 will be notified by e-mail and must confirm they accept within 5 days or the gift voucher will be offered to another entrant.
The Giveaway is open to entrants in any location worldwide although there may be shipping charges to pay on your order.
By entering this Giveaway you agree that you may be subscribed to the GlobeIn.com or Heatheronhertravels.com mailing lists and be sent news or offers that may interest you but you may unsubscribe at any time and we will never share your details with a third party.
This giveaway is now closed, congratulations to our winners Alice and Anna. Many thanks to everyone who participated.
This article by Heather Cowper is originally published at Heatheronhertravels.com - Read the original article here
You'll also find our sister blog with tips on how to build a successful travel blog at My Blogging Journey
This competition has been posted on the following competition websites: Online-Sweepstakes.com, ThePrizefinder.com, CompetitionsTime, CompetitionsToday.co.uk, UKwins, Loquax, www.abcwin.co.uk,www.offeroasis.co.uk,