March 14, 2015 by Guest Author
Filed under Accommodation, Eating and drinking, featured, Guest post, Hotels, Leisure, Misc, Shopping, Sightseeing, Spa & Pampering, USA, World
In this article our guest author, Susan Foster shares her girl's weekend getaway at the historic Hotel del Coronado, set by the sea in San Diego, California.
My friend Cherie and I traveled quite a bit together in college and for some years afterwards. These trips came to a halt during the years we raised our children. Recently however, we have enjoyed a girl's weekend getaway together every-other year. A perk of midlife has been the significant upgrade in the accommodations we can now both afford!
This year's destination: San Diego
Cherie is from Virginia and I live in Montana. This year, we chose to meet at the warm coastal resort town of Coronado, just across a bridge from San Diego, California.
Deciding to splurge, we booked a long-weekend stay at one of the leading San Diego hotels, the historic and luxurious Hotel del Coronado. Built in 1880, it is now an American National Historic Landmark.
A glitch in our plans!
Our flights were originally scheduled to arrive into San Diego late morning on a Friday, within minutes of each other. Unfortunately, an airplane mechanical difficulty delayed Cherie's arrival until evening. I found out by reading a text from her just before boarding my own flight:
Despite feeling horrible for Cherie, the Hotel del Coronado was a lovely place to spend an afternoon alone.
I explored the sprawling grounds and beautiful building, walked several miles on the hotel's private beach, ate a lovely ocean-side meal, and watched an incredible sunset from the balcony of our full ocean-view room.
Once Cherie finally arrived, we salvaged the rest of her day by enjoying a light meal and some talented live music downstairs in the Babcock and Story Bar.
Saturday was a full day!
Wearing the matching outfits we had unknowingly packed, we headed down to the beach for a walk, then consulted the helpful hotel concierge to assist with the planning of our day.
 Old Town Trolley Tour and a day in San Diego
It had seemed unnecessary to rent a car. A cab from the airport cost about $30 US, and the village of Coronado is an easy walk from the hotel. Coronado offered more than enough to entertain us, but we decided to spend a day exploring San Diego. We purchasing discounted Old Town Trolley Tour tickets ($33 US each) from the concierge, which turned out to be the perfect way to experience the city.
The trolley route covers 25 miles in about two hours, and the driver provides an entertaining and informative narrative. Passengers can get on and off as they please at any of the 11 different points of interest. Trolleys cycle through each stop about every half hour throughout the day.
Typically, I prefer to be "off the beaten path" and avoid tourist-type activities. With our limited time schedule though, I enjoyed the comprehensive overview of San Diego provided by the Trolley Tour. We disembarked at five stops.
Our first stop was Balboa park in San Diego
Home to 15 museums, and a vast number of other interests, several days could easily be spent at Balboa Park. A free, narrated 15-minute tram tour of the park convinced us both to return someday with more time to explore.
Next up: Little Italy, San Diego
This hilly community with many enticing shops and restaurants is, according to our driver, the largest "Little Italy" in the United States. Had we desired Italian food, this would have been a perfect place for lunch.  Or – we could have had a pint in the British Pub we discovered there!
Visiting Old Town, San Diego
We couldn't leave without a stop at Old Town San Diego. Established in the 1700's, we enjoyed walking through the historic buildings.
Our concierge recommended El Agave Tequileria. The authentic Mexican food and margaritas (mine was avocado!) were excellent.
A stop at San Diego Harbor
You could easily spend an entire afternoon at the San Diego Harbor. We just briefly walked up and down the harbor, but enjoyed seeing the ships and submarines which can be toured there.
Shopping at Seaport Village, San Diego
We enjoyed the quaint shops here, and saw some incredibly beautiful jewelry.
The sea wall was the perfect place to sit and sip a cup of coffee.
The setting sun looked like a ball of fire, back-lighting the sailboats and ships at sea, and the beautiful trees in the park.  We were so enchanted we lost track of time, and missed the last trolley – which we had planned to take to the Gaslamp District, known as the "happening place" for nightlife!
Back to Hotel del Coronado
Reevaluating our plan, we took a taxi back to the Hotel del Coronado. Once there, we ended the day with a glass of wine and some tasty snacks.  The February temperatures had cooled enough to need a coat, but we were comfortably warm sitting by an outdoor fire-pit at the Sunset Bar.
Sunday: Relaxation and spa day!
After a walk on the beach we reported to the Del's Fitness Center, to join a group for a yoga session on the beach.  It was my first yoga experience, and I absolutely loved it, perhaps thanks to the ocean setting!
The Spa at the Del offers over 50 different treatments and advance reservations are recommended.  We pampered ourselves with manicures, pedicures, and facials, and enjoyed all of the delightful spa amenities, such as the steam room, hot tub and sunbathing by the infinity pool.
We watched the sun set while enjoying delicious "Charred Brussels Sprouts," followed by salad and wood-fired pizza outdoors at ENO Pizzaria and Wine Bar.
It would be impossible to fully sing the praises of the Hotel Del Coronado, without making this article much too lengthy. You can read the article on my own blog with more about the history and amenities of this glorious hotel.
My only complaint is that our stay was much too short. Planning our next reunion will be easy – returning to San Diego and the Hotel del Coronado is a must!
About Hotel del Coronado
Hotel del Coronado is a luxury seaside resort in Coronado, California, just minutes from downtown San Diego. In existence since 1888, the hotel is now a beautiful National Historic landmark and a world-class luxury resort. Rooms rates are from $425 USD; book mid-week for lowest rates and be sure to check the resort website for special offers. Website | Twitter | Facebook
Book Hotel del Coronado and other San Diego hotels through our Hotels Booking Page
Read more about Hotel del Coronado in Susan's article: Hotel del Coronado – Perhaps a glimpse of heaven
Susan received some complimentary services from the Hotel del Coronado during her stay, however all opinions expressed are her own.
Thanks to Susan Foster for sharing her weekend in San Diego.  Susan's blog the most – of every moment is about making the most of all life's moments with recipes, tips, inspiring stories and excerpts of life in Montana. You can connect with Susan on Twitter | Facebook | Google+ | Instagram | Pinterest
For more US getaway ideas:
Five Must Try Foodie Experiences in Portland, Oregon
9 Cool things we did in Austin, Texas
Visit Chicago for pizza, popcorn and a walk by the river
Pin It
This article by is originally published at Heatheronhertravels.com – Read the original article here
You'll also find our sister blog with tips on how to build a successful travel blog at My Blogging Journey
February 23, 2015 by Guest Author
Filed under Accommodation, Balearics, Eating and drinking, Europe, featured, Guest post, Leisure, Misc, Nature, Shopping, Sightseeing, Spa & Pampering, Spain
Ibiza attracts hundreds of thousands of visitors over the summer months, flocking to the island to enjoy the glorious weather and party scene. However, the island also has much to offer during the quieter, off season times. With mild temperatures and a peaceful, down tempo pace, discover a different side to Ibiza this spring.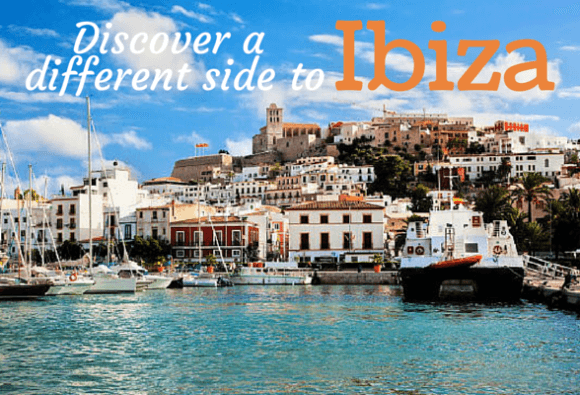 Explore to coastline of Ibiza
Ibiza has a rugged and fascinating coastline, which lends itself perfectly to hiking and walking. There are many companies who offer guided walks around the island during the winter months, when the climate is perfect for long, adventurous walks. If you have the stamina, why not head to the highest point on the island, Sa Talaia to marvel at the breathtaking views of the mystical rock Es Vedra.
Or perhaps enjoy a less challenging walk along the beautiful beach of Ses Salines, a natural wildlife park which is home to, over 200 different species of birds and is a recognised UNESCO World Heritage site. You can choose to discover the island by yourself, or join one of the guided walks. See www.walkingibiza.com for some insider tips and an itinerary of their weekly walking tours.
Wine and Dine on Ibiza
If you are a dedicated foodie then never fear, Ibiza still has plenty to offer the discerning diner in the off season. Many bars and restaurants are open all year round, albeit some of them just at the weekends, and many offer great value deals for winter visitors. For a delightful beachside meal – head to the shores of Cala Jondal where you will find the eternally popular Yemanja restaurant, open all year round, and serving some of the best freshly caught fish to be found on the island. The gambas ajillo (garlic prawns) have to be tasted to be believed. Another favourite is the organic cafe La Paloma. Hidden away in an orange grove in the sleepy village of San Lorenzo, the menu offers an unusual combination of Italian and Israeli influences, with many of the ingredients coming directly from their own gardens. We recommend the houmous cordero (spiced minced lamb with houmous) which is served with freshly baked foccacia bread, simply delicious.
Shop at the flea markets on Ibiza
It's a great time to indulge in some retail therapy here in Ibiza, especially in the New Year when many shops offer great rebajas (post Christmas sales). Ibiza Town has a great selection of stores which stay open all year round, and the tree lined streets are literally bursting with great value deals to be discovered by an intrepid shopper. Or why not head to one of the markets which run all year round, check out Las Dalias in San Carlos every Saturday for some hippy style clothes and jewellery, or head further north to the Cala Llenya second hand market which attracts hundreds of people each and every Sunday, who head there to grab a bargain and enjoy the live music in the outdoor bar area.
Pamper Yourself on Ibiza
If you are seeking some R&R and a little 'me' time, then low season Ibiza has lots to offer. With Both Atzaro and Can Curreu rural hotels remain open all year round, so head to their spas for some great winter deals on massages, beauty treatments and yoga classes. A perfect time to spoil yourself in the beautiful surroundings of the Ibiza countryside. And why not, you are most definitely worth it!
If you're searching for a place to stay in Ibiza, take a look at Ibiza Summer Villas, who offer a complete portfolio of villa rentals to suit all tastes and budgets. Rent an entire villa for yourself, your family, and your friends. Each villa exudes Mediterranean luxury living at its finest, and some boast up to 17 rooms. Ibiza Summer Villas has almost 100 gorgeous villas to choose from, with special promotions going on year-round. The Ibiza Summer Villa staff know Ibiza intimately, and can give you the best hints and tips about everything island-related.
Pin It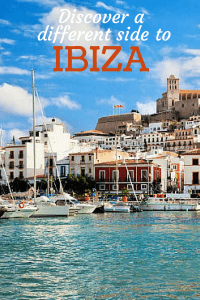 For more island delights:
Tapping into the real Ibiza
Carnivals, jazz and nightlife – the sounds of St Lucia
Swimming, surfing, snorkeling – best beaches of the Dominican republic
This article is originally published at Heatheronhertravels.com – Read the original article here
You'll also find our sister blog with tips on how to build a successful travel blog at My Blogging Journey
Repeatedly named as one of the most livable countries on the planet, Canada has much to attract visitors year after year. Whether your idea of the perfect holiday involves mountains and glaciers, cosmopolitan cities, wildlife experiences, quaint towns, secluded lakes and forests, iconic natural beauty, stunning views or historic landmarks, Canada has something for everyone.
If you're looking for the next destination to visit, read on for some of the many reasons why Canada should be at the top of your travel bucket list.
The Northern Lights
One of the most amazing phenomena in the world to see first-hand is the dazzling Northern Lights. The spectacular Aurora Borealis, above the magnetic pole of the northern hemisphere, is actually created by collisions between electrically-charged particles from the sun that enter the earth's atmosphere and mix with gaseous particles.
The light displays appear in a variety of colors, with the most common being pale green and pink. The variations in hue are due to the type of gas particles that are colliding — for example, the common yellowish-green color is produced by oxygen molecules that are around 60 miles above Earth. In Canada's Yukon region, as well as the Northwest Territories, travellers are bound to see the fascinating spectacle on visits between the months of December and April. In fact, in the Northwest Territories, the dancing lightshow is reported to occur on around 240 nights each year.
The Rocky Mountaineer
One of the best options for rail travel in the world would have to be the well-regarded Rocky Mountaineer. This train runs numerous journeys through beautiful Canadian scenery such as pine forests, glacier-fed lakes, towering snow-topped mountains, rushing waterfalls and narrow bridges running over gorges. To help passengers really take in the glory of the landscape, the Rocky Mountaineer trains feature glass windows on both sides and above in each carriage.
The wide open views are further enhanced by the regular commentary on board the train, plus the top-quality meals that are served. Along the way, passengers have the chance to spot grizzly bears and moose, as well as highlights like the UNESCO World Heritage-listed sites of Banff and Jasper, beautiful Lake Louise and Whistler, the home of the 2010 Olympic and Paralympic Winter Games.
Polar Bears
The best time to see the majestic polar bears in Canada is between November or March. Encounters with these curious creatures are extremely rare, but in the region of Hudson Bay, near Churchill in Manitoba, it's possible to catch sight of the great white beasts.
The world's highest concentration of increasingly-rare polar bear dens is actually found in Hudson Bay, making Canada one of the prime countries to witness the beautiful creatures. Tours depart from Churchill and are conducted from tundra buggy vehicles that are designed to provide tourists with safe viewing access to the massive animals. The best time of year to book tickets from discount travel sites like Flights.com, is at the end of the year, when you have the chance to see cubs with their mothers.
Quebec City
One of the prettiest cities in Canada that tourists should explore is the predominantly French-style Quebec City, in Quebec. Here, French is the main language (although many people do speak English as well), and you'll feel transported to Europe in a flash. Some of the city's streets, in particular ones such as the Rue du Petit Champlain, seem very Parisian, or sometimes like a rural French village. The streets are full of pretty-as-a-picture flower boxes, cast-iron lanterns, and painted signs hanging from quaint building eaves. Don't miss a visit to the spectacular Chateau Frontenac while in Quebec City. This iconic building is also a hotel, so provides a wonderfully historic location for an overnight stay.
Prince Edward Island
Another must-see destination in Canada is Prince Edward Island. This Eastern region of the country is most famous for providing the setting for the "Anne of Green Gables" books, but the area is also a top spot to enjoy art, jazz, and other music festivals, plus mountains of fresh seafood like oysters and lobster. In addition, no trip to P.E.I., as it is known locally, is complete without checking out the 27 vintage lighthouses that are scattered around the island's coastline.
This article is brought to you in partnership with Flights.com who can help you find last minute flight options, or cheap flights to and from the world's top destinations.
Photo Credit: Polar bears by Travel Manitoba, Northern Lights over mountain and lake by SurangaSL, Polar bear with her cubs by outdoorsman, Covehead Lighthouse in Stanhope, Prince Edward Island by Natalia Bratslavsky
For more info on Canadian travel:
Adventurous Canada with a Twist
Skyscrapers and snow-capped mountains – a winter break in Vancouver
Calgary's family spirit for fun with the kids
This article is originally published at Heatheronhertravels.com – Read the original article here
You'll also find our sister blog with tips on how to build a successful travel blog at My Blogging Journey