While I've done my fair share of downhill ski over the years, I was always a fair-weather skier. The lure of a sunny café terrace, sipping hot chocolate, always seemed more persuasive than hours pounding the black runs. My preference these days is to enjoy the mountains and fresh air of a resort like Seefeld in Austria, mixing in a range of activities such as cross-country ski and winter hiking, that leave you feeling fit and healthy, but with less danger of injury.
This year we chose Seefeld for our winter snow holiday, because of the variety of cross-country ski and winter hiking trails, as well as the excellent downhill pistes that are used for training by the Austrian ski team. We booked through Crystal Ski and also tried the cross-country trails that are offered by Headwater Holidays, which I'd seen a couple of years before, on my summer hiking trip. Over our week's holiday we tried a variety of different snow-sports – here's my guide to some of the activities we enjoyed in Seefeld.
Winter Hiking in Seefeld
For our first day in Seefeld, we wanted to have an easy start because … well we are on holiday! Our choice was winter hiking, so we didn't have to worry about ski hire or lessons. We headed to Wildmoos, a plateau above Seefeld, as I'd been there two years before in summer with Headwater Holidays and remembered the great walking trails.
From Seefeld bus station we took the bus and were dropped off just by Wildmoos Alm restaurant, where we got chatting to a friendly Austrian lady about the different walking trails we might try.
She told us about a trail, leading within the hour to the luxurious InterAlpen Hotel, where we could stop for refreshments. With the promise of hot chocolate at the end of our walk, we didn't need much persuasion! It was a pleasure to walk along broad trails, with separate cross-country ski pistes to one side and the occasional horse drawn carriage passing us with jingling bells like Father Christmas.
Although the hiking was flat and easy, the packed snow was slippery in places. We noticed that some walkers had studs attached to their boots and we later purchased some rubber soles with studs that we could stretch over our own boots, which really helped to steady us on later walks. We reached the InterAlpen Hotel which looked like a large apartment complex, and on entering found a luxurious lounge, where we relaxed over a coffee covered with whipped cream.
On my previous summer walking with Headwater Holidays I'd tried a 'Mental Power' walking trail and this time we came across another themed walk with information boards about the Olympic Nordic Ski championships that been held in Seefeld. Each of the cleverly displayed skis had a photo of their owner, with a top half that hinged back to show information about their competition event and winning time.  We were enjoying our walk so much that we decided not to take the bus on the return journey but walked a different path that brought us back into the centre of Seefeld.
If you go: Buses to Wildmoosalm from Seefeld bus station run every 30 mins and cost €2.60 one way. This bus is not covered by the Seefeld Guest Pass which includes most of the other town buses. Check out Headwater Holidays who offer both summer and winter hiking holidays in Seefeld.
Cross-country ski in Seefeld
At 9am the following day, I was rather regretting booking our cross-country ski lesson so early. Our lean and fit instructor Marcel took us through a series of exercises, designed to get us used to the narrow skis and develop our balance. After an hour, the beginner piste in front of the Seekirschl church was filling up for the 10am lessons, but we had mastered the basics and Marcel deemed us ready to try the cross-country trails on our own.
Keeping our skis in the pre-made tracks, our weight forward and knees bent as we'd been taught, we set off on the trail that continued beyond the church and looped around, making a 40 minute circuit. Our legs shushed forward, with our arms keeping a marching rhythm, reaching in front as if to pick apples from an imaginary tree. Soon we got the hang of it and reached the end of the loop where we could have easily continued towards the village of Mosern, with many more trails.
Not wanting to be quite so ambitious on our first day, we decided to stay near the beginner piste and do a few more loops of the trail to refine our technique. "Bob! Bob!" Guy shouted at me, reminding me of the up and down motion that helps to push you along, with toe attached to the ski and heel free to lift as you move along. After a few circuits, the balls of my feet were hurting and my waist and thigh muscles aching. Cross-country ski is certainly not as effortless as it looks, but as Guy kept telling me, "Langläufer leben langer" or "cross-country skiers live longer", because of the all-over body work-out you get.
By the afternoon we felt we'd had our exercise for the day and retreated to the cosy bar of Woods overlooking the beginner piste, to have a warming coffee and watch those still struggling to master their cross-country technique.
What it cost: Cross-country ski hire €15 for 1 day, 2 hr individual lesson €86 (shared between 3 people). Use of cross country pistes and ski buses for the week €15 on your hotel guest card. Check out Crystal Ski for similar holidays in Seefeld.
Mountain views for non-skiers at Seefeld Joch
If you wake up in Seefeld to clear blue skies and fresh powdery snow, as we did on Tuesday, that's the day to take the cable car up to Rossehutte. There are plenty of advanced runs down from the top of the mountain, but we were there as non-skiers, just to enjoy the views over Seefeld. Joining the queue of skiers we took the Rossehutten express halfway up the mountain, then continued in the red cable car to the very top at Seefelder Joch.
From the panorama point, we felt on top of the world with the toy-town of Seefeld in the valley below us and mountain views in all directions. I'd hiked along the ridge to the cross at Seefelder Spitz two years before on a trip with Headwater Holidays, but now it looked too precarious to attempt, although a lone tour skier was heading that way. We stayed for a while on the plateau, breathing in the clear cold air, with strands of cloud drifting below us at the level of the mountain tops.
Taking the cable car down again, we reached the halfway station and bottom of the piste, where there was a large café and terrace. Skiers and non-skiers alike were taking a break, lying in deckchairs to soak up the sunshine and the views, with free chairs and blankets provided.
We sat on the terrace for lunch, with blackbirds swooped in on the left-over chips – amusing us at first until they dropped a poo in front of us on the table. A group of teenagers were joking around, climbing and playing in the snow, throwing snowballs. We decided that this was the very best way to enjoy the mountains – all the sunshine and views but no aching legs!
For a final mountain adventure, we took the second cable car across the piste to the Harmelekopf station, where there were hardly any people trying the steep ski-run back down to Seefeld. We passed over the sunbathers in their deckchairs and arrived at the station where the windsock was blowing, to guide the hang-gliders who take off from here in summer.
After a few photos we returned by the cable car, below us the tracks in the snow of snow-boarders and adventure skiers who had made it down the off-piste couloir that crossed the valley slopes.
What it cost: 1 day lift pass to Rosse Hutte, Seefelder Joch and Harmelekopf €26.50. Check Crystal Ski for similar holidays to Seefeld.
Winter hiking by the cross-country pistes
Back down in Seefeld we spent the rest of the afternoon hiking on a trail that took us past the Gschwandtkopf ski lifts and cross-country ski loop. We could see some of the Nordic-ski pros in training, using the graceful 'skating' style of cross-country ski, which uses different skis and technique from the 'classic' style we had tried. We passed two impressive ski-jumps, used in the Nordic ski-championships held in Seefeld and also for filming of the 2015 'Eddie the Eagle' film.
Our walk took us through corrugated iron tunnels under the road, framing the silhouettes of pine trees and mountains. Crossing the piste, we returned to Seefeld along a path through the forest, just as the sun was setting and the last skiers returning to leave the piste empty.
As dusk fell the town looked very pretty with the trees and buildings garlanded with fairy lights. We settled into the Park Café, a yurt that was run by the luxurious Hotel Klosterbrau nearby. Soon we were warmed by the sheepskin throws and hot orange punch, getting a little merry to a soundtrack of 1980s Austrian pop, before returning to our hotel for dinner.
We finally try the downhill ski
We could have easily spent our week in Seefeld on hiking and cross-country ski, but since this is where the Austrian ski champions come to train, we thought we'd better give the downhill ski a go. It was a few years since I'd last skied, so we started with the easy slopes that were just a 5 minute walk from our hotel. Once we'd hired all the gear, including helmet (why risk it?) I gingerly put on the skis and tested my ski legs on the bottom of a slope.
Using the drag lift on the baby slope, I tried a few runs down the piste so that my legs could remember how to ski again. I was hoping that it would be like riding a bike – once learned never forgotten? Soon I graduated from safe snowploughs to parallel ski, making long, cautious traverses across the slope. Once I'd remembered how to turn and stop, we ventured over the top into the Birkenlift area, where there were a few more easy runs.
This was a bigger piste which allowed me to swish down, practising my turns and avoiding the lines of little children snow ploughing their way down. Although Guy and I were skiing together we inevitably lost each other, so I had a few more runs hoping to find him. Finally at the bottom of the piste I caught sight of Guy's distinctive blue and red striped jacket, halfway up the drag lift and finally caught him at the bottom of the piste again.
Meanwhile our friend Robert, who was a complete novice, had a ski lesson, but after a while decided it was not for him so had some fun on a toboggan instead, with both traditional sledges and colourful tubes for hire. We shared a few cartons of chips and a hot chocolate for lunch before making a few more runs, but by mid-afternoon we'd run out of energy and handed back our skis.  We had booked a snow shoe adventure in the evening but it was cancelled, so we headed to the deli in the centre for delicious Austrian wine and cheese from Plangger Deli and wine bar.
What it cost: Ski hire for 1 day incl helmet €32 1 day lift pass for 20 points (1 lift is 1-3 points) €32.50. Check out Crystal Ski for similar holidays in Seefeld.
Cross-country pistes at Leutasch
With more blue skies forecasts, our final day took us by bus to Leutasch, one of the villages close to Seefeld, where I had stayed two years before in Hotel Xander with Headwater Holidays. Now I could see the hotel in both summer and winter and the field of freshly mown hay I had seen on my last visit was covered in a soft blanket of snow.
Beside the hotel stood the church of Mary Magdalene, with its pretty onion dome and beyond it the cross-country ski trails. We had hired skis in Seefeld and remembering what our instructor had taught us, we clipped in our boots and set off in the grooves outside the church. The trails took us across the road into an area with plenty of different cross-country trails, although at points the trail sloped uphill. In the end I took off my skis and carried them up the slope rather than risk sliding backwards down the hill.
Skiing down the other side of the rise was equally nerve wracking, with a choice of either staying in the tracks and whizzing downhill, or trying to snow plough on skis that were very slippery with no bite to the edges. Finally we reached a piste that was ideal for beginners, making a long loop for both classic and skating skiers. It was joyous to swish along, stopping every so often for a photo, while remembering to step out of the tracks to let others pass. After a long loop we had lunch at a café and sat outside in the sun, eating a hearty bowl of gullesuppe. Call me a fair weather skier – I don't care!
On the return to the bus stop we went slightly off piste in home-made tracks and instantly regretted it, as we struggled in the rough and slushy grooves. We had a little time to spare before our bus home, so sat outside in the sun on the cafe terrace of Hotel Xander until the bus arrived for the 20 minute ride back to Seefeld.
What it cost: Cross-country ski hire €15 per day. Use of cross-country pistes and ski buses for 1 week €15 on hotel guest card. Check out Headwater Holidays who offer similar holidays in Leutasch.
Our week in Seefeld seemed to have flown by and we even managed to fit in a day in Innsbruck, which I'll be writing about separately. This Austrian ski resort was a pleasure to visit, both attractive and well organised with a wealth of activities to suit everyone, even the non-skier or half hearted skier like me. Visit Seefeld in Austria for gorgeous mountain scenery, great food and wine and fun in the snow, with activities that leave you feeling healthy and fit even if you decide the black runs aren't for you.
Read about my summer trip to Seefeld
Hiking in Austria: the views from Seefelder Spitz
A high mountain walk and a tumble in the Gaistal valley
A rifleman's parade and walk on the Mental Power trail
The Leutasch Gorge and picturesque Mittenwald
Plan your holiday in Seefeld
You can visit Seefeld with a number of companies such as Headwater Holidays and Crystal Ski. On this trip we booked at our own expense with Crystal Ski. The closest airport is Innsbruck, which is 30 minutes drive away and also accessible by train, so you can easily reach Seefeld if you choose to make your travel plans independently.
Crystal Ski, who we travelled with on this trip, offer a wide range of ski holidays to Austria including Seefeld where there are a variety of hotels to choose from according to your taste and budget. The ski package generally includes flights, transfer and half board hotel stay as well as the support of Crystal reps in resort. Ski hire, lessons and other extras can be booked through Crystal Ski or independently in resort. We found the Crystal Ski service to be excellent and would certainly use them in the future for ski packages. Book holidays with Crystal Ski Here.
If you are looking mainly for cross-country skiing or winter hiking, take a look at Headwater Holidays who offer holidays based at Hotel Xander in Leutasch, a welcoming 4 star hotel that's in the heart of the Leutasch cross-country trails and a 20 minute bus ride from Seefeld town. I was in Leutasch a couple of years ago for a hiking holiday with Headwater and they provide excellent self-guided walking holidays in Austria and throughout Europe. Book holidays with Headwater Holidays here.
Hotels: If booking with Crystal Ski take a look at Hotel Veronica, a 4 star hotel where our friends had booked the year before and which they highly recommended. Hotel Xander is used by Headwater Holidays and is a comfortable and friendly 4 star hotel in the Leutasch area just outside Seefeld. Check more hotel options in Seefeld here.
You will find plenty more information to plan your visit to Seefeld on the Seefeld Tourism website and for more holidays in Austria visit the Austria Tourism Website.
Note: Some links in this article are affiliate links which will provide me with a small commission should you choose to book through them.
Would you like to see more photos from this trip?

Pin It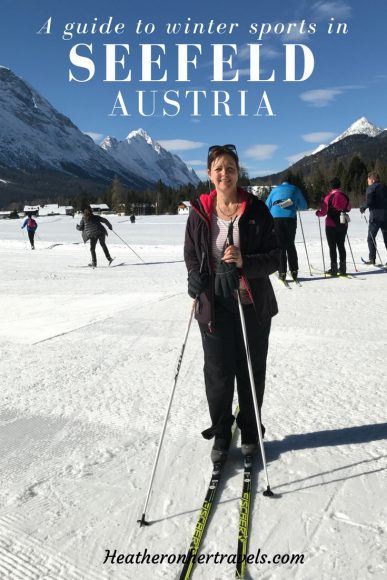 This article is originally published at Heatheronhertravels.com – Read the original article here
My first introduction to ski-ing was in my twenties when I spent a season as an au-pair in the French Alps. I remember being taken up the mountain as a complete novice only to tumble my way down the slopes through fresh powder on what felt like a black run but was probably only blue. Since then we've had quite a few happy family ski holidays and my kids have grown up as keen skiers and snowboarders, while I've been happy to potter down the easier runs, stopping now and then for a chocolat chaud.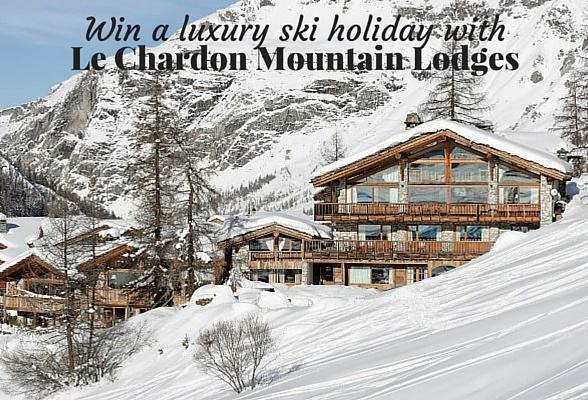 I think the luxurious Le Chardon Ski Chalets in Val d'Isere would suit me down to the ground, providing a comfortable and stylish bolthole to retreat to, leaving the rest of the family to get on with the serious business of ski-ing. The five luxury catered ski chalets sleep between 10 and 20 people, offering a ski-in, ski-out location and access to the 300km of pistes of Val d'Isere and the neighbouring resort of Tignes. If you fancy a luxurious ski break you could win a chalet holiday for two in the Le Chardon competition which you can enter here – more details of that in a moment. But first let's take a closer look at what your ski holiday could look like this year….
Why Val d'Isere?
Here are just a few of the reasons to choose Val d'Isere for your skiing holiday this year;
At an altitude of 1850 metres it has one of the longest winter ski seasons in Europe, from the end of November to the first week of May.
The Espace Killy ski area, comprising Val d'Isere and neighbouring Tignes offers 300km of marked pistes with something for everyone, from the complete beginner to the advanced skier.
The resort is easy to access from Geneva Airport with multiple flights from the UK each day.
If you have members of your group who are less committed ski-ers (hands up here) there's plenty to keep them happy from husky sleigh rides, ice skating and cross-country ski, to swimming and spa at the Centre Aquasportif.
If you already mentally enjoying your 7 night luxury ski holiday at Le Chardon Mountain Lodges, head over to the competition page now to enter. Meanwhile, here are a few more reasons to choose Le Chardon for your ski holiday;
Why Le Chardon Mountain Lodges?
Each of the five mountain lodges is individually styled with luxury touches like marble en suite bathrooms, crisp bedlinen, gorgeous textiles, natural wood and stone and of course a cozy fire burning.
You'll be pampered by a team of professional staff in each chalet including a chef, chalet manager, chalet hosts, in-resort concierge and chauffeur service.
Le Chardon is a family-run business offering personal service and extra flexibility for any special guest requirements.
Your stay will be a gastronomic experience, using local produce like the cheese from the cows that graze in front of the chalets, including cooked breakfast and afternoon tea, champagne and canapés, 3 course gourmet evening meal, with an open bar of wines, beers and spirits.
The chalets are in a ski-in, ski-out location on the side of the Solaise mountain offering access to the whole Espace-Killy ski area of Val d'Isere and Tignes.
The chalets offer hot tubs, sauna and treatment rooms where beauty and spa treatments can be arranged.
So unless you need any more convincing, head over to enter the competition on the link below.
Enter to win a 5 star chalet holiday with Le Chardon
In order to enter to win this luxury chalet holiday you'll need to watch the video below and answer a simple question on the competition page.
You can enter the competition here and the full terms and conditions are here but you could win a luxury chalet holiday that includes;
Transfers from Geneva Airport to Le Chardon Mountain Lodges
7 nights luxury lodge accommodation for two (sharing a room)
6 nights catered chalet board (coffee/tea in bed, cooked & continental breakfast, afternoon tea, gourmet five course evening meal and open bar including champagne, house wine, beers and spirits)
Pre-arrival and in-resort concierge
Dedicated chalet team and in-resort chauffeur service to 2am
1 week ski hire for two from Oxygene
Note: you need to cover your own flight to Geneva and any ski lessons your require.
Dates of accommodation can be chosen from: 24th Jan – 31st Jan '16, 31st Jan – 7th Feb '16, 7th Feb – 14th Feb '16 and 20th Mar – 27th Mar '16.
Entries close on 31st October 2015 at midnight and the winner will be announced by the 6th November 2015.
Best of luck!
For more information or to book your luxury ski holiday with Le Chardon Mountain Lodges head over to their Website or follow them on social media: Twitter @lechardon | Facebook | Google+ | YouTube| LinkedIn | Pinterest |
Pin It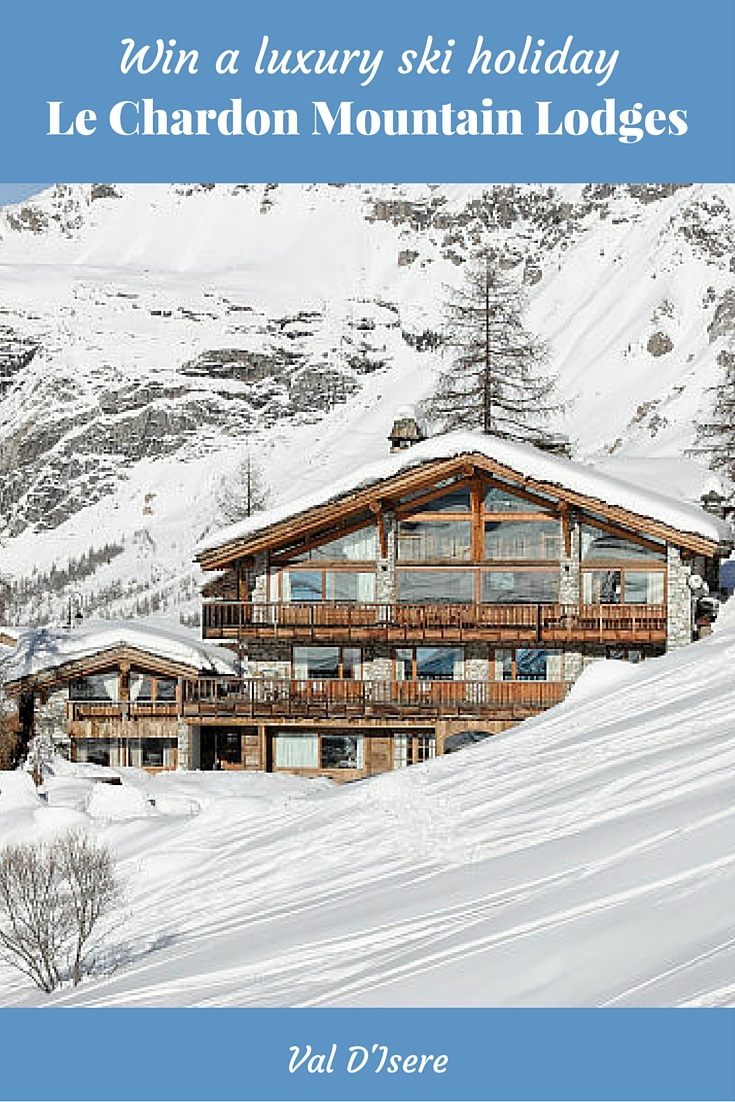 This article is originally published at Heatheronhertravels.com. This article is brought to you in partnership with Le Chardon Mountain Lodges and I was sponsored to help promote the competition. Read the original article here
You'll also find our sister blog with tips on how to build a successful travel blog at My Blogging Journey
July 15, 2014 by Guest Author
Filed under Europe, Leisure, Misc, featured, Austria, Cycling, Eating and drinking, Gardens, Guest post, Nature, Sightseeing, Ski and Snowboard, Walking
In this article, guest author Claire Palmer shares with us her family's favourite holiday choice of Filzmoos, Austria, the perfect destination for summer walking or winter skiing, your choice for a gentle or full-on family activity holiday!
The traditional mountain village of Filzmoos has been a much-loved destination for my family in both winter and summer since we first discovered it when my 19 year old son was a 19 month old! Building and development is strictly controlled so it has retained its alpine chocolate-box charm with no high-rise buildings to mar the breath-taking views of the Bischofsmutze (Bishop's Mitre) peak and the Dachstein glacier range. There is no shortage of things to keep our two teenage boys occupied and the village has kept pace with their requirements as they have grown.
Uncrowded slopes meet the needs of any ski enthusiast
The whole family learnt to ski (snowboard in my younger son's case) in Filzmoos, including my father who learnt at the ripe old age of 74 and still holidays with us 19 years later, an inspiration to us all! All the instructors in the excellent ski schools speak very good English. Filzmoos is only known to one UK tour operator which means the slopes are uncrowded and the lift queues short, even in the school holidays. We love that the gentle nursery slopes are right in the middle of the village and the more challenging runs finish in the middle of the village so, if some of us have been on the "red" runs and others opted for a leisurely cruise on the wide, well-groomed "blue" pistes, we can all easily meet up in one of the many restaurants and cafes for a warming hot chocolate (Gluhwein for me, please).
Speaking of restaurants, the typical Austrian mountain food is delicious and filling. My sons never tire of the local specialty dessert – Germknodel – a yeast dumpling filled with plum jam and served with vanilla custard. When they were younger it was a whole meal in itself, now it follows a huge Tiroler Grostl, a sizzling cast iron pan of diced potatoes, bacon and eggs fried with herbs.
Activities abound in any season
At Christmas our "must-do" outing is a sleigh ride up to the Oberhofalm and Unterhofalm for the "Advent Idyll" walk around the frozen lake featuring fire pits, candle-lit decorative scenes and huts selling spiced Gluhwein. Watch out for the trick-playing Perchten, horned beasts from folklore dating back to pagan times.
On Christmas Eve Father Christmas arrives in the village square by sleigh and he and his angel-helpers give out sweets and sparklers to the children. Gluhwein is, as always, on offer for the adults!
Our favourite summer outing is also up to the Oberhofalm and Unterhofalm inns but this time by hiring electric-assisted mountain bikes to ride through the woods, arriving in time for lunch outside on the terrace under the sun umbrellas, gazing at eagles circling in the bright blue sky and the majestic snow-capped peak of the Bischofsmutze, now so much closer.
On the way up our refreshment stop is a trough with a spout that gushes pure mountain spring water straight from the ground at an amazing 5 degrees C. Bliss! These electric bikes are amazing machines! The fittest in the party can pedal just as on a normal bike and I can choose how much assistance to have from the battery power, enabling me to go up slopes I could only dream about otherwise!
Discover local flora and fauna
Once up at the mountain inns there are numerous marked walking paths across the high alpine pastures and around the small lake. In fact Filzmoos has 200km of marked walking trails and I love to see the wild mountain flowers in spring and summer. I've found gentian, carlina and many others that I can't identify but no edelweiss yet, sadly.
Another favourite walk of ours is the Marmot trail where we take the Wanderbus high up into the mountains where one can see marmots (although the only ones we've seen so far are on postcards!) then walk back down to the village, admiring the incredible alpine scenery and views at every turn.
Plenty to do for the adventure seeker
For something a little more adrenalin-fuelling for our teenagers, we take the Wanderbus to the neighbouring village of Ramsau where there is a summer toboggan run. Riding the toboggan down on spiralling metal rails that loop out on stilts over the valley is certainly exhilarating, as is going up the mountain on the chairlift and hiring a mountain scooter to ride back down. A completely new experience for all of us! Ramsau also has a bathing lake, archery, hang-gliding or a long cable car ride up to the Dachstein glacier for skiing or to visit the ice caves. A walk out on the Dachstein Sky Walk, a platform overhanging the valley 250 metres straight below, gives a spectacular panorama but I prefer to look out not down!
Despite only having 1,450 inhabitants, Filzmoos village has everything we have ever needed and so we relish not having to use a car and therefore not having to worry about how much of the refreshing "golden nectar" we have drunk!
As well as indoor and outdoor swimming pools, a bowling alley and tennis court, there is a well-stocked supermarket, butcher and delicatessen, a wonderful bakery with coffee shop, pharmacy, doctor's surgery, indoor and outdoor swimming pools, bowling alley and, most importantly, numerous restaurants and cafes serving scrumptious coffee and specialty cakes such as Viennese Sachertorte or apple strudel and cream. After 18 years of holidaying there we have still not run out of things to do and there are many excursions we have still not taken.
Two years ago we realised our dream of buying a one-bedroomed apartment in the village, within five minutes walk of ski slopes and restaurants. This sleeps up to 5 and is available for hire. Please email Claire Palmer at [email protected] for more information.

Author Bio: Many thanks for this article to Claire Palmer, who has loved to travel ever since she was a child touring Europe by caravan for the summer (her parents were teachers) and spending part of her childhood in New Zealand. Since having her own children she has travelled extensively as a family both in Europe and back to New Zealand. She loves Austria and, since realising a long-held dream of buying a property there, is taking German lessons in preparation for spending much more time there when her sons have left school.
For more Austrian adventures:
May Day at The White Horse Inn on Lake Wolfgang, Austria
Lost in the Hohensalzburg Fortress in Salzburg
Riding the steam train – on the Schafburgbahn at St Wolfgang
This article  is originally published at Heatheronhertravels.com – Read the original article here
You'll also find our sister blog with tips on how to build a successful travel blog at My Blogging Journey