Comments Off on Alternative places to visit in Tokyo: a 2 day itinerary
Are you visiting Tokyo but want to try something a bit different? Our guest author Mike Gale lives in Tokyo and has been busy discovering alternative places to visit. He shares a two day itinerary that will allow you to find some more unusual places while having a good time in Tokyo.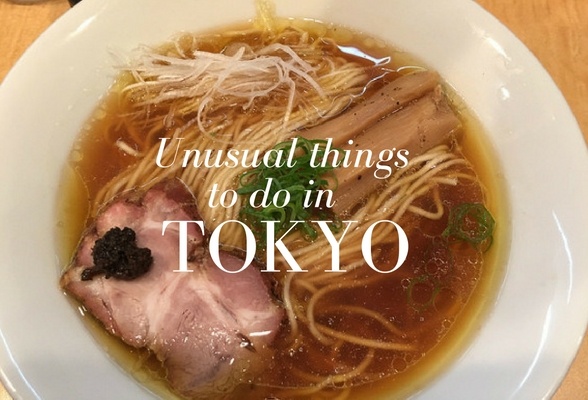 Day 1- Owls, Culture and Delicious Restaurants
Brunch time – If you're looking for a great place to stay while in Tokyo check out some of the recommendations at the end of this article or try our Tokyo hotels booking page powered by HotelsCombined. We recommend the Shinjuku district which is centrally located for getting around Tokyo.
Now it's time to have a leisurely brunch at Bubby's in Roppongi Iichome. Getting there: Take the Marunouchi Line 4 stops then transfer to Yotsuya Station for 3 stops until you reach Roppongiicchome Station. Total trip time is 15 minutes. Once you make it to Roppongi iichome station head to Bubby's nearby where you can find the best brunch in Tokyo. Their pancakes and burgers are absolutely delicious!
Late morning: Next we're heading for the Owl Cafe Fukuro No Mise. Have you ever heard of an owl café? I never did until I spoke to some friends who recommended it to me. Getting there: To get to the owl café you will take the Namboku Line two stops from Roppongiichome station. You will transfer on the Yurakucho Line to Tsukishima Station. The journey takes around 18 minutes.
Visiting Fukuro No Mise:  In this café, you can actually pet owls and have a good coffee. First, you will learn about the owls and how to handle them. You will have time to take pictures with the owls as well and there are small, medium and large ones you can pet and hold! (Timings can be subject to change due to appointments on the day )
Price Range – 2,000 yen per person, Closed on Mondays and Tuesdays. More information here.
As an alternative, visit the Owl Café and Bar Café in Harajuku if going on Monday or Tuesday. You can take the train from Roppongiichome Station to Tameike Station on the Namboku line, transferring at Kokkaogijido-Mae Station.
Afternoon: Head over to JR Harajuku Station to see a cultural area and also try out my restaurant recommendations in the area. Getting there: You will take the Oedo line back to Shinjuku Station then transfer on the Yamanote Line to JR Harajuku Station.
Walk around the Meiji Shrine which is one of Tokyo's most famous shrines. It is dedicated to Emperor Meiji and Empress Shoken. The Shrine was founded in 1920. It is located in a forest that contains 70 hectacres. Pretty impressive in such a crowded city!
Next walk over to Takeshita Street. Although crowded, you will get to see some of Tokyo's famous young street "Harajuku" fashion. Walk around to the different shops, try a crepe and enjoy all of the different fashion styles around.
Late afternoon: Stop for a beer at the Baird Beer Harajuku Taproom. It is on one of the side streets of Takeshita Street and is relatively easy to find. Here, you will find some of the best craft beer Japan has to offer; owner Bryan founded the company in a small southern town of Japan. I recommend trying their beer sampler as you will be able to try three different types of beers for only 1,000 yen. If you are a bit hungry, you can snack on some izakaya food which are Japanese side dishes of fish or vegetables.
Evening:  Time for dinner at Chiles Mexican Grill. You will head over to one of the best Mexican restaurants in Tokyo, which is also in the area of Takeshita Street and easy to find. I recommend trying their chicken ranchero burrito. It is absolutely delicious. The staff at the restaurant speak English as well.
Day 2- Ramen, Art, Shimokitazawa, and Jazz
Early morning: We have an early start today (6am!) –  head over to Sugamo Station on the JR line. Aim to arrive at Tsuta Restaurant by 7am. More information here.
Your goal is to arrive here to get a coveted ticket to this ramen restaurant. Get a ticket for 1PM to give you enough time in the onseon. Here, you will get a chance to try some delicious ramen. How delicious? Tsuta Restaurant was given a Michelin Star two years in a row! I got a chance to try the black truffle ramen and it was absolutely delicious.
Morning:  Visit Tokyo Somei Onsen Sakura, a traditional Japanese style spa. Make sure you have clean clothes and a towel. They charge extra for towels. You must not have any tattoos or you won't be allowed in. Getting there: You will head back to the JR Station and go clockwise on the Yamanote line to Komagome JR Station.
Alternative spa if you have a tattoo: Head over to Akihabara. You can take the JR train clockwise from Sugamo Station and counterclockwise back it will take about 16 minutes to get there. This is one of Tokyo's famous otaku (anime) neighborhoods. I recommend visiting any of the maid cafes around the station. Also, you can walk around and see the weapons store, which will showcase a katakana up close.
Lunchtime: Head back to Tsuta Restaurant (Take the JR line to Sugamo Station) with your ticket to enjoy the delicious ramen. You won't be disappointed.
Afternoon: Ueno Park and art galleries – Stop over to Ueno Station on the JR line (11minutes) to check out the famous park as well as the art galleries. Check out the famous park first then the Tokyo National Museum. It is one of the largest art museums in the world!
Late afternoon: We're exploring Shimokitazawa, one of the Bohemian neighborhood of Tokyo where you will find many interesting boutique shops and restaurants. Getting there:  Take the JR line counterclockwise to Shinjuku Station then transfer to the Odakyu Express train to Shimokitazwa. The journey will take about 39 minutes.
For the best curry in Tokyo, I recommend going to Anjali Spices. The owner is from Osaka and puts pride into his cooking. He also spent time in India so you will expect to have authentic Indian style cooking.
Evening: A drink at Pit Inn. After you finish walking and eating in Shimokitazawa, I recommend one last stop in Shinjuku at the Pit Inn which has been open for 40 years. Take the Odakyu Line to Shinjuku, which is a good area to stay. This Jazz Bar has many local and international artists and is known to have some of Tokyo's best jazz music. As it is a smaller venue, lounging may not be the best option but the sound system is incredible. The shows typically start at 8PM and cover charge is 3,000 yen which includes one drink. Check the website before going because some shows can start at 7:30PM.
We hope you've enjoyed your discovery of Tokyo's alternative side, mixing up cool cafe's, delicious food and nightlife with a bit of authentic Japanese culture.
Need somewhere to stay?
Try these hotel choices in the easily accessible Shinjuku district;
Granbell Hotel Shinjuku: This boutique hotel has a clean and modern look and is centrally located in Shinjuku which will make Tokyo more accessible. The lobby has coffee available and a good view from the roof terrace.
Hotel Rose Garden Shinjuku: This is a family owned boutique hotel with friendly staff and clean rooms. It is located closely to the train station.
Hotel Mystays Asakusa-bashi A modern 3 star hotel close to the station.
About the author: Mike Gale writes at NomadLifestyle, a Tokyo based food and travel blog. His aim is to find delicious food in Tokyo and document his foodie and travel adventures around the globe.
More things to do in Tokyo
Cool Hunting in Tokyo: food, fashion, street-style
10 offbeat experiences in Tokyo
Pin It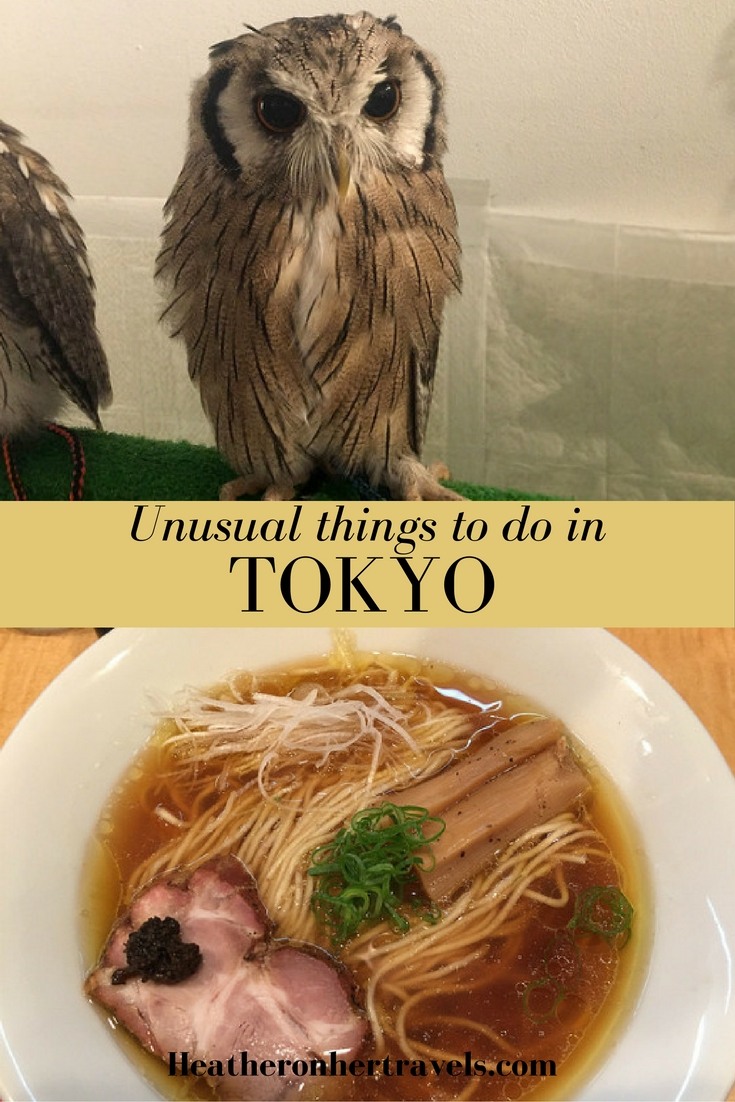 This article is originally published at Heatheronhertravels.com – Read the original article here
Braga is located in the North of Portugal and its history and charms won't leave you unmoved. In this article our guest author and Braga expert, Julia Vilaça picks out five of the most iconic things to do in the city.
Visit Bom Jesus
Bom Jesus is one of the most versatile places in Braga. The view from the top is mesmerizing, the environment is calm, quiet, romantic and family-friendly and there are lots of things you can do besides visiting the impressive and beautiful church. There are gardens and grottos, a lake with rowing boats, a relaxed terrace and carriages to enable you to discover the area. For a unique experience, use the water powered elevator to reach the area where the church is located.
In Bom Jesus there are options for everyone. The Hotel do Parque is always a good choice to stay and if you like cocktails, you must go to Casa Velha, a bar that takes the art of creating these kinds of drinks very seriously, providing you with a unique experience in a rustic space.
Visit Braga's Cathedral
This is the oldest church in the country and its first construction project began even before Portugal became a nation. It's possible to observe the influences of various eras on its walls and predominately Baroque interior. This is a symbol of the city and it is a mark in the lives of the people who live in Braga, thanks to its beauty and historical importance. Next door, there are some small chapels and a museum where you can learn more about the Church, the Portuguese habits and history – one of the pieces you can see in the museum is the cross used during the first mass celebrated in Brazil when the Portuguese arrived there.
Take a cup of coffee in A Brasileira
A Brasileira is the most iconic place when it comes to coffee. After lunch, order the drip brewed coffee and experience the traditional flavor of coffee. This iconic coffee shop is located in the heart of the city, so afterwards you can take a walk around the city's pedestrian area, discovering the streets of Braga, its most delicate gardens and historical buildings. Shop for souvenirs or for a special piece for your wardrobe – if you're a fan of international luxury brands, stop by Antónia Lage and Boutique Janes where you'll find the latest collections from Miu Miu, Prada, Chiara Ferragni, Moschino).
Visit the Biscaínhos Museum
The Biscaínhos Museum opened its doors in 1978 and currently takes us on a journey through the daily life of a noble family in their palace. Visit the gardens – the perfect setting to read a book or go for a romantic walk. Inside you'll see the noble ballroom where the family used to hold their receptions and balls and a fantastic ceiling painted by Manuel Furtado. This is the perfect Museum to visit if you want to see how a noble family used to live.
Visit the Tibães Monastery
The Tibães Monastery is more than just a visit to an old monastery, it's a visit to the past, a visit to the present, and a desire to return there in the future. It's located a bit far from the center of Braga, but worth the visit. The gardens are an ode to Mother Nature, there's even a lake lined with centenary trees and the Rococo style church will blow your mind, thanks to the 24K gold covering most of it. And you know what? This Monastery also includes a guest house, Hospedaria Convento de Tibaes, with nine bedrooms, a restaurant and a venue for special events. Perfect, right?
Author Bio: Thanks for this article to Julia Vilaça who writes at Braga Cool and is an avid collector of happy moments. Her dream is to help people discover the coolest places when they travel.
More articles about Portugal
5 cool neighbourhoods you can't miss in Lisbon
3 great places to visit in Portugal
An autumn weekend in Lisbon
If you're looking to book a Hotel in Braga, compare prices and book on my Hotel Booking page powered by HotelsCombined – I get a small commission at no extra cost to you. Thanks for your support!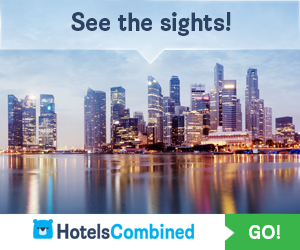 Pin It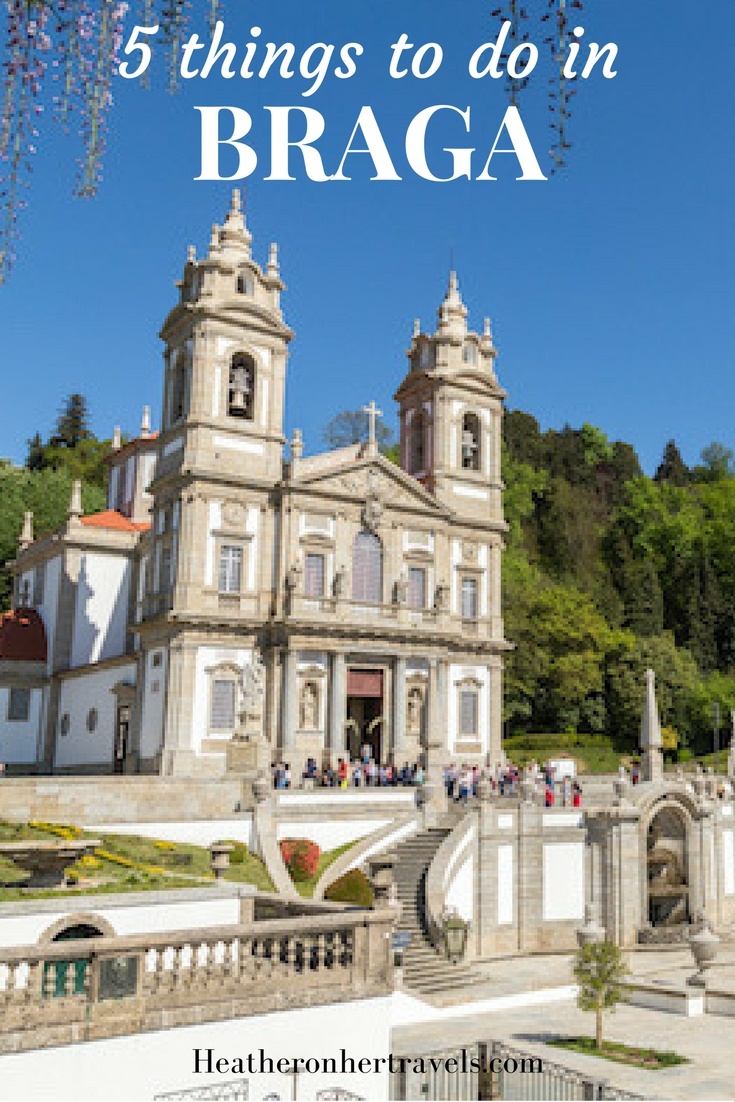 This article is originally published at Heatheronhertravels.com – Read the original article here
You'll also find our sister blog with tips on how to build a successful travel blog at My Blogging Journey
July 16, 2016 by Guest Author
Filed under World, Leisure, Misc, featured, Beaches and swimming, Guest post, Indonesia, Nature, Photography, Walking
With more than 120 active volcanoes, Indonesia is a hive of seismic activity. An archipelago dotted across an area the width of the United States, every vista is backed by the profile of a nearby volcano. Audley Travel specialist Mat Hall shares his memories of hiking some of these volcanoes and experiencing the volcanic geology first-hand.
After first visiting Indonesia, I compared my photos to a friend's pictures, taken a few years before. They both showed the same landscapes, but their features differed dramatically. For me, this really piqued my fascination with a country that is continuously being altered by volcanic activity.
Why go volcano hiking in Indonesia?
It's possible to see volcanic peaks all over Indonesia. Rather than simply enjoying the scenery, I'd argue that you can't fully appreciate them without setting foot on one. Standing on volcanic lava rocks, surrounded by scattered ash, you can sometimes feel the movement of the earth below. Up close, the rumbling of a volcano sounds like a million old cars trying to start up at once.
Each volcano has its own unique geological features, so I'd suggest combining a few. For example, there's a stark contrast in topography between the sprawling volcanic complex at Ijen and the perfect cone of Krakatoa. The calderas (volcanic craters caused by a collapsing magna chamber) can vary in size from a few metres, to hundreds of miles.
The smoking crater of Mount Bromo
Waking up at 3am, my guide picked me up in a 4×4 and drove me into Bromo Tengger Semeru National Park on the island of Java. En route we passed a checkpoint informing us there was no volcanic activity occurring. We were safe to continue. Driving up to a viewpoint, we find a position and wait for the sun rise over the four volcanic peaks of the park. Semeru, the highest peak, erupts every ten minutes, almost to the clock, with a puff of smoke.
From here, I began the one hour hike up to the rim of Bromo. The volcano itself lies in a vast sandy plain known as the sea of sands. Walking along this dusty grey moonscape, the side of the volcano looms up ahead, with steps cut into the side of the rock. On reaching the rim, I could see right down onto the smoking plateau of white ash. The smoke continuously billows from its depths and some of the rumbles were so loud they startled fellow visitors.
Nearby is a simple Hindu temple. It's easy to miss – built out of volcanic rock, it blends into the landscape beyond. The volcano is worshipped by local Hindus who celebrate Yadnya Kasada each year in June. Pilgrims line the edge of the crater, throwing offerings into its depths to appease the god of the mountain.
Visit the highest acidic lake in the world at Mount Ijen
Perched right on the eastern point of Java, on a clear day you can see Bali from Mount Ijen's peak. Part of an extensive volcanic landscape, Mount Ijen is the active volcano within the Ijen caldera, the largest on Java.
It was another early start. I woke at 5am and my guide drove me to 'base camp', nestled at the base of the volcano. Climbing at full moon, the path was so well lit I didn't turn my torch on. I'd suggest planning a trip around the full moon if you have the flexibility: hiking by the cool light of the moon is quite surreal.
After an hour's climb, you'll come to a group of enterprising locals who have set up a camp offering tea, coffee and biscuits. You can refuel here before heading on to the rim. A final push to the top takes another hour before you're on a narrow ridge overlooking the tumult below.
On my visit, smoke covered the caldera completely, making for a very spooky atmosphere. If you're lucky, the smoke will clear and you'll be able to see the turquoise lake filling the crater. Its unreal shade is caused by its acidity levels. The extreme acidity, sometimes with a pH as low as 0.5, is caused by hydrothermal waters rising from the magma chambers below.
The most unique feature is the lake-side solfatara. This is a geological phenomenon where sulphurous gasses emerge from vents in the caldera and, on meeting oxygen, burn with a neon blue light.
I thought my wake-up call was early, but my guide explained that sulphur miners arrive at 2am to begin work. Descending steep paths right down into the volcano, they hew chunks of sulphur before carrying it away in baskets on their shoulders. It's dangerous work. Many miners carry more than their own bodyweight in sulphur on the return leg.
Hiking back down the volcano in daylight, I surveyed the surrounding landscape. It was covered in a lush blanket of trees and shrubs. Mineral-rich volcanic ash breaks down into the soil creating some of the most fertile land on earth.
Enjoy a volcano-cooked dinner at Mount Batur
On the island of Bali, Mount Batur juts above a landscape pockmarked with craters from countless previous eruptions. It currently sits between two merged calderas containing a crescent-shaped lake. From the viewpoint you can see numerous small villages and roads weaving their way around the lake, drawn by the populous fish and clean water.
Bali attracts more visitors than any other Indonesian island, so Batur can get quite busy. My guide suggested we visit at sunset rather than sunrise. The volcano also steams more in the evening, adding to the ambience. The climb is more gentle than other peaks, taking about two hours to reach the summit along well marked paths. From the top you can see the lake and villages stretching across the caldera – a real contrast to more desolate volcanoes.
Whilst waiting for the sun to set, my guide prepared a meal. Gathering handfuls of grass, he placed them into a nearby vent, creating a traditional oven. Gingerly putting my hand in, I could feel the heat from the earth below. A couple of eggs were popped in and, in minutes, we were enjoying hard boiled eggs with our pre-cooked rice and noodles. For dessert we enjoyed cooked bananas served with chocolate.
Sleep at the foot of an active volcano on Krakatoa
In my opinion, Krakatoa is the most unique volcano you can visit. On the hour and a half boat journey from Java's mainland, my guide explained the history of the volcano. Once a large island, in 1883 a massive eruption split the island of Krakatoa into four small islands. The noise of the eruption is considered the loudest sound recorded in human history, and the pressure waves were recorded on barometers all over the world.
We were in fact visiting Anak Krakatoa, the 'little child' of the original Krakatoa volcano. As we rounded Rakata, another island fragment of the original volcano, Anak Krakatoa came into view. For me, it's the very image of a stereotypical volcano – a neat cone shape jutting straight up from the sea.
Pulling up onto the beach, my guide began setting up camp. The island is completely undeveloped so we were staying in tents on the coast. Most of the island is covered in barren black volcanic rock but on the east side of the island, a small forest has managed to grow.
Hiking up the side of the volcano, we followed a safe, set route. Aside from a few scraggly trees at the base, we walked through a desolate wasteland. Volcanic rock changes shade with age, scarring the sides of the volcano with lines, marking each eruption. About halfway up, we stopped. We'd reached a viewpoint, the highest we could safely go. Any further, my guide tells me, and my shoes would melt.
We stopped with the smoking peak in the distance, steam coming off the ground a little way in front. For me, the view is one of the best I've seen – a completely undisturbed panorama of Anak Krakatoa's sister fragments dotted in the ocean, with no signs of life.
A worthwhile addition to hiking the volcano, the nearby island of Rakata shelters some dazzling coral. Taking a short boat ride from Anak Krakatoa, we pulled up to the coast of Rakata, which is edged with steep maroon lava walls. Above the water, the lava rock is barren – below the surface, the contrast is stunning. Lava is particularly nutritious for coral, encouraging the vibrant array of coral hiding underwater. Turtles glide over the coral whilst neon stripped angel fish dart in-between.
Add a visit to Singapore
It's possible to fly straight into Indonesia's capital Jakarta, but I'd suggest flying into Singapore. The array of flight options make it more convenient for most, but it also makes a wonderful introduction to southeast Asia. A modern, English-speaking city with a slick transport system, it's an easy place to explore. If this makes it sound a little sterile – it isn't.
It's a city I'm particularly fond of. Singapore may be a modern metropolis, but its skyscrapers are intertwined with temples and colonial architecture. Visit the pastel rows of restored colonial mansions, wander the botanical gardens or sample some of the local dishes in food halls nicknamed 'hawker markets'.
Visit one of Indonesia's beaches
I'd recommend finishing a volcano hiking trip to Indonesia with a few nights on the beach. The beach of Sanur, in the south of Bali, is sheltered by a reef, creating a calm cove. This feeds into the area's general ambience, with relaxed beach bars and some serene sunsets. The food stands out for me, with freshly caught fish sold on tiny stalls dotted along the coast.
If you're looking for a longer beach stay, I'd suggest islands hopping to Lombok, to the east of Bali, with quieter beaches and some luxe hotels.
When is the best time of year for hiking volcanoes?
For the best experience, late April through to October works well as the skies will be clear and there's little rain. The months of July and August can be quite busy, especially at weekends when locals take day trips out to the volcanoes.
What do you need to bring?
When visiting a volcano for sunrise, it can be chilly first thing in the morning, with temperatures dipping to 5C (41F). I'd recommend a warm jacket and lots of layers – it gets warmer quite quickly once the sun is up. A scarf or balaclava is also handy to protect your face from ash in the air if it's windy.
Lava rock is very smooth so can be a little slippery. I would suggest walking shoes with a good grip, and climbing poles to help with steep, uphill sections.
Of course, having your camera close to hand is vital as you'll have the opportunity to capture some incredible images.
Mat Hall is a Travel Specialist for Audley Travel. Audley trips don't come off the shelf – they're tailor-made down to the finest detail. When planning a trip with us, you will speak to a destination specialist who has either lived or travelled extensively within the country or region that you are visiting. They will create a bespoke trip based on your tastes, interests and budget and with an absolute commitment to providing quality travel experiences.
This article was brought to you in partnership with Audley Travel
Read More articles from Audley Travel
A guide to gorilla trekking in Rwanda
Russia for Art Lovers – where to go in Moscow, St Petersburg and the Golden Ring
A first timer's guide to Oman
Pin It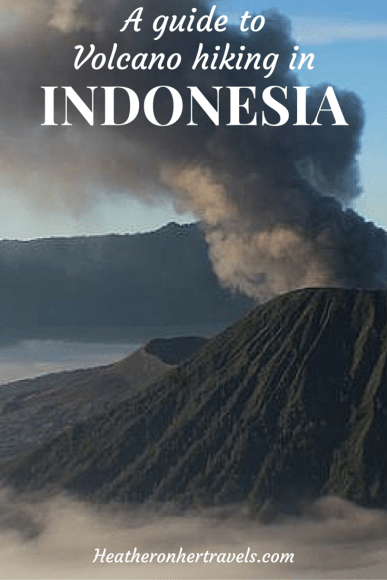 This article is originally published at Heatheronhertravels.com – Read the original article here