September 18, 2013 by Heather Cowper
Filed under CoolTravelGear, Europe, featured, France, Italy, Leisure, Misc, Switzerland, Tour de Mont Blanc, Tour de Mont Blanc, Travel products, video, Walking
When my friend Julia and I started walking the Tour de Mont Blanc three years ago, we weren't convinced that we needed walking poles at all. We'd done plenty of walks around Britain without them and couldn't really see the point. In fact I remember that Julia had to hire one pole from the local ski hire shop in Les Houches, while I had one and borrowed another from Hotel Slalom, which I managed to break before the end of the trip.
Three years on and we are both totally convinced that walking poles are essential on a mountain hike that is as arduous as the Tour de Mont Blanc. In the second year of our walk Julia suffered from altitude sickness and we had to cut short one of our days walking because of it, so she really regretted only having one pole to support her on that trip. Last year I had some inexpensive telescopic poles, but they managed to get wedged together, so that I couldn't pack them down small, and they had to go. This year I was convinced that I needed some quality walking poles that would stay the course and see me a through a few mountain treks in years to come, so I checked out what my local Ellis Brigham store in Bristol had to offer. My eye was caught by a pair of Leki Micro Vario carbon poles which admittedly weren't cheap at around £145 but which had the great advantage of packing down much smaller than anything else I'd seen.
Why do you need walking poles?
Perhaps you're planning a long mountain trek like the Tour de Mont Blanc and are undecided on whether you need walking poles, so let me tell explain why they are essential. Firstly, if you are walking for up to 10 hours a day, carrying a backpack that is 10kg or more, your legs deserve all the support you can give them. The poles spread the load on your knees, legs and ankles through your whole body, so you'll be less exhausted at the end of the day and with less risk of twists and sprains. Secondly, the walking poles help you balance on uneven ground and sleep slopes, when your rucksack makes you top heavy, or you're picking your way across a slippery stream.
Trudge up the mountain for 3 hours or more as we did regularly on the Tour de Mont Blanc and the poles will help propel you up the hill, steadying you on the climb. I remember that when I went Nordic Walking on Dartmoor, it was described as "like walking in 4 wheel drive", which is just the traction you want on an uneven mountain trail. You might think that once you're over that mountain crest, the walk downhill will be a breeze in comparison, but in fact that can be just as tough, if not more so on your knees. The path may be quite slippery with shale or mud and there could be stones or boulders along the way, so you are just as much in need to poles to support your legs on the downhill run.
Why I chose the Leki Micro Vario walking poles
When I looked around the range of walking poles in Ellis Brigham, I knew that Leki were one of the leading manufacturers of high quality walking poles, so I shouldn't have any of the mishaps with breaking or locking poles as I'd experienced in previous years. I decided to try the Leki Micro Vario poles because they have a unique design and fold up into sections for storage, making them some of the smallest and lightest poles I'd seen. We were travelling to Geneva on cabin baggage only, keeping our packs as small as possible, so this was a big bonus, as my poles could easily fit easily into the side pocket of my rucksack. The fold-up design also meant that I could pack up my poles and store them in my  room in the mountain refuges, rather than leaving them in the communal boot area. Although I'd met the most friendly people on the mountain, I did have a mysterious experience one year when I discovered a piece of my pole had gone missing, so I was a little wary.
How to assemble your Leki Micro Vario Poles
You may think that it would be completely obvious how to assemble a pair of walking poles, but I found that my Leki micro vario poles had a locking button that was hidden when the poles were broken down, and I puzzled for quite a while to work it out, so I've made the video below to show you how.
First fit the two lower sections that are joined by cord together
Next extend the third section until a small metal button clicks into place to secure the whole pole firmly
Extend the fourth upper section until you have it at the correct height, marked by the rings on the pole, then push the locking lever down against the pole to secure
Finally adjust the wrist straps by pulling the top strap upwards to flip up the locking mechanism, adjust the strap length from the underneath and then flip the locking mechanism back down to secure.
I hope you find the video below useful, about how to assemble your Leki Micro Vario Walking Poles
If you can't see the video above about the Leki Micro Vario walking poles, watch it on my blog here or on Youtube here and you can subscribe using the button above.
Subscribe to all my videos in I-tunes
If you enjoyed this video, check out the others in my Video archive
Another great feature of these poles is the grip handle which was extremely comfortable with an egg shaped top that fitted into the palm of your hand and an equally comfortable shaped grip with soft wrist supports.
Who are these poles good for?
I should mention that at around £145 the Leki Micro Vario poles are at the expensive end of the range of poles stocked by Ellis Brigham. There are plenty of options for poles from Leki and other manufacturers, but none that pack so small and light. If you are not a regular hiker and plan to do the Tour de Mont Blanc or a similar mountain trek as a one-off, then I would probably buy some walking poles at the cheaper end of the range. However, for frequent walkers and those who like to travel light, the Leki Micro Vario poles are an excellent investment, the sort of kit that is always a pleasure to use. These poles are also great for those who combine hiking with climbing and need poles that will pack away easily into a rucksack pocket when they need their hands free. Whatever your budget,do make sure that you have walking poles of some sort on the Tour de Mont Blanc as it's an arduous trek and you really do need them.
The Leki Micro Vario poles are made from carbon for minimum weight with maximum strength. They pack down to around 38cm and extend from 110cm to 130 cm in height. The poles feature the Leki Aergon grip which allows a range of gripping options, with a wrist strap adjustment that is easy to use, even when wearing gloves. The speedlock, external locking mechanism allows the height of the poles to be adjusted easily and securely. The poles also have replaceable metal tips in case one gets caught or breaks. These poles retail at around £145 for the pair, but other walking poles are on sale from £50 per pair.  Thanks to Ellis Brigham who gave me a pair of Leki Micro Vario Carbon Poles to try for this review and specialise in all kinds of Mountain clothing and equipment.
You'll also be subscribed to our free monthly newsletter for great travel resources, news and offers, but you can unsubscribe at any time and we'll never share your e-mail.
More great gear for the Tour de Mont Blanc
How to choose the perfect hiking boots for the Tour de Mont Blanc
The mountain clothing you'll need for treking on the Tour de Mont Blanc - video
What I packed for my mini Tour de Mont Blanc – video
This article by Heather Cowper is originally published at Heatheronhertravels.com - Read the original article here
You'll also find our sister blog with tips on how to build a successful travel blog at My Blogging Journey
 Don't miss out – subscribe to Heather on her travels
September 14, 2013 by Heather Cowper
Filed under CoolTravelGear, Europe, featured, France, Italy, Leisure, Misc, Switzerland, Tour de Mont Blanc, Tour de Mont Blanc, Travel products, Walking
Sometimes on the Tour de Mont Blanc I felt like a mountain goat, leaping from rock to rock down a steep path made up of glacial moraine. At other times, my feet felt like lead weights as I toiled up a never-ending zig-zagging path to reach the mountain refuge at the end of a 10 hour day. Either way, I was very glad to have a decent pair of walking boots like my new Berghaus Explorer Light boots from Blacks to keep me company on the trail.
My last pair of hiking boots had certainly earned their keep. Over the last few years they'd taken me around three-quarters of the Tour de Mont Blanc circuit and were still looking fine on the outside, but inside the heel lining was wearing thin and the bones of the boot were starting to poke through the padding with an increasing risk of blisters. My boots made it through last year's walk mainly because I covered up the sharp edges with plasters, but this year I didn't dare risk that again. It was definitely time for a new pair of walking boots. Fortunately Blacks, the UK specialist in outdoor clothing, came to the rescue with an offer of a new pair of boots to help me finish my Tour de Mont Blanc, but now I needed to choose which of the many options would be perfect for the Alpine trail.
Boots with ankle support
Fortunately I'd had the benefit of three previous years walking in the Alps so I knew what my boots would have to cope with; Dusty dry paths that wind uphill through the forest; Boulders and stones of glacial moraine; Stony paths with rough steps leading steadily upwards; stepping stones to cross fast flowing mountain streams; Slippery shale, uneven turf, bare rock, even occasionally patches of snow! My boots would have to cope with all these different mountain terrains,
To protect against twisted ankles on uneven paths, I knew I'd need boots that had some good ankle support. I've read people questioning whether you can get away with trail shoes on mountain walks like this and of course the TMB Ultramarathon runners do the whole thing in lightweight trail shoes. I also think that a tough pair of trail shoes or walking shoes with minimal ankle support are fine if you're on holiday in the Alps and just want to do the odd day 's walking, perhaps getting a cable car up to the top and walking for a few hours down to the valley. However, for those doing the whole Tour de Mont Blanc which is a 10-12 day trail, I would strongly advise a robust pair of boots with ankle support. When you're walking for up to 10 hours a day, for many days in a row, on all terrains and in all weathers, your feet will thank you for it.
Boots that are light-weight
When you're carrying a 10kg pack for long walking days, the last thing you want is to feel that you're carrying heavy weights on the end of your legs. When I was trying on boots, I was conscious of weight, going for boots that were a combination of leather and mesh fabric, lined with Gore-Tex. If you are going in for serious mountaineering you may need something heavier weight such as an all leather boot,  but my Berghaus Explorer Light boots were the ideal combination of robust support without weighing me down. The combination of leather and fabric was also ideal for summer walking as your feet can get pretty hot and sweaty, especially when the sun is shining (as you hope it will be).
Boots that are waterproof
We'd had fantastic sunny weather on our previous walks on the Tour de Mont Blanc, so my boots had not been heavily tested on the waterproof front. However, if we'd experienced several days in a row of rain which can easily happen, I'd have been very glad to have a pair of boots lined with Gore-Tex or other breathable, waterproof membrane. The nearest my boots came to getting soaked was when I slipped crossing one of the shallow streams, but as I jumped out the water ran off my boots in a very satisfying way. My daughter when treking in Nepal on a school trip during the monsoon, found that the only parts of her body that stayed dry were her feet encased in Gore-Tex lined boots. She was most scathing about the so called waterproof jacket I lent her, but that's another story. You will pay a premium for Gore-Tex branded boots, but look out for boots that use similar unbranded waterproof membranes that can be more affordable. The key thing is that you need your feet to stay dry.
Finding a hiking boot that fits your feet
It's important, when choosing a new pair of walking boots, to try on as many different pairs as you can before making a choice. Make sure you take a pair of walking socks when trying on in the shop (who wants to share socks with a stranger's sweaty feet?) In my local Blacks store in Bristol,  I tried on as many different styles and sizes as were available and found that different brands had different fits – some seemed narrow in the toe while others were roomy. My normal size 6 was fine in some styles of hiking boot, while in others it was too tight and I had to move up a size. I would not even consider any boot that you can feel rubbing or is uncomfortable in any way when you first try it on – life is just too short. If you can feel it in the shop, believe me it will be ten times worse after a long day on the trail. By trying on lots of different styles you will find a boot that feels instantly comfortable when you put it on, and for me these were the Berghaus Explorer Light Gore-Tex boot.
How did I get on?
My boots felt comfortable from day one, but I have to admit that by day 2 and 3 I was starting to feel areas on my toes and heel that were starting to rub. I think that this was probably not the boot's fault as I should have allowed some more time to wear them in and let them mould to my feet by wearing them on my walk to work, or even around the house. I managed to stop the blisters developing by wrapping all the sore areas in plasters, especially the specialist Compeed padded heel plasters that I'd brought with me and were worth every (expensive) penny. By taking this action I was able to prevent painful feet and my boots and I are still the best of friends and ready for the next mountain adventure.
A good pair of hiking boots will typically cost between £80-150 and if you're doing a long distance hike like the Tour de Mont Blanc, this is one item of kit where I wouldn't economise. If the boots that feel most comfortable to your feet are at the higher end of the price scale, I would buy them and scale down the costs in other areas. After 10 days walking your feet will be thanking you for choosing the best you can afford and your boots should last for years.
My Berghaus Women's Explorer Light Gore-Tex boots cost £100 at Blacks, the UK online and high street retailer who specialise in Outdoor Clothing for walking and hiking. The boots have a substantial rubber sole for good grip, suede and mesh fabric upper and are lined with a waterproof Gore-Tex membrane. As the name suggests, the boots are lightweight, yet provide good ankle and foot support and are ideal for walking in warmer climates. Thanks to Blacks for providing me with a pair of boots for this review.
You'll also be subscribed to our free monthly newsletter for great travel resources, news and offers, but you can unsubscribe at any time and we'll never share your e-mail.
More tales from the Tour de Mont Blanc
Tour de Mont Blanc Diaries – Courmayeur to Chamonix and over the pass into France
Tour de Mont Blanc Diaries – Champex Lac to Ferret and a walk in the woods
The mountain clothing you'll need for treking the Tour de Mont Blanc – video
This article by Heather Cowper is originally published at Heatheronhertravels.com - Read the original article here
You'll also find our sister blog with tips on how to build a successful travel blog at My Blogging Journey
 Don't miss out – subscribe to Heather on her travels
Laptops. They are amazing at all sorts of things, but being robust is not necessarily one of them. And if you are the sort of person who finds yourself doing things a little more extreme than your laptop might otherwise enjoy, then you probably want to ensure that you have a way to keep your equipment safe. Enter the Peli ProGear U100 Elite Backpack – designed to keep your laptop safe and sound in all but the most extreme of environments. Let's see how it stacks up.
What is it?
The Peli ProGear U100 Elite  is a day pack sized backpack with a carrying capacity of 16 litres. More than enough room for use as a weekend bag to include some clothes or tech accessories, or for your commute to work including maybe some gym kit. On the other hand, if your job entails it, you could jump out of a plane and into some of the more hostile environments on earth with just some survival essentials packed away.
This bag is designed to handle a lot. The feature that separates this bag from other, more run of the mill daypacks, is the integrated compartment constructed from ABS thermoplastic, which is both watertight and crushproof. This has interior dimensions of 39.3 x 26.7 x 3.8cm – meaning it will fit everything up to a 15" laptop, and some 17" Apple models, such as the Mac Book Pro. Said part of the case is wholly separate from the other three compartments, and carries the promise that you can immerse it in water up to a metre in depth for 30 minutes without problems, plus it is designed to withstand crushing, heat and dust, with an IP rating of 67. Not sure what that means? An IP67 rating means the compartment is totally protected against dust, and is protected against the effect of immersion between 15cm and 1m (presumable also less than 15cm!) for up to half an hour, guaranteed.
Unfortunately I couldn't find out quite how much crushing or heat it is designed to stand up to. ABS thermoplastic generally has an operating temperature range of –20 to +80 C, so this should be able to take quite a bit, and it certainly seems incredibly solid and able to withstand a fair amount of rough and tumble. This is one solid feeling bit of kit.
Other features
The laptop compartment is very easy to get into and out of, with a TSA approved top loading latch to access it. The compartment also comes with a number of foam inserts so you can ensure your laptop has a snug fit. This backpack offers more than just that solidly built compartment. As well as a main compartment for your bits and pieces, there is also a front pocket which features an impact resistant design – a solid polypropylene cover providing the protection in this case. This is labelled as being designed for tablets, but in testing I found that it was large enough to take anything up to a 12.5 inch ultrabook. This part of the pack also features numerous zippable pockets and areas where cords, cables, or other accessories could be stored for easy access. It's well thought out and a real bonus section.
On the side of the pack there is a "hidden compartment", which when unzipped reveals a mesh water bottle container. This is another nice feature to have – you can carry water if you want to, but if you don't, you don't have mesh sticking out of the side of your bag to snag on the environment. Between the front impact resistant tablet section and the larger "clothing" compartment, there is another top accessible compartment which is more shallow than the other areas and ideal for storing things you want to get at more quickly – maybe a water bottle or emergency poncho. You never know!
So that's a total of four separate compartments, and a side pocket for the water. What else does this pack offer?
Well, the main body of the pack is constructed from 1000 Denier Kodra Nylon, which is tough and water resistant. It has a rubber handle at the top of the pack for when you don't want to sling it on your back, and the bottom features expandable sling storage for say a roll mat.
The last couple of features focus on comfort – the back is curved to fit your back and naturally has foam padding and air channels to keep you cool, plus there is a strap for the sternum to help with managing the load.
Putting it to the test
The main feature of the pack is of course the waterproof compartment. To see how this stood up to testing, I decided to sacrifice my venerable Samsung NC10 netbook, popped it in the compartment, and chucked the bag in the bath, which in my case is around half a metre deep. I left out the bubbles. After half an hour, the bag was retrieved, with everything soaked through apart from that compartment, and my netbook ready to face another day. Bath 0, PeliPro U100, 1. I'm confident that in normal usage, such as a rainstorm, or a river crossing (river crossings are part of your normal day, right?), this compartment would stay dry.
As a backpack, the Peli ProGear U100 Elite is certainly comfortable, with that curved back really creating a snug fit. The only problem is weight – by itself the pack weighs nearly 4kg, or 8lbs. Once I added in some gear, it was certainly quite a load on my back. Manageable, but I'm not sure I'd want to be hiking for prolonged periods with that much weight strapped to me, although it would be fine on a bicycle or motorbike.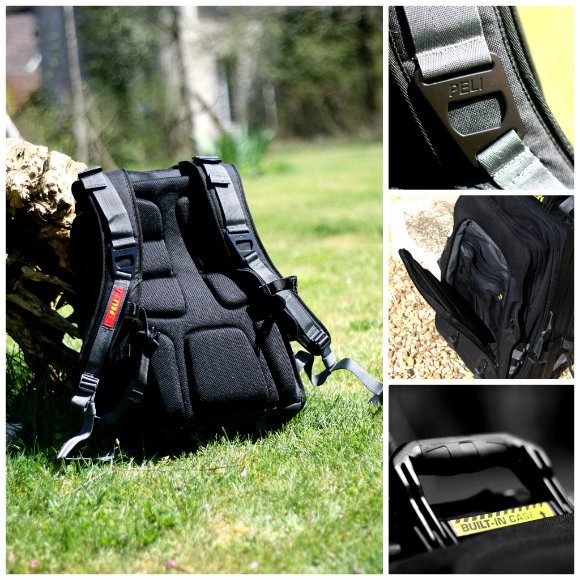 Things to consider
As mentioned above, this pack is no lightweight. The main feature – that laptop compartment – adds a fair bit of weight to the pack. So unless you are fairly strong, it might not be ideal for prolonged use. The other thing to remember is that whilst the water and crush proof compartment is, well, water and crush proof, the rest of the pack isn't. So if you immerse it in water, or drive a truck over it, only the compartment itself will remain safe. The rest of the pack is water resistant, so a rain shower will be fine, but it likely won't fare so well in other scenarios This may seem obvious, but it's one to bear in mind.
Our recommendation
If you have a laptop that you absolutely must cart around with you, and don't want to invest in one of those insanely expensive ruggedized laptops that are often underpowered, then this pack is the answer. It would be ideal for use on a motorbike, or on a cycle commute to work – although you'd want to get a proper rain cover for it so the rest of your stuff doesn't get soaked through. Also, if you are going into the back country, and are planning on taking expensive equipment with you, then this bag could be a saviour when you find yourself facing a river crossing, bear attack or unexpected downpour.
For longer term travel, the weight would be a definite consideration. If you need superior protection for your kit though, I'm happy to recommend the Peli ProGear U100 Elite Backpack – it may not be a cheap piece of kit, with a retail price of over £200 or $300, but considering the value of what you are likely to be putting in it, it could easily pay back the investment should anything untoward happen.
For more information about the Peli range of waterproof backpacks and cases for your next adventure visit the Peli ProGear website. Peli ProGear kindly gave us a sample for this review.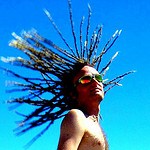 Our guest reviewer, Laurence Norah is a traveller, writer and photographer, who spends much of his time musing on his travel and photography blog: Finding the Universe. He's happiest behind his camera viewfinder on top of a mountain, or enjoying a chilled beer somewhere. If you bump into him, say hi, and steer him away from the edge! You can also find him on Facebook, Instagram and Twitter
Photo Credit: All photos by Laurence Norah of FindingtheUniverse.com
This guest review is originally published by Heather Cowper at Heatheronhertravels.com - Read more travel articles at Travel Blog Home
You'll also find our sister blog with tips on how to build a successful travel blog at My Blogging Journey
 Don't miss out – subscribe to Heather on her travels