Think of Kenya and you no doubt picture prides of lion prowling open grassland, giraffe grazing on acacia leaves and elephant cooling off in waterholes. Safari rightly plays a huge part in most Kenya trips, but your experience can be further enriched spending a few days at Free the Children's Me to We initiative.
Operating just outside of the Masai Mara National Reserve, the initiative supports local communities in a variety of ways, from educational and medical development to hygiene around the home. During your holiday with Audley Travel, you can get involved in some of its projects allows you to contribute to sustainable change and make a real difference to people's lives, as Mark Gillies, East Africa Specialist at Audley Travel, explains.
About Me to We
Me to We itself is a social enterprise that was established by Canadian charity Free the Children. It allows visitors and volunteers to access and experience the charity's development projects in Kenya and seven other countries around the world.
This can include anything from acquiring clean water and improving access to medical facilities to smoothing the way for women to make a living for themselves. It can also involve setting up schools for girls who wouldn't otherwise receive secondary education.
In Kenya, Me to We is run from Bogani Cottages & Tented Camp – a safari-style camp just north of the Masai Mara. Here, visitors not only sleep and eat, but undertake activities beneficial to the local community. They might find themselves helping to build health centres, or collecting water for 'mamas' (local women).
The experience
When I initially heard about Me to We, I was a little cynical. Over the 18 years that I've regularly visited East Africa, I've seen a number of community projects set up with good intentions, only to fade away a few years down the line.
I was therefore taken by surprise when I finally visited the initiative with Audley Travel. The extent of local support for Free the Children's work is exceptional, and a testament to their achievements. Setting realistic aims, their fairly simple ideas have reaped extensive results in many areas of local life. Not only this, but the positive effects have been maintained over the 15 years they've been operating here.
What I liked about the Me to We experience was the feeling that you're an active participant in the work, rather than a passive bystander. You're right there digging gravel, pushing wheelbarrows and carrying tools. It's about getting dirty and speaking to local people, whose gratitude is shown in their warm welcome and wide smiles. Speaking basic Swahili myself, I can usually tell when greetings are genuine or simply out of politeness. But everywhere I went here, people's pleasure in seeing me was unmistakable.
Activities
During your stay, you'll be in a group of around 12 – usually a mix of ages, from families with children to solo travellers and retired couples. Together with a Maasai guide and a Me to We facilitator, you'll engage in a number of different activities.
During my time at Bogani, I helped to build an accommodation block for doctors. Contributing to something I knew would be appreciated by the community was really rewarding. I was also able to learn more about the project by talking to Me to We volunteers and local people as we worked together.
I visited the home of Mama Joyce, who shared her beading techniques with us. Like many other mamas, she's able to generate an income from her craft to support her family. Previously, women here were completely dependent on men to supply food and money. Yet with the help of Me to We, they've been able to learn a craft and sell their products to a wider market.
Mama Joyce was also happy to answer any questions we had about village life, and in exchange for her time we collected water for her from the Mara River. While only 200 m away, carrying heavy bucket loads of water was quite a challenge, and was yet another way for us to appreciate the rigours of daily life here. Together we were able to collect enough water to last Mama Joyce at least three days.
Another activity I enjoyed was venturing to a local market, armed with some Kenyan shillings and a list of items that the village needed. Strolling through the stalls displaying fruits, fresh flowers and woven baskets, I bartered with the market sellers while soaking up the atmosphere.
Back at the camp, you can try out some of the traditional weapons used by Maasai warriors under the tuition of Maasai field guides. These include spears, throwing sticks, and bows and arrows, which you use to hit a target. It's a fun way to learn about Maasai culture in an informal way. I was even given my own throwing stick as a keepsake, and it now sits proudly in my home.
Kisaruni All Girls Secondary School
By far the best thing I did was visit Kisaruni All Girls Secondary School. Opened by Free the Children in 2011, it offers hundreds of girls the chance to further their education. In Kenya, secondary schools are unaffordable for many families, and boys have priority.
All of the young women I met here were incredibly inspiring. Seeing their passion for education and listening to them talking about their aspirations to be doctors, engineers, nurses and accountants was really eye opening. I was left in no doubt that most of them would achieve their ambitions.
We were given a tour around the school, not by teachers, but by the head girl and two prefects. They addressed us confidently as they showed us the building's facilities and spoke about the school's values.
One thing that stood out was the school's efforts in promoting a sense of community and bridging differences between the local Maasai and Kipsigi cultures. The contrasting lifestyles of these two peoples (Kipsigi hold areas of land that they cultivate, while Maasai move around with their livestock) have been the cause of bitter feuds and violence for many years. But in this school, pupils celebrate what unifies them.
The hard work of the pupils, teachers and Free the Children/Me to We has also paid off in the girls' academic achievements. 2016 saw the very first year group to pass through the school graduate with the highest marks in the whole of Kenya.
Bogani Cottages & Tented Camp
Situated around a two hour drive north from the core area of the Masai Mara and an hour's light aircraft flight from Nairobi, the camp is surrounded by open farmland dotted with small villages. The tents are comfortable, with electricity, hot showers and flush toilets, and there are several cottages to accommodate families.
Buffet-style meals, consisting of European dishes with the occasional local delicacy, are served in the camp's main communal area. Something I always remember about the camp is how involved the catering staff are. Unlike in many safari camps, where they're friendly but unobtrusive, at Bogani they're very much a part of the conversation. They'll greet you, ask about your day and proudly introduce the dishes.
Combining Me to We with safari
A Me to We stay works well with a safari in the Masai Mara National Reserve. Both are very powerful but completely different experiences.
Me to We gives you the opportunity to add to a very positive story of development within Kenya. You learn a lot about yourself and your travel companions, as you're taken out of your comfort zone and have to turn your hand to things you wouldn't normally do.
A short drive allows you to enter an entirely different world. A safari in the Masai Mara is all about those close encounters with wild animals – watching lion prides lazing in the sun and wildebeest frantically crossing the wide and fast-flowing Mara River.
A huge grassland area in the southwest of Kenya, between July and October the Masai Mara plays host to the Great Migration. This is a wildlife phenomenon where millions of wildebeest, zebra and antelope follow the rains, attracting predators such as lion, leopard and crocodiles.
The reserve is also home to the Big Five (lion, leopard, rhino, elephant and buffalo), along with cheetah, hyena and a variety of birdlife.
Along its edges are private conservancies where many of the camps and lodges are based. Their experienced and knowledgeable guides will lead game drives and walking safaris through the open grassland. In the evening, you'll share candlelit meals beneath the stars.
Getting there
After flying to Nairobi for your holiday with Audley Travel, a Me to We facilitator will meet you and transfer you to a hotel for the night. The next day, you'll take an hour's flight by light aircraft to the Masai Mara. An hour's drive past fields of grain and rural villages will see you reach the camp.
Practicalities
A trip combining Me to We and a safari suits anyone with an interest in wildlife, Maasai and Kipsigi cultures, or social development and conservation issues. It's also for people who want to experience what life is really like in rural Kenya away from the regular tourist spots.
Families are well catered for, with all guides speaking English and activities offered specifically for children. It's also easy and safe to travel solo: you'll stay within your group once you arrive and the journeys are all escorted.
July to October is the best time for safaris in the Masai Mara as the Great Migration is in full swing and temperatures are comfortable. The only time I wouldn't recommend visiting is between the end of March and May, when rain is heavier and more frequent.
About Mark Gillies
Mark Gillies is an East Africa Specialist at Audley Travel. His first experience of the region was in 1998, when he spent three months working as a research assistant on a biological survey programme in southern Tanzania. There hasn't been a year since that he hasn't been back to Africa, whether for work or adventure.
It was while working for a travel company that he encountered Kenya and grew to love its wildlife and its people. Since joining Audley, he's visited Kenya, Tanzania, Rwanda and Uganda, furthering his passion for the region.
This article was brought to you in partnership with Audley Travel
Read More articles from Audley Travel
A guide to volcano hiking in Indonesia
A guide to gorilla trekking in Rwanda
Russia for Art Lovers – where to go in Moscow, St Petersburg and the Golden Ring
Pin It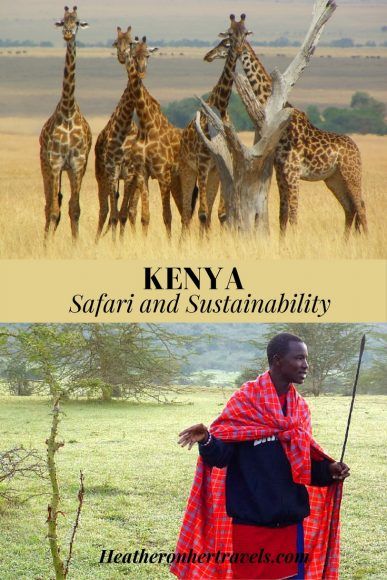 This article is originally published at Heatheronhertravels.com – Read the original article here
I've been to India three times now but not once have I had my photo taken in front of the Taj Mahal. I haven't visited the pink city of Jaipur or floated on the backwaters of Kerala. It isn't that I wouldn't love to do any of these things, just that my trips to India have been for a different purpose.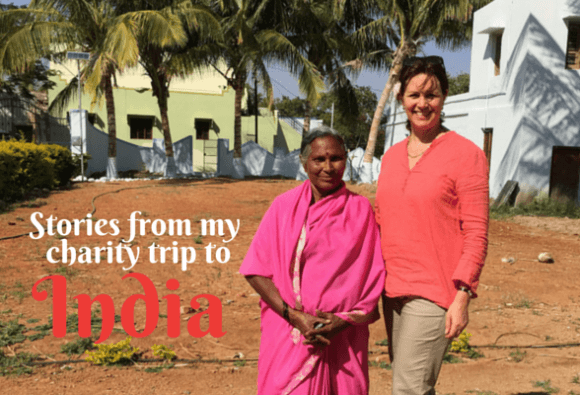 In February I was in India to visit and support a small charity I founded through my church, to see how the money we sent had been spent to help the lives of the poor in the central state of Andhra Pradesh, a part of India where tourists rarely go. Although we met many people who have very little, who live off a daily wage of £1 a day, this was a visit filled with joy and I'd like to share with you some of the stories from my visit.
1. A feast day dinner at the Don Bosco house
Barely had we arrived in the small town of Ananthapur and checked into our hotel, than we were taken to an evening event for the feast day celebrations at the local Don Bosco house. This congregation of priests and nuns from the Salesian order work with young people, especially street children. Ours was the last of many cars parked in the drive, since nuns and priests from the whole area had been invited.
We stepped over beautiful coloured chalk designs on the ground outside the house and arrived just as mass was ending. In true Indian style the altar at the end of the room was garlanded with tinsel left over from Christmas, coloured fairy lights and bright flower arrangement.
After the lengthy vote of thanks the chairs were rearranged and pans of rice and food laid out on a long table so that all the nuns and priests and other guests could queue to get their dinner. As we western guests couldn't possibly be expected to eat with our fingers, a table was brought and a selection of the dishes laid out in front of us with knives, forks and spoons.
We tucked into pilau rice, a fish curry, curds and chapatis, although I noticed that a dish of plain mashed potato, green beans and carrots had thoughtfully been added just in case the spicy food was too much for our sensitive palates.  We shook hands and chatted with many of the nuns and priests who all welcomed us and wished us Happy Feast day.
2. A memorial mass in Ananthapur
On Sunday we were up at 6am to attend the 7.30am mass with our host, Father Pratap, at Our Lady of Mount Carmel Church. We had timed our stay to include a Sunday since we wanted to have a special mass in memory of two special friends. My friend and neighbour Marilyn had been with us on a similar charity visit 2 years ago but had died suddenly a few months later, and the son of one of the charity sponsors, Christian, had also died suddenly at a young age, so we had brought photos of them to put at the front of the church.
Robert, my fellow trustee and Marilyn's husband had joined me on this trip, and we were ushered to sit on plastic chairs in the middle of the church. Behind us were wooden benches where the nuns and older people sat, while in front of us and on the right, ladies sat on the floor in their colourful Sunday-best saris, with younger men and boys sitting to the left. At the front, the choir performed using a keyboard and microphones, with plenty of music throughout the service although no hymn books were in evidence, since everyone seemed to know the words.
After a beautiful commemoration service, Robert and I stood outside the church and gave bags of sugary sweets and snacks in plastic wrapper to the congregation as they came out of church. Later during breakfast in the parish house, we talked about Robert's late wife, Marilyn and Father Pratap told us how sad the people at Nandikotkur had been when they heard of her death. They had remembered her friendliness and spirit from our previous visit and had held a memorial mass at the same time that we were having the funeral in Bristol.
3. Opening the water purification plant
One of the projects we had come to see was a water purification plant that had been constructed with funds raised by friends of Marilyn at the local leisure centre. The water is pumped up from bore wells deep in the ground but it needs to be filtered and purified before it is good to drink. The alternative for local families is to either buy filtered water or to rely on the piped town supply which is not always clean for drinking. Now with the filtered water, the 3000 children on the school campus could be provided with clean, filtered drinking water, which would be distributed to points around the school for children to use.
During a short ceremony with much laughter and photographs, we cut the ribbon to open the filtration unit and then pulled back the curtain over the plaque. We cracked small, young coconuts on the step in front of the water unit, an Indian tradition since the coconuts are a symbol of purity and good luck. The unit was officially open and after the engineer had made a few final adjustments, the tap was ceremoniously turned on and water flowed into the plastic bucket.
4. Schoolgirls dance for us and we try a few Bollywood moves
From our previous visit we'd learned that whenever you visit a school campus some entertainment is laid on to entertain the honoured guests. Garlands of flowers are put around your neck and votes of thanks are given by your hosts. If you visit India on this kind of trip we'd learned that you need to be prepared to be handed the microphone and make an impromtu speech to a whole school at the drop of a hat!
After opening the water purification plant we were entertained with dances by the 40 schoolgirls who stay in the school hostel on campus, since their villages are too far to come each day. Part of money raised through our charity goes to support these hostels which ensure that even children from remote villages don't miss out on their education.
We were treated to Bollywood style dances, local village dances in which some of the girls were dressed as men with painted on moustaches, and a graceful rainbow dance. Of course we weren't to be let off as mere spectators and were dragged up onto the dance floor to much hilarity as we tried to imitate the dance moves and generally made fools of ourselves.
On another occasion we visited the campus of St Anne's school on the outskirts of Ananthapur to find 300 girls seated in a square in the school playground to give us a school performance. Among the dances was one by girls dressed in white, orange and green, the colours of the Indian flag who danced to a patriotic song about making a better India of the future.
Once again the microphone was handed to me and seeing so many eager, bright girls before me, I gave an off the cuff speech on the importance of education for girls and commended them to work hard for their own future and that of their country. The School Principal followed with a speech in the local Telugu language, translating some of my points about the importance of education for girls.
Afterwards we had an interesting discussion with the School Principal about the future of these school girls to understand why many get married so soon after leaving school. The Catholic schools which are run by nuns are highly valued by parents who want a protective and safe environment in which their daughters can learn. Most girls like to stay close to their families who are concerned about their safety and security, so they favour local colleges for further education and rarely go out of the state. The government is discouraging the dowry system and it is now illegal to insist on a dowry but of course most parents want to give their daughter a good start in life and this can be expensive, leading to loans and debt.
5. I meet my sponsor child
On my previous visit 2 years ago I had met the children that I sponsor, Nileema and her brother Pavan, and once again they had travelled by bus some distance to meet us with their father – you can read about our last meeting here. They really did not look any older than last time I had seen them, and we sat in the parish house and chatted with the help of Father Pratap to translate.
I showed them photos of my family and leafed through a book with photos of Bristol. There's a limit to what you can say when you don't speak each other's language but my experience is that smiles and pictures go a long way. I presented Nileema with some earings that I bought at the local jewellery store and the next morning when we saw her again she was proudly wearing them. It was one of the highlights of the trip to meet the children whose education I help with and feel a personal connection between our families.
6. Lunch and tea with the nuns
Whichever school or campus we visited there was always a house of nuns who would have lunch or tea waiting for us. Everything was prepared with great care, with treats of fried chicken or Indian sweets to tempt us and we were always welcomed with great kindness. Normally each house would have a community of around 6 nuns with the younger ones cheerfully running around and organising the meal. In return we would take them gifts of scented soaps or sweets that we'd brought from England (thankyou M&S!).
In India the nuns hold positions of respect and responsibility; they are nurses, teachers and school principals. Unlike the European countries where few young people are coming forward to serve as nuns and priests, in India there is no shortage. Because the nuns and priests can work in different regions of India, with different regional languages, they all learn English and use it as their lingua franca. I think if I were a girl from a poor background who didn't fancy an arranged marriage, it would be quite an attractive career choice seeing the responsibility that these communities of nuns hold and the great work they do.
7. Meeting sponsor children
When I first met Father Pratap through my church in Bristol, he was appealing for people to come forward and make regular donations to sponsor the education of children from poor families in his parish. We decided to sponsor a child as did other families and after a while we decided to register a charity to formalise the donations and reclaim tax on them through the government gift-aid scheme.
The Catholic run schools in India are highly regarded and sought after by parents due to their high standards of teaching and dicipline, but they receive little government funding and so parents have to pay a small fee for their children to attend. The sponsoship money that is sent through our charity helps to cover this fee for the poorest families and some of it is also used to fund books and uniforms for all the children.
One of the most enjoyable parts of our trip was meeting these sponsor children and it was very exciting for them also. Before I left Bristol I had a shopping extravaganza buying or getting donated small items of stationary, soaps, toothpaste (thanks to my dentist), pencils and coloured postcards of Bristol so we could show them where we came from. We would put them together so each child we met would have a small package of gifts to take away and they were all thrilled and excited to meet us.
Most touching was when they would give us something back in return and the girls you see in the photo gave me a rose clip for my hair which you can see me wearing. Luckily Father Pratap was there to translate for us, or the delights of the Clifton suspension bridge and the Bristol cathedral, which we showed them pictures of would probably have been lost on them.
8. Drilling bore wells for irrigation
Father Pratap's jeep took us down narrow roads, surrounded by fields, when we were met by a couple of motorbikes that had come to meet us. They were driven by the farmers who had benefited from two different bore wells that had been sponsored, and the farmers led us on to the fields where they were located.
Father Pratap explained to us how difficult it can be to drill a bore well, since despite employing a water diviner to advise on the best location, there is no guarantee that you will hit water or how deep you will need to drill. Luckily both these wells had hit water but both were currently capped off awaiting an electricity supply which in return required a licence from the local municipality with all the paperwork and bureaucracy involved in India.
When we had visited the villages 2 years before, they were only receiving power for part of the day, which was sometimes cut without warning. Recently things seemed to have improved and the villages were currently getting 24 hours of electricity to their houses, but the agricultural supply was limited to around 3- 4 hours in the day and night time. This meant that the water could only be pumped during those hours, limiting the area of land that could be irrigated. This was a big lesson for me in the politics of infrastructure. Here were we raising money to fund these wells, but perhaps if the government could provide a more consistent electricity supply, they could be used to irrigate twice as much land and feed two families instead of one.
Next to our currently dry wells, we saw another that was gushing water which flowed along channels into the field of groundnuts. We hoped that our sponsored wells would also look like this once they get a power supply. The main crops in this arid area are groundnuts, maize and sunflowers, while if there is a constant water supply more high priced commercial crops such as cotton and chilies can be grown that will fetch a higher price. One well can really transform the fortunes of the family it supports and Father Pratap told us that when these farmers struck water, the celebrations were going on well into the night.
9. The wedding cake church and a mango plantation
The first time I visited Father Pratap in his parish at P. Yaleru, he had recently completed the construction of a new church to replace the old one that was crumbling. Due to the tiered design, we jokingly called it the wedding cake church, and it stood up above the village houses and could be seen from miles away when you approached the village.
On this visit we visited P. Yaleru again and passed by the Little Flower primary school which was run by a nun and two teachers. This was originally a government run primary school but all the teachers had retired and the government no longer supported it, so had been taken over by the church to provide education for the local children.
We walked past the school to the field where a mango plantation had been planted several years ago, with sponsorship from the charity. Father Pratap had told us proudly then how the plantation produced many lorry loads of mangos which were sold to provide income for education and community projects. On our visit two years ago, the plantation had been thriving but since then there had been no rain and the bore well that was being used to irrigate the trees had run dry.
Luckily the trees were by now well established and looked healthy enough, although Father Pratap told us there were fewer flowers than normal. Plans were underway to drill the well deeper after the summer rains and restore the water supply, so that the future of the mango plantation could be assured.
10. The ladies' tailoring project
In the community hall at Father Pratap's old parish on Nandikotkur we found a large group of ladies in their brightly coloured festival saris and jewellery awaiting us, seated on the floor. These ladies had been studying 6 days a week for 6 months how to be tailors, and we were shown a sample book with doll-sized examples of the clothes that they had made as part of their training.
This was the third group of 15-18 ladies that had been trained and Father Pratap hoped to continue the project with further groups and also bring the project to his new parish if further sponsors could be found. The ladies entertained us with much dancing and singing, together with a skit about women who were running a tea stall but exhorted by their friends to come to join the tailoring project so they could earn a better living.
It was heartening to see the women singing songs of empowerment and know that they would now have the opportunity to earn money to support their families. The tailoring teacher sat on the floor since she did not have the use of her legs due to polio and Father Pratap had sent her for training for a year so she could learn to be a tailoring instructor.
At the end of the entertainment, we presented each of the ladies with a sewing machine that they could take home so that they could take on tailoring work in their neighbourhood. This was their graduation ceremony and we were glad to be there to celebrate their achievement.
11. Visiting Fatima at home
While we were at the parish house, Father Pratap introduced us to Fatima, a Muslim lady who worked for him and her young son who was one of our sponsor children. Later that day, we visited her at home so we could get a feel for how many of Father Pratap's parishioners live.
We stepped inside the one room house where Fatima lives with her husband and son, where everything was neat and clean. There was just space for a bed and a TV with all the pots and utensils on high shelves around the walls. In fact this house is rented and Fatima and her husband do have their own house that her husband built on a small plot that they were given in another part of town.
The problem is that they had to take out a loan to fund the house at a high rate of interest from a private moneylender, since no bank would lend them the money. When they fell behind with the loan the lenders agreed to waive the interest on the loan in return for living in the house themselves. Until Fatima and her husband's situation improves, they won't be able to recover the use of the house they built and the lenders are happily living there with no inclination to move.
12. Visiting the Vincente Ferrer foundation campus
We visited the pleasant campus of the Vincente Ferrer foundation, a Spanish charitable foundation that runs schools for mentally disabled, sight and hearing impaired children and runs a handicraft workshop for disabled women, most of whom had no use of their legs.
We found the ladies making brightly painted Papier Mache toys and animals, plaiting and coiling coloured rushes to make table mats and forming tough leaves into disposable plates that would be used at wedding buffet. We longed to buy some of the colourful moneyboxes and later went to the official shop where they are sold in another part of town.
The mentally handicapped children were so sweet and excited when we went into their classroom, jumping and dancing around for us. The four nuns that we visited on the campus oversee the running of these schools as part of the foundation, although this is not a Catholic institution and in fact takes pains to treat all religions equally, giving help on the basis of poverty rather than religion following the principle of the founder, a former Jesuit priest.
13. At the English medium Holy Spirit secondary school
On our previous visit we had been impressed by the large Holy Spirit English Medium secondary school which is run by the nuns and has around 700 children. In India there are both Telugu Medium schools that teach in the local language and English Medium schools that teach in English. Unsurprisingly, parents favour the English medium schools since their children will learn English and will have better job prospects and opportunities to work in other parts of India.
We toured many of the classrooms and noticed the discipline of the children and their focus on learning. I looked over their shoulder in one classroom and saw that they were doing computer studies, learning in English the theory of things that seemed quite complex to me, which would be followed up with a practical lesson in their computer room.
Although all the children were smartly dressed in their uniforms, I remembered that on our previous visit they had all been wearing their own clothes. The School Principal had explained that during the week they have a day to wear their own clothes which gives them an opportunity to wash their uniform, since most families could only afford one or two sets of school uniform.
As it was lunchtime all the children filed out quietly into the dusty playground and sat under the trees eating their lunch, although as we also sat down to eat ours with the nuns we could hear the noise levels rising as they finished lunch and become more exuberant in their playtime.
If you made it this far in this long article, I thank you for joining me on this journey – what was your favourite story from my trip? The truth is that in this kind of work there is no difference between giving and receiving; they are two sides of the same coin and I have come away from my visits to India far richer than I went.
If you want to help in any small way, I have a paypal account that's just for this UK Registered charity Families Initiative For India (F.I.F.I) – Charity No 1093565 which you can find  here or donate directly via Paypal [email protected] or through the Donate button below.
More India Inspiration
Flying Premiere Class with Jet Airways to India – is it worth it? 
Podcast – my Charity visit to India
Meeting my Indian sponsor child
Planning a trip to India?
Thanks to Jet Airways for providing Heather's flight to Bangalore/ Bengaluru, which made this trip possible. Jet Airways is the second largest airline in India, operating over 300 flights daily to 73 destinations worldwide and fly to Bengaluru via Mumbai and Dehli twice daily from London Heathrow. For more information: Jet Airways website | Twitter @jetairways | Facebook | Pinterest | YouTube | Flickr | Read the review of my Jet Airways flight
Need Airport Parking?
Heather used the Meet and Greet Parking Service at Heathrow airport, booked through APH Parking and Hotels. APH is a multi-award winning company for airport parking & airport hotels, offering airport parking at a range of airports across the UK. APH also offer airport travel extras such as Meet and Greet parking, airport lounge booking and airport hotel stays so you can start enjoying a stress-free holiday before you even take off. Thanks to APH who provided Heather's airport parking on a complimentary basis. For more information: APH website | APH Blog | Twitter @APHParking | Facebook | Google+ | YouTube |
Pin it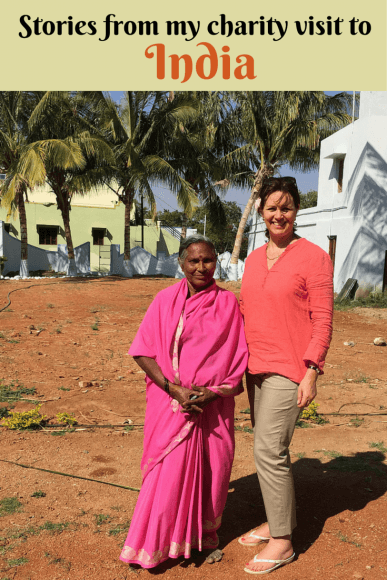 You'll also find our sister blog with tips on how to build a successful travel blog at My Blogging Journey
I'm pleased to be supporting Passports with Purpose in this year's fund-raiser to build three schools and fund literacy programmes in Mali, Africa and I'm teaming up with the Millets, the UK Outdoor Store who've offered me a £150 Gift Card to give away, for you to spend on Christmas gifts for yourself or your loved ones.
About Passports with Purpose
Since it founded in 2008, Passports with Purpose has run an annual fund-raiser, supported by travel bloggers and travellers like you and me, to raise money for a worthwhile cause in a developing country.
You could say that it's our way as travellers to give something back for the kindness and hospitality that we've received on our travels from people all over the world. It's also a recognition of our good fortune, in the standard of living we enjoy and the education we've received, that as global citizens we want to give a helping hand to those who don't take such things for granted.
This year's fund-raiser is to support buildOn, a charity that works in developing countries to break the cycle of poverty through education, building schools and running adult literacy programmes in some of the poorest places on the planet. Through the 2013 Passports with Purpose campaign, we aim to raise $115,000 to build three schools and fund three adult literacy programs in the Sikasso region of southern Mali, Africa. If you need any more convincing, read this article about how a new school helped 8 year old Korotoumou hope for a better future.
How it works
This year, over 70 bloggers have worked with generous travel companies and sponsors to offer prizes on their blogs. You can see all the different prizes on offer by going to the 2013 Prize Catalogue with everything from a stay in a luxury resort to backpacks to GoPro video cameras. You can find out more about each prize by following the link in the catalogue to the website of the travel blogger who is offering that prize.
Once you decide which of the fabulous prize or prizes you'd love to win, you make a $10 donation which buys you a chance to win that prize in the draw that takes place once the event ends on 9 December. For us Brits that's only £6 for a chance to win and of course you can make multiple bids for different prizes as there are so many great travel prizes and possibilities. All the proceeds from your donations this year go to buildOn to build the schools and run the literacy programmes in Mali.
Thanks also go to the global sponsors who have supported Passports with Purpose this year, Expedia, DK Eyewitness Travel Guides, Rough Guides, Collette Vacations, TBEX, Eating London Food Tours, HomeAway, Hostelbookers and Go with Oh.
My Prize – a £150 Millets Gift Card
Which leads me to the prize that has kindly been donated by Millets, the UK Outdoor store that you can win through Passports with Purpose, a £150 Gift Card. This gift card can be spent in any of the Millets stores in the UK, Northern Ireland or Channel Islands on clothing and equipment for your travels or your outdoor lifestyle and you'll find some great gift ideas for all the family. With Christmas approaching, I'm offering some ideas for what's on my family's wish list this Christmas, but do pop into the stores or check the website for more gift ideas. As an additional benefit this £150 gift card can be spent in other travel, outdoor and leisure stores in the UK such as JD, Bank, Scotts, Blacks, Tessuti and JD Pro. (Gift Cards cannot be used to purchase items online). The Gift Card is valid for a 12 month period – for more details see the Gift Card Terms and Conditions.
If you'd like to make a $10 (£6) donation to bid for this great prize to help you with your Christmas shopping or any of the other exciting travel prizes, please go the to Passports with Purpose Prize Catalogue.
So now for some Christmas gift ideas to spend your £150 Millets Gift Card
Gifts from Millets for your trendy daughter
For trendy teens, my daughter picked out some Cebe track ski goggles £30 and Peter Storm Earmuffs £5 to look cute on the slopes this winter while the Peter Storm pom pom hat £12 will keep her cosy on chilly nights when she's out with friends. But looking forward to long summer days the meadow print water bottle £5 will be just the thing for picnics and festivals with some retro sunnies £10 for posing on the beach in Greece.
Gifts from Millets for your cool teenage son
For cool dudes my teenage son who is rarely parted from his music picked out a portable iPhone speaker £13 and headphone splitter £3 to share your favourite tracks with your friends. The Thinsulate gloves £10 will prevent cold fingers on the walk to school, a snow slider £4 because you never know whether it will be a white Christmas and waterproof matches £4 for building fires when training for your Duke of Edinburgh award on Dartmoor.
Gifts from Millets for the Camping Crazy men in your life
For the man in your life who loves camping and the great outdoors, my husband picked out the inexpensive Summit camping stove £10, although secretly he'd love the tip top Jetboil £105 to keep in the car boot for a quick brew. He's dreaming of camping in comfort with the inflatable chair £18 and the Highlander daysack £9 is just the right size for  a map, picnic and waterproof while the maglite torch £30 will be a pleasure to use at home or on the campsite.
Gifts from Millets for Mums on the go
For busy mums on the go, I chose some thinsulate gloves £10 for running and hiking and a Bobble sports bottle £10 that filters your waters to keep you well hydrated. The cosy polar chute £8 doubles as a scarf and bandana while I always like to keep a compact portable umbrella £10 in my handbag to whip out for passing showers. Finally I'm dreaming of picnics with friends on the beach in Cornwall, using these colourful plastic wine glasses £9 to sip my chilled white wine or elderflower cordial with my grilled mackerel off the beach BBQ.
All the gift ideas mentioned can be found on the Millets website.
For more Christmas gift ideas from Millets pop into one of their 78 UK stores or check their website and do head over to Passports with Purpose to make your bid for the £150 Millets Gift Card and all the other wonderful gifts in the Passports with Purpose Prize Catalogue.
This article by Heather Cowper is originally published at Heatheronhertravels.com – Read the original article here
You'll also find our sister blog with tips on how to build a successful travel blog at My Blogging Journey