January 1, 2017 by Heather Cowper
Filed under United Kingdom, Europe, World, featured, Aruba, Austria, Balearics, Bavaria, Bristol and Bath, Caribbean, France, Germany, Ireland, Italy, Spain, St Kitts, Tirol, Wales
As we start a new year I'm enjoying the memories of last year's travels, like flicking through a photo album in my head. I visited new places, returned to old favourites and had a great mix of travels with family, friends and the occasional solo trip. This year is wide open to new travel possibilities, but before we move on let's take a moment to revisit some of the places I travelled in 2016.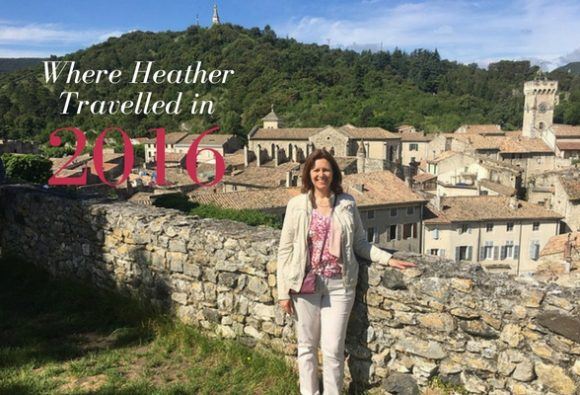 February – a weekend of culture in the Lake District
My weekend in the Lake District brought back memories of family holidays as a child, when we stayed in an old stone cottage in the Easter holidays. This time I was there with my blogging friends and Travelator Media colleagues, Zoe and Kathryn, to enjoy a cottage stay with the Good Life Cottage Company. Despite the rain we had a great time discovering the cultural side of the Lakes, at Blackwell Arts and Crafts House, Beatrix Potter's Hilltop Farm and Wordworth's Dove Cottage, getting out for a blustery walk on Elterwater when the rain finally stopped.
Read More: A weekend of culture in the Lake District (or what to do if it rains)
February – a spring break in Athens
Later in February I visited Athens with my parents and sister who lives in Greece, gathering for the weekend at the classic and elegant Electra Palace Hotel. The warm and sunny weather gave us the opportunity to visit the Acropolis without the scorching heat and crowds that descend on Athens in summer. We loved the fresh spring days, wandering around all the ancient sites and relaxing in a pavement cafes of Plaka to watch the world go by.
Read More: Visiting the Acropolis in Athens: here's what you need to know
March – A Caribbean adventure in St Kitts
March took me to St Kitts, my first ever taste of the Caribbean, where I explored this island that is one half of the island federation of St Kitts and Nevis. I found a laid back and slightly scruffy charm, with lush fields that once grew sugar cane, plantation house hotels and a growing list of stylish new bars and hotels. I tried lobster on the beach and rum cocktails at Salt Plage, learned about the local medicinal plants on a rainforest walk and saw the batik being made at Romney Manor. The visit gave me a desire to visit more Caribbean islands, which despite being small in size are surprisingly diverse, each with its own character.
Read More: A stylish traveller's guide to St Kitts
March – Cliff walks on the Gower in Wales
I've visited the Gower Peninsula in South Wales a few times now, since my son was at university there and in March we made a return visit to the lovely Promenade View in Mumbles. With husband Guy, my son and his friends we explored the coastal paths and gorgeous beaches of the Gower, breezing along the cliff paths of Pennard Cliffs and Three Cliffs Bay. We even clambered along the peninsula of Worms Head, just making it back before the tide turned and covered the jagged rocks with the sea again.
Read More: The Gower in Wales – find your perfect coastal walk and place to stay
April – A farmhouse stay in Costa Brava
After Easter it was off to Costa Brava, for a family break in a large and luxurious farmhouse (read my review) through Charming Villas. The fields around the house were bright yellow with rapeseed and from the bedrooms we had views over the olive trees to the snow capped Pyrenees in the distance. We spent a day in Girona, with pretty pastel houses lining the river, visited the Salvador Dali museum at Figueres and had a tapas lunch in the sunshine at Cadaques, before walking over the headland to Dali's fishermens cottages in Port Lligat.
Read More: A driving tour of Costa Brava
April – Northern Ireland's Causeway Coast
On Northern Ireland's scenic Causeway Coast I found windswept golden beaches, ruined castles and of course what most visitors come to see, the Giant's Causeway. Along with the stunning landscape of the Causeway, I braved the Carrick-A-Rede rope bridge and visited the photogenic Mussenden Temple perched on the cliff-top, staying at the fabulous Bushmills Inn where a welcoming peat fire always burns. I also dipped into the thriving artizan food culture, with fabulous seafood and outstanding quality meat, all served up in huge portions with a healthy dollop of friendly Irish charm.
Read More: 10 fab foodie stops on Northern Ireland's Causeway Coast
May – Visiting laid back Menorca
May took me to Menorca, the smallest and calmest of the Balearic islands, a place that doesn't like to boast too much about its charms, but is full of history, fashion and great food. I spent a day exploring Mahón, the elegant capital of the island, walked to unspoiled beaches along the Cami de Cavalls and  visited some of the island's fascinating Talayotic monuments. Menorca has all the ingredients for a delightful break with mellow old buildings in Cuitadella, stylish shopping and lazy seafood lunches by the port.
Read More: How to spend a perfect day in Mahon, Menorca
June – A Uniworld Cruise through Burgundy and Provence
With husband Guy I took a Uniworld river cruise with Titan Travel through the South of France, from Lyon in the heart of Burgundy, to the medieval walled city of Avignon in Provence. The week flew by with rich insights into local culture and history, as we uncovered the secret passages of Lyon, visited the Papal Palace at Avignon and dipped into the world of Van Gough at Arles. Along the way there were plenty of opportunities to discover the delicious food and wine of Burgundy in vineyards, cookery classes and on board Uniworld's extremely luxurious SS Catherine.
Read More: 10 things to expect on a river cruise with Uniworld
July – A road trip across Canada by RV
As a child our family were great campers, and in July I rediscovered the great outdoors in a road trip driving a motorhome (or RV as it's known in Canada) from Toronto to Montreal. With husband Guy, I mastered how to navigate and park up our home-on-wheels and enjoyed a range of outdoor activities like cycling, hiking and kayaking in Canada's National Parks. We also found that with a bit of planning it's perfectly possible to visit Canada's vibrant cities on an RV road trip. InToronto, Ottawa and Montreal we dipped into cultural highlights from totem poles to street art and new tastes from Poutine to Maple beer.
Read More: How to drive an RV from Toronto to Montreal (Our top tips)
August – Cycling in Dorset
With the end of the summer in sight I went cycling with my daughter in Dorset, one of England's prettiest counties. We set off from Dorchester, stopping for tea in Moreton and lunch overlooking Lulworth cove, passing Lulworth castle before finishing our ride in Wareham. We loved the quiet lanes, rolling countryside and sea views, not to mention all those impossibly picturesque thatched cottages, reminding me just how pretty England can be.
Read More: Cycling in Dorset on the Jurassic Coast
August – An active river cruise on the Danube
In August I took a short cruise with Avalon, starting with the cultural jewel of Vienna and passing through Austria's scenic Wachau Valley until we reached Melk Abbey and disembarked at Linz. In Vienna we learned how to bake bread Austrian style, enjoyed the coffee culture and got to know the famous Lippizanner stallions in the Spanish Riding School. I also had the chance to try out many of the active excursions on offer, cycling past orchards heavy with plums and canoing down river with views of well kept vines in neat rows along the hillside.
Read More: Getting active in Austria's Wachau Valley
Summer in Bristol
This year I've tried to enjoy more of my home town of Bristol, especially in the summer when there are so many festivals and things going on. I've discovered so much more of what's on my own doorstep with levels of creativity and cool that had previously passed me by. In 2017 I hope to connect even more with all the fabulous things going on in Bristol so if you are thinking of paying a visit do let me know and I'll be happy to give you some recommendations.
Read More: 10 Cool things to do on Bristol's Harbourside
September – Hiking in the Dolomites South Tyrol
Every year my friend Julia and I set off for a mountain hiking holiday, and this year we chose the South Tyrol in Northern Italy for our girl's own adventure. Setting off from the luxurious Hotel Cyprianerhof, we made a circular route around the Rosengarten or Catinaccio range, staying in the mountain huts of the Dolomites. The trip gave us the challenge of climbing over high mountain passes and huts with limited facilities (what no shower?) but rewarded us with amazing views and a sense of achievement when we returned to Cyrianerhof for a well earned aperitif admiring the peaks we had climbed over.
Read More: Hiking in the Dolomite – a tour of the Rosengarten in South Tyrol
October – a sunshine break in Aruba
October took me for some much needed sunshine to Aruba in the Dutch Antilles. I found a warm welcome at Amsterdam Manor Resort, indeed everywhere on Aruba which describes itself as "One Happy Island".  I found an island of contrasts – on one side a well developed tourist strip with white sand beaches, on the other a wild northern shore with waves breaking onto the jagged rocks and little in the way of development. There's a sophisticated and cosmopolitan food scene and I loved the street art murals in San Nicholas, showing an unexpected side of the Caribbean.
Read More: My 10 favourite things about Aruba
November – 48 Hours in Florence
With the summer over and Christmas in sight, I nipped off to Florence for a weekend break with Citalia, to get a quick fix of culture and good food. Of course I saw the best known sights, like the Duomo and the David but also took some time to soak up the atmosphere and charm of this ancient city set in the heart of Tuscany. I loved the bustle and great food in the Mercado Centrale where I found a local tripe festival in full swing, dipped into the Salvador Ferragamo shoe museum and wandered through the Boboli gardens behind the Pitti Palace with views over the teracotta roofs of Florence.
Read More: How to spend a perfect weekend in Florence
December – Finding the Christmas spirit in Coburg, Germany
My final trip of 2016 took me to Coburg in Germany, where early in December we caught the first weekend of the Christmas Markets to soak up some seasonal spirit. This pretty town, with medieval buildings clustered around the town square, was also the birthplace of Prince Albert, consort of Queen Victoria who visited Coburg several times. As well as enjoying the mulled wine and Coburger Bratwurst cooked over a smoky wood fire, we visited the elegant palaces of Ehrenberg, Rosenhau and the Veste fortress overlooking the town where Martin Luther stayed and worked for a few months.
Read More: Christmas in Coburg – Discovering th seasonal magic in Coburg
What's next for 2017?
At the moment the New Year is wide open for travel plans with just a few things pencilled in and lots of possibilities. So far I'll be off to:
Dublin in January – my son has just started university at Trinity College, Dublin so I hope to pay him a visit with my parents. You can read about our last trip – 10 fun things we did on a weekend in Dublin
Seefeld, Austria in February – as a travel blogger I often come across places on blog trips that I want to return to with the family and Seefeld was one of them. I was there in September 2015 on a walking holiday and fell in love with the pretty resort of Seefeld which is also a popular winter-snow destination. I'll be returning there in February to try out some of the outdoor snow activities like cross-country ski, snow-shoe and winter hiking with my husband and friends. I'll be trying to have a proper holiday (believe it or not blog trips do involve quite a lot of work!) but I'll still be posting some photos on my social media channels.
Otherwise I have on my wish list to see more of the Caribbean, Canada and generally explore some new destinations further afield as well as enjoying all the great stuff in Bristol where I live.
Whatever your plans for 2017, I hope that health, peace and happiness follow you, wherever you travel this year.
Pin It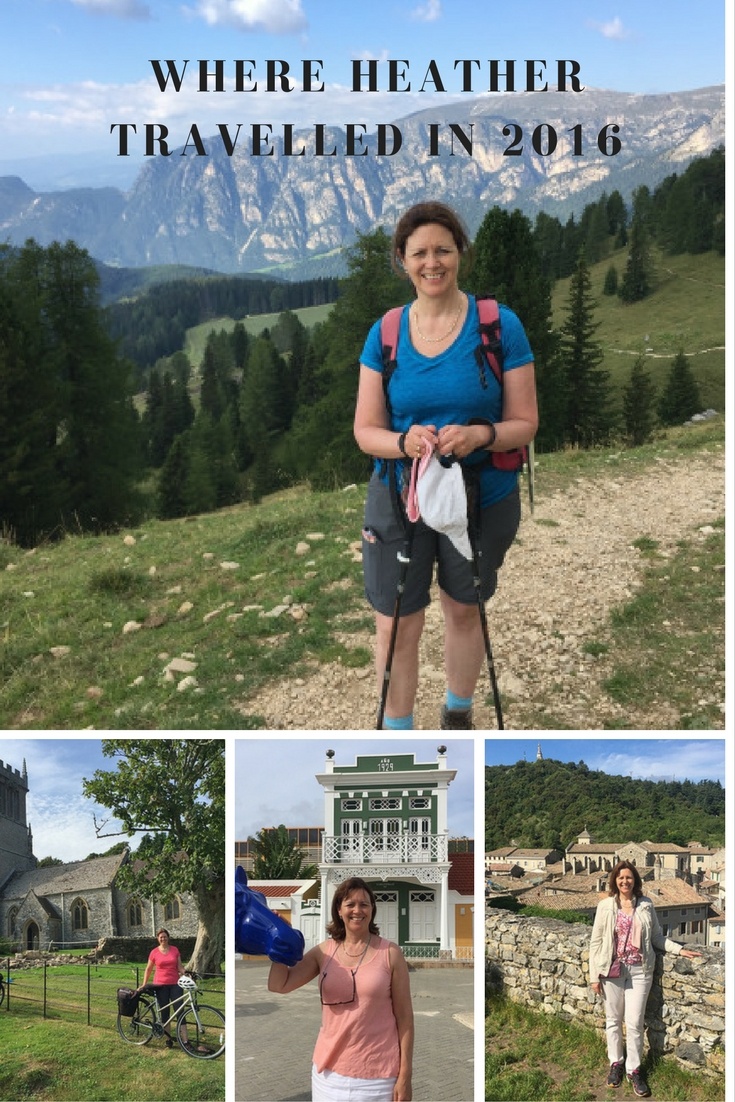 This article is originally published at Heatheronhertravels.com – Read the original article here
Bristol is fast building a reputation as a world-class foodie destination, with food festivals, trendy new restaurants and a wealth of artizan food producers in the West Country. As a travel blogger I've found myself visiting festivals, markets and top restaurants abroad, only to come home and realise I'd missed something similar on my own doorstep. As part of the Bristol Bloggers and Influencer's group I've attended blogger events where I've tasted my way through some delicious food, making me appreciate the Bristol food scene event more. To give you just a taste of what's on offer here are a few foodie experiences in Bristol, which would also make a fab gift for the foodie in your life.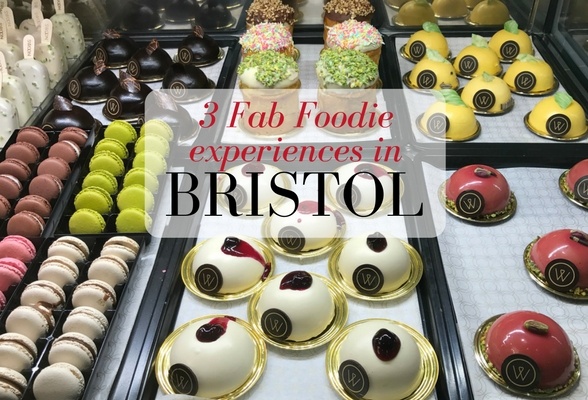 Food Tour with Eat Walk Talk Food Tours
Brian and Kirsty founded EatWalkTalk Bristol Food Tours as a way to share their passion for Bristol and food with the world and since I love to eat, I was delighted to join Brian on one of their Taste Bristol food tours in September. I'd assumed that I had a pretty good knowledge of the Bristol food scene, but how wrong I was! The food tour really opened my eyes to what a foodie destination Bristol has become, since almost all the places Brian took us to were ones I hadn't visited before, but will certainly be returning to and recommending to friends.
The tours run daily from Temple Mead Station and our first stop was the legendary Hart's bakery, which I'd heard a lot about but probably wouldn't have found myself, since it's tucked away under the station arches. We progressed towards the old centre of Bristol, with Brian feeding us with historical tit-bits as well as delicious food at some of Bristol's finest artizan food producers. There were best-of-British favourites like fish and chips, bacon sarnies and Pieminster pies, but also Somerset cheese and local craft beer. We rounded off our ten-plus tasting stops with some SWOON Gelato and chocolates from Guilberts. I loved the way that Brian wove the history of Bristol into the food stops and his enthusiasm for our city was infectious. The food tour is aimed at visitors to Bristol but is also a great way for locals to explore the riches on their own doorstep and the convivial atmosphere of the group would be great for those travelling on their own.
Treat yourself or buy as a gift
The Taste Bristol food tour takes place every 10.30am from Tueday to Saturday and costs £35 per person. Bristol tours with afternoon tea are also available and Brian also offers bespoke tours for your group. You can buy a gift certificate online for any of the tours.
What I enjoyed most about the Food Tour
Discovering fabulous new foodie places in Bristol even though I've lived here for 25 years.
More information at EatWalkTalkBristol.com
Afternoon tea at Hotel du Vin
Afternoon tea is one of those oh-so-British institutions, whether it's a cup of builders dunked with a rich tea biscuit, or the full blown treat of tiny cakes and elegant savouries. At Hotel du Vin in Bristol it was very much the latter that I tried, a meal that you need to be hungry to do justice to. I've always loved the hotel's old school elegance, housed in an old stone sugar warehouse, with a theme of wine and dark polished wood.
The hotel recently re-launched their afternoon tea menu which now includes a savoury course with egg and cress brioche, goat's cheese and spinach quiche and smoked salmon and cream cheese bagels. There were warm scones with jam and clotted cream as well as the sweet treats of dark chocolate teacakes and lemon meringue tarts. For something a bit difference we tried a lime jelly in a glass and a flourish of apple candy floss to top the cake stand.
You can choose from  a range of Twinings teas or add a glass of something bubbly if you're in the mood. For smaller groups the afternoon tea is served either in the comfortable bar or at a table in the Bistro restaurant, while one of the elegant first floor reception rooms can be used for larger parties. Hotel du Vin's afternoon tea would be perfect for a multi-generational celebration, girlie birthday, hen gathering or baby shower and at £20 per head it's very affordable for a larger group.
Treat Yourself or Buy as a gift
The classic afternoon tea is £20 per person and cream tea is £8.50, served daily at Hotel du Vin Bristol 12pm-6pm. Bookings are advisable for groups, but not always essential if you just fancy popping in with a friend. Gift cards are available from the Hotel du Vin Website.
What I enjoyed most at Hotel du Vin
The pretty presentation on cake stands with the fun addition of candy floss on the top!
More information at Hotel du Vin. The Sugar House, Narrow Lewins Mead, Bristol, BS1 2NU
Gelato at SWOON
SWOON opened earlier this year and quickly became the place that everyone in Bristol seemed to be tweeting and instagramming about – they run a vote for new flavours on Social Media and reward customers with a Fan of the Week award. I'd popped in a couple of times and loved their flavours, but was able to dive deeper into the world of gelato at a recent blogger event. The gelato bar is co-owned by Pat and Bruno, a brother and sister duo who have re-invented the family business of their Italian grandparents, who came to the UK and set up ice cream parlours and restaurants.
A core range of flavours, like mango sorbet, pistachio and dark chocolate, are always on offer and to these they add monthly seasonal flavours – the mince pie and mulled wine gelato were to die for. Apparently the Brussel sprout flavour came last in the public vote, although adventurous eaters may like to know that in Italy, vegetable gelato flavours are all the rage among gourmets. For an inexpensive treat, there are individual gelato deserts like gelato macarons and panettone as well as gelato cakes that are a popular alternative to the Christmas pudding or birthday cake. All the gelato is made on the premises from scratch, with only fresh ingredients, so the flavours really shine through. SWOON opens daily until 10.30pm so it's a great place to meet friends in the evening as an alternative to the pub.
Treat yourself or buy as a gift
Just pop into the SWOON gelato bar opposite College Green for whatever you fancy – small single tubs start at around £2.50. You can take some gelato away or buy one of their gelato cakes (it's specially wrapped so it won't melt) and gift cards from £10 are available in store.
What I enjoyed most at SWOON
The staff are happy to let you try any of the different flavours before you make your final choice.
More information at Swoononaspoon.co.uk, 31a College Green, Bristol.
 Pin It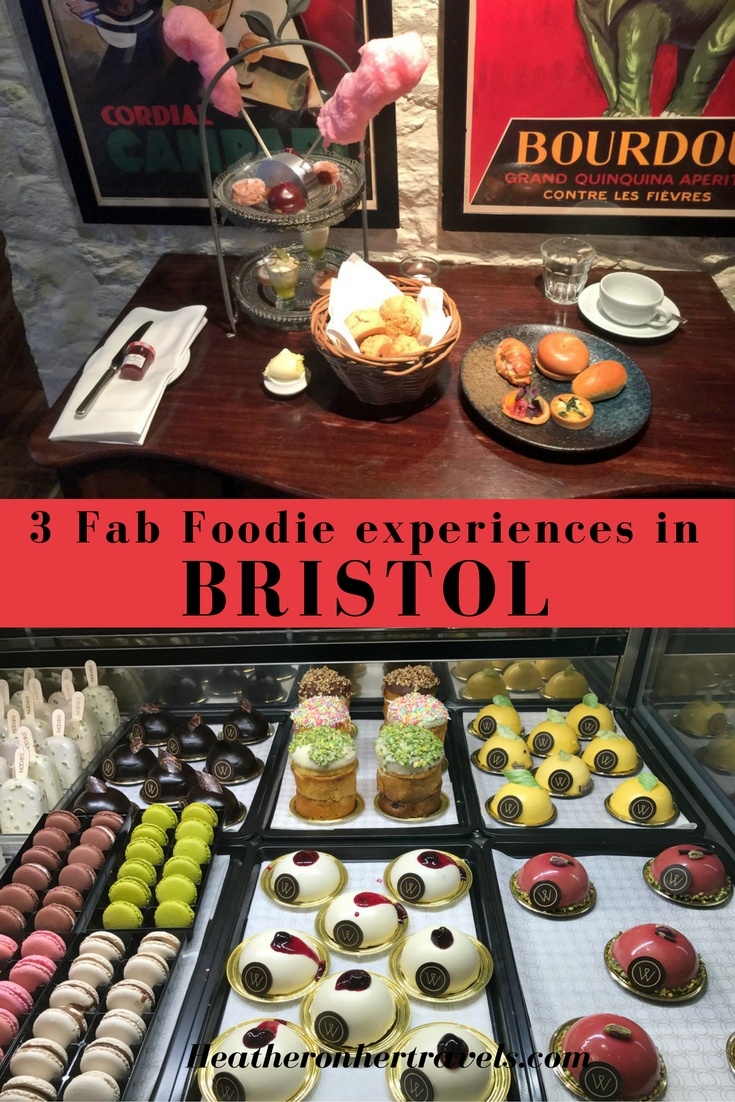 Disclosure: I tried the food experiences mentioned on a complimentary basis at blogger events organised by the Bristol Bloggers and Influencers group.
This article is originally published at Heatheronhertravels.com – Read the original article here
If you've been watching the latest David Attenborough moments in Planet Earth II, you may be wondering how you too can photograph the illusive snow leopard or soar with the eagles. While most of us won't get the chance to film tigers in the wild, there's plenty of fun to be had photographing wildlife in the woods or parks near where we live, as I discovered at the British Wildlife Centre in Surrey.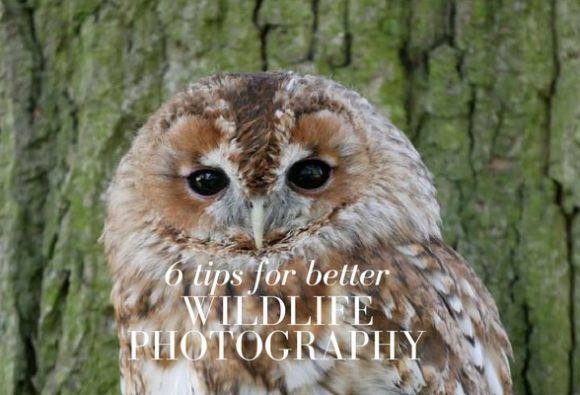 I was at a workshop hosted by Panasonic UK, learning how to improve my wildlife photography using the Lumix GX80 camera, under the expert tuition of top wildlife photographer, Phil Gould. Phil told us about the 4 P's of wildlife photography: Passion, Patience, Perseverance, Practice, as well as giving us his top tips, before we were let loose to photograph the different animals around the centre. Read my review of the Lumix GX80 here.
If you'd like to capture better wildlife photos, here are 6 things to consider;
1. Get down low
For the most natural photograph, your camera needs to be at the eye level of the animal, so that it feels less threatened. I quickly noticed that the wildlife pro-photographers in our group, like Jason of Wildlife Gadget Man and Ben from Ben Porter Wildlife were down on the ground, trying to get at the same level as Elwood the otter.
As the grass was wet and muddy I don't think any of us wanted to go as far as actually lying down, but the Lumix GX80's tilt screen meant that we could rest the camera on the ground and still be able to compose the picture on the screen. I noticed that Ben took some lovely shots with blurred grass framing the animals, which you can see in his article from the day here.
2. Get up close and personal
Phil showed us some close-ups of wildlife that he'd taken, and I tried to capture something similar with this photo of Florence the Tawny Owl holding me in her inscrutible gaze. In order to capture the close up shots, I needed to switch the standard 12-32 lens for a zoom lens like the 45-200, which I had the chance to try during the workshop. This photo was taken from a few metres away and then I cropped it further – the original is at the beginning of the article.
Here's another photo of the Scottish wild cat taken by Phil which shows how getting close up with your lens or even cropping your shot can really add to the impact.
3. Capture the story
When you're out photographing wildlife, the most memorable shots can be those that tell a story about the true nature of the animal you are photographing, or capture an illusive moment. Phil told us to observe the creatures we were photographing, to understand what they were likely to do next and use that knowledge to anticipate the best shot. For instance deer are naturally curious and will often come towards you if you stand patiently and wait.
With this in mind I used the 4K option on the Lumix GX80 to take a series of shots of Biscuit the fox as she swung around and then picked the one that I felt captured the moment. I was trying to capture an image of the fox as if out hunting, at that moment when she had just spotted a rabbit.
4. Take advantage of the natural light
When photographing wildlife outside, you can't control the lighting as you would in a studio, so you need to be much more aware of the natural light. You need to keep the sun behind you so that it will be lighting up your subject in the photograph and keep an eye on any patches of light and shade that can be used to good effect. I liked that way the sunlight lit up the face of McAverty the Scottish Wild Cat and the blades of grass, while the log in front of him was in shadow.
5. Watch your background
While we were out photographing during the workshop, Phil reminded us to keep an eye on the background behind the animals we were photographing. Ideally you want a clean background without too much distraction so that you can focus on the animal itself. By just shifting your position slightly you may be able to move that pole or bench out of shot.
I was trying to do this when I photographed Dale the red squirrel but although I succeeded with a nice background of foliage, the rope kept popping into shot behind him. When I got home I was able to crop the photo to the image below, cutting out the rope and some of the metal pole to improve the image. Don't be afraid of a bit of post-processing to improve your shot!
6. Use the camera settings to your advantage
Although I confess to not being a very 'technical' photographer and mainly shooting on auto, if you want to take your photography up a notch, it's worth experimenting with the camera settings. Phil's photo of the squirrel below shows how he has used the aperture mode to create a depth of field, blurring the background to make the subject stand out more clearly. It's a useful technique for portrait photography generally which Hannah from Make do and push, who was at the workshop, uses to capture lovely shots of her children.
You can buy the Panasonic Lumix GX80 on Amazon here
Discovering Lumix Unmissable Moments
If you want more inspiration on how other photographers are using the Panasonic Lumix G range, check out the Lumix Experience website where you'll find galleries and video tutorials to show you how you can get the best from your Lumix camera. You can also follow the conversation on social media with the hashtag #UnmissableMoments.
Wildlife photography at the British Wildlife Centre
All the wildlife photographs were taken in a wildlife photography workshop at the British Wildlife Centre in Surrey, where you can see and photograph some of the wild animals that are native to the UK. The centre also runs regular photography workshops where you can improve your wildlife photography, with tips from the experts. The workshop I attended was specially arranged to enable our group to try out the Panasonic Lumix GX80 camera.
British Wildlife Centre, Eastbourne Road, Newchapel, Lingfield, Surrey, RH7 6LF, Tel: 01342 834 658
About the Panasonic Lumix GX80
You can read my review of the Panasonic Lumix GX80, which is ideal for travellers and photographer who want to get great pictures without having to carry a large, heavy camera around. I loved the smaller body and the ability to change the lens to suit the situation, for instance you really do need a zoom lens like the 45-200 if you're photographing a lot of wildlife.
The body is sturdy, with a textured and slightly retro feel and has a comfortable finger grip at one end. The 4K feature enables you to take a series of photos and then choose the best one and there's in-body stabilisation and fast auto-focus to enable you to capture those #unmissablemoments, whether it's a squirrel in your garden or your kids having fun.
This camera would make a fabulous gift for anyone who's a keen photographer but wants a camera that's light and easy to use – or why not treat yourself? You can buy the Lumix GX80 on Amazon here.
Key information about the Panasonic Lumix GX80
16-million-pixel Four Thirds sensor, no optical low-pass filter
ISO 200-25,600 (ISO 100-25,600 extended)
Dual IS: 5-axis in-body stabilisation working with 2-axis in-lens
4K video recording and 4K Photo mode
76-million-dot equivalent EVF (16:9 aspect ratio)
04-million-dot 3-inch tilting touchscreen
New low-vibration shutter: 60sec – 1/4000sec (1sec – 1/16000 sec electronic)
£509 body only, £599 with 12-32mm f/3.5-5.6 lens
Thanks to Panasonic UK who invited me to the workshop and gave me a Panasonic Lumix GX80 for the purposes of this review.
Pin It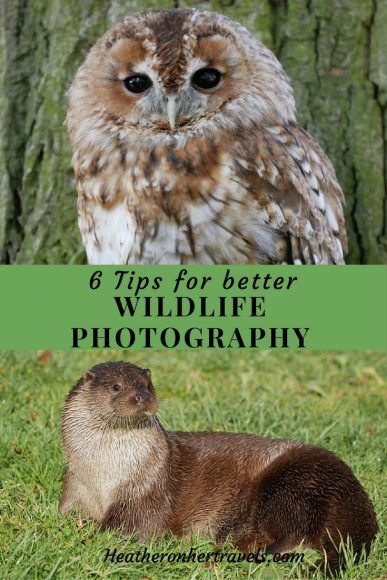 This article is originally published at Heatheronhertravels.com – Read the original article here