Florence is so packed with delicious art and architecture that it would take a lifetime to see it all. Of course there are some unmissable highlights, but it's just as much fun to watch the world go by from a cafe terrace or escape the crowds in the Boboli gardens. On my weekend with Citalia I had just 48 hours and not wanting to miss anything I certainly packed in the sightseeing!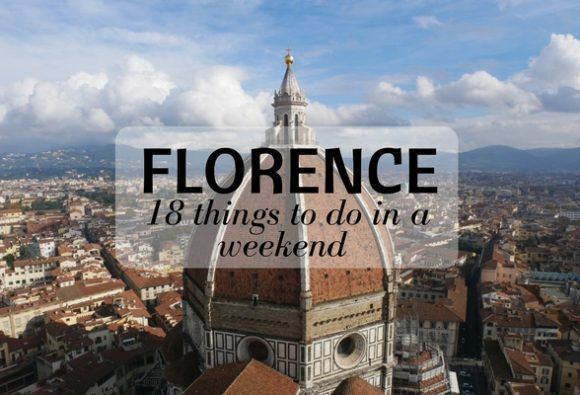 Here's my video that covers the key things to see in Florence and some fun things that I enjoyed while I was there. You don't have to see it all, just take your time and have a few stops for a slice of pizza or a gelato as you discover this historic city.
If you can't see the video above about my weekend in Florence, see it on my blog here or Youtube here and please do subscribe using the button above
Subscribe to all my videos in I-tunes
Here are some of the things I enjoyed during my weekend in Florence with Citalia – you can also read more in my other articles from the weekend;
How to spend a perfect long weekend in Florence
10 delicious things to eat in Florence
1. The Duomo
Most visitors to Florence will visit its star attraction, the Duomo or Cathedral of Santa Maria del Fiore, which is free to enter. The west facade, covered with intricate pastel coloured marble looks old, but in fact dates only to the 19th century. Most famous of all is the terracotta-tiled dome, designed by Filippo Brunellesci who studied the Roman Pantheon to come up with the double layer egg shaped design which you can still climb inside today. Buy a €15 ticket from the office opposite the Baptistry entrance to visit the Baptistry, Campanile, Museum and to climb the cathedral dome, including optional timed entry to enable you to skip the lines.
2. The Baptistry
Right in front of the cathedral is the octagonal Baptistry of St John, the exterior clothed with patterns of white, pink and green marble. Inside, the small arched windows illuminate the magnificent gold mosaics on the roof depicting scenes of the Last Judgement. The north doors of Ghilberti's 'Gates of Paradise' are a magnet for the tourists, showing Old Testament scenes in intricate relief, although these are bronze copies of the originals in gold, which now reside in the Duomo museum.
3. Climb the Campanile
Rather than climb the dome itself, I decided to try the 85 metre high Campanile, for views over the old city and also a bird's eye view the dome itself. The lines were long, but with my timed ticket I had a much shorter wait to start my climb up the 415 steps to the top. There were three different stages to take a break and admire the view before I arrived at the very top, looking down onto the Dome. Although the views were fantastic, be warned that it's not for the fainthearted, as it can be quite claustrophobic trying to pass the long stream of people on the narrow stone stairs.
4. Stroke the nose of Il Porcellino
At the covered loggia known as the New Market or straw market, you'll find Il Porcellino, the famous bronze statue of a wild boar. This 'little pig" is a copy of an earlier marble version and is a popular lucky charm for visitors to Florence. Put a small coin in his mouth and watch it fall through the grill below, then stroke his nose, and your dreams are sure to come true!
5. Feast your eyes in the Mercato Centrale
The morning is the best time to admire the fresh produce in the Mercato Centrale, since this part of the market winds down after lunch. It was a pleasure to wander around and admire the traders at work, butchers expertly cutting up meat, fishmongers fileting fish, the fruit and veg being arranged in attractive polished pile. The deli counters sold everything from cheeses to dried mushrooms to bottles of limoncello to take home as a souvenir. I also enjoyed a tasting at the stall piled with cantucci, a twice baked almond biscuit that's perfect to dunk in your morning coffee.
6. Try some Tripe – the Florentine speciality
While we might feel a little squeamish at eating tripe, in Florence it's considered a local specialty, so consider giving it a try. In the market you'll see the white, spongy cow's stomach on sale at the butcher's counter and on the menu of many traditional Trattorias, a hearty home-cooked dish with a rich tomato or wine sauce. In the Mercato Centrale, the crowds were flocking around Da Nerbone, the stall on the ground floor of the market that serves tripe as a lunchtime snack in a bread roll.
7. Stay at Hotel Balestri with Citalia
My hotel was the four star Hotel Balestri, booked through Citalia, which was perfectly located for a city break, just a 5 minute stroll from the Ponte Vecchio. My window overlooked the river and despite being so central it was a quiet location, set apart from the busy tourist areas. The decor was clean and modern with a glamorous Art Deco feel, plenty of marble and mirrors. There was no restaurant, but a sitting area and bar where I tried the Negroni cocktail, a favourite aperitivo with the Florentines since it was invented here.
8. Window shop on the Ponte Vecchio
My walk took me across another of Florence's must-see attractions, the Ponte Vecchio, a medieval bridge with an arcade of jewellery shops that seem to hang precariously over the river. The shops were originally populated by butchers and leather tanners, until in 1593 the Medicis decided that the smell was unbearable and ordered the shops to be let to goldsmiths instead. The shop windows dripping with gold jewellery are still there today, and it's a popular place to hang out with a view of the Uffizi and the river.
9. Time for Gelato
One of the pleasures of Italy is the frequent stop for a gelato tasting, to cool and revive before moving on for more sightseeing. Look out for gelato artiginale, where the gelato is made on the premises from fresh ingredients, without the lurid artificial colourings you'll find in some gelaterias. My favourite was La Strega Nocciola (Via de' Bardi, 51) close to the Ponte Vecchio on the south side of the river, with a stylish, modern feel and delicious flavours. I also enjoyed the gelato at Vivoli close to Santa Croce (Via dell'Isola delle Stinche, 7) and Neri (Via dei Neri, 9/11) which had a neighbourhood feel and was packed with families choosing their afternoon treat.
10. Palazzo Vecchio
In Piazza della Signorina is the Palazzo Vecchio, where Cosimo I, the Grand Duke of Tuscany lived with his wife Elenora, until she sensibly moved with their eleven children to the Pitti Palace across the river. There's a statue of Cosimo on horseback in the square and the imposing statue of Neptune in the fountain also has his likeness. At the door of the Palazzo stands a copy of the David by Michelangelo which stood here until 1873, when it was moved to the Galleria dell'Academia and now lives under its glass dome. Even if you don't have time to visit the Palazzo apartments be sure to pass into the first courtyard to see the beautiful frescoes on the roof and walls of the loggia.
11. The statues in the Loggia dei Lanzi
To one side of Palazzo Vecchio is the Loggia dei Lanzi which forms an outdoor sculpture gallery, sheltered from the weather by the roof terrace of the Uffizi. The sculptures display scenes of struggle and violence, with the twisting Rape of the Sabines by Giambologna and the bronze Perseus by Benvenuto Cellini triumphantly lifting up the gory severed head of Medusa.
12. A hot chocolate at Café Rivoire
On Piazza della Signoria I couldn't resist stopping at Café Rivoire for a hot chocolate and cannoli filled with whipped cream and candied orange peel. You pay a premium for waiter service at a table, but if you're short on time copy the locals and order directly from the bar, which is much cheaper. It's a great place to watch the crowds swirling through the Piazza della Signoria which is one of the busiest spots in Florence.
13. The Old Masters in the Uffizi
The Uffizi is the main art gallery of Florence with all the masterpieces of the Renaissance and it's a good idea to book a tour like the one offered through Citalia, or to reserve a timed ticket online. You could easily spend a whole day in the gallery, but a two hour tour will cover the most famous highlights, such as Botticelli's Venus and Primavera and Filippo Lippi's enchanting Madonna with two angels ( a portrait of the nun who became his lover and their children).
14. L'Accademia – Michaelangelo's David
Another popular visit is Galeria dell' Academia where most people come to see Michaelangelo's sculpture of the shepherd boy David who slew the giant Goliath. The figure was carved from a block of marble that had been rejected by other sculptors and was originally intended to sit on top of the cathedral. Once complete it proved too heavy so was placed outside the Palazzo Vecchio, but later moved to l'Academia under a beautifully lit dome. After admiring the David, take a look at the 'Prisoners' , a series of unfinished sculptures by Michaelangelo that seem to be struggling to be released from their blocks of marble.
15. The Pitti Palace Costume Museum
Walk across the river at the Ponte Vecchio and you'll stroll through the Oltrarno district to the Pitti Palace, the residence that was purchased by Eleanora de'Medici, wife of Cosimo I who decided too move her large family away from the bustle of the city. I particularly enjoyed the Costume Museum, displaying the couture collections of notable Italian women, as well as a startling exhibit of the funeral clothes removed from the tombs of Eleanora de'Medici, her husband Cosima I and their son Don Garzia.
16. The Boboli Gardens
After visiting the Pitti Palace I wandered around the Boboli gardens, walking up through the parterres and formal gardens to the small lake with fountain at the top of the hill. The garden was commissioned by Cosimo I and is one of the Florentine's favourite places to come and relax. On my way out I came across a spot where the view of the Duomo was framed by olive trees, the roof tiles of Florence glowing in the evening sun.
17. Dinner upstairs in the Mercato Centrale
The Mercato di San Lorenzo or Mercato Centrale was one of my favourite places to eat in Florence. Upstairs the open, industrial style space had different food stands around the walls each serving a different speciality, with bar staff who come around to take your drinks order. I admired the oozing balls of mozzarella, deliberated over the wood-fired pizza ovens, the matured beef and the fresh fish laid out on ice, finally stopping at the stall selling truffles for a plate of their antipasti covered with a generous layer of truffle shavings – heaven!
18. Designer shopping at Via d'Tornabuoni
Most of the top designer stores are to be found on Via d'Tornabuoni where I spotted Prada, Pucci, Gucci and Tiffany, to name but a few. At the end of the street, by Ponte Santa Trinita I popped into the Museo Salvatore Ferragamo, a must for shoe collectors and fashion lovers. Salvatore Ferragamo learned his trade in Italy, but emigrated to California in the 1920s where he made his name selling shoes to film stars and celebrities, before returning to Florence.
Read more from my weekend in Florence
How to spend a perfect long weekend in Florence
10 delicious things to eat in Florence
Planning your weekend in Florence
My weekend in Florence was arranged through Citalia who are a leading specialist in Italian holidays, winning the title of 'Best Tour Operator to the Italian Peninsula' for seven years in a row. They have more than 85 years experience in putting together flexible itineraries to suit your needs, using Italy's finest handpicked hotels. The Citalia team are expert and knowledgeable in all things Italian and even have local concierges in each destination for personal recommendations, advice and help with day trips, car hire, or restaurant bookings. For more information visit the Citalia Florence page
Pin It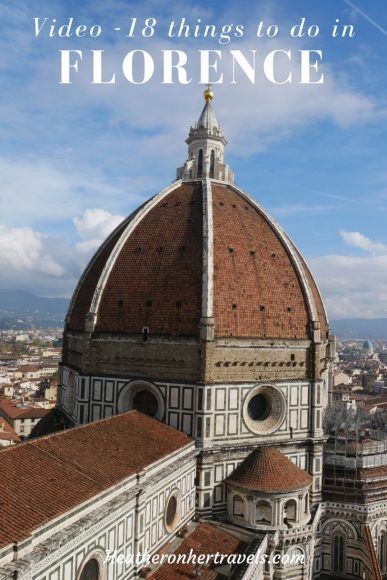 Thanks to Citalia who hosted Heather's stay in Florence. This trip was part of a project between Citalia and Travelator Media.
This article is originally published at Heatheronhertravels.com – Read the original article here
These days anyone who owns a smartphone has the ability to make videos to share with family and friends when they travel. The days are over when you needed to buy an expensive camera to make a professional looking video.
I was recently invited by MSC Cruises to have a tour of their ship MSC Splendida and speak at an event for their cruise agents on how to make quick and easy videos that they could show to clients considering booking a cruise. The same tips apply to anyone taking a cruise who wants to make short videos when they travel, so I thought I would share them with you.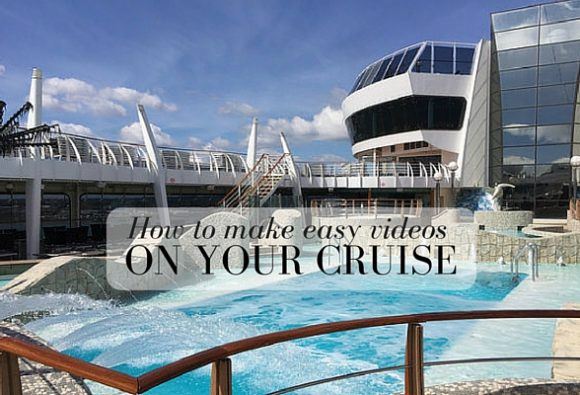 This wasn't the first time that I'd been on board MSC Splendida, as a couple of years ago I took a lovely week's Mediterannean cruise from Barcelona, visiting ports like Marseilles, Genoa, Naples and Messina. The ship holds over 3000 guests, with plenty to do and a lively atmosphere that's well suited to groups of friends, families and guests of all ages.
As a cruise line MSC Cruises has a very cosmopolitan feel, although of course the mix of nationalities will vary depending on the destinations you're visiting. On our Mediterranean cruise it was a range of French, Italian, Spanish, English and Irish, with all the entertainment tailored for this international crowd and the staff switching languages with impressive ease. Read my review of what to expect on an MSC Cruise.
Because I was going to be teaching a session about how to make videos on your cruise, I visited the ship before the conference day to make sure I could shoot some good video footage that I could use to demonstrate some of the techniques. The ship was just as glamourous and colourful as I remembered it, with staterooms in rich jewel shades of emerald and gold and iridescent mosaics in the large indoor pool area.
In order to show some different possibilities for making a short video of your stateroom I made this video, demonstrating the different styles you can try. My videos were shot and edited entirely on my iPhone in order to show how this can give you excellent results.
If you can't see the video above you can download directly here or see it on my blog here or Youtube here and please do subscribe using the button above
Using your smartphone, you can walk around the room to make a video to post on social media, or shoot a few different clips of the room to edit together, or even use still photographs by adding a bit of movement using the 'Ken Burns' effect. Almost all the social media channels such as Twitter, Instagram and Facebook also allow you to post short videos from your smartphone and you can use an app like Vine to make short videos to share with family and friends.
On this occasion I was also able to see the Yacht Club area which is the 'ship within a ship' that offers a more exclusive experience, with separate dining room and pool area as well a personalised butler service. The Yacht Club staterooms were elegant and luxurious with an outdoor pool and relaxation area which would be a haven on sea days when we found the main pool areas were very busy.
So back to my talk about how to make short videos for your cruise. My talk was aimed at cruise agents who need to make videos to show their clients what MSC Cruises can offer. However, the same principles would apply if you are a cruise guest and want to make a short video to show your friends and family or post on social media. Here's another little video that I made to illustrate my tips to help you improve the quality of your videos.
If you can't see the video above you can download directly here or see it on my blog here or Youtube here and please do subscribe using the button above
The do's and don'ts of making a short video
The rule of thirds – a well known principle of composition in photography. It means that if you were to create a grid across your shot dividing it into 9 squares, you should place people or horizon lines on the grid lines and a major item within the shot on an intersection of the lines, to give the most pleasing composition.
Consider the audio – In noisy areas of the ship such as a swimming pool, restaurant or windy deck, you should be very aware of background noise. You may consider using a small microphone if you are speaking in the shot to cut out some of the background noise.
Keep your camera steady – a shaky shot will make your video look unprofessional. You can use a small tripod such as a gorilla pod or just take care to brace yourself and keep very still when taking a video shot.
Use pan and zoom in moderation – make any pan or zoom shots smooth and use them in moderation, perhaps one shot in three, or you will make the viewer feel seasick.
Instead look for movement in the frame – find shots where you keep the camera still but film shots that already have some movement, such as a glass of wine being poured, or a person walking down a staircase.
Mix up different shots – such as a placement shot (that shows where you are, perhaps with a sign or logo), long shot, medium shot, closeup.
Some tips on timing and video length
The first 5 seconds are the most important – this is where you need to capture the viewer's attention with a personal introduction or indication of what's to come, so that they won't click away.
50% of your audience are gone after 60 seconds – attention spans are getting shorter and shorter so make sure your key points are made in the first minute of the video.
Video shot length 1-3 seconds – I will typically edit each shot to around 1 second, perhaps up to 3 seconds if a pan or zoom is involved. This will mean that your video ends up being quite concise and snappy.
Optimum video length 1-2 minutes, maximum 3 minutes – if you keep each shot length short you will normally end up with a video of this length. If you are going over 2-3 minutes, consider whether it would be better to break up the video, for instance make one video on your cabin, another about the food and another about each port of call.
Rules are made to be broken – having said all of the above there may be good creative reasons why you need to break these rules, so feel free to experiment and have fun.
A few tips on branding
In my slides you'll see some examples of ways you can make sure the viewer remembers your company or blog name. You can add a link to your website in the text overlay or clickable links within the video on YouTube, as well as in the video description. It's also good to give the viewer a 'call to action' telling them what you want them to do next, perhaps to subscribe to your channel or watch your next video.
What equipment do you need?
If you haven't made any short videos before, you may be concerned that you need special or expensive camera equipment. However, these days the quality of video that you can make with your smartphone can be very good, so I recommend starting there and then investing in more advanced equipment if you feel the need later.
You may also consider a few optional extras such as a small microphone to plug into your phone or camera, a selfie stick, or gorillapod that can be used easily in many different situations.
There are plenty of video editing apps that you can download onto your mobile. I use iMovie but depending on your mobile brand there are other options that are either free or just cost a few pounds – check my presentation below for some more options.
I hope that my videos, tips and presentation below have given you a few ideas if you'd like to try making a video on your next cruise, either to share with family and friends or to use for your blog or business. Thanks to MSC Cruises for inviting me on board to speak at their conference.
For more information, visit the MSC Cruises website or follow them on Twitter @MSC_Cruises_UK or on the MSC Facebook page
Check out the slides from my presentation for more information
If you can't see the slide show above, view it on Slideshare here.
Read about the places we visited on our last Mediterranean cruise with MSC Cruises
Join me on a week's Mediterranean cruise with MSC cruises
All aboard at Barcelona – Day 1 of my MSC Mediterranean Cruise
Bonjour Marseille – Day 2 of my MSC Mediterranean Cruise
Palazzo and Gelato in Genoa – Day 3 of my MSC Mediterranean Cruise
Naples and an excursion to Pompeii – Day 4 of my MSC Mediterranean Cruise
Messina and an excursion to Taormina – Day 5 of my MSC Mediterranean Cruise
Tunis and Carthage – Day 6 of my MSC Mediterranean Cruise
A day at sea and back to Barcelona – Day 7 of my MSC Mediterranean Cruise
What to wear on your Mediterranean cruise – my 6 top tips
Pin It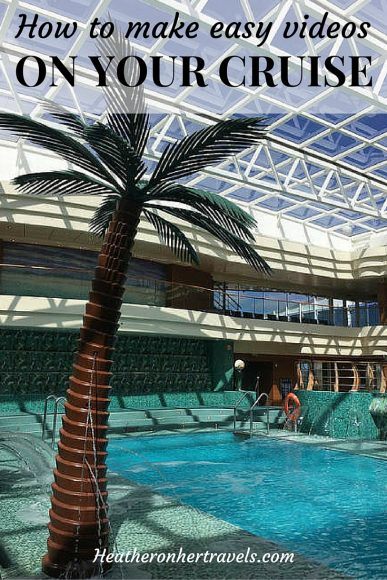 This article is originally published at Heatheronhertravels.com – Read the original article here
Our Uniworld river cruise with Titan Travel took us through the South of France, from Lyon in the heart of Burgundy, to the medieval walled city of Avignon in Provence. It was one of the most stress-free holiday I can remember in a long time, with the Titan VIP airport transfer, daily escorted excursions and the attentive on board service. The week flew by with rich insights into local culture and history, some delicious food and wine (we were in France!) and great company. If you're thinking of taking a European river cruise, here's what you can expect when you travel with Uniworld.
I hope you enjoy the video below about SS Catherine with Uniworld Boutique River Cruise Collection
If you can't see the video above about SS Catherine with Uniworld see it on my blog here or Youtube here and please do subscribe using the button above
Click here for direct download of video
Subscribe to all my videos in I-tunes
1. The ship is a floating luxury hotel
Having stayed before at a Red Carnation hotel (read my review of The Acorn Inn), the sister company of Uniworld Cruises, I knew that the SS Catherine would be something special. Both the Red Carnation Hotel Collection and the Uniworld ships are known for their opulent interiors, with antique furniture, sumptuous fabrics and gorgeous artworks that have been carefully selected to reflect the locality. Everywhere we found rich textiles, gilt furnishings, marble and mirrored tables and artworks that would not have been out of place in a major art gallery; think Joan Miro, David Hockney and Henry Moore.
Matching the green and pink theme of the Van Gough lounge were delicate Murano glass wall lamps and in the lobby a Venetian glass horse sculpture, one of only two in the world, the other being in the palace of the Emperor of Japan.
While the main Van Gough lounge was light and feminine, the Bar du Leopard at the back of the ship had the feel of a gentleman's club, with an African theme in the wild animal paintings, leopard sculpture and leopard print furnishings. The Tollman family who own Uniworld Cruises are from South Africa, so I guessed that this was a reference to their African heritage.
The staterooms were beautiful too, in a fresh white and green theme and felt much more like a boutique hotel room than a ship's cabin, with their signature padded fabric wallcovering and Italian marble in the bathroom.
2. You'll  receive attentive and personal service
To match the luxurious surroundings on board SS Catherine, we received 5 star service from all the Uniworld staff we met. Everyone we passed greeted us with a smile and a Good Morning and by the end of the cruise I swear that everyone knew us by name, and probably my favourite flavour of macarons too. We felt that we were not just another guest, but the most special guest on board, and I'm sure every one of the other guests felt the same.
Each time we left our stateroom we returned to find it returned to its pristine state with bed made and towels carefully arranged. In the lounge and restaurant, a cup of coffee or glass of wine would barely be empty before a member of staff would check if we wanted another. We were even asked which were our favourite chocolates so that the jar in our room could be refilled with them each day.
Both Hotel Manager Yann and Cruise Manager Thierry were ever present around the ship to greet guests and check they had everything they required. And all of the service was given with such humour and cheerfulness so that we felt by the end that we were all part of one extended family. Of course it was rather a shock to come home and have to make my own beans on toast, but lovely to feel completely spoiled while I was on board.
3. Every detail is taken care of
I've come to realise that part of the luxury experience is to find that every little detail has been taken care of and we found this attention to detail permeated throughout the our cruise with Uniworld. As an example, our stateroom had plenty of wardrobe space including room under the bed for cases and a bathroom with two large drawers so that toiletries could be put out of sight. We found a metal water flask that could be filled from our carafe of water to take on excursions, rather than having to buy lots of environmentally unfriendly plastic bottles.
On the lower floor was a laundry room to wash and iron clothes, ideal for me to smooth out the creases after unpacking, so that I could look smart at dinner. There was always somewhere around the ship to get a snack or cup of coffee, including a 24 hour self service area with coffee machines and biscuits. Lovely L'Occitane toiletries were provided in big, refillable bottles to avoid waste, but I found an welcome bottle of conditioner and lipsalve as well.
For excursions we had excellent Quietvox audio sets that enabled us to hear the guides through our own headset, allowing me to wander off and take photos while still hearing what the guide was telling us. I could go on about the numerous things that had been carefully chosen to give us a great holiday experience, but let's just say that if you need it, Uniworld will probably have thought of it first.
4. Stress free transfers and excursions
We found that from the moment we left our front door, everything had been arranged to give a stress free start to our holiday. We especially enjoyed the VIP Titan Home Departure Service which is an additional benefit when you book your Uniworld Cruise through Titan Travel. All Titan guests get a free transfer between the airport and their home in one of Titan's own vehicles and our car was duly outside our house to pick us up at 2.30am. As it was an early start to catch our 7am flight, I was thankful not to have to drive, but could doze all the way to the airport. On our return to Heathrow, the nice man with the Titan sign was there, waiting to drive us the 2 hours back to Bristol.
Once we arrived at Lyon for the start of our cruise we were greeted by one of the Uniworld staff who took us to our coach to transfer to the ship. This experience of seamless logistics extended to Uniworld's own luxury coaches which took us on all the excursions, with excellent English-speaking guides to bring the places we saw alive with their stories.
5. It's an all-inclusive holiday
Uniworld Cruises originally introduced the all-inclusive concept as a result of customer feedback and it certainly made for a stress free holiday. From the moment you arrive at the airport to join your cruise, you really don't need to spend a euro unless you want to buy a few souvenirs along the way (and who could resist buying some Valrhona chocolate when they visit the Cité du Chocolat in Tain-Hermitage?).
So what does all-inclusive really mean on a Uniworld's cruise?
To start it means that a choice of excursions are included in your cruise, normally a walking tour to see the sights, a gentle walker's group who might take a slightly different route or be taken on a tourist train, and a Go Active option for those who enjoy hiking through vineyards or kayaking down the Rhone. The excursions normally took up half a day, allowing the other half of the day for exploring on our own or relaxing on board the SS Catherine.
The excursions normally included a little extra, such as a wine tasting, visit to a museum or castle, or a local experience. There were also some optional excursions which cost extra and we tried a couple of these which we really enjoyed, visiting the Château de Rully for a wine tasting, lunch and tour of the privately owned chateau, and a cookery lesson at the Institut Paul Bocuse in Lyon.
All meals are covered on board and the excursions will generally bring you back to the ship for lunch so you only need to eat in a café if you want to soak up some local atmosphere. We were served really excellent wines, so no need to upgrade when you are served wine like ink. Practically all cocktails and spirits were covered too – unless you have a taste in 20 year old whiskey. Coffee, tea and all other hot drinks were available whenever we wanted them.
Another feature of the all-inclusive package is that all gratuities for both staff and tour guides were covered, so no need to worry about tips at the end of the cruise. All of this meant that I felt a bit like the queen with hardly any need to carry cash which was a very relaxing feeling, although a bit of a shock to come back to the real world where everything has to be paid for.
6. Excursions that are an enriching experience
I mentioned that there were some optional excursions that were an additional charge but this didn't mean that we felt short changed if we didn't take them, since all the excursions were led by excellent local guides who gave us an insight into the local history and culture. One of my favourites was the village walk in the riverside town of Viviers which was so full of local charm that we could totally understand why it had been used to film some of the scenes in the film, Chocolat.
After the walk around the old streets and an organ recital in the Cathedral at the top of the hill, we ended up being welcomed into our guide Frances' house in the old town, drinking rosé wine in her flower filled garden and hearing how her aunt had used the house to shelter fleeing Jews in the Second World War.
Another highlight was the optional excursion to a cookery demonstration and lunch at the Institut Paul Bocuse, a cookery school founded by the famous chef who was born in Lyon and runs a 3 Michelin star restaurant there. As you can imagine the surroundings of the Institut were suitably elegant and on the first floor top chef Philippe, who normally ran a 3 Michelin star kitchen demonstrated how to make some of the local specialities such as Salade Lyonaise with lardons and poached egg on top, followed by the Pike quenelles with crayfish sauce and a delicious soft meringue desert in a nest of spun sugar.
While we didn't exactly work hard, or have to do any of the washing up, it was fun to have a go at scooping up the perfectly formed quenelle or poaching the eggs for the salad. At the end of the demonstration we all sat down to a relaxed lunch with excellent wines and ate the dishes that we'd had a hand in cooking, although I'm not sure that we could take much credit for how delicious and perfectly cooked they were.
7. You can Go Active if you like
Uniworld is very much into promoting a healthy lifestyle, with fitness and wellbeing incorporated into the cruise. On some days there was a 'Go Active' excursion option such hiking through the vineyards or kayaking under the Pont d'Arc, the famous Roman Aqueduct near Avignon. Bikes were available for guests to use and while I was walking around the picturesque streets of Viviers, Guy was cycling beside the Rhone, discovering another castle of the opposite bank of the river.
Of course for those who like to maintain their fitness routine on holiday, there was a gym and a particularly splendid pool next to The Leopard Bar where you could admire the wildlife mosaics while taking a dip.
I also appreciated the healthy menu choices on offer with plenty of delicious options such as fruit smoothies, a salad selection and fresh fruit as well as a 'Traveling Lite' menu with recommended dishes that would be lower in calories.
8. But you can also relax
There may have been plenty of activities on offer but our Uniworld Burgundy and Provence cruise was also about wellbeing and relaxation, with time to unwind and enjoy the beautiful scenery on the river. Unfortunately, at the beginning of the cruise we experienced rainy and cloudy days, but later on in the week the sun came out and we were able to bask the sunshine on deck.
Depending on the level of the river and the number of bridges, the top deck is sometimes closed, to avoid guests being knocked out by a bridge that is only inches above their head. However on other stretches such as the one between Avignon and Tarascon, we had a few hours to enjoy the unspoiled river views and relax in the sunshine.
9. The fabulous food on board
The food served on board our Uniworld cruise was outstanding, with a buffet for breakfast and lunch although there were always some hot dishes available. In the evening we had waiter service with a good range of fish and meat dishes, a 'Traveling lite' menu and a vegetarian menu, so whatever your taste you would find something to enjoy. If all else failed and you really wanted a steak, the chef could usually make it for you.
Each evening before dinner, while having drinks in the lounge, the enthusiastic sommelier would tell us about the menu and the carefully selected wines that would accompany each dish. I enjoyed the local flavour of the menu, and if we'd heard from our guide about some local speciality such as Boeuf Bourguignon or Valrhona chocolate, we would invariably find it on the menu that evening, with accompanying local wines.
10. You'll enjoy good company
We really enjoyed meeting some of the other guests on board, which was easy to do since the ship holds a maximum of 159 guests. At dinner there was a free seating arrangement which meant that rather than being allocated a table for the whole cruise, we were free to sit on our own or join other couples as we wished. We normally sat at a different table each night and  got to know many of the other guests over dinner.
The majority of guests on our cruise were American with a few couples from the UK and others from Canada, Australia and other English speaking countries. Most guests seemed to be aged between 50 and 80, although there were a few younger couples, and many had sailed with Uniworld before and were returning for a second or third cruise. We had a lot of fun comparing notes on the day's activities and getting to know other couples over a few glasses of the excellent wine.
Who will enjoy a Uniworld cruise through Titan Travel?
We really enjoyed every moment of our Uniworld Burgundy and Provence Cruise and it was a bit hard to come back to reality after being so well taken care of. The cruise is more about cultural enrichment and relaxation than entertainment, and those aged 40+ will feel most at home. A Uniworld Cruise will suit the discerning traveller who is looking for a luxurious and stress free experience while discovering the local culture and cuisine. In the UK, Titan Travel is one of the best ways to book a Uniworld cruise since they provide some aditional perks, such as the VIP Home Departure Service.
Have you taken a river cruise through Uniworld or Titan Travel and if so what was your experience?
Read an overview of my cruise on the Titan Travel Blog: Burgundy and Provence with Heather on her travels
Travelling with Titan Travel and Uniworld Cruises
You can book your Uniworld Cruise through Titan Travel who specialise in escorted holidays and cruises. When you book through Titan Travel you enjoy their VIP Home Departure Service which is included in your holiday, to transfer from your home to your departure airport in one of Titan's own vehicles.
Uniworld offer boutique river cruising on the rivers of Europe as well as other worldwide destinations. Like their sister company, Red Carnation Hotel Collection, the Uniworld ships feature luxurious furnishings and artworks with outstanding, personalised service.
Heather and Guy travelled on Uniworld's Burgundy and Provence River Cruise through Titan Travel, on an 8 day cruise from Lyon to Avignon, from £2049 per person. As with all Uniworld cruises, the holiday is all-inclusive and covers meals and drinks on board, daily excursions, gratuities and airport transfers.
Thanks to Titan Travel and Uniworld for hosting our cruise.
Pin It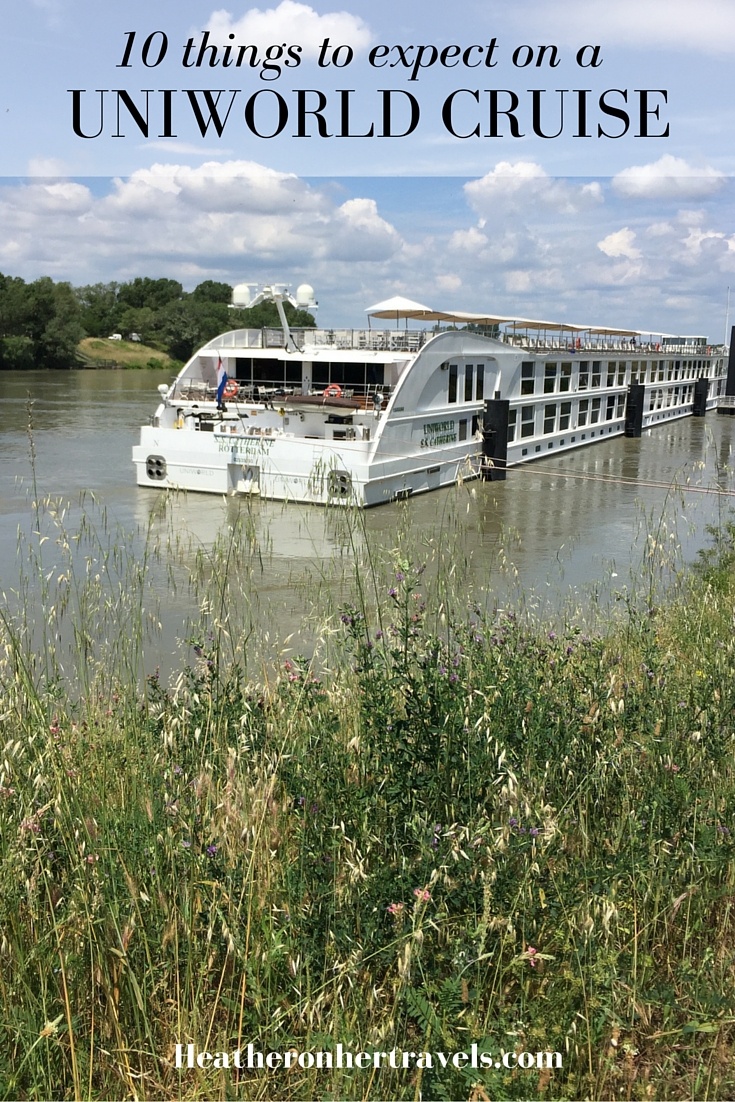 This article is originally published at Heatheronhertravels.com – Read the original article here