In this article our guest author, A J Walton shares his love of British Columbia in Canada and the best places to watch wildlife such as seals, whales, eagles and grizzly bears.
British Columbia has some of the most exciting and diverse wildlife habitats in all of North America. As a child of the Canadian prairies, I fondly remember yearly summer trips to BC, where hiking & camping became familiar friends. Nothing has changed as an adult adventure seeker. In fact, I still consider British Columbia my top outdoor travel destination in the world.
In BC, with its sprawling forests, expansive coastline and mountainous peaks, you can expect to see all kinds of animals even just driving along in your car. For adventurous travelers who are ready to get a bit more up close and personal, these 7 wildlife watch tours will open your eyes to a world of natural beauty and the wonders of the animal kingdom.
Whale watching from Stevenson
This unique whale watching tour gives you a stunning view of the BC coastline. It's the perfect way to watch the world's largest creatures at home in their natural habitat. The tour meets in the historic fishing town of Stevenson, just South of Vancouver. From there, expert guides take you on a day trip in their 40-foot cruising vessel through the Gulf Islands in search of orca whales, sea lions, aquatic birds and much, much more. Tours from Stevenson Seabreeze Adventures are available from April 1st through October 31st.
Nature Discovery Tours from Whistler
Offering a range of private and semi-private land rover excursions, Whistler Discovery Tours lets you experience the beauty of the Coastal Mountain Range like never before. With so many natural wonders to choose from, it'll be difficult to pick just one. They offer morning and evening bear watch tours that let you get up close and personal to these gentle creatures. You can also take a ride through a 450-acre ancient rainforest, where you'll see massive century-old trees and a host of indigenous wildlife. Any tour you choose, you're bound to see stunning wildlife and rarely seen views in some of the most remote places on Earth. Tours from Whistler Discovery Tours start on May 1st and run until November 15th.
Wildlife spotting along the Fraser River
Perfect for a summertime adventure, Fraser River Safari is the ultimate tour of wildlife on the river. Starting in the town of Mission and ending in Harrison Mills, they take you on a wild ride up the Fraser River to see diverse animal life, scenic riverbeds and breathtaking views. You'll board a cozy "Safari Craft" that's perfect for those shallow waters, delicate natural habitats and close range glimpses at bears, bald eagles, seals, and the great white sturgeon. It's ideal for couples, a small group of friends or adventurous families. You're free to book a personal tour with Fraser River Safari any time during the year, but the busy season starts in July and runs until November.
See bears in their natural habitat
Based in Fraser Valley, you're free to rent ATVs or hop on a guided tour as you explore the vast Coastal Mountain Range of BC. With its remote location and rugged terrain, Bear Country Tours gives you unprecedented access to the deep reaches of this wildlife reserve. You can take a two-hour tour or gear up for a multi-day excursion. They specialize in tracking down black bears, grizzlies, and bear cubs in their natural habitat. Don't worry; these guides are safety experts. Plus, every tour comes with their famous BBQ lunch. Bear Country Tours are available year round. This is an experience that lasts a lifetime.
Explore the sea life around Nanaimo
If you love to scuba dive, then you're in for a real treat. Sea Dragon Charters lets you explore the magnificent sea life in either Howe Sound or Nanaimo, just outside of Vancouver. You can kayak with the seals, go snorkeling with the fish, or sightsee from the boat. Experts take guests to stunning views of the coastline where you're bound to see octopus, king crabs, wolf eels, and dozens of species of fish. If you choose to go kayaking, the seals love to introduce themselves by playing with the guests. Get off the boat and discover a world of wildlife up close and personal.
Whale Watching from Victoria
Departing from Victoria or Vancouver, this whale watching tour puts an educational twist on your big sea adventure. Guests get to board a mighty passenger vessel as it sets sail through the Gulf Islands, usually pointing out numerous orcas, humpbacks, and sea lions along the way. They refer to their cruises as floating classrooms with some of the finest wildlife tour guides on board. Every trip with Prince of Whales Whale Watching comes with valuable information that will only enhance your experience and knowledge of these spectacular creatures.
See Grizzly Bears in Knight Inlet
Cruising through the Knight Inlet in Northern BC, Tide Rip Grizzly Tours gives you an intimate look at the local wildlife throughout the many uninhabited islands, inlets, reefs, and rocky shorelines. You'll see plenty of grizzly bears as they feast on salmon jumping upstream, plus dolphins, seals, and bald eagles. As one of the few sightseeing tours in the region, this is a rare experience that's not to be missed. The action heats up in June, but Tide Rip Grizzly Tours are available from April to October.
Visit the #explorecanada official Canada Tourism Website for more information on things to do in British Columbia and Vancouver Island as well as their social media channels on Instagram | Facebook | Twitter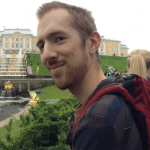 Author Bio: Thanks for this article to AJ Walton – a world traveller focused on traveling, learning languages and entrepreneurship.
More Canadian adventures:
Vancouver Island – Nature Lover's Paradise
How to Enjoy a Great Day in Victoria, BC
5 Reasons to Put Canada on Your Bucket List
Pin It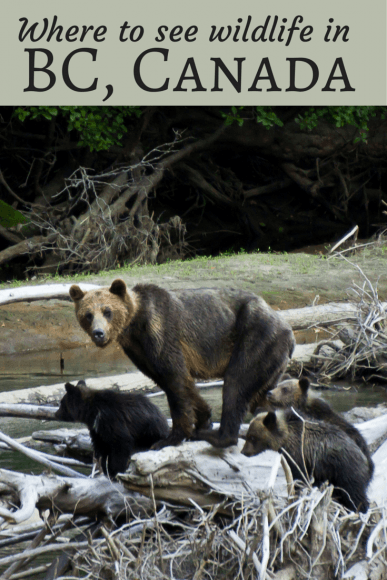 Photo Credits: Sea Lions by Richard Gould , Rainbow Lake Hiking Trail by Iwona_Kellie , Fraser River by John Bromley , Grizzly bears by Stephen Mattucci, Whale Watching by Natalie Tsang , Grizzly bear and cubs by Stephen Mattucci
This article is originally published at Heatheronhertravels.com – Read the original article here
You'll also find our sister blog with tips on how to build a successful travel blog at My Blogging Journey
If you're visiting Bangalore (now known as Bengaluru), the chances are you're just passing through on business or flying into the city before moving on. This was exactly my purpose when I visited Bangalore in January on my way to visit a charity project that I support – you can read about it here. Despite the snatched half day of sightseeing and shopping at the beginning and end of my trip, I found quite a few places to visit in Bangalore if you only have one day to spend there.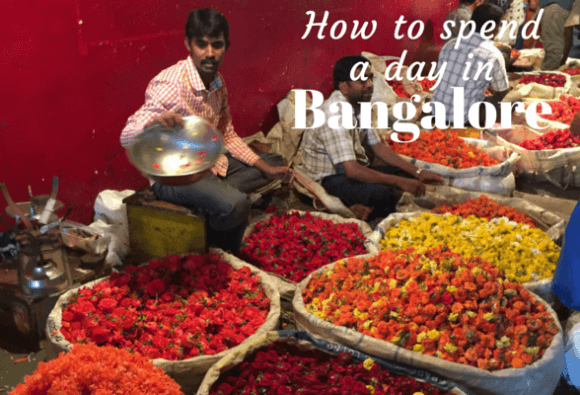 Hotels in Bangalore – Escape Hotel & Spa
For the first and last night of my stay in India I searched for a boutique style hotel that was moderately priced (it feels wrong to pay European prices in India), and everything pointed to Escape Hotel & Spa in the Indira Nagar district. Without realising it I managed to choose one of the most trendy neighbourhoods in Bengaluru with restaurants and bars that wouldn't be out of place in any major European city. This is a popular area for expats to live and where the young and affluent of Bengalore come to play after a hard day at the call centre or office.
My room on the 3rd floor of Escape Hotel was very spacious with stark modern decor of black, white and grey with a couple of red painted chairs for a spot of colour. Full marks for the oh-so-British set-up of a  kettle to make your morning cuppa and a safe that would actually fit my laptop.  My only complaint was the angular wooden base of the bed, which seems to be a feature of these designer hotels, but only served as a place to bang my shins.
Since garden space is at a premium in the city, the roof terrace of the hotel was a welcome feature, with indoor and outdoor seating for drinks, and the Bricklane Grill restaurant overlooking the narrow rooftop swimming pool. The restaurant style is continental European, vaguely French with distressed painted white-wood furniture and pretty daisies on the table. The food was a mixture of European and Anglo-Indian and was well-cooked and pleasant although nothing extraordinary.
The relaxed atmosphere was only slightly marred by the thumping club music from the DJ that they have every Friday and Saturday evening until late. I'd certainly recommend Escape Hotel as a great place to stay in Bangalore if you're looking for designer style at a resonable price. After a week in somewhat basic accommodation, I was thrilled to get back to it for a second night at the end of our time in India. For more ideas for hotels in Bangalore visit my hotel booking page where you can check for best prices and availability.
A night stroll around Indira Nagar
After dinner we took a stroll down some of the side streets around the hotel with interesting kiosk shops selling streetf ood. At one we watched rice flour dosas being made and sold wrapped in newspaper with dipping sauces in small plastic bags. Another kiosk sold Chinese style dumplings with a chilli dipping sauce, so we determined to go back the next day for lunch.
Just one block back from the main road, the atmosphere became much more local and residential with people chatting on the balconies or hanging around by the roadside. Although we didn't see any other western tourists, no-one looked at us curiously, since Bangalore is such a cosmopolitan city. The lack of tourists had another advantage in that there was not much hastle, hussle and begging in the areas we visited.
Some cool places to eat in Bangalore
Although a little research brought up plenty of trendy restaurants in Bangalore we decided to stay close to the hotel and had lunch at the Black Rabbit on the ground floor of the Escape Hotel. This was a younger version of the Bricklane Grill with great burgers, small plates and cocktails and a DJ installed in the evening. I enjoyed my papaya noodle salad and fresh pressed mango juice and we sat in the outdoor area which was enclosed from the street.
In the evening we tried a pan-Asian restaurant called The Fatty Bao which was close to the hotel and on the floors above Monkey Bar. Initially we were shown to the 4th floor which was fully enclosed and air conditioned but we wanted to feel the warmth of the night air so asked to be seated on the 5th floor terrace which is partly open, so you can eat almost al fresco.
At the Fatty Bao they serve small plates of Asian fusion food amidst greenery, fairy lights and slightly kitch surroundings. My plate of pork belly pieces was meltingly slow-cooked but crispy on top and the mango and papaya salad was like a coleslaw with fruity dressing. Our deserts like the ginger and fig cake with a dot of garnish were OK but didn't quite match up in deliciousness. We really enjoyed the ambiance and as usual the drinks bumped up the otherwise moderate bill to around 3500 rs (around £35) for two.
Shopping around Indira Nagar
We had planned to spend the first morning looking around the city but got sidetracked with shopping in the neighbourhood of Indira Nagar around the hotel. Close by was the Soma shop (100 Feet Rd) which sold hand printed textiles and I went a bit mad on buying sarongs, tablecloths and napkins for all my family. By the time I'd finished, a year's worth of birthday presents was taken care of.
We moved on to the FabIndia store (522 CMH Rd) which also sold many different Indian handicrafts – definitely the place to buy clothes and household goods. By the time got back to the hotel our morning was gone, so we had to save the sightseeing for the end of our trip.
Tipu Sultan Palace in Bangalore
Because we'd spent most of our first morning shopping we were determined to get back to the sightseeing in Bangalore. The Tipu Sultan palace is small but interesting enough and from our hotel we took a tuk tuk which cost around 130 rupees (£1.30). While on the topic of tuk tuks it's best to check with your hotel roughly how much a journey is likely to cost. There is a meter, but the driver will inevitably ignore you when you ask him to put it on, so it's a good idea to check the going rate in advance. The Indians are outraged at being cheated a rupee more than they have to, but of course we soft Europeans would rather not have the haggle over a few rupees that might make quite a difference to the driver's day.
Once we arrived at the Tipu Sultan palace we paid 100 rupees (£1) to get in and little extra for a camera licence. There were a few information signs but we decided to use the guide who approached us inside (it's a pay what you think it's worth system). By the end of his very detailed tour, we knew practically every fact and every date in the history of the place.
Upstairs we wandered through the faded grandeur of rooms painted in Mughal patterns and had our photos taken on the two different balconies. One faced the gardens from which the sultan hear pleas from his advisors, and on the other side he would conduct private business. A few of the ground floor rooms are open and have been made into a museum with information in English about Tipu Sultan. It was only at the end when I saw the small model of the famous mechanical tiger eating a soldier, that I made the connection with the life-size one in the V and A in London which growls and groans in turn.
Visiting the City Market in Bengaluru
We had been told that the City market was right opposite the Tipu Sultan Palace but 'right opposite' was clearly a relative term in India. We set off in what we hoped was the right direction and as clueless British tourists were immediately approached by a tuk tuk driver who offered to take us around and act as a guide. Although we really didn't want any more guiding, in the end the driver's persistence wore us down and we accepted. In this case it was a good thing since he took us directly to the market and walked us right through the main areas that we might not have found.
The market was big and bustling with cows wandering around grazing on rubbish and vegetable stalls on the outside. In the inner area was the flower market where rose heads were piled high in baskets of bright red, orange and yellow. The flower industry here is not about decorating your home but for garlands which are used on all special occasions to greet honoured guests.
During our week in India we'd got quite used to being garlanded at every place we visited. In the market men sat crossed legged threading the roses and marigolds to make thick ropes of flowers, then winding them with silver thread for a bit of extra glitter.
The market was a photographer's dream and everyone was quite good humoured although we heard that the market gets very busy and crowded especially at weekends. If you are a lady with long hair I recommend buying a jasmine string for your hair so you can walk around in a cloud of delicious floral perfume. This will help to overcome the less appealing exterior of the market where cows were rooting around in the rubbish and men urinating on the piles of rotting vegetable.
The Botanic Garden in Bengaluru
Last stop was the Lalbagh Botanical Gardens which was around 20 minutes from the market by tuk tuk costing 10 rs (10p) to enter and 50 rs (50p) per camera licence. The large gardens are a good place to escape the noise and traffic of the city, although this being India everything was very dusty. We walked up the earth paths lined with different trees and botanical specimens to reach a floral clock which was ornamented by figures of the seven dwarfs and seemed to have a Snow White theme. By the clock was a man with a whistle who was not afraid to aim a short blast at anyone committing some misdemeanor, although what these might be we couldn't tell.
The gardens seemed a popular place for young couples to walk under the trees and groups of friends to sit and have a picnic. We were disappointed to find that many of the water features were empty of water which made them rather unattractive and the rose garden although pretty was fully enclosed. We had to peer at the roses from a distance, although I suspect that otherwise all the flowers might be picked for a home-made garland or flower ornament.
We skirted around the edge of the park and found the Victorian glasshouse which was a bit like those at Kew Gardens. The design was more of an open sided canopy and the glasshouse appeared to be more ornamental than anything else. Returning to the main entrance, since the park was now closing, we found our tuk tuk driver and returned to the hotel in nose to tail traffic and clouds of traffic fumes.
In this busy, vibrant city there are plenty of things to do in Bangalore for a day or two, if you're there on business or passing through. It's more of a place to hang out than to tick off the tourist sites, although there are places worth seeing while you're there. If I went back I would try and connect with some of the locals to see beyond the traffic fumes and dust since there's clearly a thriving entrepreneurial spirit going on here with all the trendy bars and restaurants and people with money to support them.
More stories about India
13 stories from my charity visit to India – going off the tourist trail
Flying Première class to India on Jet airways – is it worth it?
Meeting my Indian Sponsor Child
Planning a trip to India?
Thanks to Jet Airways for providing Heather's flight to Bangalore/ Bengaluru. Jet Airways is the second largest airline in India, operating over 300 flights daily to 73 destinations worldwide and fly to Bengaluru via Mumbai and Dehli twice daily from London Heathrow. For more information: Jet Airways website | Twitter @jetairways | Facebook | Pinterest | YouTube | Flickr |
Need Airport Parking?
Heather used the Meet and Greet Parking Service booked through APH Parking and Hotels. APH is a multi-award winning company for airport parking & airport hotels, offering airport parking at a range of airports across the UK. APH also offer airport travel extras such as Meet and Greet parking, airport lounge booking and airport hotel stays so you can start enjoying a stress-free holiday before you even take off. Thanks to APH who provided Heather's airport parking on a complimentary basis. For more information: APH website | APH Blog | Twitter @APHParking | Facebook | Google+ | YouTube |
Pin It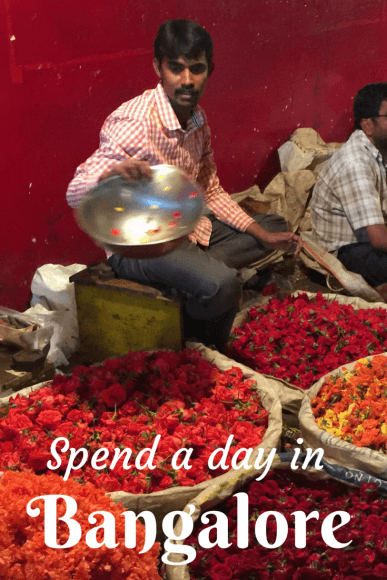 You'll also find our sister blog with tips on how to build a successful travel blog at My Blogging Journey
Our guest author, Leigh McAdam shares her love of Vancouver island, British Columbia, where you can explore the temperate rainforests, go kayaking along the rugged coastline and hope to see bears, orca whales and bald eagles.
Vancouver Island dependably ranks as one of my favourite places to visit. I love it for its wild spaces and easy access to nature. Many visitors don't make it past Victoria, and though it's a delightful city, it's the places where Mother Nature reigns that strike a chord with me. Vancouver Island is home to one of the world's temperate rainforests; it also boasts over 3,400 kilometres of coastline, a coastal mountain range often shrouded in fog and countless islands. For a memorable trip to Vancouver Island include as many of these experiences as possible.
Coastal flora & fauna
Visit wild west coast beaches especially the ones along the Juan de Fuca Trail, northwest of Victoria as well as those in the Tofino area. Botanical Beach, near Port Renfrew is a standout and easily visited as a day trip from Victoria. (Or stay in Point No Point Lodge and head north from there.) Although it's on the Juan de Fuca Trail, it's accessible to day trippers. Check out the tide charts before you go so your visit coincides with a falling tide. Bring your rain gear and a pair of shoes with some traction. Then plan on a few hours peering into nature's potholes – filled with all manner of animal life – sea urchins, starfish, mussels, sea cucumbers, shore crabs and hermit crabs, octopus, chitons, limpets, sculpins, barnacles, periwinkles and sea anemones. When the tide starts to rise, pull out a picnic lunch and relax on a nearby sandy beach.
And on the way to Port Renfrew – or anywhere else on Vancouver Island for that matter, keep your eyes peeled for black bears at the side of the road. But use common sense and take your photographs from the safety of your car.
Hike & kayak to spectacular views
For one of Canada's best day hikes, head to East Sooke Regional Park and plan to hike the Coastal Trail. You get the full west coast experience, yet it's only 45 minutes from downtown Victoria. Like many trails along the coast, its 10 km length belies its difficulty. Expect to be challenged by non-stop ups and downs but there is a reward – spectacular, rugged coastline broken by a cedar and fir filled rainforest, with swaths of wildflowers in season. From your resting spot, be it a bench or a beach, enjoy the views of the Olympic Mountains over in Washington State.
Clayoquot Sound accessible from Tofino deserves a visit. It's popular as a kayaking destination – for one day to multi-day trips. If you only have a day, you can join a guided tour and head for Meares Island where you'll see some of the oldest and biggest trees in British Columbia. The most famous tree – the Hanging Garden Tree – is a western red cedar with a massive 18.3 metre circumference. Otherwise join a tour and head out for one of the islands, some of which boast beautiful, white sand beaches. Expect to see seals, whales, otters and lots of sea birds.
If you've dreamed of seeing Orcas (killer whales), head for Telegraph Cove at the northeastern end of Vancouver Island. Not only is it one of the best places in the world to see these whales, you're also likely to see bears and bald eagles. Adventurous travelers should consider joining a multi-day kayak tour in the area but note that the waters can be challenging because of the currents.
Adventure for everyone
If you're already in Telegraph Cove, then try to include a boat ride to Knight Inlet to see the grizzly bears. June is the best month to visit but in the fall you're treated to the sight of the bears catching and eating salmon. For the truly adventurous there are several excellent backpacking trips including the famous West Coast Trail that takes most people four to seven days to hike its 75 km length. Although tough, it rewards with incredible beach camping every night. Other choices include the Nootka Island Trail and the North Coast Trail.
There are loads of other kayaking options. Near to Victoria you can kayak in the waters around the southern Gulf Islands. The Discovery Islands near Campbell River are beautiful, but challenging with currents and the lack of campsites. The Broken Group of Islands in Pacific Rim National Park near Tofino offers amazing kayaking – and it's perfect for novices.
No matter what adventure you choose, Vancouver Island will charm you. And despite its reputation as a rainy place, it can be sunny and dry for weeks on end come summer.
Visit the #explorecanada official Canada Tourism Website for more information on things to do in British Columbia and Vancouver Island as well as their social media channels on Instagram | Facebook | Twitter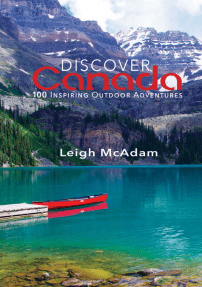 Author Bio: Many thanks for this article to Leigh McAdam, a Calgary based blogger writing about outdoor and adventure travel at HikeBikeTravel.com. Recently she completed 100 adventures across Canada and wrote the ebook – Discover Canada: 100 Inspiring Outdoor Adventures.
Pin It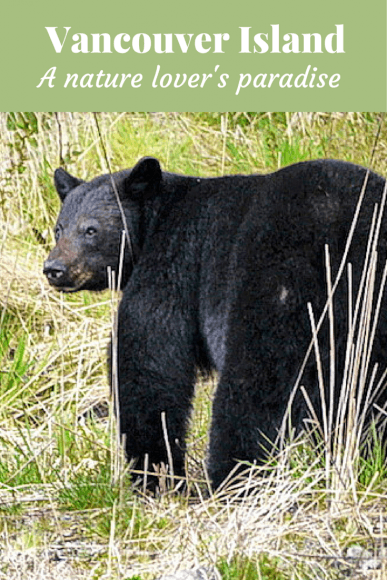 For more Canadian experiences:
How to enjoy a great day in Victoria, BC
5 Reasons to Put Canada on Your Bucket List
Adventurous Canada With a Twist
This article by Leigh McAdam is originally published at Heatheronhertravels.com – Read the original article here
You'll also find our sister blog with tips on how to build a successful travel blog at My Blogging Journey