Think of Kenya and you no doubt picture prides of lion prowling open grassland, giraffe grazing on acacia leaves and elephant cooling off in waterholes. Safari rightly plays a huge part in most Kenya trips, but your experience can be further enriched spending a few days at Free the Children's Me to We initiative.
Operating just outside of the Masai Mara National Reserve, the initiative supports local communities in a variety of ways, from educational and medical development to hygiene around the home. During your holiday with Audley Travel, you can get involved in some of its projects allows you to contribute to sustainable change and make a real difference to people's lives, as Mark Gillies, East Africa Specialist at Audley Travel, explains.
About Me to We
Me to We itself is a social enterprise that was established by Canadian charity Free the Children. It allows visitors and volunteers to access and experience the charity's development projects in Kenya and seven other countries around the world.
This can include anything from acquiring clean water and improving access to medical facilities to smoothing the way for women to make a living for themselves. It can also involve setting up schools for girls who wouldn't otherwise receive secondary education.
In Kenya, Me to We is run from Bogani Cottages & Tented Camp – a safari-style camp just north of the Masai Mara. Here, visitors not only sleep and eat, but undertake activities beneficial to the local community. They might find themselves helping to build health centres, or collecting water for 'mamas' (local women).
The experience
When I initially heard about Me to We, I was a little cynical. Over the 18 years that I've regularly visited East Africa, I've seen a number of community projects set up with good intentions, only to fade away a few years down the line.
I was therefore taken by surprise when I finally visited the initiative with Audley Travel. The extent of local support for Free the Children's work is exceptional, and a testament to their achievements. Setting realistic aims, their fairly simple ideas have reaped extensive results in many areas of local life. Not only this, but the positive effects have been maintained over the 15 years they've been operating here.
What I liked about the Me to We experience was the feeling that you're an active participant in the work, rather than a passive bystander. You're right there digging gravel, pushing wheelbarrows and carrying tools. It's about getting dirty and speaking to local people, whose gratitude is shown in their warm welcome and wide smiles. Speaking basic Swahili myself, I can usually tell when greetings are genuine or simply out of politeness. But everywhere I went here, people's pleasure in seeing me was unmistakable.
Activities
During your stay, you'll be in a group of around 12 – usually a mix of ages, from families with children to solo travellers and retired couples. Together with a Maasai guide and a Me to We facilitator, you'll engage in a number of different activities.
During my time at Bogani, I helped to build an accommodation block for doctors. Contributing to something I knew would be appreciated by the community was really rewarding. I was also able to learn more about the project by talking to Me to We volunteers and local people as we worked together.
I visited the home of Mama Joyce, who shared her beading techniques with us. Like many other mamas, she's able to generate an income from her craft to support her family. Previously, women here were completely dependent on men to supply food and money. Yet with the help of Me to We, they've been able to learn a craft and sell their products to a wider market.
Mama Joyce was also happy to answer any questions we had about village life, and in exchange for her time we collected water for her from the Mara River. While only 200 m away, carrying heavy bucket loads of water was quite a challenge, and was yet another way for us to appreciate the rigours of daily life here. Together we were able to collect enough water to last Mama Joyce at least three days.
Another activity I enjoyed was venturing to a local market, armed with some Kenyan shillings and a list of items that the village needed. Strolling through the stalls displaying fruits, fresh flowers and woven baskets, I bartered with the market sellers while soaking up the atmosphere.
Back at the camp, you can try out some of the traditional weapons used by Maasai warriors under the tuition of Maasai field guides. These include spears, throwing sticks, and bows and arrows, which you use to hit a target. It's a fun way to learn about Maasai culture in an informal way. I was even given my own throwing stick as a keepsake, and it now sits proudly in my home.
Kisaruni All Girls Secondary School
By far the best thing I did was visit Kisaruni All Girls Secondary School. Opened by Free the Children in 2011, it offers hundreds of girls the chance to further their education. In Kenya, secondary schools are unaffordable for many families, and boys have priority.
All of the young women I met here were incredibly inspiring. Seeing their passion for education and listening to them talking about their aspirations to be doctors, engineers, nurses and accountants was really eye opening. I was left in no doubt that most of them would achieve their ambitions.
We were given a tour around the school, not by teachers, but by the head girl and two prefects. They addressed us confidently as they showed us the building's facilities and spoke about the school's values.
One thing that stood out was the school's efforts in promoting a sense of community and bridging differences between the local Maasai and Kipsigi cultures. The contrasting lifestyles of these two peoples (Kipsigi hold areas of land that they cultivate, while Maasai move around with their livestock) have been the cause of bitter feuds and violence for many years. But in this school, pupils celebrate what unifies them.
The hard work of the pupils, teachers and Free the Children/Me to We has also paid off in the girls' academic achievements. 2016 saw the very first year group to pass through the school graduate with the highest marks in the whole of Kenya.
Bogani Cottages & Tented Camp
Situated around a two hour drive north from the core area of the Masai Mara and an hour's light aircraft flight from Nairobi, the camp is surrounded by open farmland dotted with small villages. The tents are comfortable, with electricity, hot showers and flush toilets, and there are several cottages to accommodate families.
Buffet-style meals, consisting of European dishes with the occasional local delicacy, are served in the camp's main communal area. Something I always remember about the camp is how involved the catering staff are. Unlike in many safari camps, where they're friendly but unobtrusive, at Bogani they're very much a part of the conversation. They'll greet you, ask about your day and proudly introduce the dishes.
Combining Me to We with safari
A Me to We stay works well with a safari in the Masai Mara National Reserve. Both are very powerful but completely different experiences.
Me to We gives you the opportunity to add to a very positive story of development within Kenya. You learn a lot about yourself and your travel companions, as you're taken out of your comfort zone and have to turn your hand to things you wouldn't normally do.
A short drive allows you to enter an entirely different world. A safari in the Masai Mara is all about those close encounters with wild animals – watching lion prides lazing in the sun and wildebeest frantically crossing the wide and fast-flowing Mara River.
A huge grassland area in the southwest of Kenya, between July and October the Masai Mara plays host to the Great Migration. This is a wildlife phenomenon where millions of wildebeest, zebra and antelope follow the rains, attracting predators such as lion, leopard and crocodiles.
The reserve is also home to the Big Five (lion, leopard, rhino, elephant and buffalo), along with cheetah, hyena and a variety of birdlife.
Along its edges are private conservancies where many of the camps and lodges are based. Their experienced and knowledgeable guides will lead game drives and walking safaris through the open grassland. In the evening, you'll share candlelit meals beneath the stars.
Getting there
After flying to Nairobi for your holiday with Audley Travel, a Me to We facilitator will meet you and transfer you to a hotel for the night. The next day, you'll take an hour's flight by light aircraft to the Masai Mara. An hour's drive past fields of grain and rural villages will see you reach the camp.
Practicalities
A trip combining Me to We and a safari suits anyone with an interest in wildlife, Maasai and Kipsigi cultures, or social development and conservation issues. It's also for people who want to experience what life is really like in rural Kenya away from the regular tourist spots.
Families are well catered for, with all guides speaking English and activities offered specifically for children. It's also easy and safe to travel solo: you'll stay within your group once you arrive and the journeys are all escorted.
July to October is the best time for safaris in the Masai Mara as the Great Migration is in full swing and temperatures are comfortable. The only time I wouldn't recommend visiting is between the end of March and May, when rain is heavier and more frequent.
About Mark Gillies
Mark Gillies is an East Africa Specialist at Audley Travel. His first experience of the region was in 1998, when he spent three months working as a research assistant on a biological survey programme in southern Tanzania. There hasn't been a year since that he hasn't been back to Africa, whether for work or adventure.
It was while working for a travel company that he encountered Kenya and grew to love its wildlife and its people. Since joining Audley, he's visited Kenya, Tanzania, Rwanda and Uganda, furthering his passion for the region.
This article was brought to you in partnership with Audley Travel
Read More articles from Audley Travel
A guide to volcano hiking in Indonesia
A guide to gorilla trekking in Rwanda
Russia for Art Lovers – where to go in Moscow, St Petersburg and the Golden Ring
Pin It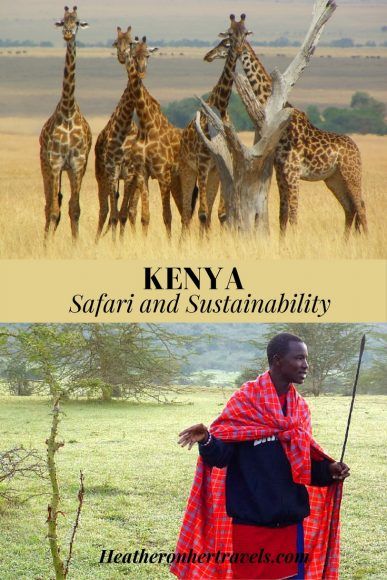 This article is originally published at Heatheronhertravels.com – Read the original article here
With only 900 mountain gorillas left in the wild, their population concentrated in just three countries (Rwanda, Uganda and the Democratic Republic of Congo), opportunities to see them up close are few and far between. Amy Czarnecki, an Africa specialist at Audley Travel, shares her experiences of trekking through Rwanda's Volcanoes National Park in search of these humbling creatures.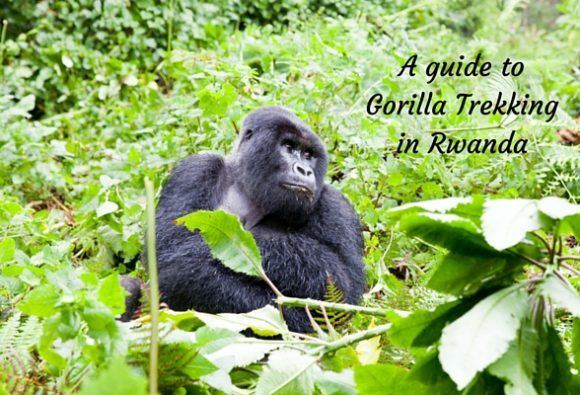 The anticipation built up with every step, as we made our way slowly through the tangle of trees and roots, the air heavy with moisture. Our guide had received word from one of the trackers that a troop of mountain gorillas were nearby, but there hadn't been any sign of their presence – no snapping branches, no warning calls.
The moment we came upon them is difficult to describe – I was completely taken aback by their size, beauty, body movement, and how they seemed entirely unfazed by our presence.
They remained fairly still (perhaps they were a little sulky about the damp weather), which really allowed us to sit and observe them, taking in every inch of what they were doing.
One gorilla was lying on his back with a hand under his chin looking at the sky. He was so pensive that it made me wonder what he was thinking about. As they relaxed in their nests, made of branches and leaves, the gorillas chewed on vegetation from the surrounding trees and waited to dry off from that morning's downpour.
The gorillas are used to having humans visit in a friendly capacity, which showed in the way some acted as though we weren't even there – our group had to part as one female gorilla with a four month old baby walked right through.
Other gorillas seemed more curious. I was taking a photograph when I suddenly realised that a young male had come right up to me, barely half a metre away. When I lowered my camera we were face-to-face. As a rule, you keep a seven metre distance away from the gorillas at all times. Of course, the gorillas don't realise this and the young ones in particular often approach you out of curiosity, although they rarely make any physical contact.
The Gorilla Troops
On a single gorilla track you'll see one troop, which vary in size. Typically, gorilla troops are made up of around 10 to 15 members, although there can be up to 20 or 30. There's always an alpha male silverback, the main protector and leader of the group, as well as a secondary silverback should anything happen to the alpha. A small number of younger blackback males act as sentries, keeping watch along the perimeters of the troop's territory. There's also an alpha female who's the predominant mate of the alpha silverback, along with a few other females and their young.
Volcanoes National Park in the northeast of Rwanda is home to around half of the world's entire mountain gorilla population, including ten habituated gorilla troops. Rwanda strictly protects its gorillas to help conserve their numbers and their natural behaviour.
Just eight people are permitted to visit a group at any one time. While this means you need to book your gorilla tracking experience well in advance – particularly if travelling during the peak season of July to September or January to February – it also makes the experience all that more intimate and ensures that the gorillas don't feel threatened.
The treks
You'll be given a choice of treks that vary in terms of their difficulty – this depends more on how challenging the terrain is than the distance. An easy trek could mean the gorillas are two hours away but the walk is fairly level, whereas a more difficult trek could only take you around half an hour to reach the gorillas but traversing steeper land at a higher altitude. Your guide can help you decide which trek is best suited to your fitness and energy levels that day.
I chose an easier trek, which involved a 45 minute walk through farmland, where we saw local people planting potatoes and harvesting crops. A rock wall separated the farmland from the forest, which rose immediately up in a solid green mass. The tracker had indicated that gorillas were just five minutes away, but the dense vegetation and lack of any trails kept this from being a simple stroll. Navigating the forest, we carefully stepped over roots, beat back branches and weaved between tree trunks.
Guides and trackers to see the gorillas
On your trek, you'll be accompanied by a guide and around five or six trackers. They stay mostly ahead of the group to check the location of the gorillas and radio information back to the guide. The trackers are armed, mostly to protect the gorillas from poachers as well as for your safety.
A permit costs US$750 per person for each gorilla track, regardless of the length, difficulty and time of year. Most people only embark on one or two treks during their trip. There's also the possibility of completing a golden monkey trek in the same area, although these take place at the same time as the gorilla treks so you'd have to stay longer to do both.
Practicalities for gorilla tracking
Because there are different hike options covering a range of abilities, people of most ages can take part in a gorilla track (a couple in their 70s were in my group). I'd suggest only selecting the harder treks if you're up for a challenge and have a good level of fitness. The gorillas are usually at elevations of between 1,800 and 3,300 metres, so the hikes get harder as the air gets thinner. I'd also recommend preparing your body for hiking before you go, especially if you're not used to walking longer distances.
You'll have the option to hire a local porter, who can help carry your bags and assist you over the more treacherous terrain. Many of these men were once gorilla poachers, but now appreciate and help to protect them through tourism. The porters are paid in tips, usually US$10 to 20 per trek.
What to wear for seeing gorillas
In terms of clothing, you need to be prepared for all weather. I'd recommend wearing light hiking boots, gaiters for extra protection against water, ants and other insects, waterproof trousers and jackets, and quick drying, lightweight clothes to overcome the hot and humid conditions.
When you get to the gorillas, you'll be required to leave your bags behind with a porter so the gorillas can't smell any food stored in them. It's a good idea to bring a small secondary waterproof stuff sack for carrying extra camera equipment in when visiting the gorillas, with the visit normally lasting around an hour.
When to go for gorilla trekking
There isn't necessarily a best time of year to go to Rwanda. In April and early May and from November to December there's a lot more heavy rain, so it depends on how intrepid you are and your travel dates. The peak times are generally January to February and July to September, but travelling in March or June means there will probably be fewer visitors and more flexibility on when you can do the treks.
Where to stay for gorilla trekking
Accommodation near Volcanoes National Park tends to be in simple but practical lodges. I stayed in Mountain Gorilla View Lodge, just a half hour drive from the park's entrance and headquarters. It offers simple but comfortable rooms, reasonably good food and friendly staff who provide a boot cleaning service after your trek.
The more luxurious accommodation options, such as Sabyinyo Silverback Lodge and Virunga Lodge, are further away: around an hour and a half from the park headquarters. Set higher up in the mountains, they have 360-degree views over the mountain range and forested valleys, as well as a more personalised service and higher quality furnishings.
Top tip for your gorilla experience
My best advice for making the most of your gorilla trekking experience is to take photographs, but also to put your camera down – even for only a short while – and really just be in the moment.
Why Rwanda for seeing the gorillas?
A beautiful country with pristine countryside and friendly people, Rwanda is a tremendous example of how a country can recover from the darkest of events after the 1994 genocide, which resulted in the loss of around 20% of the country's population.
On my visit, I was struck by the generous and forgiving nature of the people, as well as by the way they can seemingly farm on any piece of land available to them, putting my own gardening efforts back home to shame.
Volcanoes National Park is the best place in the world to see mountain gorillas in the wild. It's more easily accessible than Uganda's Bwindi Impenetrable Forest and a safer place to visit than the Democratic Republic of Congo. Mountain gorillas are the most endangered gorilla species on the planet, so the remarkable conservation efforts made in Rwanda are critical for their survival.
Visit Audley Travel to help plan your trip to see the Gorillas in Rwanda

Trips from Audley Travel don't come off the shelf – they're tailor-made down to the finest detail. When planning a trip with us, you will speak to a destination specialist who has either lived or travelled extensively within the country or region that you are visiting. They will create a bespoke trip based on your tastes, interests and budget and with an absolute commitment to providing quality travel experiences.

About the author

Amy Czarnecki has a passion for travel and the natural world, and is always seeking adventure. Exploring her home country of the USA, she sea kayaked across the Prince William Sound, hiked to the summit of Mount Rainier in Washington state and surfed off the coasts of Florida, California and New England. It was while working as a Mount Kilimanjaro trekking specialist that she fell in love with Africa, joining Audley Travel as an Africa specialist to help others discover the delights of Tanzania, Rwanda and Uganda.

This article was brought to you in partnership with Audley Travel
Read More articles from Audley Travel
Russia for Art Lovers – where to go in Moscow, St Petersburg and the Golden Ring
A first timer's guide to Oman
Pin It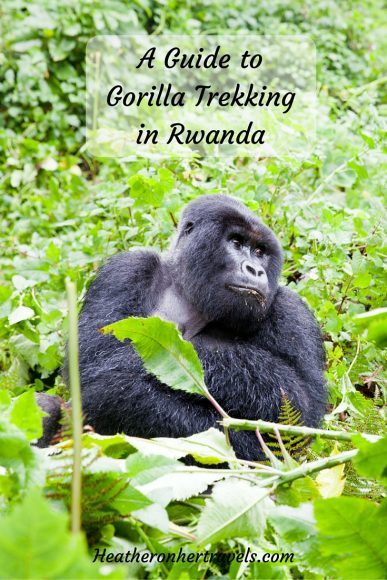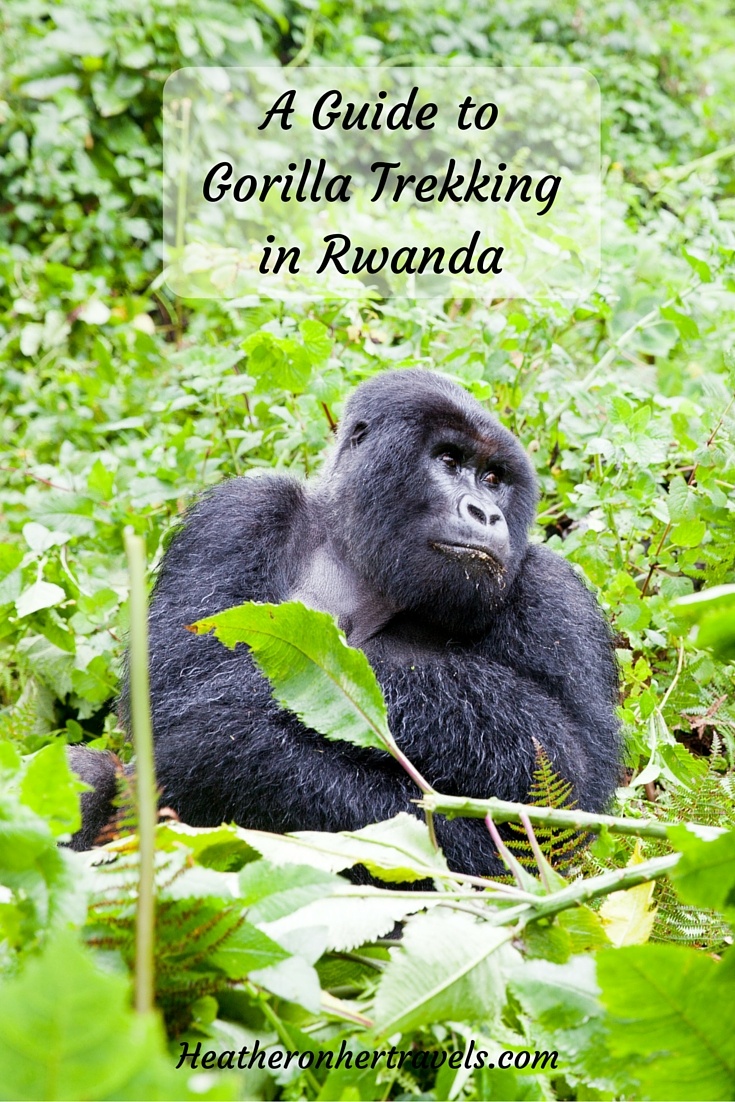 This article is originally published at Heatheronhertravels.com – Read the original article here
Day six of our Mediterranean Cruise with MSC Cruises took us from Europe to Africa in just a few hours as we arrived in Tunisia. The modern port of La Goulette where the MSC Splendida docked was a 15 minute drive from the centre of Tunis and we had pre-arranged a private taxi to take us sightseeing for the day.
Just outside the cruise port we met our taxi driver, Mr Faouzi who took us first visit the pretty village of Sidi Bou Said, which was a 15 minute drive up the coast. The village is known for its picturesque white houses with blue painted doors and windows and is known as the Santorini in Tunisia. We arrived before most of the coach excursions with the souvenir stalls in the pedestrianized main street just starting to open.
Walking up street, we admired the pretty white and blue houses, every so often exploring down a side alley to investigate a hidden courtyard, old studded door or building draped with pink bougainvillea. We could see below us a small harbour area and the MSC Splendida at the port in the distance. We passed a few cafes and smart hotels with terraces overlooking the sea and at the end of the road was a viewpoint, where the path continued down the hill to the harbour. We retraced our steps, just as the cruise excursions were arriving and took a look around the small Dar El-Annabi Museum (€2.50 entrance).
I hope you enjoy the video below of our day visiting Sidi Bou Said and Carthage on our cruise stop in Tunis
If you can't see the video above from our visit to Sidi Bou Said and Carthage, view it on my blog here or on YouTube here
Download the Tunis and Carthage Video
Subscribe to all my videos in I-tunes
If you enjoyed this video, check out the others in my Video archive
This traditional house was built at the end of the 18th century and used as a family summer residence, but is now open to the public showing scenes from Tunisian life. The house had been set up as if preparations were underway for a wedding, with figures in Tunisian costume showing the bride being decorated with henna and receiving guests with her family. The internal patio at the entrance was decorated in Andalucian style, with a central fountain, flowering jasmine and bougainvillea and stairs up to a terrace with a panorama over the town. Through the big studded door were sitting rooms with figures in costume, leading to a large open courtyard where an underground cistern collected rainwater from the roof. We really enjoyed this insight into Tunisian life and highly recommend the museum for those interested in local culture.
Next on our taxi tour was the visit to Carthage, which is not a single site like Pompeii but a succession of different sites with residential and shopping areas in between, so it would be difficult to see them all without a car. The legendary city of Carthage was founded in 814BC as the capital of the Punic Empire and exerted influence over the whole Mediterranean for many centuries. The empire's power waned during the Punic wars, fought between 264 and 146 BC when military commanders such as Hannibal were unable to avoid defeat by the Romans. Although Carthage was destroyed during this conflict, it was later rebuilt by the Romans and became the third largest city in the Roman Empire. Later the city was conquered by the Vandals, Byzantines and Arabs and fell into oblivion until archaeological excavations were begun in the 19th century and it was declared a UNESCO World Heritage Site.
Our tour started at the Carthage Museum where the ticket (cost around €5) gave us entrance to all the different sites. The museum is situated at the top of the hill of Byrsa that was the site of the Roman Forum, with a commanding view over the ancient city and the sea. We had a look around the museum with some fine mosaics and larger statues from the site. Outside were gardens with fallen columns and their decorative pediments and we could also see the remains of Punic houses built on the slopes of the hill.
Next we drove to the Roman Amphitheatre, which had a capacity of 40,000 people and was used to stage gladiator combats, circus games with wild animals and mock naval battles. Only the perimeter of the arena remains today, with some of the internal walls, broken columns and the underground tunnels.
The Antonine Baths was the largest of the archaeological sites we visited, in a beautiful location beside the sea. The baths covered a very extensive area, including the cold frigidarium, sauna or tepidarium and hot calidarium in a large complex with a central hall supported by columns and domed roofs. The site that you can see today consists mainly of the underground portions of the building made up of storage rooms and boiler rooms, with only a single column showing where the ground level would have been.
The final stop on our tour was the Punic port which was considered a feat of engineering in ancient times. There were two communicating basins which can still be seen and we took a walk around the circular one with a central island where we could see the remains of the berths where war ships could be drawn up out of the water on wooden rollers. Now the basin is surrounded by desirable houses overlooking the water, with small boats moored up all around the perimeter and a few fishermen sorting out their nets.
After our visit to the various sites of Carthage, we drove the 20 minutes into the modern town of Tunis, for a look at the old town or Medina. We stopped for lunch in a café on one of the boulevards in the centre of town, planning to afterwards walk into the Medina. The weather had been overcast and showery all day, but since it was now raining heavily we decided against our walk and asked our driver drop us back at the cruise port, where we spent the rest of the afternoon relaxing on board.
Tomorrow we have a day at sea as MSC Splendida sails back to Barcelona where we will end our week's cruise.
Options for visiting the main sites of Tunis
The main things to see on a cruise excursion to Tunis are the various sites of Carthage, the blue and white village of Sidi Bou Said and the Medina or old town of Tunis. The Bardo Museum with ancient mosaics is also recommended but is situated in the suburbs of Tunis, so you may not have time to see this as well as the other places.
Booking a cruise excursion is probably the most convenient option, but as always you will be in a large group of around 50 people, and will probably have to choose two of the sites above, as there is not time to see them all.
Another good option is to hire your own taxi for the day to take you to the main sites of Carthage, Sidi Bou Said and the Medina. There are taxis waiting in a rank as you exit the cruise terminal and prices are posted on a board. The prices posted were €60 for Medina/Carthage/Sidi Bou Said for 4 seats, €80 for 6 seats, €100 for 8 seats. As I did not take the taxi from this rank I can't confirm whether these were the fixed prices, but my general experience in North Africa is that even when the price is shown, you should agree a price with the driver before setting off and may need to bargain to achieve a price you are comfortable with.
If you turn right out of the terminal and walk down the road to the port exit, you will pass a parking area where other taxis are waiting and some drivers may approach you to offer a taxi tour. Again, if you wish to take one of these you may need to bargain and agree a fair price before setting off on your tour.
Once you reach the exit of the port (turn right and 10 minutes walk from the cruise terminal) immediately ahead of you there is an Oil Libya gas station and beside it is another rank of taxis. These are public taxis that do not have a permit to come into the port and many of these will also offer to take you on a tour. Again you may need to bargain to agree a fair price, and the price here may be lower than in the port.
Because we wanted a private taxi tour but also the certainty of a pre-booked service and a pre-agreed price, we contacted a Tunis based travel agent that I had seen recommended in the Cruise Forums, Ben Jebara M. Tahar through his website http://www.expertraveltunisia.webs.com Twitter: @expertravel  Although he was not able to offer us on a personal tour, he arranged a taxi for the day with an English-speaking driver at around the same cost as the official cruise excursion. Although this probably cost more than bargaining ourselves for a taxi, we were very happy with the service, which was arranged by e-mail, with a follow-up phone call via the driver's mobile. This gave us a tour that was more flexible than the official excursion and with a less crowded experience, since most of the sites were empty when we visited them.
If you are on a budget, there is a train that runs from outside the port to the centre of Tunis in one direction and to Carthage and Sidi Bou Said in the other direction. I did not take the train but you can find information about it on Cruise Forums.
MSC Excursion Options
The Historical and Cultural tour (4 hrs, £49 Adult) of Tunis features the archaeological ruins of ancient Carthage, ancient baths and a visit to Sidi Bou Said. The Beach Tour (4.5 hrs, £35 Adult) is trip to Gammarth, a lovely seaside resort a short drive from Tunis. If it's shopping you're after try the Shopping Tour (4.5 hrs, £45 Adult) to the old medina quarter and its traditional spice market with hundreds of stalls selling a huge variety of local produce. For a dose of colour there's the History & Colours of Tunis (4.5 hrs, £42 Adult) tour to the Bardo Museum, a former 13th century palace famous for its outstanding collection of mosaics. Finally, choose Exploring the Colourful Souks of Tunis (4 hrs, £42 Adult) where you can stroll the streets of the medina for Arabian style shopping, admire the handicrafts and spices and visit a traditional carpet shop to learn about the history and traditions of the Berber people.
Other articles in my Mediterranean Cruise series
Join me on a week's Mediterranean cruise with MSC cruises
All aboard at Barcelona – Day 1 of my MSC Mediterranean Cruise
Bonjour Marseille – Day 2 of my MSC Mediterranean Cruise
Palazzo and Gelato in Genoa – Day 3 of my MSC Mediterranean Cruise
Naples and an excursion to Pompeii – Day 4 of my MSC Mediterranean Cruise
Messina and an excursion to Taormina – Day 5 of my MSC Mediterranean Cruise
Tunis and Carthage – Day 6 of my MSC Mediterranean Cruise
A day at sea and back to Barcelona – Day 7 of my MSC Mediterranean Cruise
Thanks to MSC cruises who hosted Guy and Heather's Mediterranean cruise. Heather and Guy travelled on MSC Splendida from Barcelona on a 1 week cruise calling at Genoa, Marseille, Naples, Messina, Tunis. Prices for a similar cruise start at around £700 per person. For more information, visit the MSC Cruises website or follow them on Twitter @MSC_Cruises_UK or on the MSC Facebook page.
This article by Heather Cowper is originally published at Heatheronhertravels.com – Read the original article here
You'll also find our sister blog with tips on how to build a successful travel blog at My Blogging Journey