I loved the relaxed and authentic Caribbean charm of St Kitts, one half of the twin island nation of St Kitts and Nevis. There's something for everyone as you discover the island's history, take a rainforest walk, get active on the water or lime like a local on one of the island's beaches. Here are my top 10 things to do on St Kitts, especially if you're visiting on a cruise.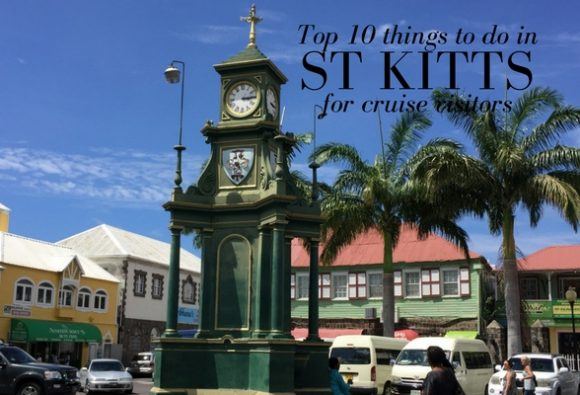 1 A relaxed walk around Basseterre
Start your island visit with a stroll around St Kitt's relaxed island capital of Basseterre. From Port Zante pass through the archway of the Old Treasury to the Circus roundabout (St Kitts has no traffic lights!) and spot the green Berkeley Memorial clock, a well-known St Kitts landmark. On Fort Street and Bank Street, you'll pass market stalls and food vendors selling anything from fruit smoothies, to local lunchtime dishes.
Nearby is the shady Independence square which was once the island's slave market. The small doors at the base of nearby colonial houses lead to basements where the slaves slept before they were sold. On the square is the delightful Gallery Café, where you can see the work of local artists and take refreshment in the small café and courtyard garden.
2 The Old Treasury and National Museum in Basseterre
The Old Treasury, on the edge of Port Zante, is an impressive 19th century building built of black volcanic stone. The central archway is known as 'The Gateway to Basseterre', since visitors would pass through it from the port and upstairs you'll find the small National Museum.
While the displays are charmingly old fashioned, there are plenty of fascinating insights into the history and culture of St Kitts, with colorful carnival costumes and national dress on display.
3 Sugar history at The Wingfield Estate
The stone chimneys and windmills of a once thriving sugar industry can be found all over St Kitts and at Wingfield Estate you can visit the ruins of an old sugar mill for an insight into the sugar industry. The aquaduct once brought water from the slopes of Mount Liamuiga to power the mill wheel and the old rum distillery has been uncovered, with plans to start making rum again in the future. The estate is included on most island tours but there are information signs if you visit independently by taxi and entry is free.
4 Romney Manor and Caribelle Batik
Adjoining the Wingfield Estate is Romney Manor, the estate's Great House named after the Earls of Romney who owned it for 200 years. Surrounded by botanical gardens with green lawns and flowering shrubs, the sounds of birds and glimpse of butterflies makes this a peaceful setting where the gardens blend into the rainforest. Wonder at the stories that the majestic 400 year old Saman tree could tell and visit the Caribelle Batik workshop where you can buy a colourful batik handicrafts and clothing. (there's a small entrance charge)
If you're looking for a hotel on St Kitts check prices and book on HotelsCombined.com
5 Step back in time at Fairview Great House
At Fairview Great House you'll glimpse the lifestyle of a wealthy plantation owner in the 18th century. There are elegant porches and balconies, a dining room laid with antique silver and upstairs the bedroom where Prince Charles stayed when the house was a hotel.
Some tours also include a rum tasting or cookery demonstration and after your visit you can enjoy the well-kept gardens. The house is close to other historic sites such as Wingfield Estate and Brimstone Fort so best reached by taxi as part of an island tour. (there's a small entrance charge)
6 The canons and views at Brimstone Fort
A winding road brings you up through narrow stone gatehouses to Brimstone Hill Fortress, a UNESCO World Heritage site that was built by the British colonial powers in the 17th and 18th Centuries. Known as 'The Gibraltar of the West Indies' the fortress supported the ambitions of the English to dominate the sugar rich islands of the Caribbean.
There's a visitor center close to the car park and the most spectacular views are from the top of the stone citadel with an impressive array of canons pointing in all directions. The fort can be reached by taxi and is included on most island tours. Entrance $10US
7 A Rainforest walk
The mountains that form the backbone of St Kitts are covered with natural rainforest, teeming with birds and home to the Vervet monkeys. The most demanding walk is to the top of Mount Liamuiga, best done with a local guide and requires a good level of fitness. For a gentle self-guided walk, follow the trails on the Wingfield Estate under the Sky Safari zipwire where the cries of people zipping over your head mingle with the sounds of nature. A stream trickles beside the trail and aerial roots and vines tangle in the tree canopy. To learn about the forest trees and medicinal plants in the rainforest, we recommend hiring a knowledgeable guide such as O'Neil Mulraine for your rainforest walk.
If you're looking for a hotel on St Kitts compare prices and book on HotelsCombined.com
8 The St Kitts Scenic Railway
This narrow gauge railway was built in the 1920s to deliver sugar cane from the plantations around the island to the processing factory in Basseterre. While sugar production has ceased, visitors can still board the double-decker St Kitts Scenic Railway passing over the steel bridges with views over the fields on the slopes of Mount Liamuiga. Rum punch is served while the guide gives an entertaining account sugar industry on St Kitts and at the end you'll return by bus or by catamaran. The 3-4 hour round trip is best booked as a cruise excursion since the timetable varies depending on the ships in port.
9 Get active on the water
There are plenty of watersports options on St Kitts, from glass-bottomed kayaks to exhilarating flyboarding, using water jets that shoot you high in the air. While most beaches will have kayaks, snorkels or paddleboards to rent, the best range of watersports can be found at St Kitts Watersports on Cockleshell beach. Ask about their jet-ski safari where you'll be taken to the best snorkeling spots nearby. A half-day catamaran trip will give you an ocean side perspective of St Kitts and normally includes lunch with a stop for snorkeling. Book as a cruise excursion or through the websites of Bluewater Safaris or Leeward Islands Charters.
Ask about their jet-ski safari where you'll be taken to the best snorkeling spots nearby. A half-day catamaran trip will give you an ocean side perspective of St Kitts and normally includes lunch with a stop for snorkeling. Book as a cruise excursion or through the websites of Bluewater Safaris or Leeward Islands Charters.
10 Chill on the beach
If all this activity sounds too much and you just want to lime like a local, we recommend a taxi ride to the beaches on the South East peninsula. Cockleshell Bay is one of the most popular beaches on St Kitts, with a wide range of beach bars and sunbeds to rent, although it can get crowded if there are a few ships in port. For a quieter option, try South Friar's Bay where you can rent a sun lounger at the Carambola Beach club or bag a hammock at the more rustic Shipwreck Beach Bar at the other end of the beach.
More articles about St Kitts:
The Stylish Traveller's Guide to St Kitts
10 views of St Kitts that would make the perfect postcard
Where to stay on St Kitts
Visiting St Kitts on a cruise is a great way to get a taste of the island, but one day is never enough! So if you like what you see why not return for a longer stay? If you do here are some great hotels that we recommend;
Ocean Terrace Inn – with colourful contemporary style, this is a great mid-range choice if you want to stay within walking distance of St Kitts, with great views over the harbour. There's a beautiful landscaped pool area to relax and it's easy to access all the other attractions of St Kitts by taxi. Read my review here and you can check prices and book through HotelsCombined.com
Ottley's Plantation Inn – for classic Caribbean luxury, this old style plantation house hotel has it all. You'll stay among beautifully kept gardens, either in the Great House or in private bungalows in the grounds. This hotel is a short drive from Basseterre so you'll need to hire a car or take taxi excursions to see the island. Read my review here and you can check prices and book through HotelsCombined.com
Rockhaven B&B – This colourful bed and breakfast is a private home with just two rooms, offering fabulous views towards the ocean from the terrace. The rooms sing with colour and incorporate local antique furniture and traditional caribbean touches, while breakfast is home cooked and delicious. Read my review here and you can check prices and book through HotelsCombined.com
If you're looking for luxury accommodation, we suggest Kittitian Hill or Marriott's Resort. Although I didn't stay at these hotels I did visit them and they would be my choice for a luxurious stay on St Kitts.
Pin It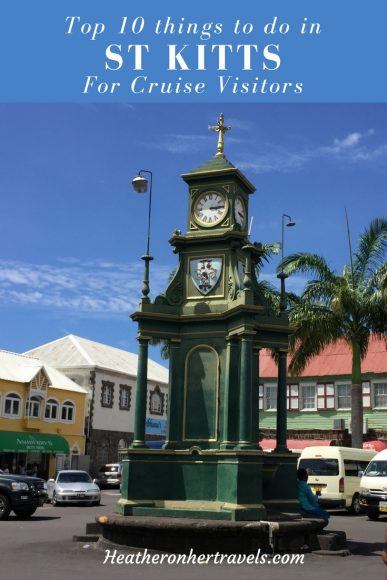 This article is originally published at Heatheronhertravels.com – Read the original article here
January 1, 2017 by Heather Cowper
Filed under United Kingdom, Europe, World, featured, Aruba, Austria, Balearics, Bavaria, Bristol and Bath, Caribbean, France, Germany, Ireland, Italy, Spain, St Kitts, Tirol, Wales
As we start a new year I'm enjoying the memories of last year's travels, like flicking through a photo album in my head. I visited new places, returned to old favourites and had a great mix of travels with family, friends and the occasional solo trip. This year is wide open to new travel possibilities, but before we move on let's take a moment to revisit some of the places I travelled in 2016.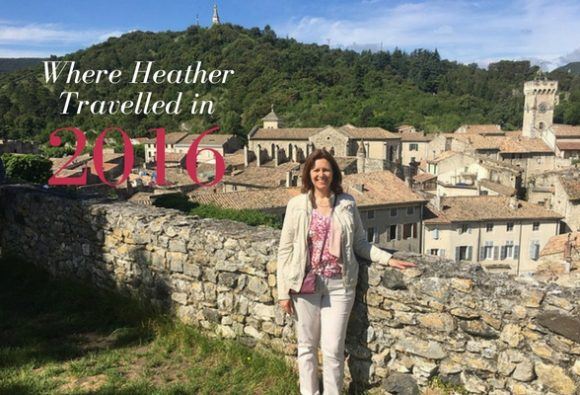 February – a weekend of culture in the Lake District
My weekend in the Lake District brought back memories of family holidays as a child, when we stayed in an old stone cottage in the Easter holidays. This time I was there with my blogging friends and Travelator Media colleagues, Zoe and Kathryn, to enjoy a cottage stay with the Good Life Cottage Company. Despite the rain we had a great time discovering the cultural side of the Lakes, at Blackwell Arts and Crafts House, Beatrix Potter's Hilltop Farm and Wordworth's Dove Cottage, getting out for a blustery walk on Elterwater when the rain finally stopped.
Read More: A weekend of culture in the Lake District (or what to do if it rains)
February – a spring break in Athens
Later in February I visited Athens with my parents and sister who lives in Greece, gathering for the weekend at the classic and elegant Electra Palace Hotel. The warm and sunny weather gave us the opportunity to visit the Acropolis without the scorching heat and crowds that descend on Athens in summer. We loved the fresh spring days, wandering around all the ancient sites and relaxing in a pavement cafes of Plaka to watch the world go by.
Read More: Visiting the Acropolis in Athens: here's what you need to know
March – A Caribbean adventure in St Kitts
March took me to St Kitts, my first ever taste of the Caribbean, where I explored this island that is one half of the island federation of St Kitts and Nevis. I found a laid back and slightly scruffy charm, with lush fields that once grew sugar cane, plantation house hotels and a growing list of stylish new bars and hotels. I tried lobster on the beach and rum cocktails at Salt Plage, learned about the local medicinal plants on a rainforest walk and saw the batik being made at Romney Manor. The visit gave me a desire to visit more Caribbean islands, which despite being small in size are surprisingly diverse, each with its own character.
Read More: A stylish traveller's guide to St Kitts
March – Cliff walks on the Gower in Wales
I've visited the Gower Peninsula in South Wales a few times now, since my son was at university there and in March we made a return visit to the lovely Promenade View in Mumbles. With husband Guy, my son and his friends we explored the coastal paths and gorgeous beaches of the Gower, breezing along the cliff paths of Pennard Cliffs and Three Cliffs Bay. We even clambered along the peninsula of Worms Head, just making it back before the tide turned and covered the jagged rocks with the sea again.
Read More: The Gower in Wales – find your perfect coastal walk and place to stay
April – A farmhouse stay in Costa Brava
After Easter it was off to Costa Brava, for a family break in a large and luxurious farmhouse (read my review) through Charming Villas. The fields around the house were bright yellow with rapeseed and from the bedrooms we had views over the olive trees to the snow capped Pyrenees in the distance. We spent a day in Girona, with pretty pastel houses lining the river, visited the Salvador Dali museum at Figueres and had a tapas lunch in the sunshine at Cadaques, before walking over the headland to Dali's fishermens cottages in Port Lligat.
Read More: A driving tour of Costa Brava
April – Northern Ireland's Causeway Coast
On Northern Ireland's scenic Causeway Coast I found windswept golden beaches, ruined castles and of course what most visitors come to see, the Giant's Causeway. Along with the stunning landscape of the Causeway, I braved the Carrick-A-Rede rope bridge and visited the photogenic Mussenden Temple perched on the cliff-top, staying at the fabulous Bushmills Inn where a welcoming peat fire always burns. I also dipped into the thriving artizan food culture, with fabulous seafood and outstanding quality meat, all served up in huge portions with a healthy dollop of friendly Irish charm.
Read More: 10 fab foodie stops on Northern Ireland's Causeway Coast
May – Visiting laid back Menorca
May took me to Menorca, the smallest and calmest of the Balearic islands, a place that doesn't like to boast too much about its charms, but is full of history, fashion and great food. I spent a day exploring Mahón, the elegant capital of the island, walked to unspoiled beaches along the Cami de Cavalls and  visited some of the island's fascinating Talayotic monuments. Menorca has all the ingredients for a delightful break with mellow old buildings in Cuitadella, stylish shopping and lazy seafood lunches by the port.
Read More: How to spend a perfect day in Mahon, Menorca
June – A Uniworld Cruise through Burgundy and Provence
With husband Guy I took a Uniworld river cruise with Titan Travel through the South of France, from Lyon in the heart of Burgundy, to the medieval walled city of Avignon in Provence. The week flew by with rich insights into local culture and history, as we uncovered the secret passages of Lyon, visited the Papal Palace at Avignon and dipped into the world of Van Gough at Arles. Along the way there were plenty of opportunities to discover the delicious food and wine of Burgundy in vineyards, cookery classes and on board Uniworld's extremely luxurious SS Catherine.
Read More: 10 things to expect on a river cruise with Uniworld
July – A road trip across Canada by RV
As a child our family were great campers, and in July I rediscovered the great outdoors in a road trip driving a motorhome (or RV as it's known in Canada) from Toronto to Montreal. With husband Guy, I mastered how to navigate and park up our home-on-wheels and enjoyed a range of outdoor activities like cycling, hiking and kayaking in Canada's National Parks. We also found that with a bit of planning it's perfectly possible to visit Canada's vibrant cities on an RV road trip. InToronto, Ottawa and Montreal we dipped into cultural highlights from totem poles to street art and new tastes from Poutine to Maple beer.
Read More: How to drive an RV from Toronto to Montreal (Our top tips)
August – Cycling in Dorset
With the end of the summer in sight I went cycling with my daughter in Dorset, one of England's prettiest counties. We set off from Dorchester, stopping for tea in Moreton and lunch overlooking Lulworth cove, passing Lulworth castle before finishing our ride in Wareham. We loved the quiet lanes, rolling countryside and sea views, not to mention all those impossibly picturesque thatched cottages, reminding me just how pretty England can be.
Read More: Cycling in Dorset on the Jurassic Coast
August – An active river cruise on the Danube
In August I took a short cruise with Avalon, starting with the cultural jewel of Vienna and passing through Austria's scenic Wachau Valley until we reached Melk Abbey and disembarked at Linz. In Vienna we learned how to bake bread Austrian style, enjoyed the coffee culture and got to know the famous Lippizanner stallions in the Spanish Riding School. I also had the chance to try out many of the active excursions on offer, cycling past orchards heavy with plums and canoing down river with views of well kept vines in neat rows along the hillside.
Read More: Getting active in Austria's Wachau Valley
Summer in Bristol
This year I've tried to enjoy more of my home town of Bristol, especially in the summer when there are so many festivals and things going on. I've discovered so much more of what's on my own doorstep with levels of creativity and cool that had previously passed me by. In 2017 I hope to connect even more with all the fabulous things going on in Bristol so if you are thinking of paying a visit do let me know and I'll be happy to give you some recommendations.
Read More: 10 Cool things to do on Bristol's Harbourside
September – Hiking in the Dolomites South Tyrol
Every year my friend Julia and I set off for a mountain hiking holiday, and this year we chose the South Tyrol in Northern Italy for our girl's own adventure. Setting off from the luxurious Hotel Cyprianerhof, we made a circular route around the Rosengarten or Catinaccio range, staying in the mountain huts of the Dolomites. The trip gave us the challenge of climbing over high mountain passes and huts with limited facilities (what no shower?) but rewarded us with amazing views and a sense of achievement when we returned to Cyrianerhof for a well earned aperitif admiring the peaks we had climbed over.
Read More: Hiking in the Dolomite – a tour of the Rosengarten in South Tyrol
October – a sunshine break in Aruba
October took me for some much needed sunshine to Aruba in the Dutch Antilles. I found a warm welcome at Amsterdam Manor Resort, indeed everywhere on Aruba which describes itself as "One Happy Island".  I found an island of contrasts – on one side a well developed tourist strip with white sand beaches, on the other a wild northern shore with waves breaking onto the jagged rocks and little in the way of development. There's a sophisticated and cosmopolitan food scene and I loved the street art murals in San Nicholas, showing an unexpected side of the Caribbean.
Read More: My 10 favourite things about Aruba
November – 48 Hours in Florence
With the summer over and Christmas in sight, I nipped off to Florence for a weekend break with Citalia, to get a quick fix of culture and good food. Of course I saw the best known sights, like the Duomo and the David but also took some time to soak up the atmosphere and charm of this ancient city set in the heart of Tuscany. I loved the bustle and great food in the Mercado Centrale where I found a local tripe festival in full swing, dipped into the Salvador Ferragamo shoe museum and wandered through the Boboli gardens behind the Pitti Palace with views over the teracotta roofs of Florence.
Read More: How to spend a perfect weekend in Florence
December – Finding the Christmas spirit in Coburg, Germany
My final trip of 2016 took me to Coburg in Germany, where early in December we caught the first weekend of the Christmas Markets to soak up some seasonal spirit. This pretty town, with medieval buildings clustered around the town square, was also the birthplace of Prince Albert, consort of Queen Victoria who visited Coburg several times. As well as enjoying the mulled wine and Coburger Bratwurst cooked over a smoky wood fire, we visited the elegant palaces of Ehrenberg, Rosenhau and the Veste fortress overlooking the town where Martin Luther stayed and worked for a few months.
Read More: Christmas in Coburg – Discovering th seasonal magic in Coburg
What's next for 2017?
At the moment the New Year is wide open for travel plans with just a few things pencilled in and lots of possibilities. So far I'll be off to:
Dublin in January – my son has just started university at Trinity College, Dublin so I hope to pay him a visit with my parents. You can read about our last trip – 10 fun things we did on a weekend in Dublin
Seefeld, Austria in February – as a travel blogger I often come across places on blog trips that I want to return to with the family and Seefeld was one of them. I was there in September 2015 on a walking holiday and fell in love with the pretty resort of Seefeld which is also a popular winter-snow destination. I'll be returning there in February to try out some of the outdoor snow activities like cross-country ski, snow-shoe and winter hiking with my husband and friends. I'll be trying to have a proper holiday (believe it or not blog trips do involve quite a lot of work!) but I'll still be posting some photos on my social media channels.
Otherwise I have on my wish list to see more of the Caribbean, Canada and generally explore some new destinations further afield as well as enjoying all the great stuff in Bristol where I live.
Whatever your plans for 2017, I hope that health, peace and happiness follow you, wherever you travel this year.
Pin It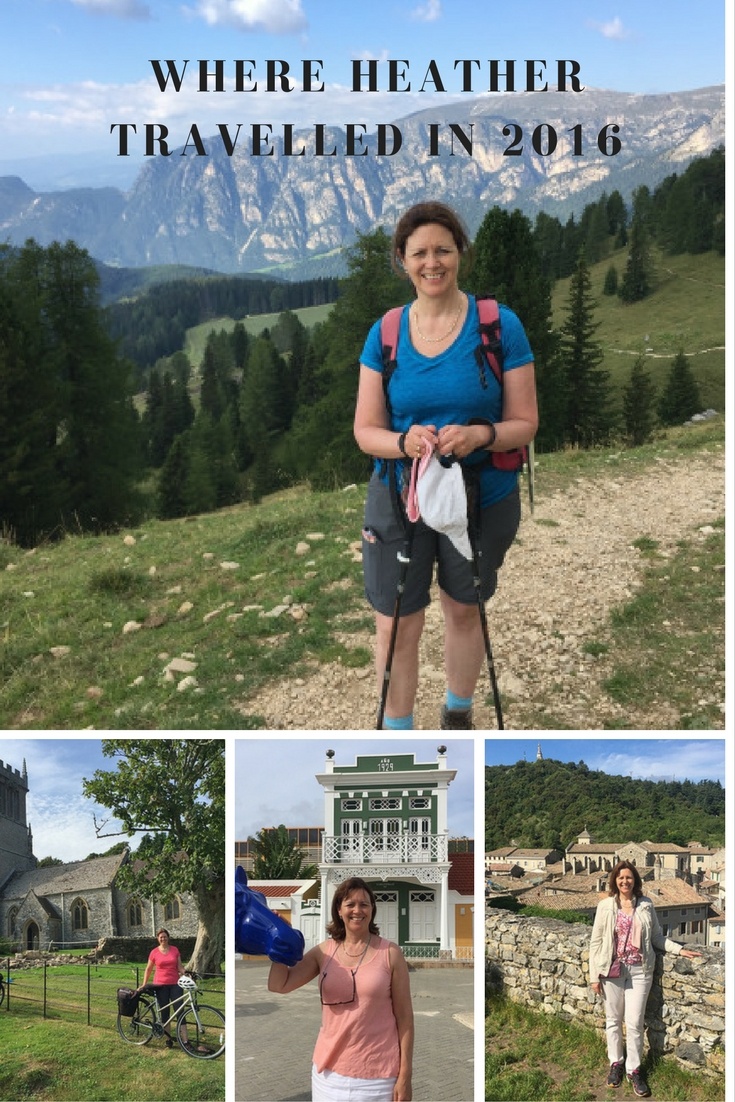 This article is originally published at Heatheronhertravels.com – Read the original article here
At Ottley's Plantation Inn, I felt I was stepping back in time, into a luxurious Caribbean lifestyle. The last remaining plantation inn on St Kitts, the hotel is a haven to relax in the elegance of the Great House, surrounded by beautifully kept gardens, flower filled borders and avenues of royal palms. The hotel is close to the rainforest that clothes the slopes of Mount Liamuiga, where you can take nature walks, with open views towards the ocean. Read on for more about this special hotel.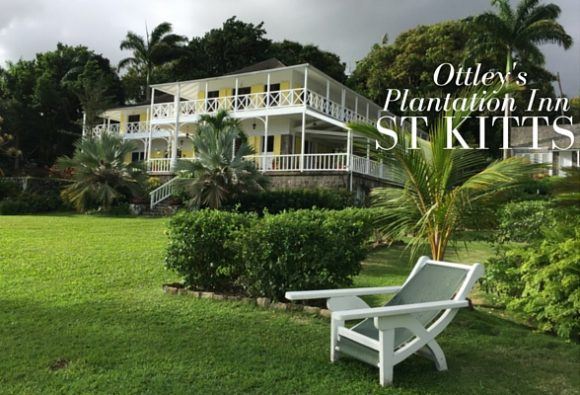 The history of Ottley's Plantation Inn
The hotel is named after the first owners, the Ottley family who arrived from Yorkshire in the 18th century to establish a sugar plantation. Over the years the house and estate has passed through many different hands and was a private home when the parents of the present owners took it over in 1988 to reopen as an inn. The original building was enlarged by adding a second storey while maintaining the traditional style, to create the pretty yellow-painted Great House with white verandahs that you find today. Backed by forest trees and the extinct volcano beyond, with beautifully kept lawns stretching out towards the sea, Ottleys looks as if it might have been a wealthy plantation owner's home for ever.
Traditional Caribbean hospitality
These days guests can share in a little piece of plantation history. With only 24 rooms spread between the Great House and stone cottages in the grounds, it feels as if you might be staying at the home of a rather grand friend. The hotel is very much a family affair, run on a day to day basis by sisters Nancy and Karen, together with Nancy's husband Marty and their father who although retired still lives on the estate. In the evenings, the family mingle with guests, adding to the feeling of traditional hospitality, and Marty gives regular nature walks around the grounds explaining about the different trees and flowering plants.
My Classic Caribbean bedroom
My gorgeous bedroom was in one of the stone cottages in the grounds, with cream tiled floor and walls, contrasting with the dark mahogany plantation shutters and furniture. Throwing open the shutters and looking out towards the ocean, I felt like a heroine in Gone With The Wind, who might any moment be dressing for dinner to catch the eye of a favourite beau. Dark wood and rattan chairs, pretty floral quilts, porcelain lamps and traditional woven mats completed the romantic old-style Caribbean atmosphere.
The spacious cream bathroom had a large mirror and stone-effect double sinks with gold taps. There was a large jacuzzi bath as well as a shower and I enjoyed the little personal touches like a vase of flowers from the garden, as if the mistress of the house had cut a few of her favourite flowers for me specially.
Just outside the cottage was a private area to sit and doze in the shade or read, with a plunge pool to take a refreshing dip.
Location Location
Ottley's Plantation Inn is on the Atlantic coast of St Kitts, set on the lower slopes of Mount Liamuiga, a little above the road that encircles the island. As you turn off the main road and up the long, tree-lined drive, it feels as if you are entering a private hideaway, where the sea breeze ruffles the tops of the palms. From the verandah of the Great House or the window of my bungalow I could just see the Atlantic ocean across the beautifully manicured gardens filled with fragrant frangipani and bougainvillea. Although the hotel transports you to an elegant world of the old Caribbean, it's only a 10-15 minute drive from the island's capital of Basseterre and the airport.
I ventured into the Great House where the luxurious plantation style continued in the guest sitting room with traditional dark wood furniture, comfortable flowery sofas and the paintings of local artists on the walls. At the back of the room was a bar, for evening drinks and a small library and reading area.
The Royal Palm Restaurant
Dinner is taken in the Royal Palm Restaurant which is open to the garden on one side, within the walls of the plantation's old boiling house. With elegant wrought iron furniture, pink table cloths and arrangements of flowers from the garden, the restaurant offers a fusion menu that draws on the best of Mediterranean inspiration combined with Caribbean flavours. With the fairy lights and candles on the table, the restaurant takes on a very romantic feel as darkness falls and you are surrounded by the chirping of the tree frogs in the garden. As the food is excellent and there are no other restaurants close by, many guests book a package that includes dinner for their stay.
On the other side of the black volcanic stone wall is the spring fed swimming pool looking out over the garden at one end and adjoining the bar, where they make an excellent rum punch.
After my restful night's stay I enjoyed a hearty breakfast of Caribbean style eggs and fresh orange juice from the breakfast menu. Breakfast is served in another informal dining room within the boiling house, with open sides overlooking the garden.
The Mango Orchard Spa
Nancy showed me around the Mango Orchard Spa, in a pretty wooden cabin under the trees, overlooking the wooded nature walk, where the vervet monkeys play in the branches. You can book a very special facial treatment or soothing massage here surrounded by sounds of the rainforest.
A beautiful Caribbean wedding setting
The idyllic location, traditional character and beautifully kept gardens make Ottley's a popular setting for Caribbean weddings which can be held in different parts of the grounds, in either the woodland area or on the rolling lawns. The circular base of the old sugar mill near the Great House is often used as a stage for the wedding ceremony, surrounded by the dappled green of the forest with pink flower petals scattered over the old brick floor.
Who is Ottley's Plantation Inn best suited for?
We think you will love Ottley's Plantation Inn if you are looking for the old-world charm of the historic plantation inn and a place to relax and unwind. The hotel is best suited to couples looking for tranquility or a romantic break and travellers aged 40+ will feel at home.
Good to know
Getting around the island's beaches and sights by taxi can be expensive, although the hotel runs a daily shuttle into Basseterre and the main beaches such as Cockleshell and Frigates Bay. However if you are interested in a more active holiday of watersports, sightseeing and eating in different restaurants you could combine a few days relaxing at Ottleys with a stay at one of the other hotels that are closer to the beach or town.
To Book Ottley's Plantation Inn
Book your stay at Ottley's Plantation Inn on their website at Ottleys.com and follow them on Facebook. To compare prices and book for hotels on St Kitts use my Hotels Combined Booking comparison page.
Visitor Information for St Kitts
To plan your visit to St Kitts check out the tourism board website at www.stkittstourism.kn or follow their social media channels: Twitter @StKittsTourism | Facebook | Instagram | Google+ | Pinterest |
British Airways flies to St Kitts from London Gatwick twice a week on Saturdays and Wednesdays with the flight going on to nearby Antigua. There are regular ferries every day to Nevis, with a journey time of 45 minutes from Basseterre, making it easy to plan a combined stay on both islands.
To start and end your holiday on St Kitts in style, the YU Lounge offers a private terminal at the airport. A private car will meet you from the plane and whisk you to the luxurious lounge where snacks and drinks are available. While you are waiting your luggage will be picked up and you'll be cleared through security by the YU Lounge staff.
Thanks to Ottley's Plantation Inn who hosted Heather's 1 night hotel stay and to the St Kitts tourism board who provided Heather's visit to St Kitts.
More things to do in St Kitts
10 perfect postcard views of St Kitts
The stylish traveller's guide to St Kitts
Ocean Terrace Inn – colourful, contemporary style in St Kitts
Pin It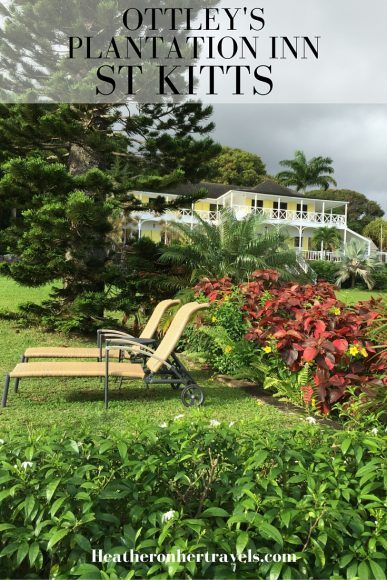 This article is originally published at Heatheronhertravels.com – Read the original article here