It seems a long time since I took that trip down the Amazon that inspired me to start Heather on her travels. Five years this month in fact. 900 articles, 100 videos, 28 podcasts and 12,000 photos (and that's just the ones on flickr) later I feel I can be proud of what my blog has become and where it has taken me.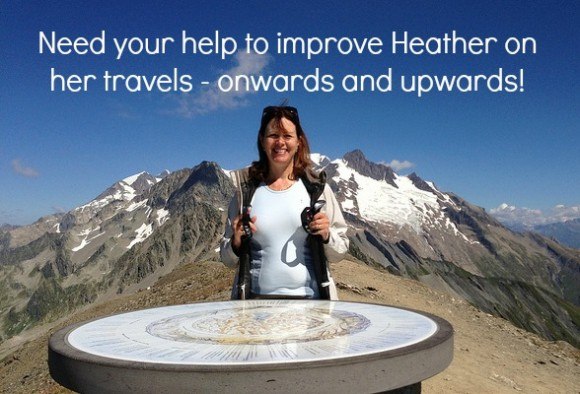 But I'd like 2014 to be even better and to do that I need your help. I need to understand a little bit more about who you, my readers are, how you travel, and where you hang out online. I want to be sure as I plan my travels in 2014 that I can bring you more of the kind of travel stories, videos and podcasts that you enjoy, and share them in the right way.
That's why I need your help to answer a short survey about your travel interests and the social media you use .
There are only 12 questions to complete and it will only take you around 5 minutes (I did it myself to check) To thank you for your time, if you choose to leave your e-mail address, you'll be entered in a draw for one of three £15/$20 Amazon vouchers (just in time to buy yourself an inspirational travel book to read over Christmas?) I'm doing the survey with a group of other bloggers in a similar niche so that we can all learn from the experience and the survey will be open until 15 December.
Best wishes Heather
This article by Heather Cowper is originally published at Heatheronhertravels.com – Read the original article here