Jamaica is rich in vibrant culture and you will find good music and good food, which are key to the laid back Jamaican lifestyle, pulsing throughout the country. Jamaica is also famed for its glorious beaches, where both tourists and locals flood to in order to indulge in some Jamaican sun. Here are three of the best beaches in Jamaica, ranging from the hustle and bustle of tourist favorites, to more secluded affairs which will allow you to discover the true, undisturbed beauty of this Caribbean island.
Seven Mile Beach, Negril
Seven Mile Beach, as the name suggests, is a stunning seven miles of beautiful beach, located on Jamaica's western shoreline. Seven Mile Beach has established itself as a firm favorite for tourists, and is the epitome of what Caribbean beaches have come to be known for. The beach has silky, white sand and crystal clear waters, all set in beautiful scenery, which helps to create dramatic panoramic views, especially at sunrise and sunset. Seven Mile Beach is consistently voted as one of the best beaches in the world, however there is a downside to this, as this accolade inevitably brings more tourism to the area, meaning the beach can become busy at times. However, Seven Mile Beach can definitely handle the footfall, with lots of delicious places to eat and drink. A slew of water based activities are also offered, such as snorkeling, to make sure visitors take advantage of the beautiful clear water.
Historically, Seven Mile Beach was a chill out spot for loose-spirited visitors in the 1960s, and this laid back attitude remains. So, if you are looking for a beautiful beach, that has lots to offer and has a very high reputation, then you should definitely head to Negril.
For Hotels in Jamaica check out my check out my Hotels Booking Page powered by HotelsCombined.
Reggae Beach, Ocho Rios
Reggae Beach is located 10 minutes away from Ocho Rios and offers a more refined affair than the main tourist targeted beaches of Jamaica. Reggae Beach, for the most part, is not flocked to by tourists, partly due to the 900 Jamaican Dollars (9 USD) entrance fee. However, this beach is a private paradise and should not be overlooked. It has immaculate changing facilities and plenty of great sun loungers. This beach may appeal to those who are looking for a quieter experience, but do not let this reputation of a 'quiet beach' fool you. Reggae Beach comes to life at night when the beach bursts into life, with great grilled food being served. In addition to this, the soft reggae music which plays throughout the day kicks up a gear, with live bands and DJs providing the soundtrack for the evening. If you want to soak up the sounds and tastes of Jamaica, then Reggae Beach should be on your list of places to visit.
For Hotels in Jamaica check out my check out my Hotels Booking Page powered by HotelsCombined.
Treasure Beach, St. Elizabeth
While the previous two beaches mentioned see healthy amounts of tourists, Treasure Beach offers an escape for holiday makers who want to venture off the beaten track. Treasure Beach is totally secluded from the major tourist resorts and is a peaceful paradise, which makes it a popular destination for honeymooners to visit. There is not much going on at Treasure Beach other than beautiful simplicity. There are a few hotels, but that's all, so people are looking for lots of energetic activities will be disappointed, but those who are looking to take in Jamaica's scenery in peace and quiet will love it here.
These are many more beautiful beaches on Jamaica, but these are a good starting place for anyone planning a visit. Everyone looks for different things in a beach, and while some like it busy and active, others like it quiet and lazy. On Jamaica you will find beautiful beaches for everyone to enjoy.
This article is brought to you by the Grand Bahia Principe hotels who promise the best trips and holidays to the best places in the world.
If you're looking for a hotel in Jamaica, check out my Hotels Booking Page powered by HotelsCombined.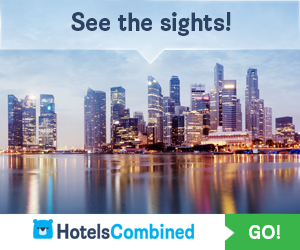 Read about more beautiful Caribbean destinations:
Carnivals, jazz and nightlife – the sounds of St Lucia
Our top 5 sights on Awesome Aruba
Swimming, surfing and snorkeling – best beaches of the Dominican Republic
Photo Credits: Seven Mile Beach by Peter Q, Reggae Beach by Monkeyscrews, Treasure Beach by Nicholas Laughlin
This article  is originally published at Heatheronhertravels.com – Read the original article here
You'll also find our sister blog with tips on how to build a successful travel blog at My Blogging Journey