Most visitors to Iceland will explore Reykjavik and then take a day trip out to the Golden Circle and the Blue Lagoon. But as our guest author Amy Trumpeter explains, if you really want to experience Iceland, you need to get out of Reykjavik and head to the coast. Taking a South Coast tour with Gray Line Iceland, Amy made the journey from Reykjavik to Jokulsarlon and shares the best things to do on the South Coast of Iceland.
You may also enjoy: The best time to visit Iceland – the four seasons
South Coast of Iceland Waterfalls: Selljalandsfoss
If you enjoy walking and admiring beautiful waterfalls, the South Coast of Iceland is perfect for you. Travelling East along the coastal ring road (R1) from Reykjavik will first bring you to Seljalandsfoss (foss meaning waterfall in Icelandic). The river Seljalandsa drops 60ft over a coastal cliff face.
As I approached the waterfall, the sheer volume of water was made clear on approach as it was thundering over the edge. I was told that if we wanted to, we could trek behind the waterfall. It was exciting as I walked up towards the rocky ledge behind the cascade. With every step, my feet were slipping from beneath me.
It's fair to say that at the point at which I descended behind the waterfall, a shower proof jacket didn't do any justice! I stood a little confused for a second – should I continue up? Or go back the way that I came? 'Keep going!' someone shouted from behind, and so I rambled up the rocky steps, relieved when they started to curve back down towards the car park.
Need a place to stay? Hotel Selid is well located close to Iceland's ring road in a red roofed converted cow shed, with 8 cosy rooms
Eyjafjallajokull Volcano
As you follow the ring road further around the coast towards Skogafoss, make sure that you stop off for a viewing point or hike near Eyjafjnallajokull. Iceland's active volcano is often referred to as the E15, because the name is so difficult to pronounce! It last erupted in 2010, when many flights were stranded due to the smoke across Europe.
Need a place to stay? Nice hostel Seljaland with clean and simple rooms, a shared kitchen and terrace, and offering both dorms and private rooms.
South Coast of Iceland Waterfalls: Skogafoss
The second impressive waterfall of Iceland's South Coast is Skogafoss. It is another 60ft drop waterfall – more picturesque than Selljalandsfoss, but you cannot walk behind it. If you do have time, there is a basic hike to the top, which will give you phenomenal views of the surrounding coastal areas.
Need a place to stay? Volcano Hotel is close to Vik with an in house restaurant and 7 comfortable rooms
The Black Volcanic Beaches of Vik
We continued to drive around the coast until we reached Vik, the southernmost village in Iceland. The mystical fog sank low and we got a stunning view of the three stumps in the ocean. According to Icelandic folklore, these are trolls that were frozen in time. We took a stroll along the famous black sand beach. It is black due to the sand forming from basalt (volcanic rock).
There's an amazing restaurant called the Sudur-Vik restaurant, so if you fancy a bite to eat, stop off and treat yourself. There are actually only 4 restaurants in the village, so do check in advance to avoid disappointment.
Need a guidebook for Iceland? We recommend the Eyewitness Top 10 Iceland travel guide if you want a colourful but compact guidebook that covers the highlights, or the comprehensive Lonely Planet Iceland Guide.
Jokulsarlon Glacier Lagoon
Continuing the journey east, the landscape started to change, from greenery and waterfalls to a glacial cold climate. We were approaching the climax of our South Coast trip – Jokulsarlon Glacier lagoon. As the glacier continues to retreat and erosion occurs, it is unknown how much longer this glacial lagoon will exist. See it while you can.
Pulling up in the car park, I experienced a Icelandic culture directly. As I disembarked the coach, the sharp chill hit my face. I looked towards the car park restaurant. There was an Icelandic man sitting on the floor, with a cold coke in his hand and his shirt off, sunbathing!
You may also enjoy: 4 Incredible Iceland Waterfalls (Plus A Secret One!)
We were told that we had just over an hour to explore Jokulsarlon Glacier Lagoon. I had never seen anything so naturally beautiful in my entire life. The ice deposits in the lagoon were reflecting off the water, giving the mini-icebergs a striking blue colour.
Between the ice deposits there was an abundance of wildlife. Three harlequin ducks sailed by the shore, and we quickly focused our cameras in time to snap them. I could see something moving between the icebergs deeper into the lagoon. I zoomed in on my camera, only to later realise that I had photographed a seals head! Absolutely spectacular.
This place took my breath away unexpectedly – enjoy the South Coast of Iceland.
Read more about Amy's visit to Jokulsarlon Glacier Lagoon
Need a guidebook for Iceland? We recommend the Eyewitness Top 10 Iceland travel guide if you want a colourful but compact guidebook that covers the highlights, or the comprehensive Lonely Planet Iceland Guide.

Read more about Iceland

A winter break in Iceland
Relaxing in the Blue Lagoon in Iceland
The Golden Circle Tour of Iceland

Looking for a place to stay in Reykjavik? Oddsson Hostel is a colourful hostel that offers both dorms and private rooms, with an Italian restaurant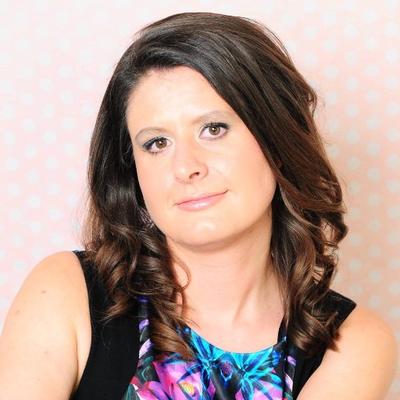 About the author: Amy Trumpeter is a digital nomad who writes about her travels at Globetrotter Guru and about amazing temples around the world at Templeseeker. You can also follow Amy's travels on her Facebook and Twitter profiles.
Pin It
Some of the links in this article are affiliate links which support this blog at no extra cost to you.
This article is originally published at Heatheronhertravels.com – Read the original article here