In this article our guest writer, Catherine Stanley shares her love of Grand Cayman in the Caribbean, with glorious beaches, delicious local cuisine and flower-filled walks where you can spot the island's wildlife.
If you have never experienced the Caribbean's Cayman Islands, you should definitely add them to your bucket list. Having traveled to the Cayman Islands several times over the past few years, I have become very familiar with the three islands. Without a doubt, my personal favorite is Grand Cayman, the largest of the Cayman Islands. Whether you are on a family vacation of just spending time with a group of friends, Grand Cayman truly has so much to offer especially when it comes to the variety of activities you can experience.
Adventure on the beach
When you sit on the soft sand of the renowned Seven Mile Beach in the early hours of the day, it is easy to get lost in the mesmerizing teal-blue water, endless rows of beach chairs and lazy water sports. However, I am not one to just hang around when I am on vacation. Grand Cayman never disappoints as I turn to the adrenaline rush of kitesurfing.
My favorite kitesurfing spot is Barkers Beach, found within the Grand Cayman Nature Reserve, towards the north-western point of the island. With its winding, pot hole-filled dirt road and occasional lizard sighting, it is fair to say that Barkers is off the beaten track.  I love the drive because you can see the bright colored kites, full with air, high above the trees far before you even reach the ocean. Once you arrive at the beach, you will find that it is quite removed from the rest of the island, swarming with locals who spend their free time out on the crystal blue water right off the reef protected beach.
An abundance of local culture and cuisine
After working up an appetite from kitesurfing, I like to make a pit stop on my way back at Jessie's Juice Bar (great smoothies!) and the Farmer's Market in Camana Bay. The Farmer's Market has a wide array of items ranging from fresh produce and baked goods to homemade soaps. I always have to swing by the Ivy's Cayman Treats stand where I do not leave without several bottles of Ms. Ivy's homemade pepper sauces and jerk seasoning rub mix—all of which are to die for!
As someone who is innately curious, I love strolling through the beautiful courtyards sprinkled throughout Camana Bay. I would have to say that Canella Court is my favorite one as I am a sucker for the shady trees and soft trickling sound of the fountains.
If I plan on staying in the Camana Bay area for the rest of the day, I like to walk along Camana Way, a beautiful pathway connecting Camana Bay's Town Center to the Seven Mile Beach. The path is full of life and covered with all types of native plants and flowers, giving you a true appreciation for the Island's nature. Do not be surprised to come across the island's colorful lizards and birds of all size. Make sure to bring a camera, you are bound to find numerous amazing photo opportunities along the path!
When dinner rolls around, neighborhood restaurant and local favorite, Season to the Bone, is my go-to. Located in Windsor Park (about a 10 minute drive from Camana Bay), Season to the Bone has, what I believe to be the best jerk meat I have ever tasted. Grab a picnic table outside the restaurant and prepare to taste the most amazing and authentic jerk chicken you have ever had. For a generous portion of jerk pork or chicken plus a drink, you will spend about $15 and definitely get your money's worth! Expect to experience a wonderful blend of culture and warm hospitality at this local food spot.
A perfect sunset
After dinner, I like to head out to the Seven Mile Beach to watch the Caribbean sunset, one of my favorite parts of the day. The warm red, orange and pink tones painted across the sky make for an absolutely breathtaking picture. Without a doubt, Grand Cayman delivers both a refreshing tropical climate and amazing ocean views as the sun disappears behind the rolling ocean waves. It is quite a sight to see and I can assure you that you will not want to miss it!
Many thanks for this guest post to frequent traveler and blogger Catherine Stanley, who runs The Squirrel Machine blog out of her home (and on the go, as long as there's a WiFi connection!). A New York City native, Catherine has vacationed in the Cayman Islands since she was young and has developed a deep appreciation for the warm weather paradise. In addition to traveling, Catherine is passionate about writing and enjoys providing her readers with posts on a variety of topics. Head over to The Squirrel Machine for more posts on travel, entertainment, health, business and more!
If you're looking for Hotels on Grand Cayman you can check prices and book through my Hotels Booking Page with HotelsCombined. I earn a small commission at no extra cost to you which supports this site.
For more Caribbean stories:
Wood-carvings at Anse Chastenet in St Lucia
Swimming, surfing, snorkeling – best beaches of the Dominican republic
Silky sand and clear water – beautiful beaches of Jamaica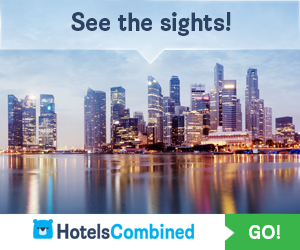 This article is originally published at Heatheronhertravels.com – Read the original article here
You'll also find our sister blog with tips on how to build a successful travel blog at My Blogging Journey