Going on an African Safari is high on many people's bucket lists! However, once the decision is made to go the number of options available can be quite overwhelming, as it can be difficult to determine what will deliver your ideal African safari experience.
The game reserves in South Africa are ideal for a first time safari visit. The country feels much more familiar than say Kenya or Tanzania and of course English is spoken everywhere. In this guest article Amanda O'Brien shares how to get the best from your safari in a private game reserve in South Africa.
National Park vs Private Game Reserve in South Africa
A key choice for a South African safari is whether to go to a private game reserve or to a national park. A private game reserve is a privately owned property vs a government owned national park. In South Africa the main national park for safari is Kruger. Kruger is a huge national park with a massive variety of animals, birds and general wildlife.
Private Game Reserves in South Africa tend to be more expensive and upmarket than national parks. The accommodation is more upmarket with fine chefs, plunge pools etc. Accommodation in national parks tends to be more basic.
The key difference for me between the two types of properties is the quality of your game viewing experience. Kruger requires vehicles to stay on the road. Should you see a leopard in the distance it is not possible to drive off the road to get closer.
In the majority of instances vehicles on private game reserves can go off road which allows visitors to get much closer to the animals. Also, there will generally be far fewer vehicles in a private game reserve than a national park. Fewer vehicles means less disturbance to the animals so they won't leave and a better position to view the animals.
Check out this South African Wildlife and safari 2 day tour from Cape Town
Private game reserves in South Africa also tend to take fewer passengers per vehicle relative to national parks. Again, this not only provides great comfort but also means there is greater freedom to move across the vehicle to get closer to the animals.
You may also enjoy: Kenya: Safari and sustainability – making a change in Kenya
Finally, both Kruger and private game reserves will contain the big 5 animals. However, there are greater odds of seeing all 5 when on a private game reserve as the area is not as big and as the guides know all the animals they will have a better sense of their behavior and where they have been most recently spotted.
Essentially, if you have the funds a private game reserve tends to be the best option for a South African Safari.
You may also enjoy: A guide to gorilla trekking in Rwanda
Game Viewing on a Private Game Reserve – Thanda Safari Private Game Reserve
A fantastic private game reserve in South Africa is Thanda Safari Private Game Reserve. It is located in Zululand and is about a 2 ½ hour drive North from Durban. It's 14000 hectare reserve includes the big 5 and much more.
When staying somewhere like Thanda Safari Private Game Reserve game viewing tends to take a similar form. There are generally two drives a day. The start and finish times for each will depend on the time of year and what light is available and heat levels eg earlier starts and finishes in the summer months.
Check out this Pilansberg Ultimate Full day safari tour from Johannesburg
Morning game drives tend to start around 630/7am. Coffee and some snacks are normally available before heading out! The morning drive tends to last around four hours – although this may well be longer depending on the viewing.
You may also enjoy: The upside of low season safaris in South Africa
The afternoon drive tends to leave about 330/4pm after some coffee and cake. Once the sun starts setting "sundowners" are generally held. This is a lovely tradition where visitors enjoy a beverage of choice whilst watching the sun go down on the reserve. Vehicles generally return to camp 630/7pm and there will be some time to change before dinner.
Activity amongst the animals will also vary based on time of year. In the warmer months the animals will move the most early in the mornings and many (particularly lions) will spend most of the rest of the day sleeping!
The activity will also depend upon the land. Where there are fewer water sources watering holes will offer excellent opportunities for viewings – particularly late afternoon.
Check out this Kruger National Park 3 day safari from Johannesburg
Accommodation on a Private Game Reserve
Accommodation is generally deluxe! My suite at Thanda Safari was as big as my London flat at the time! A large bedroom with a massive four poster bed, large bathroom with indoor and outdoor shower options – and a bath tub! A living room and a fire place finished off the inside of the suite.
Check out this 6 day Garden Route and Addo Safari in South Africa
The outside area was also huge. It contained a private plunge pool, "reclining" area with a day bed and then a bbq area in case I desired some brai! Furnishings are of high quality and local designs and styles are used where possible.
The room also had all the mod cons you would expect at a high end resort – even in the middle of Africa! The wifi was quite good in the room, full air conditioning, mini bar and quite frankly anything and everything I could possibly need!
You may also enjoy: An encounter with the desert elephants of Namibia
Food and Drink on a Private Game Reserve
You will never go hungry or thirsty on a private game reserve! Early mornings are eased with light snacks and coffee and tea. The morning game drive normally had a mid point stop for coffee and tea and homemade biscuits at Thanda.
Lunch is usually a mix of a salad/cheese/meats buffet and then a hot meal – plus dessert! More coffee and tea and some type of cake are served before the afternoon game drive. Sundowners are pre-ordered and can be wine, beer or the classic gin and tonic. And of course there are usually more treats served!
Thanda Safari has a fantastic wine list with lots of delicious south African wines. Dinner is 3 courses and there are usually 2 options for each course.
Local ingredients are key as are what ingredients have arrived by when each day (most fresh foods are brought in by plane to private game reserves). Allergies etc can generally be catered for if sufficient notice is given.
Top tips for First Timers on Safari
Take a photography lesson! Thanda Safari has its own resident wildlife photographer Christian Sperka. He is both a brilliant photographer and an excellent teacher. Every Thanda guest is offered a free 90 minute photography lesson with Christian.
Bring a power bank. Game drives can be lengthy and the worst thing would be to run out of phone charge and miss taking a great shot!
Eyedrops can be a great treat and soothing on safari. No matter when and where you go on safari there will be more dust than what your eyes are normally used to absorbing.
One of the most enjoyable things to do on safari – particularly with kids – is to keep track of all the different animals that you are seeing (this is also something you can add to on your next safari). There are some great books that explain all the different animals and allow you to mark those you have seen.
Headgear is essential to keep the sun off. I always tend to buy a branded cap of the private game reserve where I am staying. A useful souvenir and always enjoyable to wear again!
You may also enjoy: The best camera for a safari and safari phone photography guide
Top packing tips for a Safari
Most private game reserves in South Africa will offer a daily washing service. This means it is not necessary to pack as many changes of outfit.
Layers, layers, layers – variations in temperature mean you will want to be able to dress up and down.
Zip off and on trousers are fantastic for dealing with the changes in weather.
Nylon cooler bags are fantastic for taking on the vehicle – they will protect your gear and keep your water etc cool.
Flat shoes only! Despite the luxury, most private game reserves are very casual with dress even at dinner. Plus you will be walking on a dirt path between your room and the central point for dinner so high heels will never be needed.
When to go on Safari
The beauty of safari is it is possible to go all year round and have different experiences. In the height of summer a lack of foliage will mean much clearer views of the animals – but they animals won't be out as often due to the heat.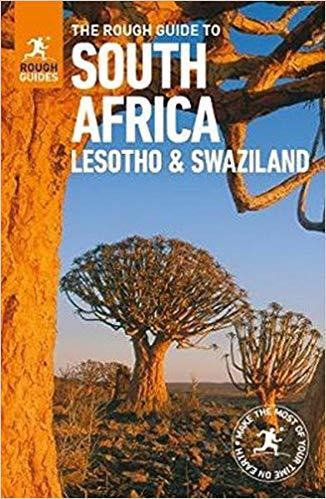 Lush spring foliage looks great in photos but can make it harder to spot the animals. Personally, I like the shoulder seasons best for safari – early-mid spring and mid-late autumn. I find these more comfortable temperatures for being out in a vehicle all day and a good balance between interesting foliage for photos and clear viewings.
Planning your African Safari
More information about Thanda Safari Private Game reserve | Facebook | Twitter | Instagram
If you need a guide to South Africa, we recommend the Rough Guide to South Africa, Lesotho and Swaziland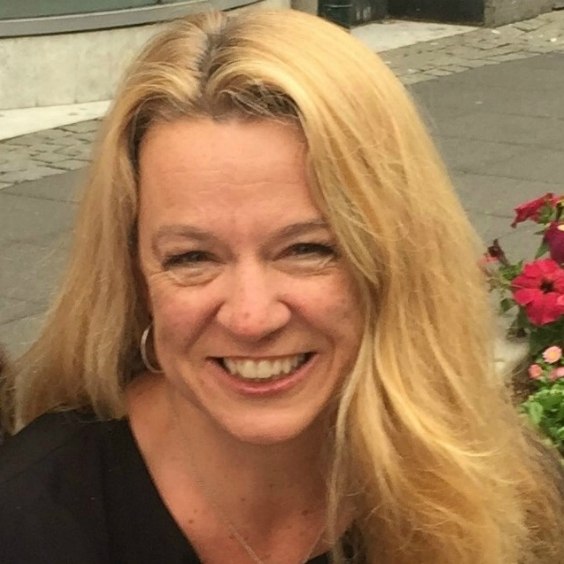 About the author: Amanda O'Brien is a London based boutique luxury travel blogger. Her blog, The Boutique Adventurer, focuses on visiting off the beaten track locations and finding the best food, wine, unique experiences and photo opportunities! Adventurous by day, come sundown it is always time for a nice glass of wine and a bed with a high thread count on its sheets!
Pin it
This article is originally published at Heatheronhertravels.com – Read the original article here
Click to subscribe to our monthly newsletter, news and reader offers