If you're interested in making adventure and travel films, then you may like to hear some advice from the experts. One of my meetings last week was with a couple of ladies experienced in the field of making adventure film documentaries for TV. But let me backtrack a bit.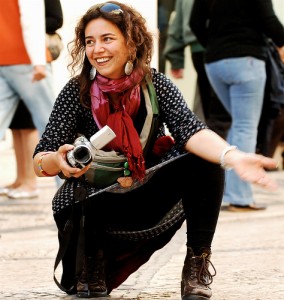 You may remember I wrote an article entitled Where are all the female Travel presenters? where I complained that I was fed up of watching TV travel documentaries fronted by middle aged men and was longing to see an adventurous lady out there doing daring things in far corners of the globe. Having decided to get off my soap box and find out more about how to break into this world, I contacted a couple of seasoned director/producers from the world of adventure documentaries. For the benefit of this article, let's call them Miss Film Bristol and Miss Film Brazil.
Miss Film Bristol arrived frazzled after a near disaster when a system crash nearly left her film crew without the filming or contact details that they would need for their shoot the next day. Miss Film Brazil had recently returned from a trip to the Amazon basin in South America, where she was researching a forthcoming documentary. These were ladies who had previously worked for the BBC but were now freelance, working with independent production companies making adventure and travel documentaries. I was sure to get some good advice from them.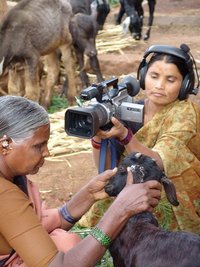 I presented some of my ideas to them along the themes of travel, female interest, blogging and social media. I even had some links from the internet to illustrate the sort of things I enjoyed and admired. What quickly became clear though, was that while I was very tuned in to the on-line world, the world of TV is a whole different ball-game, in fact it's practically a parallel universe.
This is a world where it costs big bucks to send out a film crew and where ideas can often only be funded with the input of American film money.  Consequently, there needs to be a 'Wow' factor in whatever idea you come up with that will convince not only the independent production company who will sell your idea, the Channel 4 or Beeb editor that may fund it, but also their possible partners who may buy and screen the finished product around the world. There's little room for the quirky, self indulgent little films that work so well on Youtube.
I learned that it's not enough for our heroine to go to some exotic locations and meet some interesting people. She needs to be canoeing the longest, diving the deepest, climbing the tallest, searching out the wierdest, following in the footsteps of the bravest. Where's the jeopardy? Where's the drama? Where's the hook? cried Miss Film Bristol and Miss Film Brazil in unison. It was clear that my ideas as they stood were far too vague. I needed to find the hook and the drama and come up with something a lot more detailed with a strong elevator pitch. I needed to practically write the whole film, identify the gorgeous locations, seek out the characters and situations and identify a seasoned adventurous female presenter who would create some drama. In fact I may as well do the trip and film it myself.
Miss Film Brazil, who clearly knew the business inside out told me of the number of times she had put together and presented film proposals with no success. One of her friends had presented an idea around social networking only to have it rejected out of hand. So what chance was there for a complete beginner? You sure have to be thick skinned in this world of TV documentary.
The other problem was how one could make any money to compensate for the hours spent researching and working up a proposal, then refining it to the point where a film crew could get on a plane. With the big bucks funding required, every member of the crew has to pull their weight and there's little chance for the 'ideas' person just coming along for the fun of it. Another issue is that the TV film business is notorious for people stealing your ideas and developing them without your involvement. You have to be cautious who you share your ideas with, guard your contacts and locations and protect yourself against being ripped off. I could see how easy it would be to come up with a great idea, spend loads of time researching it and then come out with no money and no trip to show for it.
I concluded that be best way in to this world might be through the back door. Blogging is a great way of creating back door opportunities by creating a low cost showcase for your work or ideas which can open up doors for you. This was brought home to me recently when a tourist board offered me a free blogger's trip after only 18 months of blogging. This would never have happened in the mainstream media where you'd need to be a seasoned and published journalist with a commission from a national newspaper before getting such an offer. So rather than spending fruitless effort working up ideas for others to translate into film I've decided to take a different approach. I've decided to collaborate with others to make short film clips for my blog and see where it leads.
I've seen the future and it's video.
You may also enjoy
Where are all the female travel presenters?
Resources – if you want to get started making video for your blog, here are some useful resources;
Getyourvideoonline.com – Six free videos from Gideon Shalwick to help you get started with making videos for your blog.
A series of articles from Collazo Projects
How to boost your blog with Video Part 1
How to boost your blog with Video Part 2
How to boost your blog with Video Part 3
How to boost your blog with Video Part 4
Read more travel articles at Travel Blog Home
Don't miss out – subscribe to Heather on her travels
Photo credits: Pedrosimoes7
Everyone visiting Berlin wants to see the glass dome of the Reichstag or German parliament building, designed by Sir Norman Foster. A ramp winds up to the top, where you get a fantastic view over the city as well as down to the parliament chamber below. Or so I'm told…
Sadly, the view from the dome was not to be for us on our trip to Berlin at Easter. The guidebooks all recommend that you get there at 8am as the doors open, but what are the chances of that when you have three teenage girls in tow? By the time we made it it was mid morning and the queue was around 2 hours long. So we gave up and took the No 100 bus from the bus stop outside, through the Tiergarten and ended up at the Berlin Zoo instead, then did some shopping of Kurfurstendamm.
There was a very helpful guide there, who told us that the queue was normally this long, but if you have young children, you don't need to queue. There are special family tours and I gather that if you make a reservation to visit the restaurant Käfer at the top, you can also go straight in – you can find details on the Bundestag website. The good thing about the Reichstag if you do get in is that it is it is free,
If you're defeated by the queue, but still want a great view of the city, then you can find it at the TV tower on Alexanderplatz, or the Siegessäule Victory column in the Tiergarten park not too far from the Reichstag.
Ah well, maybe next time we'll be able to get up a litttle earlier.
Have you visited the Reichstag dome and did you have to queue for long? Any other recommendations for a view of Berlin?
Check for the best hotel prices in Berlin and book here.
You may also enjoy
Checkpoint Charlie and other Berlin wall stories
Blue Glass reflections at the Kaise Wilhelm memorial church in Berlin
Children at the Holocaust Memorial in Berlin
See all my Berlin photos on Flickr

Read more travel articles at Travel Blog Home
Don't miss out – subscribe to Heather on her travels
Read on for my review of the new audio book, Madrid Confessions, from Ben Curtis of notesfromsspain.com.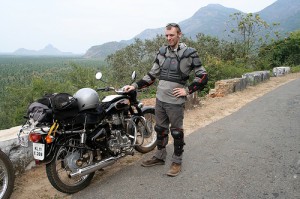 I've been enjoying Ben and Marina's podcasts on Spanish life for a while now, following them into local markets, the green delights of Asturias, the bars of Madrid and the fiestas of Jerez and Valencia. I even got to see a bit of India from the back of Ben's motorbike, via his podcast. So when Ben sent me a review copy of his new audio book, the Madrid Confessions, I was looking forward to hearing what he'd got up to this time.
The Madrid Confessions has much of the relaxed, podcast style and feels like Ben's sat you down in one of his favourite authentically Spanish 'old man bars' with the prawn heads and napkins on the floor to tell you some of his favourite tales from his time in Madrid. It picks up from his last book, Errant in Iberia which covered the first three years in Spain, taking us through his time when he started getting seriously into the internet using it to eventually build the online business which now provides a living for him and Marina.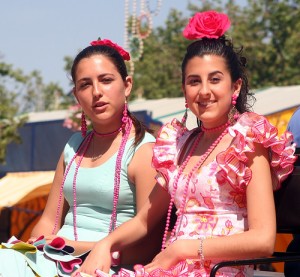 There's an element in here of wanting to encourage and inspire others to do the same. If someone who professes not to have a business bone in his body can do it, then anyone can. Although the mood of the book is upbeat, Ben doesn't shirk from telling us about the darker times from which he's now happily emerged. An unfulfilling job and his mother's illness tipped him into depression and hypochondria which led to him sitting in a psychiatrist's waiting room, wondering which of the other patients were psychos and flicking through hunting magazines to take his mind off things.
Ben takes us on the journey he's travelled with his internet business, starting with the first couple of websites he created, reviewing Spanish books and creating a directory of Spanish blogs, which made him the princely sum of $17. The breakthrough came when he was asked to create a podcast for a Madrid newspaper which took him into creating podcasts to document the scenes from Spanish life and then the podcasts in Spanish and creating online language resources. It even led to a commission from Lonely Planet and a business proposition which was almost too good to refuse and gave him confidence that things were going in the right direction. Ben's now in a much happier place with a new baby and a focus on developing himself and his internet business which he's keen to share with us.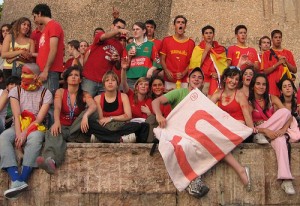 On the journey there are plenty of entertaining annecdotes from Spanish life. Like the time Ben was tossed by a bull while being lauded by his drunken Spanish companions as the new Hemmingway (shh don't tell Marina), to the horror stories about giving birth in the Spanish public hospitals where everything is designed to ensure the staff get home before midnight. We meet characters like the moody porter for whom everthing is 'fatale', the racist Ultra football fans, and the neighbour who gets up to no good without drawing the curtains.
As Ben tells us at the beginning, he's not sure if he was ready to write the book, but then if you always waited until you were ready, you'd never do anything. Nevertheless, there are some moments when the book feels a bit unpolished, as if it needed a bit more of an editorial eye.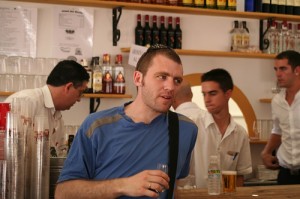 In the middle it can't seem to decide whether it's an inspiring story of business success or an entertaining collection of annecdotes from a journey through Spanish life, and starts to meander a bit. If you're charging the same as a mainstream audio book, I think you have to polish up your act in line with the competition. But hats off all the same to Ben – he's managed to get the product out the door, while many of us are still wondering what tomorrow's blog post will be.
As the Spanish saying goes, he's planted a tree, had a baby and written a book, so what's next for Ben, Marina and their new arrival Leo? I'll be looking forward to hearing more of their adventures both on their business journey and on their travels through Spain. Hasta Luego!
If you're ready to hear the Madrid Confessions first hand, then head over to the Madrid Confessions page at notesfromspain.com.
All photos by Ben Curtis at Ben, Notes from Spain on Flickr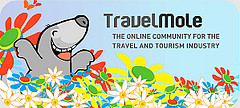 PS If you enjoy my blog, I'd love you to take a momement to vote for me in the Travel Mole Webawards.
In order to vote, please go to the Travel Mole site nomination page, click on the categories tab, find the travel blog category in the drop down and find Heather on her travels, then rate my site and also leave a comment if you wish. I'll love you forever!
Read more travel articles at Travel Blog Home
Don't miss out – subscribe to Heather on her travels