Is it worth flying Première class with Jet Airways to India if you get the chance? Of course that's a silly question. Who wouldn't want to be pampered with individual service, plenty of legroom, restaurant quality food and a glass of champagne?
But if we assume that your flight is not being paid for by the company and you're deliberating on whether to treat yourself to Première Class to start the holiday in style, then it's worth looking at what you'll get for the extra cost. On my recent trip to India flying with Jet Airways I flew economy class on the way out and Première Class on the return to London so was able to make a comparison of the two.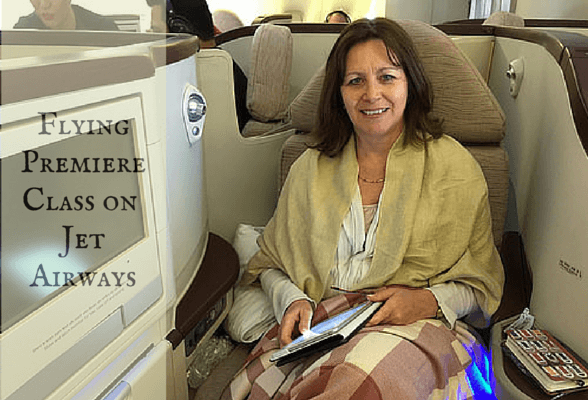 Economy Class on the way out
So I'm off to India on Jet Airways. I'm pleased to be flying with the second largest Indian airline on the way out since I start to feel the vibe of India as soon as I board the plane, through the flight attendants, the food, the movies and my fellow passengers. My Jet Airways flight to Mumbai is full of cheerful Indian families, looking forward to visiting friends and family. Beside me is a chatty 3 year old with Mum doing her best to contain his energy. I remember being that parent myself with little ones, praying that they wouldn't annoy the other passengers too much and would sleep on the way.
I've spent a lot of time recently travelling in Europe and am out of the habit of these long haul flights so the plane feels enormous to me. My seat is right by the loos which means there's a constant ebb and flow of people queuing by me and pushing past each other.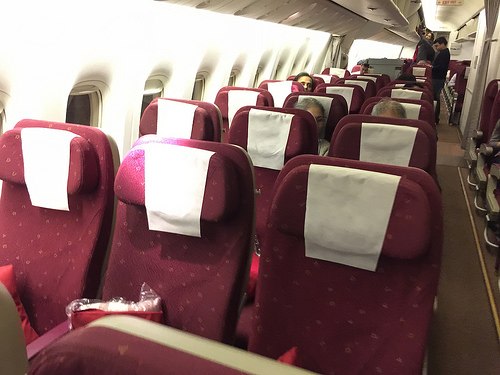 I turn my attention to the screen in front of me to check through the in flight movies. I remember from my last flight to India how I loved watching those East-Meets-West Indian movies, in this case it's The Hundred-Foot Journey in which Helen Mirren runs a Michelin star restaurant in rural France in competition with the Indian family across the road who arrive to start their own Curry Cafe. As in other Indian movies there's a film formula of family ties and loyalties matched against the forces of the ambition and progress in the modern world, plus every opportunity for a bit of song and dance Bollywood style.
Dinner at midnight
The flight moves on and dinner is served at nearly midnight, but in this flight bubble if feels as if time and routine is suspended, it's just about passing the hours. After watching the lovely liquid-eyes Indian chef Hassan in the movie, throwing a pinch of chilli here and some cardoman there, the chicken with spinach and noodles was not quite the Indian flavours I was hoping for, but I enjoy the cous cous salad with parsley and raisins and the creamy coconut rice pudding desert.
The lights are dimmed and we settle down to snatch some sleep under the brown checked blanket. Somewhere on the plane there is a Waaah, Waaah of an inconsolable baby but while feeling sorry for the parents I'm happy that it's not right next to me. By the time the breakfast tray comes round my bottom has fallen asleep and my legs are compressed, but I tuck into the sweet muffin and fruit salad to pass the time before stretching my legs on a wander up the aisle.
All change at Mumbai
At Mumbai we navigate the process of clearing customs, collecting our suitcases and then find the transfer bus outside the terminal that drive us the 15 minutes to the separate domenstic terminal. It's a relatively short hop before we touch down at Bengaluru into another smart, international terminal. The new airport was built around 7 years ago and is an hour's drive from the city centre. From our taxi we admire the beautifully landscaped gardens bordering the airport road but soon the real, less manicured, more chaotic India emerges with streets bordered by rubble, half completed building projects and everything covered with a layer of dust.
Première Class on the way home
On the return flight, with an hour before I board at Bangalore I make use of the Plaza Premium lounge which would normally cost 1000 INR (around £10.50) and welcome the complimentary breakfast since my early start meant I missed eating anything at the hotel. I deliberate between the two hot stations with chefs making freshly cooked dhosa and omelettes as well as the stations of fresh fruit, cakes, pastries, cereals and a machine for coffee. There's endless space in the lounge with large comfortable chairs to spread out and hardly anyone else there.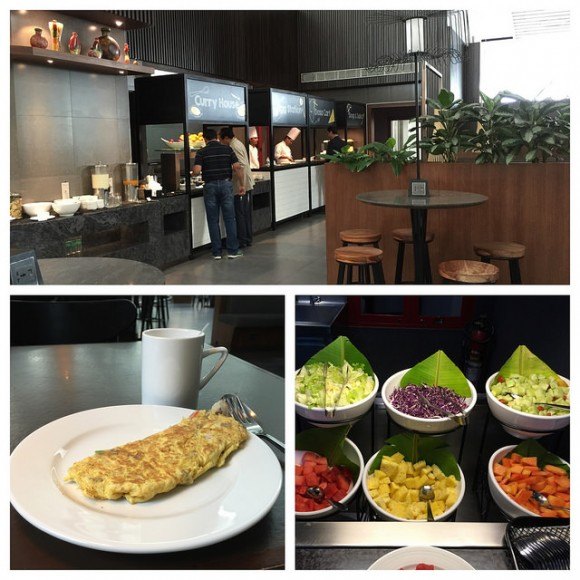 Seeing the Jet Airways flight called I go downstairs and wonder why no-one seems to be boarding yet, then realise that I've made a mistake with the gate and that they're actually giving the final call. Phew, thank goodness for my blogger's tendancy to wonder around and take photos or I wouldn't have spotted my mistake.
The flight from Bengaluru to Mumbai
I settle into my large Première Class seat at the front of the aircraft – with two seats abreast where there would normally be three there is plenty of room to relax. The charming steward Namesh comes forward, shakes my hand to introduce himself – he'll be taking care of me on this flight. I am offered a glass of coconut water or lassi and review the menu card to choose my breakfast, a mushroom omlette which of course I barely have room for due to the breakfast I've already had in the business lounge.
The flight is just a short hop from Bengaluru into Mumbai domestic terminal but the centre of attention is a well known actor or music star (of course I've no idea who he is!) who is travelling on the same flight. After having his photo taken with all the flight crew he is whisked away in a private car. Perhaps I was mixing with a big Bollywood star! Again there's a slightly chaotic wait in a queue for the connecting coach to take us to the international terminal.
The opulent business class lounge at Mumbai
Through security and I head for the third floor GVK Lounge which is included in my Jet Airways Première Class ticket (3,000 INR or around £30 for 4 hours). I feel I'm walking into the lobby of a fabulous 5 star hotel, awash with tasteful opulence, burnished gold partitions, expensive velvet and silk fabrics and plenty of opportunity for a large glass of chilled white wine from the bar or a meal from the buffet area. With more time I might even have tried a spa treatment at the far end of the lounge. While many are on their laptops, making use of the free wifi, I take one of the window seats and watched the planes taking off and landing – a most therapeutic passtime.
My reclineable Premiere Class seat
On boarding the flight from Mumbai to London, I settle into my Première Class seat with an  individual reclinable seat that has armrests and tables built in. Since each seat is set at an angle there is room to stretch right out and I wish my husband was here to enjoy it since he's over 6 foot tall and suffers on long flights with his long legs. I am able to have a play with the buttons to stretch out the padded footrest and recline the back almost flat for a very comfortable sleeping position. The large table slides out beside the seat and swings over, and the large screen swings round in front of me.
Dinner from a Michelin Star chef
As before I get the very personal service and dinner is served on a white cloth with china plates. From the dinner menu I choose an apple, cheese and tomato salad to start followed by a Goan fish curry  served with side dishes of lentils and Indian style vegetables. The menu tells me that on the London to India route some of the dishes are created by Michelin star chef Yves Mattagne who runs the restaurant The Sea Grill in Brussels. Although it's served on a different route, I love the sound of some of his dishes like the salad of golden and red beetroot with blue cheese or the pistachio tartlet with banana mousse. I'd normally jump at the chance of a glass of Bollinger champagne but decide to avoid any alcohol on the flight to preserve my energy on the long flight.
My Jet Airways flight from Mumbai to London passes quickly between meals, a little sleep and getting a bit of writing done and of course this is how I'd love to travel all the time, especially if I'm on my own. The benefits of flying Première class are many but these are the ones that I notice;
You get your own super comfy reclining seat in an individual compartment with loads of legroom.
The reclining seat makes it much easier to get some sleep on a long flight or to get some work done.
There's no waiting behind 10 other people in the queue for the bathroom and no need to disturb your neighbour when you need to leave your seat.

You are unlikely to be disturbed by boisterous children and crying babies.

You get personal and attentive service.

You eat restaurant quality meals served on white linen with proper plates and cutlery , some of the dishes created by Michelin star chef Yves Mattagne.

You enjoy complimentary wine, champagne and other drinks whenever you want them.
You get to use the business lounges in each airport where you can get free food and drinks, free wifi and a calm and relaxing exclusive space to work or relax.
You might get to travel with a film star!
On the downside if there is one
If travelling with your partner you might prefer to sit together rather than in an individual compartment.
The experience is a little sterile and remote from the real world if you are the kind of person that likes to be sociable.
Obviously the cost of flying Première Class is not one that everyone can afford – the cost is over three times as much as an economy fare.
If you gave me the option of flying Première Class on my next Jet Airways flight to India of course I'd jump at the chance – it turns the experience of flying long haul from something to be endured to a pleasurable and luxurious experience. Thanks to Jet Airways who provided Heather with complimentary return flight to Bengaluru and the opportunity to try out Première on the way back.
Planning a trip to India?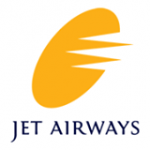 Jet Airways is India's premier airline, flying daily from London Heathrow to Delhi and twice daily to Mumbai, from there on to other Indian cities such as Bengaluru. Flights are also available from Manchester and Birmingham via Brussels. Jet Airways has the largest domestic network and flies to 74 destinations across India and beyond. For more information and to book: Jet Airways website | Twitter @jetairways | Facebook | Pinterest | YouTube | Flickr |
Need Airport Parking?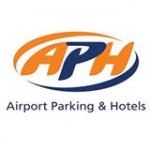 Heather used the Meet and Greet Parking Service booked through APH Parking and Hotels. APH is a multi-award winning company for airport parking & airport hotels, offering airport parking at a range of airports across the UK. APH also offer airport travel extras such as Meet and Greet parking, airport lounge booking and airport hotel stays so you can start enjoying a stress-free holiday before you even take off. Thanks to APH who provided Heather's airport parking on a complimentary basis. For more information: APH website | APH Blog | Twitter @APHParking | Facebook | Google+ | YouTube |
More India Inspiration
My charity visit to India – Podcast
Shopping and Sightseeing in Hyderabad
Meeting my Indian Sponsor Child
 Pin It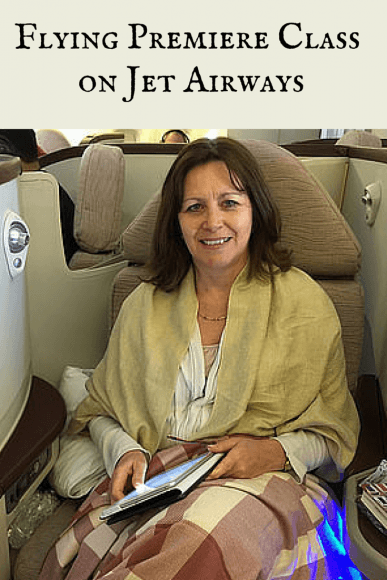 Click to subscribe to our monthly newsletter, news and reader offers
You'll also find our sister blog with tips on how to build a successful travel blog at My Blogging Journey
A collection of 500 year old thatched cottages, set around a cobbled farmyard, Red Doors Farm in Devon has all the chocolate box charm that you'd wish for in a holiday cottage. However, we've learned from past experience that a centuries-old thatched cottage, picturesque though it may be, does not always mean warmth and comfort. Thank goodness the owners Gill and Adrian seem to have that cracked, with Byre Cottage where we stayed being kept at a cosy constant temperature by the biomass wood-pellet fired boiler.
Our stay was arranged through Premier Cottages who specialise in luxury holidays cottages and this one certainly lived up to expectations. Having arrived in darkness on a Friday night from Bristol, we wake up to glorious views of the Blackdown Hills and spot the red doors of all the cottages that seem to epitomise the cheerful spirit of the place.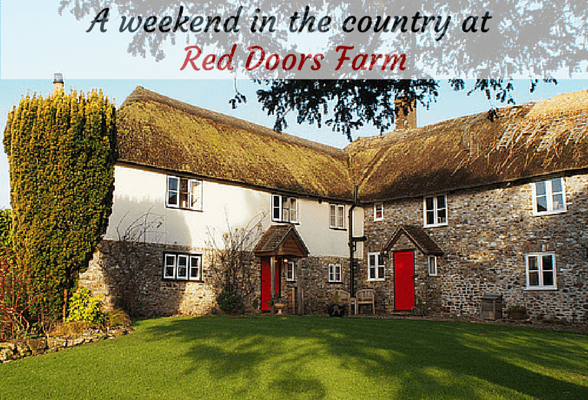 In the morning while the boys are cooking the bacon and eggs, Gill offers to show me around and tells me their story. She and Adrian gave up busy jobs in London to follow their dream of a calmer life in the country and took over the holiday cottage business of Red Doors Farm three years ago. "If we'd realised how much work it would be, we probably wouldn't have taken it on!" Gill told me, since they have gradually worked through all of the six cottages, renovating them one by one.
I hope you enjoy my video below of our weekend at Red Doors Farm
If you can't see the video above of our stay at Red Doors Farm, see it on my blog here or Youtube here and please do subscribe using the button above
Click here for direct download of video
Subscribe to all my videos in I-tunes
If you enjoyed this video, check out the others in my Video archive
Our cosy cottage at Red Doors Farm
Furnishings have been upgraded, bathrooms modernised and now all the cottages meet Visit England's exacting 5 star Gold Standard. Although Red Doors Farm is very popular with young families, it seems there's a cottage for everyone down on the farm. The Swallows Loft is a one bedroom apartment on two floors with stylish mezzanine kitchen, luxurious modern bathroom and a four poster bed with an "Out of Africa" look, which suits professional couples looking for a relaxing country break. Meanwhile Holly Cottage is popular with older couples, or couples with a baby, since it's all on one level with a terrace overlooking the croquet lawn, perfect to sit with your sundowner admiring the views of the Blackdown Hills.
We're staying in Byre which is a 3 bedroom cottage, sleeping 6 people in comfort, a spacious master bedroom for me and Guy and two twin bedrooms for my teenage son and two friends to spread out. No queues for the bathrooms either, since there's a family bathroom upstairs and a shower room downstairs. We really can't fault the cosy furnishings, well equipped farmhouse style kitchen and best of all the log burning stove in the sitting room. Since all men seem to love stoking up a real fire, and Guy is no exception, this is something we always love to see in a country cottage and we make the most of it with a fire in the evenings.
Feeding the goats at Red Doors Farm
Saturday morning is crisp but sunny with winter-blue skies and views over farmland to the valley beyond. Across the lawn is the swimming pool in a separate building for those (relatively) early morning swims which quickly become a favourite with our teenage boys. After breakfast and the swim we've arranged to meet Adrian and Gill for the 10.30 morning ritual of feeding the animals.
For younger guests the farm keeps guinea pigs and rabbits in the covered play area but our teenagers are more interested in the goats, Charlie and Dora. "These are the most spoiled goats in Devon", Gill tells me, since they have their own heated shed, decking walkways so their feet don't get wet on the grass and a climbing frame which comes into its own at feeding time.
Once Charlie and Dora have enjoyed their breakfast it's time for the Muscovy ducks to have theirs in the next field. The ducks all have names beginning with D; there's Dick, the alpha male of the group and Daisy, although we joke that Dyson might be a better name based on the speed at which they vacuum up the grain we hold out to feed them.
Hunting for ammonites at Lyme Regis
Feeding time over, we decide to make the most of the glorious winter sunshine and drive the 25 minutes to Lyme Regis, the heart of the Jurassic Coast. Last time I was here with my blogging friend Barbara Weibel who is a rock hound and fossil lover if ever there was one and am determined to show the boys the ammonite pavement that we visited together.
Lyme Regis is a holiday town that I am continually drawn back to, having just the right balance of Jane Austen charm and fish'n'chips holiday fun, as well as being one of the top places on the Jurassic coast to find fossils. From the harbour, locally known as The Cobb, we walk along the rocky beach, with cliffs looming above us. The cliff face reveals the layers of sedimentary rock that were built up in pre-historic times containing the fossils, especially ammonites for which the beach is famous. "Don't get to close" I call to the others, since there are frequent and dangerous rockfalls from the cliffs, especially after storms, revealing new fossils that have been trapped in the rock.
We clamber awkwardly over the boulders and squish through the black mud until we reach the ammonite pavement, a flat plate of rock where millions of years ago a shoal of ammonites settled on the bottom and were pressed down for eternity. Now at low tide you can see numerous little coils in the bare rock and spot them pressed into larger rocks along the beach. The local fossil hunters are to be seen tapping at the rocks with small hammers, splitting them open to reveal the ammonites trapped inside. As I walk, my eyes scan the pebbles that crunch under my feet and then suddenly I spot it, an ammonite on a smooth round pebble just lying there!
A walk on the Cobb at Lyme Regis
We walk back to The Cobb where a broad wall casts a protective arm around the harbour and the colourful fishing boats are lying on their sides at low tide. It's fun to walk along the broad top of The Cobb wall although the stone pavement slopes like a tipsy sailor towards the sea to catch out the unwary. It's a steep drop on both sides and our friend tells us that their dog once fell off and rolled down the wall but luckily survived with nothing broken.
The stormchasers might emulate Meryl Streep with swirling cloak in the film The French Lieutenant's woman, standing on the end of The Cobb looking out to sea, although it's not advisable or even allowed. Walking along to the end of the wall there are store houses for the fishing boats and we get the feel that this is still a thriving fishing community with plenty of notices advertising fishing trips and the blue and green nets piled up along the quayside. The notice above the door promises that 'The Gods do not subtract from the allotted span of mens lives the hours spent in fishing".
Back on the quay, we check out the local fishmonger's where I can't resist buying some fresh squid while the boys browse in the second hand bookshop next door. Later that evening I fry it up in butter to eat with some of the orange, pepper and chilli chutney that we found in our welcome pack, although the boys turn their noses up at it. Guy has already drunk the bottles of Otter Bitter and Norcott's Somerset cider without giving me a look-in but we all enjoy the local chocolate fudge and award winning ice cream that we bought from the freezer in the games room, made just across the valley. The fire is stoked up and the boys have a noisy monopoly game in progress, just as it should be.
A climb to Dumpdon Hill Fort
Sunday morning and we take a last chance to explore some of the countryside around Red Doors Farm. Armed with instruction found in the Games Room, we walk up the lane towards the Dumpdon Hill Fort, an iron age fort which takes us on a steep and muddy climb up from the road. From the flat area of the top we can survey the many shades of green making a patchwork quilt of fields, then we turn back towards the farm and with rosy cheeks and lungs full of fresh air ready for our drive back to Bristol.
What we liked about Red Doors Farm;
The high quality furnishings and amenities with attention to detail and everything you need on the farm (even ice cream and meals in the freezer!)

The cheerful and helpful approach of Gill and Adrian who live on site.

Feeding the goats and ducks was a fun experience, even for our teens!

Lovely to have an indoor swimming pool on site and we made full use of it.

The beautiful Devon countryside and short drive to the coast at Lyme Regis or Sidmouth.
What you need to know;
The setting is quite rural so you do need a car and we didn't find any shops within walking distance.
The free wifi is provided through a mobile in each cottage and you'll need to give your credit card details as a deposit.
Booking at Red Doors Farm

Red Doors Farm have six luxury holiday cottages which sleep between 2 and 8 people, in the Blackdown Hills of Devon, set in beautiful countryside and only 30 minutes drive from Lyme Regis and the Jurassic Coast. A week's stay in Byre Cottage at Red Doors Farm for up to six people starts from £775 and a short break starts from £540. Book Red Doors Farm through Premier Cottages here

Premier Cottages' collection features almost 1,000 four and five-star self-catering cottages across the UK. Properties range from small, romantic boltholes to large family-friendly country estates. The collection includes pet-friendly accommodation. It also offers the widest range of accessible properties in the UK and many properties have  onsite facilities like swimming pools, gyms, spas, indoor games rooms and children's play areas.

Follow Premier Cottages and Red Doors on their Social Media channels below;
Premier Cottages: Website | Twitter @premiercottages | Facebook | Google+ | Pinterest | YouTube
Red Door Farm: Website | Twitter @reddoorsfarm | Facebook
Heather and family stayed as a guest of Premier Cottages and Red Doors Farm in Byre Cottage.
This article is originally published at Heatheronhertravels.com – Read the original article here
Click to subscribe to our monthly newsletter, news and reader offers
You'll also find our sister blog with tips on how to build a successful travel blog at My Blogging Journey
January 26, 2015 by Heather Cowper
Filed under Devon and Cornwall, Europe, featured, Giveaways, Italy, Leisure, Mallorca, South Tyrol, Spain, United Kingdom, Wales, Walking
January is traditionally the month when we make resolutions that involve health and fitness – you know the ones. "This year I'll lose that extra 5 kg that crept on over the last few years" or "This year I'll train for a marathon to shake off the couch-potato that I've become". The trouble is that such dramatic resolutions rarely last more than a few weeks while it's the small actions that we take each and every day that have a lasting impact on health and fitness.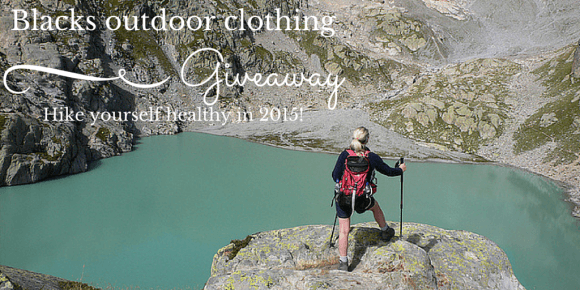 Hiking for health in 2015
While I'm always trying to shake off those extra pounds I find it more effective to incorporate walking and hiking into my everyday life, rather than make resolutions to go to the gym that I don't have time to keep. I walk 30+ minutes to and from work, enjoy walks in the country when I'm away for the weekend with the family and incorporate walking and hiking into my holidays too. A major trek like the Tour de Mont Blanc can sometimes be just the challenge you need sometimes but equally a walk along Canal Saint Martin and the Promenade Plantee helped me see a side of Paris that was a little off the tourist trail.
I'm giving away a £200 Blacks voucher
To help you to include walking and hiking into your daily life and your travels, I've teamed up with Blacks, the outdoor clothing store, with a giveaway of a £200 voucher that can be spent on the outdoor clothing or equipment from the Blacks website. Check out the interview the Blacks did with me on their blog here. You'll find information about how to enter the Blacks £200 voucher giveaway at the end of this article.
The clothing you need for hiking
To give you some ideas, here's my pick from the Blacks range of some things that I'd love to have in my wardrobe for walking and hiking. Cosy down jackets are great for everyday walking, whether it's a walk in the country or a walk to work, while fleeces and t-shirts made of the latest technical fabrics will keep you at just the right temperature while wicking away moisture. For hiking, I recommend trousers made of quick-dry fabric, especially those where the leg zips off to make shorts or capris.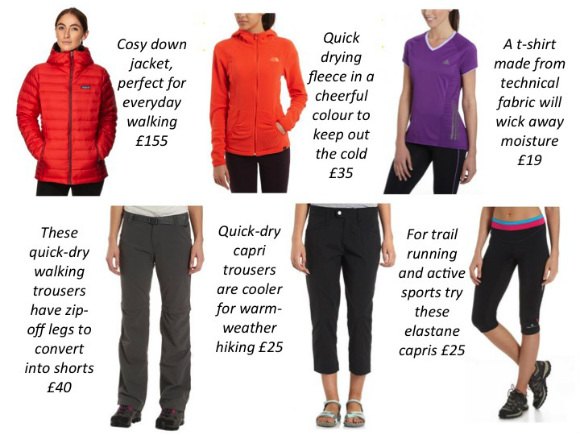 The links for the items featured here are for your convenience but since many items are in the sale these may soon be replaced by other new season items: Patagonia woman's down hooded jacket in red £155 (sale) | The North Face Masonic Polartex Fleece Hoody in orange£35 (sale) | Adidas superNova Tee in purple £19 | Berghaus lowscale zip-off walking trousers in grey £40 (sale) |Royal Robbins discovery Capri trousers in black £25 (sale) | Ronhill Aspiration contour capris £34
The boots you need for hiking
For footwear there's no substitute for a comfortable pair of walking boots with proper support for those long-distance trails such as the Tour de Mont Blanc, but if you are doing some warm weather hiking as I did in Mallorca last September you may prefer one of the hybrid walking shoes that are cut lower on the ankle and are cooler to wear. For active trail running or more sporty use you might consider some of the trail shoes that have well supported soles with lightweight upper. On all types of walking boot or shoe, look out for those that have breatheable but waterproof uppers such as those made of Gore-tex. Read my tips on how to choose the perfect pair of walking boots.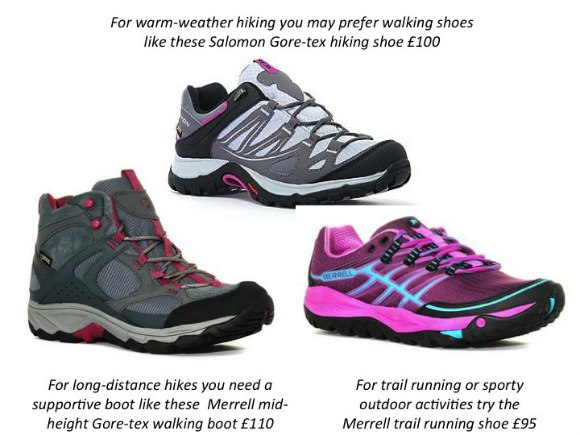 Walking boots and shoes are not something I would recommend buying online unless you have first tried them in-store, since you may need to try on many different brands and styles to find the most comfortable for your feet but you will find these styles or similar in the Blacks stores: Merrell Daria mid GORE-TEX Boot £110 | Salomon Ellipse Gre-tex hiking shoe £100 | Merrell All-out Rush Trail Running Shoe
Of course the choice on how to spend your £200 Black's voucher is yours, but I hope that you'll be inspired to do some walking and hiking in 2015 on your travels. All the styles featured are available on the Blacks website at the time of publication although many are in the sale and other new season items will be available soon. Now to give you a bit of inspiration to get hiking in 2015, here are some ideas from the treks that I've done in the past few years;
The Tour de Mont Blanc
This circular trail around the Mont Blanc Massif takes you through France, Switzerland and Italy over 170km and is normally completed over 12 days. Be prepared for arduous ascents and descents of up to 2600M, long 8 hour days walking and staying in mountain refuges that can be quite basic. You will be rewarded, however with stunning Alpine views and an amazing sense of achievement. This is an arduous trek but one which can be broken up into more manageable chucks – I walked it with a friend in stages over 4 years, or you can look for a company like Macs Adventure that offer a cut down version. Read about my walk on the Tour de Mont Blanc here.
The Dry Stone route in Mallorca
Although better known as a beach holiday destination, the island of Mallorca has some outstanding walking and I was there in September walking the Dry Stone Route along the western coast of the island. From the artist's village at Deia we walked within sight of the sea and at the coastal resort of Soller started our climb into the Tramuntana mountains, following the old pilgrim's trail to the monastery of Lluc and on to Pollenca on the northern coast. Combined with some time in Palma this is an ideal trail for those who are looking for moderate walking with some cultural interest. Read about my walk on the dry stone route in Mallorca here.
Walking the Pembrokeshire coastal path in Wales
Last spring I walked a section of the Pembrokeshire Coastal path in Wales with Macs Adventure ending up at St David's, the UK's smallest city. This part of the Welsh coast is rugged and wild with stunning clifftop views and hidden coves that you can only reach from the coastal path. If you can plan your visit from May to July I'd recommend the walks on Skomer Island during the Puffin nesting season when you can get very close to these colourful sea-birds as they hatch their chicks in burrows. Read about my walk on the Pembrokeshire coastal path here.
Walking and climbing in the Dolomites
Last September, I visited South Tyrol in Italy and was thrilled to climb my first Via Ferrata. These climbing routes (literally iron routes) have fixed cables that you are clipped to making it easy for anyone with the right equipment to climb them, although if you are a beginner I'd recommend hiring a guide. This part of the Dolomites is ideal for walking and hiking with many day hikes and long-distance trails and you'll be pleased to know that this northern corner of Italy is also known for its gastronomy with no less than 19 Michelin star restaurants and numerous vineyards where you can taste the local wines! Read about climbing my First Via Ferrata here.
Blacks recently featured a Q & A with me on their blog about how I started blogging and some of my favourite travel and hiking destinations. Read the interview here.
How to Enter the Giveaway
To enter the Giveaway for a £200 Blacks voucher please use the Rafflecopter widget below;
Enter by taking a look at the Blacks website and then leave a comment below this post to tell me which items you would choose from their range to use when hiking or walking.
You can gain additional chances to win via the Rafflecopter Widget;
Terms and Conditions
This giveaway is a prize draw/sweepstake
The prize is a £200 voucher that may be used to purchase goods such as outdoor clothing and equipment from the Blacks online store.
The giveaway is open to all readers in any location
The winner will be chosen at random
The giveaway runs for 2 weeks and ends on Monday 9th February 2015 at midnight
The winner will be notified by e-mail within 7 days of the draw ending and must confirm their acceptance of the prize by e-mail within 3 days or the prize will be allocated to another winner.
The giveaway is restricted to one entry per individual.
Any duplicate or automated entries will disqualify the entrant from this giveaway.
Entering this giveaway gives permission for you to be added to the e-mail list of Heatheronhertravels.com and Blacks.co.uk but we will never spam you and you can unsubscribe at any time.
You'll also find our sister blog with tips on how to build a successful travel blog at My Blogging Journey
Some great competition websites:
UK Wins
Win Free Stuff
Offer Oasis