At Ottley's Plantation Inn, I felt I was stepping back in time, into a luxurious Caribbean lifestyle. The last remaining plantation inn on St Kitts, the hotel is a haven to relax in the elegance of the Great House, surrounded by beautifully kept gardens, flower filled borders and avenues of royal palms. The hotel is close to the rainforest that clothes the slopes of Mount Liamuiga, where you can take nature walks, with open views towards the ocean. Read on for more about this special hotel.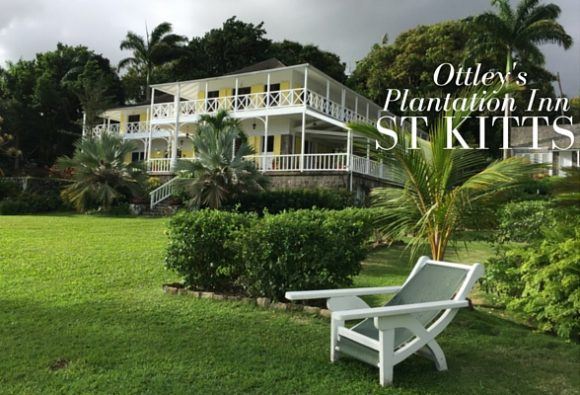 The history of Ottley's Plantation Inn
The hotel is named after the first owners, the Ottley family who arrived from Yorkshire in the 18th century to establish a sugar plantation. Over the years the house and estate has passed through many different hands and was a private home when the parents of the present owners took it over in 1988 to reopen as an inn. The original building was enlarged by adding a second storey while maintaining the traditional style, to create the pretty yellow-painted Great House with white verandahs that you find today. Backed by forest trees and the extinct volcano beyond, with beautifully kept lawns stretching out towards the sea, Ottleys looks as if it might have been a wealthy plantation owner's home for ever.
Traditional Caribbean hospitality
These days guests can share in a little piece of plantation history. With only 24 rooms spread between the Great House and stone cottages in the grounds, it feels as if you might be staying at the home of a rather grand friend. The hotel is very much a family affair, run on a day to day basis by sisters Nancy and Karen, together with Nancy's husband Marty and their father who although retired still lives on the estate. In the evenings, the family mingle with guests, adding to the feeling of traditional hospitality, and Marty gives regular nature walks around the grounds explaining about the different trees and flowering plants.
My Classic Caribbean bedroom
My gorgeous bedroom was in one of the stone cottages in the grounds, with cream tiled floor and walls, contrasting with the dark mahogany plantation shutters and furniture. Throwing open the shutters and looking out towards the ocean, I felt like a heroine in Gone With The Wind, who might any moment be dressing for dinner to catch the eye of a favourite beau. Dark wood and rattan chairs, pretty floral quilts, porcelain lamps and traditional woven mats completed the romantic old-style Caribbean atmosphere.
The spacious cream bathroom had a large mirror and stone-effect double sinks with gold taps. There was a large jacuzzi bath as well as a shower and I enjoyed the little personal touches like a vase of flowers from the garden, as if the mistress of the house had cut a few of her favourite flowers for me specially.
Just outside the cottage was a private area to sit and doze in the shade or read, with a plunge pool to take a refreshing dip.
Location Location
Ottley's Plantation Inn is on the Atlantic coast of St Kitts, set on the lower slopes of Mount Liamuiga, a little above the road that encircles the island. As you turn off the main road and up the long, tree-lined drive, it feels as if you are entering a private hideaway, where the sea breeze ruffles the tops of the palms. From the verandah of the Great House or the window of my bungalow I could just see the Atlantic ocean across the beautifully manicured gardens filled with fragrant frangipani and bougainvillea. Although the hotel transports you to an elegant world of the old Caribbean, it's only a 10-15 minute drive from the island's capital of Basseterre and the airport.
I ventured into the Great House where the luxurious plantation style continued in the guest sitting room with traditional dark wood furniture, comfortable flowery sofas and the paintings of local artists on the walls. At the back of the room was a bar, for evening drinks and a small library and reading area.
The Royal Palm Restaurant
Dinner is taken in the Royal Palm Restaurant which is open to the garden on one side, within the walls of the plantation's old boiling house. With elegant wrought iron furniture, pink table cloths and arrangements of flowers from the garden, the restaurant offers a fusion menu that draws on the best of Mediterranean inspiration combined with Caribbean flavours. With the fairy lights and candles on the table, the restaurant takes on a very romantic feel as darkness falls and you are surrounded by the chirping of the tree frogs in the garden. As the food is excellent and there are no other restaurants close by, many guests book a package that includes dinner for their stay.
On the other side of the black volcanic stone wall is the spring fed swimming pool looking out over the garden at one end and adjoining the bar, where they make an excellent rum punch.
After my restful night's stay I enjoyed a hearty breakfast of Caribbean style eggs and fresh orange juice from the breakfast menu. Breakfast is served in another informal dining room within the boiling house, with open sides overlooking the garden.
The Mango Orchard Spa
Nancy showed me around the Mango Orchard Spa, in a pretty wooden cabin under the trees, overlooking the wooded nature walk, where the vervet monkeys play in the branches. You can book a very special facial treatment or soothing massage here surrounded by sounds of the rainforest.
A beautiful Caribbean wedding setting
The idyllic location, traditional character and beautifully kept gardens make Ottley's a popular setting for Caribbean weddings which can be held in different parts of the grounds, in either the woodland area or on the rolling lawns. The circular base of the old sugar mill near the Great House is often used as a stage for the wedding ceremony, surrounded by the dappled green of the forest with pink flower petals scattered over the old brick floor.
Who is Ottley's Plantation Inn best suited for?
We think you will love Ottley's Plantation Inn if you are looking for the old-world charm of the historic plantation inn and a place to relax and unwind. The hotel is best suited to couples looking for tranquility or a romantic break and travellers aged 40+ will feel at home.
Good to know
Getting around the island's beaches and sights by taxi can be expensive, although the hotel runs a daily shuttle into Basseterre and the main beaches such as Cockleshell and Frigates Bay. However if you are interested in a more active holiday of watersports, sightseeing and eating in different restaurants you could combine a few days relaxing at Ottleys with a stay at one of the other hotels that are closer to the beach or town.
To Book Ottley's Plantation Inn
Book your stay at Ottley's Plantation Inn on their website at Ottleys.com and follow them on Facebook. To compare prices and book for hotels on St Kitts use my Hotels Combined Booking comparison page.
Visitor Information for St Kitts
To plan your visit to St Kitts check out the tourism board website at www.stkittstourism.kn or follow their social media channels: Twitter @StKittsTourism | Facebook | Instagram | Google+ | Pinterest |
British Airways flies to St Kitts from London Gatwick twice a week on Saturdays and Wednesdays with the flight going on to nearby Antigua. There are regular ferries every day to Nevis, with a journey time of 45 minutes from Basseterre, making it easy to plan a combined stay on both islands.
To start and end your holiday on St Kitts in style, the YU Lounge offers a private terminal at the airport. A private car will meet you from the plane and whisk you to the luxurious lounge where snacks and drinks are available. While you are waiting your luggage will be picked up and you'll be cleared through security by the YU Lounge staff.
Thanks to Ottley's Plantation Inn who hosted Heather's 1 night hotel stay and to the St Kitts tourism board who provided Heather's visit to St Kitts.
More things to do in St Kitts
10 perfect postcard views of St Kitts
The stylish traveller's guide to St Kitts
Ocean Terrace Inn – colourful, contemporary style in St Kitts
Pin It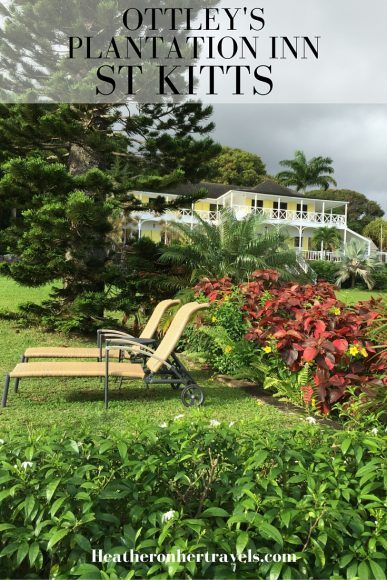 This article is originally published at Heatheronhertravels.com – Read the original article here
I remember the first time I went cycling with Headwater Holidays on my honeymoon. Basking in the September sunshine, we cycled through unspoiled rural France, meandering through gently rolling countryside, past farmyards and quiet villages.
We enjoyed it so much that the following year we booked again with Headwater Holidays, but this time chose the Jura, a rather more mountainous part of France. My memories of that holiday are of me at the bottom of the hill and Guy disappearing over the crest with barely a care for me, puffing and panting behind him. If only I'd known about e-bikes then, things might have been so different!
Fast forward 20 years to my trip to the South Tyrol in Italy and I found myself cycling through the vineyards that surround Lake Kaltern. This time I was offered a choice between a normal bike and an e-bike and although I'm pretty fit, I decided to try the e-bike. Perhaps it was the sight of my super-fit, lycra-clad guide, that made me think that perhaps I'd need a little extra pedal power to keep up.
To the untrained eye there was really little difference between the e-bike and any other. Only the small electric motor attached to the frame was the giveaway. However, I soon realised is that using an e-bike is not the same as a motor bike – the bike does not move on it's own and you still have to pedal. The controls are like an additional gear lever on the handle bars and when you're feeling the strain, you just click it on to give you some extra oomph on the hilly bits. Read about Cycling with wine and apples in South Tyrol
If you are reasonably fit like me, perhaps you think it would be cheating to hire an e-bike rather than sweat away up those hills? The leading walking and cycling company, Headwater Holidays recently surveyed its customers and found that 67% of those who responded had a positive experience with e-bikes. Among the reasons given were that they allowed different experience levels of cyclists to stay together, you could travel further and they were great for tackling steep hills.
That last issue of the steep hills was certainly a factor when I tried out e-bikes last year on a trip to Austria where I got the chance to do some mountain-biking in the Tyrol. Normally I wouldn't be first in the queue for mountain-biking, associating it with fit young men being splattered with mud and every chance of flying off over the handle bars.
On this occasion, however it was a much more pleasant experience, since I was able to put my e-bike on the side of the lift to the top of the mountain and then we gradually cycled down, stopping half way for a lunch with glorious mountain views.
You might think that being downhill all the way, I wouldn't have needed to use the electric motor at all, but in fact there were several places where we were going uphill and it was a relief to be able to click the lever and suddenly find that everything got a lot easier. As one enthusiastic Headwater Holidays customers said  "The way the e-bike sailed up the inclines was really quite amazing". Read about Heather goes e-mountain biking in Austria
If you'd like to try out an e-bike on your next cycling trip, check out the cycling holidays that Headwater Holidays offer with e-bikes. They are a great option if you;
Are less fit than you'd like but still enjoy cycling
Want to keep up with your partner who's fitter than you
Are cycling in a group of mixed abilities
Are debating whether you'll cope with steep hills and mountainous regions
Are more interested in enjoying the view than getting sweaty
Want to get some exercise but also have the option of taking it a bit easier if you need to
On most of Headwater's cycling holidays you can book an e-bike as an option – take a look at;
Hilltop Villages of Provence – the e-bike will make light work of cycling up to those medieval hilltop villages and you'll be rewarded with spectacular views across the Luberon.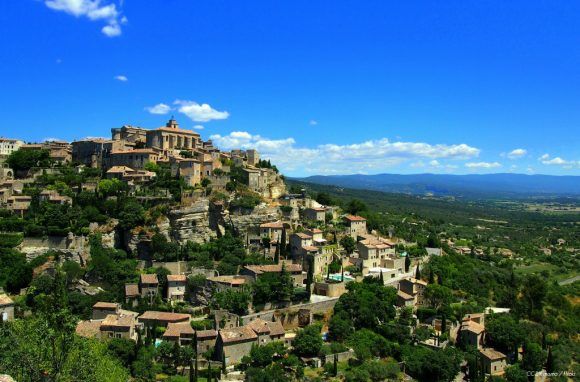 Classic Burgundy Cycling – You'll be pleased you chose an e-bike if you stop at any vineyards to taste the famous Burgundy wines and feel less inclined to pedal hard afterwards.
Coves and Harbours of Northern Spain – There are traditional fishing ports, farming hamlets but also the rugged Picos de Europa to explore.
Dorset and the Jurassic Coast – Lazy days visiting sheltered bays, with an e-bike to help you on those rolling hills.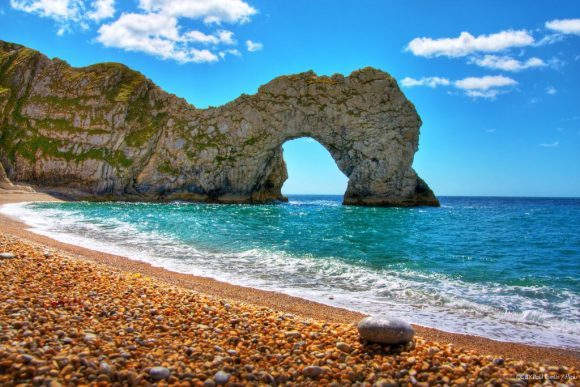 So when you're planning your next cycling holiday, do check out the options for cycling with e-bikes that Headwater Holidays can offer.
Check out my recent article for Headwater Holidays about 10 things to pack on your walking holiday
Pin It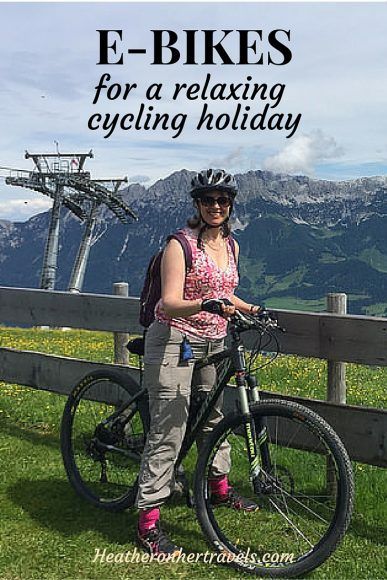 This article was brought to you in partnership with Headwater Holidays.
Dorset and the Jurassic coast photo credit: CC BY Paul Tomlin / flickr
This article is originally published at Heatheronhertravels.com – Read the original article here
As we walked along the grassy path, the stone monument stood solid, like an upturned boat, surrounded by a field of wildflowers and glowing in the late afternoon sun. We'd come to visit the Naveta d'es Tudons, one of Menorca's best known prehistoric monuments, a burial chamber that dates back to around 1000 years BC, built by the people we know as the Talayotic culture.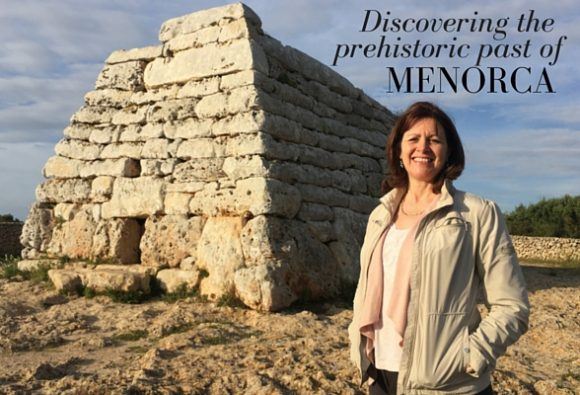 The Naveta d'es Tudons (Naveta being the Catalan word for boat) was excavated by archaeologists in the 1960s, when they discovered the remains of over a hundred men, women and children who had been laid to rest here together with some of their personal possessions, such as metal hair ornaments or spear heads. Once a body was placed inside the tomb, it was sealed and later the bones and skull would be moved to one side to make way for the remains of the next person.
All over Menorca you'll find similar burial chambers, towers and settlements that are unique to the island and are now being preserved with the aim of having them declared a UNESCO World Heritage site. Since Menorca is an island where stone is readily available, the buildings of the Talyotic culture were left alone for us to visit today, unlike other places where the stone would have been taken over the centuries for other buildings.
On our visit to Naveta d'en Tudons, we noticed how well it had been restored to its original appearance, all except the final stone that seemed missing from the parapet at one end. Local legend has it that two giants sought the hand of the same girl and so to decide between them, each was set a task. One was to build a Naveta, the other to dig a well and whichever could complete their task first would win the hand of the girl.
When the giant building the Naveta was carrying the final rock to place it in position, he saw his rival at the bottom of the well who had just struck water, and in his anger threw down the stone and killed him. Realising what he had done he ran away, so that the girl was left with neither suitor, and of course this explains what happened to the final stone to complete the Naveta d'es Tudons.
While the entrance to the Naveta d'es Tudons was sealed, on another day Zoe Dawes and I were able to go inside a similar tomb at Rafal Rubi where there are two Navetas built close together. These Navetas had not been restored and had a tumble-down appearance of a pile of rocks, since the upper story of the Naveta had collapsed and the stones seemed to have disappeared.
At the south Naveta of Rafal Rubi we clambered through the small, but finely cut square hole to stand inside, under the roof of huge stone slabs. Inside the tomb, it felt rather bare and bleak (probably not helped by the pouring rain), with all remnants of the past taken away to reside in one of the island's museums. Around the square opening was a lip, cut by expert stone masons, to keep the entrance stone in place that would seal the tomb.
Without our guide, we would never have found this site, hidden away down a grassy path and surrounded by meadows and farm land. It reminded me of how Stonehenge, now complete with splendid new visitor's centre, must have looked a hundred or so years ago when it was just part of the farming landscape, surrounded by grazing animals.
We moved on to the second of the two Navetas, the northern one, where again the upper chamber had collapsed, but this time we didn't go inside. Due to the pouring rain, it was not much of a day for lingering so Zoe and I made our way back through the olive trees and stone walls to the road.
In addition to the burial chambers like these Navetas, there are many conical structures around Menorca named Talayot, after the Spanish word atalaya or watchtower. It is from these that the Talayotic culture got its name and these towers demonstrate that the people had come together to live in larger settlements, with a highly organised culture.
At Torre d'en Galmes, I was able to see some of the conical Talayot towers which seem to have doubled as living space with a watch tower on the upper level. The Talayots were normally situated within a settlement and also within sight of each other, so it is thought that they might have been used as a network to signal from one to another in times of danger.
Another unusual feature of the settlements around Menorca are the Taules or T-shaped rocks made of a slab of stone embedded in the ground with another rectangular stone on top. The name Taule comes from the Catalan word for table, perhaps a table where giants would eat. Rather than being a balancing trick, I observed how a slot had been made in the upper rock to allow it to slot into place on the pillar rock, illustrating the advanced skills in working stone of the Talayotic people. These Taules are thought to have some religious or ritual significance, perhaps representing the horns of a bull or religious beliefs, just as Christians use a crucifix as a symbol of their religion.
At Torre d'en Galmes I was able to sense the scale and organisation of the Talayotic settlements, with circular stone enclosures enclosing an inner courtyard, with different chambers and rooms built around the circle for sleeping, storage and keeping animals. The society was clearly well organised with a system of channels to collect rainwater and transport it to the underground reservoirs called Sitjots.
In other places around the site, huge slabs of rock were balanced on stone columns to make shelters that could have been used as storage chambers, topped with roofs of leaves and branches.
I wondered why such large slabs of stone had been used in this way to create walls and roofs, since the effort involved to transport them and lever them into place was so enormous. However Zoe, who knew the island well, explained that Menorca is an island with plenty of stone but very little wood, so stone was used in the same way as huge oak beams might have been used elsewhere in Europe for building.
If you visit Menorca, I hope you'll take time to visit at least some of these unique prehistoric monuments and settlements that are dotted around the southern half of the island. There are 32 sites that are part of the UNESCO World Heritage proposal and maps are available from the tourism offices around the island. You can also find more information from the www.menorcaarqueologica.com website who arrange regular group tours to see some of the main sites.
Museums in Menorca that cover the Talayotic Culture
While in Mahon, I also visited a couple of museums to learn more about the Talayotic culture.
Ca n'Oliver – Centre d'Art i Història Hernández Sanz
In the Ca n'Oliver house in Mahon there was an interesting exhibition in the basement about the Talayotic culture and on display in one of the rooms were household pots and grinding stones, which were part of the collection of the house's owner. Carrer Annuncivay 2, Mahon. 
The Museum of Menorca in Mahon
The Museum was under renovation when I visited in May 2016, with most galleries closed, but they did have a temporary exhibition about the Talayotic culture which was free. Once the whole museum reopens, you'll find galleries that cover the whole fascinating history of Menorca from  the first inhabitants to  the 19th and 20th centuries, including all the Talayotic history. Museo de Menorca, Avinguda del Doctor Guardia, Mahon.
More articles about Menorca
How to spend a perfect day in Mahon, Menorca
Slideguide to Menorca (Mallory on Travel)
Video: The enchanting island of Menorca (Travel with Kat)
Pin It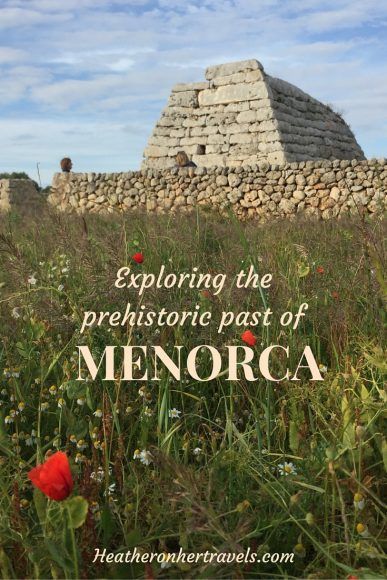 Visitor Information for Menorca and Mahon
To plan your holiday in Menorca and Mahón visit the Menorca Tourism website or follow them on social media: Twitter @Turismhttp://www.menorca.esoMenorca | Facebook | Instagram
For holidays in other parts of Spain you can find more information at www.Spain.info or follow them on social media: Twitter @Spain_inUK | Facebook | Instagram
If you need a guide to show you the sites of Mahon and Menorca, I can highly recommend Luis Amella of Menorca Guides
Thanks to Menorca Tourism for hosting my stay in Menorca, in a project in partnership with Spain Tourism, Menorca Tourism and Travelator Media
This article is originally published at Heatheronhertravels.com – Read the original article here
With only 900 mountain gorillas left in the wild, their population concentrated in just three countries (Rwanda, Uganda and the Democratic Republic of Congo), opportunities to see them up close are few and far between. Amy Czarnecki, an Africa specialist at Audley Travel, shares her experiences of trekking through Rwanda's Volcanoes National Park in search of these humbling creatures.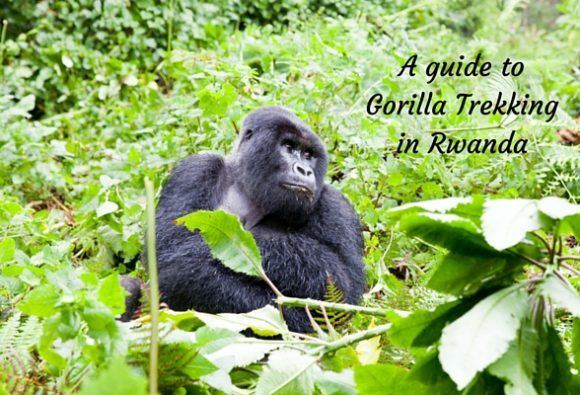 The anticipation built up with every step, as we made our way slowly through the tangle of trees and roots, the air heavy with moisture. Our guide had received word from one of the trackers that a troop of mountain gorillas were nearby, but there hadn't been any sign of their presence – no snapping branches, no warning calls.
The moment we came upon them is difficult to describe – I was completely taken aback by their size, beauty, body movement, and how they seemed entirely unfazed by our presence.
They remained fairly still (perhaps they were a little sulky about the damp weather), which really allowed us to sit and observe them, taking in every inch of what they were doing.
One gorilla was lying on his back with a hand under his chin looking at the sky. He was so pensive that it made me wonder what he was thinking about. As they relaxed in their nests, made of branches and leaves, the gorillas chewed on vegetation from the surrounding trees and waited to dry off from that morning's downpour.
The gorillas are used to having humans visit in a friendly capacity, which showed in the way some acted as though we weren't even there – our group had to part as one female gorilla with a four month old baby walked right through.
Other gorillas seemed more curious. I was taking a photograph when I suddenly realised that a young male had come right up to me, barely half a metre away. When I lowered my camera we were face-to-face. As a rule, you keep a seven metre distance away from the gorillas at all times. Of course, the gorillas don't realise this and the young ones in particular often approach you out of curiosity, although they rarely make any physical contact.
The Gorilla Troops
On a single gorilla track you'll see one troop, which vary in size. Typically, gorilla troops are made up of around 10 to 15 members, although there can be up to 20 or 30. There's always an alpha male silverback, the main protector and leader of the group, as well as a secondary silverback should anything happen to the alpha. A small number of younger blackback males act as sentries, keeping watch along the perimeters of the troop's territory. There's also an alpha female who's the predominant mate of the alpha silverback, along with a few other females and their young.
Volcanoes National Park in the northeast of Rwanda is home to around half of the world's entire mountain gorilla population, including ten habituated gorilla troops. Rwanda strictly protects its gorillas to help conserve their numbers and their natural behaviour.
Just eight people are permitted to visit a group at any one time. While this means you need to book your gorilla tracking experience well in advance – particularly if travelling during the peak season of July to September or January to February – it also makes the experience all that more intimate and ensures that the gorillas don't feel threatened.
The treks
You'll be given a choice of treks that vary in terms of their difficulty – this depends more on how challenging the terrain is than the distance. An easy trek could mean the gorillas are two hours away but the walk is fairly level, whereas a more difficult trek could only take you around half an hour to reach the gorillas but traversing steeper land at a higher altitude. Your guide can help you decide which trek is best suited to your fitness and energy levels that day.
I chose an easier trek, which involved a 45 minute walk through farmland, where we saw local people planting potatoes and harvesting crops. A rock wall separated the farmland from the forest, which rose immediately up in a solid green mass. The tracker had indicated that gorillas were just five minutes away, but the dense vegetation and lack of any trails kept this from being a simple stroll. Navigating the forest, we carefully stepped over roots, beat back branches and weaved between tree trunks.
Guides and trackers to see the gorillas
On your trek, you'll be accompanied by a guide and around five or six trackers. They stay mostly ahead of the group to check the location of the gorillas and radio information back to the guide. The trackers are armed, mostly to protect the gorillas from poachers as well as for your safety.
A permit costs US$750 per person for each gorilla track, regardless of the length, difficulty and time of year. Most people only embark on one or two treks during their trip. There's also the possibility of completing a golden monkey trek in the same area, although these take place at the same time as the gorilla treks so you'd have to stay longer to do both.
Practicalities for gorilla tracking
Because there are different hike options covering a range of abilities, people of most ages can take part in a gorilla track (a couple in their 70s were in my group). I'd suggest only selecting the harder treks if you're up for a challenge and have a good level of fitness. The gorillas are usually at elevations of between 1,800 and 3,300 metres, so the hikes get harder as the air gets thinner. I'd also recommend preparing your body for hiking before you go, especially if you're not used to walking longer distances.
You'll have the option to hire a local porter, who can help carry your bags and assist you over the more treacherous terrain. Many of these men were once gorilla poachers, but now appreciate and help to protect them through tourism. The porters are paid in tips, usually US$10 to 20 per trek.
What to wear for seeing gorillas
In terms of clothing, you need to be prepared for all weather. I'd recommend wearing light hiking boots, gaiters for extra protection against water, ants and other insects, waterproof trousers and jackets, and quick drying, lightweight clothes to overcome the hot and humid conditions.
When you get to the gorillas, you'll be required to leave your bags behind with a porter so the gorillas can't smell any food stored in them. It's a good idea to bring a small secondary waterproof stuff sack for carrying extra camera equipment in when visiting the gorillas, with the visit normally lasting around an hour.
When to go for gorilla trekking
There isn't necessarily a best time of year to go to Rwanda. In April and early May and from November to December there's a lot more heavy rain, so it depends on how intrepid you are and your travel dates. The peak times are generally January to February and July to September, but travelling in March or June means there will probably be fewer visitors and more flexibility on when you can do the treks.
Where to stay for gorilla trekking
Accommodation near Volcanoes National Park tends to be in simple but practical lodges. I stayed in Mountain Gorilla View Lodge, just a half hour drive from the park's entrance and headquarters. It offers simple but comfortable rooms, reasonably good food and friendly staff who provide a boot cleaning service after your trek.
The more luxurious accommodation options, such as Sabyinyo Silverback Lodge and Virunga Lodge, are further away: around an hour and a half from the park headquarters. Set higher up in the mountains, they have 360-degree views over the mountain range and forested valleys, as well as a more personalised service and higher quality furnishings.
Top tip for your gorilla experience
My best advice for making the most of your gorilla trekking experience is to take photographs, but also to put your camera down – even for only a short while – and really just be in the moment.
Why Rwanda for seeing the gorillas?
A beautiful country with pristine countryside and friendly people, Rwanda is a tremendous example of how a country can recover from the darkest of events after the 1994 genocide, which resulted in the loss of around 20% of the country's population.
On my visit, I was struck by the generous and forgiving nature of the people, as well as by the way they can seemingly farm on any piece of land available to them, putting my own gardening efforts back home to shame.
Volcanoes National Park is the best place in the world to see mountain gorillas in the wild. It's more easily accessible than Uganda's Bwindi Impenetrable Forest and a safer place to visit than the Democratic Republic of Congo. Mountain gorillas are the most endangered gorilla species on the planet, so the remarkable conservation efforts made in Rwanda are critical for their survival.
Visit Audley Travel to help plan your trip to see the Gorillas in Rwanda

Trips from Audley Travel don't come off the shelf – they're tailor-made down to the finest detail. When planning a trip with us, you will speak to a destination specialist who has either lived or travelled extensively within the country or region that you are visiting. They will create a bespoke trip based on your tastes, interests and budget and with an absolute commitment to providing quality travel experiences.

About the author

Amy Czarnecki has a passion for travel and the natural world, and is always seeking adventure. Exploring her home country of the USA, she sea kayaked across the Prince William Sound, hiked to the summit of Mount Rainier in Washington state and surfed off the coasts of Florida, California and New England. It was while working as a Mount Kilimanjaro trekking specialist that she fell in love with Africa, joining Audley Travel as an Africa specialist to help others discover the delights of Tanzania, Rwanda and Uganda.

This article was brought to you in partnership with Audley Travel
Read More articles from Audley Travel
Russia for Art Lovers – where to go in Moscow, St Petersburg and the Golden Ring
A first timer's guide to Oman
Pin It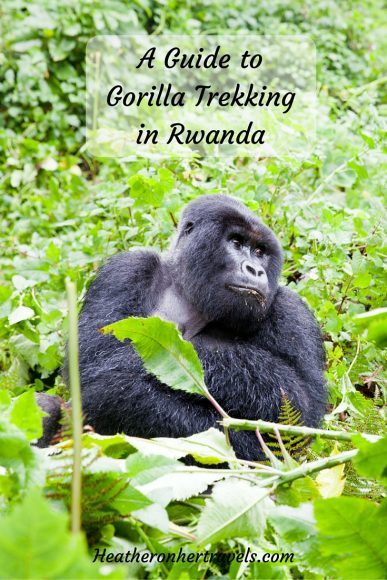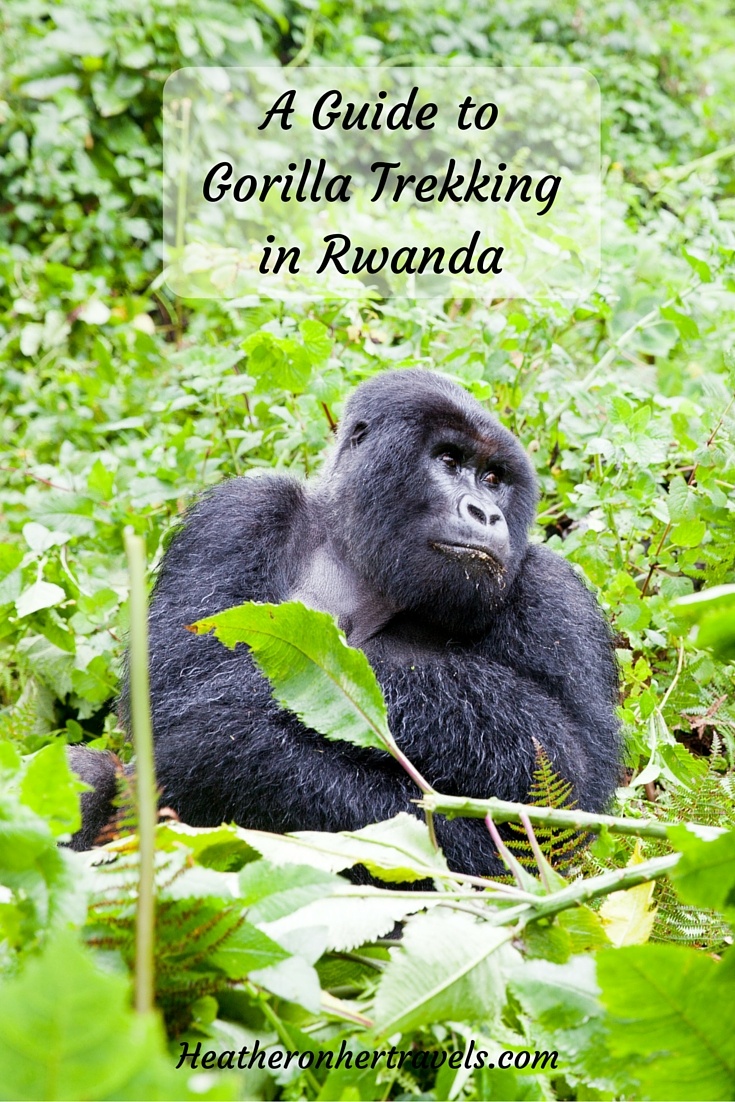 This article is originally published at Heatheronhertravels.com – Read the original article here
Our Uniworld river cruise with Titan Travel took us through the South of France, from Lyon in the heart of Burgundy, to the medieval walled city of Avignon in Provence. It was one of the most stress-free holiday I can remember in a long time, with the Titan VIP airport transfer, daily escorted excursions and the attentive on board service. The week flew by with rich insights into local culture and history, some delicious food and wine (we were in France!) and great company. If you're thinking of taking a European river cruise, here's what you can expect when you travel with Uniworld.
I hope you enjoy the video below about SS Catherine with Uniworld Boutique River Cruise Collection
If you can't see the video above about SS Catherine with Uniworld see it on my blog here or Youtube here and please do subscribe using the button above
Click here for direct download of video
Subscribe to all my videos in I-tunes
1. The ship is a floating luxury hotel
Having stayed before at a Red Carnation hotel (read my review of The Acorn Inn), the sister company of Uniworld Cruises, I knew that the SS Catherine would be something special. Both the Red Carnation Hotel Collection and the Uniworld ships are known for their opulent interiors, with antique furniture, sumptuous fabrics and gorgeous artworks that have been carefully selected to reflect the locality. Everywhere we found rich textiles, gilt furnishings, marble and mirrored tables and artworks that would not have been out of place in a major art gallery; think Joan Miro, David Hockney and Henry Moore.
Matching the green and pink theme of the Van Gough lounge were delicate Murano glass wall lamps and in the lobby a Venetian glass horse sculpture, one of only two in the world, the other being in the palace of the Emperor of Japan.
While the main Van Gough lounge was light and feminine, the Bar du Leopard at the back of the ship had the feel of a gentleman's club, with an African theme in the wild animal paintings, leopard sculpture and leopard print furnishings. The Tollman family who own Uniworld Cruises are from South Africa, so I guessed that this was a reference to their African heritage.
The staterooms were beautiful too, in a fresh white and green theme and felt much more like a boutique hotel room than a ship's cabin, with their signature padded fabric wallcovering and Italian marble in the bathroom.
2. You'll  receive attentive and personal service
To match the luxurious surroundings on board SS Catherine, we received 5 star service from all the Uniworld staff we met. Everyone we passed greeted us with a smile and a Good Morning and by the end of the cruise I swear that everyone knew us by name, and probably my favourite flavour of macarons too. We felt that we were not just another guest, but the most special guest on board, and I'm sure every one of the other guests felt the same.
Each time we left our stateroom we returned to find it returned to its pristine state with bed made and towels carefully arranged. In the lounge and restaurant, a cup of coffee or glass of wine would barely be empty before a member of staff would check if we wanted another. We were even asked which were our favourite chocolates so that the jar in our room could be refilled with them each day.
Both Hotel Manager Yann and Cruise Manager Thierry were ever present around the ship to greet guests and check they had everything they required. And all of the service was given with such humour and cheerfulness so that we felt by the end that we were all part of one extended family. Of course it was rather a shock to come home and have to make my own beans on toast, but lovely to feel completely spoiled while I was on board.
3. Every detail is taken care of
I've come to realise that part of the luxury experience is to find that every little detail has been taken care of and we found this attention to detail permeated throughout the our cruise with Uniworld. As an example, our stateroom had plenty of wardrobe space including room under the bed for cases and a bathroom with two large drawers so that toiletries could be put out of sight. We found a metal water flask that could be filled from our carafe of water to take on excursions, rather than having to buy lots of environmentally unfriendly plastic bottles.
On the lower floor was a laundry room to wash and iron clothes, ideal for me to smooth out the creases after unpacking, so that I could look smart at dinner. There was always somewhere around the ship to get a snack or cup of coffee, including a 24 hour self service area with coffee machines and biscuits. Lovely L'Occitane toiletries were provided in big, refillable bottles to avoid waste, but I found an welcome bottle of conditioner and lipsalve as well.
For excursions we had excellent Quietvox audio sets that enabled us to hear the guides through our own headset, allowing me to wander off and take photos while still hearing what the guide was telling us. I could go on about the numerous things that had been carefully chosen to give us a great holiday experience, but let's just say that if you need it, Uniworld will probably have thought of it first.
4. Stress free transfers and excursions
We found that from the moment we left our front door, everything had been arranged to give a stress free start to our holiday. We especially enjoyed the VIP Titan Home Departure Service which is an additional benefit when you book your Uniworld Cruise through Titan Travel. All Titan guests get a free transfer between the airport and their home in one of Titan's own vehicles and our car was duly outside our house to pick us up at 2.30am. As it was an early start to catch our 7am flight, I was thankful not to have to drive, but could doze all the way to the airport. On our return to Heathrow, the nice man with the Titan sign was there, waiting to drive us the 2 hours back to Bristol.
Once we arrived at Lyon for the start of our cruise we were greeted by one of the Uniworld staff who took us to our coach to transfer to the ship. This experience of seamless logistics extended to Uniworld's own luxury coaches which took us on all the excursions, with excellent English-speaking guides to bring the places we saw alive with their stories.
5. It's an all-inclusive holiday
Uniworld Cruises originally introduced the all-inclusive concept as a result of customer feedback and it certainly made for a stress free holiday. From the moment you arrive at the airport to join your cruise, you really don't need to spend a euro unless you want to buy a few souvenirs along the way (and who could resist buying some Valrhona chocolate when they visit the Cité du Chocolat in Tain-Hermitage?).
So what does all-inclusive really mean on a Uniworld's cruise?
To start it means that a choice of excursions are included in your cruise, normally a walking tour to see the sights, a gentle walker's group who might take a slightly different route or be taken on a tourist train, and a Go Active option for those who enjoy hiking through vineyards or kayaking down the Rhone. The excursions normally took up half a day, allowing the other half of the day for exploring on our own or relaxing on board the SS Catherine.
The excursions normally included a little extra, such as a wine tasting, visit to a museum or castle, or a local experience. There were also some optional excursions which cost extra and we tried a couple of these which we really enjoyed, visiting the Château de Rully for a wine tasting, lunch and tour of the privately owned chateau, and a cookery lesson at the Institut Paul Bocuse in Lyon.
All meals are covered on board and the excursions will generally bring you back to the ship for lunch so you only need to eat in a café if you want to soak up some local atmosphere. We were served really excellent wines, so no need to upgrade when you are served wine like ink. Practically all cocktails and spirits were covered too – unless you have a taste in 20 year old whiskey. Coffee, tea and all other hot drinks were available whenever we wanted them.
Another feature of the all-inclusive package is that all gratuities for both staff and tour guides were covered, so no need to worry about tips at the end of the cruise. All of this meant that I felt a bit like the queen with hardly any need to carry cash which was a very relaxing feeling, although a bit of a shock to come back to the real world where everything has to be paid for.
6. Excursions that are an enriching experience
I mentioned that there were some optional excursions that were an additional charge but this didn't mean that we felt short changed if we didn't take them, since all the excursions were led by excellent local guides who gave us an insight into the local history and culture. One of my favourites was the village walk in the riverside town of Viviers which was so full of local charm that we could totally understand why it had been used to film some of the scenes in the film, Chocolat.
After the walk around the old streets and an organ recital in the Cathedral at the top of the hill, we ended up being welcomed into our guide Frances' house in the old town, drinking rosé wine in her flower filled garden and hearing how her aunt had used the house to shelter fleeing Jews in the Second World War.
Another highlight was the optional excursion to a cookery demonstration and lunch at the Institut Paul Bocuse, a cookery school founded by the famous chef who was born in Lyon and runs a 3 Michelin star restaurant there. As you can imagine the surroundings of the Institut were suitably elegant and on the first floor top chef Philippe, who normally ran a 3 Michelin star kitchen demonstrated how to make some of the local specialities such as Salade Lyonaise with lardons and poached egg on top, followed by the Pike quenelles with crayfish sauce and a delicious soft meringue desert in a nest of spun sugar.
While we didn't exactly work hard, or have to do any of the washing up, it was fun to have a go at scooping up the perfectly formed quenelle or poaching the eggs for the salad. At the end of the demonstration we all sat down to a relaxed lunch with excellent wines and ate the dishes that we'd had a hand in cooking, although I'm not sure that we could take much credit for how delicious and perfectly cooked they were.
7. You can Go Active if you like
Uniworld is very much into promoting a healthy lifestyle, with fitness and wellbeing incorporated into the cruise. On some days there was a 'Go Active' excursion option such hiking through the vineyards or kayaking under the Pont d'Arc, the famous Roman Aqueduct near Avignon. Bikes were available for guests to use and while I was walking around the picturesque streets of Viviers, Guy was cycling beside the Rhone, discovering another castle of the opposite bank of the river.
Of course for those who like to maintain their fitness routine on holiday, there was a gym and a particularly splendid pool next to The Leopard Bar where you could admire the wildlife mosaics while taking a dip.
I also appreciated the healthy menu choices on offer with plenty of delicious options such as fruit smoothies, a salad selection and fresh fruit as well as a 'Traveling Lite' menu with recommended dishes that would be lower in calories.
8. But you can also relax
There may have been plenty of activities on offer but our Uniworld Burgundy and Provence cruise was also about wellbeing and relaxation, with time to unwind and enjoy the beautiful scenery on the river. Unfortunately, at the beginning of the cruise we experienced rainy and cloudy days, but later on in the week the sun came out and we were able to bask the sunshine on deck.
Depending on the level of the river and the number of bridges, the top deck is sometimes closed, to avoid guests being knocked out by a bridge that is only inches above their head. However on other stretches such as the one between Avignon and Tarascon, we had a few hours to enjoy the unspoiled river views and relax in the sunshine.
9. The fabulous food on board
The food served on board our Uniworld cruise was outstanding, with a buffet for breakfast and lunch although there were always some hot dishes available. In the evening we had waiter service with a good range of fish and meat dishes, a 'Traveling lite' menu and a vegetarian menu, so whatever your taste you would find something to enjoy. If all else failed and you really wanted a steak, the chef could usually make it for you.
Each evening before dinner, while having drinks in the lounge, the enthusiastic sommelier would tell us about the menu and the carefully selected wines that would accompany each dish. I enjoyed the local flavour of the menu, and if we'd heard from our guide about some local speciality such as Boeuf Bourguignon or Valrhona chocolate, we would invariably find it on the menu that evening, with accompanying local wines.
10. You'll enjoy good company
We really enjoyed meeting some of the other guests on board, which was easy to do since the ship holds a maximum of 159 guests. At dinner there was a free seating arrangement which meant that rather than being allocated a table for the whole cruise, we were free to sit on our own or join other couples as we wished. We normally sat at a different table each night and  got to know many of the other guests over dinner.
The majority of guests on our cruise were American with a few couples from the UK and others from Canada, Australia and other English speaking countries. Most guests seemed to be aged between 50 and 80, although there were a few younger couples, and many had sailed with Uniworld before and were returning for a second or third cruise. We had a lot of fun comparing notes on the day's activities and getting to know other couples over a few glasses of the excellent wine.
Who will enjoy a Uniworld cruise through Titan Travel?
We really enjoyed every moment of our Uniworld Burgundy and Provence Cruise and it was a bit hard to come back to reality after being so well taken care of. The cruise is more about cultural enrichment and relaxation than entertainment, and those aged 40+ will feel most at home. A Uniworld Cruise will suit the discerning traveller who is looking for a luxurious and stress free experience while discovering the local culture and cuisine. In the UK, Titan Travel is one of the best ways to book a Uniworld cruise since they provide some aditional perks, such as the VIP Home Departure Service.
Have you taken a river cruise through Uniworld or Titan Travel and if so what was your experience?
Travelling with Titan Travel and Uniworld Cruises
You can book your Uniworld Cruise through Titan Travel who specialise in escorted holidays and cruises. When you book through Titan Travel you enjoy their VIP Home Departure Service which is included in your holiday, to transfer from your home to your departure airport in one of Titan's own vehicles.
Uniworld offer boutique river cruising on the rivers of Europe as well as other worldwide destinations. Like their sister company, Red Carnation Hotel Collection, the Uniworld ships feature luxurious furnishings and artworks with outstanding, personalised service.
Heather and Guy travelled on Uniworld's Burgundy and Provence River Cruise through Titan Travel, on an 8 day cruise from Lyon to Avignon, from £2049 per person. As with all Uniworld cruises, the holiday is all-inclusive and covers meals and drinks on board, daily excursions, gratuities and airport transfers.
Thanks to Titan Travel and Uniworld for hosting our cruise.
Pin It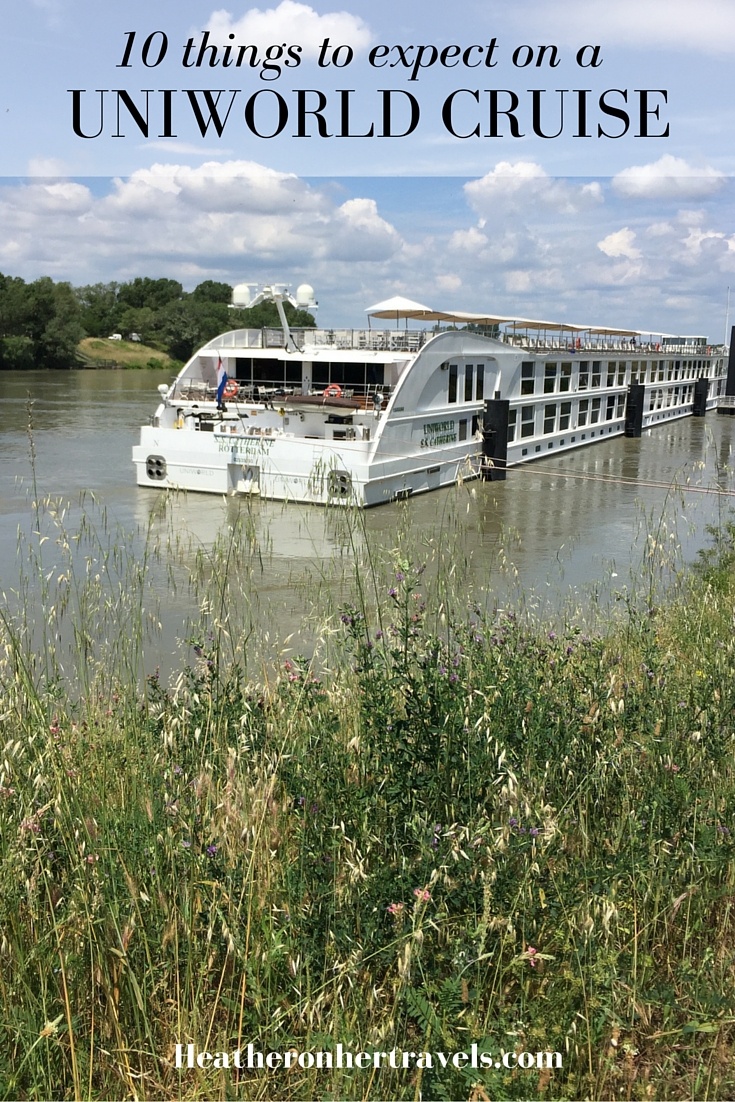 This article is originally published at Heatheronhertravels.com – Read the original article here