Tomorrow I'm off on another adventure, cruising on one of the major waterways of Europe on a Rhine River cruise with Lüftner Cruises. I used to think of cruises as something that my parent's generation would enjoy, but as time moves on, the thought of exploring many different places in comfort, while only having to unpack once, has grown in appeal.
This will be our first river cruise, so I'm keeping an open mind on what to expect, but anticipating that we'll really enjoy the comforts of the Amadeus Princess which is essentially a floating luxury hotel. I'm looking forward to the gourmet food, the wine tastings and exploring picturesque towns, cities and castles along the Rhine.
Our journey starts in Basel in Switzerland before we briefly pass by the French border to at Strasbourg, the capital of the Alsace region with vineyards lining the banks. Next stop is Speyer with its Romanesque cathedral where many German emperors were buried and Mannheim which had its heyday in the 18th century. Next we'll stop at Rudesheim with cobbled streets lined with wine houses that I know my husband will enjoy, then we move through a stretch of the Rhine that is known for the castles that overlook the river where we'll be listening out for the Loreley or siren whose singing might tempt the unwary sailor onto the rocks. Where the Rhine and the Moselle rivers meet we stop at Koblenz, before ending our journey in Cologne where we disembark, although the ship continues on to Amsterdam.
I'll be posting photos on Facebook, Twitter and Instagram throughout the cruise using the hashtag #RhineCruiseHC and of course I'll be writing all about the trip on my return. In the meantime, I tried to find out as much as I could about European cruises, especially on the Rhine and came across these articles that you may also enjoy from other travel bloggers;
The Castle-studded Rhine River video – I enjoyed hearing Rick Steves talking about the medieval castles that line the banks of the Rhine that were built by princes to tax the trade going up and down the river.
10 reasons a river cruise is great for solo travellers – Janice Waugh of the Solo Traveler – Although I prefer to travel with my husband or other family and friends, I think a river cruise is a great option for a woman travelling alone.
Strasbourg, the capital of Christmas – Donna Hull of My Itchy Travel Feet  took a Rhine cruise that followed the same route as ours and enjoyed the festive atmosphere and Christmas markets in Strasbourg.
Seizing the moments of my journey with Viking River Cruise – Jeff Titelius of EuroTravelogue takes a river cruise through the Netherlands, enjoying the windmills and cheesy edam moments.
Thanks to Lüftner Cruises who are hosting our Rhine River Cruise and are specialists in European river cruises on the Danube, Rhine, Rhone and other major rivers of Europe
All photos provided by Lüftner Cruises
This article by Heather Cowper is originally published at Heatheronhertravels.com - Read more travel articles at Travel Blog Home
You'll also find our sister blog with tips on how to build a successful travel blog at My Blogging Journey
 Don't miss out – subscribe to Heather on her travels
Last time I was in Budapest it was summertime, with thunderstorms threatening to crack the warm humidity and we took the children to watch the Hungarian folk dancing for the St Stephen's day festival. This time I was back in February with a breath of snow in the air, but the promise of spring just around the corner. This was a family trip of a different sort; I had 48 hours with my parents and sisters, to see the sights, eat some great food and have as much fun as possible together.
I hope you enjoy the video below about our 48 hours in Budapest
If you can't see the video above, view it on my blog here or on Youtube here
Subscribe to all my videos in I-tunes
If you enjoyed this video, check out the others in my Video archive
For such a short trip, I think the choice of a hotel can really make or break the experience, so after reviewing the many hotel options on the Avios website, we decided to go for 5 star Intercontinental Hotel. This classy hotel combines location and luxury and is perfectly positioned on the banks of the Danube, close to most of the main sites of Budapest.
The bedroom window framed a postcard view of the Royal Palace on the Castle Hill, so it seemed obvious to make this the first area to explore. A brisk walk across the Chain Bridge and we found ourselves at the foot of the hill, in front of the funicular which is more of a tourist attraction than something that the locals use. I guess it's one of those try-it-once kind of things, but a little expensive at 1000 HUF (£2.90) or 1700 HUF (£4.90) return for the 5 minute journey. I'd already tried-it-once on my previous visit, so instead we decided to climb the easy paths that run up the hill. Once at the top, we followed the stone steps to the wrought iron gates that guard the Royal Palace and found ourselves in a wide paved square, beside the upper funicular station.
The Castle Hill
At the top of the hill the views from the balustrade towards the Pest side of the city and down the Danube were spectacular. In front of the Sandor Palace we watched the soldiers marching back and forth and stamping to attention, as they guarded the residence of the Hungarian President. It was pretty chilly, so we kept moving along the cobble street that runs along the top of the hill towards the St Matthias Church.
On our last visit in the summer a couple of years before, the family had decided to let me look around the St Matthias church alone, and sat in a shady cafe just opposite while I went inside. The church interior was surprisingly colourful with painted frescoes and pillars in rich shades of red and ochre. I recalled hearing somewhere, that many Medieval churches had paintwork that was far more colourful than the bare grey stonework that we see today. I loved the multicoloured tiled roof of the church which is not the original, but was replaced when the church was restored after shelling in the Second World War.
In front of the church is the Fisherman's Bastion, a fantasy colonnade of turrets and arches, built at the end of the 19th century as a monument to the Guild of Fishermen. Here we found more spectacular views towards the Hungarian Parliament Building on the opposite side of the river, built on a similar design to the Houses of Parliament in London. In summer when we were here, there were open air cafes set up on the battlements and in the arcades, and I listened to the gypsy violinists playing Hungarian folk music for the customers, giving everyone outside a free concert. In February it was far from balmy, so we warmed up in the nearby Ruszwurm Cukrászda cafe over a coffee and slice of strudel.
St Stephen's Basilica
Back on the other side of the river we walked from the Intercontinental to St Stephen's Basilica, another major landmark of Budapest, with a dome that dominates the skyline. We had a browse around the souvenir shops in the square and the side streets near the Cathedral which are full of little restaurants and bars, making this a good area to eat out (we tried the Strudel House later that evening). We decided to return to the cathedral for Mass the following Sunday morning and afterwards had a look around the Basilica, which is named after King Stephen I, the first king of Hungary who brought Christianity to his country. Canonised after his death, the saint's mummified hand is displayed in one of the chapels  of the Basilica and is paraded every year on St Stephen's Day (20 August) which is a national holiday.
Later that afternoon we walked along Andrassy Avenue, an elegant boulevard with shops selling all the top international brands. We passed by the State Opera House, which I would also have loved to visit, on our way to 60 Andrassy Avenue, now known as The House of Terror.
The House of Terror
This museum was once the headquarters of the Hungarian Nazis and until the 1950s housed the communist state terror organisations, where suspects were brought to be interrogated, tortured and executed in the bleak basement prison cells. The museum gives a fascinating insight to how the Hungarian population suffered under Nazi and later communist rule, and is a monument to the victims of terror.
Inside the foyer, we were greeted by a black and white wall of the faces of the victims who suffered here, together with a tank trapped within the inner courtyard, reflecting in a shallow pool of dark water. On the upper floors we passed through a series of exhibition rooms with films and videos showing marching armies and care worn faces of old men and women telling their stories of evacuation, deportation and oppression under the communist regime. The tour ended with a slow descent in the lift down to the basement to a video commentary about the process of execution and then we walked past the cold prison cells. Our visit to the House of Terror was a stark but fascinating and compelling experience that I would highly recommend if you want to understand Hungary's recent history.
The No 2 Tram
If you want a low cost sightseeing tour, jump on the No 2 tram that runs along the river and stops outside the Intercontinental Hotel. In one direction the tram will take you past the Hungarian Parliament Building to Margaret Bridge and Margaret Island, where we enjoyed an afternoon dip in the open air Palatine Baths on our summer visit. In the other direction, the tram will take you towards the Central Market and Liberty Bridge which you cross to reach the Gellért Baths. You just need to stop at a convenience store to buy a book of tram tickets, which you validate on the tram each time you use one.
The Gellért  Baths
On Sunday afternoon after Mass at St Stephen's Cathedral and an elegant brunch at The New York Cafe, we took the tram to the Gellért Baths for that quintessential Budapest spa experience. This is one thing that's equally fun in summer or winter; in summer the outdoor pools and terraces are open, while in the winter you can linger in the steamy Turkish baths with sauna and heated pools. The baths are part of the Gellért Hotel, but if you enter at the side, you'll come straight into the glass domed foyer to buy your ticket at the kiosk. You'll be given a rubber wrist band with a magnetic disc which gets you through the turnstiles and opens your changing cubicle where you can leave your clothes and belongings securely locked up.
In the central bath you need to wear a swimming cap, but in the other heated pools this is not required. There's a small heated pool next to the larger one but at the far and of the baths from the entrance you'll find heated Turkish baths and saunas as well as treatment cubicles on both side of the building. It's worth checking which day to go as it seems that on some days, the two identical Turkish baths are segregated into male and female, while on other days all areas are mixed. Last time my parents came to Budapest and tried the Gellért Baths, they were directed to different changing rooms and spent some time wandering around, trying to find each other again. We had a good couple of hours trying out all the pools – our favourite was the beautifully tiled Turkish bath and we braved a run up the cold stone steps to the outdoor pool, which was thankfully heated once we got in. Bring your own swimsuit, towel and cap, as these seemed relatively expensive to hire, and flip flops are also useful to keep your feet off the cold and sometimes grubby floor.
The Central Market
On our final morning, we took the No 2 tram again to the Central Market which I'd also visited on my previous trip. The large, glass roofed indoor market is great to walk around and admire all the fresh fruit and veg, as well as the many stalls specialising in meat products of sausages and goose live pate. There were also as a large number of stalls just devoted to selling all kinds of Paprika products, the favourite spice of Hungary.
Upstairs there are stall selling handicrafts and souvenirs and this is a good place to come to buy small gifts to take home, such as the painted eggs that I've been collecting to bring out at Easter or hang from my Christmas tree. Along one side there are also a number of food stalls selling snacks and beer. You might like to try the Lángos which is a typical Hungarian street food; a kind of flat doughnut that's served with many different sweet and savoury toppings, but traditionally spread with cream cheese with a sprinkling of grated cheese.
After lunch at the Central Market it was time to head back to the hotel to pick up our bags and take our taxi to the airport. We'd packed a lot in to our 48 hours in Budapest, revisited some old haunts and made new discoveries, had fun in the process, but still left plenty to uncover for next time.
More things to enjoy in Budapest
Folk art and Paprika – my souvenirs of Budapest
Memento Park – Icon's of Budapest's communist past
Luxury and Location – our spring break at the Intercontinental Budapest
Avios is an easy way to collect points at the places you shop online everyday, when you buy fuel or spend on your credit card. Then you can exchange the points for a flight, hotel, holiday or fun day out with your family. There's plenty of inspiration on the Avios website to start planning your next citybreak. You can follow Avios on Twitter @AviosUK or on their AviosUK Facebook page and see some flying lawnmowers on the Avios YouTube channel
Through Avios we booked the luxurious 5 star Intercontinental Hotel Budapest which was perfectly positioned beside the Danube for sightseeing. The hotel has a lovely spa with a pool for those early morning swims as well as relaxing treatments. The hotel can be booked using your Avios Points and a room similar to ours at the time that we were there in February was around 15,000 Avios points or £150-180 per room/night including breakfast but may be higher in peak season. It's worth looking out for packages that include breakfast and use of the exclusive Club Lounge. You can follow the Intercontinental Budapest on Twitter @ICBudapest and on their Intercontinental Budapest Facebook Page.
Thanks to Avios and Intercontinental Budapest for hosting our 48 hours in Budapest.
This article by Heather Cowper is originally published at Heatheronhertravels.com - Read more travel articles at Travel Blog Home
You'll also find our sister blog with tips on how to build a successful travel blog at My Blogging Journey
 Don't miss out – subscribe to Heather on her travels
If you're tired of the restaurant chains and desperately need to get away from the crowded tourist hotspots of London, you'll be pleased to learn that there are a wealth of hidden treasures tucked away exclusively for those in the know. From ultra-cool hipster hideaways to quaint and quirky bistros, check out some of the best (secret) eateries in the capital with Show & Stay.
Phat Phuc Noodle Bar, Chelsea
Get your mind out of the gutter; this is not the haunt of some grammatically-challenged chav. For those of us that are cultured and/or fluent in Vietnamese, Phat Phuc (pronounced as it's spelled) translates to Happy Buddha. And very happy you'll be once you've tasted this delicious Vietnamese food from this fantastic outdoor canteen. Pho noodle soup, a traditional Vietnamese dish, is the plat du jour. It's a rich and nutritious broth packed with as much flavour as there are vitamins. So swing by, chow down and bon appetit, or more specifically chúc mọi người ăn ngon miệng if you're Vietnamese.
The Seagrass, Islington
What's a trip to London without sampling some traditional tucker from the capital? The Seagrass in Islington is a trendy little jaunt that's affectionately adapted into somewhat of a semi-permanent pop-up. What's more, it's BYOB. Yes, that's 'bring your own bottle', a notion often unheard of in today's society of house wine and meal deals. So nab your favourite bottle of plonk, pull up a pew and enjoy some gorgeous gourmet food with a cockney infusion.
Upstairs Bar and Restaurant, Brixton
A delectable little bijou bar and restaurant, Upstairs is simply wonderful and an absolute must when wanting to enjoy super sumptuous food in the capital. This gastronomic taste sensation takes place in a fantastically designed little flat in London's trendy Brixton. The food is seasonal and a new menu is selected every two weeks. It can be a little pricey, but every calorie of your meal is worth every single penny you splurge. Be sure to book ahead though as this tremendously tiny treasure is becoming increasingly popular.
Fifteen Street Eats, Hoxton
It seems that most celebrity chefs have trendy restaurants dotted all over the place, like The Fat Duck by Heston Blumenthal and Gordon Ramsay's Bread Street Kitchen to name but a few. Of course you can't mention TV chefs without the excitable Jamie Oliver, where his amazing Fifteen has long been a hip and happening eatery for yuppies and trendsetters alike. However, the thrifty and not so cool aren't to be neglected, as you can enjoy Jamie Oliver's famous pucker tucker for just £5 at Fifteen Street Eats, Monday to Friday at Westland Place. This is the ideal way to grab that gastro-winter-warmer when lunch is on the go!
Paul Rothe & Son, Marylebone
This deli-come-café-come-grocery-store has been under the patronage of the Rothe family for  four generations; a family business that's been running for over one hundred and twelve years. With an air of pleasant nostalgia and a fond homage to days gone by, the shopkeepers wear white overalls, the shelves are stacked with delicious jams and condiments and customer service is second to none, all of which make this exceptional eatery a charming little find in the heart of busy London. The father and son are reputedly ever-welcoming and known amongst the local community for being especially helpful and most accommodating to their patrons. When in the area, pop in, say hello and enjoy a perfect spot of tea and a caramel slice.
Many thanks for these quirky alternatives brought to you by Show & Stay, the UK's best site for theatre breaks in London.
Photo credits: The Seagrass Restaurant, Upstairs, Brixton by linniekin, Jamie's Fifteen by Eilam Gil, and Paul Rothe & Son by tiredoflondon, Phat Phuc noodle bar by Mirca23
More delicious food articles:
Veggie delights – Four favourite vegetarian restaurants in Brighton
From Cold War Canteen to Literary Salon – Five great places to eat out in Budapest
A guide to savouring the food of Cyprus
This article is originally published at Heatheronhertravels.com - Read more travel articles at Travel Blog Home
You'll also find our sister blog with tips on how to build a successful travel blog at My Blogging Journey
 Don't miss out – subscribe to Heather on her travels
Laptops. They are amazing at all sorts of things, but being robust is not necessarily one of them. And if you are the sort of person who finds yourself doing things a little more extreme than your laptop might otherwise enjoy, then you probably want to ensure that you have a way to keep your equipment safe. Enter the Peli ProGear U100 Elite Backpack – designed to keep your laptop safe and sound in all but the most extreme of environments. Let's see how it stacks up.
What is it?
The Peli ProGear U100 Elite  is a day pack sized backpack with a carrying capacity of 16 litres. More than enough room for use as a weekend bag to include some clothes or tech accessories, or for your commute to work including maybe some gym kit. On the other hand, if your job entails it, you could jump out of a plane and into some of the more hostile environments on earth with just some survival essentials packed away.
This bag is designed to handle a lot. The feature that separates this bag from other, more run of the mill daypacks, is the integrated compartment constructed from ABS thermoplastic, which is both watertight and crushproof. This has interior dimensions of 39.3 x 26.7 x 3.8cm – meaning it will fit everything up to a 15" laptop, and some 17" Apple models, such as the Mac Book Pro. Said part of the case is wholly separate from the other three compartments, and carries the promise that you can immerse it in water up to a metre in depth for 30 minutes without problems, plus it is designed to withstand crushing, heat and dust, with an IP rating of 67. Not sure what that means? An IP67 rating means the compartment is totally protected against dust, and is protected against the effect of immersion between 15cm and 1m (presumable also less than 15cm!) for up to half an hour, guaranteed.
Unfortunately I couldn't find out quite how much crushing or heat it is designed to stand up to. ABS thermoplastic generally has an operating temperature range of –20 to +80 C, so this should be able to take quite a bit, and it certainly seems incredibly solid and able to withstand a fair amount of rough and tumble. This is one solid feeling bit of kit.
Other features
The laptop compartment is very easy to get into and out of, with a TSA approved top loading latch to access it. The compartment also comes with a number of foam inserts so you can ensure your laptop has a snug fit. This backpack offers more than just that solidly built compartment. As well as a main compartment for your bits and pieces, there is also a front pocket which features an impact resistant design – a solid polypropylene cover providing the protection in this case. This is labelled as being designed for tablets, but in testing I found that it was large enough to take anything up to a 12.5 inch ultrabook. This part of the pack also features numerous zippable pockets and areas where cords, cables, or other accessories could be stored for easy access. It's well thought out and a real bonus section.
On the side of the pack there is a "hidden compartment", which when unzipped reveals a mesh water bottle container. This is another nice feature to have – you can carry water if you want to, but if you don't, you don't have mesh sticking out of the side of your bag to snag on the environment. Between the front impact resistant tablet section and the larger "clothing" compartment, there is another top accessible compartment which is more shallow than the other areas and ideal for storing things you want to get at more quickly – maybe a water bottle or emergency poncho. You never know!
So that's a total of four separate compartments, and a side pocket for the water. What else does this pack offer?
Well, the main body of the pack is constructed from 1000 Denier Kodra Nylon, which is tough and water resistant. It has a rubber handle at the top of the pack for when you don't want to sling it on your back, and the bottom features expandable sling storage for say a roll mat.
The last couple of features focus on comfort – the back is curved to fit your back and naturally has foam padding and air channels to keep you cool, plus there is a strap for the sternum to help with managing the load.
Putting it to the test
The main feature of the pack is of course the waterproof compartment. To see how this stood up to testing, I decided to sacrifice my venerable Samsung NC10 netbook, popped it in the compartment, and chucked the bag in the bath, which in my case is around half a metre deep. I left out the bubbles. After half an hour, the bag was retrieved, with everything soaked through apart from that compartment, and my netbook ready to face another day. Bath 0, PeliPro U100, 1. I'm confident that in normal usage, such as a rainstorm, or a river crossing (river crossings are part of your normal day, right?), this compartment would stay dry.
As a backpack, the Peli ProGear U100 Elite is certainly comfortable, with that curved back really creating a snug fit. The only problem is weight – by itself the pack weighs nearly 4kg, or 8lbs. Once I added in some gear, it was certainly quite a load on my back. Manageable, but I'm not sure I'd want to be hiking for prolonged periods with that much weight strapped to me, although it would be fine on a bicycle or motorbike.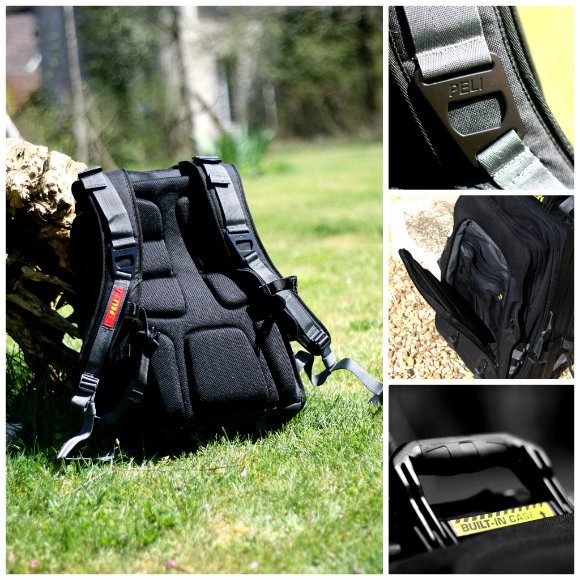 Things to consider
As mentioned above, this pack is no lightweight. The main feature – that laptop compartment – adds a fair bit of weight to the pack. So unless you are fairly strong, it might not be ideal for prolonged use. The other thing to remember is that whilst the water and crush proof compartment is, well, water and crush proof, the rest of the pack isn't. So if you immerse it in water, or drive a truck over it, only the compartment itself will remain safe. The rest of the pack is water resistant, so a rain shower will be fine, but it likely won't fare so well in other scenarios This may seem obvious, but it's one to bear in mind.
Our recommendation
If you have a laptop that you absolutely must cart around with you, and don't want to invest in one of those insanely expensive ruggedized laptops that are often underpowered, then this pack is the answer. It would be ideal for use on a motorbike, or on a cycle commute to work – although you'd want to get a proper rain cover for it so the rest of your stuff doesn't get soaked through. Also, if you are going into the back country, and are planning on taking expensive equipment with you, then this bag could be a saviour when you find yourself facing a river crossing, bear attack or unexpected downpour.
For longer term travel, the weight would be a definite consideration. If you need superior protection for your kit though, I'm happy to recommend the Peli ProGear U100 Elite Backpack – it may not be a cheap piece of kit, with a retail price of over £200 or $300, but considering the value of what you are likely to be putting in it, it could easily pay back the investment should anything untoward happen.
For more information about the Peli range of waterproof backpacks and cases for your next adventure visit the Peli ProGear website. Peli ProGear kindly gave us a sample for this review.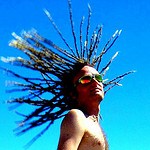 Our guest reviewer, Laurence Norah is a traveller, writer and photographer, who spends much of his time musing on his travel and photography blog: Finding the Universe. He's happiest behind his camera viewfinder on top of a mountain, or enjoying a chilled beer somewhere. If you bump into him, say hi, and steer him away from the edge! You can also find him on Facebook, Instagram and Twitter
Photo Credit: All photos by Laurence Norah of FindingtheUniverse.com
This guest review is originally published by Heather Cowper at Heatheronhertravels.com - Read more travel articles at Travel Blog Home
You'll also find our sister blog with tips on how to build a successful travel blog at My Blogging Journey
 Don't miss out – subscribe to Heather on her travels
In this guest post from Helene Vece, we tour the desert landscape close to Las Vegas with the family, for camping, hiking and natural rock formations as well as some family friendly shows in the city itself.
It has been a year since I moved outside of Las Vegas to the sleepy town of Boulder City, Nevada. When I heard that my family, little ones included, was set to arrive in Vegas for a week, I thought I was more than qualified to play tour guide. I lived in Las Vegas for thirty years and thought I knew everything the city had to offer and more. One week later and my adventure took me to the best-unknown spots that Sin City could offer. I was more amazed than my guests because I had lived there. Las Vegas has this mystique about it. It is a city of legendary tales and also legends that headline! After my week in Las Vegas, I had discovered more about the city from a traveler's perspective than I did living there. Most notable? That Las Vegas is extremely kid-friendly.
Scenic beauty at Red Rock
The family wanted an affordable and unpopular activity. They didn't want to be crammed into a smoky casino with tons of other tourists, so we piled into two cars and headed west! Only a half hour away from Las Vegas is a beautiful natural display of amber colored mountains. The road to Red Rock is mostly desert. There are enough people on the road, so don't expect to feel completely isolated. I had only been to Red Rock once and that was years ago. Now, Red Rock had its own visitor's center and a drive through route for people who don't like to hike or have mobility challenges. The route is a total of thirteen miles and well worth the cost – yes, you are charged a small fee per car. The sites are amazing and so are the photo opps. You can pull the car over to the side of the road and take photos with the family and/or with the scenery! The only misgiving of this adventure was the gift shop. Everyone was trying to get into the restroom at once so I advise packing a little patience on this short road trip.
Relaxing in the desert
Our family spent the next couple of days touring Las Vegas' amazing desert landscape. We stopped at Spring Mountain Ranch State Park. Howard Hughes once owned this 520 acre ranch, which is now opened to the public. We spent the afternoon having a picnic and enjoying the trees, which are over 400 years old! The older children in our group took themselves on a self-guided tour of the ranch house's interior. There were also plenty of volunteers around to help us figure out what trees and bushes were from what lineage. The ranch is a great way for the family to spend an afternoon without spending a lot of money. The best part is that it is only fifteen miles outside of Las Vegas. Bring a light jacket since the ranch is higher in elevation which made it about ten degrees colder when we arrived at the picnic area.
Native American history
One of the last natural Las Vegas adventures we took was to the Valley of Fire. We spent a night camping here. You are missing out on all Las Vegas has to offer if you don't stop here. The Valley of Fire boasts 3,000 year-old Indian petroglyphs and it is only 36 dollars to camp per family! Yes, pets are allowed. The Valley of Fire was only an hour drive outside of Vegas. It is exactly 55 miles northeast of Las Vegas via Interstate 15. I am not the world's greatest camper, but I was excited to see shaded tables, grills, water, and restrooms were readily available. There are numerous natural rock formations at the Valley of Fire. The kids all loved the different stories behind each formation. We picked up a few brochures to guide us from the visitor's center. I would say the kids loved the White Domes the best. These formations were only a five minute drive from the visitor's center. We walked, so it took a little longer. I would have to say if you could only chose between Red Rock, Spring Mountain Ranch or the Valley of Fire adventure, go with Valley of Fire. It is so breathtaking! All the kids had a wonderful time – as did the adults!
Classic Las Vegas showmanship
When we did head back to Las Vegas, our group decided to see the Penn and Teller show at The Rio. I was told this would be a great show for little kids. Of course, a ticket salesperson sold me this line. I would say use your own discretion. The show is fantastic. But there are lots of loud noises and the magic duo shoot a prop gun at the end which can be scary. If your children are sensitive and under age eight, I would hold off. The best part of this show (besides the locals discount) was the meet and greet at the end. Penn and Teller patiently stand outside the theatre and sign tickets or take photos with everyone who was at the show. This is a really nice thing for them to do considering another Vegas show charges a hundred dollars per person for the exact same experience!
My Vegas family adventure went on for several more days. I learned about artwork and gluten-free restaurants that I didn't know existed. I discovered that Las Vegas has many more kid-friendly concessions than I originally thought or knew about, and I found that being a tourist in Sin City (or on the outskirts) is a wonderful thing that can be experienced with family or when visiting solo!
Many thanks for this article to Helene Vece who regularly writes for Vegaskids.info. She has lived in Las Vegas for 35 years, raised her kids in Las Vegas and for the last few years has been taking her grandchildren on daytrips or weekend trips to Las Vegas.
Photo credits: All photos belong to Vegaskids.info
Other family friendly experiences
A short drive around Texas Hill Country
Calgary's family spirit for fun with the kids
9 cool things we did in Austin, Texas
This guest article is originally published by Heather Cowper at Heatheronhertravels.com - Read more travel articles at Travel Blog Home
You'll also find our sister blog with tips on how to build a successful travel blog at My Blogging Journey
 Don't miss out – subscribe to Heather on her travels