January 1, 2017 by Heather Cowper
Filed under United Kingdom, Europe, World, featured, Aruba, Austria, Balearics, Bavaria, Bristol and Bath, Caribbean, France, Germany, Ireland, Italy, Spain, St Kitts, Tirol, Wales
As we start a new year I'm enjoying the memories of last year's travels, like flicking through a photo album in my head. I visited new places, returned to old favourites and had a great mix of travels with family, friends and the occasional solo trip. This year is wide open to new travel possibilities, but before we move on let's take a moment to revisit some of the places I travelled in 2016.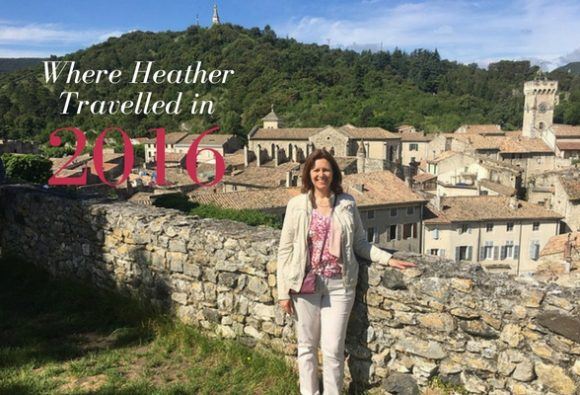 February – a weekend of culture in the Lake District
My weekend in the Lake District brought back memories of family holidays as a child, when we stayed in an old stone cottage in the Easter holidays. This time I was there with my blogging friends and Travelator Media colleagues, Zoe and Kathryn, to enjoy a cottage stay with the Good Life Cottage Company. Despite the rain we had a great time discovering the cultural side of the Lakes, at Blackwell Arts and Crafts House, Beatrix Potter's Hilltop Farm and Wordworth's Dove Cottage, getting out for a blustery walk on Elterwater when the rain finally stopped.
Read More: A weekend of culture in the Lake District (or what to do if it rains)
February – a spring break in Athens
Later in February I visited Athens with my parents and sister who lives in Greece, gathering for the weekend at the classic and elegant Electra Palace Hotel. The warm and sunny weather gave us the opportunity to visit the Acropolis without the scorching heat and crowds that descend on Athens in summer. We loved the fresh spring days, wandering around all the ancient sites and relaxing in a pavement cafes of Plaka to watch the world go by.
Read More: Visiting the Acropolis in Athens: here's what you need to know
March – A Caribbean adventure in St Kitts
March took me to St Kitts, my first ever taste of the Caribbean, where I explored this island that is one half of the island federation of St Kitts and Nevis. I found a laid back and slightly scruffy charm, with lush fields that once grew sugar cane, plantation house hotels and a growing list of stylish new bars and hotels. I tried lobster on the beach and rum cocktails at Salt Plage, learned about the local medicinal plants on a rainforest walk and saw the batik being made at Romney Manor. The visit gave me a desire to visit more Caribbean islands, which despite being small in size are surprisingly diverse, each with its own character.
Read More: A stylish traveller's guide to St Kitts
March – Cliff walks on the Gower in Wales
I've visited the Gower Peninsula in South Wales a few times now, since my son was at university there and in March we made a return visit to the lovely Promenade View in Mumbles. With husband Guy, my son and his friends we explored the coastal paths and gorgeous beaches of the Gower, breezing along the cliff paths of Pennard Cliffs and Three Cliffs Bay. We even clambered along the peninsula of Worms Head, just making it back before the tide turned and covered the jagged rocks with the sea again.
Read More: The Gower in Wales – find your perfect coastal walk and place to stay
April – A farmhouse stay in Costa Brava
After Easter it was off to Costa Brava, for a family break in a large and luxurious farmhouse (read my review) through Charming Villas. The fields around the house were bright yellow with rapeseed and from the bedrooms we had views over the olive trees to the snow capped Pyrenees in the distance. We spent a day in Girona, with pretty pastel houses lining the river, visited the Salvador Dali museum at Figueres and had a tapas lunch in the sunshine at Cadaques, before walking over the headland to Dali's fishermens cottages in Port Lligat.
Read More: A driving tour of Costa Brava
April – Northern Ireland's Causeway Coast
On Northern Ireland's scenic Causeway Coast I found windswept golden beaches, ruined castles and of course what most visitors come to see, the Giant's Causeway. Along with the stunning landscape of the Causeway, I braved the Carrick-A-Rede rope bridge and visited the photogenic Mussenden Temple perched on the cliff-top, staying at the fabulous Bushmills Inn where a welcoming peat fire always burns. I also dipped into the thriving artizan food culture, with fabulous seafood and outstanding quality meat, all served up in huge portions with a healthy dollop of friendly Irish charm.
Read More: 10 fab foodie stops on Northern Ireland's Causeway Coast
May – Visiting laid back Menorca
May took me to Menorca, the smallest and calmest of the Balearic islands, a place that doesn't like to boast too much about its charms, but is full of history, fashion and great food. I spent a day exploring Mahón, the elegant capital of the island, walked to unspoiled beaches along the Cami de Cavalls and  visited some of the island's fascinating Talayotic monuments. Menorca has all the ingredients for a delightful break with mellow old buildings in Cuitadella, stylish shopping and lazy seafood lunches by the port.
Read More: How to spend a perfect day in Mahon, Menorca
June – A Uniworld Cruise through Burgundy and Provence
With husband Guy I took a Uniworld river cruise with Titan Travel through the South of France, from Lyon in the heart of Burgundy, to the medieval walled city of Avignon in Provence. The week flew by with rich insights into local culture and history, as we uncovered the secret passages of Lyon, visited the Papal Palace at Avignon and dipped into the world of Van Gough at Arles. Along the way there were plenty of opportunities to discover the delicious food and wine of Burgundy in vineyards, cookery classes and on board Uniworld's extremely luxurious SS Catherine.
Read More: 10 things to expect on a river cruise with Uniworld
July – A road trip across Canada by RV
As a child our family were great campers, and in July I rediscovered the great outdoors in a road trip driving a motorhome (or RV as it's known in Canada) from Toronto to Montreal. With husband Guy, I mastered how to navigate and park up our home-on-wheels and enjoyed a range of outdoor activities like cycling, hiking and kayaking in Canada's National Parks. We also found that with a bit of planning it's perfectly possible to visit Canada's vibrant cities on an RV road trip. InToronto, Ottawa and Montreal we dipped into cultural highlights from totem poles to street art and new tastes from Poutine to Maple beer.
Read More: How to drive an RV from Toronto to Montreal (Our top tips)
August – Cycling in Dorset
With the end of the summer in sight I went cycling with my daughter in Dorset, one of England's prettiest counties. We set off from Dorchester, stopping for tea in Moreton and lunch overlooking Lulworth cove, passing Lulworth castle before finishing our ride in Wareham. We loved the quiet lanes, rolling countryside and sea views, not to mention all those impossibly picturesque thatched cottages, reminding me just how pretty England can be.
Read More: Cycling in Dorset on the Jurassic Coast
August – An active river cruise on the Danube
In August I took a short cruise with Avalon, starting with the cultural jewel of Vienna and passing through Austria's scenic Wachau Valley until we reached Melk Abbey and disembarked at Linz. In Vienna we learned how to bake bread Austrian style, enjoyed the coffee culture and got to know the famous Lippizanner stallions in the Spanish Riding School. I also had the chance to try out many of the active excursions on offer, cycling past orchards heavy with plums and canoing down river with views of well kept vines in neat rows along the hillside.
Read More: Getting active in Austria's Wachau Valley
Summer in Bristol
This year I've tried to enjoy more of my home town of Bristol, especially in the summer when there are so many festivals and things going on. I've discovered so much more of what's on my own doorstep with levels of creativity and cool that had previously passed me by. In 2017 I hope to connect even more with all the fabulous things going on in Bristol so if you are thinking of paying a visit do let me know and I'll be happy to give you some recommendations.
Read More: 10 Cool things to do on Bristol's Harbourside
September – Hiking in the Dolomites South Tyrol
Every year my friend Julia and I set off for a mountain hiking holiday, and this year we chose the South Tyrol in Northern Italy for our girl's own adventure. Setting off from the luxurious Hotel Cyprianerhof, we made a circular route around the Rosengarten or Catinaccio range, staying in the mountain huts of the Dolomites. The trip gave us the challenge of climbing over high mountain passes and huts with limited facilities (what no shower?) but rewarded us with amazing views and a sense of achievement when we returned to Cyrianerhof for a well earned aperitif admiring the peaks we had climbed over.
Read More: Hiking in the Dolomite – a tour of the Rosengarten in South Tyrol
October – a sunshine break in Aruba
October took me for some much needed sunshine to Aruba in the Dutch Antilles. I found a warm welcome at Amsterdam Manor Resort, indeed everywhere on Aruba which describes itself as "One Happy Island".  I found an island of contrasts – on one side a well developed tourist strip with white sand beaches, on the other a wild northern shore with waves breaking onto the jagged rocks and little in the way of development. There's a sophisticated and cosmopolitan food scene and I loved the street art murals in San Nicholas, showing an unexpected side of the Caribbean.
Read More: My 10 favourite things about Aruba
November – 48 Hours in Florence
With the summer over and Christmas in sight, I nipped off to Florence for a weekend break with Citalia, to get a quick fix of culture and good food. Of course I saw the best known sights, like the Duomo and the David but also took some time to soak up the atmosphere and charm of this ancient city set in the heart of Tuscany. I loved the bustle and great food in the Mercado Centrale where I found a local tripe festival in full swing, dipped into the Salvador Ferragamo shoe museum and wandered through the Boboli gardens behind the Pitti Palace with views over the teracotta roofs of Florence.
Read More: How to spend a perfect weekend in Florence
December – Finding the Christmas spirit in Coburg, Germany
My final trip of 2016 took me to Coburg in Germany, where early in December we caught the first weekend of the Christmas Markets to soak up some seasonal spirit. This pretty town, with medieval buildings clustered around the town square, was also the birthplace of Prince Albert, consort of Queen Victoria who visited Coburg several times. As well as enjoying the mulled wine and Coburger Bratwurst cooked over a smoky wood fire, we visited the elegant palaces of Ehrenberg, Rosenhau and the Veste fortress overlooking the town where Martin Luther stayed and worked for a few months.
Read More: Christmas in Coburg – Discovering th seasonal magic in Coburg
What's next for 2017?
At the moment the New Year is wide open for travel plans with just a few things pencilled in and lots of possibilities. So far I'll be off to:
Dublin in January – my son has just started university at Trinity College, Dublin so I hope to pay him a visit with my parents. You can read about our last trip – 10 fun things we did on a weekend in Dublin
Seefeld, Austria in February – as a travel blogger I often come across places on blog trips that I want to return to with the family and Seefeld was one of them. I was there in September 2015 on a walking holiday and fell in love with the pretty resort of Seefeld which is also a popular winter-snow destination. I'll be returning there in February to try out some of the outdoor snow activities like cross-country ski, snow-shoe and winter hiking with my husband and friends. I'll be trying to have a proper holiday (believe it or not blog trips do involve quite a lot of work!) but I'll still be posting some photos on my social media channels.
Otherwise I have on my wish list to see more of the Caribbean, Canada and generally explore some new destinations further afield as well as enjoying all the great stuff in Bristol where I live.
Whatever your plans for 2017, I hope that health, peace and happiness follow you, wherever you travel this year.
Pin It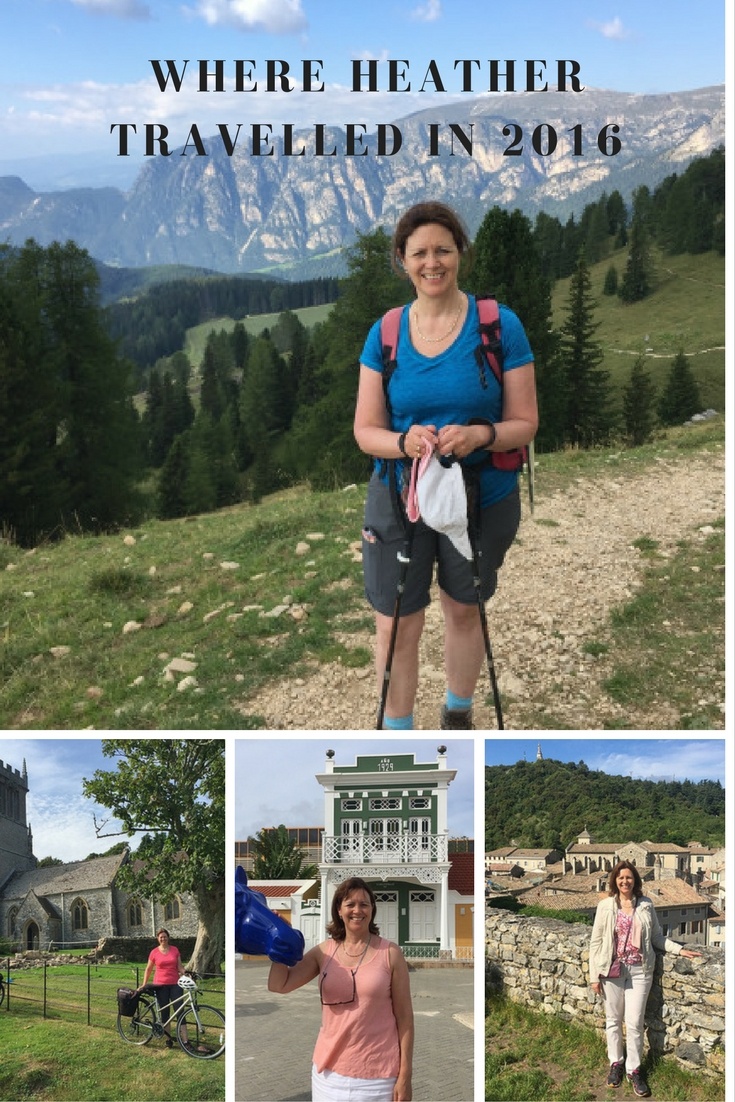 This article is originally published at Heatheronhertravels.com – Read the original article here
I'm not really sure why I hadn't visited Vienna before. Perhaps I'd heard it was expensive and imagined it to be a little stuffy, full of gilt-chaired cafés with tourists eating Sacher Torte. Of course that is one side of Vienna, but on my Danube Cruise with Avalon Waterways I also found a city that is vibrant and youthful, with a sense of fun and style. Suffice it to say that I fell in love with Vienna and can't wait to return and see more – here are some of the reasons why;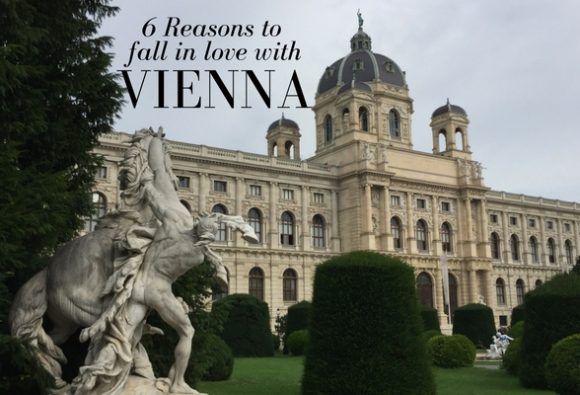 1. Mingle with the locals at the Naschmarkt
Our Avalon Waterways river cruise programme allowed an extra day to explore Vienna before the main cruise started, which is an approach I highly recommend if you have the time. Read more about our Avalon cruise here. There were a range of different tours on offer, with everything from jogging and cycling, to a gentle walk around the main sites. I took Avalon's early morning walking tour, designed to experience the city waking up, while also including some of the key historic and cultural landmarks.
Our first stop was the Naschmarkt, an outdoor market that's popular with locals but less known for tourists. We started in the flea market which is only there on Saturday mornings, and since it starts at 6.30am you need to be there early with the dealers to get the best bargains. Half of the stalls are reserved for the general public, with restrictions on how often you can have a stall – so there's a mix of genuine antiques and the bric a brac from local attics.
Necklaces were laid alongside floral bone china, vintage clothes and shoes mixed with household ornaments. While some stalls looked as if they were run by seasoned dealers, other vendors didn't even have a table, only a cloth on the ground spread out with odds and ends for sale.
As we walked further, the flea market turned into a fruit and veg market with a crates of fresh produce; shiny fresh peppers, aubergines and cucumbers as well as cartons of strawberries, figs and exotic fruit. As you'd expect, everything was fresher than fresh since the turnover if fast and competition high for the best quality.
Soon the open stalls of fresh produce merged into covered kiosks selling deli produce. We found a multicultural mix of flavours, with glistening Mediterranean olives, Turkish stuffed peppers, honey drenched baklava, mounds of hummus and bags of colourful spices. This would be the ideal place to buy your picnic lunch and there are also plenty of bars and restaurants to stop for a coffee or lunchtime dish. The market opens around 6am so it is a great place for earlybirds or those looking for breakfast after a night on the town. Most stalls are closed by around 6pm although some restaurants and food stalls may stay open into the evening. Nearest metro is Karlsplatz or Kettenbrückengasse Station.
2. Dip into Vienna's wealth of art and culture
Our walking tour meandered through the Museum Quarter, a pedestrianised area that's packed with different museums and galleries. In the huge open courtyard, colourful modern benches were scattered, just designed to encourage you to hang out with a beer and a few friends. Here there's something for all kinds of art lovers, from the family museum with a green grass trampoline outside, to the Leopald museum, housing the collection of Viennese Art Nouveau including works by Egon Schiele. You'll spot the former Imperial stables from the horses above the door, but the large halls are now used for concerts and dance productions.
We walked on to the plaza where the Kunsthistorisches (Museum of Fine Arts) and the Naturhistorisches (Natural History Museum) face each other like mirror images with a statue of Empress Maria Theresa between them. They were built at the end of the 19th century to house the collections of the Hapsburg rulers, and what a collection it is!
We spent an hour or so looking around the opulent marbled halls and galleries of the  Kunsthistorisches, marvelling at the sheer amount of gold and precious artworks on display. The building itself was designed to impress with walls of coloured marble and ornate stucco ceilings, gilded and ornamented with frescoes. Each golden chalice, silver table ornament or intricately carved ivory figurine was a masterpiece that had a classical reference or story to tell.
One of the museum's best known pieces is the golden saliera or salt cellar by Benvenuto Cellini with the figures of Venus and Neptune, an allegory of the Hapsburg empire spanning vaste areas of land and sea. In 2003 the saliera was stolen from the museum and held to ransom, but in an ending worthy of a Michael Caine movie was discovered a few years later buried in a forest.
Vienna is so packed with museums and galleries that the cultural delights can be a little overwhelming, so I'd suggest you choose just one or two that take your fancy and dip into them, for a taste of the riches of Austria's past and present.
Kunsthistorisches Museum is on the Ringstrasse – nearest metro – Volkstheater station
3. Enjoy Vienna's coffee culture
Once you've dipped into Vienna's cultural scene I'm sure you'll be ready to relax with a cup of coffee in one of Vienna's famous coffee houses. The obvious choices are those havens of old world elegance such as Café Demel or Café Sacher. At both you can taste the famous chocolate torte, layered with apricot jam, in elegant surroundings. I passed by Café Demel on our walk and popped into the gift shop which is full of delicious chocolate souvenirs, including your own torte to take home.
For a more modern take on the Vienna coffee shop we stopped at Café Dreschsler close to the Naschtmarkt which is a great breakfast stop and traditionally attracted those who were on their way home after a night out clubbing. Now it still has the Viennese style of marble tables and red leather banquettes, but with a pared down contemporary look after its remodelling by Conran & Partners.
Dreschsler Cafe, Linke Wienzeile 22, Girardigasse 1, A-1060 Vienna
4. Learn to cook like an Austrian
Of course you'll have to try to famous Wienerschnitzel while in Vienna, but there's also a contemporary flavour to be discovered in local restaurants like Wrenkh, who have a cookery school right next to their restaurant. The dynamic young chefs Leo and Karl Wrenkh focus on dishes that have a simplicity, based on the finest ingredients and healthy cuisine with lots of vegetarian options as well as meat and fish.
Under the expert eye of Leo Wrenkh, we prepared plump prawns, marinaded thin slices of raw beef with a herb dressing, tossed pumpkins in the pan and stirred the mushroom risotto tirelessly. Finally (and quite a few glasses of wine later) we sat down to lunch to enjoy the fruits of our labour, sharing the different plates that we'd created. The Wrenkh brothers have been working with Avalon Cruises on their 'Eat Local' Programme to create vegetarian dishes that will be served on board as part of the daily menu. Look out for the cookery class as an option on your Avalon cruise excursion or if visiting Vienna you can check it out on the Wrenkh website.
I popped next door after our cookery class to see their restaurant and was impressed by the menu, with different size plates, ideal for sharing with friends. Blowing away my preconceptions of Vienna being expensive, the prices were affordable and there are plenty of vegetable based dishes such as Styrian salad with pumpkinseed oil, quinoa and roasted smoked tofu or grated crispy potatoes with roast vegetables and cream-cheese dip. You'll find them at; Wrenkh, Bauernmarkt 10, 1010 Vienna – 11am to 11pm, closed Sundays
Another taste of more traditional Viennese cuisine was the bread -making class we tried as part of the Avalon cruise. I've been to a few cookery classes and this was especially enjoyable because we could really get stuck into the mixing and kneading of the dough – a most therapeutic experience. Our enthusiastic baker Nabiel left us with no time for slacking as we patted, pinched and plaited the dough into authentic Viennese rolls. Rolling the Salz Stangerl (salt stick) was the easy one and by the end we'd also mastered the complex knot of the Mohn Flesserl covered with poppy seeds and the classic windmill folds of the Kaisersemmel.
Our freshly baked rolls were proudly taken back to the ship for all our fellow guests to admire and eat at dinner. You can book this as an additional excursion on your Avalon cruise or if visiting Vienna check out the Andante website. They have a regular class every Tuesday to learn how to cook the Austrian classic dishes (yes there's Wienerschnitzel!) as well as one off cookery events.
5. In Vienna you're surrounded by music
You won't be long in Vienna before you become aware that it's also the musical capital of Austria – so many of the great musical composers lived and worked here. Hayden, Vivaldi, Beethoven, Mozart and of course Strauss are just a few whose lives you can trace and music you can hear played in Vienna. Around Vienna's tourist landmarks you'll find young men in frock coats offering you tickets for the numerous concerts being held regularly in the city.
The whole experience of the Vienna concert with the greatest classical hits has potential to become a little cheesy, yet the concert we attended at the lovely Eschenbach Palace was a most delightful evening. The standard of musicianship from the Vienna Supreme Orchestra was extremely high and the favourite tunes were punctuated by moments of dramatic and comic opera that had us all laughing, as well as some charming pieces of ballet. The concert was just the right length and we all returned to the ship with a smile on our face, humming Strauss's Blue Danube Walz.
I must admit that before visiting the House of Music I had my doubts at how successful a museum devoted to music could be – it seemed to be a contradiction of the senses. However the experience changed my perception, with interactive elements that would appeal to all ages, and a great choice for families. I ran up the stairs which like the keys of a piano played a scale as well as conducted my own orchestra, which spookily slowed down when I did.
Having watched the film of the Vienna Philharmonic at their New Year's concert I'm even more determined than ever to secure one of the sought after tickets. There was also plenty of information in each of the rooms devoted to a different composer as well as audio experiences, so you can go away knowing a little more about the men behind the music you hear in Vienna. Haus der Musik,  Seilerstätte 30, A-1010 Vienna
6. Fall in love with the horses at the Spanish Riding school
Those gorgeous white Lippizaner stallions are what everyone comes to the Spanish Riding School for, but if you want to see them in action, it's wise to book your tickets in advance. The special performances are the most sought after tickets, but you can also see the morning practice sessions or take a guided tour of the Winter Riding School where the performances take place, and afterwards see the horses in the stables. For all of these tours there is a rule of NO photos of the horses, which is a bit disappointing as they are so gorgeous, but on the other hand I could imagine they would end up feeling like film stars being hounded by the paparazzi.
In our behind the scenes tour, we learned that each horse works for only one rider, although each rider may train 6-8 horses at a time. There are only 24 riders in the school at present and it's an arduous process of apprenticeship which starts around the age of 16 and can take up to 14 years to become a fully trained rider. The Lippizanner stallions are mainly white, since the breeding has strengthened this charactaristic but they are born dark and then turn white after around 10 years. However, there is the odd horse that stays dark and they are considered as lucky charms for the riding school.
When we looked around the tack room I realised how specially these horses are treated, with performance saddles costing €15,000 that are made-to-measure for each horse. The stallions also have the right to 7 weeks holiday a year and when they retire at around the age of 24 they are looked after by the riding school and never sold. When we walked through the stables, it was very special to see all the horses close up although were not allowed to touch or photograph them – they really are gorgeous creatures. Like top athletes or models these are horses in their prime who like to show off and be the centre of attention – after all they are selected for their lively temperament so that performing comes naturally to them.
Spanish Riding School – check out the options for tours and performances well before your visit to Vienna to ensure you can see the performance that you want.
After a couple of days exploring Vienna I really felt that I'd just scratched the surface of what there is to see here. But in my short time I managed to get a taste not only of the well-known tourist highlights, but the authentic and modern style of Vienna. Now I've established that there's more to Vienna than Sacher Torte and Wienerschnitzel, I can't wait to go back and uncover more of what this gorgeous city has to offer.
Read more about our Avalon Cruise
7 reasons to take a river cruise with Avalon Waterways
Getting active in Austria's Wachau Valley – on our Avalon cruise
Read more about holidays in Austria
Hiking in Austria – the views from Seefelder Spitze
Mayday at the White Horse Inn on Lake Wolfgang
Where to stay in Vienna
If you need an elegant hotel to stay in Vienna, perhaps for an extra day or two at the beginning or end of your cruise, I recommend the Intercontinental Hotel Vienna.
My room at Intercontinental Vienna was arranged through Avalon Cruises for the night before our cruise officially started, enabling me to see something of Vienna. If you're looking for classic elegance that fits the image of old world Vienna, the Intercontinental Vienna will suit you perfectly.
I especially loved the lobby with coffee shop and bar area fringed by sparkling crystal and chandeliers which had a feeling of elegant luxury. Book your stay at Intercontinental Vienna as an add-on to your Avalon river cruise or if you are travelling independently check for the best prices and book through HotelsCombined.
Information to plan your cruise
The Avalon Waterways 9 day 'Active Discovery on the Danube' cruise from Linz to Budapest (and reverse itinerary) is priced from £2483 per person to include a selection of activities (based on 16 October 2017 departure). Cruise highlights include Linz, Grein, Durnstein, Krems, Vienna, Bratislava, Visegard and Budapest. Discover more on the Avalon Waterways website.
If you require a hotel in Austria at the start or end of your cruise check out HotelsCombined where you can compare the best prices and book from a range of hotel sites. If you require any airport parking services, I recommend APH Airport Parking and Hotels, a leading UK provider of airport parking, hotels and airport lounges.
For more information to plan a holiday in Austria, visit the Austria Tourism website and for information about Vienna the Vienna Tourism website
Thanks to Avalon Waterways who hosted Heather for a 4 day taste of the Danube cruise from Austria to Linz.
Some of the links above may be affiliate links, enabling me to earn a small commission at no extra cost to you.
Pin It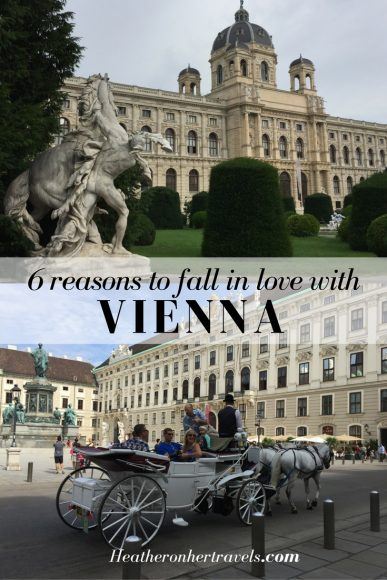 This article is originally published at Heatheronhertravels.com – Read the original article here
As I cycled past beautifully tended rows of vines and fruit trees heavy with plums in Austria's Wachau Valley, I was struck by how activities such as hiking, cycling and canoeing can give you a whole new perspective when on a river cruise. These days many guests enjoy staying active on their holiday, not only for health, but perhaps because you can give yourself permission to try all that delicious food and wine from the region! On my recent Avalon Danube cruise I was able to enjoy one of Austria's prettiest regions while trying out a more active approach to sightseeing.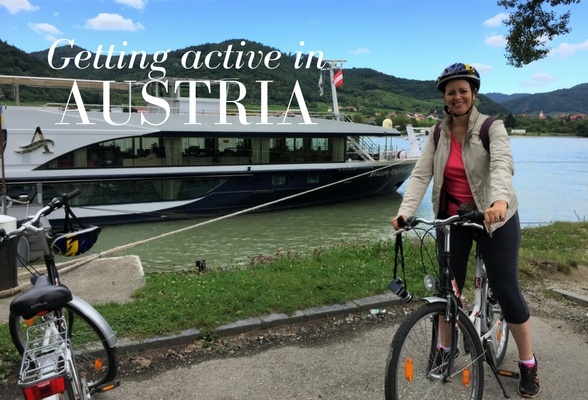 Canoeing in the Wachau Valley
One of our cruise stops was at Durnstein, a town made rich by the tolls of medieval merchants passing through and best known for the castle where Richard the Lionheart was held to ransom for a winter in 1192. Along the river, vineyards clothe the hillside, and the orchards of apricots are used to make the apricot jam, liquer and schnapps that you'll see on sale in the shops.
From Durnstein I tried one of Avalon's Active Discovery canoe excursions, with our group being taken up river to a spot where our canoes and guide awaited us. With canoes set two abreast and a board between them, this was canoeing the easy way, since the arrangement made a pretty unsinkable raft. I did notice that a couple of Canadian guests, who were natural born canoeists, took the option of individual kayaks instead, perhaps finding the rafts a little tame.
Under the watchful eye of our guide on a paddle board, we paddled our canoes down the Danube. We were passing through the classic romantic landscape, beloved by artists, with castles poised on rocky outcrops overlooking the river and vineyards clothing the hillside in neat rows. Every local we met had told us proudly, "You must try our wine" and on such steep slopes, tended by hand, the wine has to be high quality to justify the work involved.
Since our two canoes took six people, I sat on the middle board and designated myself group photographer, so I'm afraid I didn't do too much paddling! Even if we hadn't paddled at all, I feel sure that we would have drifted back to the ship eventually.
When the canoeing became too relaxed, we would veer towards the bank and have to paddle frantically to get back on track. The guides seemed to know when a river boat was likely to come up the river and guided us to one side of the river to keep out of their way.
Every so often we would have a friendly bit of competition with the other group, as if we were doing a leisurely Dragon Boat race. Mostly though, we chatted, took lots of photos and watched the scenery drift by.
We stopped for a while on the bank opposite Durnstein to look back at the town and see a ship passing by, then it was time to paddle a little further downstream beyond the ship. Arriving at a shallow inlet at the side of the river, we brought the canoes in and jumped ashore, then walked along the river path to reach the Avalon Visionary again.
Cycling down the Danube
After our morning canoe trip we had the chance to try another active excursion, this time a three hour cycle ride along the river to Melk, with a stop for a picnic lunch. On the quayside by the ship, our bikes awaited us and we set off with a guide at both front and back to ensure that no-one got lost.
The road took us along the river, then curved a little higher on the northern bank through pretty villages, where we could admire the houses and wine terraces set on the hillside. I found myself most often at the back, because I wanted to take lots of photos of the scenery. At least that's what I told myself as I watched guests who were older but a lot fitter than me whizz by!
The scenery was impossibly pretty and I could understand why the Wachau Valley has been designated a UNESCO World Heritage Site for its cultural landscape. Our guide pointed out the sculpture on the hillside that imitated the so called Venus of Willendorf, a small female figure dating back to prehistoric times, that's said to be a fertility symbol and is now in the museum in Vienna.
Further along we cycled along the broad path beside the river, past the ferry stations and could see the river defences, that protect the riverside towns and villages in case of flood. For lunch we stopped at Susi's Donaustueberl, a cafe overlooking the river, where we ate our packed lunch provided by the ship. While we were there, the Avalon Visionary passed by and we ran down to the shore waving frantically, although I'm not sure that the guests on board knew who those crazy people were on the bank!
After lunch the scenery became less picturesque, the path flatter and after an hour Melk Abbey came into sight set high above the river. I was glad to get back on board the Avalon Visionary, somewhat sweaty after the three hour cycle ride, for a quick change before visiting Melk Abbey which was a short walk away from the ship.
Visiting Melk Abbey in Austria
Melk Abbey is one of the treasures of this part of Austria, dating back to the 11th century when the ruling Babenberg Dynasty gave their fortress to the Benedictine order to found a monastery. There is so much to see here that to do it justice you need at least half a day, to enjoy the abbey and the pretty town that sits in its shadow.
By the early 18th century the monastery church was falling into disrepair and plans were made to rebuild it in the ornate baroque style that we see today. The abbot however had even more ambitious plans, proposing the rebuilding of the entire abbey which was done between 1700 and 1740, to create the baroque masterpiece we see today. Our guided tour took us through the main areas of the abbey, starting with the rooms bathed in coloured light that house some of the abbey's treasures; golden chalices, holy relics and vestments used in the church, to tell the story of the Abbey's history.
The display rooms led us into the magnificent Marble Hall with a ceiling fresco depicting Hercules and Athena, the gods of strength and wisdom, representing the rulers of Austria. In the centre of the room is a metal grill, which is the best spot to look up at the ceiling and see it in the correct perspective. Although the ceiling looks domed, this is due to the trompe l'oeil effect of the fresco, since it is actually almost flat.
From the Marble Hall we walked across the rooftop balcony with views over the town of Melk to the river below, and into the monastery library. Unfortunately photos were not allowed in the library, but the ceilings and gilding were quite magnificent, with an ornate spiral staircase leading up to more of the twelve library rooms, housing books that date back to the 9th century.
The final part of the visit took us through the monastery church that was decorated in similarly ornate baroque style, with more gilding and ceiling frescos to dazzle us. After all this over-the-top magnificence it was a relaxing change to visit the monastery gardens where the tea room was housed in a beautiful classical pavilion. My favourite spot was the peaceful herb garden with medicinal plants and flowers and a view over the abbey buildings and courtyards. More information on the Melk Abbey Website.
It had been a day of contrasts, a peaceful start as we drifted down the river by canoe, a 3 hour cycle ride to get us moving and the cultural highlight of Melk Abbey to stimulate our senses. Perhaps most guests wouldn't try to pack in quite as much into one day (I haven't even mentioned the evening wine tasting!) but I love to have a healthy balance of activities for the body and mind when on holiday. If you think the combination of activity and relaxation sounds right up your street, check out the Avalon Active Discovery options on your next river cruise.
Read about more River cruise experiences
7 reasons to take a river cruise with Avalon Waterways
6 Reasons to fall in love with Vienna
Tasting the wines of Burgundy on a Uniworld Cruise
Information to plan your cruise
The Avalon Waterways 9 day 'Active Discovery on the Danube' cruise from Linz to Budapest (and reverse itinerary) is priced from £2483 per person to include a selection of activities (based on 16 October 2017 departure). Cruise highlights include Linz, Grein, Durnstein, Krems, Vienna, Bratislava, Visegard and Budapest. Discover more on the Avalon Waterways website.
If you require a hotel in Austria at the start or end of your cruise check out HotelsCombined to compare prices. If you require any airport parking services, I recommend APH Airport Parking and Hotels, a leading UK provider of airport parking, hotels and airport lounges.
For more information to plan a holiday in Austria, visit the Austria Tourism website
If you'd like to try canoeing or paddle boarding in the Wachau Valley as an independent traveller check out Kanu Wachau who provide canoe excursions.
Thanks to Avalon Waterways who hosted Heather for a 4 day taste of the Danube cruise from Austria to Linz.
Note: Some of the links above are affiliate links, enabling me to earn a small commission at no extra cost to you.
Pin It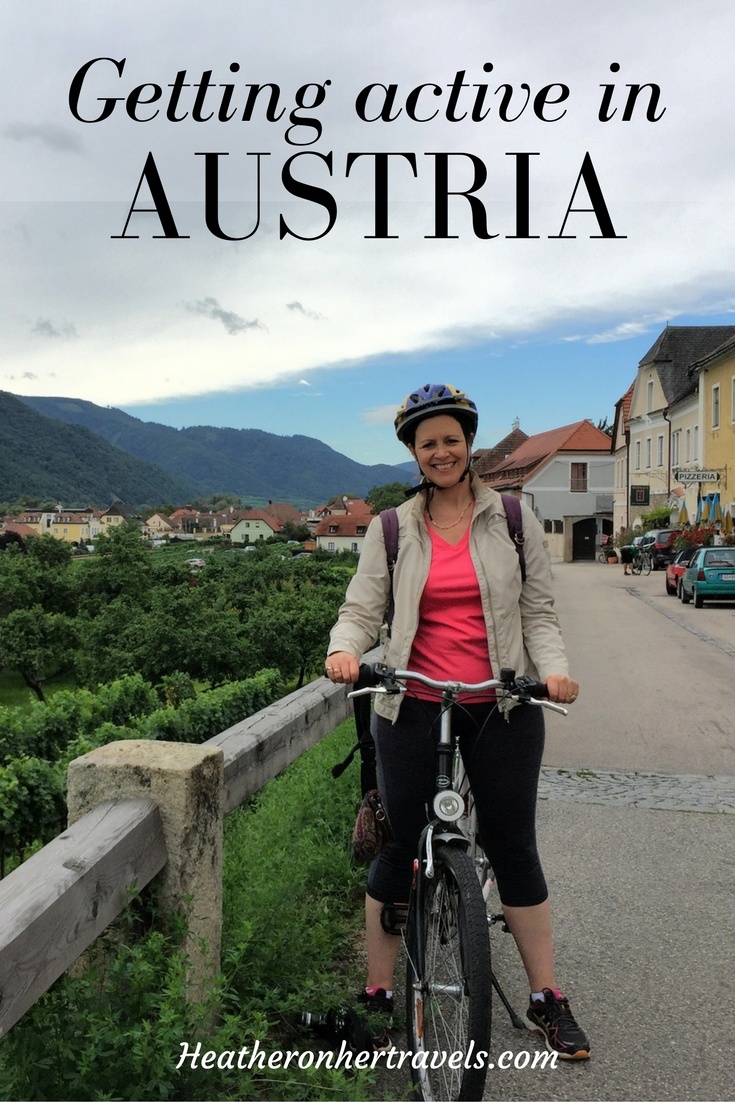 This article is originally published at Heatheronhertravels.com – Read the original article here