I remember the first time I went cycling with Headwater Holidays on my honeymoon. Basking in the September sunshine, we cycled through unspoiled rural France, meandering through gently rolling countryside, past farmyards and quiet villages.
We enjoyed it so much that the following year we booked again with Headwater Holidays, but this time chose the Jura, a rather more mountainous part of France. My memories of that holiday are of me at the bottom of the hill and Guy disappearing over the crest with barely a care for me, puffing and panting behind him. If only I'd known about e-bikes then, things might have been so different!
Fast forward 20 years to my trip to the South Tyrol in Italy and I found myself cycling through the vineyards that surround Lake Kaltern. This time I was offered a choice between a normal bike and an e-bike and although I'm pretty fit, I decided to try the e-bike. Perhaps it was the sight of my super-fit, lycra-clad guide, that made me think that perhaps I'd need a little extra pedal power to keep up.
To the untrained eye there was really little difference between the e-bike and any other. Only the small electric motor attached to the frame was the giveaway. However, I soon realised is that using an e-bike is not the same as a motor bike – the bike does not move on it's own and you still have to pedal. The controls are like an additional gear lever on the handle bars and when you're feeling the strain, you just click it on to give you some extra oomph on the hilly bits. Read about Cycling with wine and apples in South Tyrol
If you are reasonably fit like me, perhaps you think it would be cheating to hire an e-bike rather than sweat away up those hills? The leading walking and cycling company, Headwater Holidays recently surveyed its customers and found that 67% of those who responded had a positive experience with e-bikes. Among the reasons given were that they allowed different experience levels of cyclists to stay together, you could travel further and they were great for tackling steep hills.
That last issue of the steep hills was certainly a factor when I tried out e-bikes last year on a trip to Austria where I got the chance to do some mountain-biking in the Tyrol. Normally I wouldn't be first in the queue for mountain-biking, associating it with fit young men being splattered with mud and every chance of flying off over the handle bars.
On this occasion, however it was a much more pleasant experience, since I was able to put my e-bike on the side of the lift to the top of the mountain and then we gradually cycled down, stopping half way for a lunch with glorious mountain views.
You might think that being downhill all the way, I wouldn't have needed to use the electric motor at all, but in fact there were several places where we were going uphill and it was a relief to be able to click the lever and suddenly find that everything got a lot easier. As one enthusiastic Headwater Holidays customers said  "The way the e-bike sailed up the inclines was really quite amazing". Read about Heather goes e-mountain biking in Austria
If you'd like to try out an e-bike on your next cycling trip, check out the cycling holidays that Headwater Holidays offer with e-bikes. They are a great option if you;
Are less fit than you'd like but still enjoy cycling
Want to keep up with your partner who's fitter than you
Are cycling in a group of mixed abilities
Are debating whether you'll cope with steep hills and mountainous regions
Are more interested in enjoying the view than getting sweaty
Want to get some exercise but also have the option of taking it a bit easier if you need to
On most of Headwater's cycling holidays you can book an e-bike as an option – take a look at;
Hilltop Villages of Provence – the e-bike will make light work of cycling up to those medieval hilltop villages and you'll be rewarded with spectacular views across the Luberon.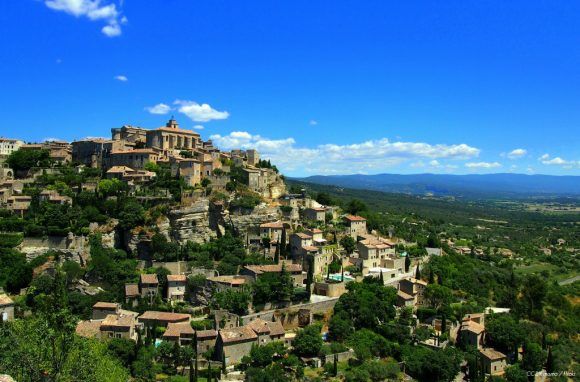 Classic Burgundy Cycling – You'll be pleased you chose an e-bike if you stop at any vineyards to taste the famous Burgundy wines and feel less inclined to pedal hard afterwards.
Coves and Harbours of Northern Spain – There are traditional fishing ports, farming hamlets but also the rugged Picos de Europa to explore.
Dorset and the Jurassic Coast – Lazy days visiting sheltered bays, with an e-bike to help you on those rolling hills.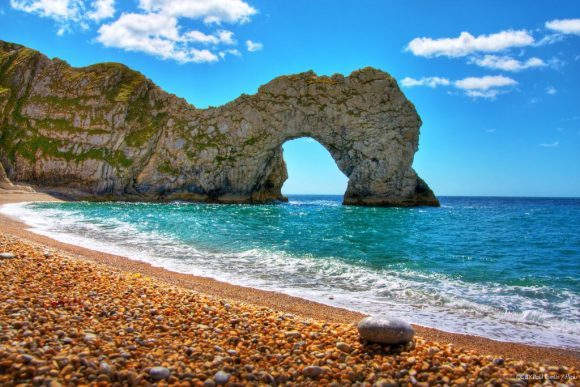 So when you're planning your next cycling holiday, do check out the options for cycling with e-bikes that Headwater Holidays can offer.
Check out my recent article for Headwater Holidays about 10 things to pack on your walking holiday
More articles from walking with Headwater Holidays in Austria
Hiking in Austria – the wild Leutasch Gorge and picturesque Mittenwald
Hiking in Austria – a Rifleman's Parade and Mental Power Walk at Seefeld
A high mountain walk (and a tumble) in the Gaistal Valley, Austria
Hiking in Austria – the views from the cross at Seefelder Spitze
Pin It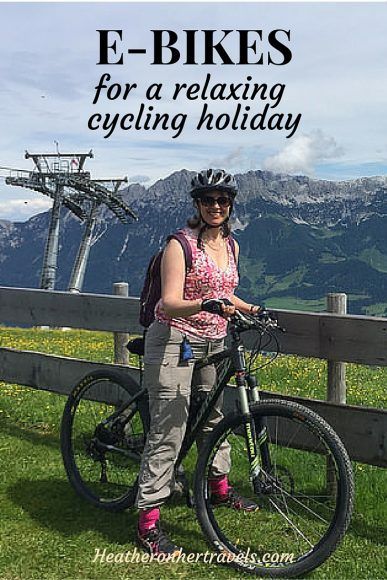 This article was brought to you in partnership with Headwater Holidays.
Dorset and the Jurassic coast photo credit: CC BY Paul Tomlin / flickr
This article is originally published at Heatheronhertravels.com – Read the original article here
Our walking holiday in Austria with Headwater Holidays had taken us along the picturesque Gaistal Valley, up to the high peak of Seefelder Spitz and we'd enjoyed the traditional Rifleman's parade at Seefeld. On our final day of hiking in Austria, my friend Julia and I found that the best was yet to come, as we explored the wild, rocky landscapes of the Leutasch Gorge and the picturesque painted houses of Mittenwald, before a final lakeside walk through glorious mountain scenery.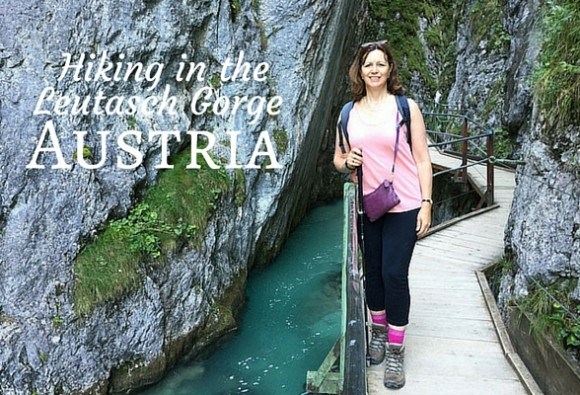 From Hotel Xander we took a 10 minute taxi ride down the valley to the entrance of the Leutasch Gorge which spans the border between Austria and Germany. On reading the information signs it was clear that we were entering a mysterious watery realm, owned by the fairies and goblins that live in the gorge, where the water swirls in a fast moving torrent between high rocky cliffs.
Along the wooded path we took the turning that leads into the gorge itself, along metal walkways from which we could see the water foaming in pools of milky-green below us. The metal walkways, a complex feat of engineering completed in 2005, followed one side of the gorge until we crossed a bridge to the other side.
Dizzyingly far below us, the rushing water made a ribbon of green, while above us the pine trees shot tall towards the sky from the grey rocky side of the gorge. We walked in dappled sunshine, stopping every now and then to read the information boards with stories of mountain fairies and the dramatic names of this watery world, such as Hell's Bridge and the Devil's Cauldron.
At the end of our walk through the main gorge, the path descended to a cafe and kiosk where we found the entrance to a smaller gorge. While the main gorge walk had been free, we now paid €3 to enter the gorge, in order the see the rushing waterfall at the end, which was well worth the additional cost. This time the gorge was narrow and the air refreshingly cool, as we zig-zagged along the walkway just above the green-blue water.
After 10 minutes we reached the waterfall at the end of the gorge, a deafening torrent of water that created spray all around us. Although the day had been warm, I was pleased to have my waterproof jacket to stay dry and found a small alcove to the side of the viewing platform to unpack my camera for a quick photo.
Retracing our steps along the walkway through the gorge, Julia and I stopped to eat our picnic lunch by a flower filled meadow, then followed our printed notes from Headwater Holidays to follow the river past pretty Alpine houses to reach the town Mittenwald on the German side of the border.
As we entered the centre of Mittenwald we noticed the painted houses for which the town is well known. The murals often have a religious story or meaning behind them and the local tourist office runs guided tours where you can discover more about them.
We walked along the main pedestrianised street, past many attractive pavement cafes, to the painted church tower of St. Peter and Paul at the end. We found a shady cafe to have a beer and then inquired at the tourist office about the bus up to the lakes of Lautersee and Ferchensee above Mittenwald.
Other hotel guests had recommended these lakes and since I'd hurt my ankle in a fall on the first day, we were looking for a gentle walk rather than the arduous Frenchman's Climb described in the Headwater Holidays walking notes. Enquiring at the tourist office we were directed to the train station where we found the number 1 bus to take us up to the two lakes, from where we could walk back down into Mittenwald.
The bus dropped us off at the furthest lake of Ferchensee, at a convenient cafe with cheerful yellow sun umbrellas, where we couldn't resist stopping for an apple strudel and a creamy iced coffee. Our table on the lakeside terrrace was perfectly placed to watch the trout and larger perch swimming around the jetty, in a scene that was pure Austrian holiday brochure
As the afternoon wore on and the sun cast its golden glow across the lake, it was tempting to just sit and enjoy the idyllic mountain scenery. Reluctantly we continued on the lake side path, knowing that if we delayed too long we'd miss the last bus from Mittenwald back to our hotel.
We reached the grassy swimming place where Julia decided to go for a swim and I waited on a bench while she gently breaststroked up and down serenely like a swan. At the end of the lake, the path took us through forest past a pretty little shrine and in another 15 minutes we reached the second lake of Lautersee. Not daring to stop too long we continued as the track took us now steeply down to Mittenwald past several cascades and waterfalls which streamed down the mountain.
By half past six we were down at Mittenwald again, with the evening sun lighting up the grey crag above us. Returning to the bus station we found the bus that would drop us back at our hotel in Leutasch after a day of enjoying the landscapes of Austria and Southern Germany.
It was a fabulous finale to our four days of walking with Headwater Holidays. I hope you'll also enjoy reading about the other walks from this trip;
Day 1 – A high mountain walk (and a tumble) in the Gaistal Valley of Austria in which we set out from our hotel hoping to sample the local food served in the mountain huts of the valley but changed our plans when I took a tumble and had to hobble down the mountain.
Day 2 – Hiking in Austria – the views from the cross at Seefelder Spitze in which we took the cable car from Seefeld up the ridge of Seefelder Spitze for 360 degree views over Seefeld and the surrounding valleys.
Day 3 – Hiking in Austria – a Rifleman's Parade and Mental Power Walk at Seefeld in which we joined a traditional parade with local regiments in colourful uniforms, then walked back to our hotel along a forest walking trail with relaxation stations on the theme of mental wellbeing.
Want to go walking in Austria's Leutasch Valley?
Heather's walking holiday in Austria's Leutasch Valley was provided by Headwater Holidays – find out more about this holiday here. This 7 night walking holiday is based in Kirchplaztl at the 4 star Hotel Xander with over 450km of walking trails accessible direct from the hotel or via local bus, taxi and lifts. The holiday includes a full programme of self-guided day walks of 1 boot or 2 boot levels, depending on whether you prefer the gentle valley walks or the more challenging high altitude trails which are sometimes accessed via chair lifts and cable cars. The holiday includes detailed walking guides and maps, breakfast and dinner at the hotel, a packed lunch on walking days and flights/ transfers via Innsbruck. Prices from £669 per person.
Headwater Holidays are a leading UK specialist in self-guided walking, cycling and relaxed activity holidays that allow you to travel at your own pace and get closer to the places you visit. For more information check their Website | Facebook | Twitter | Google+ | Youtube | Pinterest | Instagram
More things to do in the Tirol region of Austria
For more information on things to do in the Tirol region of Austria visit the Tirol tourism website and follow their social media channels: Blog | Twitter | Facebook | Instagram | Pinterest. More information about things to do in Austria on the Visit Austria Website and information on the Seefeld Region on the Seefeld Olympia Region Website.
How to get to Leutasch Valley, Austria
Heather flew from Bristol to Munich with BMI Regional who fly 12 times each week on this route, so you often have a choice of 2 flights per day. The ticket includes 20kg checked baggage and full at-seat in-flight bar and snack service at no extra charge.
Transfers from Innsbruck airport are less than 1 hour's drive to Leutach and included in your Headwater Holidays package. If, like us you fly into Munich Airport, the transfer to Leutasch Valley takes around 2 hours and can be arranged through your hotel or holiday provider.
Stay at Sporthotel Xander in Leutasch
Heather stayed at Sporthotel Xander in Leutasch as part of the walking holiday booked through Headwater Holidays. The hotel is a very comfortable 4 star hotel offering rooms, suites and apartments that are ideal for summer walkers or winter cross-country skiers. The other guests when we stayed at the end of August were mainly couples and a few families enjoying a late summer walking break. The hotel is used by several walking companies including Headwater Holidays.
We stayed on a full board basis, with breakfast, packed lunch and evening meal and found the food to be of a very high standard with a 4 course meal every night and a 5 course gala meal on one of the nights we were there. The hotel has an indoor pool and spa although we did not use them since we were out all day walking and making the most of the fine weather. The hamlet of Kirchplatzl where the hotel is situated is mainly residential and the nearest shops are a 15 minute walk away in Weidach. The bus to Seefeld which runs several times a day stops right by the hotel.
We think Hotel Xander is a comfortable, traditional hotel that will suit keen walkers who want a quiet and relaxing atmosphere. If you are looking for a lively atmosphere, shopping or evening entertainment then Seefeld would be a good alternative base. Check prices and book your stay here.
Read more articles about how to prepare for a hiking trip here:
How to choose the perfect waterproof jacket for your hiking holiday
10 Things to Pack for a Walking Holiday
Pin It
Thanks to Headwater Holidays who hosted Heather's walking holiday and to BMI regional who provided Heather's flight to Munich.
You'll also find our sister blog with tips on how to build a successful travel blog at My Blogging Journey
October 23, 2015 by Heather Cowper
Filed under Austria, CoolTravelGear, Europe, featured, Leisure, Misc, Nature, Tirol, Tour de Mont Blanc, Walking
We'd done the whole Tour de Mont Blanc together, sharing the views from the high mountain passes, sheltering from the odd summer shower. We'd walked the dry stone route in Mallorca although admittedly most of the time was spent at the bottom of my rucksack. But now, after years of hiking adventures together, my waterproof jacket was looking a bit tired.  All good things come to an end and as my old jacket headed off with my daughter on her travels, it was time to find a new lightweight rain jacket for my next hiking trip to Austria.
With all outdoor clothing, I like to have a good look around a specialist store like my local Ellis Brigham in Bristol, where I can try on plenty of different styles and pick the brains of the knowledgeable staff. Over the years I've learned there are a few things to consider when choosing the best waterproof jacket for your hiking holiday. When you're caught up the mountain in a downpour, you'll be glad you took the time to make the right choice so here are a few things to consider;
How does the jacket fit?
Call me vain but I do appreciate a jacket that fits well, for both comfort and good looks. It's worth trying on a few different womens waterproof jackets in the store as different companies may fit you better than others and since I'm no longer a stick insect I'm always looking for a flattering fit. If you anticipate the extremes of heat and cold that you get when hiking at altitude, you'll want to allow room to layer t-shirts and fleece under your jacket. On the other hand a jacket that is oversized or flaps around is not a great look. I also like a jacket that is not too short and falls around my hips, so I won't be revealing any flesh when I bend over to lace up my boots. I've noticed that the better quality (and therefore more expensive) jackets may offer a more tapered fit that is more flattering.
Those little design features
Look out for additional features in your jacket that might be worth paying a little more for. For example most quality hiking jackets will have zips under the arms that you can open for ventilation, if you get a hot and sweaty, without having to take off the jacket. You may also notice a breast or sleeve pocket which could be useful for storing small items such as your phone, tissues or lipsalve. The hoods on a more expensive jacket may have extra features like a visor or adjustable elastic drawstrings to keep the rain from dripping onto your face. Other useful features to look out for are a hood that zips away into the collar and 2 way zips that open from the bottom and the top.
How light is your jacket?
Depending on the time of year that you plan to do most of your walking, you should consider the best weight for your waterproof jacket. My annual hiking trips with my friend Julia have mostly been in August and September when the weather is sunny and warm. This means that my jacket needs to pack up small, since most of the time it stays in my rucksack, only coming out on chilly mornings, at higher altitudes or during the occasional shower. I know I can always layer my lightweight waterproof jacket with a long sleeved t-shirt or fleece for extra warmth if the weather closes in.
If you are hiking in Europe in the spring and autumn however, you'll probably be wearing your jacket most of the time, at least at the beginning and end of the day, until the sunshine and walking warms you up. In this case I might look for a jacket that has a bit more substance, or perhaps one that has a removable lining for extra versatility.
The waterproof fabric
The fabric that's used in your jacket is a big factor in the price you pay and depending on your hiking requirement you may need a higher technical performance. At the entry level you often find cheaper waterproof fabrics that are combined with a mesh lining. These jackets are perfectly waterproof but they may not be as breathable as the higher priced technical fabrics. The inside layer may feel clammy against the skin once you get walking and work up a sweat, so these are better for situations where you'll be wearing another layer under the jacket.
As you move up the price scale you'll see branded fabrics, the best known of which is GORE-TEX. These fabrics offer much greater breathability, so you don't get that clammy, sweaty feeling as you heat up or cool down. The standard GORE-TEX jackets are durable, waterproof and windproof for everyday wear. They also offer an Active range designed for higher intensity sport offering a lighter fabric with greater breathability, and a Pro range which is more durable for skiers and mountaineers. Some manufacturers have their own proprietary breathable, waterproof fabrics that do a similar job to GORE-TEX – there's a useful guide on the Ellis Brigham website. Because there are a wide range of different options in terms of weight and breathability, and the technical performance comes at a price, it's worth calling on the expertise of the shop staff to explain these options to you.
My choice of waterproof jacket
So what did I choose? After trying on plenty of different jackets I settled on the Patagonia Torrentshell from Ellis Brigham which cost £109. Surprise Surprise it's practically the same as my old jacket!
Although I tried on a lot of brightly coloured jackets I concluded that neutral white would work with more of my wardrobe and so I'd be able to wear the jacket around Bristol as well as on my hiking trips. I was also impressed by the Ellis Brigham Service, since they were able to order a few different jackets from their catalogue so that I could try them in my local store at no extra charge.
My new waterproof jacket is very light and packs up small. Although it's not the most expensive of the range in terms of fabric, it was perfect for my walking holiday in Austria where I wore it occasionally on the cool mornings or when we got to a highpoint like Seefelder Spitz which was cooler and a little windy.
Have fun choosing your waterproof jacket and even more fun on your next hiking trip!
Thanks to Ellis Brigham who provided me with my Patagonia Torrentshell Jacket for the purposes of this article. Heather travelled to Austria with Headwater Holidays – you can read about her adventures here.
Day 1 – A high mountain walk (and a tumble) in the Gaistal Valley of Austria
Day 2 – Hiking in Austria – the views from the cross at Seefleder Spitze
Day 3 – Hiking in Austria – a Rifleman's Parade and Mental Power Walk at Seefeld
Day 4 – Hiking in Austria – the wild Leutasch Gorge and picturesque Mittenwald
More hiking gear info:
10 Things to Pack for a Walking Holiday
What equipment do you need for hiking in Europe?
How my Leki Micro Vario walking poles saved my legs on the Tour de Mont Blanc
How to choose the perfect hiking boots for the Tour de Mont Blanc (and other mountain trails)
Some of the links in this article are affiliate links enabling me to earn a small commission at no extra cost to you – thanks for your support
You'll also be subscribed to our free monthly newsletter for great travel resources, news and offers, but you can unsubscribe at any time and we'll never share your e-mail.
Pin It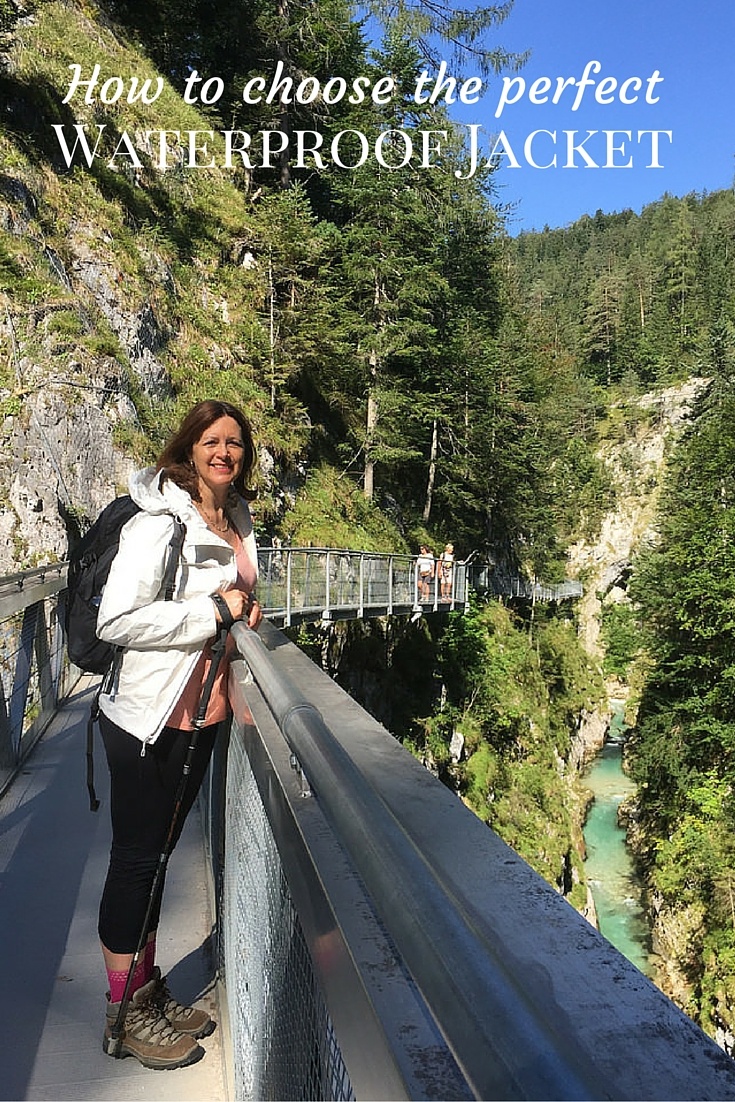 This article is originally published at Heatheronhertravels.com – Read the original article here
You'll also find our sister blog with tips on how to build a successful travel blog at My Blogging Journey