The woodsmoke wafts from the bratwurst stall in the Coburg Christmas market, drawing a patient queue of people. For these aren't just any sausage, they are the famous Coburger Bratwurst, made with the seasoned blend of beef and pork and cooked over an open fire of pine cones, for that authentic smoky flavour. If your mouth isn't watering yet, it will be soon as you catch the warm, aromatic scent of mulled wine and hear the sizzle of onions and mushrooms cooking in a big metal pan.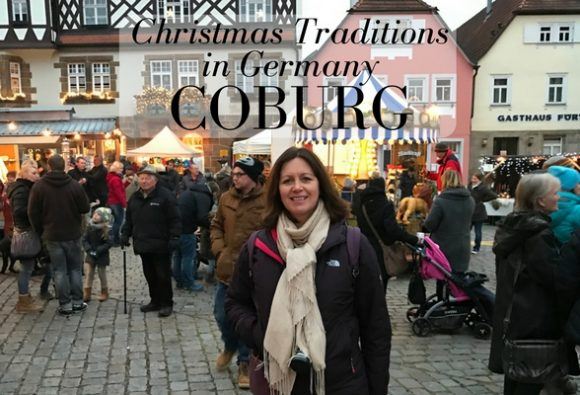 I was in Coburg at the beginning of December to experience the magic of Christmas in Germany, where they seem to strike just the right balance of festive spirit, local tradition and religious meaning. The air was crisp, but the atmosphere warm, as friends gathered under the statue of Prince Albert in Marktplatz to chat over a steaming mug of Glühwein while parents watched their little ones enjoying a ride on the traditional merry-go-round.
You may also enjoy: 12 fun things to do in Erfurt, Thuringia, Germany
This is the season of Christmas markets when you'll hear a lot about the popular but somewhat overwhelming Christmas markets of Cologne and Munich. What many people don't realise that every place in Germany has its own Christmas market and as I've found, the smaller the town or village, the more charming and authentic the markets become.
We enjoyed walking through the Christmas market in the central Martketplatz of Coburg, surrounded by the 16th century buildings, such as Duke Casimir's impressive Stadthaus with decorative oriel windows at each corner. The square was just 10 minutes walk from Hotel Villa Victoria where we were staying and had all the ingredients for a fine Christmas Market. We've found that the markets in Germany are mainly about delicious things to eat and drink, and there were stalls selling tempting hot dishes, sausages and cheeses as well as gifts destined for someone's Christmas stocking.
Enjoy the video below – A Weekend in Coburg, Germany
If you can't see the video above about my weekend in Coburg, you can download directly here, see it on my blog here or Youtube here and please do subscribe using the button above
Subscribe to all my videos in I-tunes
The Seßlach Christmas Market
We also visited the Seßlach Advent Market, just 20 minutes drive from Coburg and at another level of charm and local flavour. The small town is beautiful of course, and the market was just for that weekend so it really felt as if we'd chanced on a local secret. As we walked through the archway in the town wall, the choirs and musicians were filing into church for a musical Advent concert, and we popped back later to stand at the back and listen to the music.
You may also enjoy: Seasonal things to do in Tübingen, SouthWest Germany – ChocolART chocolate festival and more!
There was everything you'd expect at a traditional Christmas market; stalls selling good things to eat and drink, the children's carousel and the lights strung along the old buildings and on the Christmas tree. But as we walked along the cobbled streets that radiated from the main square, we discovered archways leading to hidden courtyards and barns, where the local shops, businesses and charities had set out their stall with everything that you could possibly need for a magical Christmas.
You may also enjoy: 15 fun things to do in Dresden – in just one day!
We treated ourselves to a bowl of warming Gulyasuppe, a rich meaty goulash soup and then a sugary Baumstriezel, the dough wrapped around a metal cylinder and cooked over the open fire, to be pulled apart and eaten with our fingers.
Let there be light
While the Christmas markets in German towns are open throughout the day, it's in the late afternoon that the magic really starts to happen. As dusk falls, the flat grey skies give way to a warm glow as buildings are illuminated and the strings of fairy lights and bulbs come to life. In these cold winter days, it's all about creating a warm, cosy feeling in your home, with candles flickering on the mantlepiece and the lights on the Christmas tree. The stalls in the Christmas market are full of candles and star lamps to hang at your window, not only to chase away the cold, but to remind us of the meaning of Advent, the preparing for the baby who was to light up the world.
Street Food at the Christmas Market
The Christmas markets bring plenty of hot dishes that seem designed to spread the seasonal cheer. For just a few Euros we tried a dish of Champignonpfanne: button mushrooms sauteed with onions as well as Gemüsepfanne: stir fried vegetables, which could be topped with different sauces – we chose the creamy garlic flavour.
Potatoes were shaved into thin slices and fried to make Kartoffelchips – a home made potato crisp served in twirls on a wooden stick. There was Gulyasuppe, a rich and warming meaty soup, served in a hollowed out crusty roll which you could eat at the end, so as not to waste any of the savoury juices.
We also enjoyed the galettes with ham and cheese freshly cooked on the Hauser's stand – they are well known in the area, selling galettes at all the markets and festivals. I don't think any of these dishes set us back more than €3.50 and it was fun to snack on different flavours, all of them warming and delicious. I also love that the eco-conscious Germans serve everything in an edible wafer container, with wooden cutlery, which will quickly bio-degrade.
The sweet taste of Chocolate
After tasting a few different savoury dishes, I found myself looking around for something sweet to finish the meal and of course there was no shortage of options. On some stalls nuts were being mixed in hot praline, giving off a sweet toffee fragrance – we tried some warm in small paper cones.
But I couldn't resist the chocolate, especially the wooden skewers with fresh fruit covered in chocolate; grapes, strawberries, pineapple and even whole bananas. I enjoyed the way that the fresh, juicy fruit cut through the sweetness of the chocolate, although it was hard to eat without getting chocolate all around your mouth! For something a little more elegant we popped into the Chocolate Group Coburg Shop just off Marktplatz to buy some marzipan chocolates and other chocolate gifts to take home with us.
The Coburg Bratwurst
Following the waft of smoke at one side of the market we joined the queue of locals waiting for their Coburger Bratwurst from the small white van, with a wood fire burning at the back. These bratwurst vans stand on the Marktplatz all year round and the local butchers take it in turn to sell the sausages cooked over a wood fire. They are made with a mixture of beef and pork seasoned with nutmeg and are bound with raw egg (which requires a special exemption from normal food regulations).
The Coburg Bratwurst or Coburger is long and thin and served in a crisp white roll, which is cut along the top, although I got the feeling that the bread is more to hold the sausage than to be eaten. It's completed with a liberal squirt of mustard, to complement the smoky flavour that comes from being cooked over a fire of pine cones.
Mulled wine at the Christmas Market
To drink, it had to be something warming with a bit of a kick to keep out the winter chill. The stalls selling mulled wine, beer or cider were doing a steady trade. Friends of all ages were gathering to buy a steaming mug and take it over to the central area where there were tall tables to rest the drinks. Sometimes there was a wood burning brazier, to take the edge off the cold.
There were also plenty of stalls selling bottles of spicy mulled wine to buy and serve to your guests at home, or mead with animal horns to drink it out of. The stalls have an environmentally friendly system where you pay a couple of Euro extra for a decorative mug which you can later return for a refund. The designs are different each year and some become collectables (or memorabilia gathering dust on the mantlepiece).
A cosy café for coffee and cake
During the day you might need to find a cosy café to retreat from the cold, to warm up with a Kaffee und Kuchen after walking around Coburg. You'll have plenty of choice in Coburg – we liked the Queen's Coffeehouse on Albertplatz and the more traditional Feyler who specialise in Coburger Schmätzchen. Most bakeries and cake shops have a café area where you can order (or point at) the cake that takes your fancy and then be served with a milky coffee to warm up before heading out onto the streets again.
Another German Christmas tradition we discovered is that every place in Germany makes its own special Christmas biscuit. In Coburg the Feyler bakery is the place to buy Coburg's special biscuit, the Coburger Schmätzchen. It literally means Coburg kisses and I was told that these biscuits made with honey and hazelnuts are quite hard when first baked and need to be left out of the packet for a day or so to soften. They come plain or with a dark chocolate coating which is dotted with specks of gold leaf.
Another local favourite are the Elisen Lebkuchen – a speciality of nearby Nuremberg which are a soft and slightly spicy biscuit, covered either with chocolate or a light icing. I bought one in the Christmas market and it was quite delicious with a gentle rather than overbearing Christmas flavour.
Advent Wreaths in Coburg, Germany
At the beginning of advent you will see Advent wreaths on sale in Germany, which every German family would have in their home. Many are traditional, with evergreen foliage decorated with baubles and pine cones, but others may be more contemporary to fit in with your home decor.
On the wreath there are four candles, one for each of the Sundays in Advent, when a new candle would be lit. We saw a lovely wreath in the chapel at Schloss Callanberg, a touch of Christmas decoration in the otherwise simple Protestant chapel.
Not too far from Coburg is the town of Lauscha which specialises in making glass Christmas ornaments and although we weren't able to visit the town, we did buy one of the Lauscha glass baubles from the Chocolate-Coburg shop to add to our collection. I love the vintage look of these baubles, taking us back to the tradition of the Christmas tree that was introduced to England by Prince Albert, who was born in Coburg.
I can imagine how homesick Prince Albert must have felt for the pine forests of his native Germany and why wanted to bring some of his own German traditions back to England. Last year in her Christmas message, Queen Elizabeth mentioned that Prince Albert had started the tradition of the Christmas tree, and this gave such pleasure to the people of Coburg that they offered to send a Christmas tree to mark her 90th birthday. The offer was accepted and this Christmas a 40 ft Christmas tree stands proudly in Windsor town centre, next to the statue of Queen Victoria, decorated with glass baubles from Lauscha.
Germany is the place to soak up the festive atmosphere and kick start your Christmas season, with Coburg being a charming place to spend a few days at any time of year, to discover the history, castles and royal connections. Enjoy your Christmas preparations and as you do, remember that many of our English Christmas traditions had their origins in Germany, when Prince Albert and Queen Victoria gathered their family around the Christmas tree.
Read more: 9 German Christmas traditions to enjoy in Heidelberg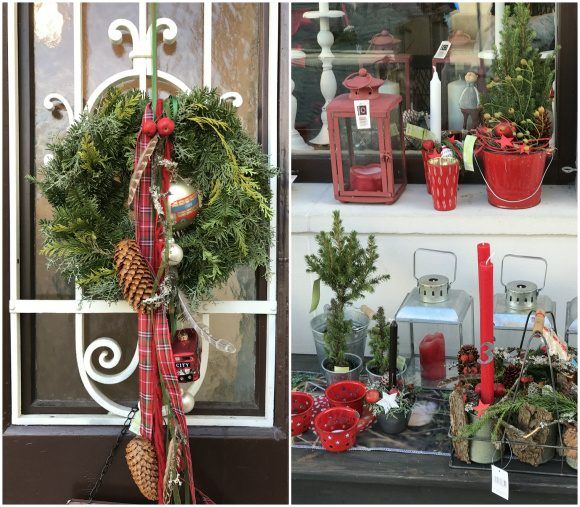 Plan your Visit to Coburg
For more information about what there is to see and do in Coburg, visit the Coburg Tourism website and follow them on Facebook. You can also find information to plan your holidays in Germany at the Germany Tourism Website.
From the UK you can reach Coburg via Nuremberg airport (1 hr 15 min drive), Frankfurt (2 hrs 50 mins drive) or Munich (2 hrs 50 mins drive) and we recommend hiring a car, which will enable you to easily visit all the castles and places of interest around Coburg.
Heather and Guy flew from Bristol to Frankfurt with bmi regional who fly up to three times daily between Bristol and Frankfurt. One way fares cost from £93 and as with all bmi flights, include a generous 23kg of hold luggage, a complimentary in-flight drink and breakfast snack, allocated seating and a speedy 30 minute check-in.
Where to stay in Coburg
Heather and Guy stayed at Hotel Villa Victoria in Coburg, which was the perfect place to spend a few days while exploring the town and the castles nearby. The accommodation is in a very pretty turn of the century villa, just outside the old town walls, with convenient parking outside for our hire car (although the spaces quickly filled up). In the villa are 12 rooms and ours was a most delightful suite with adjoining sitting room and view of the city gatehouse.
The house had been beautifully renovated and we had the use of a guest sitting room on the same floor, with a tea and coffee station on the landing. We especially enjoyed breakfast in the charmingly furnished ground floor room, with pretty floral china and lace tablecloths. Across the road is a more modern residence, and guests staying there can also have breakfast in the villa, but I would check when you book that you can have a room in the older house if possible.
Despite the name, you should be aware that Hotel Villa Victoria is more of a guest house than a hotel; for instance when we arrived mid afternoon there was no-one manning the reception and we had to call the owner who gave us instructions on how to find our key. When staying here be sure to let the owners know at what time you will be arriving and make arrangements accordingly.
Pin It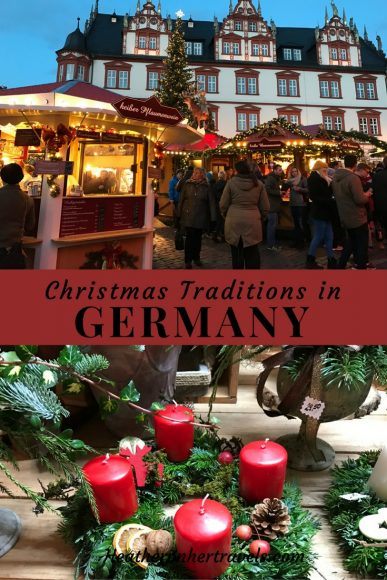 Thanks to German National Tourist Board who hosted* my visit to Coburg and to BMI Regional who covered my flight via Frankfurt.
* More info on my policies page
This article is originally published at Heatheronhertravels.com – Read the original article here
This article may contain affiliate links that provide commission on purchases you make at no extra cost to you. As an Amazon Associate I earn from qualifying purchases.