Our visit to Berlin zoo was not top of my agenda on our recent trip to Berlin. I had planned a cycle ride through the Tiergarten park to see the lovely Schloss Charlottenburg palace, but my daughter had other ideas.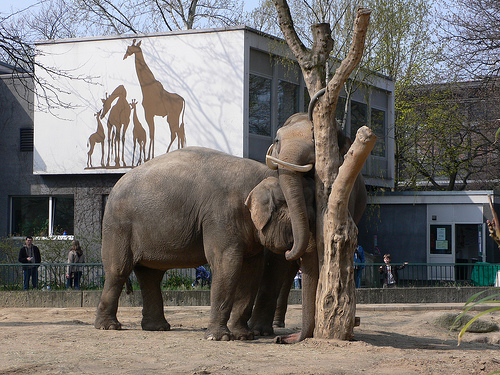 She was keen to see the zoo, although it may have been because she'd heard that it was right opposite the biggest shopping district in Berlin, on Kurfurstendamm. Anyhow, the holiday was about something for everyone, so we hopped on the No 100 bus outside the Reichstag which took us to the door.
In the end we only stayed around an hour or so, although if we'd had younger children rather than teens, we would probably have been there longer. The weather was good and the animals were out sunning themselves, but there was something a little dowdy and down at heel about this well-known Berlin landmark. I think that I've been spoiled by the fantastic Bristol Zoo Gardens, on my doorstep which has invested heavily over the last 15 years in upgrading it's animal enclosures.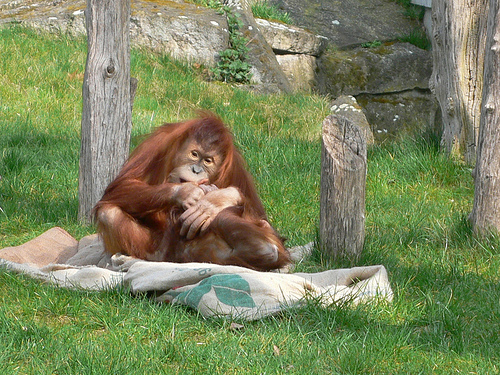 I found Berlin zoo to be rather old fashioned with enclosures built of concrete and not a lot of effort put into the general surroundings. Although we saw most of the animals, I left feeling rather uninspired and sad by it all. My friend Wendy couldn't wait to get out – having seen many of these animals in the wild, she didn't like to see them enclosed, although I think the girls did enjoy it.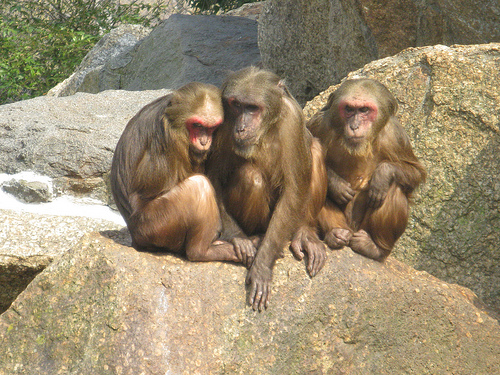 It reminded me of the way zoos were 20 years ago when just to see an elephant or a lion was a big thing. But things have moved on and these days, it's about creating an imaginative environment to show off the animals. These just looked plain bored. Some of the information displays I saw were frankly shoddy and I've seen higher standards on the walls of my childrens' classrooms. When we visited the loos I couldn't believe that I also had to pay to use one of three cramped and shabby cubicals, even after paying the entrance fee.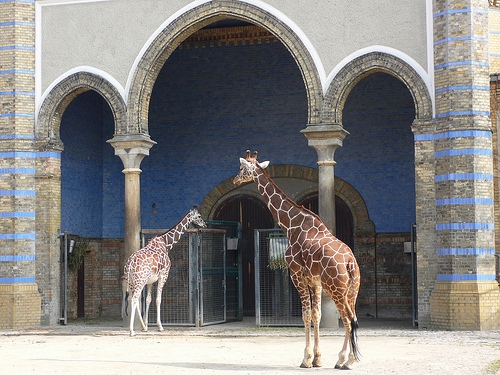 If you have young children who are thrilled by the sight of a lion or a zebra, then they may enjoy it, but otherwise I'd save your money. But if you're in Bristol with the family, then you'll find the fabulous Bristol zoo is well worth a visit.
Berlin Zoo website
Bristol Zoo website
Check for the best hotel prices in Berlin and book here.
You may also enjoy
Blue Glass reflections at Kaiser Wilhelm Memorial Church in Berlin
Eat on the street in Berlin
Our 36 hours in Berlin
See all my Berlin photos on Flickr


Read more travel articles at Travel Blog Home
Don't miss out – subscribe to Heather on her travels