Valletta in Malta is the smallest capital city in Europe, but has never had more to offer than it does this year, celebrating European Capital of Culture 2018. With a strong artistic ethos and filled with history inside and out, the city stands proud and welcomes millions of visitors every year. Our guest author Edward Lansink shares his local's tips on the best things to do in Valletta if you only have one day.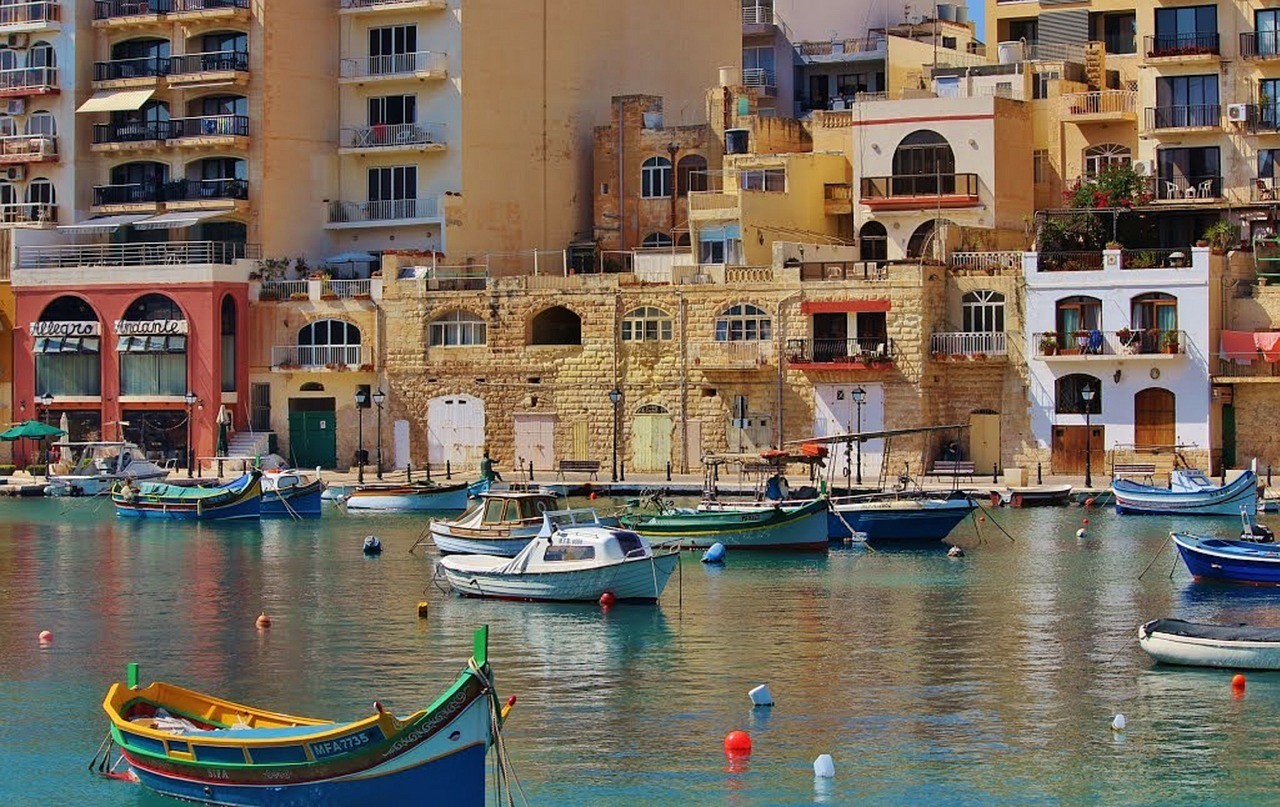 Although there's plenty in Valletta to fill several days of exploration, here are our suggestions on what to see in Valletta if you only have one day to spend in Malta's capital.
St. John's Co-Cathedral
Words cannot accurately describe the splendour and marvel of Valletta's most prestigious building. Like most historical buildings in the city, St. John's Co-Cathedral was built by the Knights of the Order of St. John and completed in 1577. Being a religious order, it was their most sacred building and after centuries of embellishments by several wealthy Knights the cathedral is a veritable treasure to Malta and a must-visit for anyone heading to Valletta.
With gilded interiors, marble floors and chapels, niches and altars, it is an example of high Baroque architecture at its best. Audio-visual guides are available in various languages, which is a must to get the most of your visit to the cathedral. Since it is such a popular attraction, it's best to go earlier in the morning to avoid the crowds.
The Manoel Theatre
On your one day in Valletta, The Manoel Theatre is a special place to visit. Looking rather unassuming from the outside and located in one of the dustier streets of the city, it's a very different story inside.
Built in 1732 by Grand Master Antonio Manoel de Vilhena of the Order of St John, the theatre is one of the oldest in Europe. It regularly shows all kinds of performing arts from plays to opera that range from the classical to the contemporary. Thanks to reservoirs that run beneath, the theatre boasts sensitive acoustics that are believed to allow back row audience members hear the conductor turning the pages of their music.
You may also enjoy: Things to do in Malta for a weekend break
Valletta in one day – Lascaris War Rooms
Malta's role during the Second World War will always be remembered for its brave defence against the Axis forces. Battered relentlessly, Malta was among the most ferociously bombed location during World War II.
The Lascaris War Rooms were the command centre of the Allied forces, being part of the British Empire. Hidden underground on the eastern side of Valletta, this was a top-secret bunker and the brains behind most operations carried out during the height of the conflict. It's also the location where General Eisenhower planned Operation Husky, the successful invasion of Sicily in 1943.
The Ops room still contains the maps, communication equipment, phones, and plotting tables. Audio guides in English are available, but the tour guides really bring the place to life recounting little stories that often escape the history books. The rooms are underneath the Upper Barrakka Gardens and so a visit to both on the same day is easily accomplished.
Fort St Elmo – National War Museum
The National War Museum in Valletta is hosted at Fort St Elmo and is an intriguing way to learn the history of this remarkable island. The exhibits have been cleverly put together to show weaponry of the island's rulers beginning with The Bronze Age going through to 2004 when Malta joined the European Union. There are plenty of highlights which include a Gloster Sea Gladiator N5520 FAITH, and Roosevelt's Jeep 'Husky' which was also used by Eisenhower during the Invasion of Sicily.
You may also enjoy: Enjoy the food and fireworks of a Maltese festa
Grand Harbour boat tour
Even if you only have one day in Malta, you should try to take a boat tour of the Grand Harbour. On a calm day, you can take a tour of the harbour in a traditional Dgħajsa. These boats used to ferry sailors to their ships when they were made from wood. In days gone by the harbour would be awash with these little boats. Now, only a handful survive and are sailed using a motor rather than an oar. You can take in the delights of the harbour riding these little, piloted boats.
Tours can be booked via A&S Water Taxis or if you feel like being spontaneous you can pick one up at the Three Cities Ferry stop at Vittoriosa Waterfront (Birgu) or Custom's House next to the Valletta Waterfront. The thirty-minute tour normally takes up to six passengers at a time. it is a great way to experience the harbour.
A local's tips for Valletta
Are you intrigued? Here are a few handy tips to keep in mind if you're looking to visit Valletta.
The central part of Valletta is pedestrianised, which makes it easy to go around on foot. With its small size, it will only take you 15 minutes to walk from City Gate to the furthest point at Fort St. Elmo.
There are no real "bad neighbourhoods" in Valletta and walking around at night is perfectly safe.
If you're looking to stay in Valletta itself, the area close to Hastings Garden is lovely, as is the eastern flank of Valletta, between the Upper and Lower Barrakka Gardens. The area around Carmelite Church is also highly sought after.
Food
There's no shortage of eateries in Valletta and although generally speaking the standards are high, these are a few places I recommend you try:
Street food:
Champs Pastizzeria – The most common type of street food like pastizzi can be sampled here. (155, Triq Melita)
Is-Suq tal-Belt – Renovated food market building that now serves a variety of snacks and food, including local flavours. (Triq il-Merkanti, behind the President's Palace)
Lunch:
Nenu the Artisan Baker for genuine Maltese food (143 St. Dominic Street)
Da Pippo Trattoria – A variety of Mediterranean dishes served to your liking. (16, Triq Melita)
Café Jubilee – Mediterranean but also a few Maltese dishes. Quirky little café – very unique concept. (125, St. Lucia Street)
 Coffee:
Grab a table at the terrace of Caffe Cordina. Great location, great coffee (244, Republic Street)
Dinner:
Guze Bistro – Fine dining at its best in Valletta. One of my favourite restaurants. (22, Old Bakery Street)
Palazzo Preca – Specialises in fresh local seafood (54, Strait Street)
Where to stay in Valletta
If you're looking for a hotel in Valletta, here are a few suggestions:
• Grand Hotel Excelsior – 5-Star hotel, located a 5-minute walk away by the harbourside.
• Hotel Phoenicia – 5-Star hotel, recently renovated and high standard. Located across the square from City Gate
• Casa Ellul – Luxury boutique hotel in a quiet part of Valletta
• Palazzo Consiglia – Unique, luxury boutique hotel inside the city's walls
• Ursulino – A more modern, boutique hotel in a nice part of the city.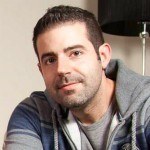 Author Bio
Edward Lansink is the founder and editor of Malta Uncovered, a travel and tourism guide for curious travellers looking to discover Malta. He is also the author of the travel guide Valletta: An Insider's Guide to Malta's Capital and offers personal recommendations based on local knowledge for staying in Valletta.
Pin It
This article is originally published at Heatheronhertravels.com – Read the original article here