March 16, 2014 by Heather Cowper
Filed under Accommodation, Copenhagen, Denmark, Eating and drinking, Europe, featured, Hotels, Leisure, Museums, video
In a city like Copenhagen that's awash with cool Scandinavian design, the Andersen Hotel manages to combine colourful and trendy decor with a warm welcome and above-and-beyond service. We stayed at the Andersen Hotel for a weekend break in February and found it was ideally located for seeing the sights of Copenhagen and convenient for getting to and from the airport.
But don't be surprised if you pass a shop window full of sex-toys and fishnet body-stockings as you walk the short distance from the Central Station to the hotel, or head to the Kødbyen meat packing district nearby to try out one of the excellent restaurants. Vesterbro, where the Andersen Hotel is located, is the red light district of Copenhagen but also a mixed neighbourhood with bars, restaurants and designer boutiques that's known for its nightlife scene. In liberal Copenhagen everyone takes these things in their stride.
I hope you enjoy the video below about the Andersen Hotel in Copenhagen
If you can't see the video above of Andersen Hotel, Copenhagen view it on my blog here or on YouTube here
Download the Andersen Hotel, Copenhagen Video
Subscribe to all my videos in I-tunes
If you enjoyed this video, check out the others in my Video archive
Walking in from the street, the large reception area felt instantly cosy, with a quirky round fire burning on the wall and the chess sets laid out for a game, under the oversized pink and purple lamp shades. Candles glowed in the purple glass holders and a freshly brewed coffee was available on request. If you're downstairs between 5 and 6pm you'll be offered a glass of wine on the house, which in pricy Copenhagen is much appreciated by thirsty guests. Just around the corner from the hotel is the Mikkeller micro-brewery and bar where you can taste Copenhagen brewed ales with live music.
Our Amazing Junior Suite on the third floor was decorated in a Mermaid colour scheme which the hotel describes as "vibrant aqua's, turquoise and lime colours on a graphic earth ground base in magical harmony" and it was good to be transported to the vibrant tropics and away from the grey February day. All the room names have superlatives here; the Standard rooms are Cool; the Deluxe rooms are Brilliant; the Superior rooms are Wonderful  and we were hopeful they'd live up to their name.
Since we had the largest style of room, our Amazing Junior suite had a spacious sitting area with a turquoise velvet sofa, a little glass coffee table just big enough to rest a couple of wine glasses and a flat screen TV that swung round to be viewed either from the sofa or the bed. There was a shaggy green rug on the light wood flooring and a mural on the wall stacking the names of other places you might want to visit on your travels; Oslo, Riga and Stockholm among them. As my laptop is my constant companion, I was pleased to find that there was free, fast wifi throughout the hotel and in our bedroom.
There was enough storage in the single wardrobe for a couple on a weekend break to hang their party clothes and next to it was a fridge and safe with a clear perspex 'mini-bar' perched on top with some individual wine bottles and snacks to purchase. The bed was super-comfy, with a soft and fluffy duvet which we squirted liberally with the sleep spray provided and drifted off in a cloud of lavender. Our room was on the corner of the building overlooking the street, so the sound of voices drifted up to us late at night and in the early morning we were awoken by the clattering of service lorries. If you are a light sleeper like me and not so much of a party animal, I would probably ask for a room that overlooks the internal courtyard rather than the street.
The equally colourful turquoise bathroom featured a Phillip Stark bathroom suite with a large rectangular sink, well-lit mirror and hairdryer on the wall. While most of the rooms have a walk-in shower, our Junior Suite had a bath with powerful shower above, which we had the option of sharing with the Andersen Hotel rubber duck. Surrounded by so many local design names I was surprised that the neroli and cedar toiletries were from the Green Park range by English company Molton Brown, but then the hotel also uses Designer's Guild furnishings so perhaps there's an Anglophile thing going on.
I had a snoop around some of the other rooms to see how they compared to our Junior Suite and was impressed that even the smaller rooms had the same levels of design and comfort, all slightly different while incorporating the turquoise "Mermaid" colour scheme or the fuschia and purple "Princess" scheme that's found in the lobby. Take a look below at my photo of some of the other bedrooms.
Breakfast was served downstairs in the dining area which was partitioned off with a curtain during the day when not in use. The same pink and purple Princess colour scheme extended to the breakfast room, with wood and chrome cafe tables and perspex throne chairs which were surprisingly comfortable despite looking like something out of a Disney film.
There was an excellent spread, although the hotel does not serve hot dishes at breakfast and the nearest you'll get is a warm boiled egg in a basket. Even so we found plenty to sustain us for a day's sightseeing in Copenhagen, from dense grainy Danish bread wrapped in a napkin, cubes of local cheese to be sliced thinly with a wire cutter, miniature pastries and muesli with little bowls filled with nuts, seeds and dried fruit to sprinkle on top. Being Denmark you could wash it all down with beetroot and carrot juice, an unusual tea with a names like Jade Wings or Green Mint from the colourful Osterlandsk tins, or even a warming nip Gamel Dansk liquor.
Throughout our three night stay we found that the staff were extremely helpful with plentiful suggestions and recommendations, going out of their way to get us the information we needed and to look things up on the internet.  When I asked for some suggestions from the lovely receptionist, Anne Mette on romantic places to go in Copenhagen, she provided me with a whole printed list of suggestions on our return to the hotel, having researched it for us while we were out. The staff at Andersen Hotel seemed to be recruited for their warm and helpful personalities and nothing was too much trouble.
Extending this customer friendly approach, the hotel offers a Concept 24 option which can be requested when you book, and allows you to keep your room for a full 24 hours from your check in time. Around 60% of the guests take advantage of this option, as we did, which meant that having arrived in the evening, we could check out later in the day, allowing us to keep our room until the afternoon before heading off to the airport.
Andersen Hotel is ideal for….
Couples, groups of friends, leisure travellers and even business travellers who want a conveniently located base in Copenhagen for sightseeing, eating out and nightlife. We loved the friendly service, trendy decor, delicious breakfast and the free glass of happy hour wine.
Andersen Hotel may not be for you if….
You have young children or are easily offended by the red light aspects of the Vesterbro neighbourhood, or want a hotel that has a restaurant or wide range of facilities such as spa or gym.
Thanks to Andersen Hotel who provided a complimentary weekend stay for Heather and Guy.
Andersen Boutique Hotel, Helgolandsgade 12, DK- 1653 Copenhagen V. Reservations: booking@andersen-hotel.dk Tel: +45 3331 4344

For more information, reservation and prices visit the Andersen Hotel website. At time of writing typical room rates seen on the website for a weekend stay for 2 people with breakfast were; Standard rooms: 1445DKr – 1695 DKr , Deluxe Rooms: 1645 DKr -1895 DKr , Superior Rooms: 1725 DKr – 2025 DKr, Junior Suite: 2025 DKr – 2325 DKr
What else did we enjoy in Vesterbro?
On our first evening we took a short walk from Andersen Hotel to the Kødbyen or Meat-Packing district that sits within the Vesterbro neighbourhood. It was dark so we didn't really see a lot of the many bars and cafes in this area, but we loved Bio Mio, an organic brasserie-style cafe with a very friendly, relaxed atmosphere, ideal for groups of friends.
Bio Mio Organic Restaurant
If we'd had more time we would have liked to also try out Kodbyens Fiskebar which specialises in fish and seafood with good wines in an informal setting and Mikkeller, a bar and micro-brewery just round the corner from the hotel, which has 20+ ales on tap from Copenhagen and around the world.
Claus Meyer deli
At the far end of Vesterbro bordering the more upmarket Frederiksberg we had lunch on our last day at the Meyers Deli which servers delicious light dishes and Smørrebrød, where you'll be tempted by all the other Claus Meyer juices, jams and preserves as well as some fresh dishes to take away.
Museum of Copenhagen
At the Museum of Copenhagen which we passed by chance, we had a look around the ground floor exhibitions which change regularly and were currently on the theme of immigration and Becoming a Copenhagener. Upstairs we enjoyed an exhibition on the theme of the many different kinds of love, which incorporated the writings and possessions of Copenhagen philosopher and writer Soren Kierkegaard.
Ny Carlsberg Glyptotek
Only a 10 minute walk from the Andersen Hotel, right opposite Tivoli Gardens we loved the sculpture museum and art gallery of Ny Carlsberg Glyptotek, built to house the impressive collection of brewing magnate Carl Jacobsen which includes plenty of Impressionist paintings that you'll recognise.
More information for visiting Copenhagen
While in Copenhagen we enjoyed a gastro-cruise as part of the Copenhagen Cooking festival, one of the biggest food festival in Northern Europe which takes place in August and February. The festival showcases the best of Danish and Nordic Cuisine  with special events throughout the month of February that combine artistic, musical and gastronomic experiences hosted by different restaurant and venues around Copenhagen.  Look out for the summer edition of the Copenhagen Cooking festival in August. Read about our gastro-cruise here.
We used the Copenhagen Card during our stay for free public transport by bus, train and metro as well as free admission to 75 museums and attractions. The Copenhagen Card costs are; 24 hrs – 299 DKr Adult, 159 DKr Child; 48 hrs – 449 DKr Adult, 199 DKr Child; 72 hrs –  529 DKr Adult, 239 DKr Child. We used the card to get free entry to many of the sights we visited on this and previous visits such as Ny Carlsberg Typtotek, Rosenborg Slot, The Museum of Copenhagen, The Harbour Cruise and Tivoli Gardens as well as for getting around on the metro and train.
For more information about visiting Copenhagen, see the Visit Copenhagen official Tourism website. Thanks to Wonderful Copenhagen who hosted our weekend visit to Copenhagen.
This article by Heather Cowper is originally published at Heatheronhertravels.com - Read the original article here
You'll also find our sister blog with tips on how to build a successful travel blog at My Blogging Journey
In this guest post, Oneika Raymond reviews the Inspira Santa Marta Hotel in Lisbon where she spent a long weekend soaking up the atmosphere and colour of Portugal's capital, as well as the fragrance of pasteis de nata from the local bakeries.
These days, my hotel experience can make or break a trip. I am not a traveller who is content with just having a place to sleep. Quality and comfort are of the utmost importance when I am looking for a place to lay my head away from home, and why shouldn't it be? Location also plays a large role for me, especially when I am in a destination for only a short amount of time. I mean, who wants an interminable commute back to a hotel after a long day of sightseeing?
With all this in mind, I enjoyed my recent hotel stay in Lisbon. Needing a respite from dreary, cloud-filled London last month, my boyfriend and I booked tickets for a weekend trip to Portugal's capital. After my three visits to this wonderful city, I am hooked: Lisbon is amazing. The streets are alive with hustle and bustle, vibrant with colour, and fragrant with the smell of the bakeries selling pasteis de nata on every corner.
All this activity was just a stone's throw away from our homebase, the Inspira Santa Marta hotel. Located right near the end of the tree-lined Avenida de Liberdade, one of the city's most important avenues, we were very centrally located.
Lisbon is one of Western Europe's most underrated capital cities, and from the superbly located Inspira Santa Marta we were able to explore mostly on foot. We were a fifteen minute walk from the Praça do Commercio (Lisbon's grand main square) and the Rossio train station, from which one can hop a train to nearby attractions like Sintra.
Many restaurants serving seafood dishes and traditional Portuguese dishes like bacalhau were within a five minute walk. If you don't mind a longer walk or a metro ride, I highly recommend making a stop at Cervejaria Ramiro, where we had a spectacular meal of prawns, clams, and parma ham.
But more about the hotel itself. After a 15 minute taxi ride from the airport, we arrived late on a Friday night and were greeted warmly by the people at the reception who speedily checked us in. The design of the Inspira Santa Marta is clean and modern, which contrasts sharply with the charming, old world architecture just beyond its doors. The lobby and the common areas have an open plan that make you feel as though you are outside when you are really not; on sunny days the main atrium is flooded with light.
The Inspira promotes a sustainability concept, most evident in the room we were given for the duration of our stay. Our room, on the fourth floor, was efficiently, almost spartanly, furnished. It was a lovely room, meticulously tidy, although, in drawing back the curtain from the window, we were disappointed that we didn't have a view. In an effort to reduce waste, the complimentary water in our room and toiletries in the washroom were all in refillable screw-top vials and pump bottles, topped up every day by housekeeping. The floor is bare, surely uncarpeted so as to eliminate the wasteful energy emitted by a vacuum cleaner. In the same spirit, the lighting in the room is very dim; while it may be too dim for some, it did lend a romantic air to the room.
The room also has a very open plan, which, while nice, may present a few issues. At first, the washroom appeared to have no door on it, but then I came to realize that the panel of the closet located just adjacent was meant to be slid over and used as a door for the washroom. This was not a problem; in fact I thought that this was a pretty nifty idea. However, the wall that separated the bedroom from the washroom was designed in such a way that it left a sizeable gap, which meant that water from the shower was able to seep out into the room. I also noticed that this wall was fairly sheer, to the point where I could very clearly see the outline of my boyfriend as he took a shower. This lack of privacy may be a problem for people sharing a room who do not know each other intimately.
The breakfast is hearty, with an assortment of fresh pastries and fruit to sate even the largest appetite (be sure to eat the croissants — they are fantastic!). There is an assortment of teas and fresh juices (in refillable glass bottles, of course), and coffee can be ordered from the many waiting staff milling about the breakfast area, a smart restaurant-type deal found on the ground floor of the hotel. Additionally, there is a station where eggs are made to order. The hotel is also equipped with a small spa area where I was treated to a relaxing hour-long massage by a very capable therapist.
Our recommendation
All things considered, the Inspira Santa Marta was a great base for our weekend jaunt to Lisbon: clean, pleasingly decorated, and extremely well located. It is also great value for money: a room for two including breakfast will run you under 115 GBP (and should you opt to grab breakfast at one of the numerous bakeries in the area instead of the hotel, a room can be had at under 95 GBP).
Hotel Inspira Santa Marta , R. de Santa Marta 48, 1150-297 Lisboa, Portugal Tel: +351 210 440 900
Reservation enquiries email: reservas.ismh@inspirahotels.com
You can also follow Inspira Hotels on Twitter: @Inspira_Hotels, on Facebook and on Google+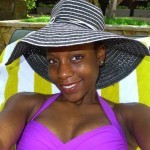 Oneika Raymond is a serial expat and travel junkie who has travelled to over 60 countries on 6 continents and manages to balance long term travel with a full time career. Oneika writes at Oneika the Traveller and you can also connect with her on her Facebook page and on Twitter @OneikaTraveller
Many thanks to Hotel Inspira Santa Marta, who hosted Oneika's stay at the hotel.
More articles from Oneika's trip to Lisbon
Portugal: A day trip to Sintra
Portugal: A morning stroll in Lisbon
Portuguese Pastries: Bad for the waistline, good for the soul
This article is published at Heatheronhertravels.com - Read the original article here.
You'll also find our sister blog with tips on how to build a successful travel blog at My Blogging Journey
 Don't miss out – subscribe to Heather on her travels
I recently had an unpleasant encounter with hotel cancellation fees that will make me think carefully in the future how I go about booking any hotel stays.
The story went like this. A friend who lives abroad arranged to meet me for a long weekend – it was to be spent in a nice hotel where we could do some walking and visit some lovely gardens, a break for us both the relax and unwind. I did some research and selected a Country House Hotel with stylish rooms, great food and attractive grounds, rang them to establish their availability and made the booking, thinking not much more about it other than to look forward to my short break.
A week after I made the booking, unforseen event meant my friend could no longer join me so I rang to cancel the hotel reservation. I discovered that despite the booking havng been made only a week previously, I was now into a 7 day cancellation period which meant that I was liable for the whole amount, over £600, if the rooms were not re-let. While this seemed somewhat steep, the hotel referred me to the cancellation policy that they had sent with my confirmation e-mail, which stated that cancellations made within 14 days of the arrival date were liable to be charged at 50% of the room rate and within 7 days at 100% of the room rate.
The trouble with these terms is that they hit those booking at the last minute particularly hard. I could have made the booking 6 months ago, and taken the rooms out of circulation until just before the 14 day notice period and then cancelled them without any penalty. But by booking close to the date and keeping them reserved for only a few days, I was now liable for the full amount. In the end, the hotel was able to sell one of the two rooms I had booked and were able to rebook the scond room for a later date which I am still hoping to use and enjoy that restful country hotel weekend. Nevertheless, I found the whole episode rather stressful, so here are my suggestions for how to avoid hotel cancellation charges that force you to pay for a hotel stay that you are unable to use;
 Check the hotel cancellation policy before you book
If, like me, you spend some time researching the best hotel to stay, make sure your research includes a check on the hotel cancellation policy. If the hotel is being transparent, this should be given somewhere on their website, although you may have to hunt around for it. If the hotel is being less honest with their customers, you may not find a cancellation policy on the website,or it may only become obvious when you  have completed the booking. In this case you should ask the hotel for their cancellation policy, when you ring or e-mail to check availability. I believe that if more customers made it clear that the cancellation policy could be a factor in their booking then hotels would be forced to be up front about their cancellation policy and more favourable to the customer.
My research on a few hotel websites led me to conclude that many hotels accept cancellations without penalty up to 24 hrs before the arrival date and that the policy of making a charge for cancellation within 14 days was exceptional. I also found that the smaller the hotel the more likely they are to require a long notice period for cancellation.
Take extra care over hotel cancellation policies when making bookings at short notice.
It may seem like a great idea to make a booking at the last minute for some instant sunshine or relaxation, but this is the time when a change of plan will leave you with the highest cancellation charges. While some hotels will accept cancellations up to 24 hours before, others like the one I chose will penalise you for a cancellation, even if the room has only been out of circulation for a few days.
If you book far ahead, review your plans before the cancellation period cuts in
If you've made a hotel booking well in advance, it's worth making a note of the required cancellation period and reviewing your plans before that time. If you know that the hotel requires a 14 day cancellation period, then perhaps make a note in your diary 3 weeks before to check that your plans are still the same, and give you the opportunity to cancel without charge.
Compare your options when booking through online hotel websites
Once I have decided to book a particular hotel, I often shop around using a hotel comparison website such as Hotels Combined, which makes it easy to compare the price of a hotel room through different hotel booking websites. The best hotel booking engines also make it easy to check the hotel cancellation policy of the hotel that you're interested in, as this is normally shown clearly on the booking page, even if it is not obvious from the hotel website. However, beware of banners that proclaim 'Free Cancellation' as this may only mean that you will not be charged if you cancel before the stated notice period, or that the hotel booking site itself will not levy an extra charge on top of the hotel's own cancellation charge. And while you're using a hotel booking site, make sure that you check the small print to ensure that they will not add an additional cancellation charge of their own on top of the hotel's.
If you have to cancel at short notice
If plans change and you have to cancel, you will hopefully be aware in advance what charges you are likely to be faced with. Make sure that you treat the hotel with consideration and give them as much notice as possible if you need to cancel, and explain any unfortunate circumstances that may make them more sympathetic. If faced with a cancellation charge, request that they try to re-let the room to avoid charging you for it. If the room is not re-let then you may also request that they rebook the room for a different date which many hotels will do with no cancellation charge.
So I hope by making yourself aware of Hotel Cancellation Policies you'll be able to enjoy a lovely time in your chosen hotel and avoid any stress, not to mention steep Hotel Cancellation charges.
Photos: The hotel rooms featured in the photos above are lovely hotels that I have stayed in and reviewed that only charge for cancellation within 1-2 days of arrival.
Some great hotels with favourable cancellation policies
Review of Fawsley Hall, Northamptonshire – Compare prices with Hotels Combined
Review of Circus Hotel, Berlin – Compare prices with Hotels Combined
Review of Menzies Welcombe Hotel, Stratford-upon-Avon - Compare prices with Hotels Combined
This article is originally published at Heatheronhertravels.com - Read more travel articles at Travel Blog Home
You'll also find our sister blog with tips on how to build a successful travel blog at My Blogging Journey
 Don't miss out – subscribe to Heather on her travels