It's always a pleasure to jet off for a short break from my local airport in Bristol and we recently spent 3 days in Munich, taking advantage of the direct flights with Flybmi. I'd visited a few years ago in winter, but this time I enjoyed a different side to Munich as it comes to life in the springtime, with the weather warming up and everyone moving outdoors to the parks and biergarten.
This trip was to discover some of the Hidden Treasures in the places Flybmi fly to, since Munich Airport is one of their main hubs with flights not only to Bristol but many other European destinations. To help you plan your weekend I've put together a Munich 3 day itinerary with all the cool things to do in Munich that we enjoyed.
You may also enjoy: A taste of delicious food in Munich – where and what to eat
Arriving at Munich Airport
If you fly into Munich Airport as we did with Fly BMI from Bristol, you'll be in for a 5 star experience. The facilities here are first class and there's everything you need to get your short break off to a great start. If you're not in a rush it's worth taking a little time to look around, as the airport has lots on offer that is enjoyed by locals as well as those flying through. When you come out into arrivals, turn left for the Bayern Lounge and cafe, with an interactive screen that gives you information on all the things to do around Munich. For families or those who like to see the planes come and go, there's an observation deck with the cute Cloud 7 coffee shop which is modeled on a retro plane interior.
We took time to look at the art gallery space, which when we passed through was showing "Hope is Maybe", an exhibition reflecting on the lives of refugees and asylum seekers. There are a wide range of restaurants in the upstairs food court and many of the restaurant concepts are unique to Munich Airport.
We especially liked the SportsAlm restaurant which is designed to mimic a mountain ski restaurant. There's a cute cable car with just enough room to seat two people and in sunny weather you can sit on a deckchair outside and soak up the sun as if you'd just stopped for a bite to eat on the ski slopes.
Looking for a hotel near Munich Airport? Check out the best prices here
Getting from Munich airport to the city centre
There are a few options to get you from Munich Airport into the city centre and the one that seems most straightforward is the train. From the airport concourse you go straight down into the train station and take the S8 train which stops at Marienplatz and other train stations in the centre of the city. An alternative is the S1 train which takes a different route and takes a little longer to Marienplatz. You can buy your ticket from the ticket machine on the station platform with cash or card – the cost for a single journey is €11.60. If you are planning to make other journeys that day you may wish to buy a day pass which is €13. The train goes every 20 minutes and the journey is around 40 mins. More info: Munich Airport Website
Another option is the Lufthansa Airport Bus which runs every 15 minutes and offers a non-stop service to the city centre. You can use the bus no matter what airline you fly with. Single tickets €10.50 Return €17
Stay at Hotel Cortiina
If you arrive on Fly BMI's early morning flight as we did you'll have the whole day ahead of you and can just leave your luggage at your hotel and get out to enjoy the city. We stayed at a gorgeous boutique hotel in Munich – Hotel Cortiina which is located very centrally just 5 minutes walk from Marienplatz. It's in an unassuming road that has a few interesting indie shops like the gift shop opposite that sells dachshund gifts and another devoted to Cuban cigars.
Although we were too early to check in, the friendly staff were only too happy for us to leave our cases to we could get out and about in the city. What a treat we found once we did check in after lunch – the hotel is inspired by Italian style blended with subtle Asian elements – it's actually a Feng Shui hotel. Turns out that one of the owners is an architect and designer which shows in the clean lines combined with the use of rich patterns and textures, adding up to a warm and elegant look.
Our bathroom was wall to ceiling marble, with a powerful walk in shower and a waxed paper door screen, echoing a Japanese style. The 4th floor room where we stayed was in an apartment annex next to the main hotel entrance, which had its own doorway from the street. We had breakfast in the Grapes Weinbar next to reception, which served an exceptional breakfast, beautifully presented on a long table. I'm still dreaming about that breakfast which had such a wide range of delicious things to try, from the hot dish of Turkish eggs, to the local artisan cheeses, to the freshly squeezed orange juice, outstanding coffee and array of nuts and seeds to sprinkle on your fruit or muesli.
There was a small internal courtyard to sit on sunny days which led through to a well equipped gym, and once breakfast is over, the Grapes Weinbar becomes an all day cafe and evening winebar, serving light dishes, wine and other drinks. We loved the impeccable sense of style and very professional and friendly service at Hotel Cortiina, which is part of a small group of hotels and restaurants, such as Bar Centrale across the road and Buffet Kass Bar nearby, both of which we tried.
More info | Hotel Cortiina Website | Instagram | Facebook
Lunch at Bar Centrale
Once we had dropped our bags at Hotel Cortiina, we popped across the road for lunch at Bar Centrale, which is part of the same hotel and restaurant family. This unassuming bar has a stylish Italian atmosphere as if we were in the backstreets of Rome, with chatter and menus in Italian (although of course they switch effortlessly into English) . We squashed into the informal seating at the back room of the bar and ordered from the short blackboard menu that was presented to us. It was all pasta dishes and I tucked into my seafood linguine with a wine sauce and generous serving of shelled giant prawns. The coffee there was fantastic too.
More Info | Bar Centrale Website |Ledererstraße 23 80331 Munich | Facebook
A wander around Marienplatz and the old centre
On arrival day I always like to wander the neighbourhood around my hotel and get my bearings, just soaking up the atmosphere and seeing some of the centrally located sights. As Marienplatz was so close to our hotel, we started at this tourist hub and heart of the old town in Munich. It was definitely a place for people watching, bordered on one side by the imposing Gothic Neue Rathaus or New Town Hall which was constructed at the turn of the century. You can climb the tower of the Rathaus and look down over the town, although the more popular option is to look back on the Rathaus from St Peter's Church Tower opposite. The favourite thing to do here is to gather at 11am, 12pm or 5pm when the painted figures at the top of the clock tower come to life and turn around to the sounds of the glockenspiel.
More info | Marienplatz on Munich tourism website 
Climb St Peter's Church tower for views over the city
If you have time and the weather is good, this might be the time to climb up the Church tower of St Peter's church and look down on the square from the top, to get the best known photos of Marienplatz. Although it's a steep climb and the wooden stairway is narrow in places, it's not as claustrophobic as some towers I've climbed, as there are regular landings where you can pass those coming up or down. Once at the top, you can walk all around the platform, although be warned that it does get busy at times as the crowd shuffles around the perimeter waiting turns to get the best photo.
More info | St Peter's Church on Munich tourism website | Cost €3
Where to eat in Munich on Friday evening
If you've arrived on the Friday as we did, you might be thinking about where to eat – perhaps somewhere that's fun but informal. Here are a few suggestions, depending on what style of food you like.
Grapes Weinbar
For food that's light and elegant, with a well chosen glass of wine, you'll enjoy Grapes Weinbar which was within our Hotel Cortiina, but run as an independent enterprise, although part of the same family. There are small plates for nibbles and bistro style dishes such as smoked trout filet, beef tartare, terrines and sorbets and if the weather is fine there's a small terrace at the back and they open the windows wide onto the street.
More info | Grapes Weinbar Website | Facebook | Instagram | Ledererstraße 8, 80331 Munich
Hofbräuhaus: The traditional beerhall of Munich
If you fancy something that's uncompromisingly Bavarian, you could head to the Hofbräuhaus (close to Hotel Cortiina). It's a huge beer hall with many different rooms and a large beer garden at the back and although it's definitely a tourist haunt, it's also fun to mingle with the old boys in their Lederhosen. Because it's so big, there always seems to be space to squeeze in somewhere and the atmosphere is very jolly, especially when they have the Bavarian band playing.
If you want to explore Munich's beer scene check out this Night City Walking tour of Munich with beer
More info | Hofbräuhaus website | Twitter | Instagram | Facebook | Platzl 9, 80331 Munich
Haxnbauer : Hearty German fare
Also close by is Haxnbauer, another well known spot for hearty Bavarian food, especially if you are a big meat eater. I've eaten there on a previous visit and it's known for the huge pork knuckles that you can see roasting on the spit in the window. The restaurant is large, busy and informal with a fun atmosphere, although not the ideal choice for vegetarians – read about my previous visit here
More info | Haxnbauer Website | Sparkassenstraße 6, 80331 Munich
Our Day 2 Itinerary –  Saturday
Saturday Morning – Viktualienmarkt – Visit the Munich food market
Saturday morning is a great time to visit Munich's main outdoor food market, the Viktualienmarkt which is very close to Marienplatz. Here you'll find open-air stalls selling fruit, veg and other food products as well as cafes dotted around the market. The biergarten area under the chestnut trees is a good place to eat some of the local produce you may have bought in the market as a picnic, so long as you buy a drink. The Maypole provides a focal point at the heart of the market and is decorated with figures that indicate different trades that you might find nearby in the city.
The market was moved to this square in 1807 after outgrowing its previous location in Marienplatz. In addition to the open air stalls there are smaller shops around the perimeter selling meat and sausages, including the famous Bavarian white sausage. While we were there in May, piles of white asparagus were being sold on all the stalls together with globe artichokes and we tried both of these at dinner. The market stalls are a good indicator of what's currently in season and at its most delicious, that you should look out for on restaurant menus.
More info | Viktualienmarkt on Munich Tourism website
Saturday Lunch at the Hofgarten
Our Saturday wanderings around Munich brought us to the Hofgarten, a large formal garden with fountains, parterres and a central pavilion. When the sun's shining it's a pretty place to wander or sit and soak up the sun on one of the many benches that line the paths. The garden was formerly the court garden of The Residenz, and the private space for the Wittelsbach rulers of Bavaria and it is bounded by colonnades on one side.
On the gravel terrace you'll see people playing bowls and there's a large biergarten and restaurant terrace which is an extension of the Tambosi restaurant at one corner of the garden. As the weather was beautiful, we decided to have lunch here al fresco, with a prime view of the gardens, cyclists and people passing by. The menu was Italian inspired with pizza and pasta but we enjoyed our colourful salads served with fresh bread and beer. As you might expect, you do pay a bit of a premium for such a prime location but it's very stylish in pretty surroundings. For those on a budget I'd recommend bringing a picnic to eat on the grassy lawns of the Hofgarten or just have a beer rather than a meal. More info | Tambosi Website
Saturday Afternoon – visit a museum or gallery
The Residenz Munich
Saturday afternoon is a good time to explore the cultural delights of Munich, where you have endless museums and galleries to choose from. One of the highlights is the Residenz, a huge complex of buildings and courtyards which was the residence over the centuries for the Wittelsbach family who ruled Bavaria. Walking through the endless suites of rooms, each added by a different generation of rulers, the amount of opulent gilt, decoration and general magnificence sometimes felt overwhelming.
The highlights for me were the Grotto courtyard with statues, shells and crystals creating an ornamental pavilion encrusted with decoration at one end of the courtyard. The magnificent Antiquarium hall was created in the 16th century as a place to exhibit the collection of Duke Albrecht V and the dais at one end was also used as a dining area for the rulers on ceremonial occasions. It's also a popular spot for wedding photos as we discovered when a bride and groom arrived to have their photos taken.
At the end of the tour you'll visit the Treasury which houses the crown jewels and precious religious jewels belonging to the rulers of Bavaria. Each generation of rulers would commission new and beautiful objects of gold, silver and jewels often used for religious devotion, like the spectacular St George and the Dragon reliquary, that was made in the 16th century and said to house a relic of St George himself.
More info | Residenz Munich website
Modern art at Pinakothek der Moderne
The Residenz will take at least a couple of hours to look around, but if your tastes lean more towards contemporary art, then head for the Pinakothek der Moderne which we also visited. This gallery is one of a group of Pinakothek art museums, that include impressionists and old masters, collected over the centuries by the ruling Bavarian families. The collections of the Alte Pinakothek, Neue Pinakothek and Pinakothek der Moderne are in separate buildings but all close together, although unless you are a complete art devotee, I'd pick just one that takes your fancy to visit.
If you want to get an easy overview of all the sights in Munich, check out this Hop on Hop off bus tour of Munich
Our choice was the contemporary art collections at Pinakothek der Moderne with artworks from the 20th and 21st centuries – we saw Picasso, Kandinsky, Delauney and Dali as well as a special exhibition of the works of Paul Klee, who was part of the Bauhaus movement of the 1920s. The building itself is very sculptural with an open atrium and central glazed dome.
More info | Pinakothek der Moderne
If you're not really in the mood for culture and the weather is fine, you might just like to linger at the Hofgarten, with plenty of benches along the gravel paths and by the fountains.
Another great alternative would be to take the train to see the Nymphenberg Palace, which was the summer residence of the rulers of Bavaria, and includes a porcelain museum. The palace is fronted by a formal lake and set in landscaped gardens making it perfect for a visit in summer.
Dinner on Saturday Evening in Munich
For an excellent dinner on Saturday night we can recommend Bar Buffet Kull, which was close to Hotel Cortiina where we stayed and part of the same family of restaurants and hotels. This is Munich's rather stylish answer to the classic French Bistro, with red checked table cloths and tables packed closely together. The dishes are simply prepared and presented – I tried a delicious pan-fried wild salmon with the sweet white asparagus that was in season with melted butter.
They do a delicious tuna tartare which is apparently one of their signature dishes and was presented to us as a starter and I also enjoyed my Aperol sour aperitif, a popular local alternative to the Aperol spritz that has migrated everywhere from northern Italy. The restaurant is very popular and the kind of neighbourhood place that you'd want to come back to again and again, so it's worth asking your hotel to reserve you a table. Although the food is uncomplicated, the menu is at the higher end of the price scale and the place seemed to attract an elegant older crowd – restaurants in Munich are generally not cheap once you move away from the beer and pretzels!
More info |Buffet Bar Kull Website
As an alternative for a nice dinner on Saturday night, you might like to try Brenner Grill (Maximilianstraße 15) which is also part of the same restaurant family and is close to the Residenz. It's a large bar and brasserie with a stylish atmosphere and outdoor terrace. Much of the fish and meat is prepared over a charcoal grill but there are good veggie options too – we didn't eat here but thought it looked very nice.
Another great option if you are looking for somewhere atmospheric for drinks would be Die Goldene Bar which is at the back of Haus der Kunst and has a terrace overlooking the Englischer Garten. The bar is known for the golden wall maps from 1937 which give the bar its name and show the places that the spirits and tobacco came from around the world. We visited in the afternoon and had a drink on the terrace but thought the original bar would be a fabulous place for an evening cocktail or aperitif. They also have a menu of small plates, snacks and sandwiches.
The Munich Streetlife Festival
Munich's biggest street party takes place twice a year in the Street Life festival and we happened to be there in early May when it was in full swing. Earlier in the day we'd noticed there seemed to be a lot of things being set up along the normally busy Leopald Strasse and when we passed by in the late afternoon the festival was just getting going. We decided to go with the flow and abandoned any plans for our Saturday night to follow the crowds.
The festival which takes place in May and September has a Green City theme and is free for everyone, so the whole city seemed to be strolling up and down the boulevard, trying food from the numerous vendors, enjoying the music and trying out some of the activities like rollerblading and skateboarding, with information points manned by different green organisations. It was a happy and relaxed atmosphere and if you're visiting Munich it's worth checking out what other events or festivals might be happening on the Munich Tourism Events page.
More info | Munich Streetlife Festival Website | Instagram | Facebook | Twitter
Our Day 3 itinerary – Sunday
Hire Bikes for a Sunday bike ride
Sunday is a great time to relax and enjoy the parks and green spaces of Munich, so why not follow the local's example and go for a bike ride? At Hotel Cortiina they keep some bikes to lend to guests and so we were able to borrow some at no charge – Guy was most impressed with the leather Brooks saddle!
I also noticed that there are loads of bike schemes in Munich where you are charged through your mobile – so if you're on a budget check out OBike, Nextbike, Call a Bike – there are probably others too.
If you want to be sure of a good quality bike then you can rent from an established bike rental shop like Mikes Bike Tours who do both bike rentals and bike tours of Munich.
Cycle to the Deutsches Museum
The first stop on our self guided cycle tour was the Deutsches Museum which is right beside the river and a short cycle ride from our Hotel Cortiina. The museum covers all things related to science, technology and transport in a most engaging way, with boats, trains and balloons on display and exhibitions on everything from turbines and windmills to the way the cells in our body work.
More info: Deutches Museum website | Adults €12
Cycle along the river Isar
From the Deutches Museum we were well placed to continue our cycle ride along the river Isar – there are cycle paths on both sides of the river. We spotted a number of pebble beaches which we were told are very popular in summer for swimming and sunbathing as the river here is so shallow. There's a huge bar of pebbles in the river near Mariannenbrucke, where we could see loads of people sunbathing – if you look back at the photo of me above on the bike you'll see them in the background. You can cycle along the river right up to the Englischer Garten and beyond.
More info: Cycling trails and tours on the Munich Tourism website
Watch the surfers on the Eisbach in Munich
We cycled along the riverside cycle path until we reached the start of the Englischer Garten and turned up Prinzregentenstrasse towards the Haus der Kunst and the bridge over the Eisbach river. If you go you'll probably spot the crowds that gather there to watch the surfers who take it in turns to surf there.
It's quite mesmerising to stand on the bank or the bridge to watch these experienced surfers jump on the board and twist and turn, even doing a few tricks before they either fall off or dive off into the river to let the next surfer try their luck. The water is shallow here causing the swell of water and it's only for the expert surfers as you need to be able to jump straight onto your board – and who'd want to make a fool of themselves anyway with such a large crowd watching?
More info | Eisbach surfer website (German)
Cycle through the Englischer Garten to the Chinese Pavilion
We continued our bike ride into the Englischer Garten where there are numerous broad paths for walkers, cyclists and joggers. The park is huge and was laid out on the orders of elector Carl Theodor in 1789 in the style of an English Country Park, with large areas of grass, lakes and pavilions. It's an ideal place to cycle as the size is so great you'd take a long time walking through it, but an alternative would be to take one of the cycle rickshaws or a horse and carriage ride around the park.
Before too long the Chinesischer Turm or Chinese Pagoda came into sight, in the middle of a stand of shady chestnut trees, with a biergarten all around it. This is an ideal place to come for lunch at the weekend as there's loads of space to sit, even though it's a very popular spot. There are several self-service cafe areas where you can buy your lunch of traditional Bavarian favourites – the sausage and sauerkraut, pretzels, potato salad, grilled trout and of course lots and lots of beer. If you want something a bit more refined there's also a somewhat more elegant restaurant with table service. There's a bus service that stops by the Chinese biergarten and it's also easy to find the horse and carriages and rickshaws that wait there.

More info: Englischer Garten on Munich tourism website| Info about Chinesischer Turm
Cycle on to the lake in the Englischergarten
After lunch we cycled on towards the Kleinhesseloher lake where there's another popular biergarten with a similar self service cafe. From here you can hire a rowing boat or pedalo to have some fun on the lake.
By this time it was mid-afternoon and we were on the evening flight back to Bristol with Fly BMI, so we turned back and cycled back past the Haus der Kunst and on to our hotel. On the way we noticed that there are some areas of the park used for nude sunbathing, which is quite accepted in Germany so it's considered rude to stare, snigger or point a camera in that direction. Outside the park we followed the well marked cycle paths and before we knew it were back at the hotel, ready to pick up our bags and hop on the S-bahn from Marienplatz back to the airport ready for our FlyBMI flight home.
One last beer at Airbrau in Munich airport
We may have been heading for home but our weekend break wasn't quite over as we arrived at Munich airport. In the sheltered area under the glazed roof, the white sails contrasting with the blue of the sky, we stopped for a bite to eat at Airbrau, the only brewery that's located in an airport. There's an indoor restaurant, where you can eat next to the shiny copper vats that are used to brew the beer, or in fine weather sit outside in their biergarten area. The menu has all the hearty Bavarian specialties but having seen enough of sausages for one weekend, I tried the trout, with parsley potatoes and the sweet white asparagus that was in season.
There are lots if different beers to choose from that are brewed on the premises, with seasonal specialities like the Mayday that we tried – a malty dark weissbier that is only available from May onwards. The brewery master is available to give a tour of the brewery most days except Sunday, so why not check when you arrive in the airport what tours they are running, and then book for one that you can do just before you leave? I expect all the locals stop here to get their final taste of their favourite Bavarian beer before they fly out of Munich or make it the first thing they taste when they get home!
More info | Airbrau website | Brewery Tours
We had such fun on our 3 day break to Munich, we saw loads and since everything runs so efficiently in Germany it was effortless to get through Munich airport and into the city in no time at all. I hope I've showed you some of the cool things to do in Munich, the popular highlights but some of the more local "Hidden Treasures" too.
More information for planning your trip to Munich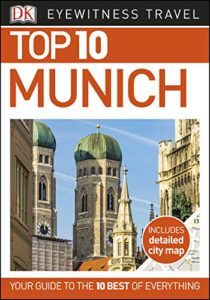 Check out Fly BMI for flights into Munich – twice a day from Bristol and routes to many other European destinations.
Looking for a hotel in Munich? Check prices here
Check out the Munich Airport website for all the things to see and to at this 5 star airport.
Check out the Munich Tourism website for more information to help plan your visit to Munich.
Check out the Germany Tourism website if you are planning to visit other parts of Germany
Need a guidebook for Munich? We recommend the DK Eyewitness Top 10 Munich
Pin It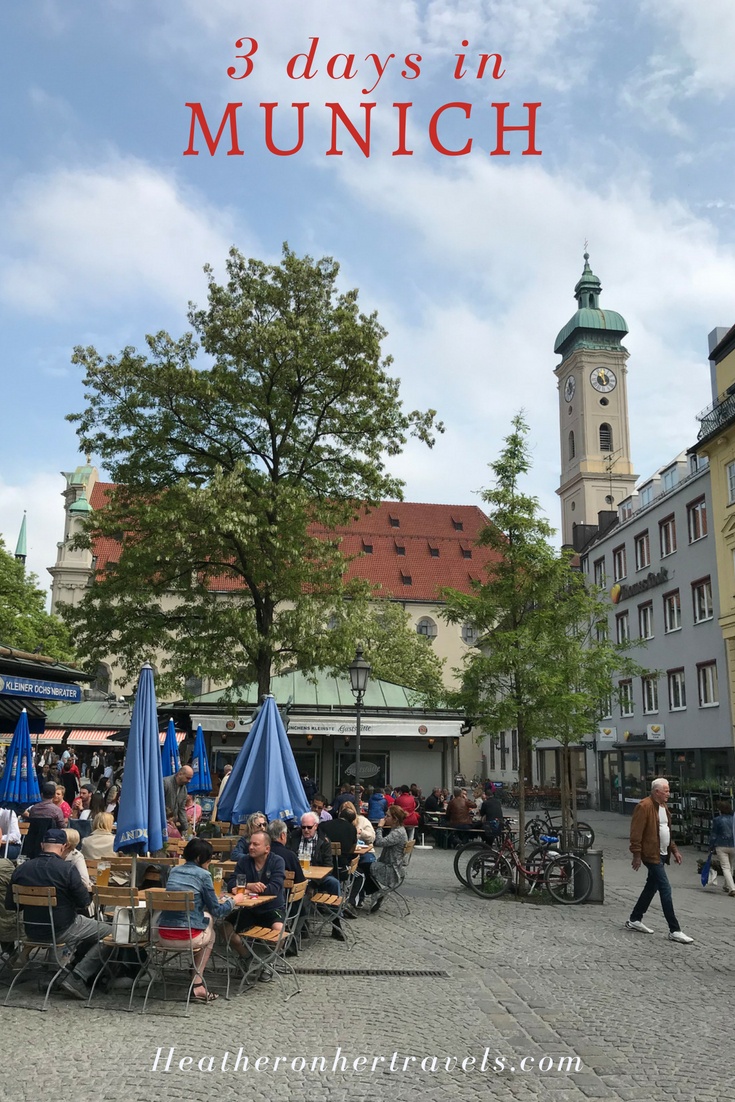 Disclosure: I received complimentary flights, hotel stay and activities from Fly BMI, Munich Airport, Hotel Cortiina as part of a sponsored visit to Munich to highlight the Hidden Treasures of Munich.
This article is originally published at Heatheronhertravels.com – Read the original article here