The North Island may be the smaller of the two islands in New Zealand, but it's certainly packed with big adventures that you can discover in our New Zealand North Island itinerary. It's the more populous island and also home to some pretty strange and fascinating natural features, including the glow worm caves of Waitomo and the barren, volcanic landscapes of Tongariro National Park.
A tour of New Zealand North Island will take you from the harbours of Auckland to the surfing towns of the Bay of Plenty, the bubbling geothermal pools of Rotorua and the vineyards of Hawke's Bay.
You'll find plenty to see and do whether you rent a car and go at your own pace or join in with a group travel experience. To help you plan your trip, we have put together this itinerary featuring all of the best things to do in New Zealand's North Island.
What to see in New Zealand North Island
Auckland – The City of Sails
You'll probably begin your New Zealand adventure by flying into Auckland, the largest city in New Zealand (although not the capital.) When you set your eyes on the beautiful harbour, with the sun sparkling on the water and the many elegant sailboats and yachts, you'll see why it is called the City of Sails.
There's a lot to explore in Auckland – you can go shopping for local fashions in the Britomart Precinct, visit the Auckland Museum to admire local art and learn about New Zealand history or visit the iconic Sky Tower for stunning views of the city.
Waipoua  – a pristine ancient forest
Take a drive into this pristine ancient forest, where tall stands of Rimu, Kauri and Northern Rata tower over you. It is the largest tract of native forest remaining in the Northland and it is truly spectacular.
Hike to the historic Waipoua Forest Lookout Tower and you'll be able to climb to the vantage point and admire the views over the forest. You can also visit the largest known living Kauri Tree in New Zealand, which is known as Tane Mahuta (Lord of the Forest.)
You may also enjoy: A motorhome adventure through North Island, New Zealand
Tauranga in the Bay of Plenty
The largest city in the Bay of Plenty region, Tauranga is certainly worth a visit on your trip around the North Island. The city has a top-notch art gallery, several peaceful parks an attractive waterfront with great restaurants, bars and pubs where you can sit and enjoy a cold beer while watching the sunlight sparkle on the waves.
While you are there, be sure to take the 15 minute drive to the pretty beach town of Mount Maunganui. You can hike up the mountain for a breathtaking 360 degree vista that will make you oh-so-glad you came to this little island in a far flung corner of the world.
You may also enjoy: Coastal beauty and adventure in New Zealand
Hokianga Sand Dunes
Do you dare to zoom down the huge sand dunes in Hokianga, skimming onto the waters at the bottom? These sand dunes are located at the Northern part of the Hokianga Harbour and they are truly a natural wonder. They have been shaped by many centuries of erosion and they are considered spiritually significant to the local Maori people.
When you climb to the top of these dunes, you can see all the way to the coastline and the Tasman Sea. These are some of the most surreal and beautiful landscapes you will see in New Zealand.
Hobbiton movie set
If you are a Lord of the Rings geek, you probably experienced a pang of longing when the tranquil, pastoral scenes of the Shire filled the screen at the beginning of the Fellowship of the Ring. After all, who wouldn't want to live in these wonderfully peaceful, incredibly adorable little circular homes under the ground?
The good news is that you can visit the Shire itself, and it looks just like it did in the movies. The Hobbiton movie set is located near Matamata and tours run daily.
You may also enjoy: New Zealand for Hobbit lovers
Russell in the Bay of Islands
In the Bay of Islands, take a boat cruise out into the tranquil waters and watch the playful dolphins leaping around. Many of the cruises will take you to the town of Russell, which was once the capital of New Zealand.
Russell is a charming town, with pretty colonial buildings, welcoming little shops and a picturesque waterfront. However, it wasn't always so sweet and pleasant – it was known as the "Hellhole of the Pacific" in early colonial days and it was lawless port where whalers and sealers run amok.
The Glow Worm Caves
Imagine gliding on a boat down a subterranean river in a dark cave deep below the earth. You look above you and it appears that you are floating underneath a sky of glowing blue stars. However, those aren't stars – they are hundreds upon hundreds of bioluminescent glow worms twinkling in the darkness.
The Glow Worm Caves are an incredible natural wonder that you can only see here on the North Island of New Zealand. As you glide through the caves, your guide will share expert commentary on the fascinating geology and historical significance of these underground passages.
The geothermal pools of Rotorua
Your next stop, Rotorua, is one of the most interesting towns on the North Island – once you get used to the smell! It's the sulphur in the geothermal pools that gives this region it's eggy aroma and on a walk around Rotorua you can see these pools for yourself – bubbling cauldrons of scalding hot water releasing thick clouds of steam into the air.
As well as being a hotspot for geothermal activity (see what we did there?) Rotorua is also a great place to learn about Maori culture, as it is more dominant here than in the rest of the country.
You can even attend a traditional Maori hangi, which is a feast where the food is buried underground with hot rocks and left to cook slowly for hours before digging it up and digging in! Make sure that you read up on Maori cultural etiquette before you take part, so that you can follow along with the right protocols of the traditional ceremony.
Boiling mud pools at Lake Taupo
When you first set eyes on Lake Taupo, you'd be forgiven for thinking that you have reached the ocean. This enormous lake is around the same size as Singapore and when you stand on the banks it's nearly impossible to see the other side. The Lake itself was created nearly two thousand years ago when a huge volcanic eruption split open the earth – it was so big that the ash cloud darkened the skies in China and Europe.
One of the most interesting geological wonders at Lake Taupo is the Craters of the Moon – steaming geysers and boiling mud pools that harken back to the lake's ancient geothermal beginnings. The Lake is also known as a popular spot for fishing, so consider chartering a boat to see if you can reel in a big juicy trout.
The Volcanic landscape of Tongariro National Park
No trip around the North Island of New Zealand would be complete without a visit to Tongariro National Park! If the barren, rugged volcanic landscapes look familiar, it's because they were used for the scenes of Mount Doom in the Lord of the Rings films.
Hiking across this surreal and wild landscape feels like you are exploring another planet. You'll see bubbling mud pools, colorful rock terraces and towering volcanic peaks as you walk across huge, flat lunar-like fields. This is a place where it is very important to pack layers, as the weather can cycle through all four seasons in one day!
Hawkes Bay and the Art Deco of Napier
Hawke's Bay is a gorgeous, sun-soaked region on the East Coast of the North Island, known for farmland, wines and beaches. Be sure to visit the ridiculously pretty town of Napier. It was devastated by an earthquake in 1931 and was completely rebuilt in the prominent architectural style at the time – Art Deco.
The entire downtown is fashioned in this elegant style, making it one of the best showcases of Art Deco architecture in the world. You can take a historic walking tour of the town to learn more and to get deeper insight into the meaning of the pastel-hued ziggurats, fountain motifs and geometric lines. You can also visit the creepy and atmospheric Napier Prison. Perched high on a bluff overlooking the sea, it was built in the 1860s. Although it is no longer a working prison, it currently offers historic tours where you can learn dark tales of crimes that were punished here.
The wine region of Wairarapa
If you love wine, you'll be enamoured with Wairarapa. Located an hour's drive north of Wellington, this region is known for the picturesque vineyards of Martinborough. There are over 20 different wineries, most of them within walking or cycling distance from the charming village square.
Consider taking a guided tour along the Classic New Zealand Wine Trail. After all, you don't want to have to abstain from a delicious Pinot Noir because you have to drive. When someone else is taking care of the driving you can sit back and enjoy the journey.
Wellington – the coolest little capital
Now that you have seen some of the major highlights of the North Island, you're ready to check out the "Coolest Little Capital in the World." Wellington is a city known for its culture, art galleries, museums, cuisine and natural beauty. There is so much to enjoy here.
One of the most famous attractions in Wellington is Te Papa, the National Museum of New Zealand. It tells the story of the nation through a wealth of fun, interactive and innovative exhibits. Then, you can hike up to the top of Mount Victoria and enjoy a panoramic view of the city and the harbour. Plus, don't miss the chance to take the historic Wellington Cable Car and go for a walk through the fragrant, lush and green botanic gardens.
Enjoy your North Island adventure!
These are a handpicked selection of some of the best things to do in New Zealand North Island. Of course, there is plenty more to explore – you could travel for months around this island and still not see it all!
This tiny island is absolutely packed with adventure and excitement and your journey here is sure to be unforgettable. If you would like to learn more about what to expect when you arrive in New Zealand, here is a handy guide to your arrival.
How to see New Zealand's North Island
You've got a couple of options:
Consider a tour of New Zealand North Island and leave all the planning and driving to someone else, make new friends and take advantage of a local Kiwi Guide's knowledge. If that sounds like you, then take a look at MoaTrek, a kiwi-owned tour company offering small, intimate group tours to some of the most stunning locations in New Zealand. They strive to create an experience that feels just like you are exploring the Land of the Long White Cloud at a laid back pace with your very best friends.
If you prefer to see New Zealand's North Island in a self-drive itinerary, driving yourself around offers a lot of flexibility for you and your family or travelling companions. Using New Zealand self drive tour specialists First Light Travel you can create your own unique itinerary, have expert help and support planning tour trip and when you're here but have the ultimate freedom to create your very own special holiday.
Quick Tips for Your North Island Trip
We recommend spending at least 2-3 weeks, as there is a lot to see and you'll want to take your time and enjoy the laid back pace and friendly locals.
Bring layers! The weather can vary from hot and sunny to rainy and blustery and it can change quickly, so make sure that you are prepared.
You'll also want to bring sturdy walking shoes, as there are many opportunities for excellent hikes throughout the island.
Every town and city in New Zealand has its own i-Site, which is a visitor information center with brochures, maps and other details about local attractions.
The time difference between home and New Zealand might be quite significant, so keep that in mind when making phone calls.
During the peak months, make sure that you book accomodation well in advance. New Zealand is a popular place to travel and accommodation can be hard to find in the high season!
If you plan to drive, remember that Kiwis drive on the left side of the road, so if you aren't used to this give yourself time to practice.
There's no need to tip your waiters in New Zealand, unless the service has been exceptional and you really want to.
Read More: New Zealand Travel Tips and common questions

About Moatrek

Moatrek is a family run Kiwi company, offering small group tours of New Zealand with their friendly but expert guides. All the little details like where to stay and getting around are taken care of, so you can relax and enjoy your tour of a lifetime. Check out the New Zealand Small Group Tours from Moatrek
Pin It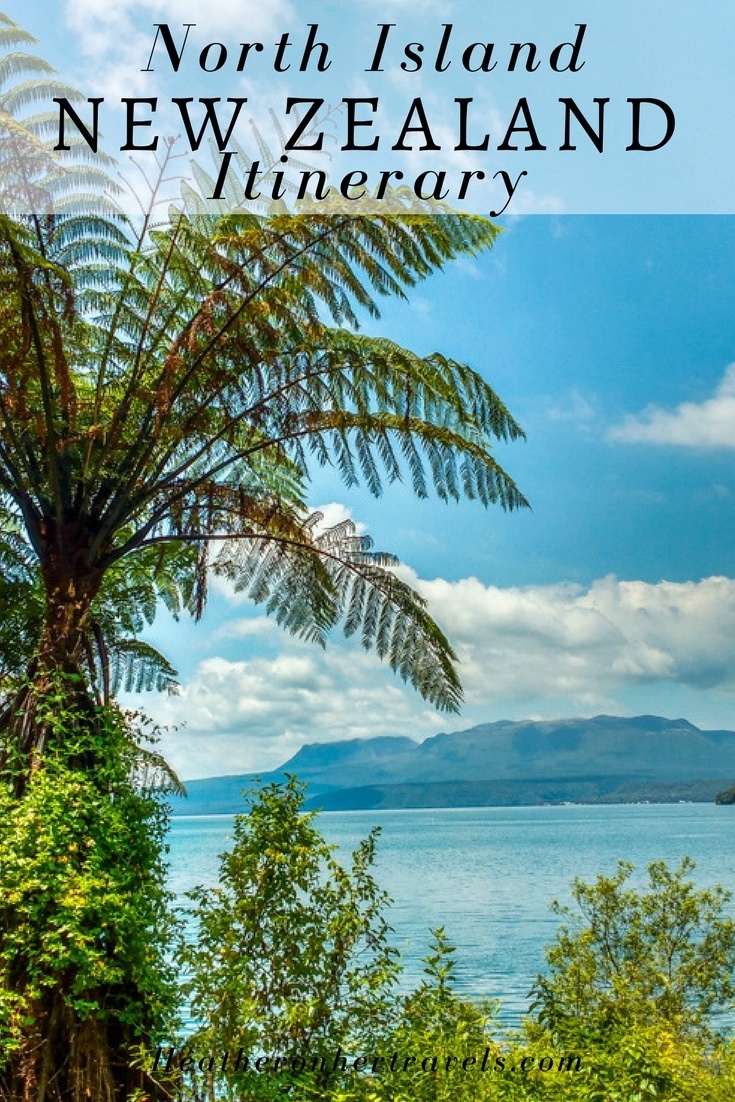 This article was brought to you in partnership with Moatrek New Zealand Small Group tours.
Photo Credits: Waipoua Forest, Tauranga, Russell, Glow-worm caves by Shaun Jeffers, Lake Taupo