Imagine lazy summer days dining on the terrace of an old stone farmhouse, set in the rolling countryside of Tuscany, with views over the olive groves punctuated by ancient cyprus and oak trees. On your Italian villa holiday you can enjoy delicious Tuscany food specialities made with the produce of the region; bruschetta rubbed with garlic, topped with sun ripened tomatoes and drizzled with locally produced olive oil, or slow roasted wild boar that roams in the oak forests nearby.
To help you conjure up those holiday flavours I'm sharing some of the Tuscan food recipes that I learned at a recent Italian cookery workshop hosted by Italian villa holiday specialists Bookings for You, and cooked by the family that run that Tuscan villa at Country Relais and Spa La Capanne. While we weren't sitting on that sunny terrace with a view of the olive groves, there was definitely sunshine in the taste of the bruschetta, ravioli and slow roasted wild boar that we tried, and our mouths were watering at the millefeille pastries that the family produce in their pastry shop, Dolceria del Corso in Volterra.
Our introduction to Tuscany food and wine was through a cookery workshop with the Giovannini family; the chefs were husband and wife team Giancarlo and Fabiola, assisted by son Dario and daughter in law Vera. The family not only host guests at their luxurious nine bedroom villa Country Relais & Spa Le Capanne, but run a renowned catering company and own the oldest pastry shop in Volterra, so they were definitely qualified to introduce us to these easy Tuscan recipes that would be perfect to cook at home.
Bruschetta recipe from Tuscany
Bruschetta are served in Tuscany as a pre-dinner bite with drinks, whenever you are eating with friends or having a celebratory meal. They are really easy to make at home as a a simple but delicious snack, made with the freshest of ingredients that bring back the taste of Italy.
First Giancarlo took a large loaf of rustic country bread and cut it into slices and squares that were about as long as your finger. They were put on a baking tray and toasted in a medium oven for 5-10 minues until just turning golden.
Meanwhile Fabiola chopped some small tomatoes into rough pieces, which were placed in a bowl and seasoned with a little salt and pepper, mixed with chopped fresh basil. A peeled clove of garlic was rubbed on each slice of toasted bread and then the tomato and basil mixture spooned on top. It was finished with a drizzle of extra virgin olive oil that the family had brought with them, made from the 400 olive trees on their estate. Thats it! So easy and delicious to make when you have friends coming for dinner.
You may also enjoy: 10 delicious things to eat in Florence
How to make Ravioli – Tuscan style
Next we moved on to making ravioli, which was a chance to get our hands on the pasta, rolling it out and filling with the spinach mixture. Why is that dishes taste so much better when you've made them yourself? It's surprisingly easy to make and here are the ingredients you'll need;
For the pasta
1 kilo of flour number 0 or 00 | 6 eggs | 2 egg yolks | 5 tbsp extra virgin olive oil | salt | water
For the filling
100 grams of ricotta cheese | 6 grams of spinach | salt | pepper
We watched as expert pasta maker Fabiola made a volcano of the flour on the table and into the crater added the eggs and oil, then this was gradually mixed together to make a dough, with a little water added to get it to the right consistency. Giancarlo kneaded the dough just as you would if making bread and then it was cut into sections which were passed through the pasta machine to roll it into a long, thin strip – as they say in Italy "just thin enough to read a love letter through".
You may also enjoy: How to see Cinque Terre in one day
Meanwhile Fabiola had wilted the spinach in a pan and then once cool squeezed out the liquid and chopped up, mixing in a bowl with the ricotta cheese and seasoning. Now was our chance to try our hands at spooning a ball of the spinach mixture onto the pasta and then folding it over, pressing it down into round or square shapes with the special ravioli cutters.
The ravioli cooked briefly in boiling water, then served with a sauce of fresh tomatoes cooked in oil, garlic and basil that was bubbling away on the stove and liberally scattered with grated pecorino cheese.
You may also enjoy: A taste of Tuscany with Bookings for you (Travel Loving Family)
This was my favourite dish of the day and really took me back to the holiday mood of that Tuscan terrace, dining al fresco at a long table with friends and family.
You may also enjoy: How to spend a perfect weekend in Florence
Olives are an important Tuscan ingredient in all the local dishes, especially in the form of the extra virgin olive oil that is pressed by the Giovannini family on their 100 acre property. In the autumn the nets are placed under each olive tree and they are shaken to release the olives which are pressed to make the liquid gold that's used in so much of the cooking. Around the villa are fig and lemon trees as well as mint, rosemary and basil which are used to flavour many of the Tuscan dishes.
One such traditional Tuscan dish that we tried was the slow cooked Wild Boar, which had come from the Giovannini family estate. It was prepared by rubbing a mixture of chopped sage, rosemary and garlic into deep cuts, before it was left to roast slowly for 2-3 hours in the oven. This is a dish that's a favourite for celebration meals and weddings, which are often held at the villa Country Relais and Spa La Capanne.
Halfway through the cooking time black olives were added to the dish which was liberally basted with the juices and more of the olive oil.
You may also enjoy: Italy – the charms and challenges of going off the tourist route
How to make an authentic Tuscan Tiramisu
To end our taste of Tuscan food specialities, Vera showed us how to make Tiramisu, just as the Italians would do at home.
Here are the ingredients you need;
8 eggs | 120 grams of sugar | 500 grams of mascarpone cheese | lady fingers cakes | coffee | cacao
Vera whipped up the mascarpone cheese and layered half of it at the bottom of a shallow dish, then dipped the lady's fingers biscuits in strong cold coffee that had been brewed earlier, laying these on top.
Next the eggs were carefully separated into the yolks and the whites. The egg whites were whipped until they were so stiff that the bowl could be turned upside down, and half of the sugar was folded in. The remaining sugar was whisked into the egg yolks and then the yolk mixture was carefully folded into the whites to make a sweet cream which was put over the top of the dish and sprinkled with cacao. I must admit I'd normally be a little wary of eating raw eggs but this is the authentic way of preparing it in Italy, and it was delicious.
You may also enjoy: How not to eat badly in Venice
Millefeuille layered desert from Tuscany
In a final tour de force, master pastry chef Giancarlo showed us how he would prepare a Millefeuille layered cake, as they would do in Tuscany. The Dolceria del Corso pastry shop in Volterra was opened by Giancarlo's father and still makes the most prized pastries in the town. Vera told us "almost all of these pastries that are served in the restaurants of Volterra come from our bakery". There is a special art to rolling and folding the pastry multiple times until it is baked in rectangles to make a crisp and multi-layered pastry base for the desert.
The pastry is layered with creme patisserie and berries, then finally topped with whipped cream to make the ultimate celebration cake. I guess you could try to make it with normal puff pastry, but if you want to try the authentic version, you'll just have to go to Volterra yourself!
About Country Relais and Spa le Capanne
I wouldn't blame you if all this talk of Tuscan food was making you want to book a holiday in Italy, so if you fancy staying at the Country Relais and Spa le Capanne, here are a few more details.
The villa is an old farmhouse which was fully restored in 2015 and provides luxury accommodation for up to 22 people in 9 bedrooms. The villa is surrounded by gardens as well as rolling countryside, with a swimming pool and indoor  spa area with jacuzzi, salt room and massage area, all for your own personal use.
You can try your hand at cooking all the delicious dishes I've mentioned, but of course the catering services of Giovannini Enterprises are also available to you and the villa is especially popular for family celebrations and weddings.
The villa is just a short drive from the historic town of Volterra and the sights of San Gimignano, Florence, Siena, Pisa and Livorno are all about an hour away by car.  The nearest beaches of Cecina, Bibbona and Castiglioncello are a 35 minute drive away and you can even make a day trip to the beautiful coastal towns of Cinque Terre.
Country Relais and Spa le Capanne costs from €6,000 per week in low season and can be booked through Bookings for You.
About Bookings for You
Bookingsforyou.com was founded by Jo Mackay in 2011 and was born out of her love of Italy where she had spent so many happy holidays, starting with just 5 properties. Since then the company has expanded with 350 properties in eight regions of Italy, such as the Italian lakes, Tuscany and most recently Puglia, as well as more recently taking on villas and apartments in France and Monaco.
The company prides itself in outstanding levels of personal service in helping guests find the right property to make their perfect holiday, whether it's for an anniversary, birthday or just making happy memories shared with family and friends. The company has 100 properties in the Italian Lakes, where they started, but there are also many beautiful villas in Tuscany, Umbria, Le Marche and Puglia.
Bookingsforyou.com has won several awards for customer service and if you need advice on finding your perfect Italian villa holiday, Jo and her team are always happy to advise from their personal knowledge of the villas and the regions of Italy.
Pin It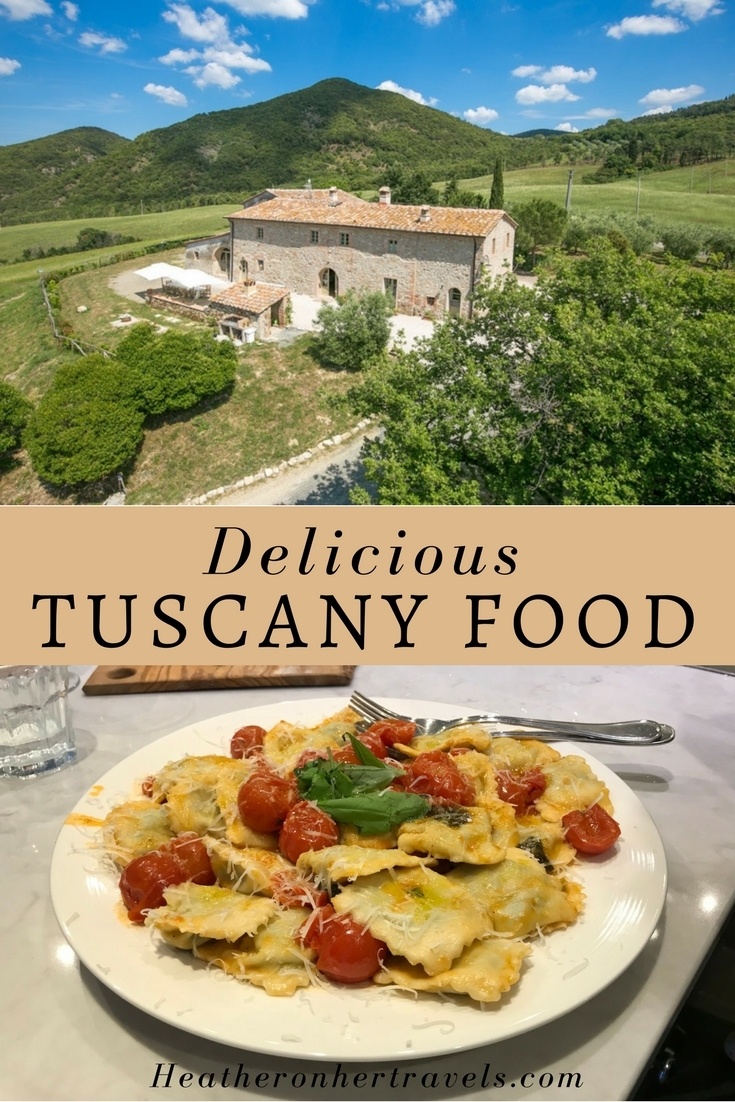 Thanks to Bookingsforyou.com for inviting me to their Tuscany food workshop.
Photo credits: Photos of the workshop are mine, other photos provided by Villa Le Capanne and Bookingsforyou.com