May 25, 2015 by Guest Author
Filed under Canada, Eating and drinking, featured, Guest post, Leisure, Nature, Shopping, Sightseeing, Walking, World
In this article, our guest author Robert Tellier shares his favourite things to see in his hometown of Victoria in British Columbia, from a seafood snack by the harbour at Fisherman's Wharf to a stroll in the rose gardens and the best ice cream in town!
Are your travel plans bringing you to Victoria, British Columbia this season? If so, there are plenty of things for you to see in BC's capital city located on the south shores of Vancouver Island on the west coast of Canada.
Having been raised in Victoria, here are my suggestions for those wanting to take in some of the popular sites and attractions that are conveniently located within minutes of downtown.
Arriving in Victoria
For those lucky visitors to Victoria as a stopover on one of the many cruises that come and go from Alaska, you are just minutes from some of the most popular attractions in the city.
For those arriving by passenger ferry or air, public transportation is readily available to the downtown core. Choose to arrive using Victoria's affordable transit system, taking a ride in their unique double decker buses, or by taxi.
Ogden Point Walkway
One of my favorite things to do when visiting the city is taking a walk along the waterfront and the breakwater causeway. This is one of the most scenic and beautiful spots in the city where you can watch ships coming in and out of the inner harbour. You'll see the scuba divers making their way along the huge breakwater blocks and can gaze across the water to Washington State and the beautiful Olympic Mountains in the distance.
Victoria's Beautiful Inner Harbour
For those who enjoy walking, there are two other options worth considering and each direction will not take you more than half an hour to walk, even at a gentle pace. From the port, you have the option of taking a leisurely walk to Victoria's scenic inner harbor, passing by a popular attraction known as Fisherman's Wharf. This is a favorite spot for those wanting to grab a snack or meal at one of the fresh seafood sit down or take out outlets on the wharf. We always enjoy a picnic at the park just down the street from the wharf. From fish & chips to oyster and fish burgers, Fisherman's Wharf is always a favorite among locals and tourists.
A few minutes further down the road you will come to Victoria's major tourist hub the Inner Harbour. There's so much activity taking place down here, you could spend the entire day just wandering. Here you will find;
• The beautiful Government Parliament Buildings and Lawn
• The Historic Empress Hotel (take a walk inside & visit the gardens and shops)
• The Amazing Provincial Museum complete with dinosaur artifacts
• Inner Harbour Causeway with live entertainment, food carts, local crafts and souvenirs
• Government Street Plaza ( a variety of local speciality stores including native art, as well as an abundance of dining options)
• Trounce Alley ( more unique gift shops and dining in an historic setting )
• Historic Bastion Square ( Victoria's oldest area and filled with history, now a great place to relax, also with a variety of shops and restaurants)
All of these great attractions listed above are in the immediate area of the inner harbor downtown. A great place to spend the day!
Beacon Hill Park
For those just wanting to relax, and enjoy an afternoon at the park, then Beacon Hill Park is just down road from the cruise ship terminal. It's a beautiful walk along the ocean, taking you past Mile '0' of the Trans – Canada Highway (a popular photo spot) where across the street is the entrance to the park. If you have children, it's a great place to spend an afternoon, complete with playground and a unique petting zoo, fun for the whole family. You can sit and relax among the beautiful rose gardens and then head across the street to a local drive-in for ice cream.
Beacon Drive-In – Voted Victoria's Best Ice Cream for the Last 20 Years!
Should you happen to feel like a snack or meal, either to eat on the patio or for take-out to enjoy in the park, then the Beacon Drive-In is your place. Located directly across the street from the park, it is one of Victoria's true landmark eateries! I have been enjoying this drive-in since I was a little boy growing up here. There's a variety of dining options from burgers, seafood, sandwiches and much more. They have the best ice cream and shakes in the city!
I really could go on for hours about the many things to do in Victoria, but this article is for those just wanting to take in the beautiful popular sites in the downtown area. Of course there are so many other attractions in the area that can be arranged either at the cruise ship port or directly downtown in the inner harbour, for example:
• Whale watching tours
• Horse drawn carriage tours
• Pirate Ship Tour
• World re-knowned Butchart Gardens
Whatever you decide, spending a day in Victoria will certainly leave lasting memories and having you want to return again and again!
Visit the #explorecanada official Canada Tourism Website for more information on things to do in British Columbia and Victoria as well as their social media channels on Instagram | Facebook | Twitter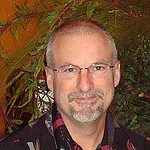 Author Bio: Many thanks for this article to Robert Tellier, who shares his special moments on his blog  at Gr8 Travel Tips, offering tips on travel, health & fitness, camping and much more. You can also connect with him on Facebook, Google+ or Twitter.
Pinit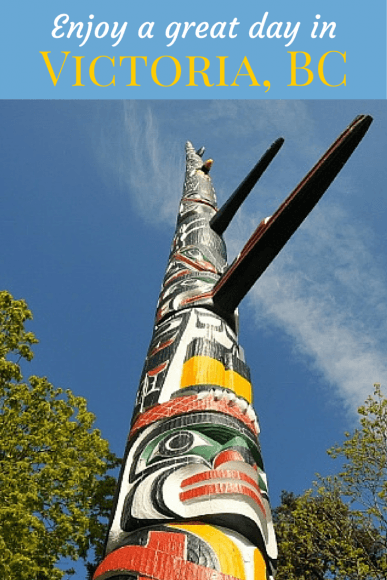 For more Canadian adventures:
Adventurous Canada with a Twist
Skyscrapers and snow-capped mountains – a winter break in Vancouver
Calgary's family spirit for fun with the kids
This article is originally published at Heatheronhertravels.com – Read the original article here
You'll also find our sister blog with tips on how to build a successful travel blog at My Blogging Journey
Repeatedly named as one of the most livable countries on the planet, Canada has much to attract visitors year after year. Whether your idea of the perfect holiday involves mountains and glaciers, cosmopolitan cities, wildlife experiences, quaint towns, secluded lakes and forests, iconic natural beauty, stunning views or historic landmarks, Canada has something for everyone.
If you're looking for the next destination to visit, read on for some of the many reasons why Canada should be at the top of your travel bucket list.
The Northern Lights
One of the most amazing phenomena in the world to see first-hand is the dazzling Northern Lights. The spectacular Aurora Borealis, above the magnetic pole of the northern hemisphere, is actually created by collisions between electrically-charged particles from the sun that enter the earth's atmosphere and mix with gaseous particles.
The light displays appear in a variety of colors, with the most common being pale green and pink. The variations in hue are due to the type of gas particles that are colliding — for example, the common yellowish-green color is produced by oxygen molecules that are around 60 miles above Earth. In Canada's Yukon region, as well as the Northwest Territories, travellers are bound to see the fascinating spectacle on visits between the months of December and April. In fact, in the Northwest Territories, the dancing lightshow is reported to occur on around 240 nights each year.
The Rocky Mountaineer
One of the best options for rail travel in the world would have to be the well-regarded Rocky Mountaineer. This train runs numerous journeys through beautiful Canadian scenery such as pine forests, glacier-fed lakes, towering snow-topped mountains, rushing waterfalls and narrow bridges running over gorges. To help passengers really take in the glory of the landscape, the Rocky Mountaineer trains feature glass windows on both sides and above in each carriage.
The wide open views are further enhanced by the regular commentary on board the train, plus the top-quality meals that are served. Along the way, passengers have the chance to spot grizzly bears and moose, as well as highlights like the UNESCO World Heritage-listed sites of Banff and Jasper, beautiful Lake Louise and Whistler, the home of the 2010 Olympic and Paralympic Winter Games.
Polar Bears
The best time to see the majestic polar bears in Canada is between November or March. Encounters with these curious creatures are extremely rare, but in the region of Hudson Bay, near Churchill in Manitoba, it's possible to catch sight of the great white beasts.
The world's highest concentration of increasingly-rare polar bear dens is actually found in Hudson Bay, making Canada one of the prime countries to witness the beautiful creatures. Tours depart from Churchill and are conducted from tundra buggy vehicles that are designed to provide tourists with safe viewing access to the massive animals. The best time of year to book tickets from discount travel sites like Flights.com, is at the end of the year, when you have the chance to see cubs with their mothers.
Quebec City
One of the prettiest cities in Canada that tourists should explore is the predominantly French-style Quebec City, in Quebec. Here, French is the main language (although many people do speak English as well), and you'll feel transported to Europe in a flash. Some of the city's streets, in particular ones such as the Rue du Petit Champlain, seem very Parisian, or sometimes like a rural French village. The streets are full of pretty-as-a-picture flower boxes, cast-iron lanterns, and painted signs hanging from quaint building eaves. Don't miss a visit to the spectacular Chateau Frontenac while in Quebec City. This iconic building is also a hotel, so provides a wonderfully historic location for an overnight stay.
Prince Edward Island
Another must-see destination in Canada is Prince Edward Island. This Eastern region of the country is most famous for providing the setting for the "Anne of Green Gables" books, but the area is also a top spot to enjoy art, jazz, and other music festivals, plus mountains of fresh seafood like oysters and lobster. In addition, no trip to P.E.I., as it is known locally, is complete without checking out the 27 vintage lighthouses that are scattered around the island's coastline.
This article is brought to you in partnership with Flights.com who can help you find last minute flight options, or cheap flights to and from the world's top destinations.
Photo Credit: Polar bears by Travel Manitoba, Northern Lights over mountain and lake by SurangaSL, Polar bear with her cubs by outdoorsman, Covehead Lighthouse in Stanhope, Prince Edward Island by Natalia Bratslavsky
For more info on Canadian travel:
Adventurous Canada with a Twist
Skyscrapers and snow-capped mountains – a winter break in Vancouver
Calgary's family spirit for fun with the kids
This article is originally published at Heatheronhertravels.com – Read the original article here
You'll also find our sister blog with tips on how to build a successful travel blog at My Blogging Journey
Canada is a country famed for its beautiful and vaste landscapes, so it seems only natural that there are countless ways to explore the great outdoors. While kayaking on Lake Louise, skiing in Whistler and white water rafting down the Clearwater River are favourites for the seasoned traveller, the following activities offer something just a little bit different from the norm.
Heli-hiking in the Columbia Mountains
What is heli-hiking? As the name suggests, a helicopter transports you to a wild and rugged area of the country usually only accessible after a long and arduous trek. Once here you can enjoy walks lead by expert guides who devise treks based on your abilities and interests, introducing you to your surroundings in a rewarding and informative way.
Heli-hiking is a great way to experience Canada's great outdoors for those short on time and as hikes can be tailored to your specific needs, is particularly well-suited to those who don't consider themselves experienced hikers.
Take a haunted hike
On the edge of Canada's east coast sits the small but historical metropolis of St John's, North America's oldest city. It is a place often cloaked in sea mist which gives it somewhat of a mysterious feel – what better place to take a haunted hike?
Learn all about the area's grisly past, from hangings to murders, as you negotiate the city's dark alleyways, but keep your eyes peeled for an unexpected visitors – you never know who might join the walk!
Walk amongst the tree tops
Witness Whistler from a whole new perspective on a TreeTrek Canopy Walk. From viewing platforms, suspension bridges and forest boardwalks you can enjoy a bird's eye view of the surrounding ancient forest, thick with cedars, hemlocks and firs.
There is a real focus on sustainability here and those with a thirst for knowledge will love the interactive learning incorporated in the activity.
Experience a real-life rodeo
Calgary is the capital of Canadian rodeo and the Calgary Stampede is known the world over for its thrilling competition and $2 million prize. If you happen to be in the city when the rodeo is on, don't miss the chance to experience the event. Known as 'the greatest outdoor show on earth', you'll see the world's best cowboys and cowgirls take part in bareback riding, bull riding, barrel racing, saddle bronc, steer wrestling and tie-down roping.
While you can't take part in the activities yourself (for obvious reasons!) there's still plenty to get the adrenaline pumping, including a number of white-knuckle rides perfect for thrill seekers.
Black bear watching by boat
Canada is famous for its bears, particularly its grizzlies which can be viewed in a number of spots throughout the country, but for something a little different take to the water in search of black bear.
From April until October, the peaceful waters of Clayoquot Sound allow for a unique bear watching opportunity. Jump aboard a local vessel and view these amazing creatures up close as they forage about on the area's beaches in search of food.

Author bio: Katy Pannell is Online Travel Editor at Audley Travel, an award-winning tour operator that specialises in tailor-made trips and small group tours to over 80 countries around the world.
Read on for more adventures:
Skyscrapers and snow-capped mountains – a winter break in Vancouver
Coastal beauty and adventure in New Zealand
Calgary's family spirit, for fun with the kids
This article is originally published at Heatheronhertravels.com – Read the original article here
You'll also find our sister blog with tips on how to build a successful travel blog at My Blogging Journey
 Don't miss out – subscribe to Heather on her travels