If you are in your 50s, you may find yourself looking enviously at the gap year adventures of your own children and thinking, "Why should they have all the fun?" I've seen my daughter spend her student vacations travelling with friends around Asia and South America, while my son already has three overseas trips planned for this summer.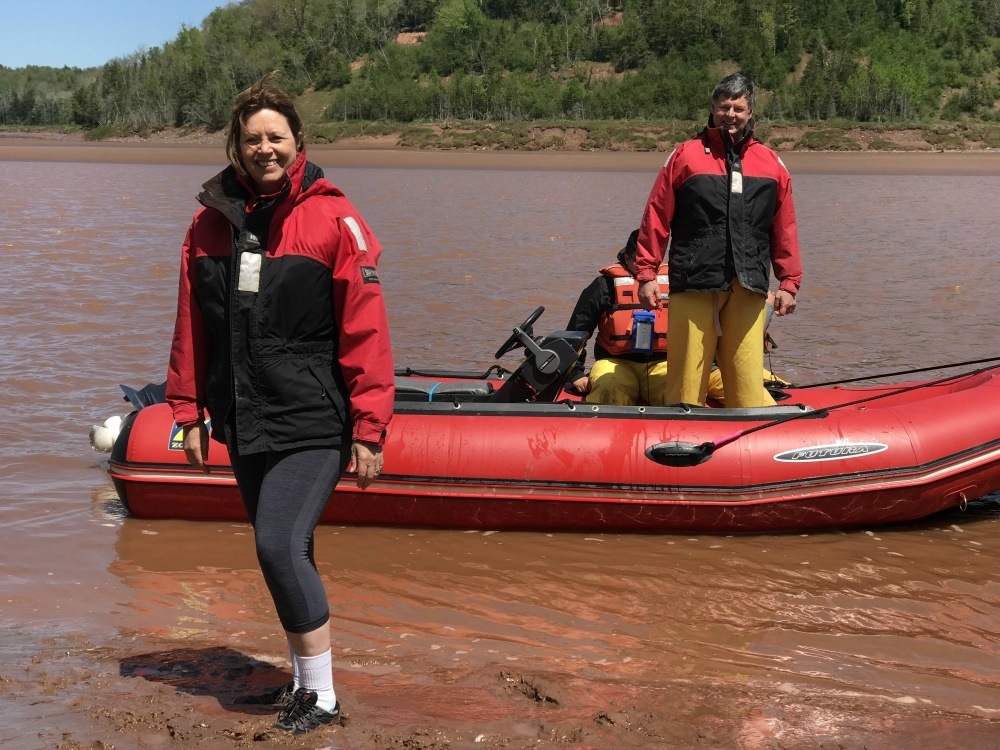 But I've also noticed that there's a growing trend among 50+ travellers to plan for more adventurous or longer trips than we might have considered in the past. Why shouldn't we enjoy exciting activities like climbing a via ferrata, hiking in the Dolomites or going snorkeling with seals and whale watching as I've done on my recent trips? Even cruises, once perceived as the preserve of the older traveller are incorporating more active offerings into their programmes, as I found when I went cycling and rafting during a cruise down the Danube.
But there's also the question of how to fund your travels and get the best value for money so that you can see and do more of the things that you enjoy. If your children are leaving home and you're looking at an empty nest, you're likely to have more time and disposable income than you did when your family was growing up.
Read my financial tips to guarantee a golden gap year from Aviva
But not everyone has the cash to splash out and even if you do, you may still like to make your resources go a little further. With this in mind I've come up with a few ideas on how to fund your travels as a 50+ traveller, including some money saving tips.
How much will my trip cost?
If you're booking a holiday package it's fairly straightforward to work out the price tag, but if you want to travel independently or visit a few different locations there's a bit more to consider. When planning a new trip I'll first use booking sites to research the general costs, especially of flights and accommodation as these are normally the big-ticket items.
Next I would consider how much I'd need per day for general living expenses such as food and activities. Of course this will vary based on what lifestyle you lead, depending on whether you are used to living on a budget or if you enjoy your little luxuries. Consider how much you would generally spend in the UK – or wherever you live – and then think about whether the cost of living in the places you're visiting will be more or less expensive.
As an example I've found that Scandanavia and Canada are generally a bit more expensive than the UK, whereas eastern Europe, Portugal and Greece are generally cheaper. Thinking about an overall budget will help you work out what's achieveable with the money you have to spend on your travels.
You may also enjoy this article from The Quirky Traveller: Top 10 really useful Solo Travel tips for the over 50s
Ways to save for your travels
If you're lucky enough to have a high level of disposable income then saving may not be a necessity, but if you need to save up for those big-ticket travel items here are a few ideas:
Set up a small but regular saving into a separate account to fund your travels.
Look at your lifestyle to see where you can save money without it really impacting your enjoyment in life – could you invite friends round to dinner rather than eating out all the time?
A great way to use any inherited money could be to create lasting memories and plan that bucket list trip you've been longing for.
By our 50s we have often accumulated lots of 'stuff'. Why not look for unwanted items sitting in your wardrobe or attic that you could sell online? You'll feel great making extra money and decluttering at the same time.
If you are working, perhaps there's an opportunity to take on extra hours or overtime to build up a savings pot for travelling.
If you are in your 50s you may have ISAs, forgotten savings accounts or pension pots you can dip into without impacting your future quality of life. There's a balance between enjoying your present and saving for your future – you need to enjoy life today!
You may be sitting on capital tied up in your property so if you need money for that big trip, you could consider equity release or extending your mortgage, providing it can be paid off later from income or a property sale.
Save money on accommodation when you travel
Accommodation is one of the big costs when you travel so it's worth looking at how you can get the best value. Here are a few tips;
Consider travelling in low or shoulder season when accommodation costs are lower and the crowds are fewer. Even the most luxurious hotels can be a very affordable in low season. As 50+ travellers we normally have more flexibility, so there's no need to travel in school holidays when the prices are highest.
Mix it up with the places you stay. You may stay in budget accommodation some of the time but splurge on a luxury hotel for the end of your trip.
Don't overlook hostels: they are definitely not just for the younger crowd! There's a new breed of designer hostels that are stylish and modern. They may have private en suite rooms that are more affordable than a budget hotel, and you can also save money by self-catering as well as mixing with other travellers.
Look at apartment stays for longer trips. They are usually more affordable than hotels and you also save money by self catering. We stayed at the apartment below in Copenhagen to keep costs down.
Read these tips from Zoe Dawes on how to enjoy your solo travels
If you are looking at extended travel or can be location-independent in your work, then house-sits or house swaps are worth looking into.
If you are open to a career break or working while you travel there could be options that offer accommodation as part of the deal, such as voluntary work or TEFL (teaching English as a foreign language).
Save money on flights and transport
Like accommodation, flights and transport are another of the big outlays for any trip, but there are a few ways to save costs here as well;
Look at flight prices before deciding on your final destination or travel itinerary – if you find a bargain flight it might influence your decision on where to go.
Shop around for the cheapest flights on a travel comparison site, but also consider factors like the times of day you'll be travelling and any flight changes that could make the journey more stressful.
Plan ahead with your flights if you can, generally the cheapest deals are booked well in advance.
Like accommodation, the cost of flights can vary a lot depending on the time of year or day of the week, so travelling at less popular times or in low season may help you get the best deal.
Look at ways to earn airline points as part of your daily routine that could help cover some of your flight expenses. For example I try to buy large household items through airline schemes and collect points I can use for long haul flights.
When you arrive in a destination use public transport where you can. Buses and trains are a lot cheaper than taxis and provide a much more authentic experience, as well as a chance to engage with the locals.
Making the most of your budget when you get there
There are plenty of ways to keep costs manageable while you are travelling. Here are a few of my tips:
Research museums and other activities, as some may be free or cheaper at certain times or days in the month
Follow the locals as much as possible to find the places that they eat and areas that they live or shop in. If you stay in more residential areas, use local transport and buy from local markets you'll find prices lower than the popular tourist spots.
If you're a foodie you can still eat well for less. Visit food trucks or food markets at lunchtime, buy a picnic or watch to see where the queues of locals are longest to decide where to eat. If you like to eat in nice restaurants, there are often well-priced menus at lunchtime, whereas dinner in the evening is more expensive.
Choose accommodation that has a self catering option. This way you can save money by cooking for yourself and eating out for the occasional treat.
Things you shouldn't skimp on
Even if you want to make you travel budget go as far as possible, there are some things you shouldn't skimp on in my opinion.
Travel insurance is always essential and if you travel regularly an annual policy will offer good value. If you are a healthy 50+ traveller, there's no reason why your travel insurance should be more expensive than anyone else's, but if you have any health issues you should shop around to make sure you get the cover you need. Be sure to check that the insurance is suitable for your travel style. For instance look at the adventurous activities that you'll be covered for and the length of trip that's covered. If you are planning long-term travel you may need different insurance than if you are going for a few shorter trips. Read more financial tips from Aviva
You don't always need to take a lot of luggage, in fact I often have a better experience travelling light. But do make sure that your equipment and clothing is appropriate for the activities and places you're planning to visit. My top priorities are stylish but ultra-comfortable shoes, clothes that are washable and easy to pack and luggage that's sturdy and easy to manage.
I always take a personal medical kit that's small but contains lots of pharmacy items that will help cope with headaches, tummy upsets, blisters and small infections. Having these can help you deal with minor illness rather than being thrown off track for a few days and needing to look for treatment in an unfamiliar country. Of course if you have specific medicines you need, be sure to pack those too.
Think about your own travel style and spend your travel budget in a way that makes you happy. For some a stylish hotel is an essential part of the experience, while others would rather stay in budget accommodation and have more to spend on food or activities. It's up to you how you apportion your budget, there's no right or wrong.
Read these tips from Kathryn Burrington on how to stay happy and healthy while travelling
About Aviva
For those of you itching to take that long trip – trekking in Machu Picchu, exploring India's Golden Triangle and island hopping in Greece – this can be your reality, too. Aviva is here to help you seize your retirement – making trip planning simple and putting you in control of your adventure
Pin It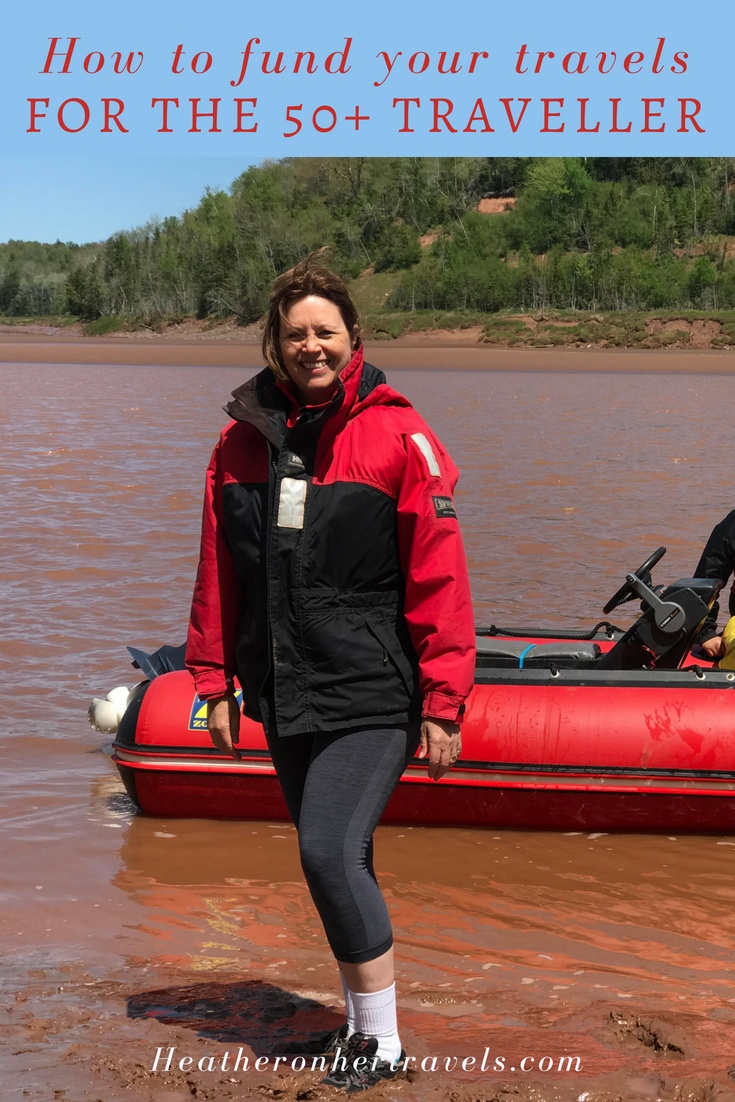 This article is a sponsored post brought to you in partnership with Aviva
This article is originally published at Heatheronhertravels.com – read the original article here