We all know that feeling when your bank balance is low but you are desperately in need of a holiday! Are you dreaming of a ski break in the mountains or perhaps relaxing with a cocktail in the sunshine lulled by the sound of the waves? You may enjoy the finer things in life, but there are plenty of ways to find great value as you plan your holidays for the coming year. There are lots of money saving travel tips in this Thrifty Traveler infographic from PSECU and I've added some of my own suggestions to help you travel in luxury for less.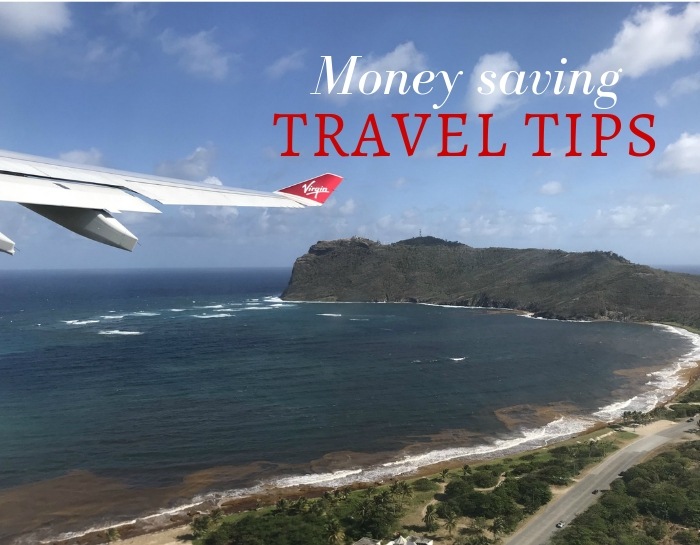 1. Travel when flights are cheapest
Flights can be one of the biggest budget items of your holiday, especially if you are flying long haul. When planning your trips a few months ahead, take a look at Google Flights, which gives a good overview of when the cheapest flights are available for any destination. You can also filter by a particular airline or by the number of flight stops and use bar chart or grid view to help you find the best deals. In the example below, if I were to fly from London to Barbados for a 7 day break, I can see that the best flight prices are likely to be in March. According to the Thrifty Traveler infographic, the best window to find cheap flights is between 3.5 months and 3 weeks of your trip, so this is the optimum time to plan your flights.
2. Be flexible about your airport or destination
Being flexible about the destination or airport you fly into, can mean lower flight and accommodation prices, while still getting a great experience. Some airports are surprisingly close to one another; as an example take a look at Barcelona or Girona (100 km apart), Venice Marco Polo and Treviso (30 km apart) or Milan Linate and Bergamo (50km apart). Most airports have efficient transport links to the closest city, so if the air fare is lower, a slightly longer transfer time may be a compromise worth making. If you are looking for a countryside break you could also look for holiday accommodation closer to an airport that offers cheaper flights.
The Thrifty Traveler infographic recommends being flexible about your holiday destination, especially in peak season when accommodation prices are highest. As an example in July and August many cities are less busy as the locals head to the coast for their holidays. We stayed in Copenhagen one summer in the centre of the city in a spacious apartment and got a great deal and experience, when our apartment owners were spending time at the coast.
3. Sign up for Flight alerts
If you are a regular traveller, set up flight alerts to notify you when the best deals are available. Most budget airlines offer tiered fares, with the cheapest always available for those who book early. It's worth being on the airline's mailing list to be notified when they have flight sales and checking when their next block of seasonal flights will be released.
For long haul flights you can also sign up for services that send you emails when exceptionally low flight deals or 'mistake' fares become  available. Check out some of these flight alert sites below, with more listed on the Thrifty Traveller Infographic.
Jack's Flight Club – this is my favourite subscription email service for flight bargains from the UK
Secret Flying – search the website for the current best fares from the US or set up an alert on their app.
Holiday Pirates – check out their different websites for the UK, Europe or US to find special deals on flights and holidays too.
The Flight Deal – a website aimed at US travellers with best deals on flights, trips and credit card offers.
Fare Deal Alert – connected with The Flight Deal and aimed at US travellers with alerts on best deals on flights and credit card points.
4. Travel light for less stress and lower costs
I prefer to travel light, not just because it saves you money but because of the freedom you have to walk straight out of the airport on arrival. I've come to believe that having less choice of clothes to wear can actually be liberating and better for your health too if you have lighter cases to manage. For short breaks I always travel with hand luggage only and even if I'm going long haul I try to keep to one small suitcase to check in.
Travelling with a carry-on case will save you money, as most airlines charge extra for checked baggage on short haul flights and increasingly on long haul flights too. But do check the small print, especially if you have a choice of airlines on the same route, as there may be variations in what each airline allows.
The Thrifty Traveler infographic recommends you ensure your carry on case complies with the airline regulations and that you know what additional small items such as a handbag (if any) you are allowed. Be aware that the baggage allowances often change as airlines adjust the rules, so check before each flight in case things have changed.
You may also enjoy: Packing light with my Samsonite Cabin Case
5. Save money at airport on food, water and parking
The airport can be a place where money disappears quickly from your purse, especially if you are travelling as a family and have hungry children to keep happy. But wouldn't you rather use your holiday spending money for more delicious meals or gelato when you reach your destination?
If you are travelling with kids I recommend packing at least a few of their favourite healthy snacks although to be honest I can't be bothered when I travel alone or as a couple. Instead, I look for one of the shops in UK airports which offer a "Meal Deal" for under £4, comprising a sandwich, snack and drink.
You may also enjoy: 5 things I learned about travel in my 50s
I also hate buying bottled water in the airport, not only because it's an unnecessary expense but also because of the environmental cost. If you take an empty water bottle through security, you can fill it up airside from a water fountain or request a fill-up in a cafe. Although a shocking half of airports don't have a free water fountain, a good resource to find out where the water fountains are located in airports around the world is the website Wateratairports.com
Airport parking is another area where it's worth shopping around online for the best deals. A great tip from Thrifty Traveler if you have an early flight, is to look for an airport hotel that offers free airport parking and a shuttle to get you to the airport.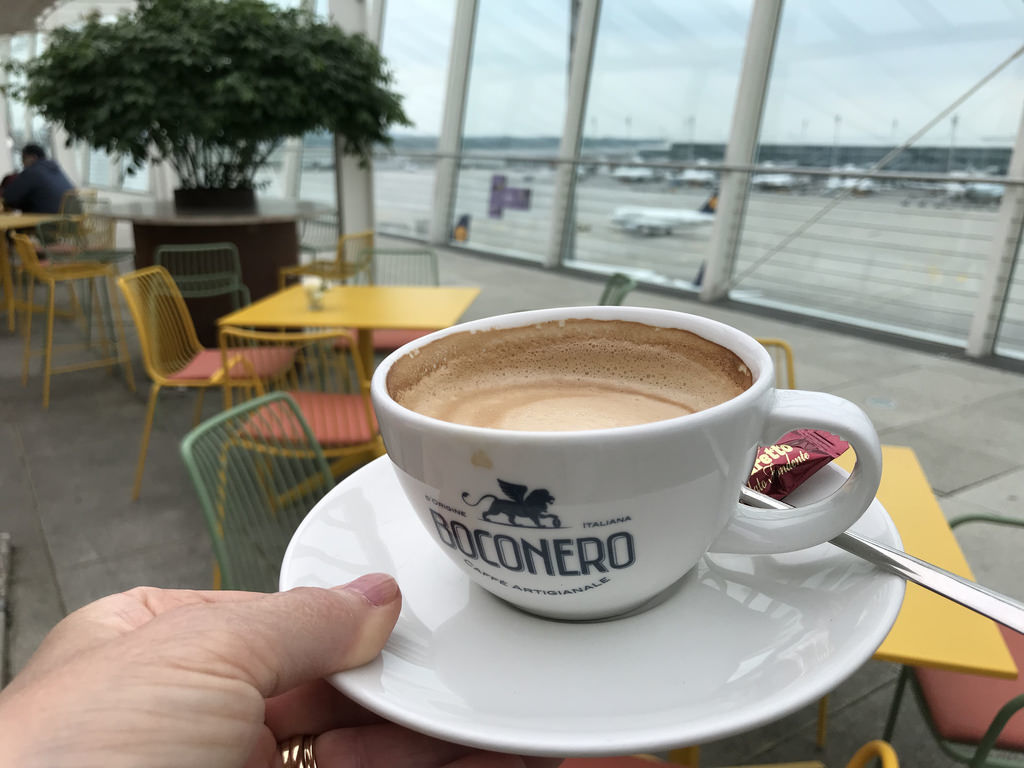 6. Finding the best deals on hotels
Once you have decided your holiday destination and booked your flights, you can shop around for the best hotel deals using comparison sites like Hotels Combined and Booking.com. Remember that the cheapest hotel may not always provide the best overall value. You still need to read reviews to check the quality of the hotel and consider location in case you end up spending more than you expect on transport.
Once you've identified a good deal for a particular hotel, it's worth also checking prices on the hotel website. Because of the hefty commissions that hotels pay to aggregator website, they often offer lowest price guarantees for those who book with them direct. If you book directly with a hotel, you may also have a better chance of negotiating a room upgrade on arrival.
You may also enjoy: How to fund your travels for the 50+ traveller
Once you find a great hotel deal you also need to check the booking conditions in case your plans change. Generally the best hotel price is available for a confirmed booking with no changes, however different websites may offer different cancellation terms. I once learned to my cost about hotel cancellation policies when I booked directly through a hotel website, only to find that I could not change the date without losing the full cost. Had I booked through a website like Booking.com I might have had the option of a full refund up to 24 hours before arrival.
There are also websites that offer great deals on hotel rooms – my favourites for UK travellers is Secret Escapes where you can find a luxury hotel stay or holiday in your chosen destination at a reduced rate. Take a look at the Thrifty Traveler infographic for more websites to save money on hotel rooms.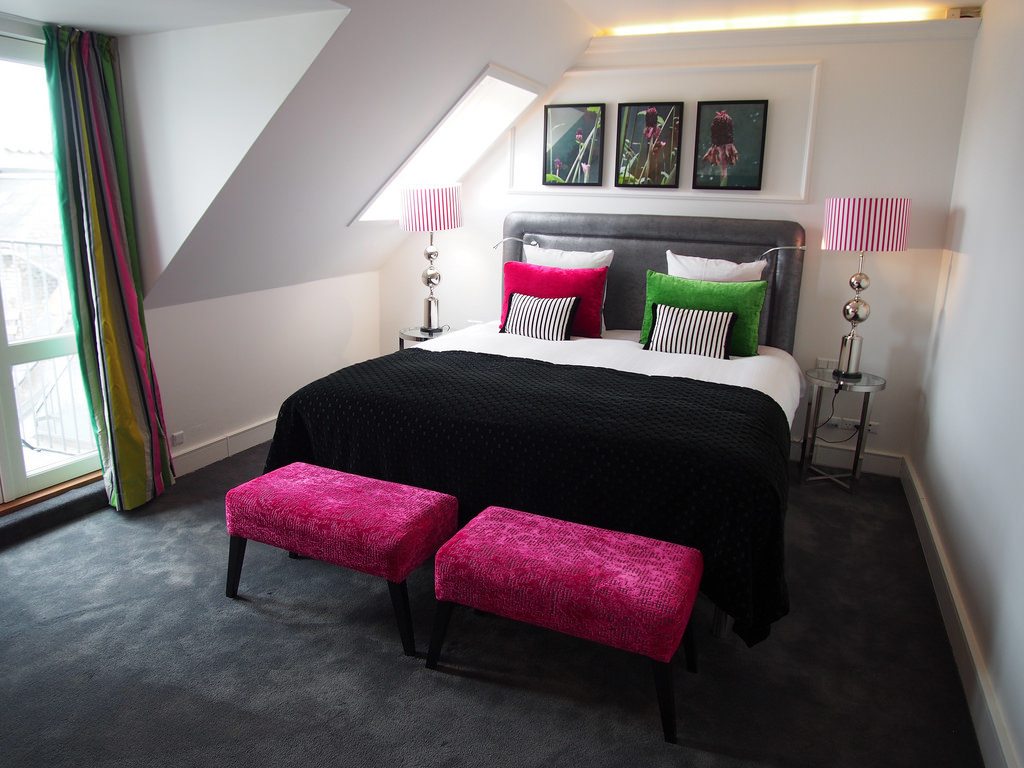 7. Be flexible about your timings when booking accommodation
Just as when you book for flights, it's good to be aware that accommodation prices fluctuate with supply and demand. Many hotels are heavily booked for Friday and Saturday night weekend stays and have bookings from business travellers on Tuesday and Wednesday. Of course this varies by hotel, so a hotel that is popular for business travellers may have excellent deals at weekends. In general, if you book for a Sunday / Monday stay you may find your hotel room is substantially cheaper.
A tip from the Thrifty Traveler is that if you are looking for a hotel at very short notice, you can find the best deals through websites like Hotel Tonight, or by calling hotels that show availability online and asking for their best room rate or requesting a room upgrade. You might also be able to find excellent hotel deals on a website like Roomer, which provides a marketplace for people to offer their non-refundable hotel reservations at a discounted price.
If you are planning ahead, it's also worth checking on the destination's tourism website for any major sporting events or festivals that may be happening. These events often create inflated accommodation demand and higher prices, so if you plan to avoid them your accommodation will be cheaper.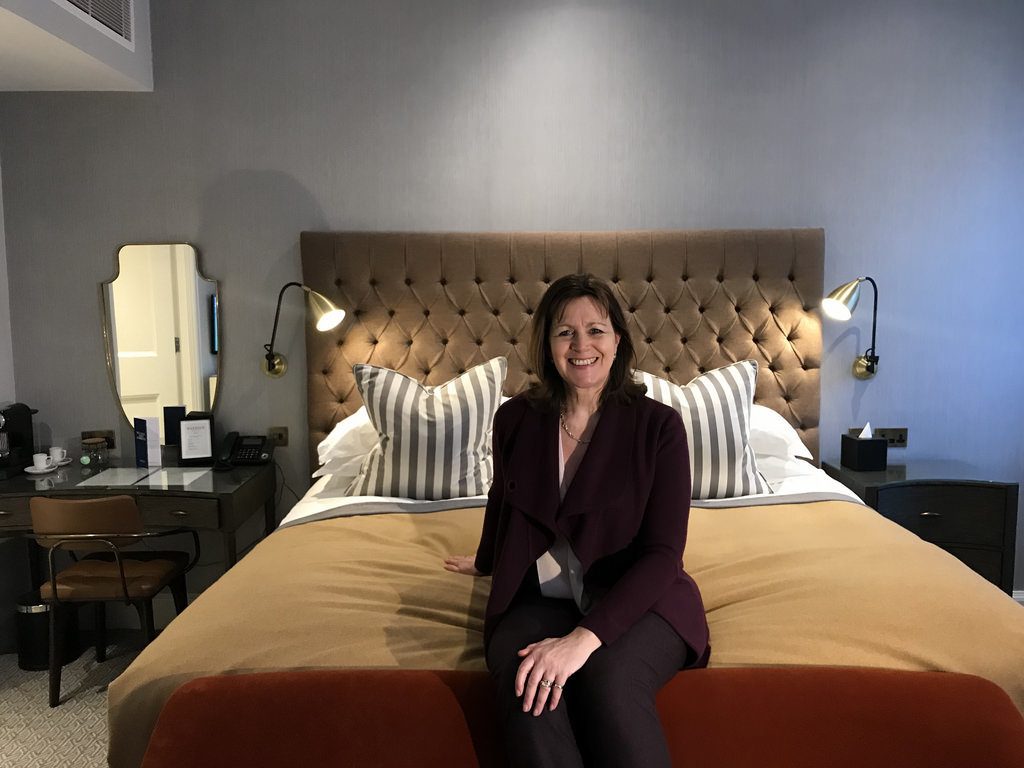 8. Look at interesting alternatives to hotels
Even if you normally stay in a hotel, it's worth considering other accommodation options that may offer a great experience as well as better value. If you are staying for more than a few days or are a larger group, apartments, cottages and holiday rentals can be great value with much more space for your money. You'll have more flexibility to keep food costs down by self-catering and use the money you save to explore the local restaurants.
The Thrifty Traveler also recommends considering more unusual accommodation such as monasteries, which I can also personally recommend. For instance, one of the highlights of my trip to Lebanon was staying at St Anthony's Monastery in the Quadisha valley, while in Rome I stayed at Residenza Madri Pie, a religious guesthouse which is only a 5 minute walk from St Peter's Square. Don't rule out hostels either, as there's a new breed of luxury hostel with private en suite rooms that offer a stylish alternative to a budget hotel. This is an option I often use when staying with my grown-up kids – for instance I stayed in a private room in Generator hostel in Dublin when travelling with my son who is now at university there.
I hope these money-saving travel tips will give you lots of opportunity to plan your travels for the coming year and get you a great deal without compromising your holiday experience. If you need more tips, check out The Thrifty Traveler infographic from PSECU.
Pin it
This article is originally published at Heatheronhertravels.com – Read the original article here
Disclosure: This article is written by Heather Cowper and sponsored by The Thrifty Traveler at PSECU. This article includes affiliate links which earn a small commission at no extra cost to you.