Lisbon is divided into districts and each one of them is special on its own way. Some of them are more traditional, others are more modern. Some of them are fancier, others are more adventurous. And together they transform Lisbon into what it is. In this guest article, Lisbon expert Julia Vilaça recommends five different neighbourhoods which will give you a complete overview of Lisbon and its special character.
1. Alfama
Alfama is one of the most famous neighborhoods in Lisbon because of its traditions and it's considered the "Fado's Birthplace". It's an area with narrow labyrinth streets, that transform the neighborhood into one of the most fascinating. For a genuine visit to Lisbon with a pretty cool lookout at the end, visit Alfama, listen to some fado and enjoy the viewpoints. "Portas do Sol" is one of the most fantastic viewpoints and if you want a place to stay, you can choose Hotel Memmo Alfama. In Alfama you can also visit the National Pantheon and Casa dos Bicos – the José Saramago foundation house.
2. Alcântara/Belém
The Discoveries Monument, Belém Tower, Jerónimos Monastery, National Coach Museum, Electricity Museum and many other monuments are located in Alcântara/Belém – it's great for walking around (especially when the sun comes out) and to discover Portuguese history, since most of the monuments related to the discoveries are located here. In Belém, you'll find something for everyone. And you should definitely try the Portuguese pastries – Pastéis de Belém. Enjoy the sunset at Espelho D'Água and stay at Altis Belém Hotel.
3. Chiado
If you like to shop, this is the perfect place. Chiado brings together lots of stores, restaurants, cafés and little shops – you should definitely try the chocolate cake from Landeau and have a cup of coffee with the famous Portuguese writer Fernando Pessoa in A Brasileira. Are you looking for traditional souvenirs? Or maybe a cool trendy piece for your closet? You're going to find it in Chiado because modern brands cohabit with centenary premises (here you can find, for example, A Vida Portuguesa and Luvaria Ulisses). Lisboa Carmo Hotel is a great option if you want to stay in the heart of the city. And if you want to go to the theatre or see some street artists, Chiado is also the place!
4. Bairro Alto
Some people just call it "Bairro" and it's one of Lisbon's alternative areas. In Bairro Alto you'll find art galleries, bars like PARK (for a great sunset), local stores… It's a very traditional area during the day and, at night, it transforms itself into a trendy neighborhood –there's music, drinks and fashion all over the place. It's one of Lisbon's most diverse districts and although it's not super quiet at night, it's also great if you want to go out and enjoy the hours after the sun goes down. During the day, travel up the 7th hill by hopping on one of Lisbon's famous elevators: Bica or Glória.
5. Parque das Nações
The most modern part of the city, with a business side. Thanks to Expo '98, it was fully renovated (some people call it "the Expo area") but in Parque das Nações you can enjoy a different perspective of the city. MEO Arena, the Pavilion of Knowledge and the Lisbon Oceanarium are located here, so it's a great area to take the kids. For an even cooler experience, take a ride on the cable cars!
Author Bio: Thanks for this article to Julia Vilaça who writes at Lisboa Cool and is an avid collector of happy moments. Her dream is to help people discover the coolest places when they travel.
If you're looking to book a Hotel in Lisbon, compare prices and book on my Hotel Booking page powered by HotelsCombined – I get a small commission at no extra cost to you. Thanks for your support!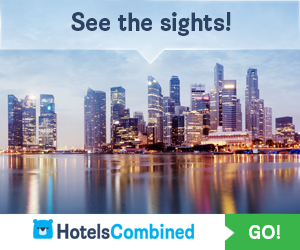 Pin It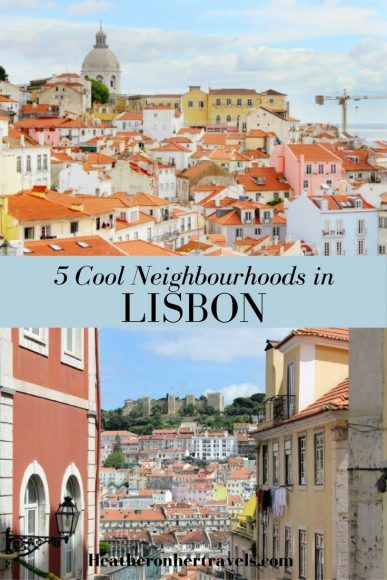 This article is originally published at Heatheronhertravels.com – Read the original article here

You'll also find our sister blog with tips on how to build a successful travel blog at My Blogging Journey